Update: Today is the final day for this promotion. Take advantage of the stopovers you can make as illustrated below and you can check out multiple cities for just 48K miles!
Originally posted on 11/06:
These are bookable now online on United.com.
You can view a list all of the cities that United serves in Europe on this Wikipedia link. Or view United's route map here or United's interactive route map here.
Although the rules say that stopovers are no permitted and that open jaws are only valid for airports in the same region like JFK and EWR I searched for a flight using "multiple destinations" from Los Angeles to NYC for a week and then Newark to Paris and Paris back to Los Angeles and it priced out at just 48,000 miles.
Or from Newark to Zurich for a week and then from London to Los Angeles and finally from LA back to JFK is 48,000 miles as well.
Click on the images below to enlarge and view these examples:
From LAX: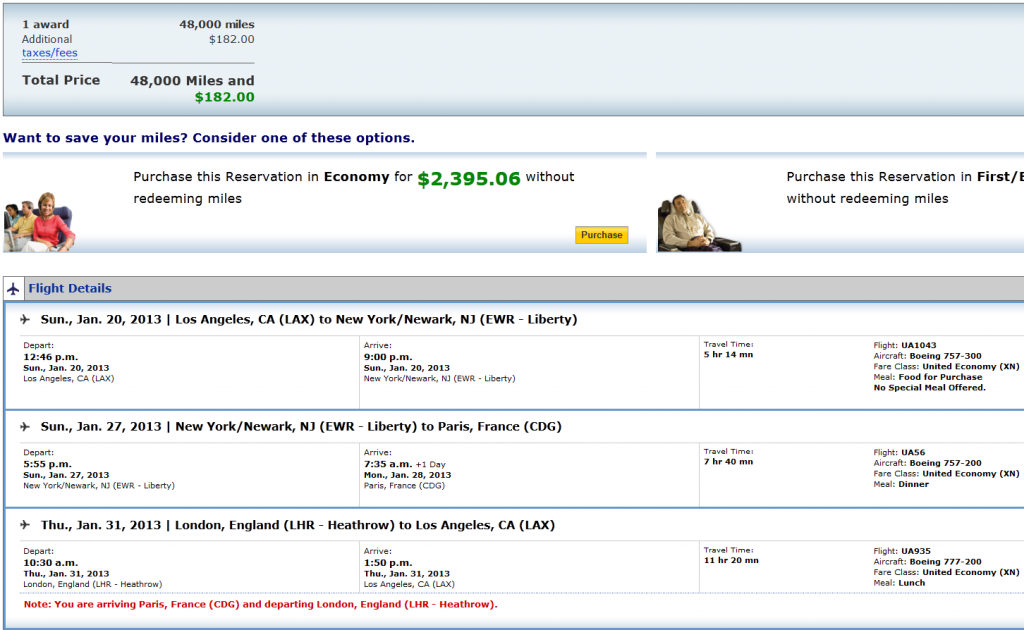 From NYC: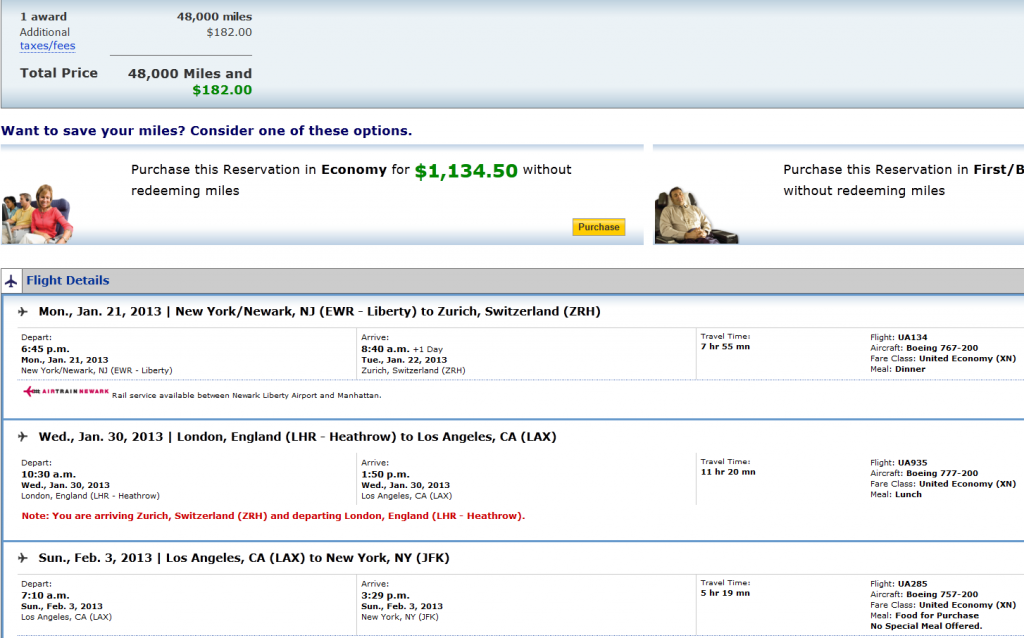 Rules:
-Book by 11/15/12 at 11:59pm CST
-Travel between 01/15/13-03/13/13
-Valid only on United, not on partner airlines.
-Reduced award mileage prices apply only to travel on United- and United Express®-operated flights. Not applicable on flights operated by other airlines.
-Valid for travel to/from the US48, Alaska and Canada to/from Europe.
-Valid for coach saver award only.
-Stopovers are not permitted.
-Round-trip travel is required.
-This offer cannot be applied to previously issued tickets.
Need United miles?
You can earn them on an United credit card or you can transfer points instantly with no fees from Chase Ultimate Rewards cards including consumer cards like the Freedom Visa, Freedom Mastercard, Sapphire Preferred Visa, Sapphire Non-Preferred Visa, and Sapphire Non-Preferred World Mastercard. They can also be earned from business cards like Ink Bold, Ink Plus, Ink Classic, or Ink Cash.  You or your spouse needs a Sapphire Preferred, Ink Bold, or Ink Plus to actually transfer points to United.