Update #2, 06/09:
You probably have realized by now that Google has clamped down and ended the free processing without limits.  I do wish that the $250 was a free monthly limit where consumers would be able to make micro-payments to their friends free of charge (similar to Amazon Payments though far more convenient as you don't have to leave your inbox) but the $250 is just a one-time limit on an account. At any rate, via Google's own Peter Hazlehurst who has continued to keep us in the loop:
Hi folks,

As you may have noticed, we've had to introduce the fees a bit sooner than we expected because it became a little crazy what some people were trying to do.

We are letting users send up to $250 *cumulatively* on the system with card fees, and you can always send from a bank account for free. This way we can let a lot of new users into the system, get a feel for things and then if they are happy with it, link a bank account…

Thanks all, and sorry we had to turn on the fees. We didn't really have a choice.
——————————————————————
Update #1, 05/28: Peter has responded to everyone's questions and has revealed his DDF username (phazlehurst) in case you need to contact him via private message (I sure hope he doesn't get hundreds of requests for a penny like I got over the past week :D)
In short he says:
1. Please do use Google Wallet and send money to friends and family for legitimate reasons, but don't do it to just generate miles or you will be warned and then you will have your Wallet capabilities deactivated.
2. Watching people line up conga style is so much more fun then just rolling out Google Wallet to everyone 🙂
3. He seems happy to entertain feedback and provide more answers, so go ahead and ask away in the comments!
As far as the naysayers go about this being a fake, Whois (among other factors including his DDF username info and his refreshingly honest answers) prove this that Peter is legit: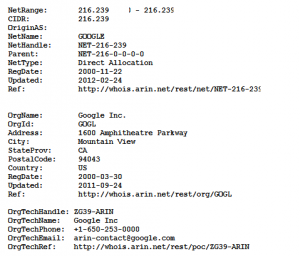 ——————————————————————
Originally posted on 05/27:
A week ago I wrote about Google Wallet and launched a temporary Conga board on the DansDeals Forums where people could get in line to receive a penny from another member and thus activate their ability to send money from their credit card to others via Gmail or Google Wallet for free.
Hundreds of new members signed up for the DansDeals Forums just to join the conga, which created some tension among longtime forum users who were also trying to get a penny.
A commenter even noted that he was able to pay off the $15K owed on his car with no fees after getting the green light to do so from both the Google Wallet team and from AMEX. Wow!
But it was this message that I was sent via DDF that really surprised me.
re: The Conga

Dan,

Was amazed to see this going. It is really cool to see users enjoying our products. Thanks for getting so many users of our Pay By Gmail product.

Love any feedback you and folks on DansDeals have on things we can do to improve it.

Best,

Peter Hazlehurst
Director of Product Management, Google Wallet
We caused a big enough blip to catch even Google's attention!  If you have any feedback you can leave it as a comment and I'll be happy to pass it along.