Update, 12/26: There is now wide open A380 first class suites saver award space from Frankfurt to JFK from the end of March through December!
Unfortunately the 20% AMEX transfer bonus is now gone, but it's still a bargain at 86K miles per person. You can also still earn Star Alliance Gold status with a 250K transfer.
Note that the flight departs Frankfurt at 8:35am, so you may need to fly to Frankfurt the night before if you can't find an early morning flight from your origin city. Award space from JFK to Frankfurt is mostly gone at the saver level.
HT: MonkeyMiles
Update, 12/16: Singapore will exclusively fly their new A380 suites (pictured below) between JFK and Frankfurt when they return the A380 to the route in March.
Unfortunately the incredible confirmed saver availability that was available when this was posted several days ago is now gone, so congrats to everyone who booked it then!
There is still some availability for 1 or 2 first class suites on select dates from Frankfurt to JFK from September-December.
There is still waitlist availability for 86K saver awards and confirmed availability for 140K miles with expanded availability awards on more dates in both directions.
The new suite seat map shows 6 first class suites instead of 8 first class suites. 1A/2A and 1F/2F can be turned into double suites as pictured below:
---
Originally posted on 12/12:
Singapore is one of my favorite airlines, with top-notch service in every cabin.
Their private first class suites, with beds for 2, are one of the most aspirational awards around.
Singapore only makes long-haul premium cabin awards available to their own members, but finding saver award space can be a challenge.
Currently Singapore flies a 777 between JFK and Frankfurt, but that will move to daily A380 service starting March 28th.
Saver award space is wide open from March through November for 86K miles each way in a first class suite with no fuel surcharges.
In addition to scoring a first class suite, you can also get a 20% transfer bonus from AMEX and get Star Alliance Gold status for the transfer!
People are reporting that AMEX points now typically transfer instantly to Singapore.
That drops the effective cost from 86K to 71,667 AMEX points. With 2 round-trips transferred from AMEX you'll also have Star Alliance Gold status.
You can fly from JFK to Singapore via Frankfurt for 132K miles (110K AMEX points) in a first class suite. However that assumes things will be open for when you want to fly:
Singapore miles expire after 36 months and they can't be extended with activity, so you need to use them or lose them.
This was the Singapore suite Mimi and I flew in from JFK to Frankfurt en route in Paris in 2012, booked with 57,000 Singapore miles: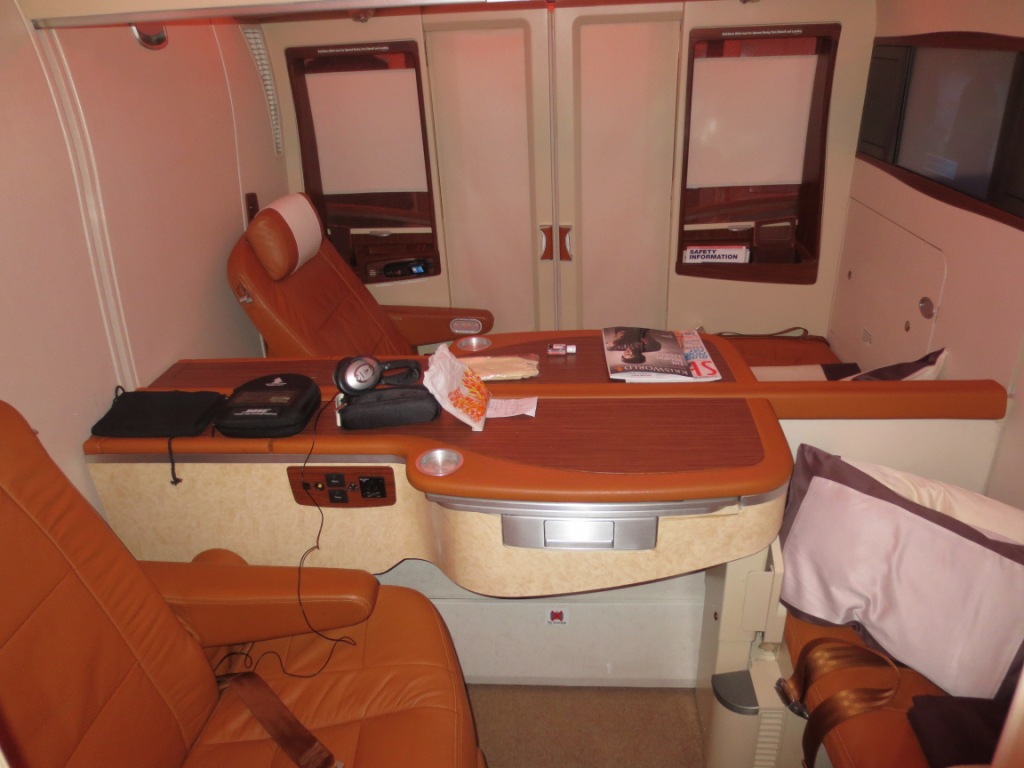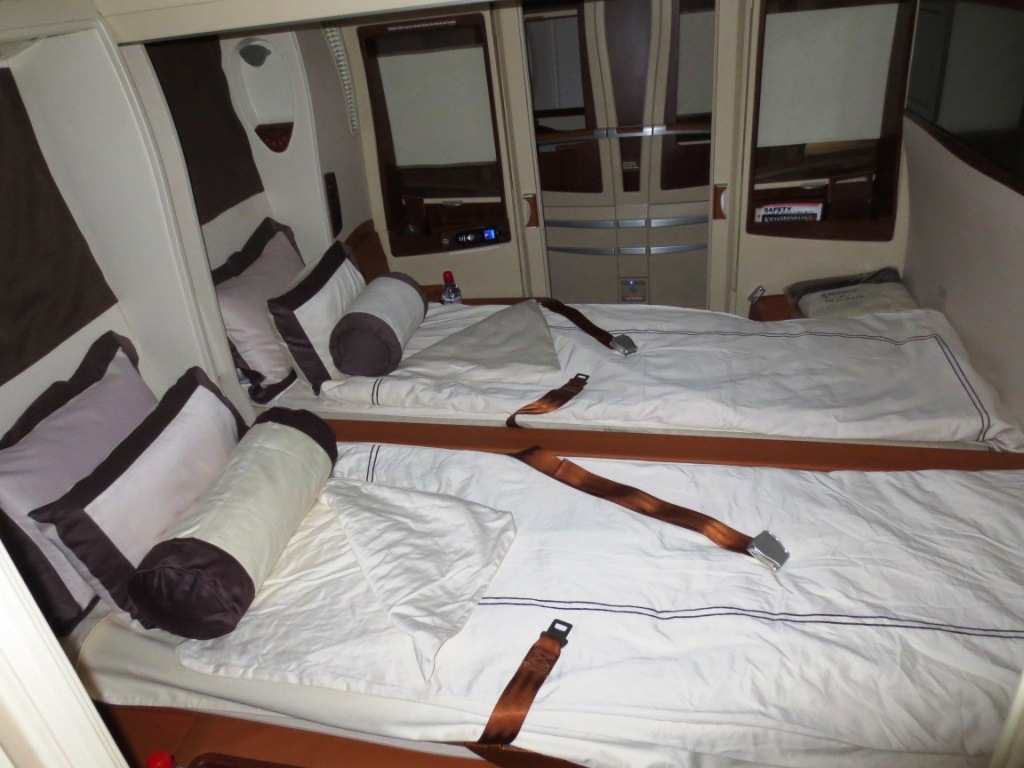 And here is the updated Singapore A380 suite that the A380s are in the process of being converted to:

Will you book any Singapore first class awards?
HT: Gary