Related: May 2010 Trip Notes, Part 2: Paris
-Find more articles like this by clicking on the "Trip Notes" tab on top of the DansDeals banner at the top of this site.
—————————————————————————–
I wrote on December 20th in my credit card lineup post that, "I've opened over 300 cards building a nest egg of over 10 million miles and points so that I can always hop on a plane, fly in first class somewhere, and stay in a 5 star resort without having to pay for it."
As I was writing that I got bit by the travel bug and started planning the next trip…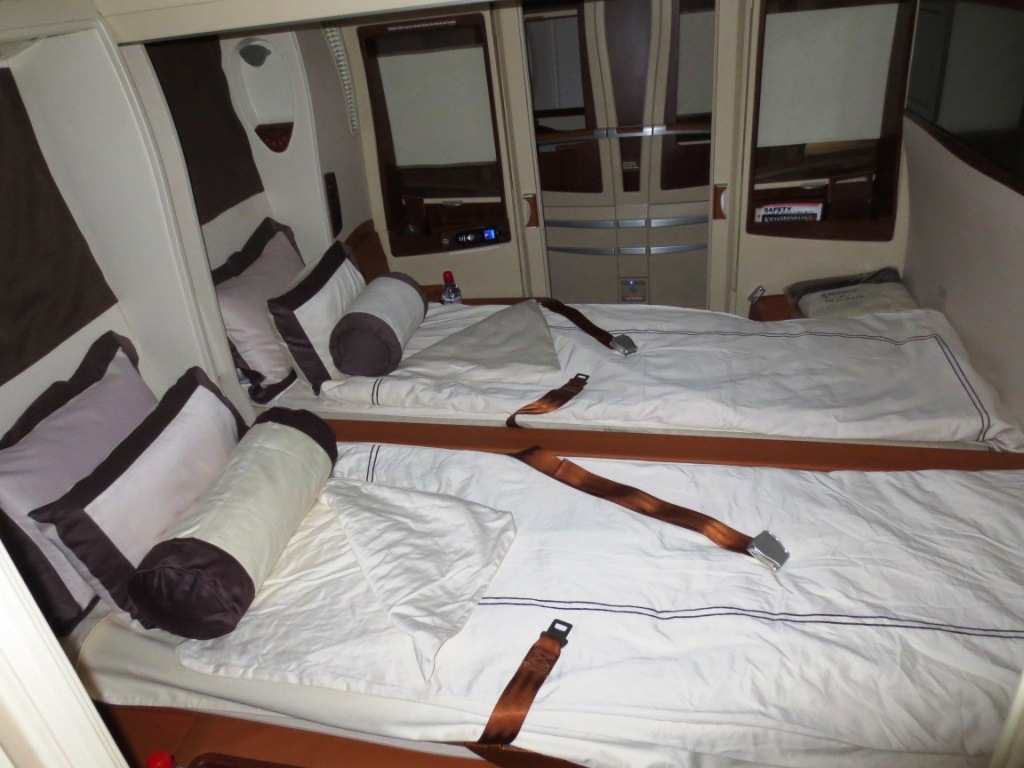 Sunday night, 12/23: Mimi agrees to let Rafi be spoiled by his awesome Bubby for a few nights, our first trip ever without him (thanks Mom!!!)  Traveling without him felt really strange, but boy what a flashback it was to when traveling was light and easy.
I've been wanting to try out Singapore Airlines' Suites Class on the A380 for years and just recently they started allowing people to book it using Singapore miles in saver class.  You can transfer points from American Express Membership Rewards at a 1:1 ratio or from Starwood at a 20K:25K ratio.
The A380 flew between JFK and Singapore via Frankfurt until last Thursday and is taking a hiatus for a few months on this route, so I wanted to hop on a plane to try it out even if that came at the expense of being able to better plan out an itinerary.  It is serving S. Fransisco-Hong Kong until late March at which point it will return to serving JFK-Frankfurt again.
The return flight time from Frankfurt to JFK is at 8:20 in the morning, which means it's nearly impossible to get a connecting flight from most European cities, so I had to find another way home.
Originally the itinerary I held was using 4,500 BA Avios to get to JFK on AA, 57,375 Singapore miles to get to Frankfurt in Suites, and 50,000 United miles to get from Frankfurt to Paris, stopover in Paris for 2 nights, and then fly home to Cleveland via Zurich and Chicago on a Swiss A330 in business class.
However I spotted another option and decided to go with USAirways from Paris to Cleveland via Philadelphia so that we would save a stop and get home earlier on Thursday.  I did debate the pluses and minuses of having superior service on Swiss versus saving a stop on USAirways, but the USAirways option would allow us to put Rafi in bed on Thursday so that won out.
A friend of mine booked his Singapore A380 Suites trip further in advance and was able to request and receive kosher wine and champagne aboard his flight.  Kosher meal and kosher wine/champagne requests must be made more than 48 hours in advance, so they were not able to do anything for us, unfortunately.
In total for this trip I burned 9,000 BA Avios for 2 tickets to NYC , 114,750 Singapore miles+ $430 in fuel surcharges for 2 seats on the Suites flight, 100,000 United miles for 2 seats for the connecting flight to Paris and the return flight in business, and 44,000 Hyatt points for 2 nights at the Park Hyatt Paris, which otherwise would have cost over $2,000.  You can transfer Ultimate Rewards points to BA, United, and Hyatt, and Membership Rewards or Starpoints to Singapore or BA.
I brought along an unlocked phone with an international SIM card from OneSimCard that works worldwide.  I also had GrooveIP on my Galaxy Nexus, a free app for phone calls when you're within a wifi zone.  Other apps I used were Offline Dictionaries where I downloaded French and I downloaded Google Maps cache for Paris.
Monday, 12/24: We flew at noon to JFK just 14 hours after I finished booking our tickets.  As we had a long layover I rented a car for $35 with tax and drove to Cedarhurst.  We had lunch at Sushi Tokyo and had an abundance of deep fried goodies.  The sushi was very good, though by no means comparable to the world class offering you'll find at Montreal's Yakimono, Chicago's Shallott's, Miami's Harbour Grill, or the bargain of the bunch, Boca Raton's Euro-Fusion.
We picked up some food from Carlos and Gabby's for the plane and it worked out just wonderfully.  Based on the recommendations of DDF users like AJK I got spicy Buffalo Zingers, a Texas Wrangler burger, and a Philly Steak Sandwich.  They double-wrapped everything for us for the airplane.
Back at JFK I was very excited to check out the Virgin Atlantic Clubhouse, which Singapore Suites passengers normally have access to.  Unfortunately for us the lounge would not accept Singapore passengers due to them closing early on December 24th, even though when we got there they were still open and accepting Virgin Atlantic customers.  I had heard awesome things about the lounge and they stock what DDF users had said were very good hot kosher food offerings, so that was a bummer.  The Virgin lounge agent was downright cold and said there was no manager to even speak to and that Singapore should have told us not to go to the lounge.  Instead we had to go back outside security where we were redirected to the Oasis lounge, which was downright blah.
We were the first to board the monstrosity known as the A380.  Suites class consists of 8 single suites by the windows and 2 double suites in the middle, for a maximum capacity of 12 passengers.  On our flight there was just 1 other Suites passenger, so we had very personal service from our own dedicated flight attendant. She went so far and beyond the call of duty I don't even know where to begin.  I've flown first class on airlines like Cathay Pacific, Lufthansa, Swiss, Qantas, and more but the service on Singapore was unlike anything I've ever experienced before.  From taking the coat off my back to placing slippers by our feet it was really something that has to be experienced to fully comprehend.  My cups never fell empty of Seltzer or scotch, which alternated between Blue Label and Macallan Single Malt.  There were 2 bathrooms for the 3 suites passengers and they were always scrubbed spotless.  While there's no shower onboard (you need to fly on an Emirates A380 for that) there were great Ferragamo colognes, perfumes, and moisturizers for use in the bathroom.
I'm going to make a number of comparisons between Singapore and Cathay Pacific first class.  On Cathay you don't have a suite per se but you do get a very comfortable wide seat that is semi-private.  Besides for in the very first row in the nose of the Cathay 747 there are no good seats for couples on Cathay that want to see each other during the flight. Contrast that to Singapore suites where the double suites are just perfect for 2 people traveling together.  Cathay First has awesome availability and can be booked with partner miles like AA and BA.  Singapore Suites can only be booked with Singapore miles with fuel surcharges and it can be very tough to find 2 seats at saver rates.  While Cathay First from the US means flying just to Hong Kong on Singapore there are flights to Moscow, Frankfurt, Tokyo, Hong Kong, and Seoul.
While on other airlines the flight attendants will often refuse or be quite hesitant to heat up your own personal food on Singapore I had heard that was not that case and was counting on that. Indeed our flight attendant was overjoyed that we had our own food and was only too happy to heat up the food we brought from Carlos & Gabby's. She even proactively offered to put the leftover food in the refrigerator for the remainder of the flight.  That turned out to be great as we ate the same food on the airplane on the way home!  On Cathay the flight attendants will very likely not be willing to heat up or refrigerate your food for you.  Don't get me wrong, Cathay service is very good, but they just have so many rules and regulations and they seem completely unwilling to bend any of them, even to accommodate a pregnant woman or a baby.  The Singapore service is just something really special, it felt very warm and natural as opposed to the more robotic service on Cathay.  It's not something you'll quickly forget.
OK so 10/10 on Singapore service, but let's talk about seat comfort.  I wasn't such a fan of the actual seat.  It's very wide but it's made from hard leather and it's not nearly plush enough for a long flight.  It's a far cry from the comfort of the older Cathay First seat in my opinion.
The suite experience itself is very neat, but it's by no means totally private.  The walls are just 5 feet high, so people can peer inside as they walk by.  The window shades are partially see-though.  Still I felt comfortable enough on an empty flight to change into the Pajamas given to Suites passengers.  The PJs and amenity kits are made by Givenchy for Singapore.  All in all it does feel like your own private little room and it was a very neat experience to be able to share that with my wife.
The bed suffers from the same problem as the seat.  If you like a hard mattress you will disagree with me, but I prefer something a little more plush, so I would choose the Cathay seat over Singapore.  The bed is nice and wide though, so that's a big plus over many other lie-flat seats.
As so many of the other suites were empty the flight attendant told us to stow out bags in 2 of the empty suites and she made our beds in the other couples suites so that we wouldn't need to stand up while the bed was being made.  From offering to take pictures of us to asking if we would like to take a picture with her, our flight attendant really went way above and beyond to make this a true first class experience.
The flight time just flew by and before we knew it they announced that we were approaching Frankfurt.  Even with just a few hours of sleep though we were ready to tackle the day, I definitely have much less jetlag when flying with lie-flat beds.
Tuesday, 12/25: Being the first off the plane we were able to speed through customs in Frankfurt and use the Senator's lounge there.  I took a refreshing shower there, prayed in my full regalia and took special satisfaction in doing so in Germany where much of my wife's family was murdered just 70 years ago.  Does that make me strange?
The last time we flew from Germany to Paris our destination was a surprise for my wife and the lounge agents were so enamored of that plan that they got the Porsche chauffer who drove us from the lounge to the plane to tell the pilot not to announce the destination of the flight as they would normally do.  Perhaps I've become less romantic over the years, but I didn't even attempt to make a surprise out of this trip.
The business class flight from Frankfurt to Paris was just an hour, but there was a kosher meal catered from Sohar's in Frankfurt.  I didn't touch the chicken, but the salmon and mashed potatoes were pretty good.  Business class seats are the same as coach with the middle seat blocked off.
We landed in Paris at 1pm and took the 10 Euro RoissyBus nonstop to Opera, just a 5 minute walk to the Park Hyatt Paris.  I was disappointed to learn that the lovely spa area in the hotel basement was temporarily closed.  It consists of a large whirlpool and saunas and was always empty on our previous trip.  I thought that should have at least been disclosed on their website.  We did receive a lovely bottle of Laurent-Perrier kosher champagne which was awesome.  Less awesome was to see what they did to their kosher breakfast benefit since we last stayed here.  Back then the food and beverage director went out of his way to tailor the diamond kosher breakfast benefit around our needs and every day they were something truly special.  That director moved onto another Hyatt hotel and now there are no options, just a few mediocre croissants (raisin, plain, and chocolate) with some dry bread.  They also gave some unidentified butter, jam, and juice, none of which were kosher.  They weren't willing to discuss any other options, so a big downgrade in service there.  In general the service felt much less personal than it had in 2010, though that was likely partially due to the fact that this stay was much shorter.
The hotel is situated right between the Opera and Tuileries metro stops which makes it easy to get anywhere in the city.  We bought a 10 pack of metro tickets for 12 Euro and headed for Pitzman in the Pletzel, the old jewish neighborhood in the 4th district.  While we really loved this Pizza shop in 2010 the menu here has changed.  The tropical pizza we had last time was gone and the garden pizza was merely good, nothing like what we had last time.  Perhaps it was due to it being extremely busy this time? Perhaps they are simply inconsistent which would help explain why some DDF'ers think this is the best pizza in the world and others think that it's nothing special? Or perhaps it's just not as good as it used to be?
Many DDF'ers have gone on the City Segway tour in Paris and reported that it was their favorite part of their trip.  Unfortunately you do have to book that well in advance and they were sold out for the 2 days that we were in town and you need to book private tours weeks in advance.
Instead we took a nighttime Bateaux-Mouches boat tour of the city down the Seine river.  While the temperature walking around the city was just fine, when you're sitting still on a boat with the wind in your face it was just cold to the bone.  The boat tells you what you're seeing in 8 different languages, which can be tiresome to listen to.  Still, we got some neat pictures and learned some interesting stuff.
The kosher meat restaurant situation in Paris is a disaster.  While there are hundreds of restaurants, most are only supervised by the Beis din of Paris and serve non-glatt meat.  We had wanted to finally try out Darjeeling on this trip after reading many rave reviews, but it seems that it is permanently closed.
Instead we went to Tib's for a dairy dinner in the 19th district.  Service is just awful, but the onion soup was delicious.  The salad and pasta there was nothing special and we went next door to La Marina for their Farandole dessert.
Wednesday, 12/26: The shades in our hotel room worked quite well and combined with the fact that the Park Hyatt does not have any digital clock in the room meant that we slept in on our only full day in Paris.  No matter though, it was really great sleep!
We walked to the nearby L'Inte Cafe for lunch.  You should definitely ask for a bread basket to wash on as they have delicious bread.  The salad and pasta here was much better than at Tib's.  And another major benefit, a menu in English!
After lunch we stopped in some stores along the Champs-Élysées until the Arc de Triomphe.  We climbed the nearly 300 total steps and enjoyed the amazing view from on top.  It's pretty cool to see how all the streets seem to meet right at this point.  My legs felt like Jello at the top, but it was worth the climb.
From here we took the metro to Montmartre, which is a lovely neighborhood in the 18th district.  Tons of small boutiques, lots of artists selling their wares, and awesome views of the city, you should definitely spend a couple hours roaming around here.
We ate at Micky's Restaurant in the 19th district, one of the few mehadrin meat restaurants, and it was not very good.  They didn't have steaks in stock and the chinese was just OK.  Better off sticking with Le Shine for chinese.  After we came home a DDF'er wrote that we should have gone to Steak & Soda in the 11th district…oh well.
After that rather unsatisfying meal we went out later that night for a felafel at L'As Du Fallafel in the Pletzel. It was fantastic!
The real highlight for kosher folks though are the bakery and chocolate shops in Paris. Bakeries here are just fantastic, nothing like the bland and boring bakeries found in the US.
All of these places are in the 19th district:
–Chez Akol is a dairy bakery where we had a wicked Chocolate Torsade.
–Maxime is a parve bakery that you can skip.
–Boulanger Bio is a dairy bakery that has awesome Macarons (not to be confused with Macaroons!) and had very good danishes filled with caramel, lemon, chocolate, and more.
-Charles Traiteur made an unbelievably good lemon meringue.
–Ardely's makes great milk chocolate.
–Damyel's makes good dark chocolate and great Macarons as well.
-Thursday, 12/27: We flew back on USAirways in Envoy class on an A330.  The seats are very comfortable, though as a bed it's pretty narrow.  The footbed is also very narrow, though it seems that as on United, the bulkhead seats had bigger foot cutouts.  The kosher food was from Stogel's which is the absolute worst garbage in the air that you likely wouldn't even eat if you were starving.  One flight attendant refused to heat up our own food but another awesome flight attendant was happy to do so.  All in all service was fine, but as with all US airlines will greatly vary based on the attitude of the flight attendant and the ones that work routes like Paris are the ones that have been around for decades too long.  There are 4 seats across in business class and each seat has direct aisle access which is great. Downside to not having a suite? The french woman directly across the aisle from me was hacking and coughing for the entire flight without even once attempting to cover her mouth…and she was in desperate need of some deodorant…c'est le vie!
Upon arrival in Philadelphia we learned that our USAirways flight to Cleveland was cancelled.  USAirways rebooked us for a flight on Friday.  It took 3 phone calls but I finally got a United rep to call up their inventory department who agreed to overbook their own flight to make space for us.  There were heavy delays on all flights from Philadelphia and we got home an hour later than we would've had we kept our original itinerary with Swiss.  And our bags were of course left in Philadelphia until the next day.
So, not everything went as planned.  And yet we took it all in stride and had an absolute blast in what is surely one of the most romantic cities in the world.  And it sure doesn't hurt flying there in a suite!
Pictures:
Krispy Kosara with Salmon, Sushi Tokyo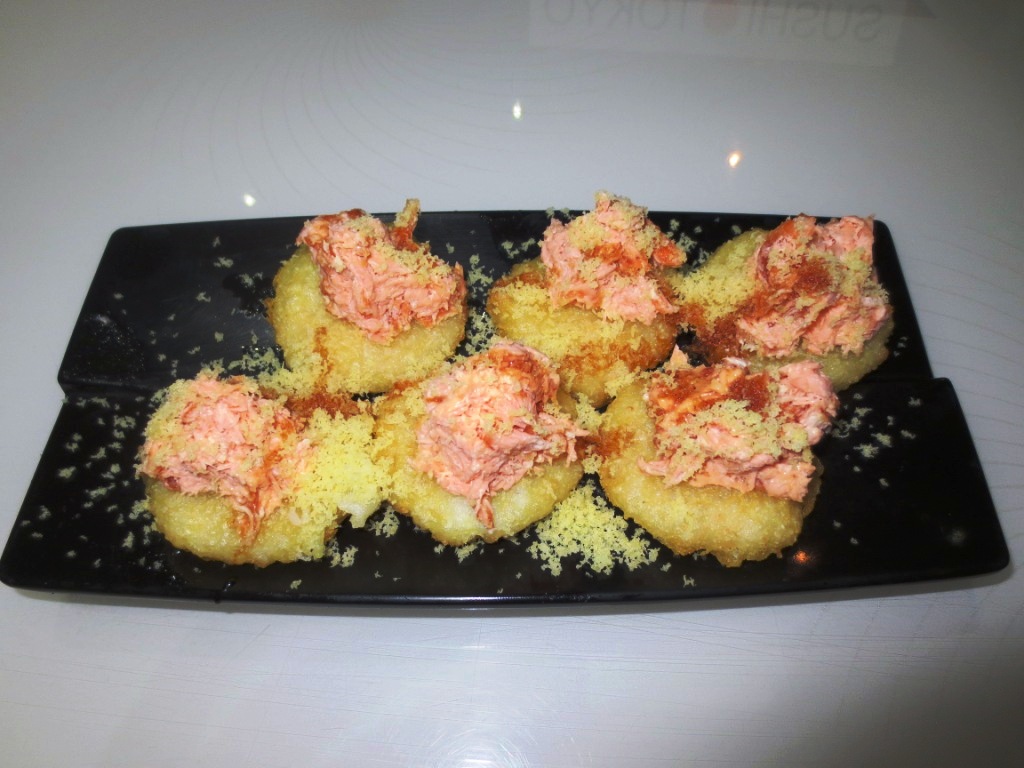 Dynamite Sandwich, Sushi Tokyo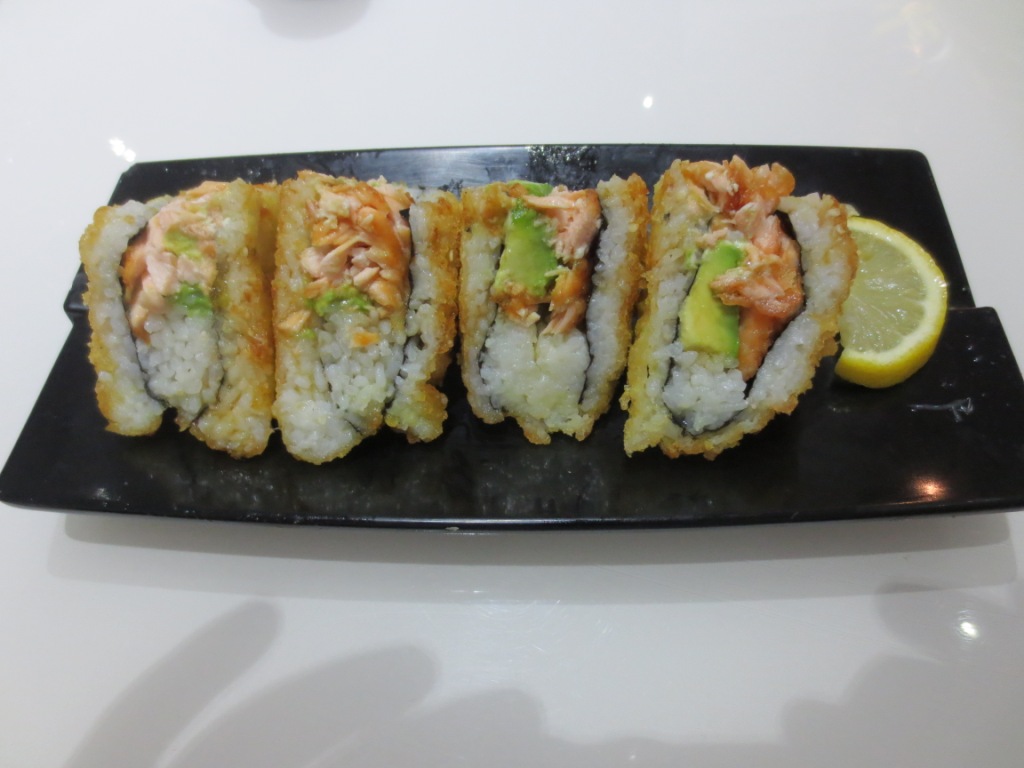 Ninja Roll, Sushi Tokyo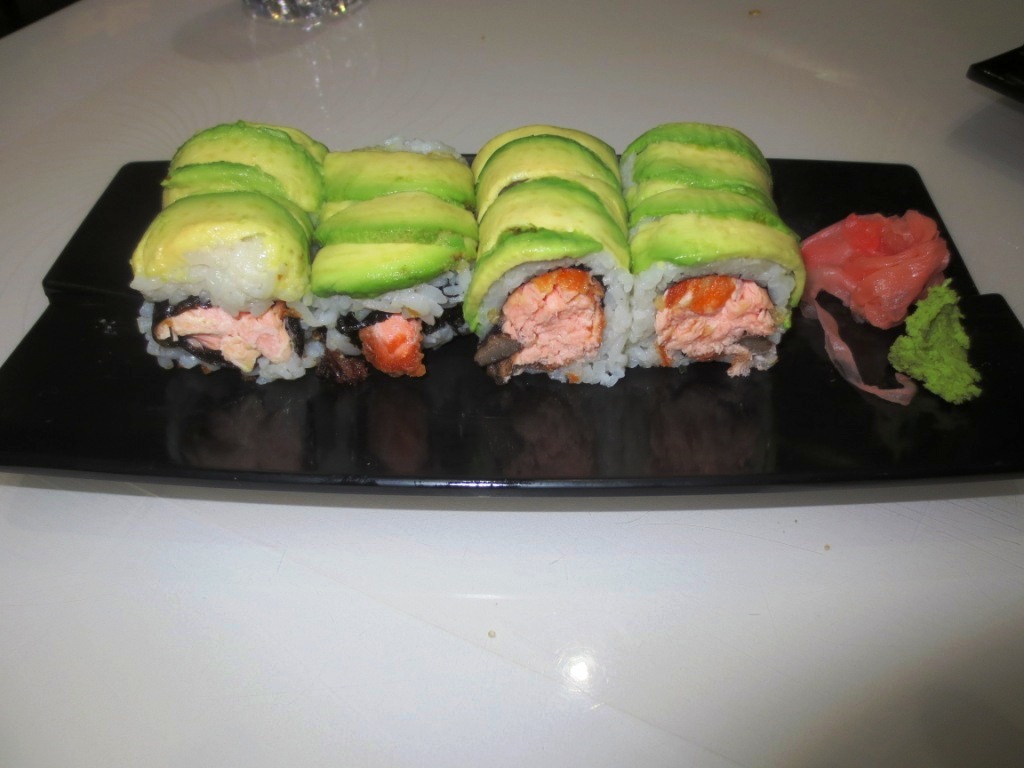 Crunchy Tempura Roll, Sushi Tokyo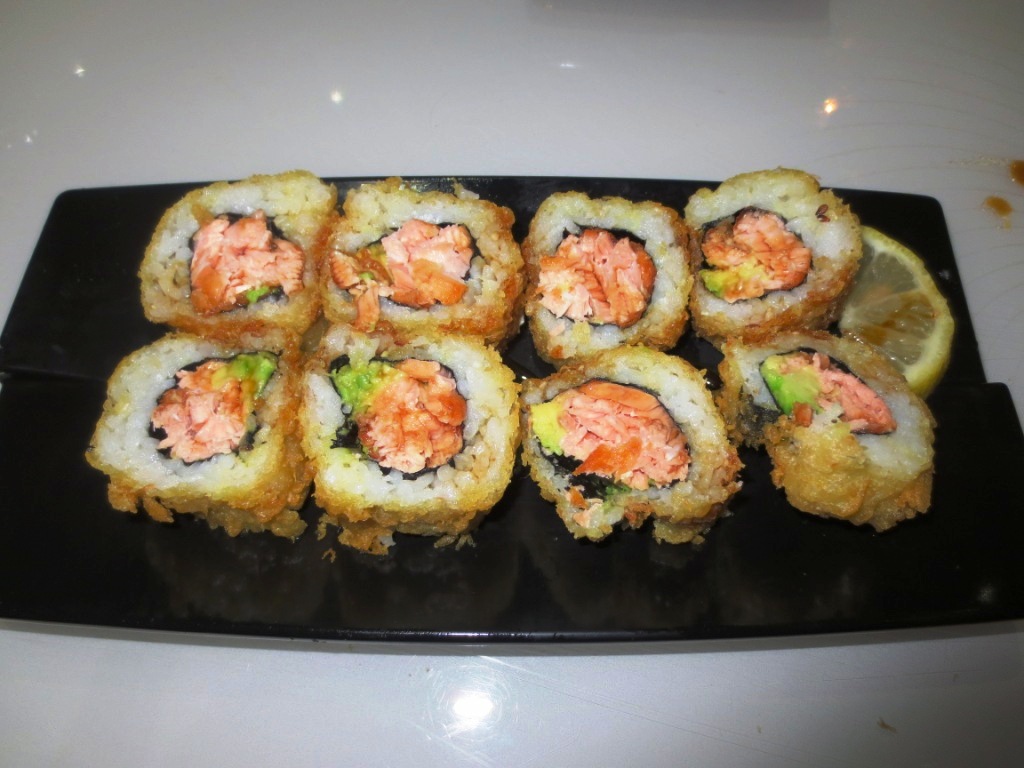 Sweet!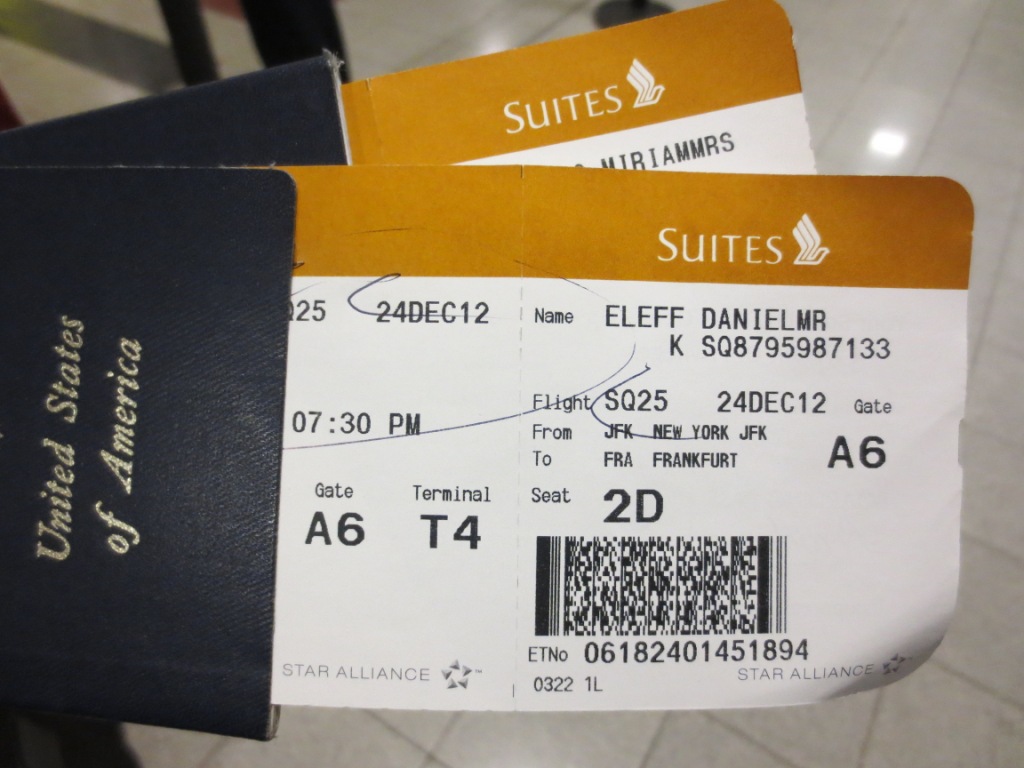 Suite, Singapore A380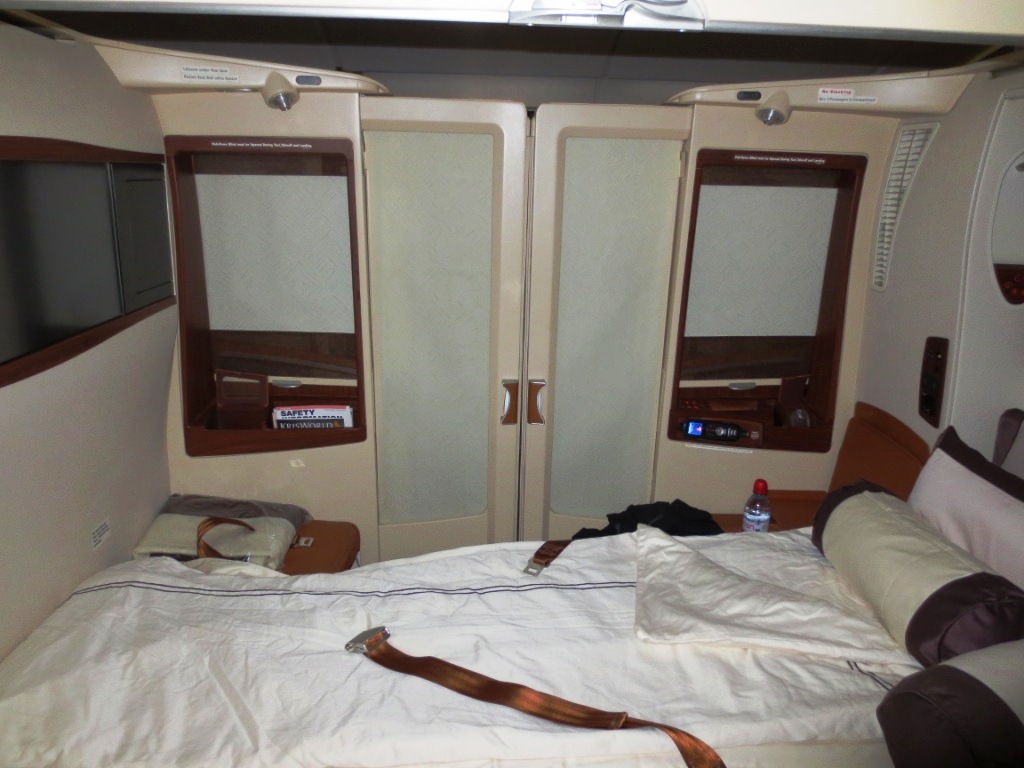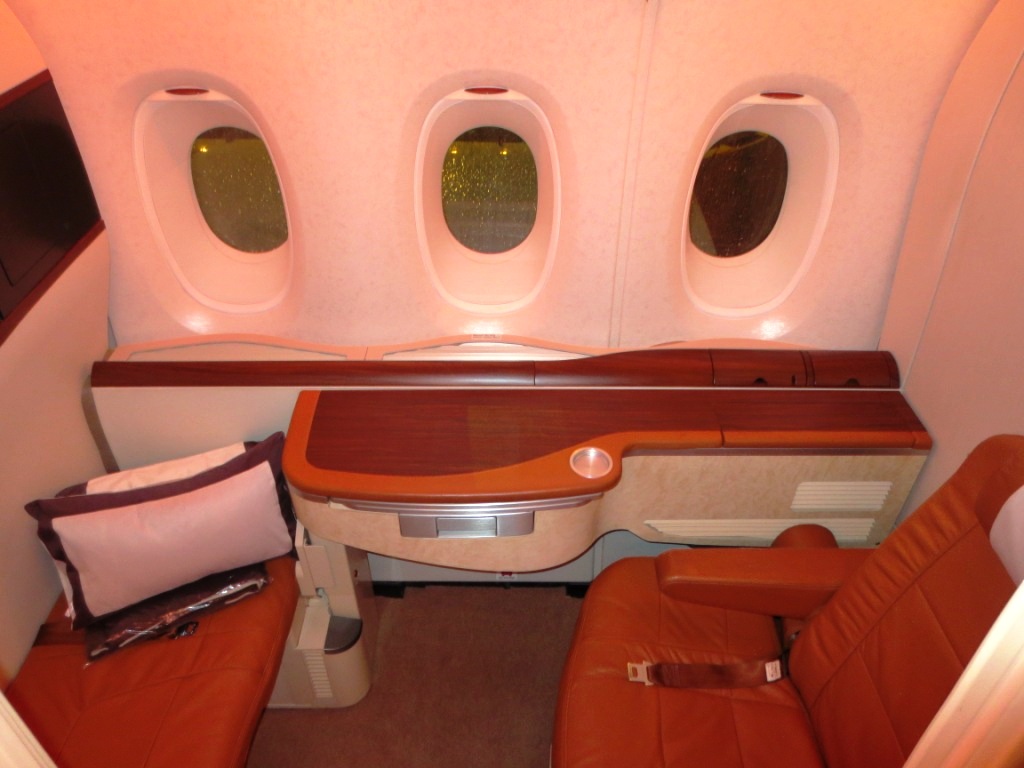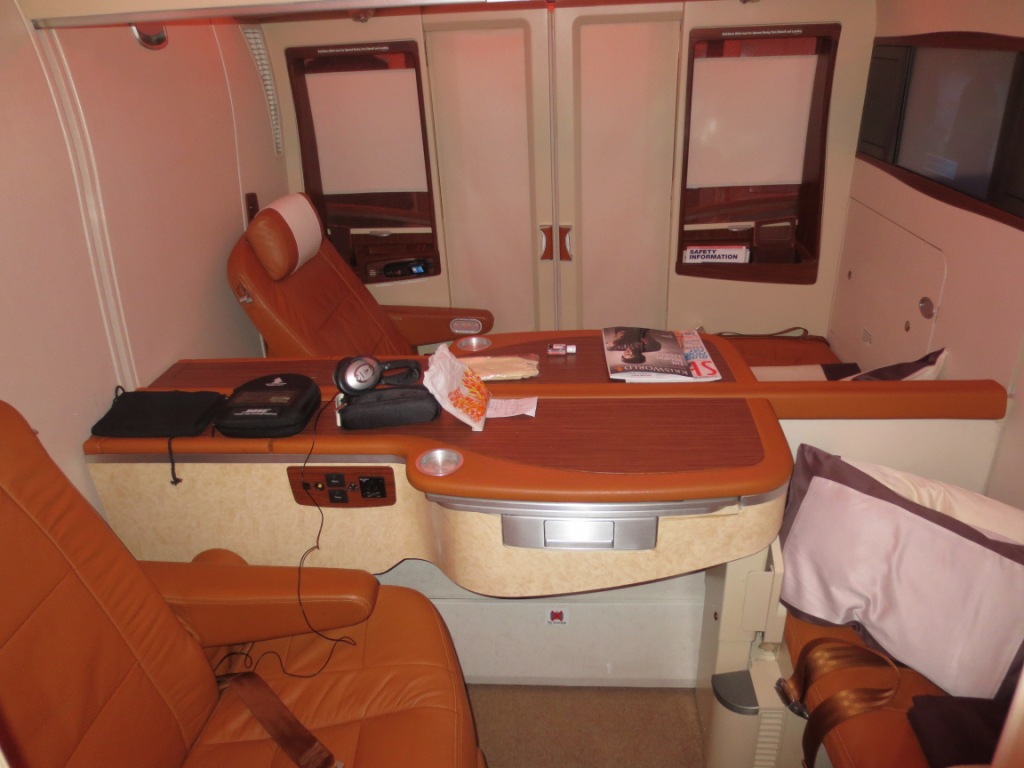 A neat sink, Singapore A380
So the aliens won't be able to read the mind of my burger.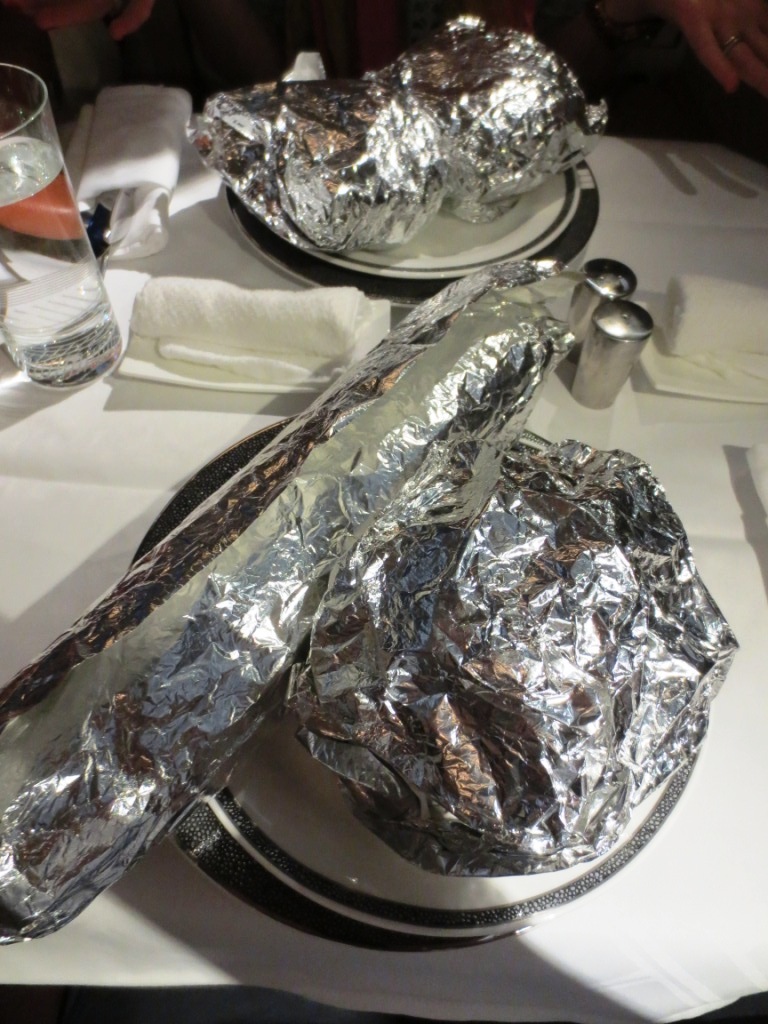 Eating Carlos & Gabby's on the plane.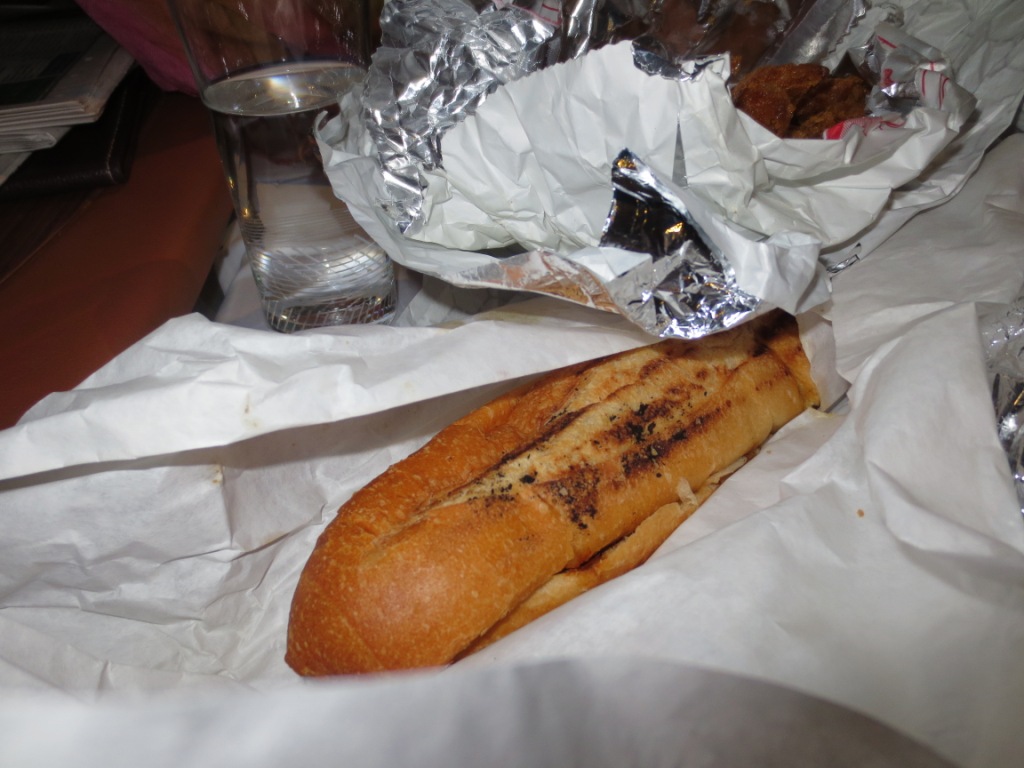 Our flight attendant rounded up whole fruits for us.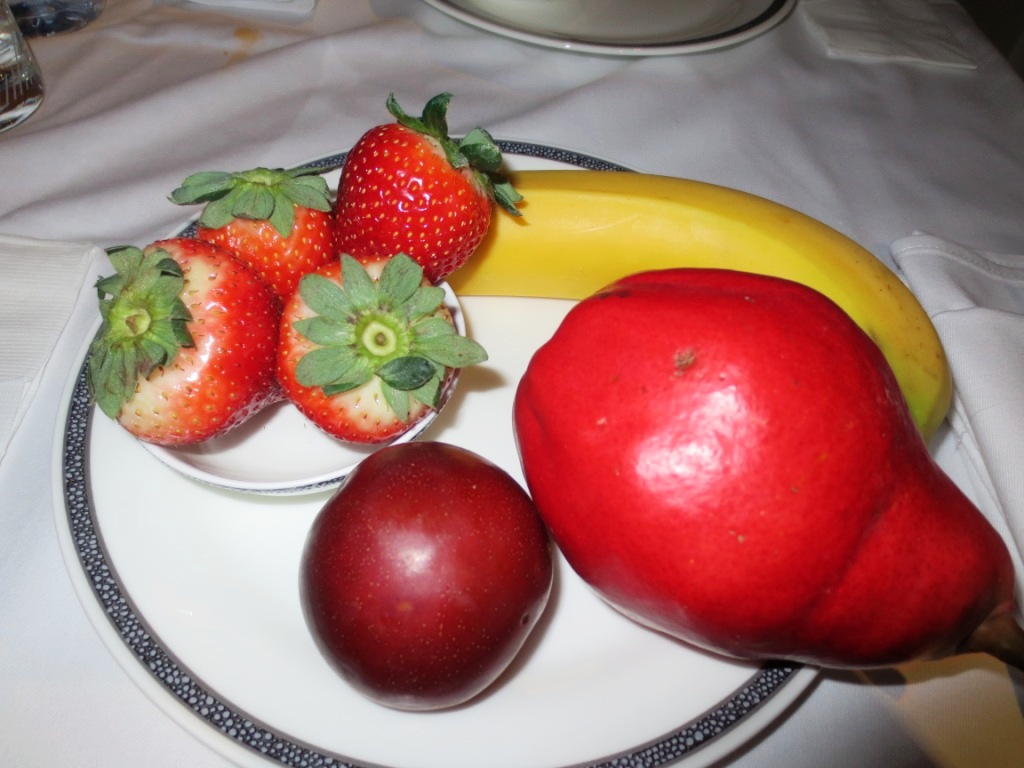 Lufthansa Senator's Lounge, Frankfurt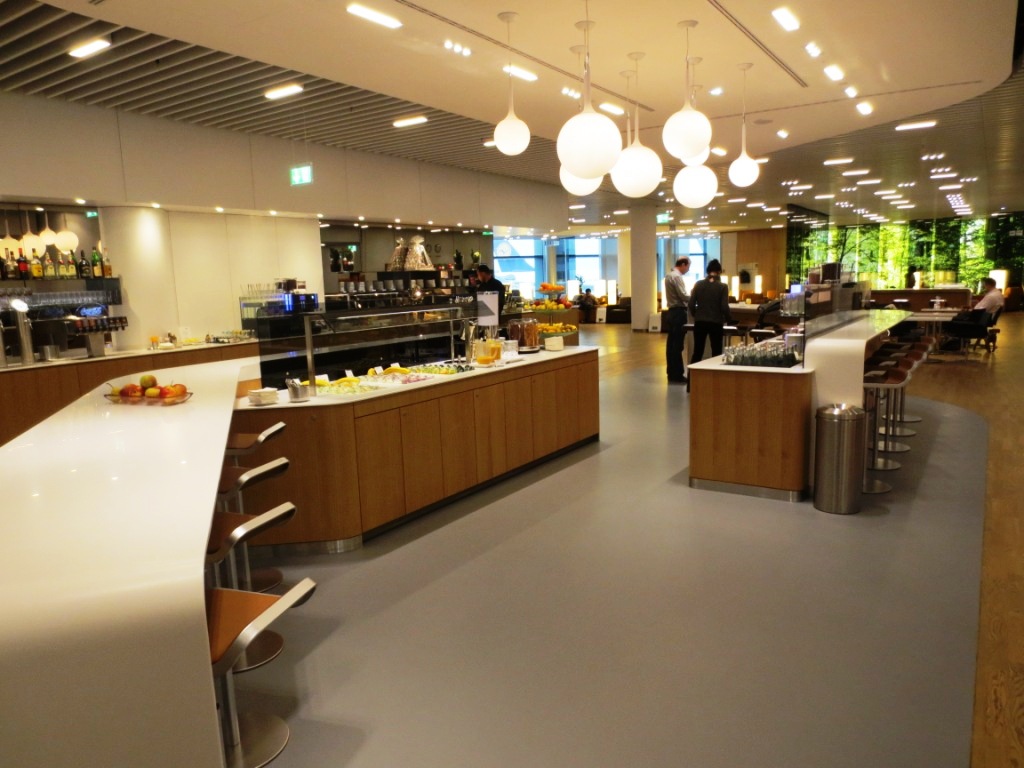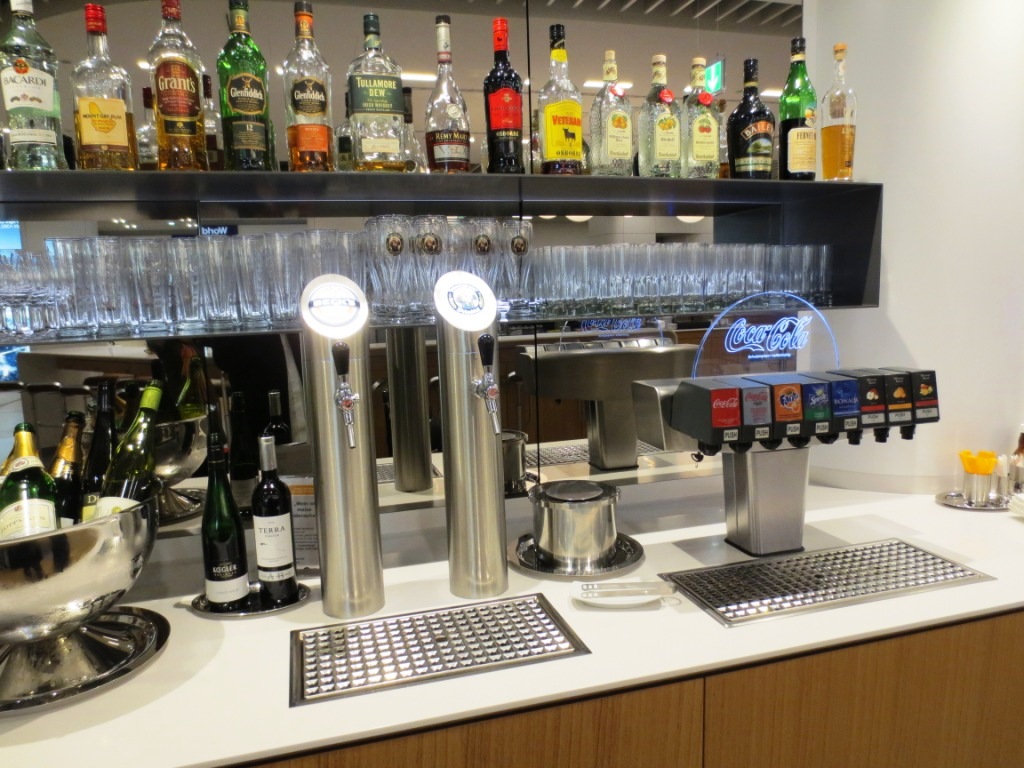 Sohar Kosher meal on Lufthansa from Frankfurt-Paris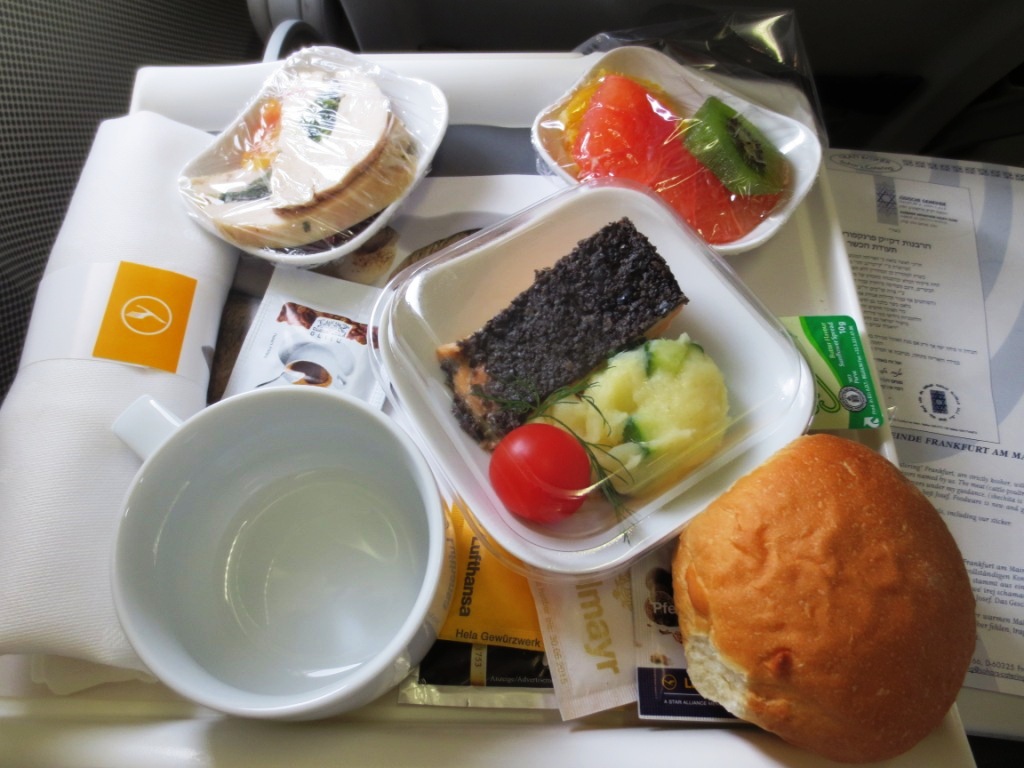 Park Hyatt Paris
Garden Pizza, Pitzman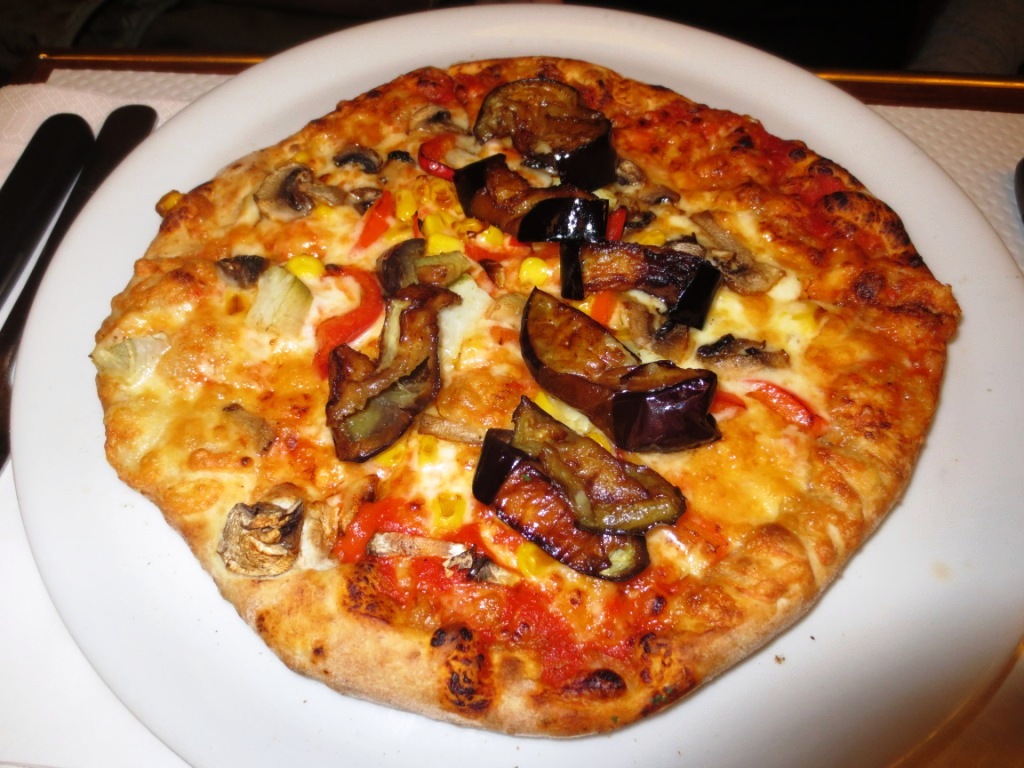 Bruschetta, Pitzman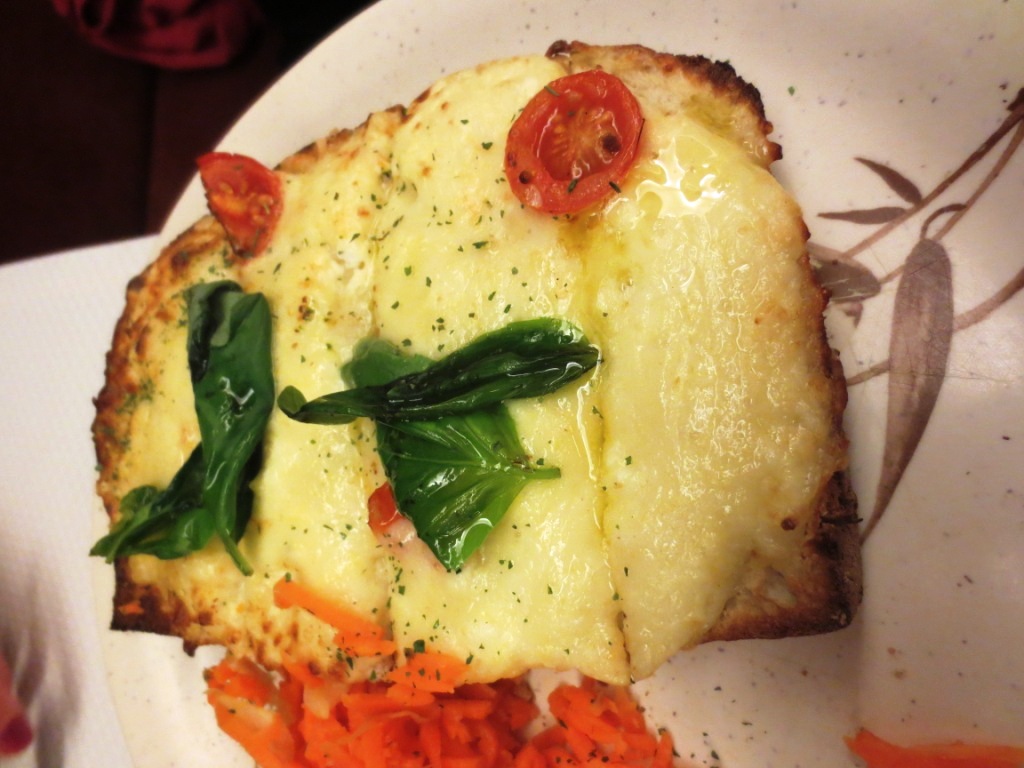 Arc de Triomphe
Champs-Élysées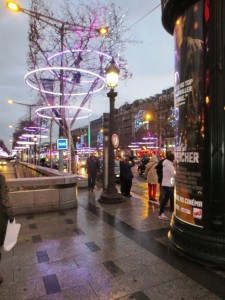 Eiffel Tower
Eiffel Tower light show
LOL! #Fail
Who knew?
Onion Soup, Tib's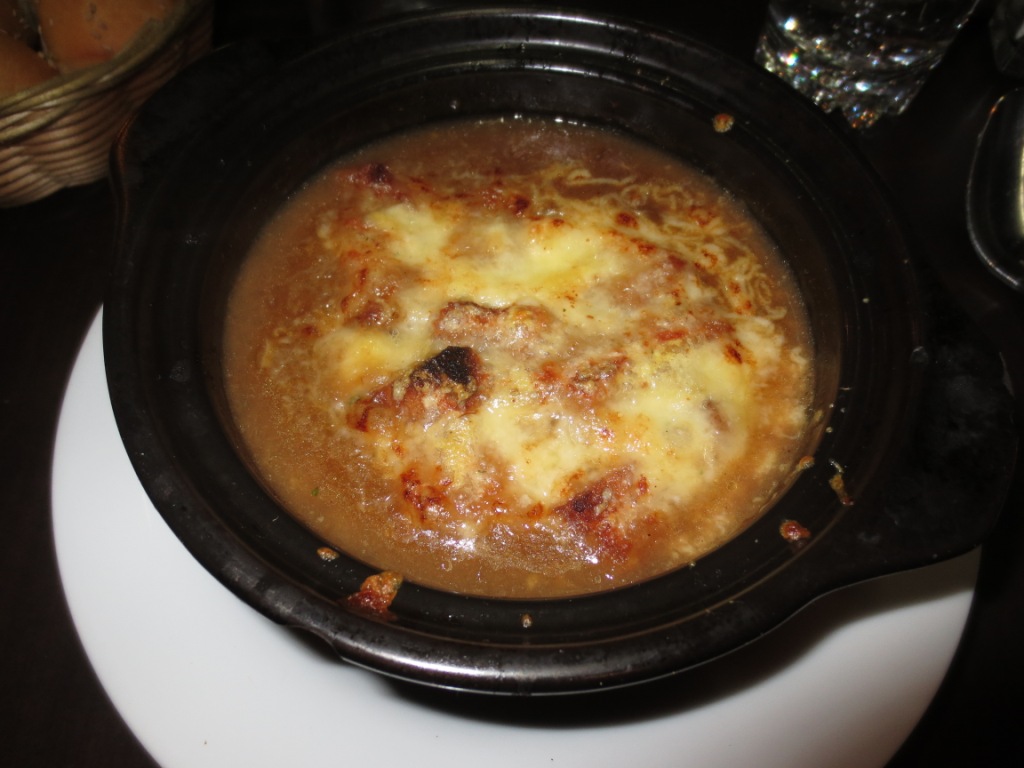 Supposedly a Greek Salad, Tib's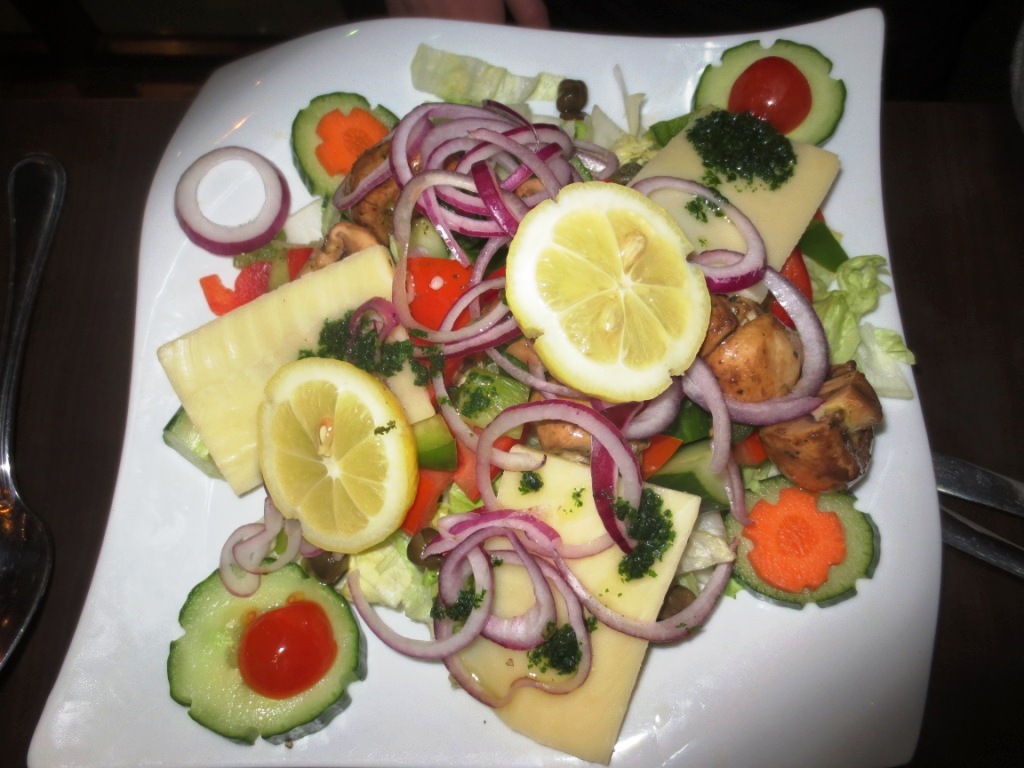 Tasted like Pasta from a box, Tib's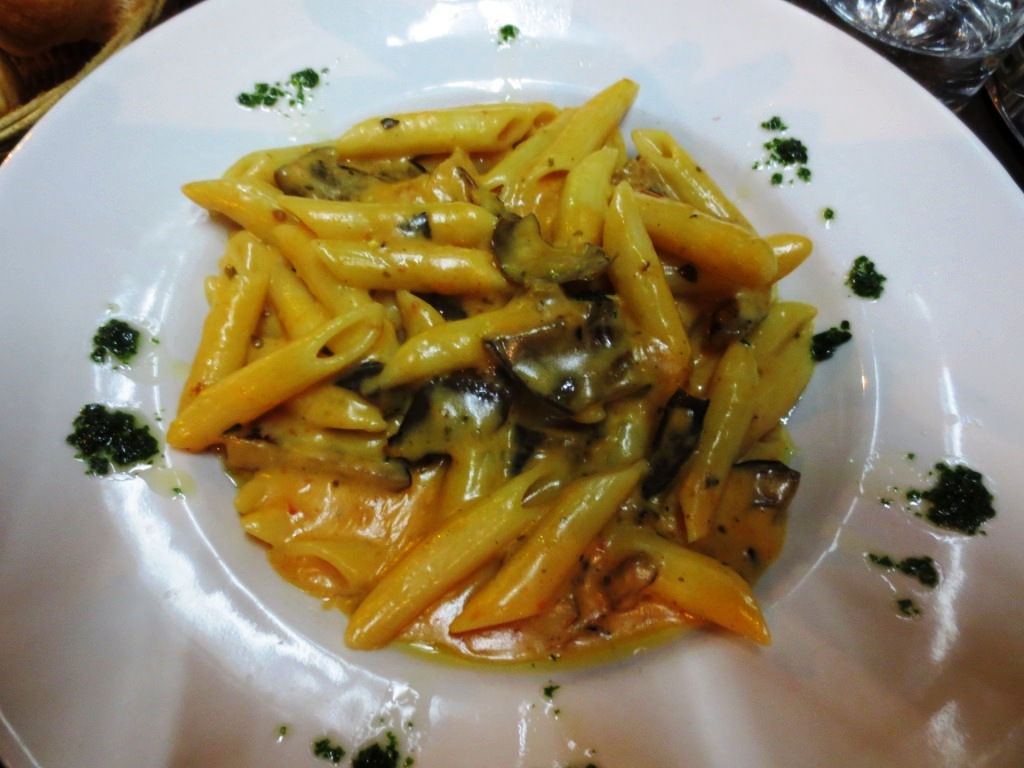 Farandole dessert, La Marina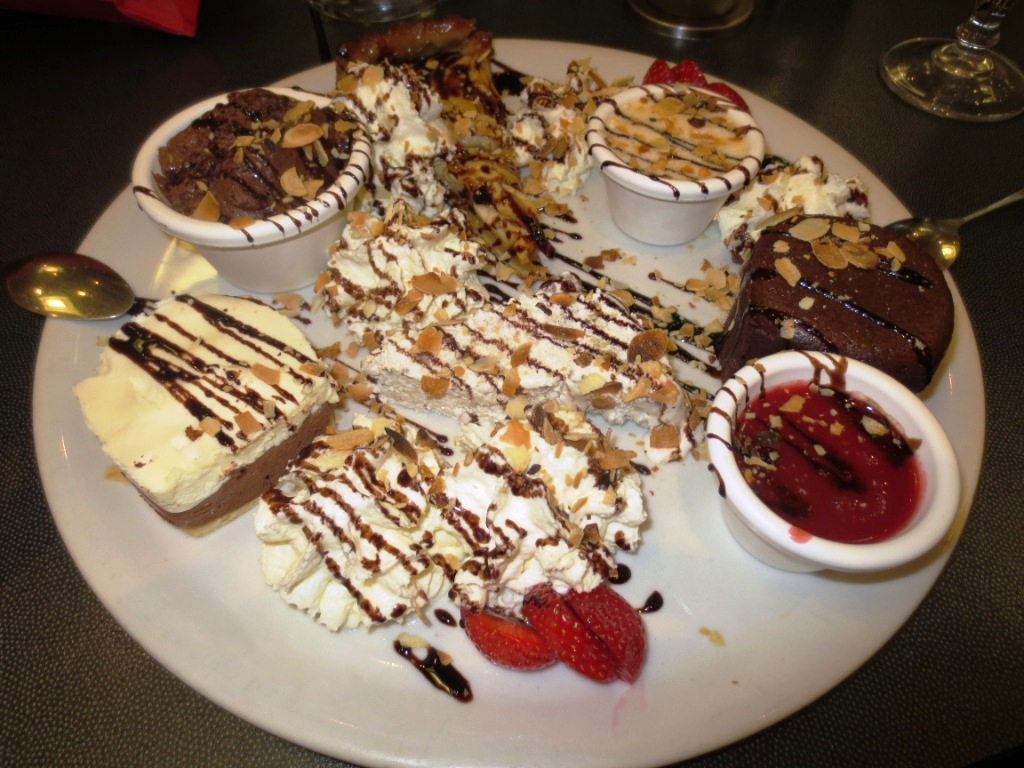 Kosher Breakfast, Park Hyatt Paris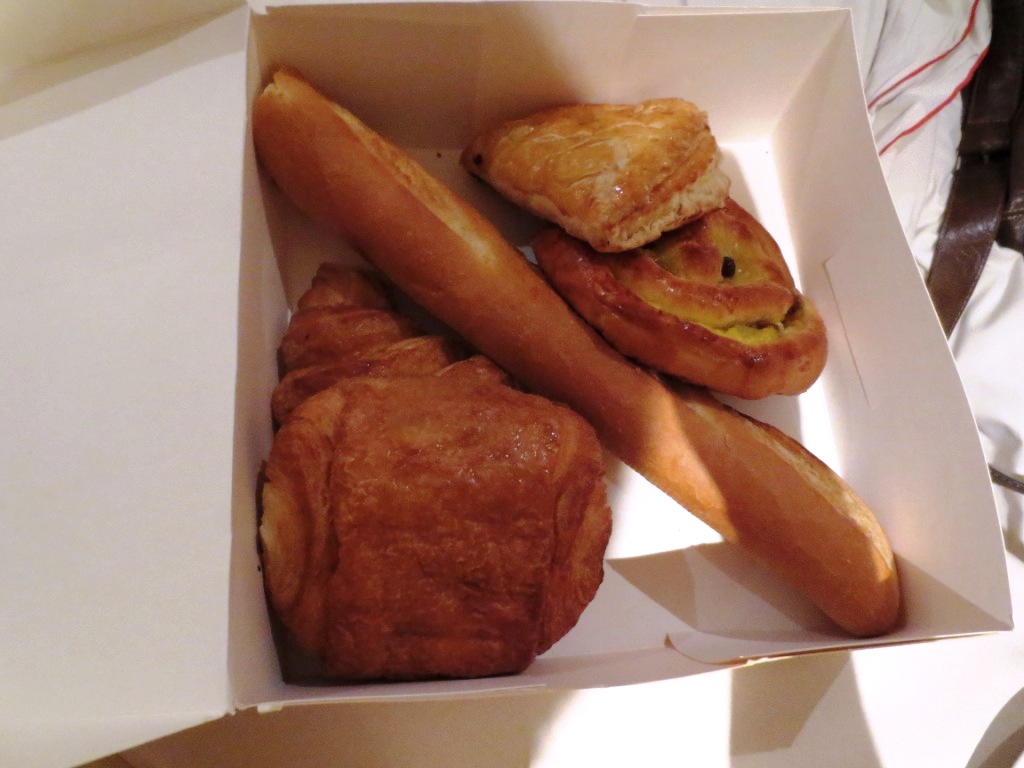 Penne Alla Norma, L'Inte Cafe
Bruschetta, L'Inte Cafe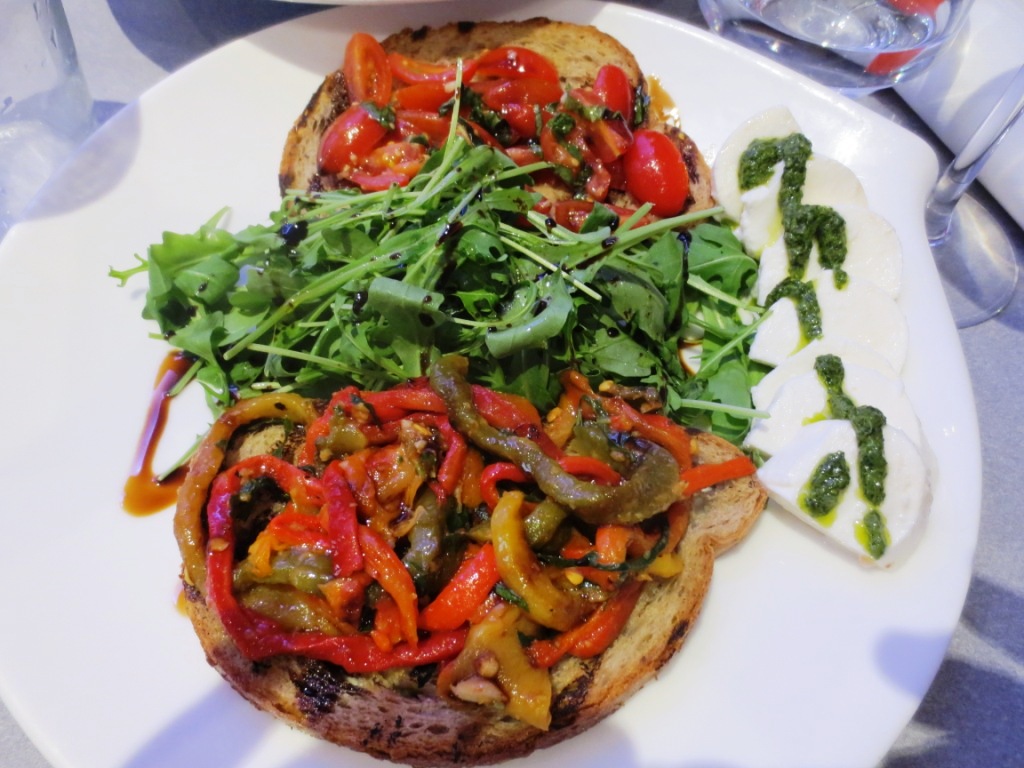 Caesar Salmon Salad , L'Inte Cafe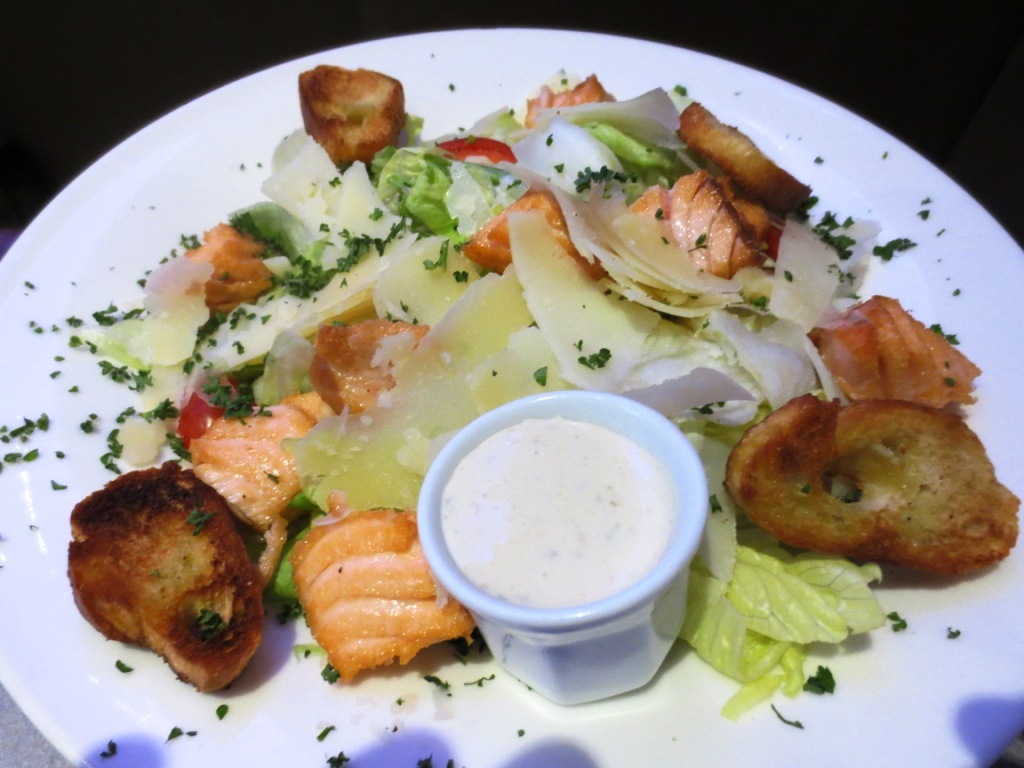 Dessert, L'Inte Cafe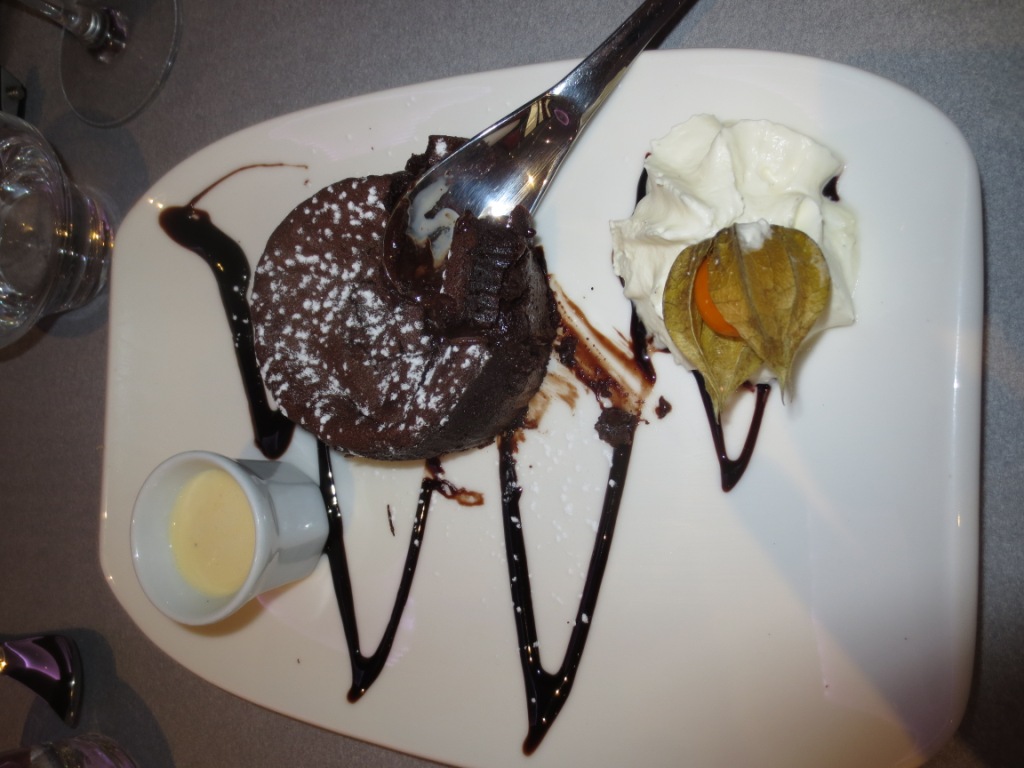 Eiffel Tower view, from Arc de Triomph
Champs-Élysées view, from Arc de Triomph
Arc de Triomph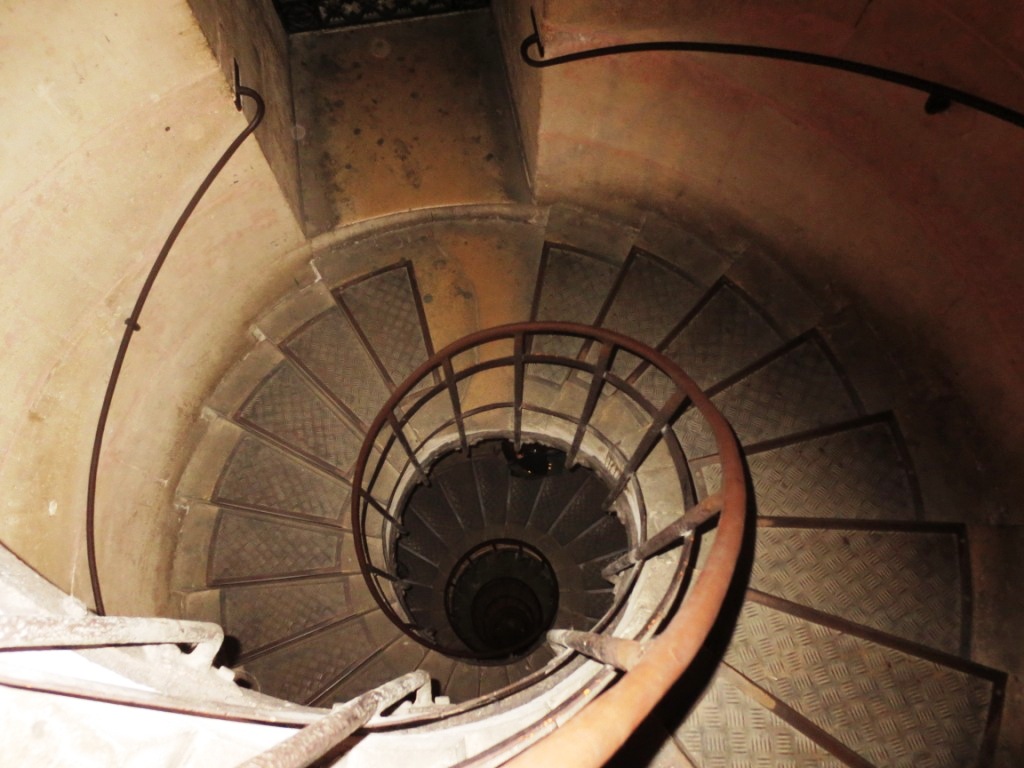 Montmarte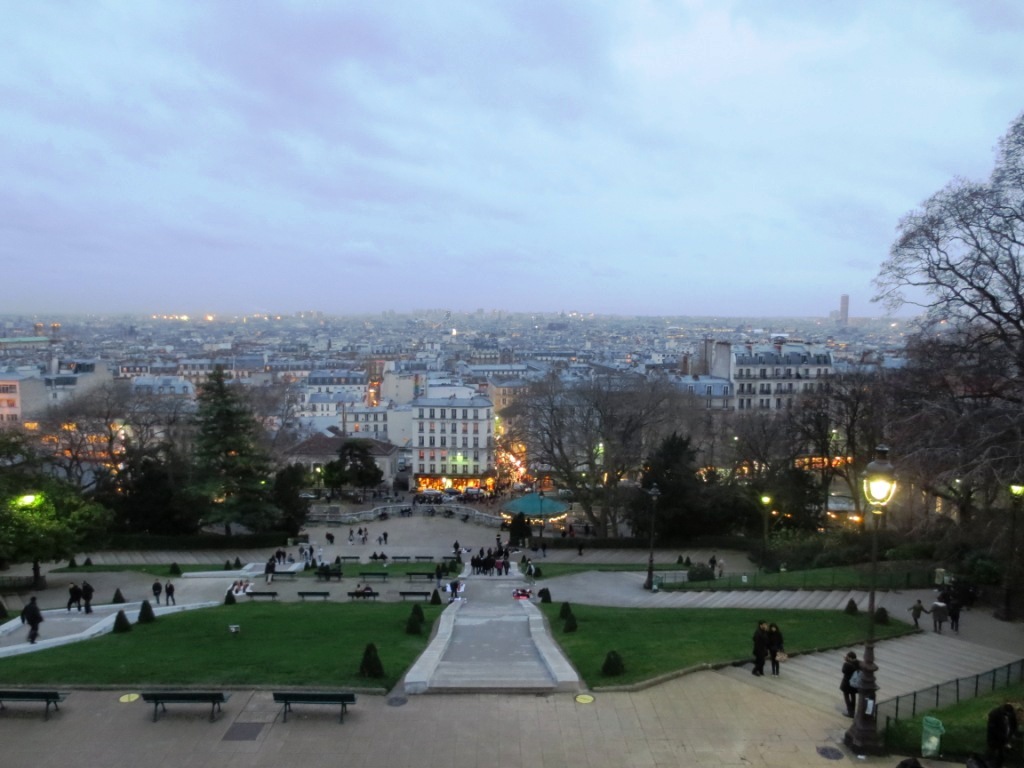 Funicular, Montmarte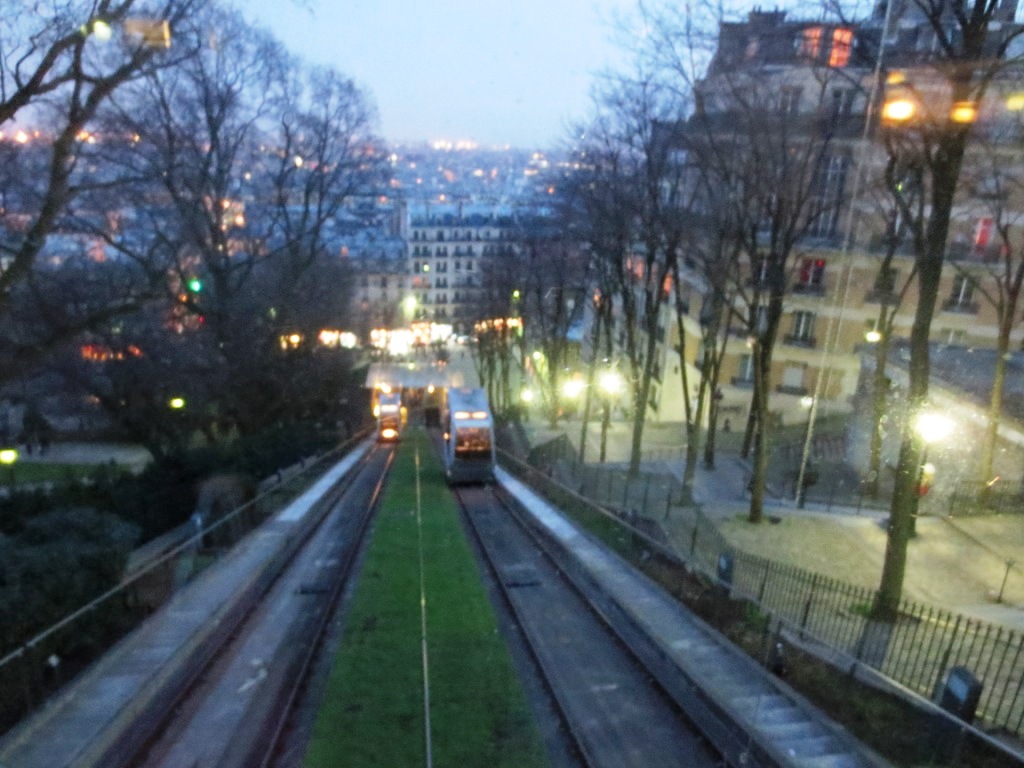 Chocolate Torsade, Chez Akol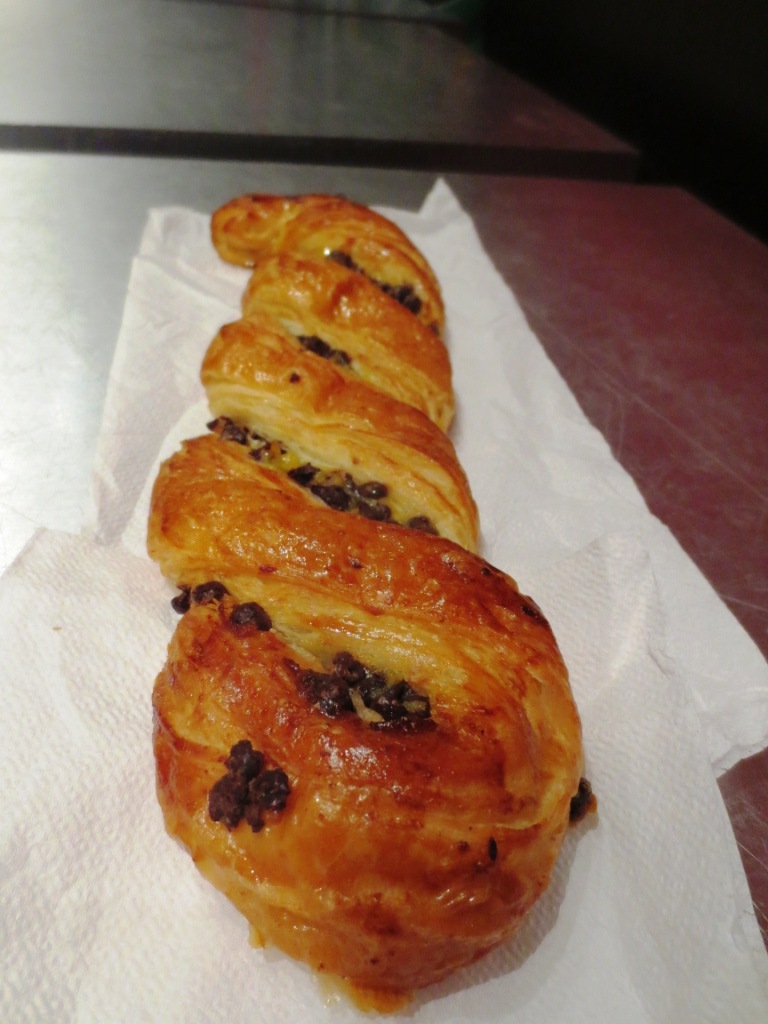 Macarons, Damyel's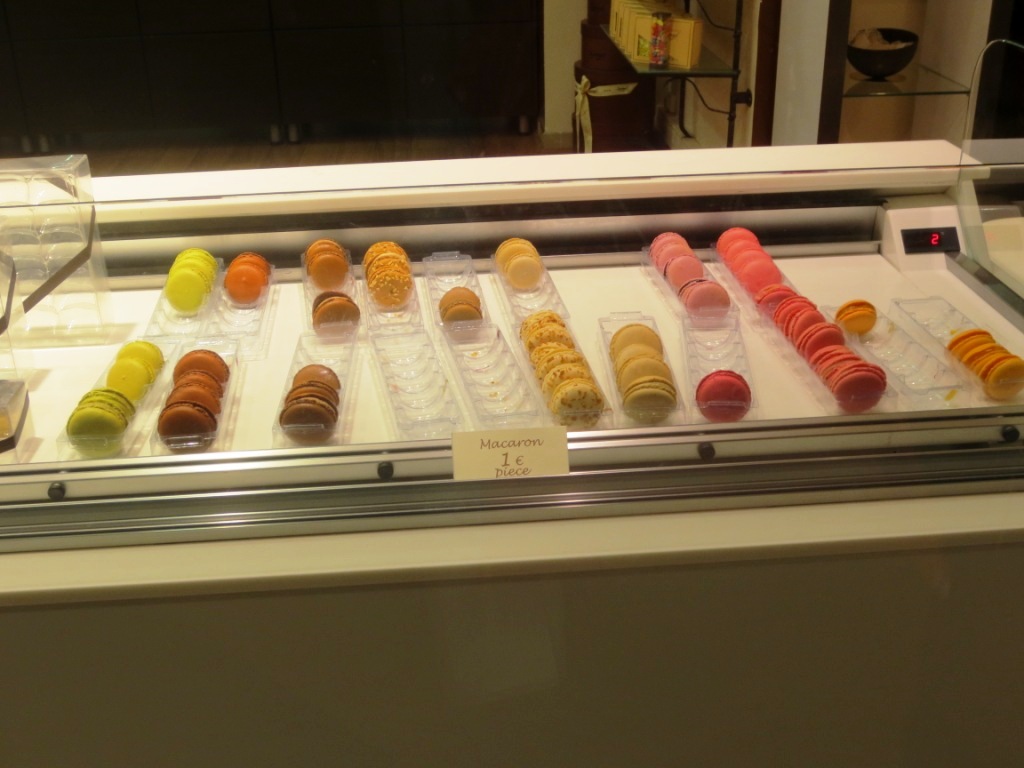 Egg Rolls, Micky's…filled with scrambled eggs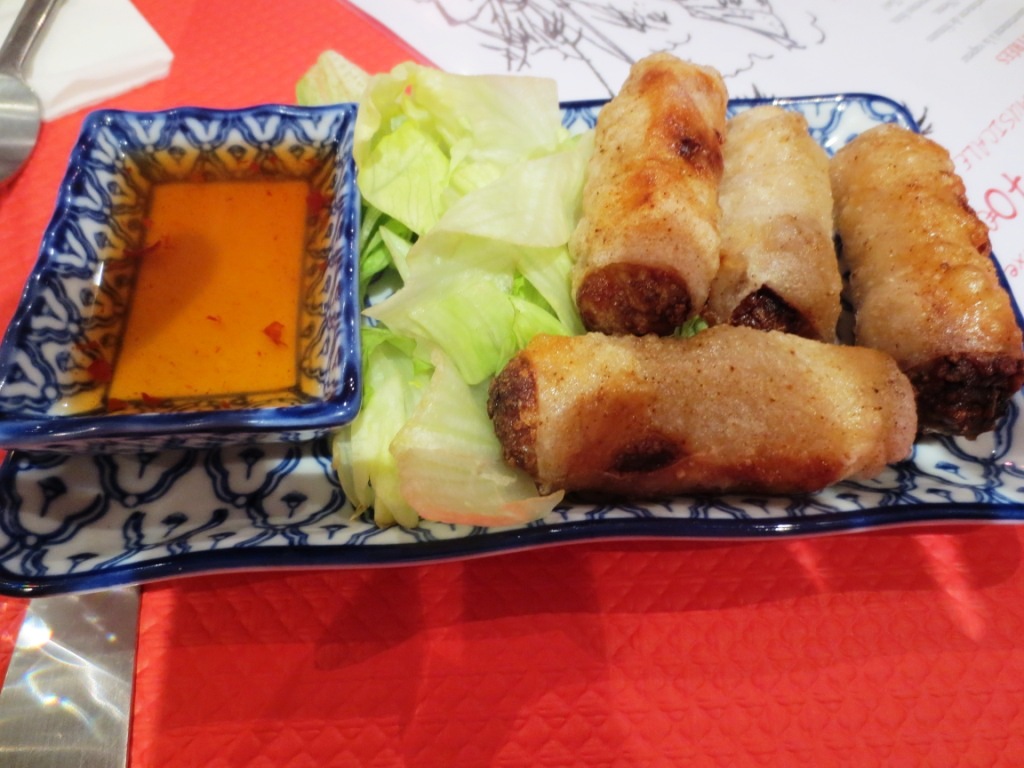 Supposedly this is Sesame Chicken, Micky's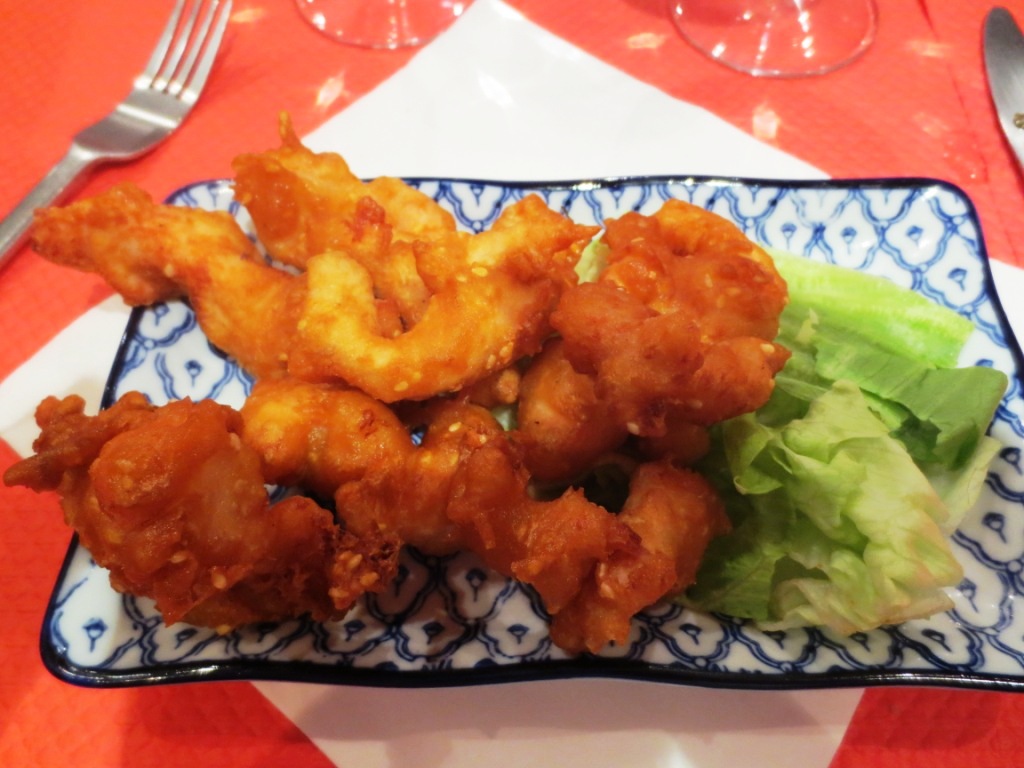 Mystery beef dish, Micky's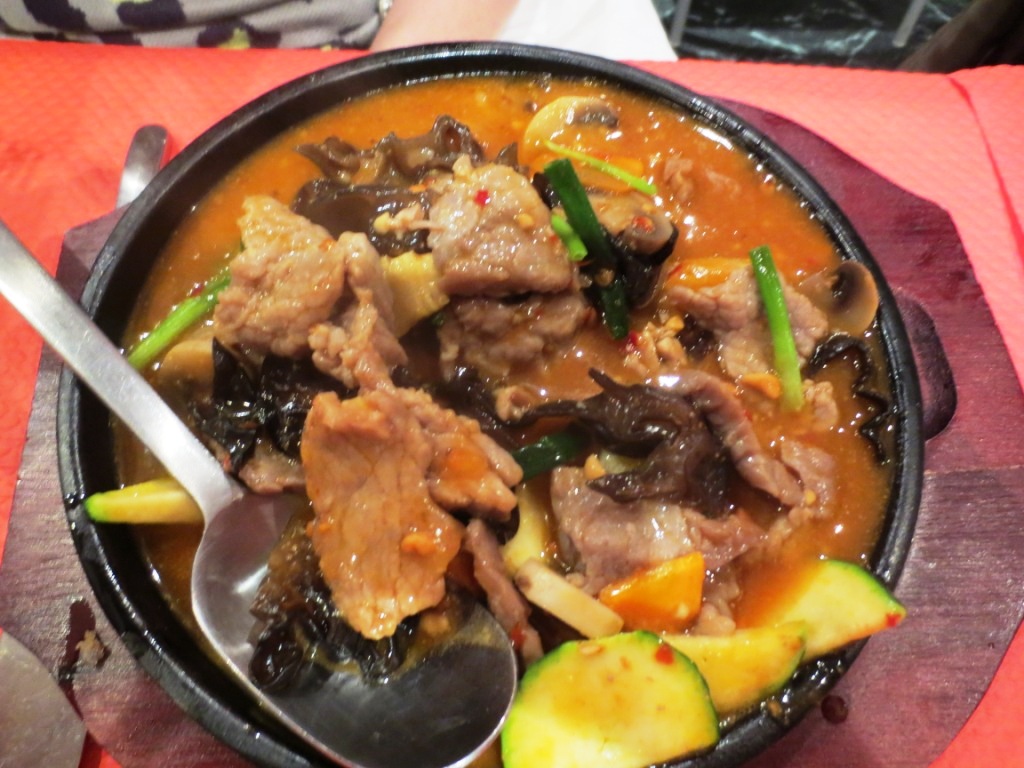 Fried Rice, Micky's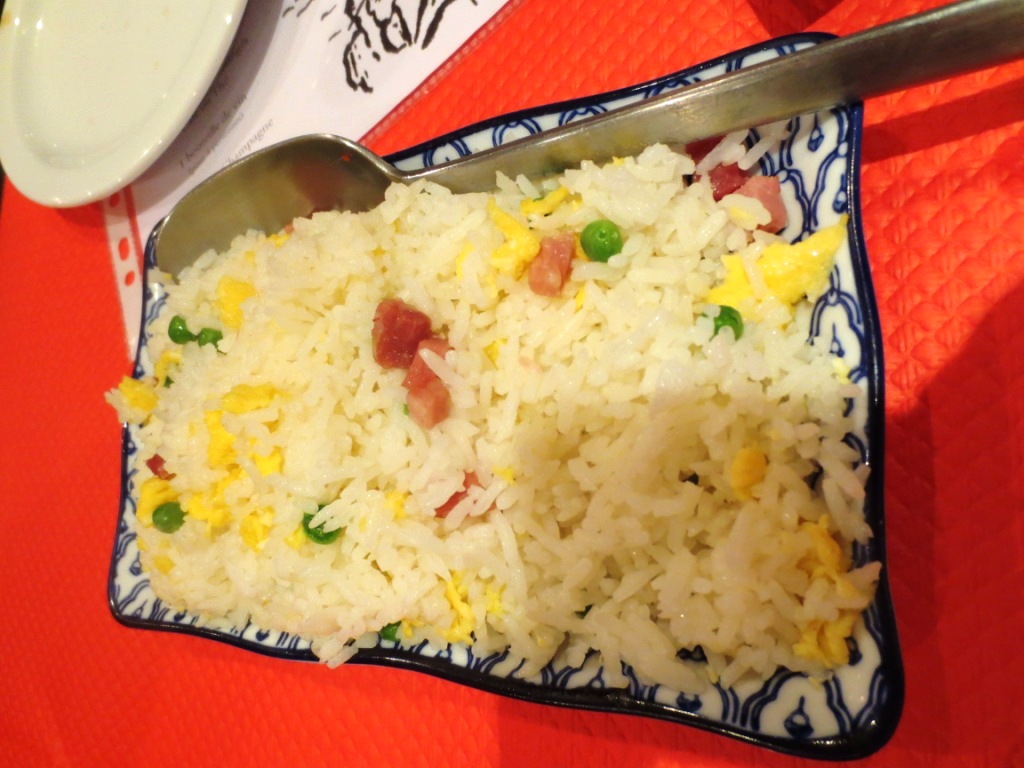 After I complained that the Sesame Chicken had no sauce they refried it in this, along with my previously half-eaten piece of chicken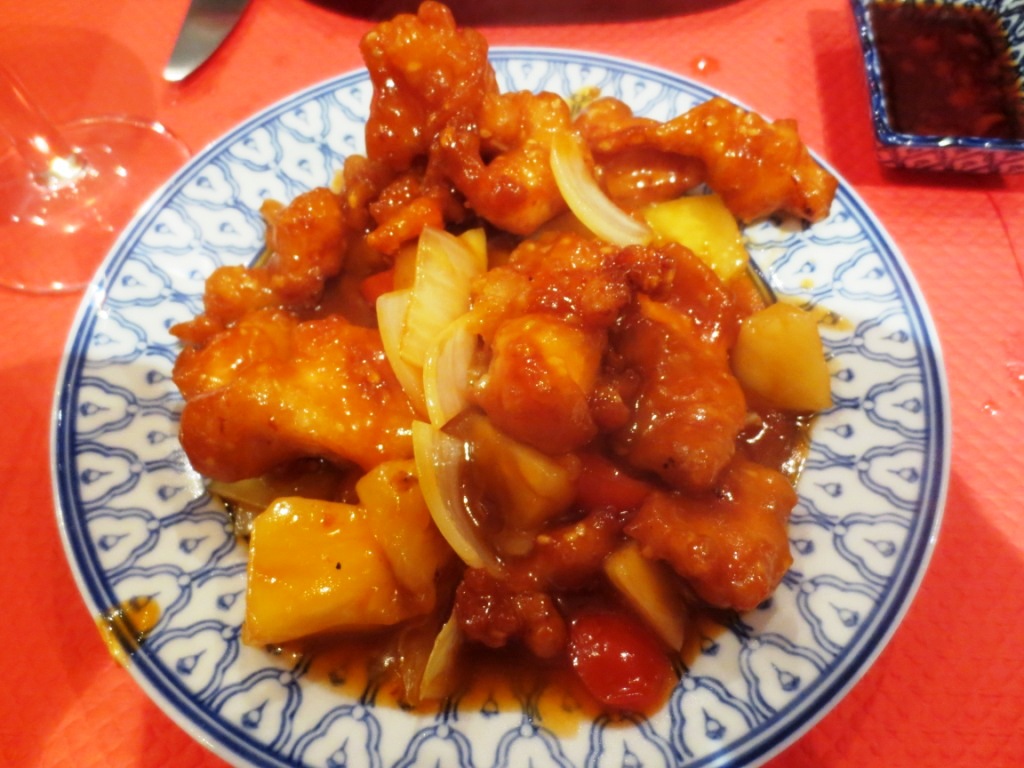 Just what you've always wanted to catch.
USAirways Envoy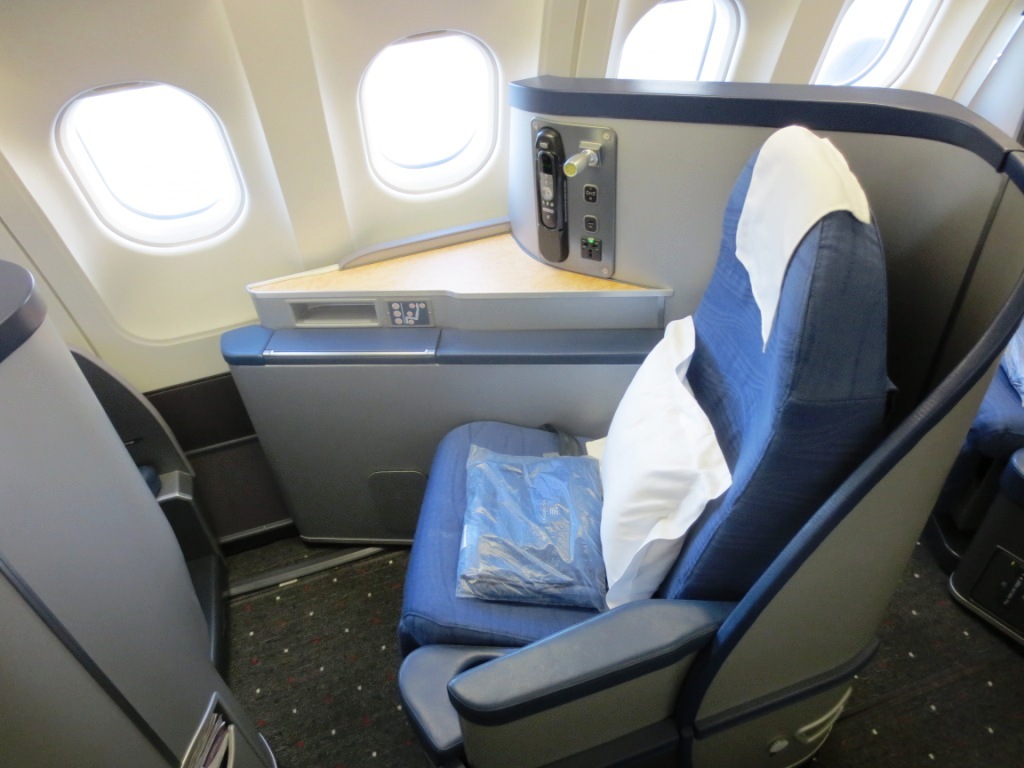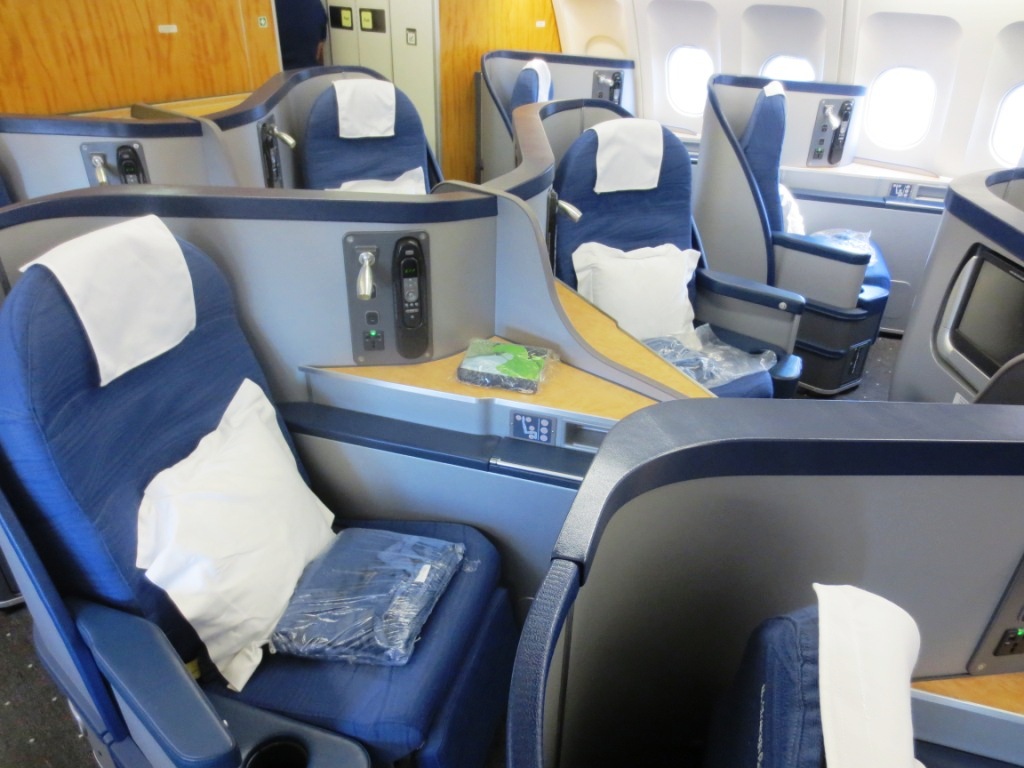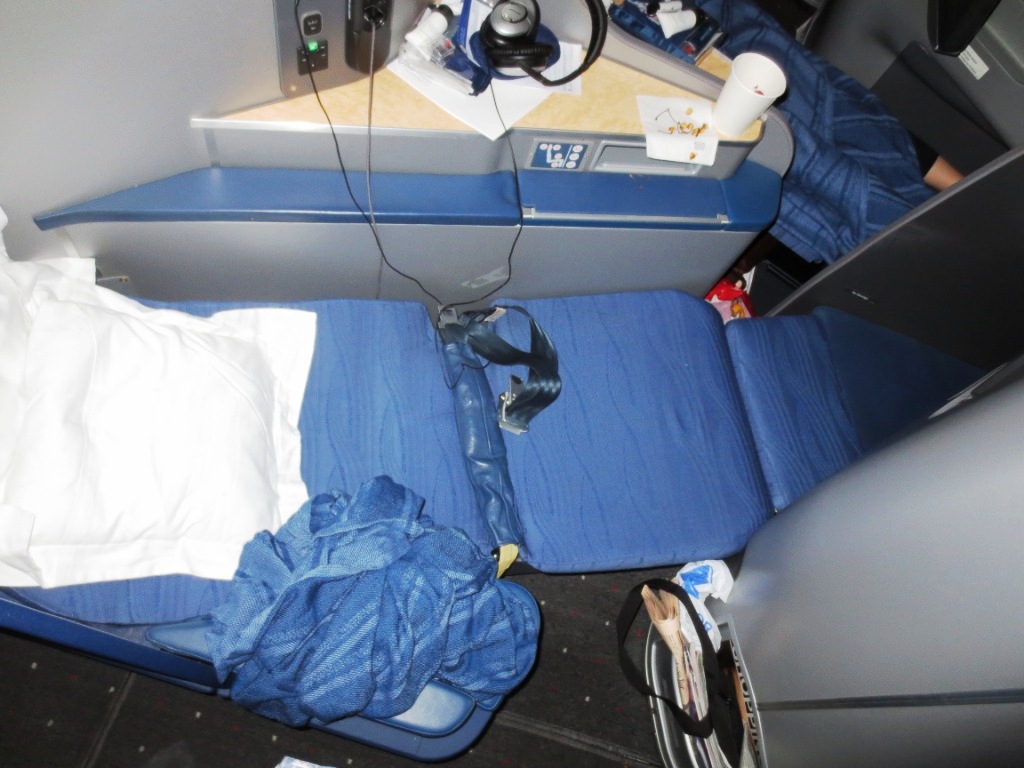 Stogel Kosher Meal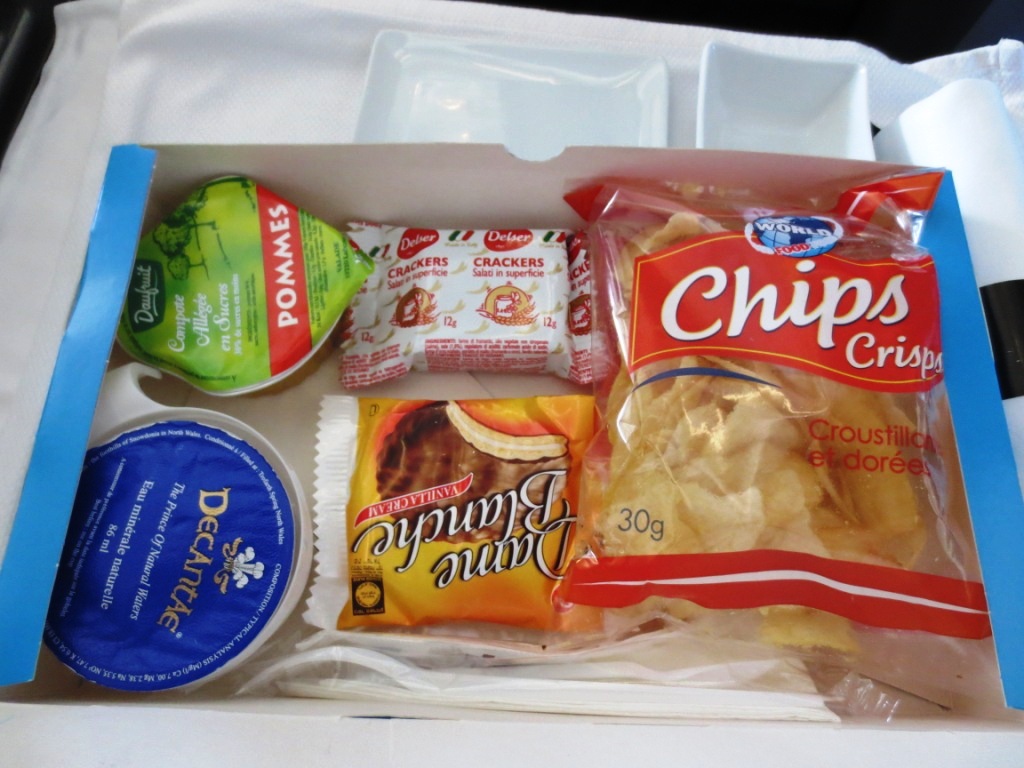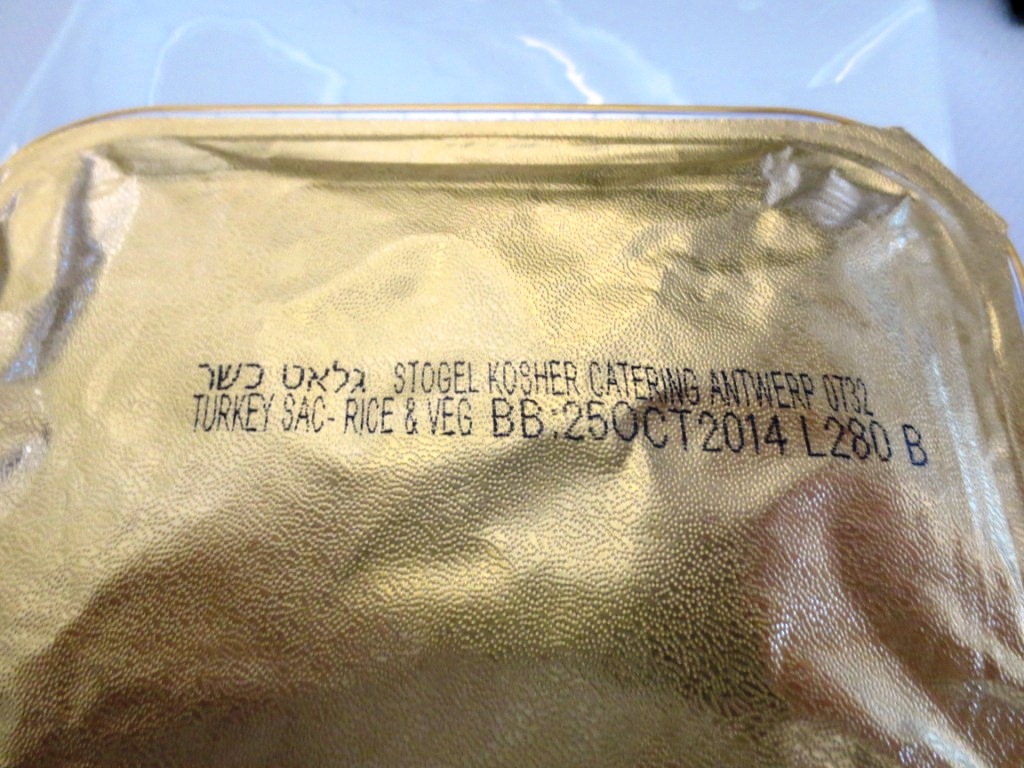 Stogel Kosher Meal…shouldn't this stuff come with a warning label? 😯