Related posts:
–Flying Round-Trip To Israel On Air Berlin For 40K Starwood Or 47K American Express Membership Rewards Plus $81 Tax: A Tutorial
-Getting To Israel On The Cheap With BA Avios And Air Berlin
-Save $400 On Fuel Surcharges To Israel By Booking Avios Rewards Via Iberia Instead Of British Airways!
-Booking With Avios? Check Those Surrounding Airports!
-Using BA Miles To Fly In Business Class For An 80 Minute Flight Can Make Sense.
-Flying With An Infant With Miles In Business Or First Class? Start Collecting Air Canada Miles Or British Airways Avios
-Short-Haul Flights: BA Avios Versus LAN Lanpass.
-BA Miles Are Now Avios…For Better Or For Worse.
————————————————
Numerous people have asked me how they can get their AA benefits when booking their tickets with BA Avios.
If you have AA elite status and have your AA mileage number connected with your BA reservation you will be able to choose seats with extra legroom and be able to go standby on other flights for free. If you have an AA credit card you will be able to check free luggage that way (though occasionally you get free luggage anyway when booking with BA Avios).
Earlier this month I faced the ever-so-tough option of dropping $1,150 on a ticket from Cleveland to NYC (due to not staying for the required 3 night minimum stay to get a low fare) or spending 9,000 Avios for a the same flights. At a value of nearly 13 cents per Avios that's just about the easiest "redeem or purchase" scenario you will ever have for a coach flight.
It's also why I love real miles over proprietary points like those from Capital One. The same flight would have required 115,000 Capital One points!
BA Avios really fills the gap left by my American and United miles. I hate burning those miles on short domestic trips as they're so valuable for international business and first class trips. Thus the combination of different types of airline miles is what really allows you to derive maximum value.
It also doesn't hurt that you can transfer points from American Express Membership Rewards, Starwood Starpoints, and Chase Ultimate Rewards points into BA Avios. Plus BA doesn't charge any last minute expedite/close-in fees, doesn't collect massive fuel surcharges for flights on AA within the Western Hemisphere or on Aer Lingus, Alaska, Air Berlin, LAN worldwide, and only charges $2.50-$10 (just the 9/11 fees) to cancel a domestic award.
It's important to remember that BA.com doesn't search for all partners (you need to call to check for awards on Alaska, Aer Lingus and others) and that it often only searches for nonstop flights, so you may need to book 2 separate tickets to find connecting flights. For example even if NYC to Chicago or Miami comes up with zilch you can always try booking NYC to Cleveland and Cleveland to Chicago or Miami.  You'll pay more Avios than you would for the nonstop but as BA charges for each flight segment it won't make a difference in the Avios required if you book a connecting flight as one ticket or as 2 separate tickets plus AA will be able to check your luggage straight through to your final destination. Plus you can "stopover" for as long as you want by booking connecting flights separately. Of course BA.com also won't search for nearby airports so you may want to search for Philadelphia to Miami before throwing in the towel.
Anyway back on topic. While there are quite a few ways to add your AA number to your reservation, here's what I do without having to pickup the phone.
-When booking a BA Avios award I leave my BA Executive Club number in my reservation.
-After booking I go to https://www.finnair.com, go to the "My Bookings" section, enter my last name and BA record locator, and press continue.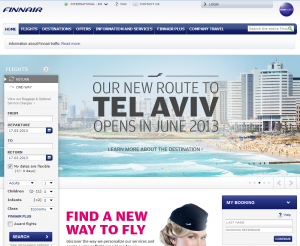 -On the next page I scroll down to "additional details," select American from the drop down menu, enter my American AAdvantage number, and confirm the change.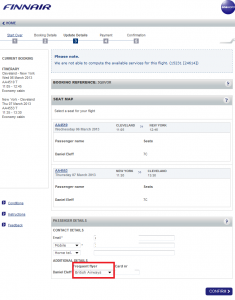 -Now I still need to get my American record locator to select elite seats on AA.com so next I go to https://www.checkmytrip.com and under "new trip" I once again enter my last name and BA record locator.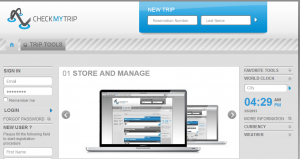 -There a few places on the next page to find your American record locator, but the easiest way to find it is to click on "PDF" which will download a summary of your trip with a record locator that you will be able to use on AA.com.  The red box that I've made on the PDF is where you will find the AA record locator.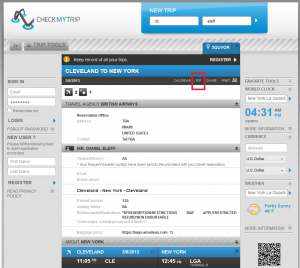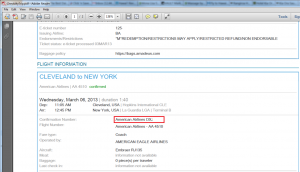 -Finally just go to AA.com, click on "My Trips," enter your name and AA record locator, and you will be able to select preferred seats if applicable, and you will be able to confirm that your AA mileage number is in your reservation so that you will receive free checked luggage if applicable.  You may need to logout of AA.com to be able to manually enter the record locator.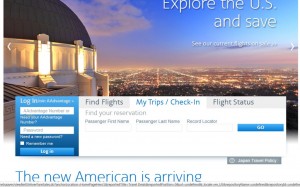 -What was your favorite use of BA Avios? Hit the comments and share!