Update: El Al's flight 971 flew over Saudi Arabia to Abu Dhabi, cutting the flight time from over 7 hours to just 3 hours and 23 minutes!
https://twitter.com/IvankaTrump/status/1300418506886991873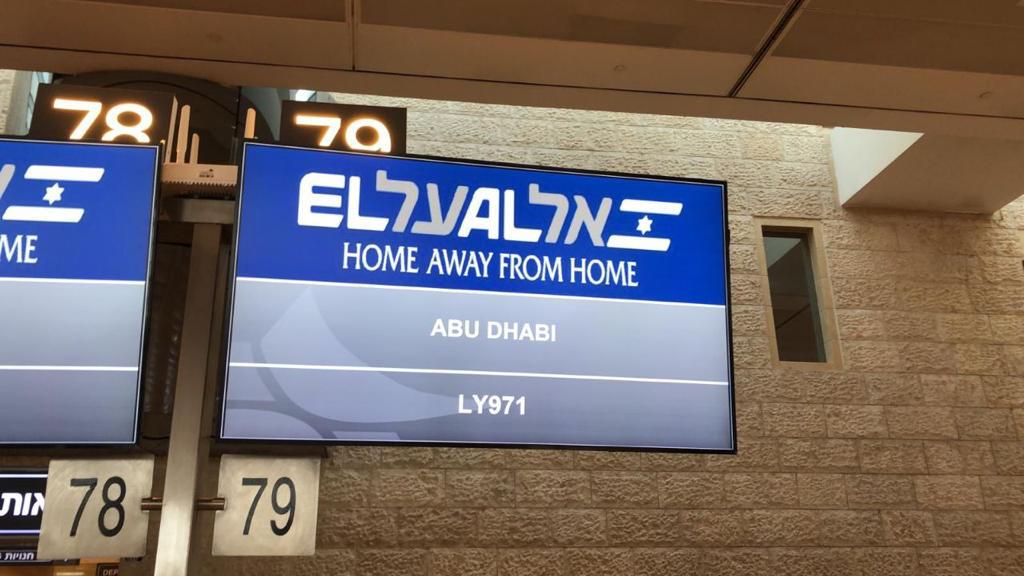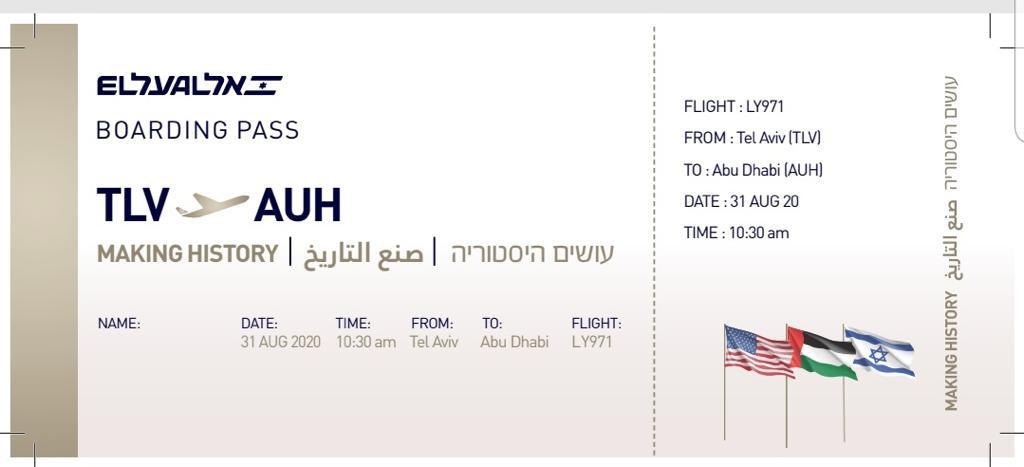 El Al plane painted with peace in 3 languages: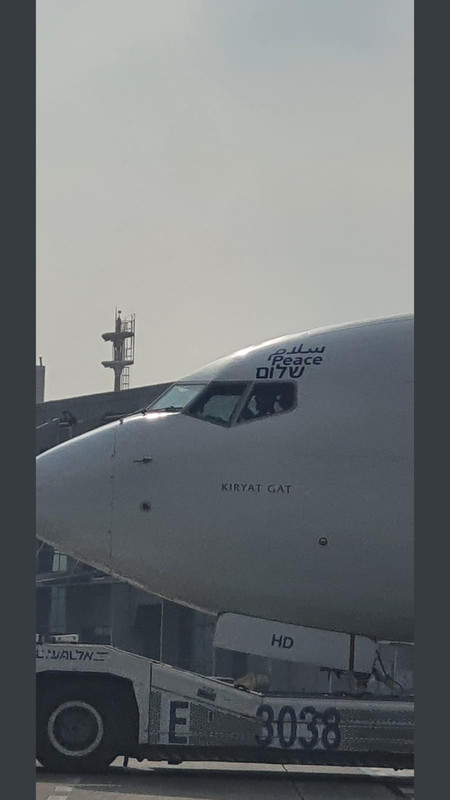 El Al in Abu Dhabi for the very first time: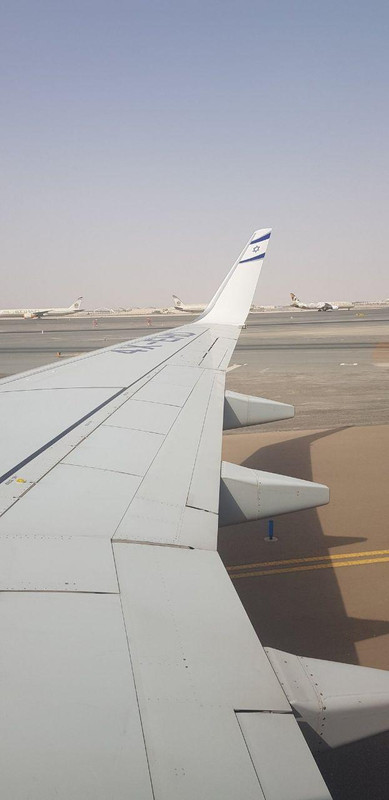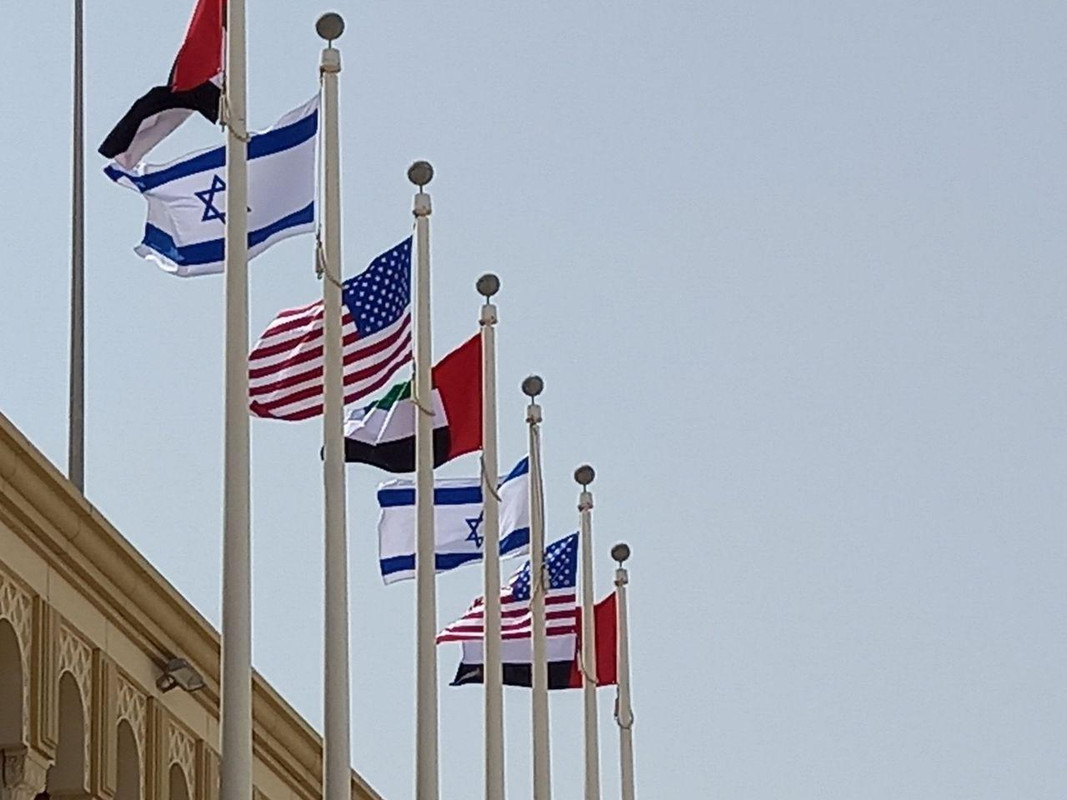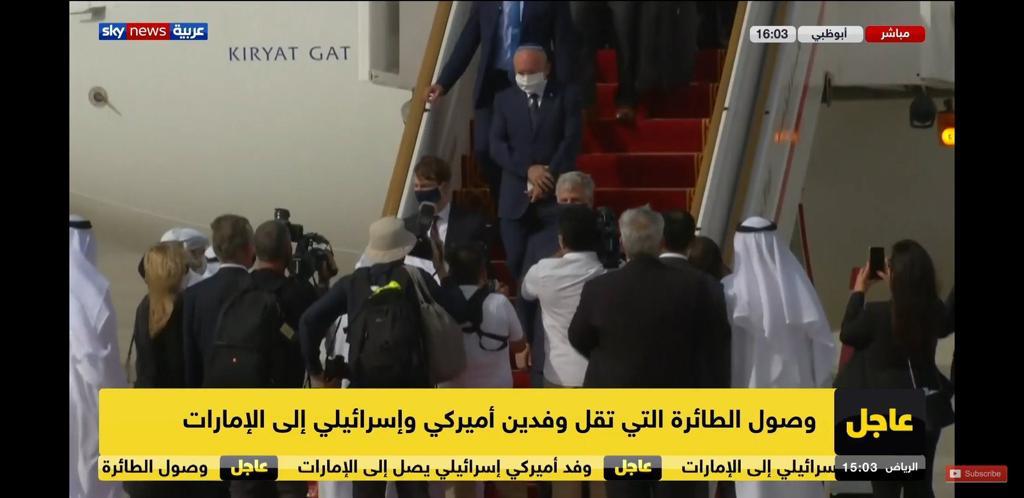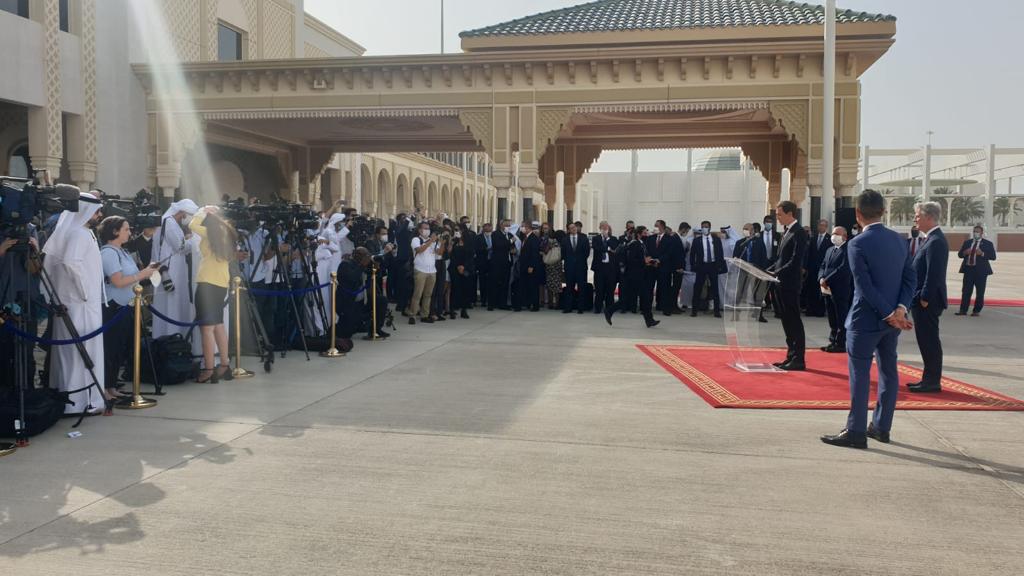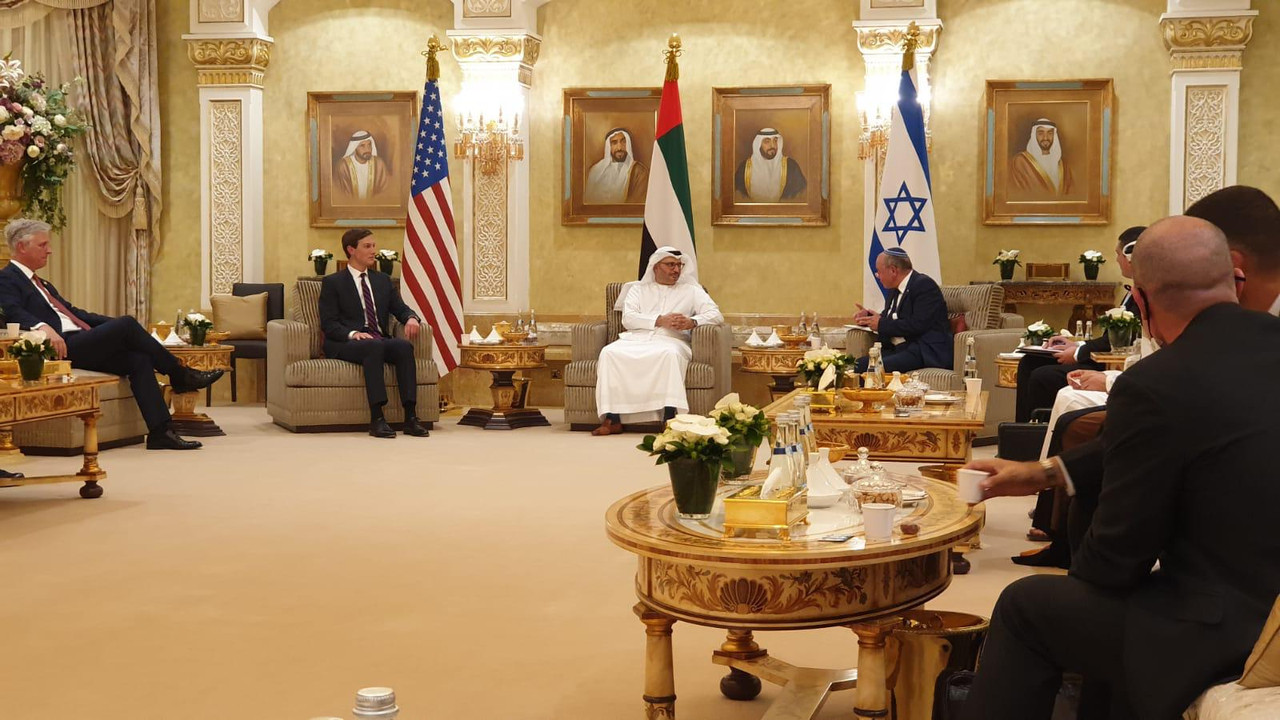 ---
It has been a wild few months for Israeli-United Arab Emirates relations.
First we saw Etihad fly humanitarian flights nonstop from Abu Dhabi to Israel, first without their livery and then in full livery. Those were the first ever nonstop flights between the countries.
I asked back then if commercial flights will be next and just months later President Trump announced that the 2 nations would normalize their relationship and begin commercial nonstop flights.
---
Saudi Arabia has been watching closely to the response from the Arab world. They would love open relations with Israel as well, but don't want to risk any sort of local unrest. But similar to the US recognizing Israeli sovereignty over the Golan Heights and the US moving their embassy to Jerusalem, the response has thankfully been mostly quiet.
Last week I wrote about reports of Saudi Arabia granting airlines permission to overfly their airspace, but it was unclear if that would only apply to UAE airlines or if that would also apply to Israeli airlines. Saudi Arabia has granted permission for Air India to overfly their airspace, but they have never done so for an Israeli airline or any plane registered in Israel.
And now El Al will fly a US-Israeli delegation to the UAE next week and has been granted permission to fly over Saudi Arabian airspace!
El Al is saying that permission was granted due to US officials being onboard, but it's still incredible and bodes well for future relations between Israel and the Kingdom of Saudi Arabia.
El Al operations have been suspended since March 27th due to COVID-19, but they will make an exception for this flight.
El Al flight 971 will depart Tel Aviv on Monday, 8/31 at 10am and land in Abu Dhabi at 2:35pm local time, a scheduled flight time of just 3 hours and 35 minutes thanks to being able to fly over Saudi airspace:
El Al flight 972 will return the next day and land in Tel Aviv on Tuesday, 9/1 at 3:15pm local time:
Those flight numbers aren't by accident. The international calling code for the UAE is 971 and the international calling code for Israel is 972!
The biggest surprise to me was that El Al will be flying a narrow-body 737-900 for such a historic flight. After all, Etihad flew a Dreamliner to Israel, why isn't El Al doing the same?
The 737-900 for the mission was last flown on 3/25 and the pilots had to rush to Amsterdam for a refresher in a flight simulator, though I'm not sure why they can't train in Israel, unless it's due to union issues? After 5 months on the ground, the plane was flown and passed an airworthiness test.
But the big shocker is that El Al's 787 Dreamliners don't have the מגן רקיע or Sky Shield missile defense system installed. While many people say that they stick to El Al for that safety system, apparently it has never made it's way onto El Al's new flagship fleet. For that reason, Prime Minister Netanyahu has yet to fly in a Dreamliner.
The cost of Sky Shield is about a million dollars per plane and it's supposed to be government funded. When El Al announced the 787 purchase it was also said that Sky Shield would be installed, so I was very surprised to learn that didn't happen.
Sky Shield was created after Al Qaeda terrorists tried, but failed, to take down an Arkia 757 in 2002 with a surface to air missile.
Israel airlines are required to have the system installed on their planes, so I don't understand why the 787s don't have it?
El Al previously advertised that they converted nearly their entire widebody fleet from passenger to cargo, so presumably the 777 was not an option for this flight either.
The historic flight will thus be operated by a modest 737-900, as that fleet is outfitted with Sky Shield.
Hopefully El Al will be able to overfly Saudi Arabia with regular commercial flights to Abu Dhabi and Dubai. But they may find it extremely difficult to compete with world class carriers like Abu Dhabi based Etihad and Dubai based Emirates.
Will you fly between Israel and the UAE when regular commercial flights begin?