While I was traveling yesterday to the awesome LA Kosher Food & Wine event, the news broke that A380 production will end in just 2 years.
The airplane debuted less than 12 years ago, which makes the jumbo jet one of the biggest flops in aviation history.

I remember back in the aughts discussing with fellow avgeeks about whether Boeing was right with their 787 direction or if Airbus was right with their A380 direction, back when those planes were in development. In other words, was travel going to get more concentrated in hubs, which would favor the massive A380, or was travel going to offer more point to point flights and more frequent flights, which would favor the smaller and longer range 787.
If it wasn't for Emirates and their massive Dubai hub, the A380 program would have been truly disastrous for Airbus. The plane simply didn't make sense for any other airline to buy in bulk and flying long and thin routes made possible by the 787 like Sao Paulo-Tel Aviv, San Francisco-Chengdu, Houston-Sydney, and Chicago-Auckland is more valuable than dumping a massive airplane on a route like NYC-Tel Aviv. Passengers value the additional flight frequencies more than flying on an A380.
Emirates couldn't negotiate a new engine option for the A380, so they will convert their orders for the plane into A330s and A350s.
I love the A380, there is no experience like it in the sky. But like the 747, the economics of a 4 engine plane no longer add up.
Using miles to fly first class on A380s from airlines Emirates, Etihad, Korean, and Singapore are some of my best experiences on a plane.
One of the nicest first class cabins on the A380 doesn't actually exist outside of Airbus headquarters in Toulouse:
I flew on a Korean Air A380, from Seoul to JFK on my way home from the Maldives in 2013 using Korean miles transferred from Chase: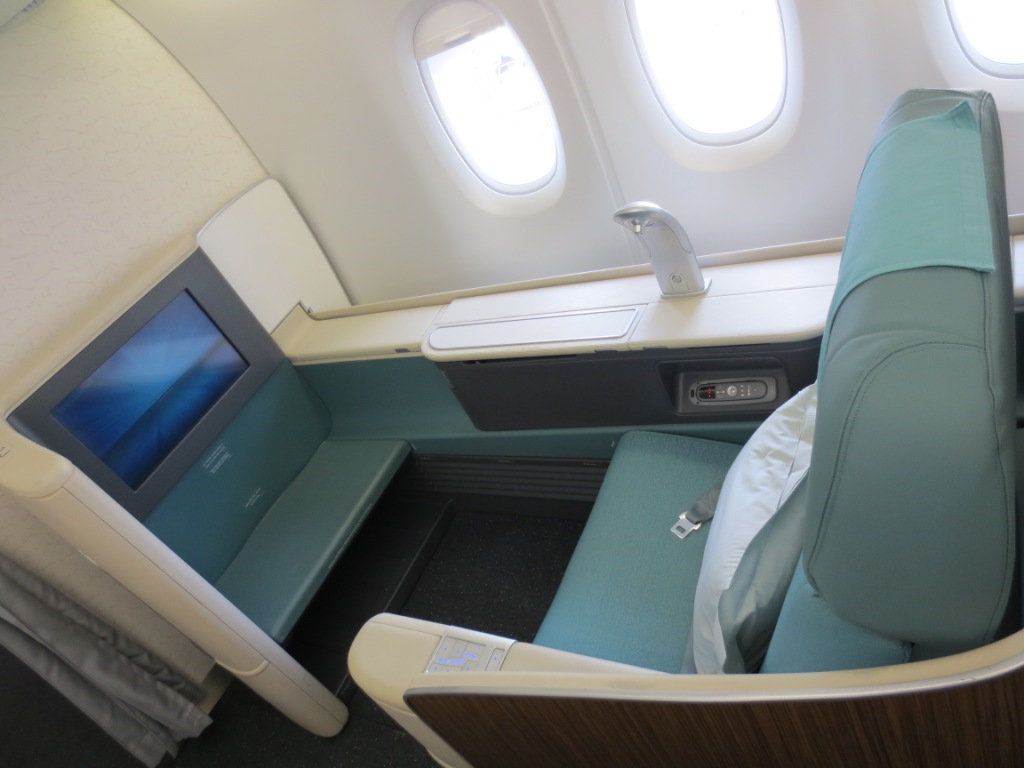 I flew on the Singapore A380 "Couples SQuites" from JFK-Frankfurt on our way to Paris when they first became available for just 53K miles in 2012: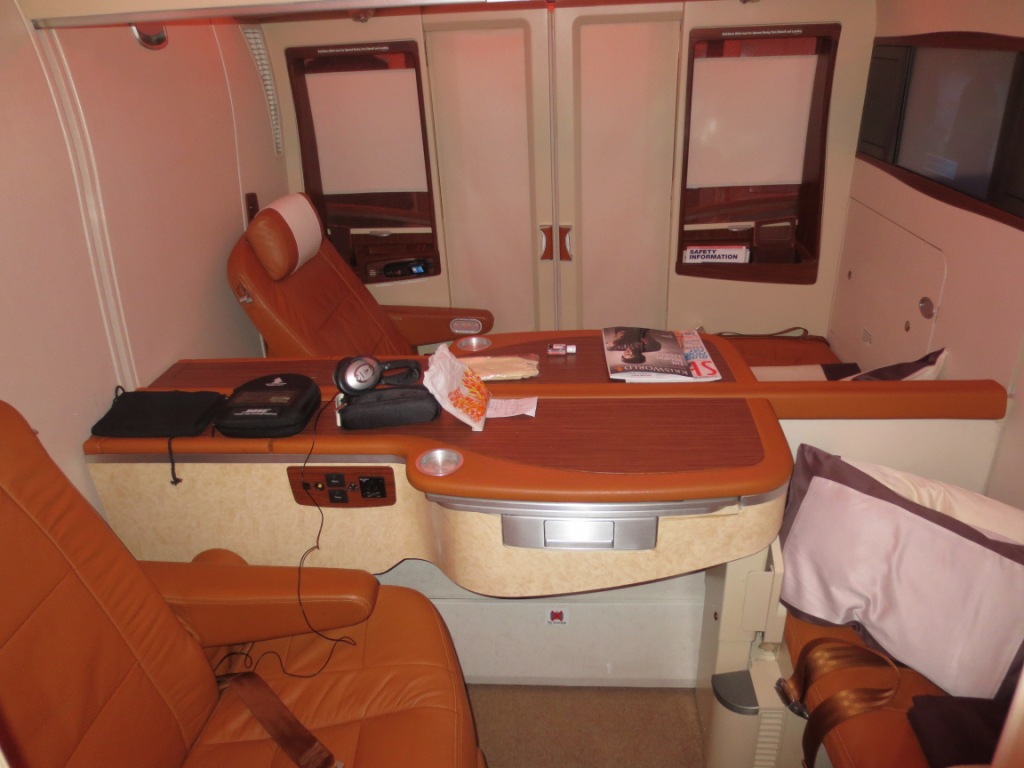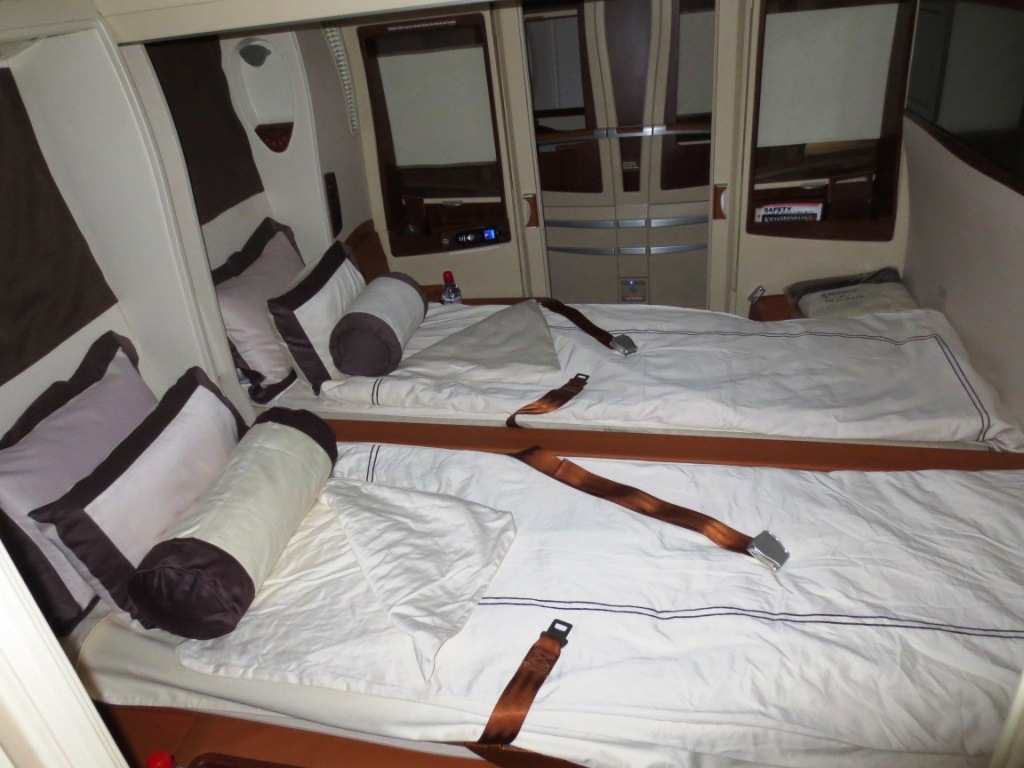 I used AA miles to fly on the Etihad A380 from Abu Dhabi-JFK in 2017 on the way back from the Maldives:
And I flew on the Emirates A380 from Washington DC-Dubai on the way to the Maldives with Alaska miles:
The A380 and 747 will be flown for years to come, but their clocks are now ticking. Which A380s have you flown on?