The Chase Sapphire Reserve's whopping 100,000 point bonus ends this afternoon for online applications.
You can view credit card offers by clicking on the "Credit Card Offers" tab on top of the DansDeals banner to view links for card offers. You can click on the link that says "View all card offers by issuing bank" and scroll down to view all card offers from the bank of your choice.
Here's How To View Credit Card Offers On This Site
You need to spend $4,000 to get the bonus within 3 months, though the card counts the $300 in refunded travel expenses and $100 in refunded Global Entry/Pre-Check fees towards the $4K. If you visit Priority Pass lounges before you get your physical membership card you can get those charges refunded and they will also count towards the $4K. The Newark Art & Lounge used by El Al is located before security and doesn't require a boarding pass. You can stop in there for free kosher food and wine at any time!
When you're done spending $4,000 you'll have between 104K-112K points depending on your spending categories.
If you and your spouse each signup you can quickly have double that. I helped a friend apply and get approved for a Sapphire Preferred, Sapphire Reserve, and an Ink Business Preferred card via 3BM and now he has a quarter million points!
What can you do with the 104K-112K points you'll have after opening a Sapphire Reserve and meeting the spend threshold?
There are endless possibilities, but here are 20 in no particular order.
Point transfers to all airline and hotel partners are at a 1:1 ratio.
1. You can redeem them for $1,100 in cash.
I hope you don't, but the option is available if you just want to take the cash and run.
2. You can redeem 110K points for $1,650 in travel.
The Chase Sapphire Reserve allows you redeem for travel at a value at 1.5 cents per point, a 50% bonus from cards like Chase Freedom. (Or course you can still spend on Freedom to earn 5 points per dollar and then transfer them to Sapphire Reserve to make them worth 1.5 cents each).
You can transfer points from your other cards and from cards belonging to your spouse or additional cardholders to your Sapphire Reserve as well to redeem them for 1.5 cents each.
That includes airfare, hotels, car rentals, or travel activities redeemed via the Chase travel portal.
You can also call to book awards not found on the portal, like to book Southwest flights.
You can save tons of miles this way when redeeming for inexpensive coach flights.
The same United flight that is 49.9K Chase points…
…would cost 170K United miles+$46:
The same Delta flight that is 49.9K Chase points…
…would cost 140K Delta miles+$46:
3. You can transfer points to United to book 11 short-haul one-way awards (10K each) or 8 long-haul domestic one-way awards (12.5K each).
Even last-minute flights are just 10K-12.5K miles. I've redeemed for last-minute flights that would have otherwise cost more than $1,000 for 10K miles, talk about a good use of miles!
4. You can transfer points to Korean to book 4 round-trips to Hawaii (25K miles) on Delta or 5 round-trips to Alaska on Alaska Airlines (20K miles).
There are no fuel surcharges.
JFK-Honolulu nonstop for 25K miles round-trip:
The 25K coach award and 45K first class award within North America applies for any travel within "Mexico, United States (including Hawaii), US Virgin Islands, Canada, and Puerto Rico" Read more about this option here.
5. You can transfer points to Korean to book a first class suite from JFK to Asia or Asia to Tel Aviv for 80K miles:
You can fly in a Kosmo 2.0 walled-in suite on a brand new 747-8 from JFK to Seoul for just 80K miles+$104. If you were paying cash for the flight it would set you back over $10,000, so this is a value greater than 12 cents per mile:
80K miles plus $23 is enough to fly in first class from Seoul to Tel Aviv. Or fly from Asia to Tel Aviv for 35K in coach or 62.5K in business.
6. You can transfer to British Airways for 24 one-way international short-haul awards (4.5K each) or 14 domestic short-haul awards (7.5K each).
You can fly short hauls like London-Milan, Iguazu Falls-Sao Paulo, Johannesburg-Victoria Falls, Hong Kong to Taiwan, Melbourne to Sydney, and between most cities within Europe for 4.5K Avios.
You can fly between New York and places like Bermuda, Boston, Chicago, Cleveland, Detroit, Miami, Orlando, Montreal, Pittsburgh, or Toronto, or between Miami and the Bahamas or Cancun, or between LA and Cabo on OneWorld partner American.for 7.5K Avios.
7. You can transfer to British Airways for 7 one-way domestic first class short-haul awards (15K each).
These used to cost 30K Avios as American coded their domestic first class flights as true first class, costing 4 times the price of coach. Now they have been reclassified as business class which means it only costs twice the price coach.
There are no fuel surcharges.
If you find nonstop MileSAAver award space on AA.com then BA can book it. For example NYC-Miami in business class is 25K AA miles or just 15K BA Avios. Plus BA only charges $5.60 to refund your award versus $150 to refund an AA award.
8. You can transfer to Singapore for 5 one-way flights on United in a lie-flat business class bed between Newark and Los Angeles or San Francisco (20K miles each).
Singapore only charges 20K miles each way for domestic business or first class on United. The same rates apply for United's premium service between Newark and Los Angeles or San Francisco!
There are no fuel surcharges.
9. You can transfer to Singapore for 2 one-way flights in a couples suite between JFK and Frankfurt.
You can fly in Singapore suites class from JFK to Frankfurt for just 57,375 miles one-way with the 15% online booking discount that is applied after selecting a flight.  This is truly an aspirational award and Singapore service is second to none.  You'll even have access to the Virgin Clubhouse in JFK with good kosher meals as well.
Fuel surcharges are about $200.
You can read my trip report on flying Singapore to Paris here.
There are single and double suites available. This is the double: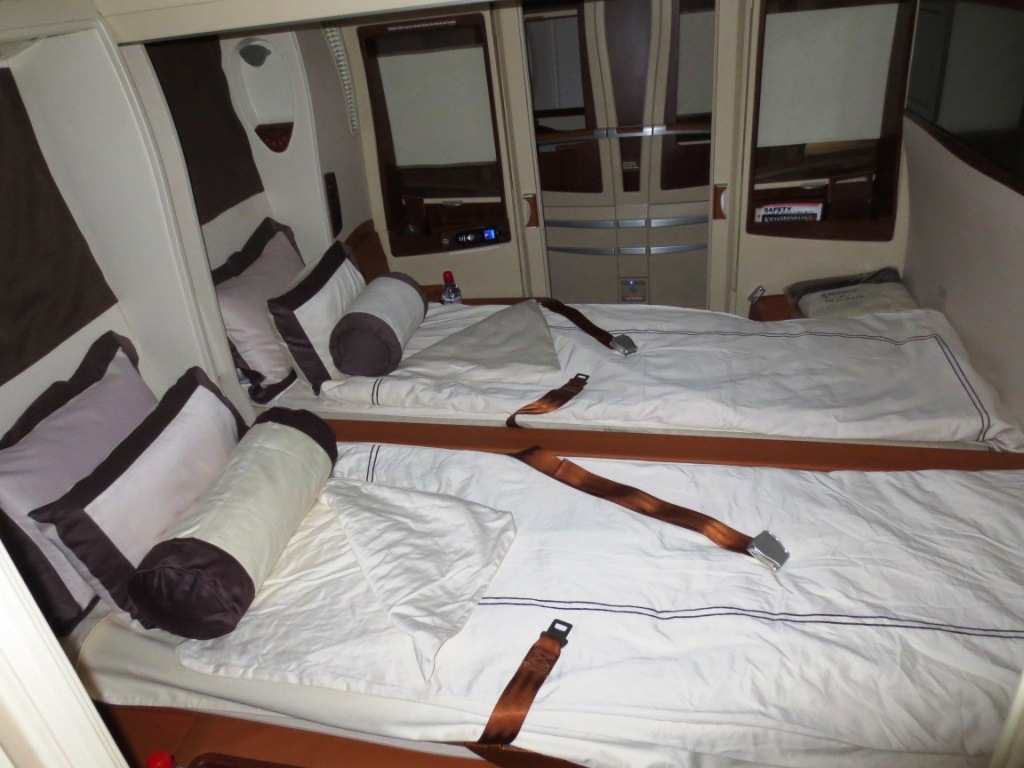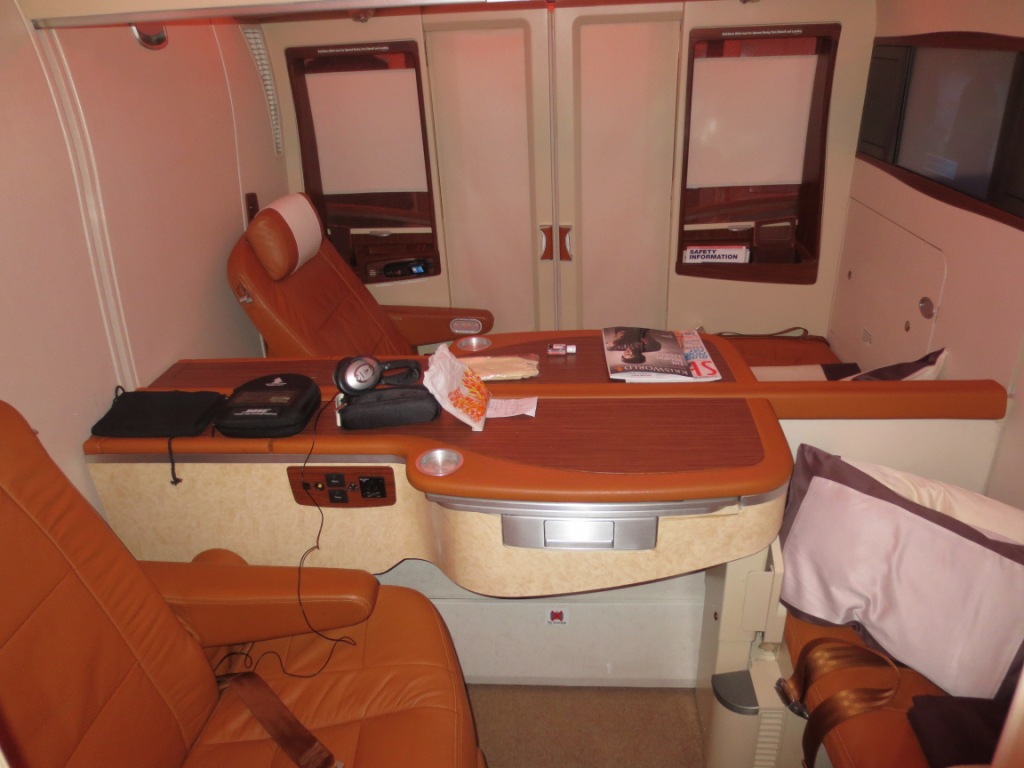 10. You can transfer miles to British Airways for 9 one-way nonstop from the West Coast to any Hawaiian Island.
You can fly from the west coast nonstop to Hawaii on AA or Alaska for just 12.5K Avios each way.
Note that you must call BA to book awards on Alaska.
There are no fuel surcharges.
11. You can transfer to Hyatt for 4-9 nights in resorts like the Park Hyatt Maldives.
The Hyatt award chart is great for high-end hotels.  It caps out at 30K points for real gems like the Park Hyatt Sydney, the Park Hyatt Paris, and the Park Hyatt Zurich that can go for $1,500 per night.  Other hotel chains charge double, triple, or quadruple that amount of points for their high-end properties and they're not nearly as good as the Park Hyatt chain.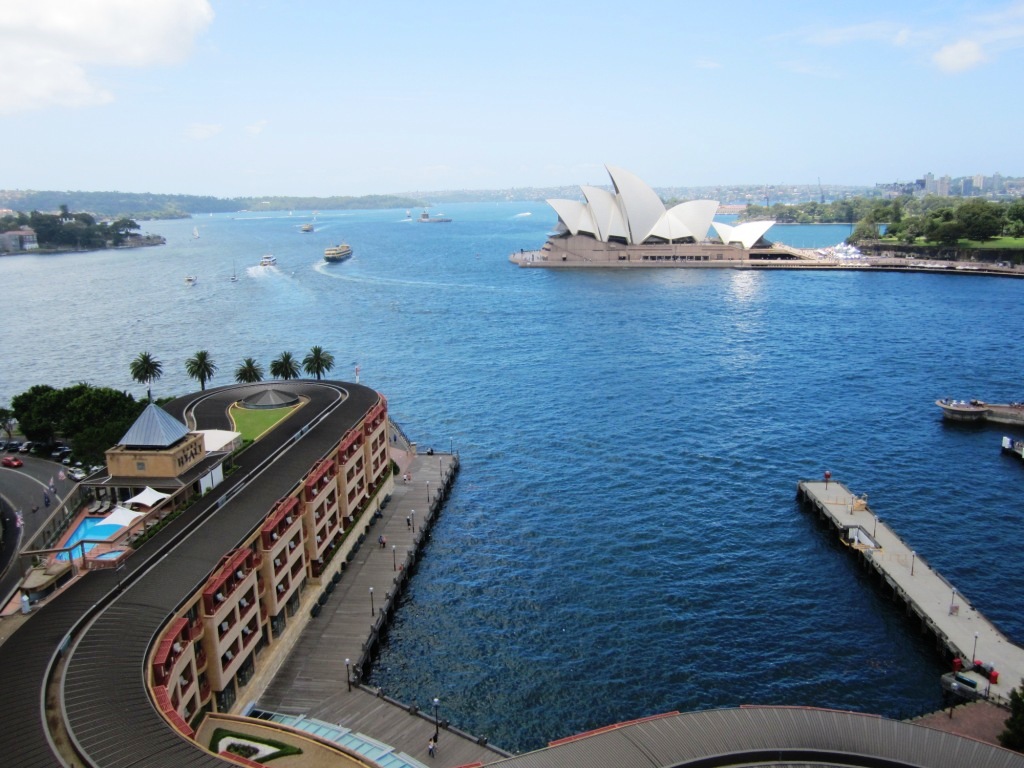 Park Hyatt Sydney
A real sweet spot for Hyatt points are cash and points for category 6 hotels. These include real gems like the Park Hyatt Maldives, Grand Hyatt Kauai, the Andaz Maui, the Confidante Miami Beach, the Hyatt Carmel Highlands, and the Andaz 5th Avenue.
Andaz Maui
The Park Hyatt Maldives can also go for $1,500 per night but it's just 25K points!
You can stretch your points even farther by using just 12,500 points plus $150 per night for a category 6 hotel.  Best of all it's considered a paid stay, so you qualify for promotions and can use suite upgrade certificates.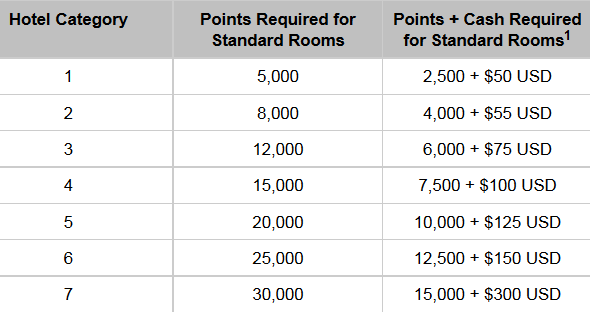 There are also incredible uses for lower categories.
Category 3 hotels include the Hyatt Place Waikiki Beach Honolulu, the Hyatt Place LaGuardia, the Grand Hyatt Sao Paulo, the Hyatt Palm Springs, CA.
You can stay in a category 4 property for just 15K points or 7.5K points+$100 in hotels like the highly rated Andaz Papagayo Resort in Costa Rica, the Hyatt Centric South Beach Miami, the Park Hyatt Toronto, the Hyatt Regency Kowloon, Hong Kong, the Park Hyatt Seoul, or the Hyatt Regency Paris Étoile.
Category 5 hotels include the Andaz West Hollywood in LA, the Hyatt Regency Huntington Beach Resort an hour south of LA, the Park Hyatt Aviara Resort just north of San Diego, the Hyatt Regency Maui, the Hyatt Place NYC, and 2 of my favorite Hyatt hotels, the Park Hyatt Buenos Aires, and the Park Hyatt Melbourne.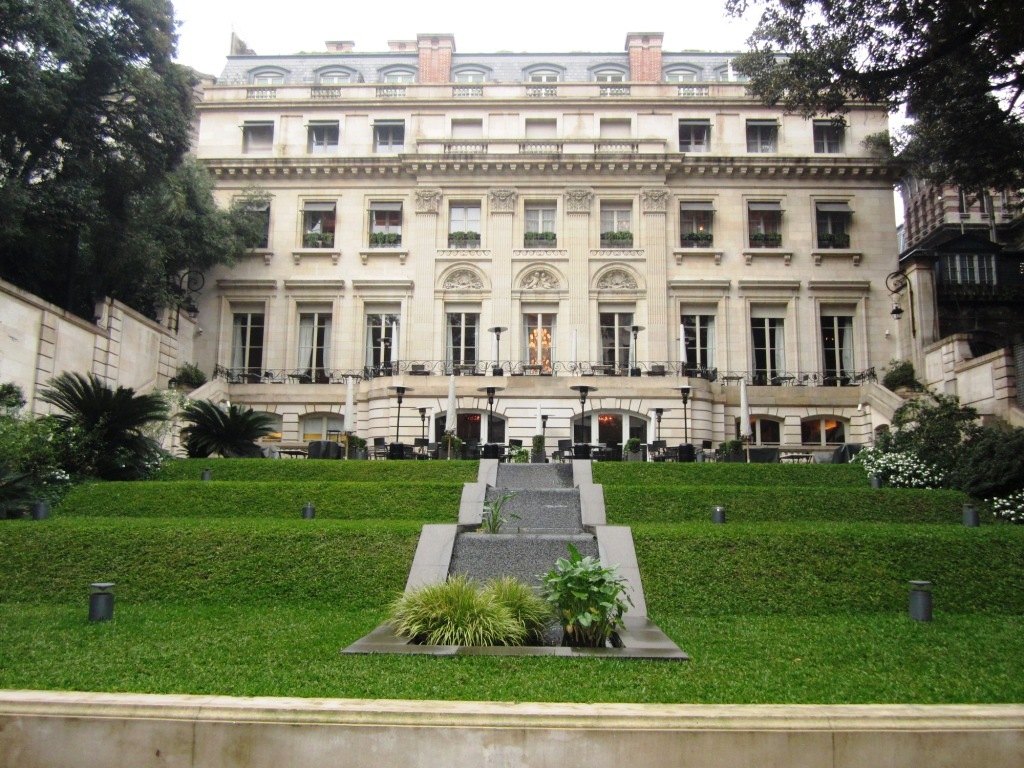 Park Hyatt Buenos Aires
12. You can transfer points for 2 or 3 one-ways from Bangkok to Sydney.
Want to get to the Park Hyatt Sydney and see the opera house from your bed?
When Mimi and I flew around the world in 2010 we started off in Thailand and then flew down under to tour Australia for a few weeks.
It's just 40K miles for a 10 hour flight in Thai first class from Thailand to Australia. You'll even get an hour long massage for free in the Bangkok first class lounge.
There are no fuel surcharges.
13. You can transfer points to Korean to fly round-trip from Australia to New Zealand in an Emirates First Class A380…with a shower spa onboard.
While you're down under, hop from Australia to New Zealand in gilded style on Emirates and brag about taking a shower 39,000 feet in the air.
An A380 first class flight from the US to Dubai would run 210K Korean miles.  There are cheaper ways of doing that with miles from JAL, though you'll need Starpoints to transfer to JAL.
14. Transfer to Hyatt to help earn a Southwest companion pass.
Until 3/31 you can transfer hotel points to Southwest and they will count towards the 110K points needed to earn a companion pass valid for unlimited uses 12/31/18.
While transfers from Chase don't count for companion pass, transfers from Hyatt do.
50K Chase points transfers into 50K Hyatt points. 50K Hyatt points transfers into 30K Southwest points and those points will count towards the 110K requirement.
If you transfer 100K Chase points to Southwest via Hyatt you'll have 60K points towards the 110K requirement.
If you don't have any Starpoints or Marriott points to transfer to Southwest you would need 200K Chase points which would become 120K Southwest points via Hyatt and you would have the companion pass.
Points earned from the Southwest credit cards also count towards the 110K requirement.
15. Transfer to Southwest points.
There are no aspirational awards with Southwest, but you will get a decent value per point towards award travel.
Plus you get 2 free checked bags, free flight changes and flight cancellations. You can even get a point refund if the price of your flight goes down. There are no fuel surcharges.
A flight from Long Beach to Vegas is just 987 points+$5.60 one-way, a value of 2.4 cents per point. And it can be cancelled at any time with no penalty!
16. Transfers points to Singapore and fly round-trip on United between the US48 and Alaska for 25K miles in coach or 40K in business class.
United charges 35K miles to get to stunning Alaska in coach and 60K in business.  Transfer miles to Singapore and they'll book those same flights for just 25K or 40K.
There are no fuel surcharges.
Never thought of going to Alaska?  Read Something Fishy's epic trip report with his trademark stunning pictures and you'll want to start planning a trip.

Photo credit, Something Fishy, Trip Report part 2.
17. Transfer points to Singapore to fly round-trip on United between the US49 and Hawaii for 35K miles in coach or 60K in business class.
United charges 45K miles to get to the paradise also known as Hawaii in coach and 80K in business.  Transfer miles to Singapore and they'll book those same flights for just 35K or 60K.
There are no fuel surcharges.
Need some inspiration for a Hawaii trip? This should keep you busy for a while:
DansMeals: Hawaii For The Kosher Traveler:
–Part 1: General Info And The Island Of Oahu
–Part 2: The Big Island of Hawaii
–Part 3: Maui
–Part 4: Kauai
Trip reports and posts on Hawaii:
-Trip Notes: Maui No Ka 'Oi (2014)
-Trip Notes Kauai: Heaven On Earth (2014)
-The Hawaiian Islands. (2011)
-Traveling To Hawaii…With A 5 Month Old (2011)
-View From The Room (2011)
-Pearl Harbor…70 Years (2011)
-Shaloha! (2011)
-Hawaii Trip Notes: Kauai (2009)
-Hawaii Trip Notes: Oahu (2009)
DDF forum threads:
–Hawaii Master Thread: General Questions And Which Island To Visit?
–Big Island Of Hawaii Master Thread
-Kauai Master Thread
-Lanai, Molokai, and Niihau, Hawaii Master Thread
–Maui Master Thread
-Oahu Master Thread
-Links to trip reports from other DDF members.
-Something Fishy's Maui trip report.
18. Transfer points to Singapore and fly one-way on United between the US and Israel for 37.5K miles in coach or 57.5K in business class.
Singapore charges fuel surcharges on most airlines, but not on United.
While you may be better off redeeming points for a round-trip, one-way tickets are notoriously expensive and can be a great use of a mileage redemption.
Note that if you want to travel on other airlines you may do better transferring to United, where fuel surcharges are never collected.
You'll need to call Singapore to book.
19. Transfer points to Air France/KLM Flying Blue to book travel to Israel for 12.5K-18,750 miles each way.
Air France and KLM have monthly promo awards where you can book travel to/from the US and Europe, Israel, or Russia for just 12.5K or 18,750 miles each way in coach or 46,875 miles in business class.
You can view this month's promo awards here.
Fuel surcharges can add $90 in coach or $220 in business.
20. Transfer to United for the excursionist perk.
Sure you can use 85K miles to fly from Tel Aviv to NYC.
But why not make life more interesting and fly to NYC and Alaska for the same amount of miles thanks to the excursionist perk.
21. Transfer to British Airways and fly from JFK to Vancouver in Cathay Pacific business class for 37.5K Avios or first class for 50K Avios.
Cathay Pacific has the most comfortable seat, bed, and first class Pajamas in the sky.
You can fly in business class nonstop from JFK to Vancouver for 37.5K Avios in business class or 50K Avios in first class each way.
I've flown this route in 2011 and 2016 and it's by the far the best flight within North America. Vancouver is also a fantastic city with amazing sights and great kosher food. I keep finding myself wanting to return and I'll do just that for Pesach this year where I'll talk more about some great redemption options.
22. Bid on United exclusive experiences.
United auctions off some incredible experience with their miles.
Until I tossed the first pitch before game 7 of last year's World Series I thought that my coolest use of miles when redeeming 25K United miles to steal 2nd base in middle of the 7th inning.
Another reader then bought their son a Bar Mitzvah present that he'll never forget with their United miles.
Have you used United miles to bid on experiences yet?
Points can also be transferred to Virgin Atlantic, Marriott, Ritz Carlton, and IHG.
What is your favorite use of Chase Ultimate Rewards points? Hit the comments!