Disclaimer: The health of DansDeals readers is this website's paramount concern. For your sake and the sake of those around you, the best way for society to make it through COVID-19 with the lowest mortality rate is by staying at home. That being said, some people still need to travel home, others need to travel for essential or emergency purposes, and people can try to book for after they think COVID-19 will no longer be a threat. Remember to travel responsibly and take precautions as suggested by your local authorities to avoid spreading the virus.
Singapore Airlines flies the longest commercial flight in the world from Newark to Singapore. The 9,534 mile flight takes a whopping 18.5 hours to fly!
Singapore typically blocks long-haul business/first class redemptions from partner airlines, but they have released the block for this flight. There is now excellent business class saver award space on the flight, all the way from September through the end of scheduling in 2021.
Note that Singapore is not accepting foreigners/non-residents currently due to COVID-19, but you can book this for after you think those restrictions will end.
The last time Singapore released wide open partner award space on this route was in 2012!
The flight is operated on an A350-900ULR with 67 business class seats and 94 premium economy seats. There is no economy or first class offered on the plane.
Singapore charges 99K miles one-way for this flight, but you can do better with other airlines. For example:
Air Canada Aeroplan: 77.5K miles one-way
ANA: 136K miles round-trip:
Note that United's system is programmed to block Singapore long-haul business/first class award space and won't display this award space online. I tried calling to book and the agent could not see the award space, though you may have luck with HUCA or asking the agent to long sell or manual sell the flight to find the award space. However United charges 90K miles each way for this flight, so there are better booking options available.
I was also unable to find this award space via Lifemiles. Post if you find other good booking options!
In 2013 I redeemed 60K United miles to fly business class from Cleveland-Newark-Singapore-Maldives. Back then the flight was operated by an A340-500 with 100 business class seats. There were no other classes of service on the flight back then. It was an excellent way to get to the Maldives.
What did I think of the 19 hour flight?
You can read the trip report here, but in short, I loved it.
Business class seat from Newark-Singapore, February 2013: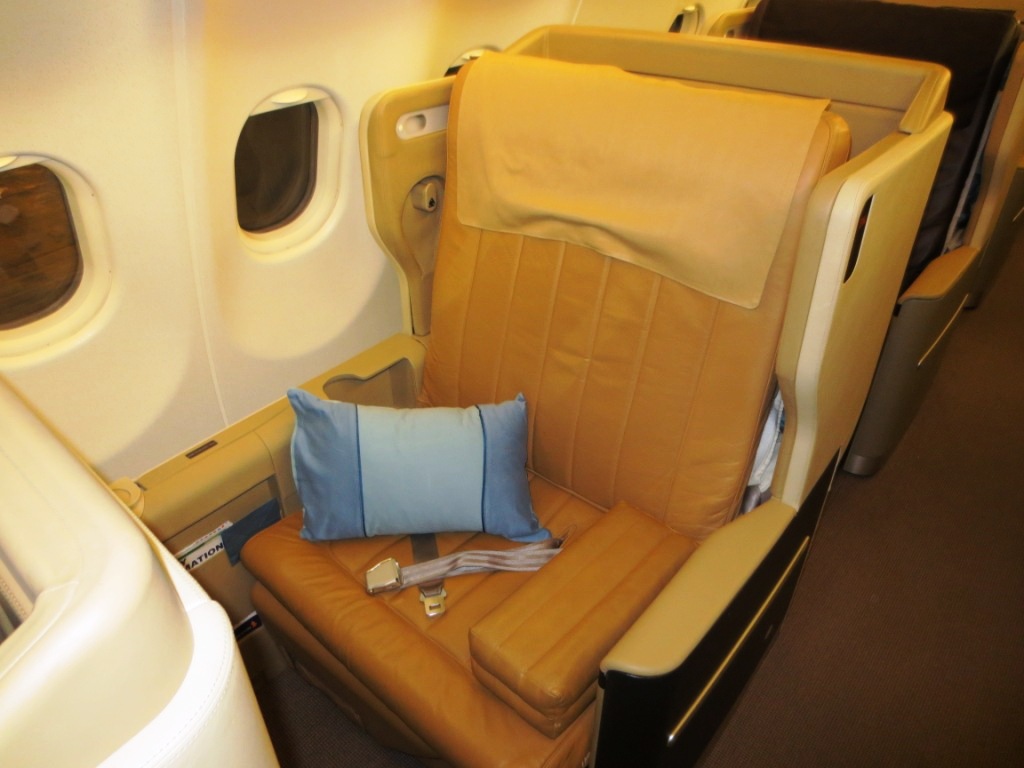 The problem with flights to Europe in premium cabins is that there's not enough time to enjoy a meal and still get a good night's sleep.
On this flight there was plenty of time for me to eat, drink some wine and scotch, surf the web, watch Argo, get a full night's sleep, eat again, watch Lincoln, and then land in Singapore.
In fact Singapore served 3 separate kosher meals on the flight. The plane was split into 3 sections and I was one of the only passengers in my section, giving the flight an almost private jet feel.
Business class seat from Newark-Singapore, February 2013: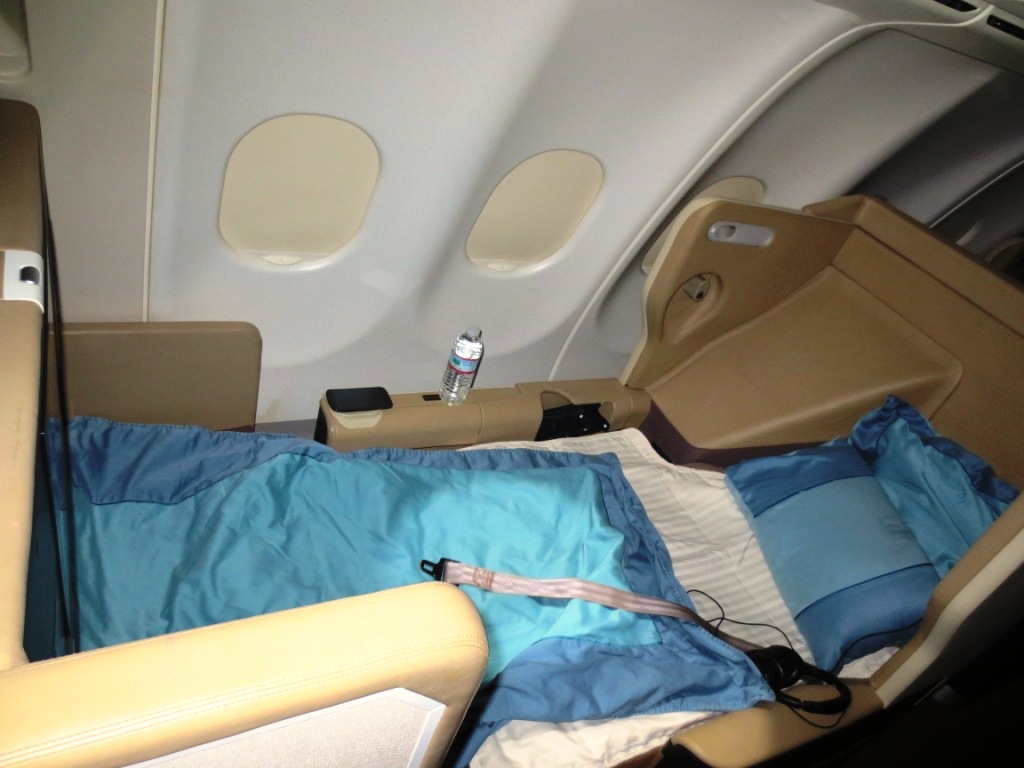 I emailed Singapore if they have kosher wine on the flight and they even catered kosher wine for me!
I've flown Singapore in economy, business, and suites class and the service has always been impeccable. The flight attendants seem to know exactly when to bring you another glass of seltzer and when to leave you alone. It's my favorite airline to fly in any class of service.
I had ordered delicious Sesame Chicken from New Kosher Special with free delivery to Newark Airport and the flight attendants were happy to store it for me in a fridge and warm it up double-wrapped (BYOK).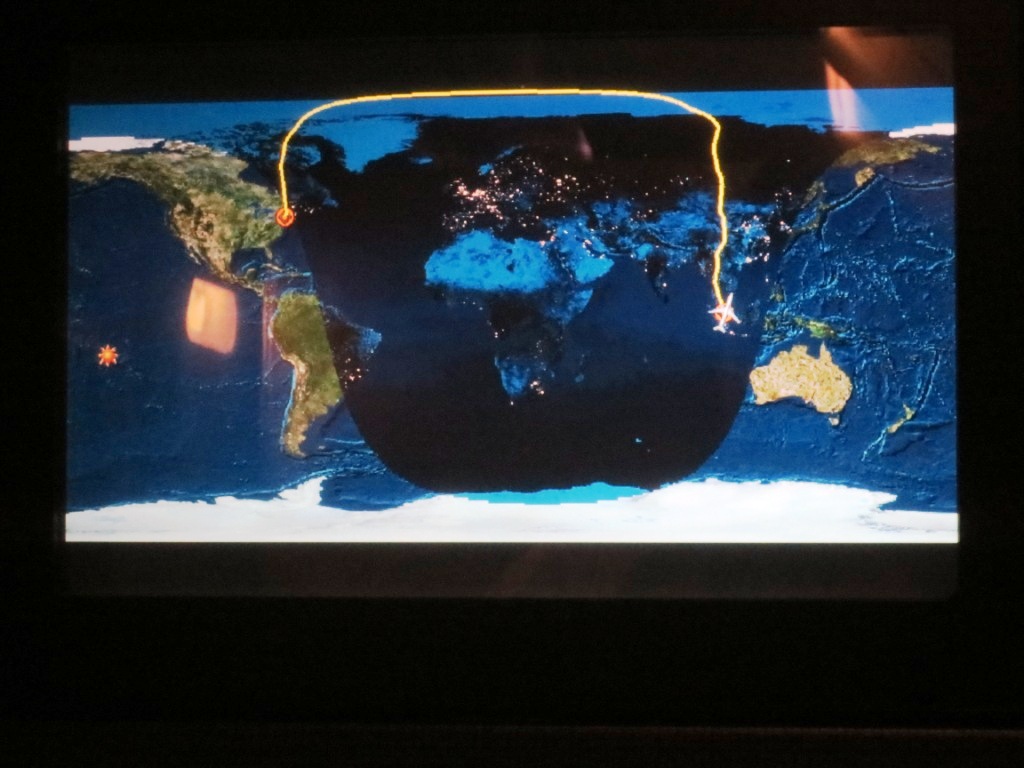 The sign of a great flight is when you're sad to have it end. And even after a 19 hour flight, I was sad to have to deplane. Though I sure enjoyed the showers in the Singapore lounge.
Will you book an award on the longest flight in the world?
HT: Leon F and Davidthebest, via Gary