Update: United has now published the full extent of this sale along with the sale rules. See this post for all of the details!
---
United is having an excellent award sale to Australia, though I haven't yet seen the published details for it. It's unclear if this is a Cyber Monday sale or how long it will last.
United no longer charges any award redeposit cancellation fees, so you'll get your miles and taxes back if you cancel anytime before departure.
From my United Global Services account with a Chase United Club Infinite Card, pricing is just 20K miles each way when you book a round-trip, instead of the normal saver rate of 40K miles each way.
My friend with Gold status and a Chase United Club Infinite Card has the same 20K pricing.
It appears that 20K is the pricing for most elite members that also have a United card.
I found 20K pricing between many North American cities and Brisbane, Melbourne, or Sydney. Travel is valid on United only.
My wife doesn't have any status, but she has a United Quest Card. From her account the pricing is 24K miles each way when booking a round-trip, which is likely the case for anyone with a United card without status.
24K also appears to be the rate for anyone with status but without a United card.
That's an incredible value compared to paid flights:
From an account without status or a United card, the pricing is 40K miles each way.
If you only book one-way flights, the pricing from Australia back to North America was 28K miles from my account and 32K miles from my wife's account, so booking round-trip, open jaw (NYC-Melbourne, Sydney-NYC, or double open jaw (NYC-Melbourne, Sydney-LA) will be cheapest if you're originating from North America. If you're originating in Australia, you'll want to book as 2 one-ways.
Valid dates appear to be from roughly 1/27/23 through 3/21/23.
What status and/or United cards do you have and what pricing do you see when you're logged into your account?
Do you see any award sales to other destinations?
Sydney opera house:
Sydney Harbour Bridge:
Kangaroo at Angelsea Golf Club on the Great Ocean Road:
Great Ocean Road, outside Melbourne: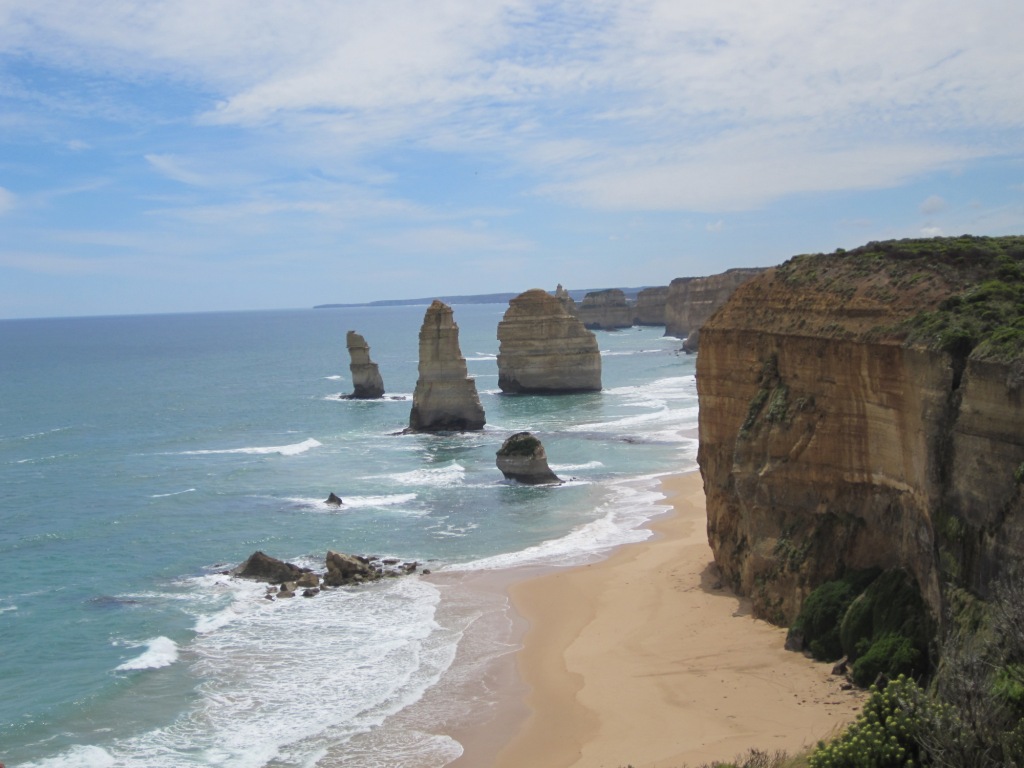 Wineglass Bay, Tasmania:
Whitsunday Islands:
Back in 2010-2011 Mimi and I flew around the world on the now defunct American OneWorld first class round-the-world award for 230K miles. In Australia we used the award to stop off in Melbourne, Sydney, Tasmania, and the Whitsunday Islands. Truly an awesome country!
3-5 days in Sydney would give you enough time to experience the phenomenal Park Hyatt, climb the Harbour bridge, check out the Opera House, pet some Koalas and Kangaroos, and have a day in the Blue Mountains.
4-6 days in Melbourne would allow for a road trip of the sublime Great Ocean Road and the breathtaking Grampians before going to to Melbourne for Shabbos 

at the excellent Park Hyatt which is around the corner from a great Chabad House. A flight from Sydney to Melbourne is just 6K BA Avios with no fuel surcharges.

2-4 days in Hamilton Island or Cairns would give you time to snorkel or dive the Great Barrier Reef. If you're going to Hamilton Island you'll also be able to check out famous Whitehaven Beach and the Whitsunday Islands. A flight from Sydney to Hamilton Island is 9K BA Avios with no fuel surcharges. Sydney to Cairns is 11K Avios.
We spent 4 nights covering the entire beautiful island of Tasmania without realizing just how much driving that would entail. Doing over a week would have been ideal.  A flight from Sydney to Tasmania is 6K BA Avios with no fuel surcharges.
We didn't make it to more remote places like Uluru, Kangaroo Island, Perth, or the Australian Outback, but perhaps on a future trip? Then again 11K BA Avios can also get you from Sydney to New Zealand. That's been on my bucket list for a very long time…
Will you book travel to Australia with this sale?