Continued from:
Round-The-World Trip Notes, Part 1: Khao Lak, Thailand.
Round-The-World Trip Notes, Part 2: Chiang Mai, Thailand.
Here are some more trip notes from the round-the-world trip my wife and I took for a month between December 2010 and January 2011. Australia had long been on my bucket list, so it was really exciting to finally make it down under!  I hope these notes will prove useful for somebody.  You can read more of my trip reports by clicking on the trip notes tab.
This trip was made possible by AA's unique OneWorld award chart where we flew around the world in first class for the cost of opening up a few credit cards.  With myriad of rules it's not designed for beginners though.
I helped prepare for the trip down under with info from the Australia Master thread on the DansDeals Forums,
-Fodor's Australia
-Lonely Planet Australia
-Lonely Planet Discover Australia (More of a "cliffs notes" guide than a comprehensive guide, but has great itinerary suggestions)
-Garmin Nuvi GPS Maps for Australia
-There's tons of kosher food is Australian supermarkets, but very little of it is labeled!  An invaluable resource is the Kashrut Authority of Australia's website which lists all of the food that is kosher, and says whether it needs a kosher label on it or not.  For example there's lots of great cereals that are kosher in Australia that are not back home, and vice versa as well, so be sure to come prepared.-
-I picked up a prepaid wireless modem from Telstra in Melbourne for under $80 that was great. The data that came included with it lasted for the entire trip. I used Google Voice to make free phone calls to the US from my laptop through the Telstra modem.
-I also had a world phone with a world sim card from OneSimCard that gave me free incoming calls and relatively cheap outgoing calls worldwide if anyone really needed to reach me.
12/27/10: Hong Kong-Melbourne:
We took the free shuttle from the Marriott SkyCity to the Hong Kong Airport.
Out of habit I stocked up on drinks from the Qantas First lounge in Hong Kong which were promptly confiscated upon boarding the flight by secondary security. Apparently no drinks are allowed on the plane at all, even if purchased post-security. Good thing that we were in First where my cup was rarely empty 🙂
We sat in seats 3EF on Qantas First in 747. The seats are not nearly as private or comfortable as on Cathay Pacific, but if you're traveling with a companion you can hold a conversation with each other. The plane itself is looking dated, with the carpeting showing its age.
The flight attendants in Qantas First though were extremely personable, and I preferred them greatly to the Cathay attendants.
The Qantas kosher meals on the other hand out of Hong Kong are sourced from Bangkok and were dreadful. No idea why they don't use Hermolis out of Hong Kong as Cathay does.
We had been warned about the strictness of Australian customs agents with regards to food beforehand and I came prepared. I emailed them about what I could and couldn't bring and learned that La Briute meals were OK as they have an extended shelf life, are vacuum sealed, are made in the US, and do not require refrigeration. The meals aren't gourmet, but the Cheese Ravioli and the Spaghetti and Meatballs meals are edible and it's always nice to have a piping hot meal in a pinch. We declared that we had them and had no issues.
We made our way to Avis to rent a car and for my first real challenge-driving on the left side of the street. It took some time, but eventually I got used to it. It is scary at first though, and you just have to keep telling yourself to stay left. Everything is backwards, so you sit on what is the passenger seat in the US, on the highway the traffic directions are the opposite of how they would be in the US and exits are on the left while the passing lanes are on the right. I can't even count the number of times I tried entering the car from the wrong side or hit the windshield wipers when trying to use the turn signal as those are the opposite sides as well! After 2 days of driving though I got used to it.
Driving in downtown Melbourne is even more complicated though with its streetcars and making right turns from the leftmost lane, and is not for the feint of heart.
12/27: Melbourne:
We stayed the first night in the Park Hyatt Melbourne and we instantly fell in love with the hotel. Incredibly it's just a category 4 hotel, so it costs just 15,000 Hyatt points a night (Sapphire preferred or Ink Bold points transfer to Hyatt 1:1), or you can use the Anniversary or signup nights from the Hyatt credit card. Super-friendly staff, prime location downtown, and a beautiful hotel. There is a Park Club with free food and drinks for diamond members. They upgraded us to a massive suite, which was awesome. There is an enormous swimming pool, the largest I've ever seen in a downtown hotel, and there were great exercise facilities as well.
They were also more than happy to order us complimentary kosher breakfasts, which were very good.
Itinerary outline:
Melbourne itself though didn't interest me too much, so we used it as a base. There are limited attractions of interest for tourists aside from museums and coffee shops. Therefore my plan was this:
-Monday: Arrive late and crash at the Park Hyatt Melbourne.
-Tuesday: Buy food for the road, and start driving the Great Ocean Road until Apollo Bay.
-Wednesday: Drive more of the Great Ocean Road and then head north to Halls Gap in the Grampians National Park.
-Thursday: Return to Melbourne, stay at the Park Hyatt Melbourne.
-Friday-Sunday: Park Hyatt Melbourne and then fly to Tasmania on Sunday.
12/28: The Great Ocean Road:
As usual, my plans tend to be overly aggressive. We went to the jewish community in Melbourne to pick up food. By the time we were ready to go it was already mid-afternoon. Ideally we should have left in the morning.
The Great Ocean Road is magnificent. The only thing I can personally compare it to is the Road to Hana on Maui. There are many differences though. The Great Ocean Road is significantly longer. The Great Ocean Road measures 168 miles from Geelong to Warrnambool. The Road to Hana from Kahului to Hana is 47 miles. The Road to Hana is more about waterfalls, hiking, and vistas overlooking the ocean, while the Great Ocean Road is much closer to the ocean for a many portions of the trip. The Great Ocean Road simply can't be done as a day trip, while the Road to Hana can be if you get started early enough in the morning.  The purpose of both of these drives is the drive itself, not the destination.  Both roads have a loop to go back a different way, the Road to Hana has an incredible loop to return with and there are multiple loop options when you done with the Great Ocean Road.  Driving either of these 2 routes can be hair-raising at times, but personally I loved them both and was ecstatic that I had a convertible to do them both.
Our guidebook mentioned that there was a good chance of seeing kangaroos hopping about at the Angelsea Golf Club, and indeed we saw out first kangaroos when we stopped off there. Angelsea was a cute little town on the Ocean where you can rent a paddle boat and have some fun in the water.
We pulled off the Great Ocean Road to check out Erskine Falls. The best part of Erskine Falls was the basil that gave the most wonderful aroma to the forest it is located in. This place truly smelled heavenly! We hiked down to the falls and then continued on the Great Ocean Road. We made it to Apollo Bay before nightfall, where we stayed at Haley Reef Views ($150), a cute bed and breakfast for the night.  We went in peak season, but during the off-season it's probably much less.
12/29: The Grampians National Park:
Checkout was 10am and we were back on the Great Ocean Road where we hit up more fantastic sites and some other short hikes along the Great Ocean Road.  Finally we headed north towards the Grampians National Park.  The Grampians are just stunning.  The views are simply not accurately caught in the pictures below, they're truly a site you need to see with your own 2 eyes to appreciate.  There are countless amazing hikes in the Grampians, each with a big payoff at the end in the form of breathtaking views and sites.
Deciding to save some dough and rough it for a night we turned in at a hostel fo the night! I found positive reviews for Brambuk Backpackers in Halls Gap which is in the heart of the Grampians, and rented a private room with a private bathroom for $60. No frills at all, but it was clean and cheap!
There's no denying it, the Melbourne/Great Ocean Road/Grampians National Park loop we made was utterly exhausting. 472 miles of driving in 48 hours, much of it on difficult roads. Ideally I feel that it should have been done in 4 days instead of 2, but it just wasn't possible for us. Either way it was still absolutely amazing.
12/30-01/02: Melbourne:
We arrived back in Melbourne on Thursday afternoon and went straight to Daneli's for a fresh cooked meal. The burger and fries there were good and reasonably priced.
-Nogga, a dairy restaurant, had mediocre food at sky-high prices.
-Kimberly's, the upscale meat restaurant, was shockingly overpriced ($35 for a small chinese meal?!?) for mediocre food with the atmosphere of an old-age home.
-Glicks Bagels are so overrated it's hard to believe. Poor bagels, lousy baked goods, a milkshake consisted of just plain milk, the only thing that was good here was their Challah, which actually was really good.
-Haymisha Bakery had delicious baked goods and awesome muffins, cookies, and other goodies.
-Lichtensteins Bakery sold us stale baked goods that were breathtakingly expensive.
-Shemesh Pizza was very good with great pizza and fries.
For Shabbos we davened at the East Melbourne Synagogue, where Rabbi Dovid Gutnick does an amazing job. We had Friday night dinner with the Gutnicks and ate lunch in the shul as well.  The synagogue dates back over 150 years and looks like it belongs in Italy instead of Australia, definitely a sight to see.  We met other interesting traveling couples in the shul as well and had a great time over the relaxing shabbos.
The Park Hyatt has no easy way to get from the higher floors to the lobby without using the elevator so we requested to move down to the lobby floor on Friday. There are no suites on the lobby floor, but the ever-accommodating staff got us an executive room on the lobby floor that had a walk-out porch.
On Friday we checked out the Queen Victoria Market where we got some tourist stuff at prices that were wayyyyy higher than what we were used to paying in Thailand. We got to walk around downtown on Shabbos and do some exploring. Finally it was time to pack up and move onto Tasmania!

Hotel costs for this leg: 4 nights in a Hyatt category 4 hotel=60,000 Hyatt points, plus $210 for 2 nights on the Great Ocean Road and in Halls Gap.
Pictures (Click to enlarge):
Qantas 747 First Class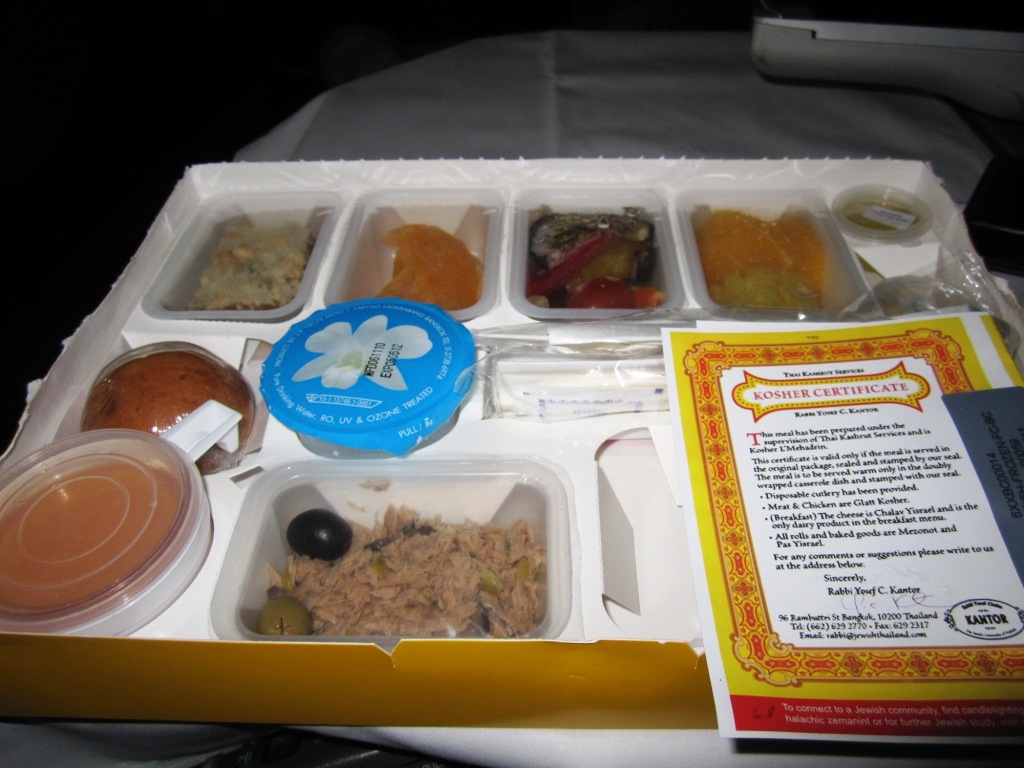 Qantas HKG-MEL First Class Kosher Meal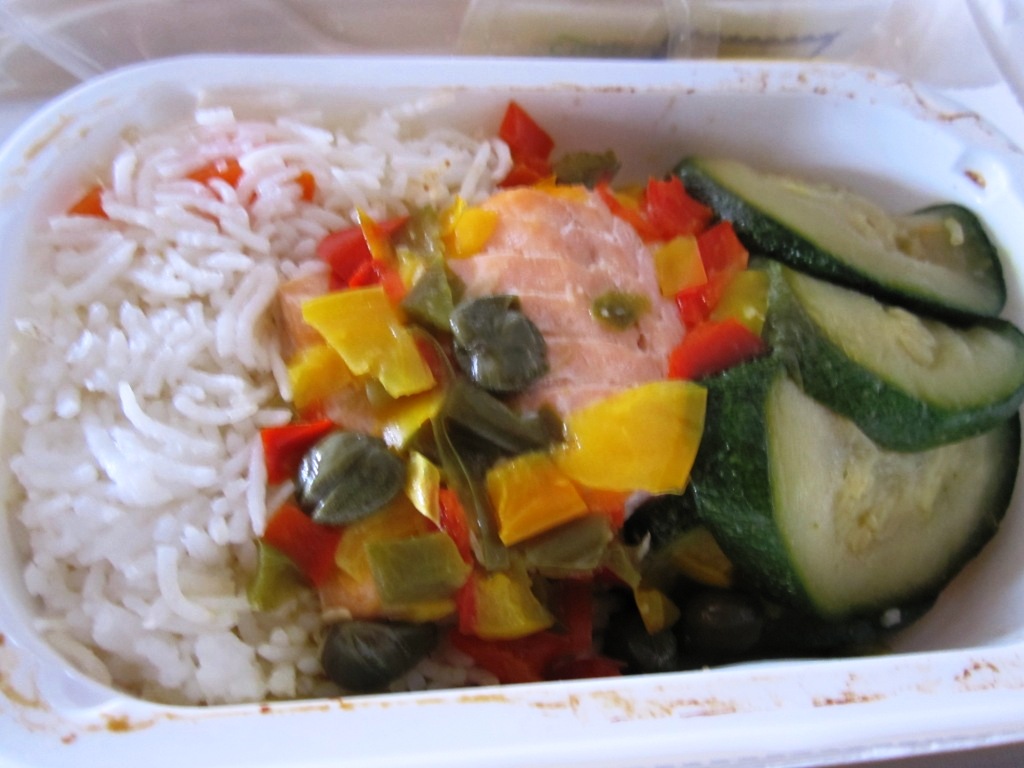 Qantas HKG-MEL First Class Kosher Meal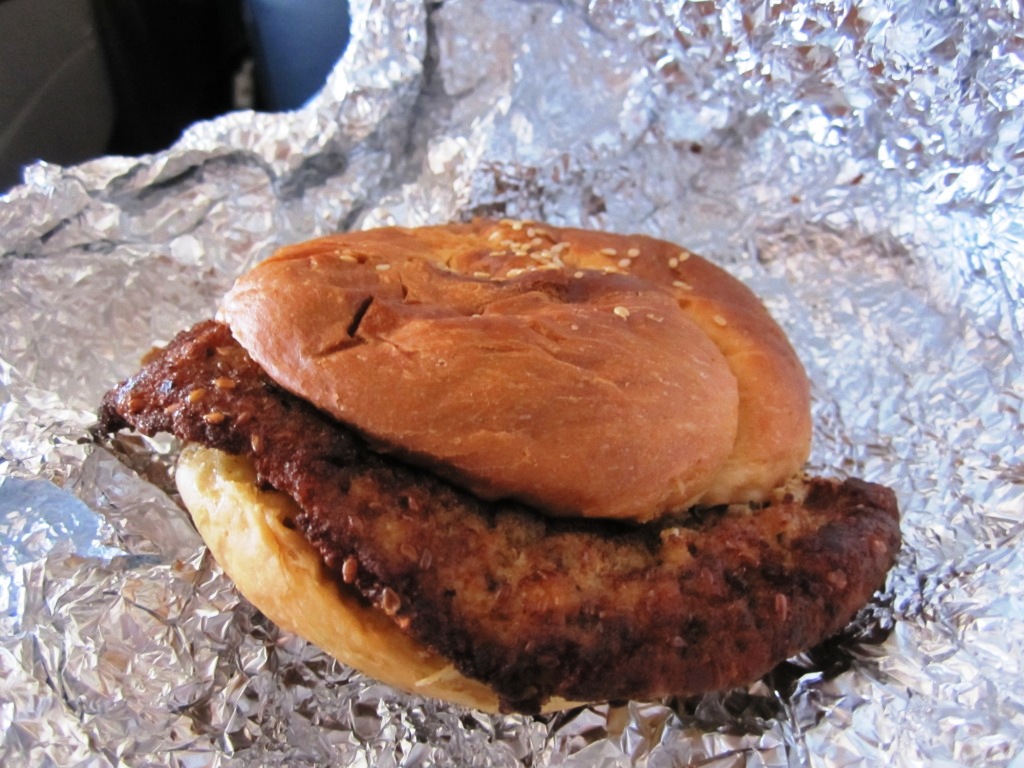 Qantas gladly heated up my double-wrapped Shnitzel sandwich from Chiang Mai.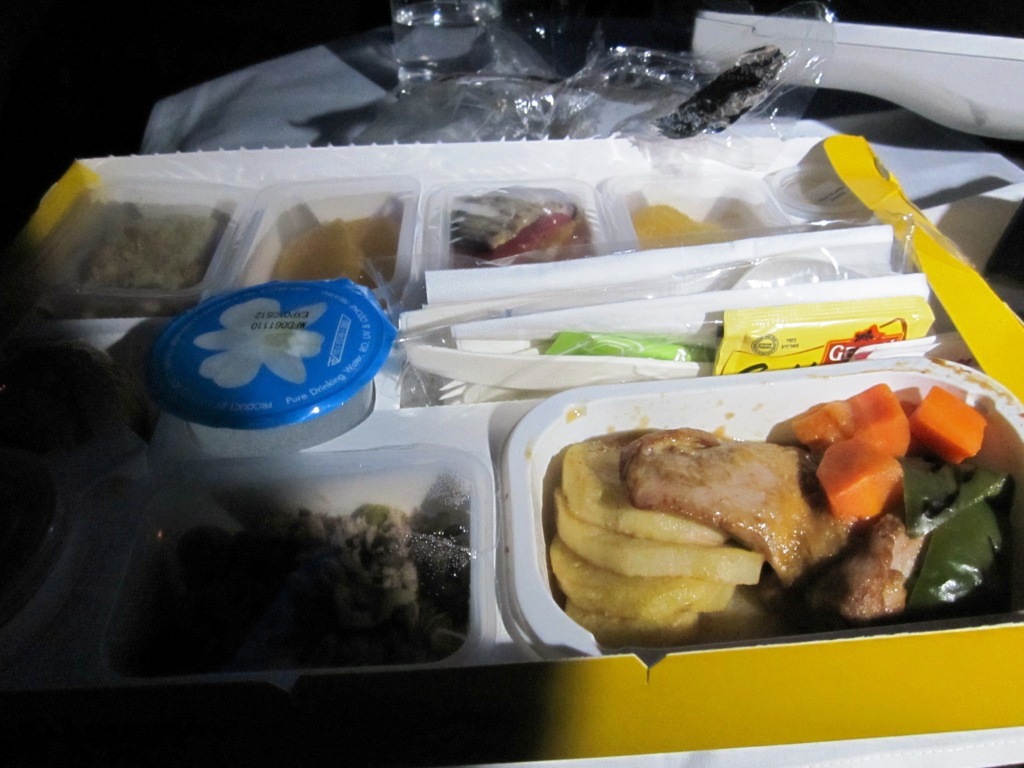 Qantas HKG-MEL First Class Kosher Meal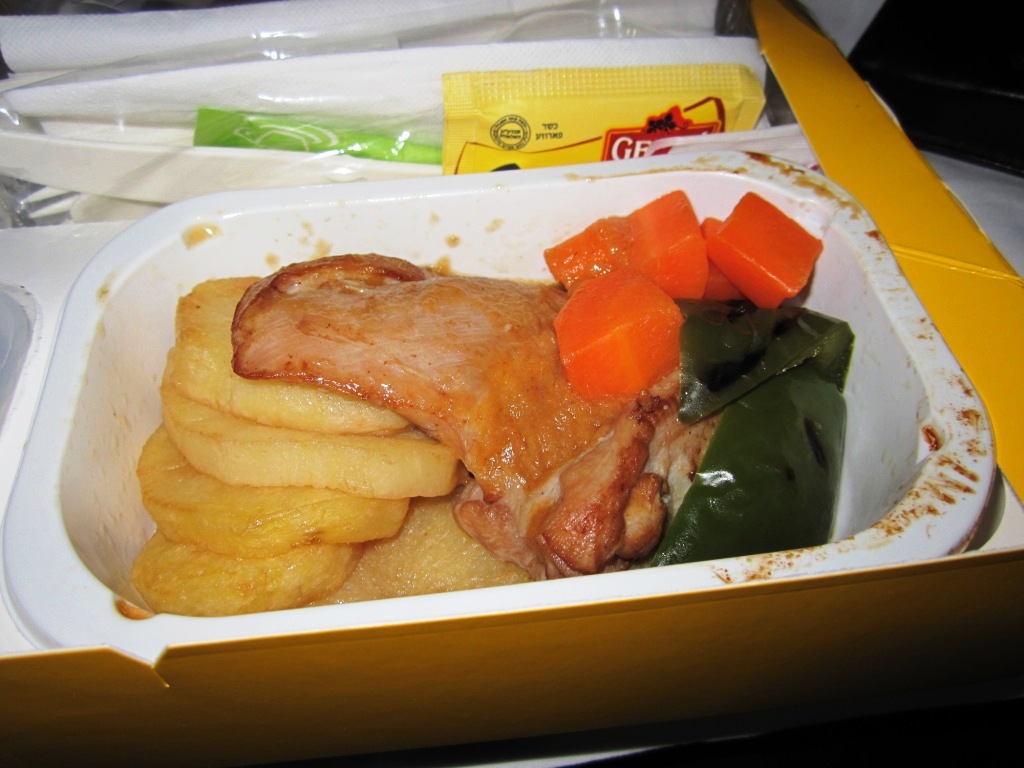 Qantas HKG-MEL First Class Kosher Meal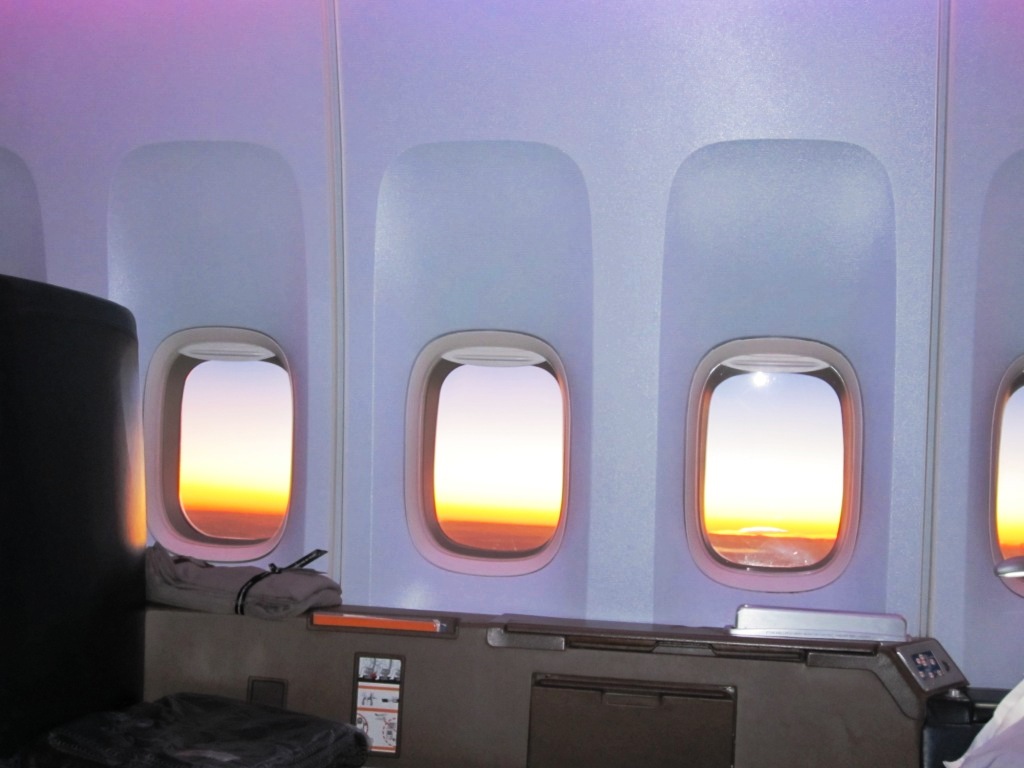 Sunset from Hong Kong-Melbourne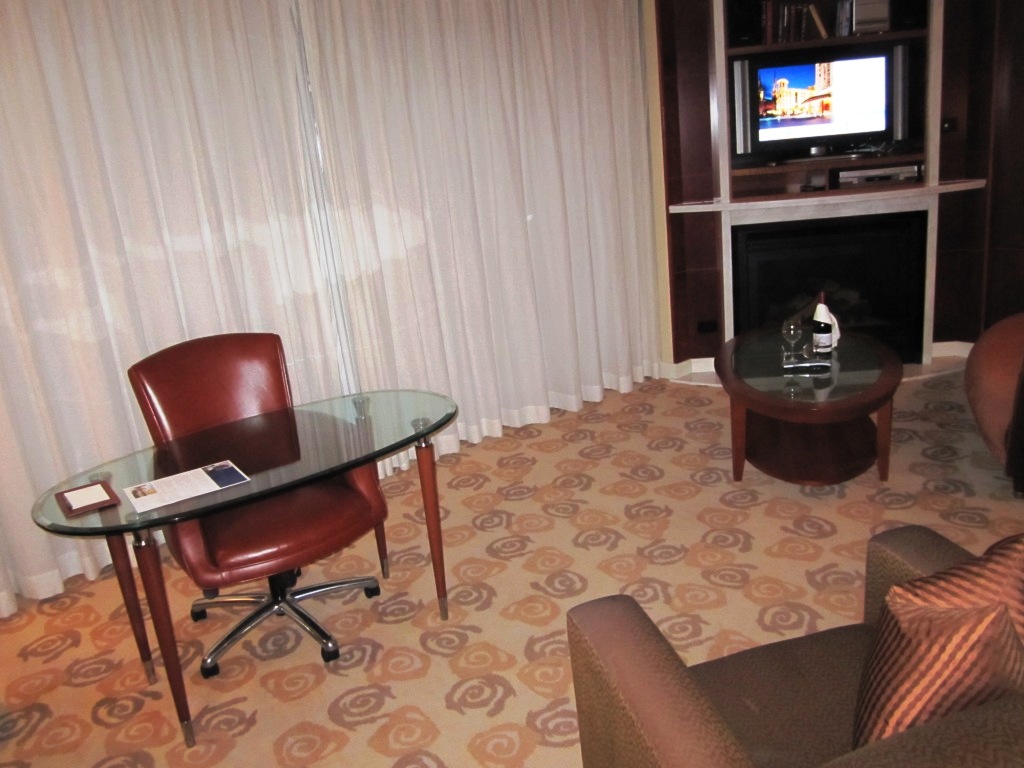 Park Hyatt Melbourne Suite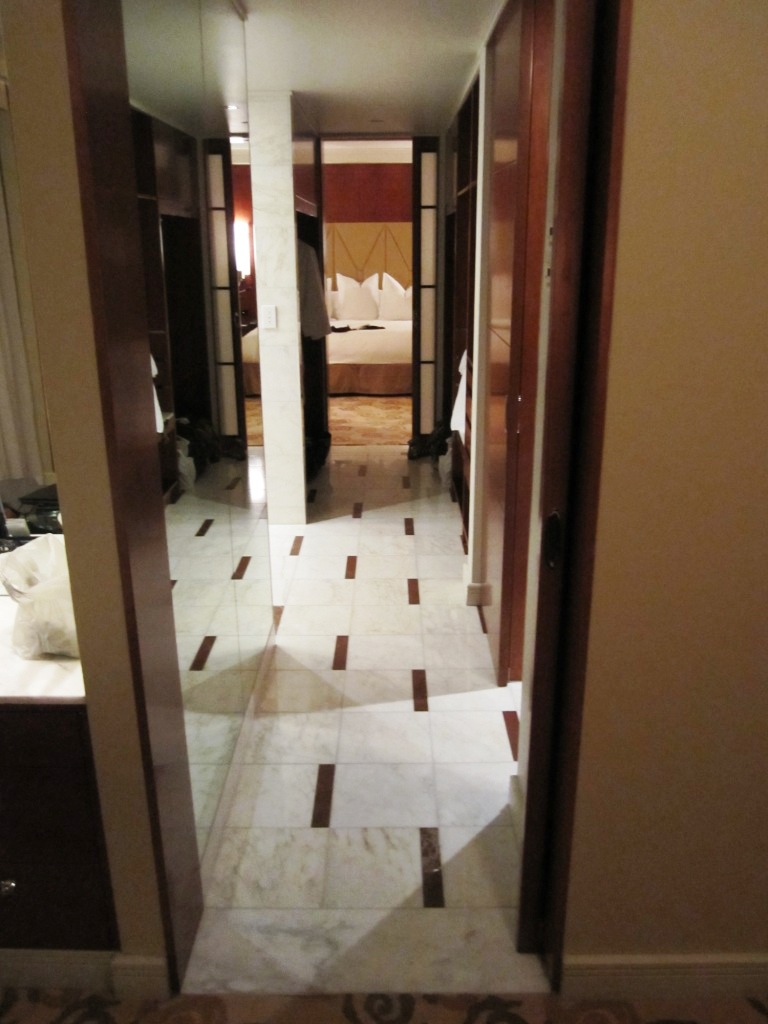 Park Hyatt Melbourne Suite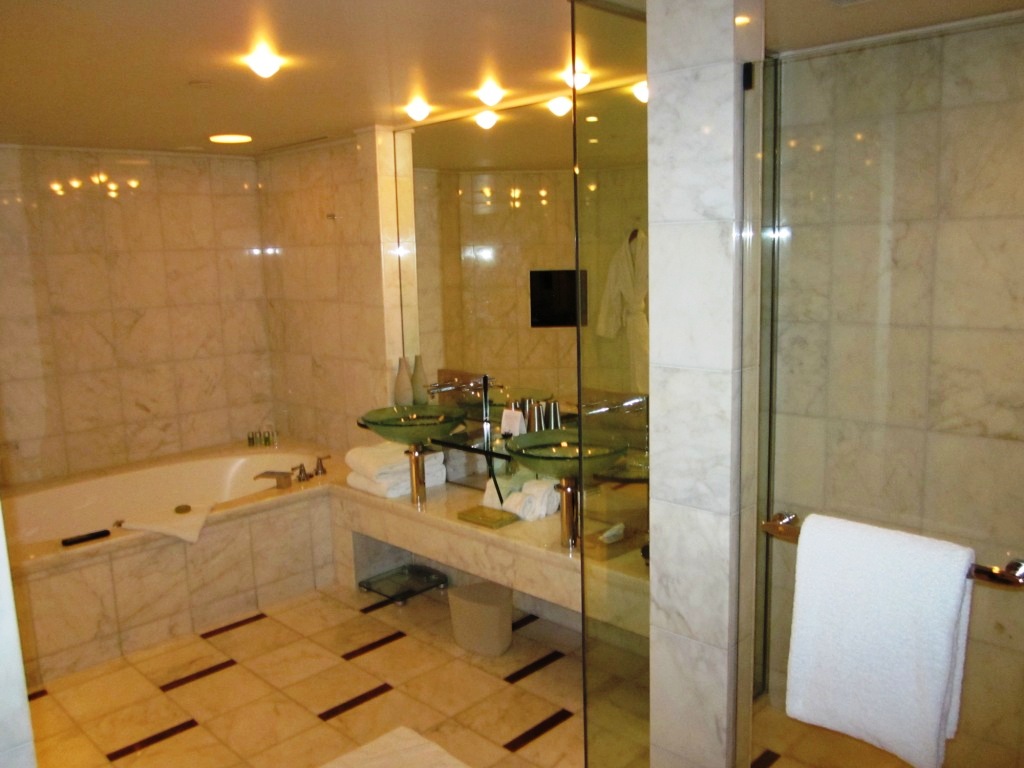 Park Hyatt Melbourne Suite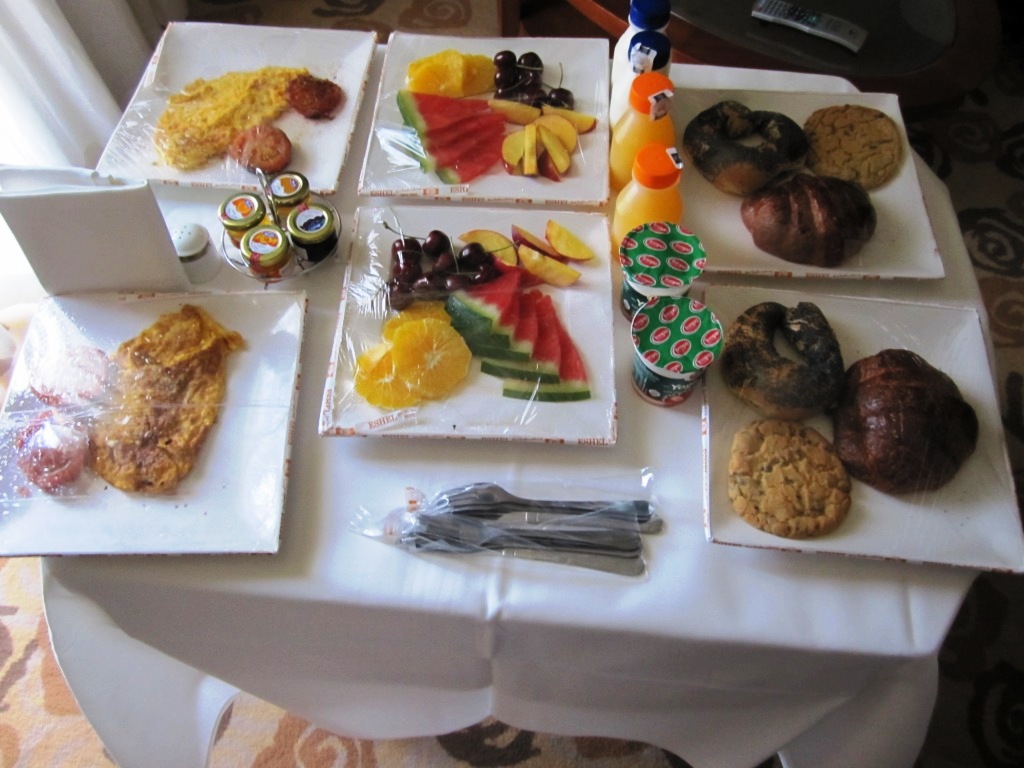 Park Hyatt Melbourne Kosher Breakfast
Park Hyatt Melbourne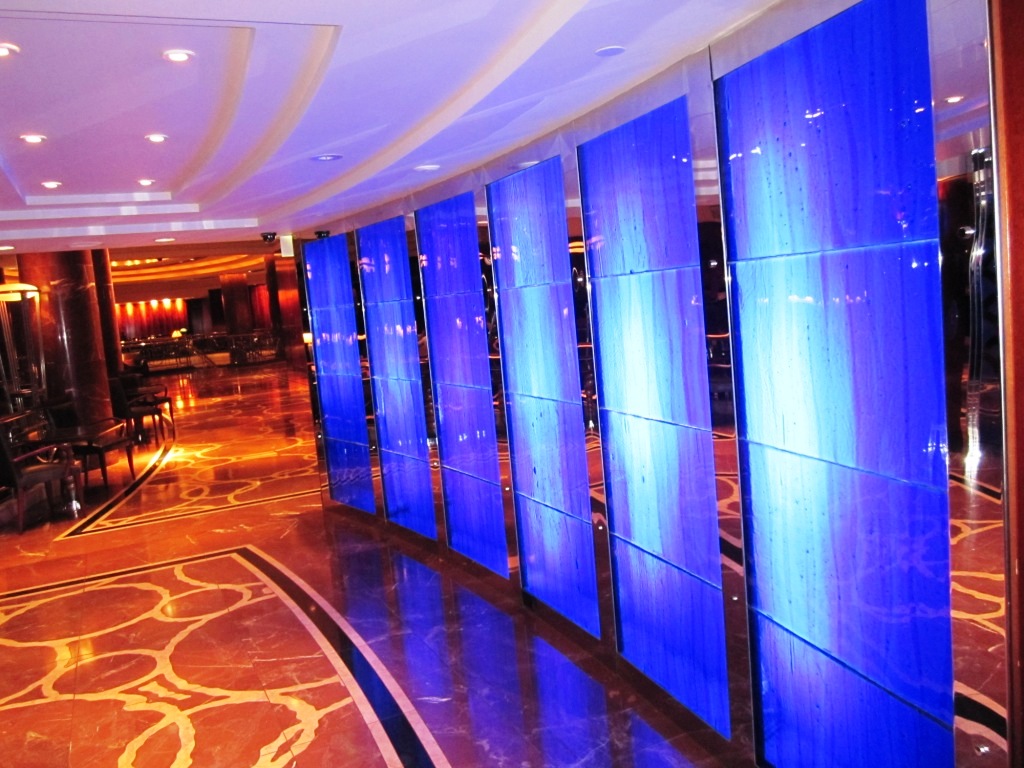 Park Hyatt Melbourne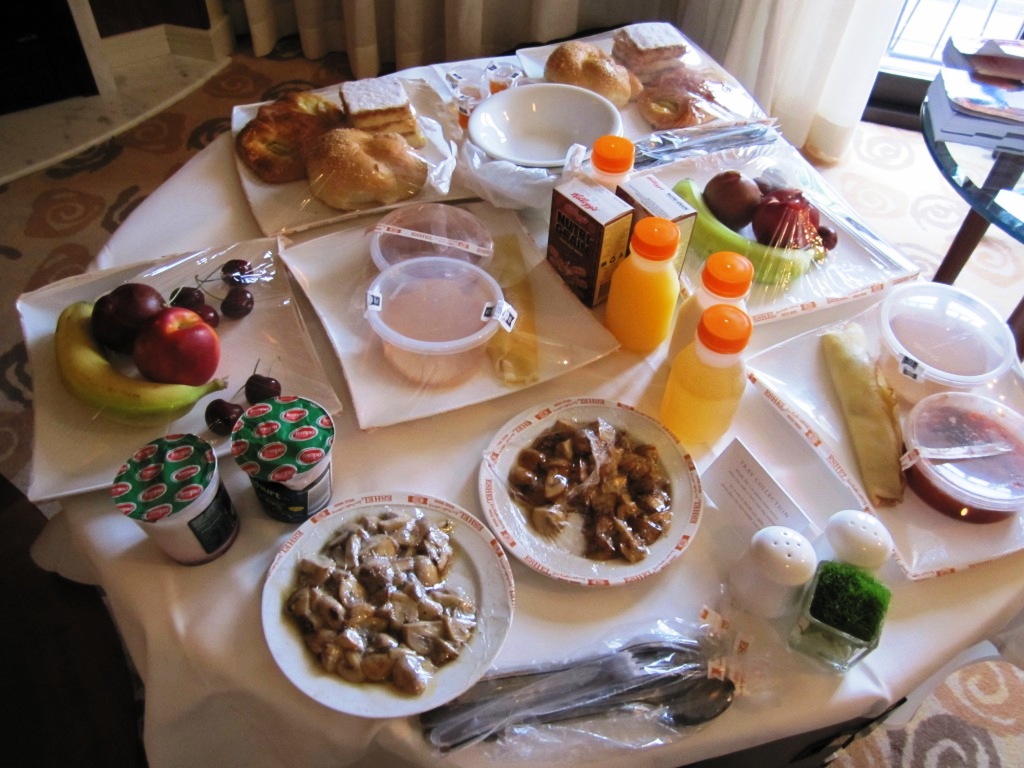 Park Hyatt Melbourne Kosher Breakfast
Park Hyatt Melbourne Kosher Breakfast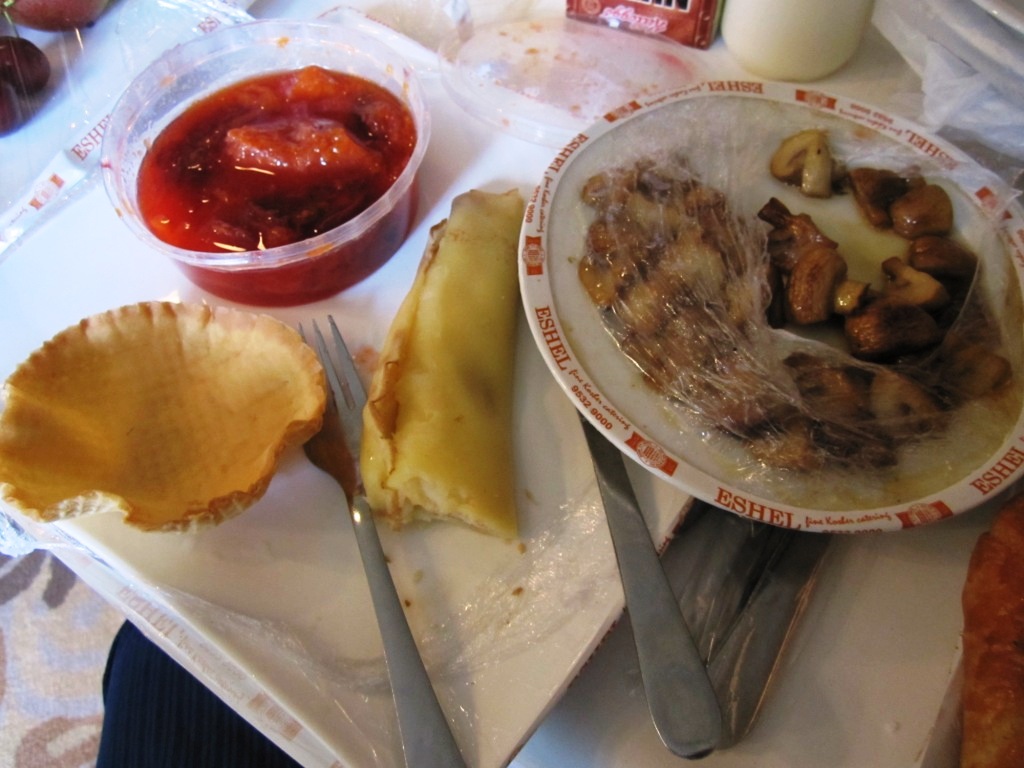 Park Hyatt Melbourne Kosher Breakfast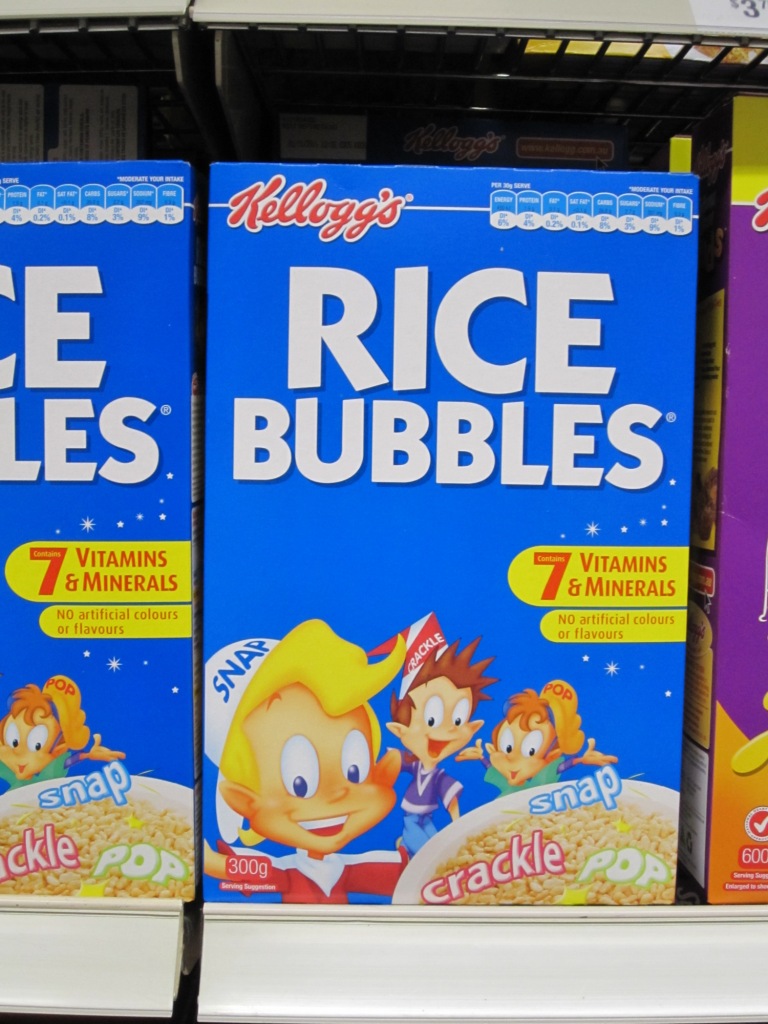 Rice Bubbles?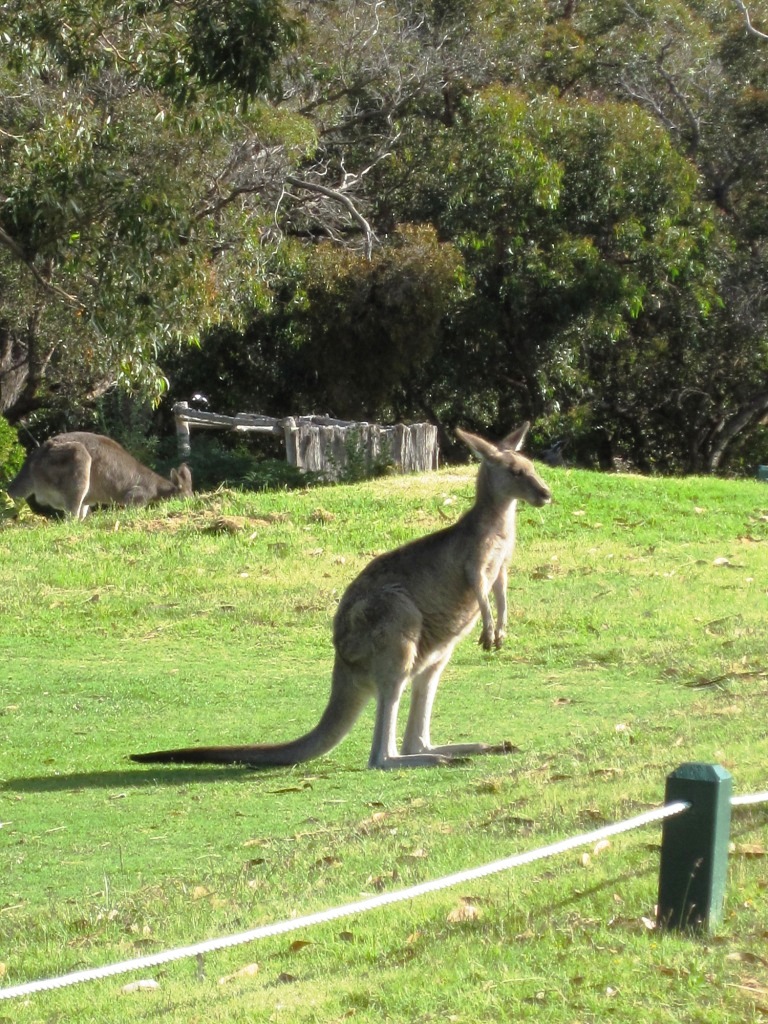 Kangaroo at Angelsea Golf Club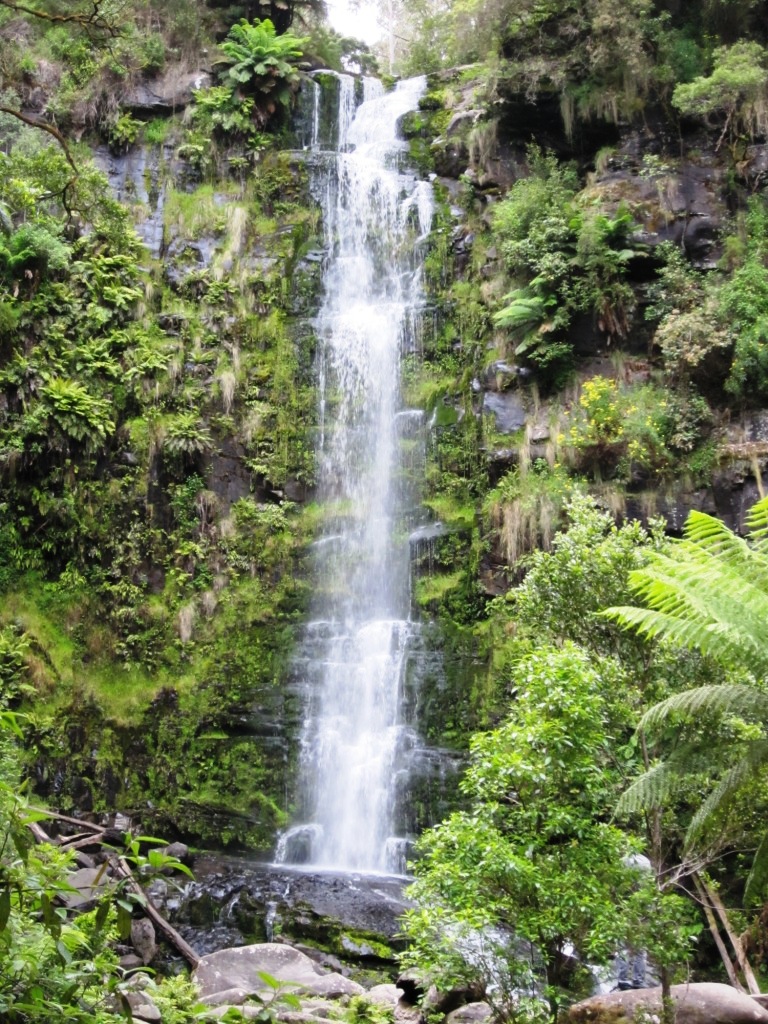 Erskine Falls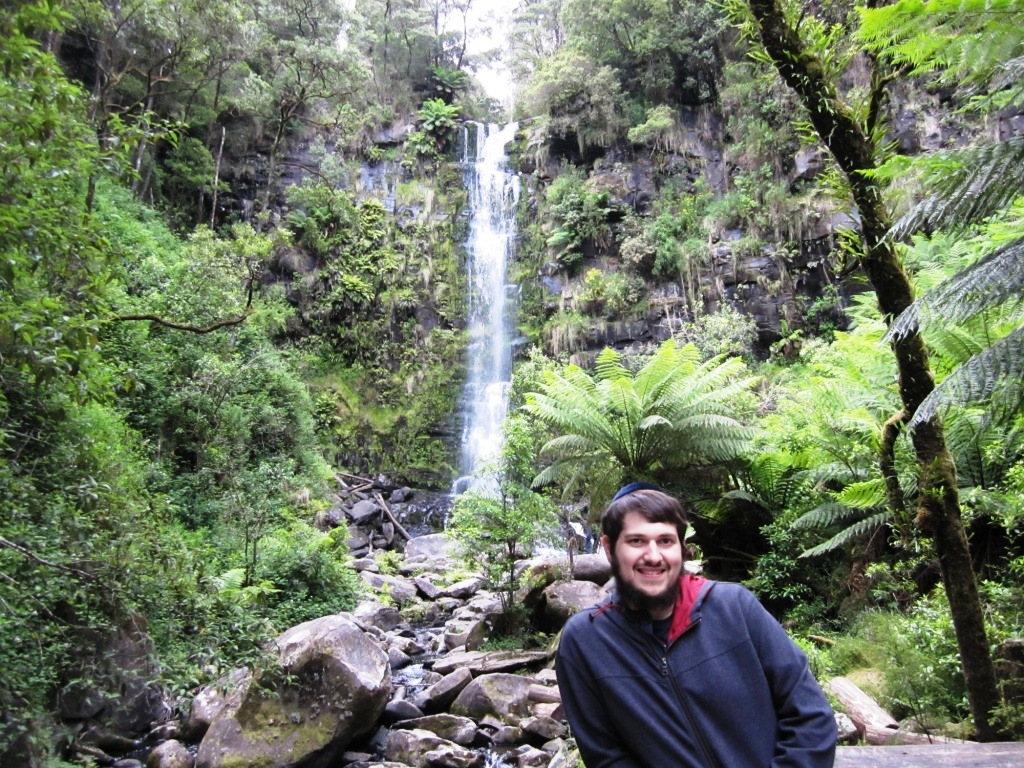 Erskine Falls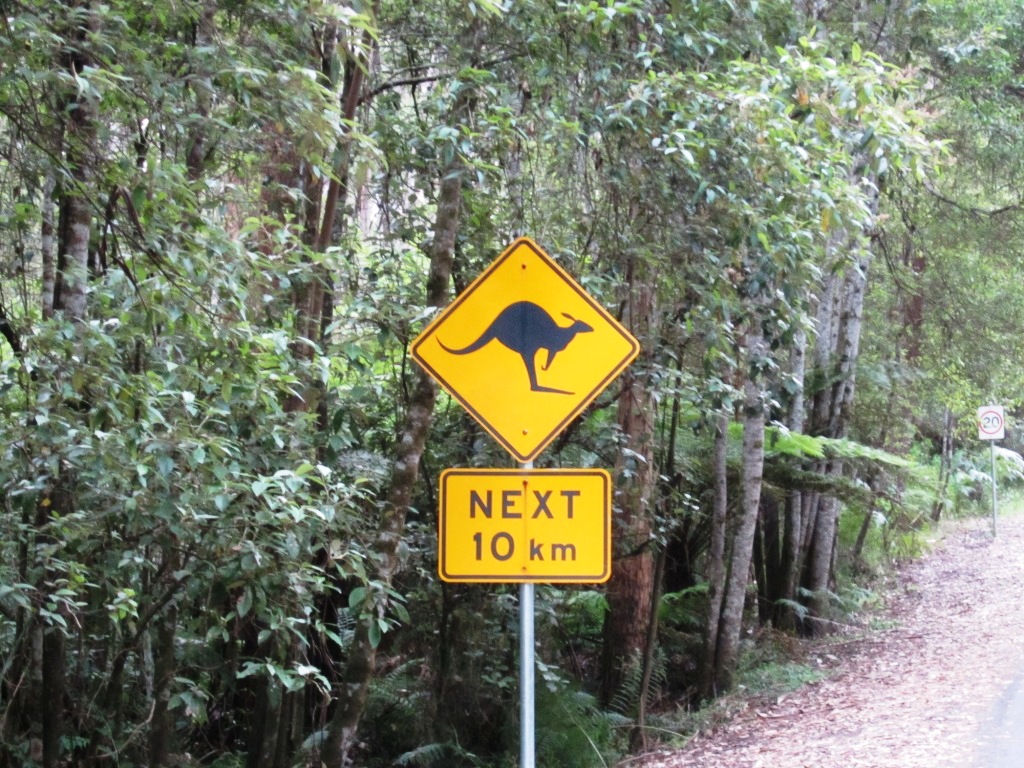 A sign you don't see back home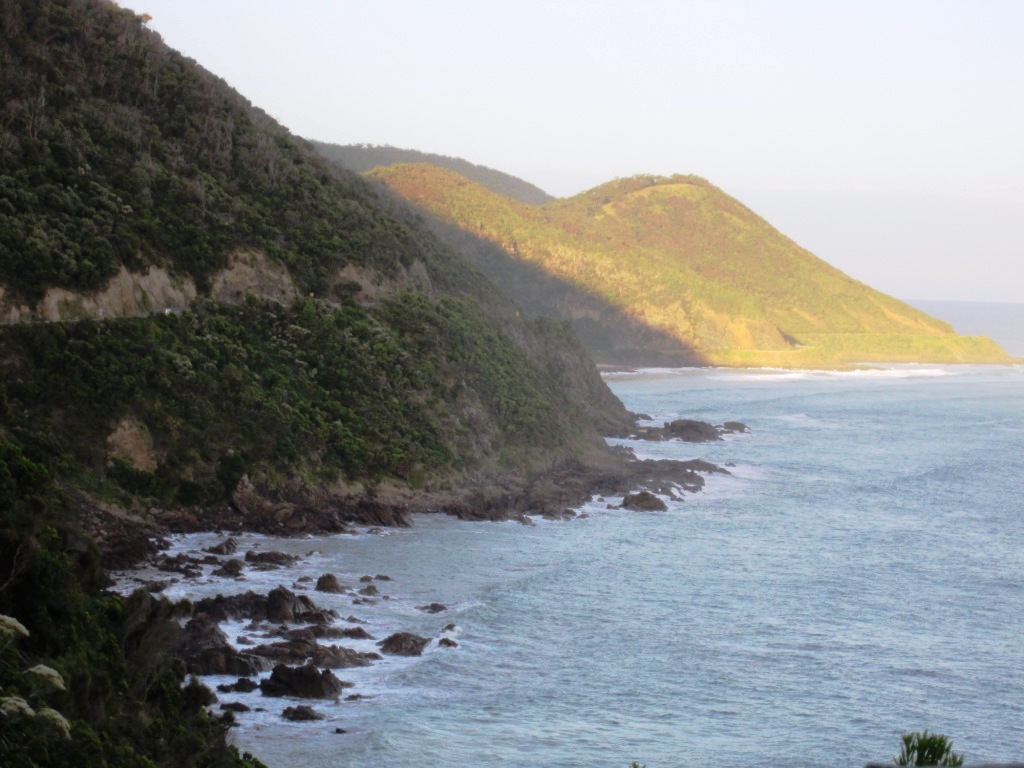 Great Ocean Road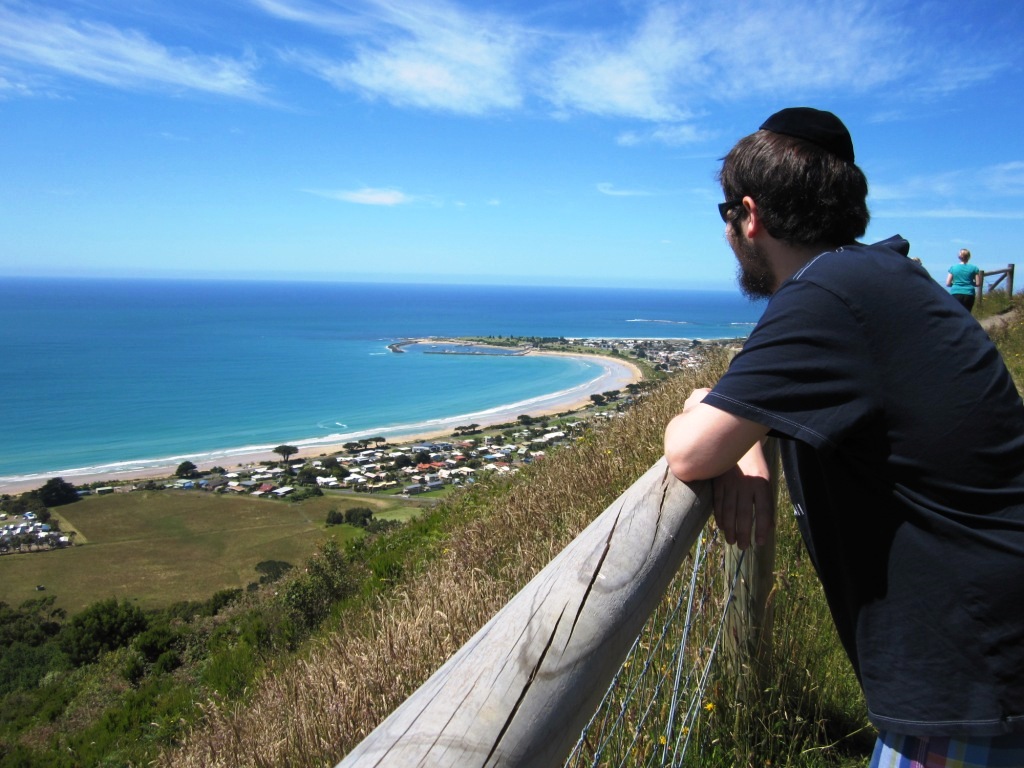 Great Ocean Road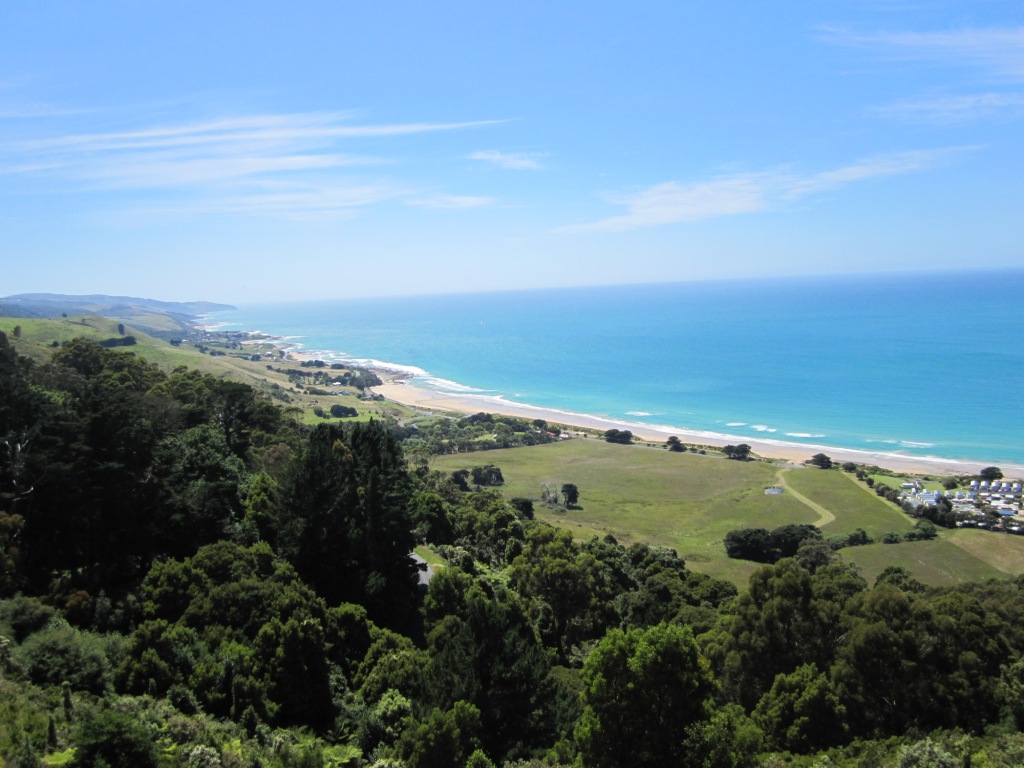 Great Ocean Road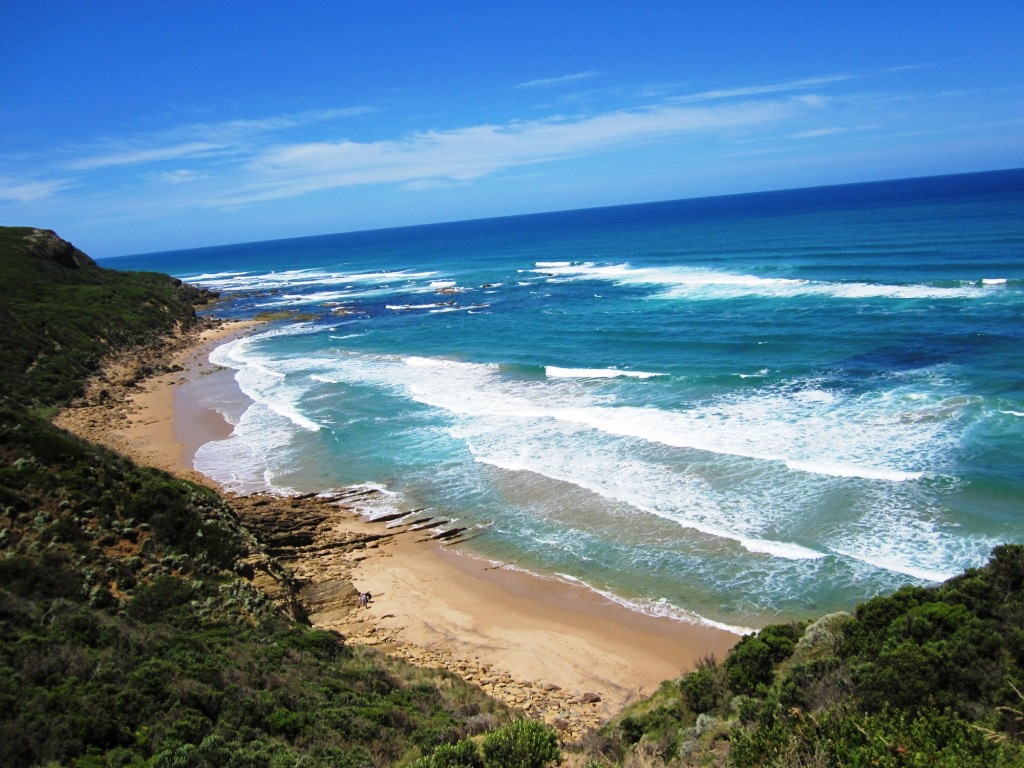 Great Ocean Road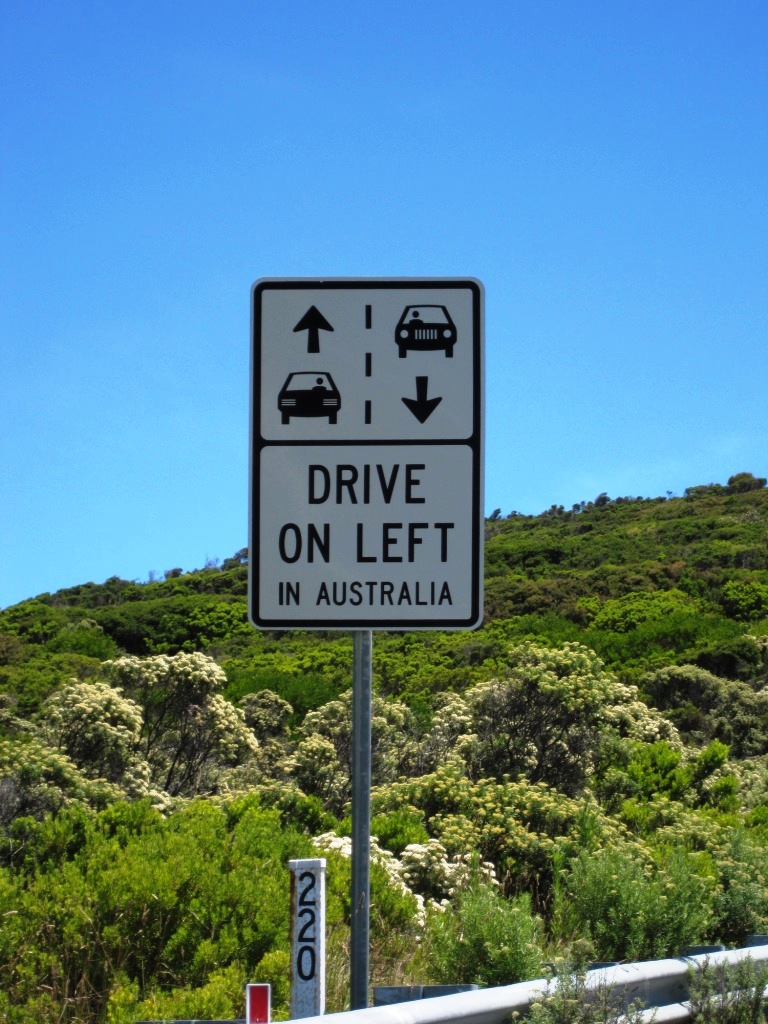 In case you forget…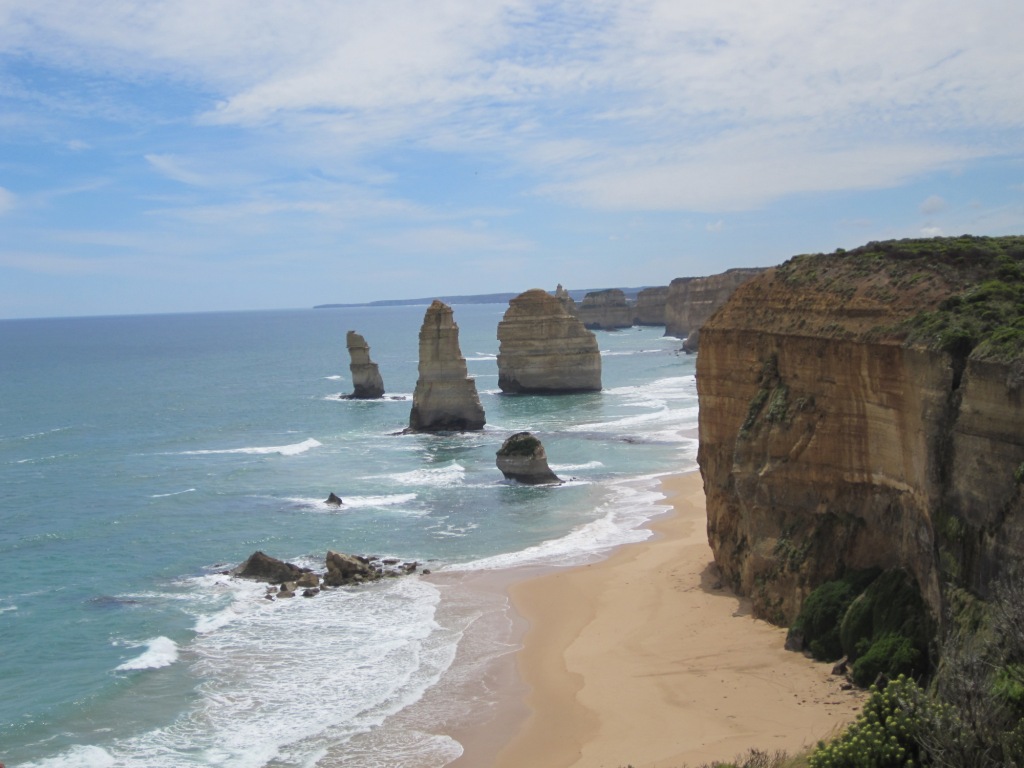 Great Ocean Road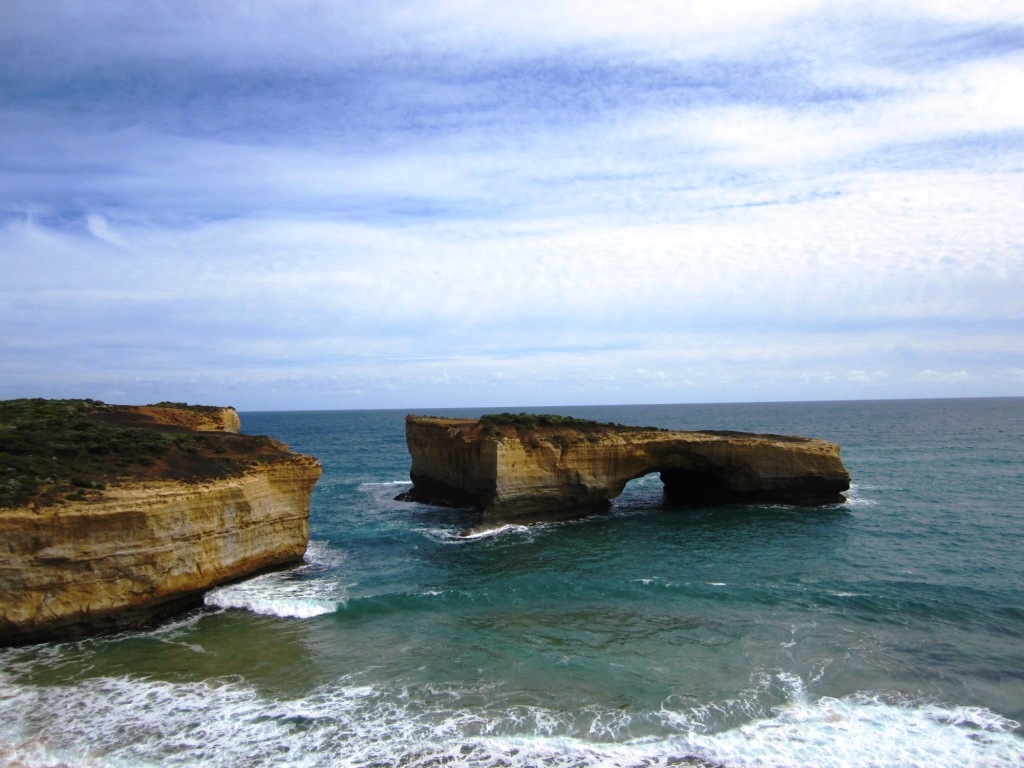 Great Ocean Road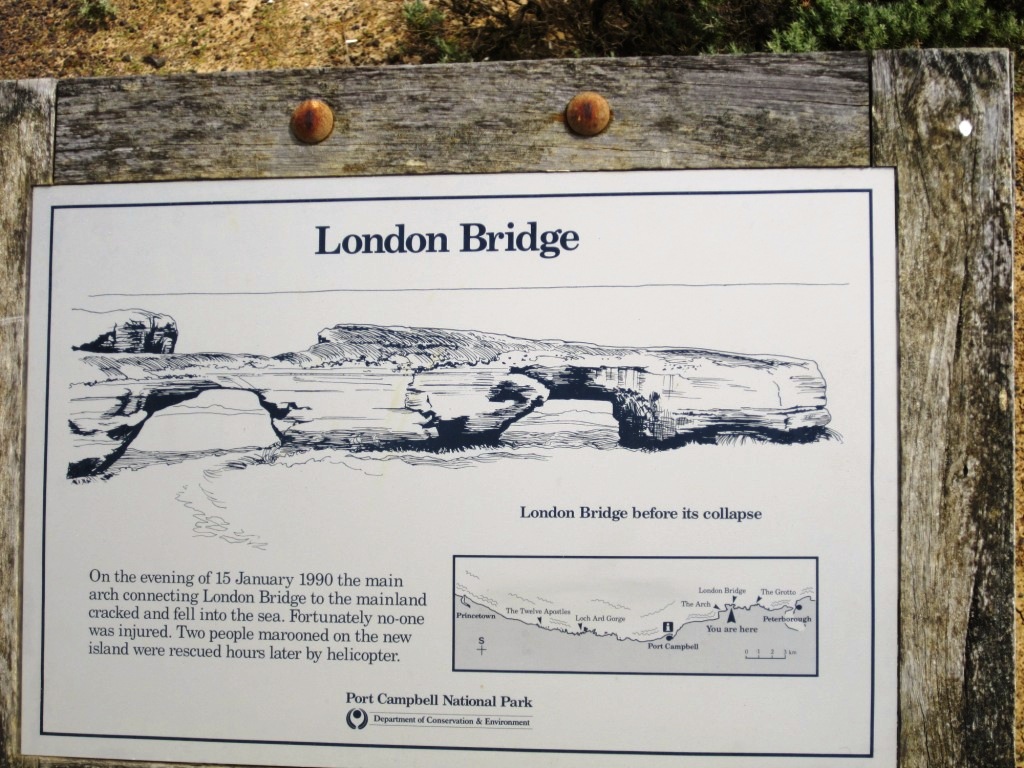 Great Ocean Road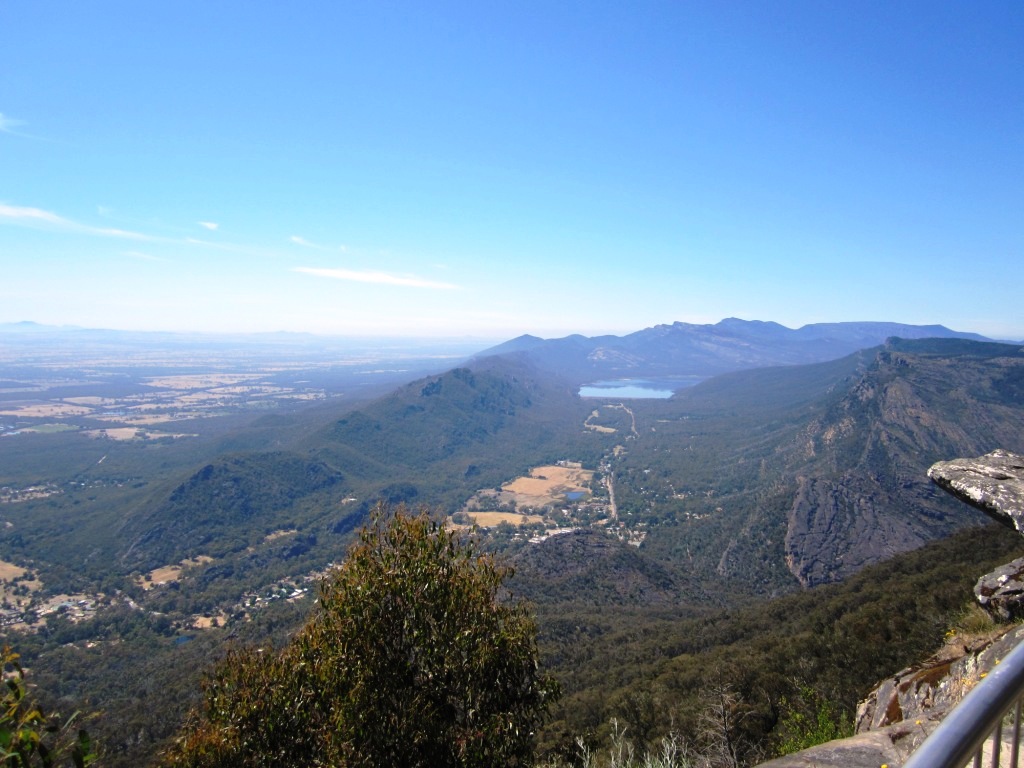 Grampians National Park…the pictures truly do not do this place justice!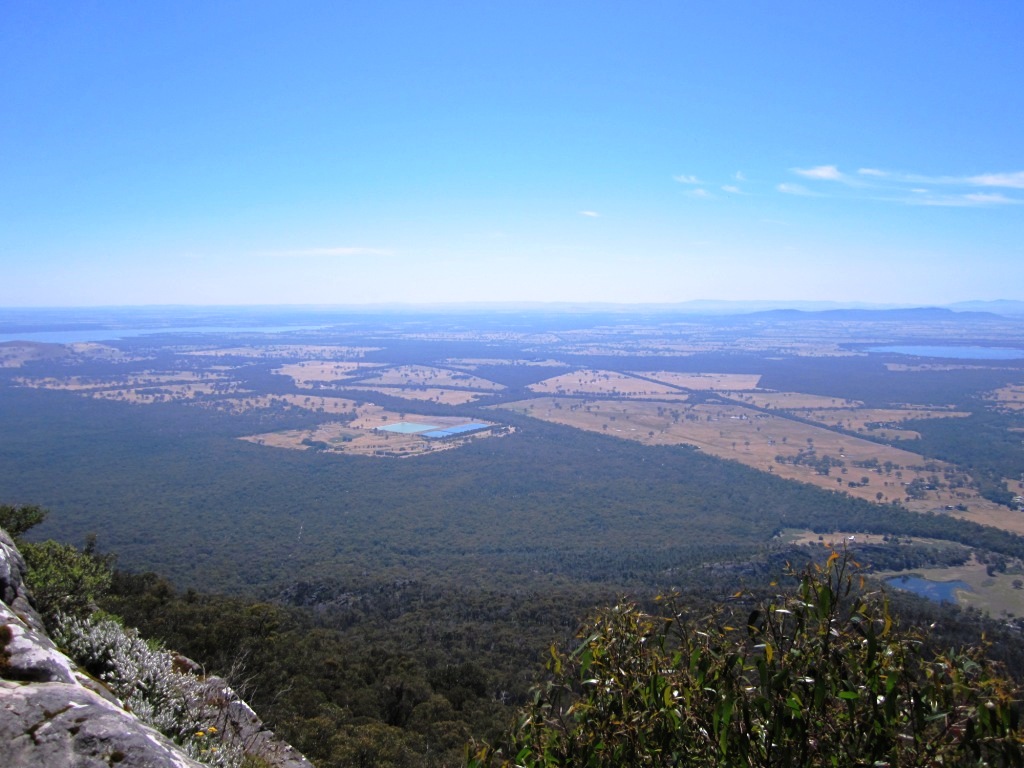 Grampians National Park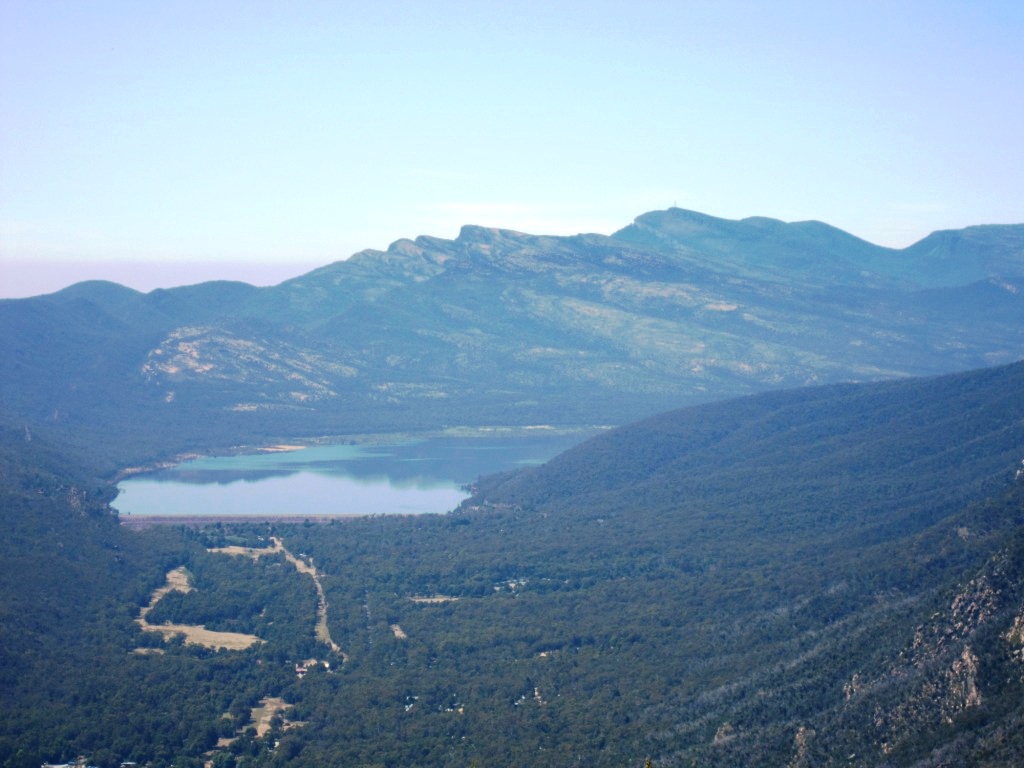 Grampians National Park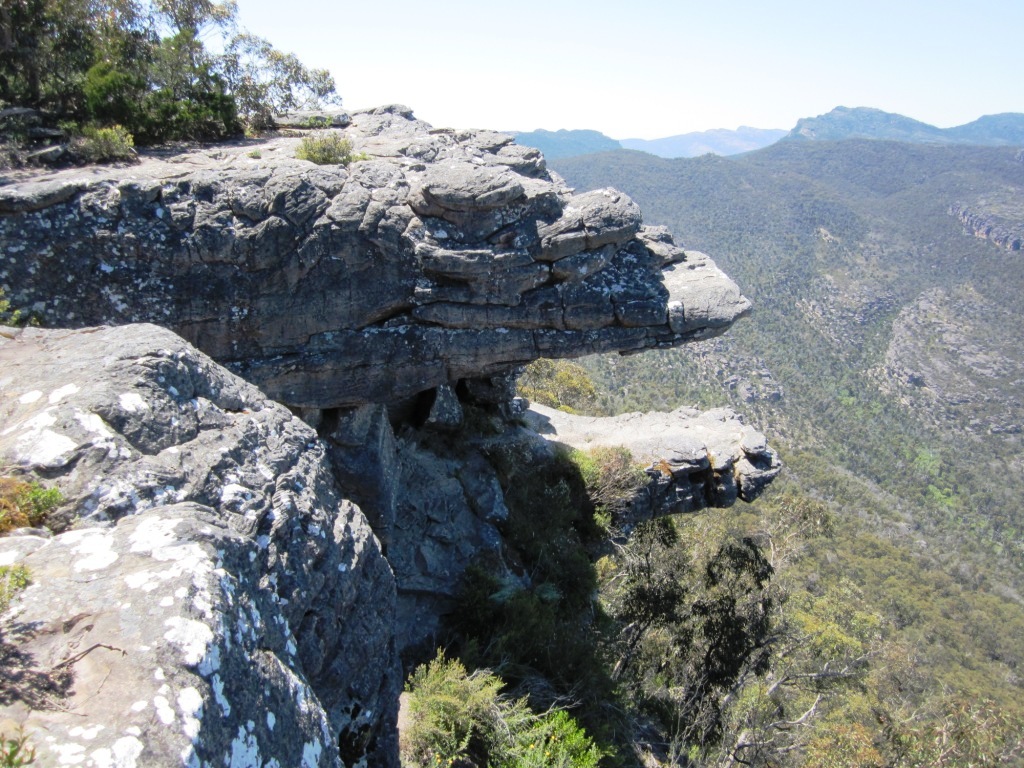 Grampians National Park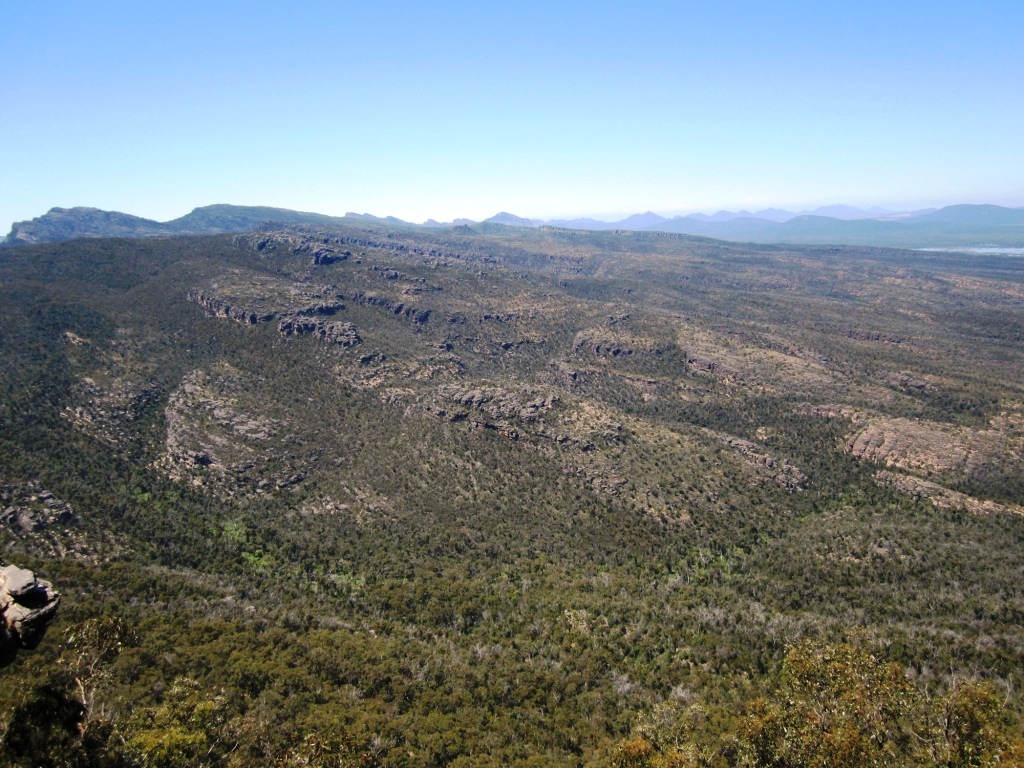 Grampians National Park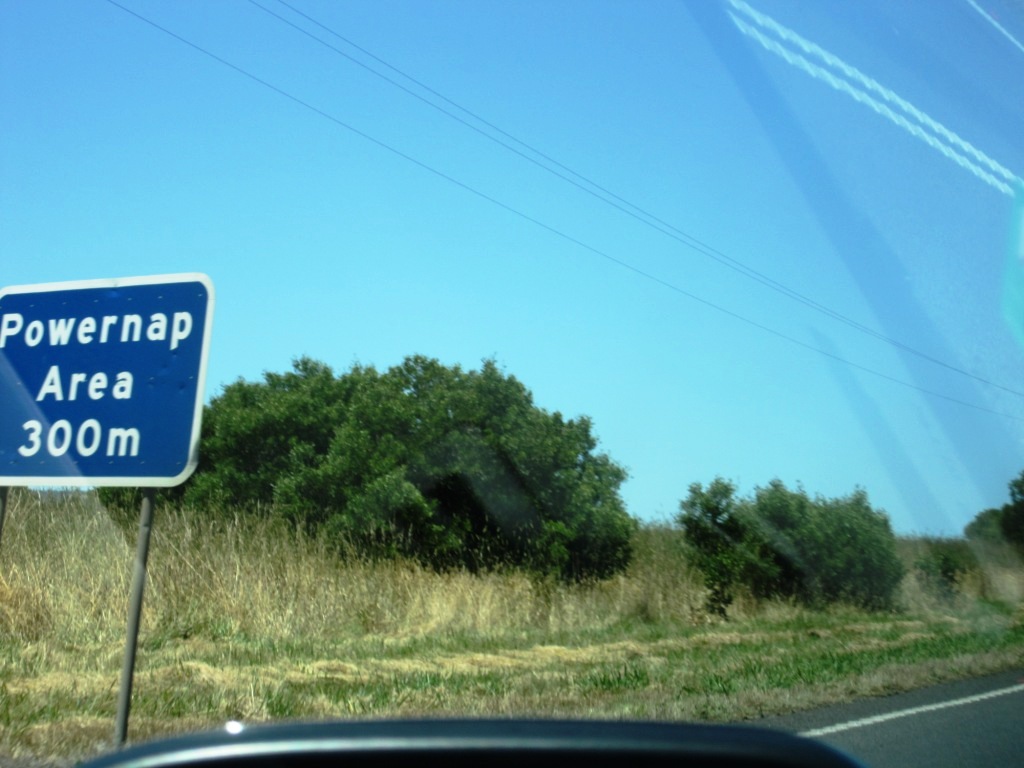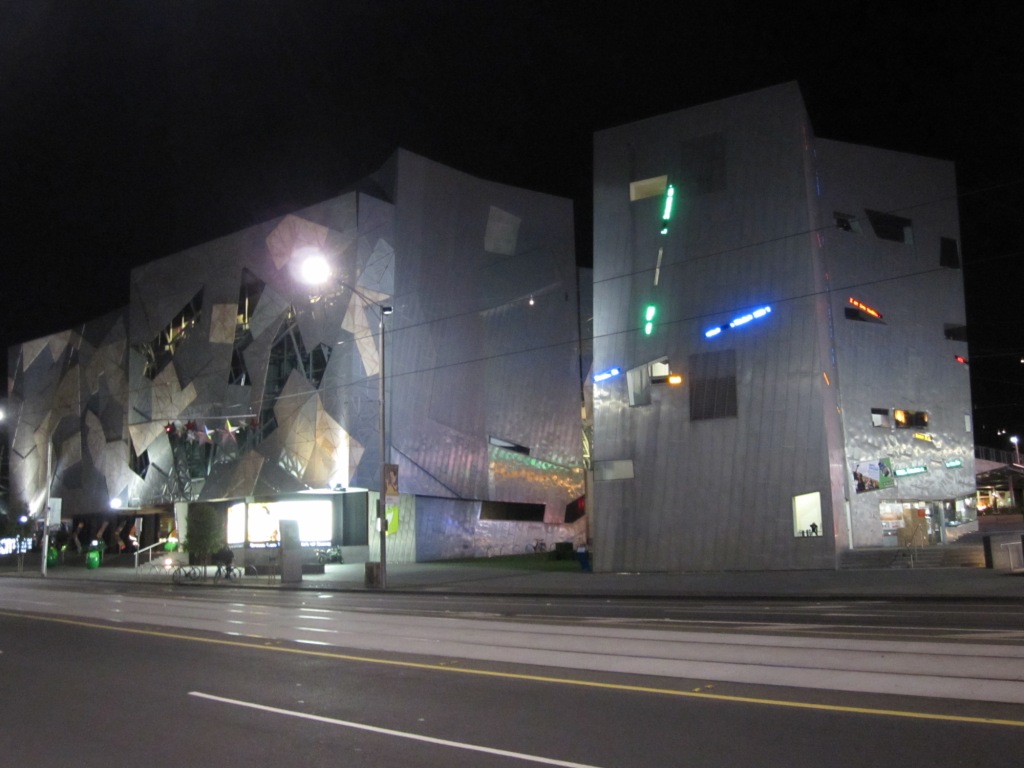 Melbourne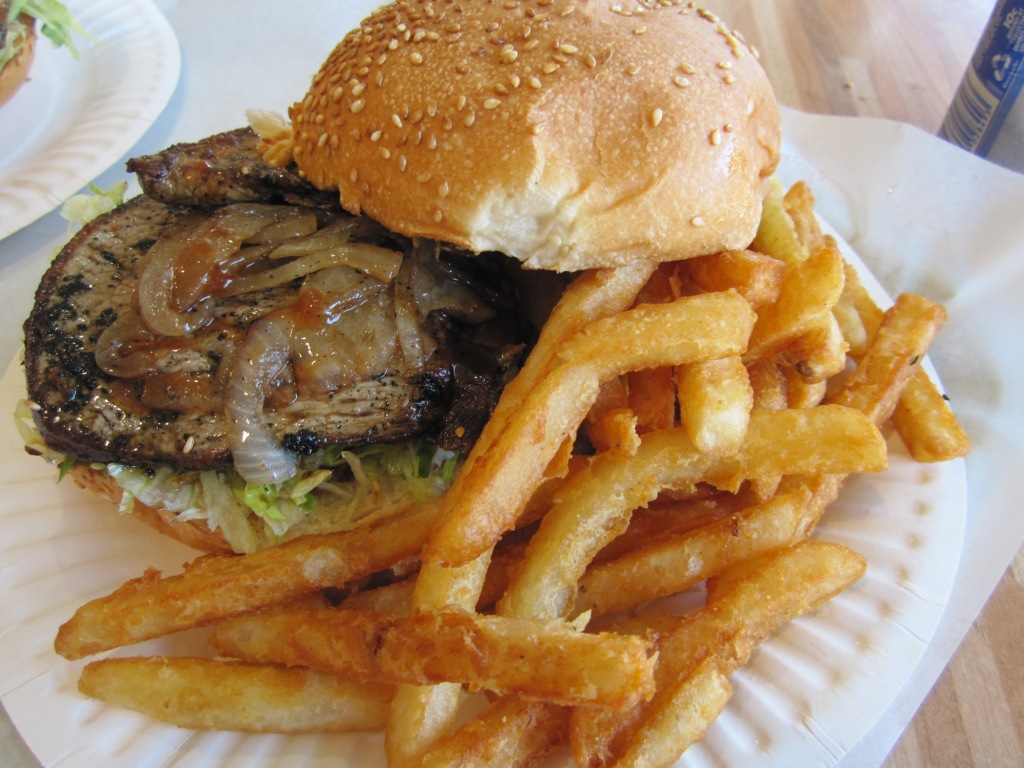 Burger and fries at Daneli's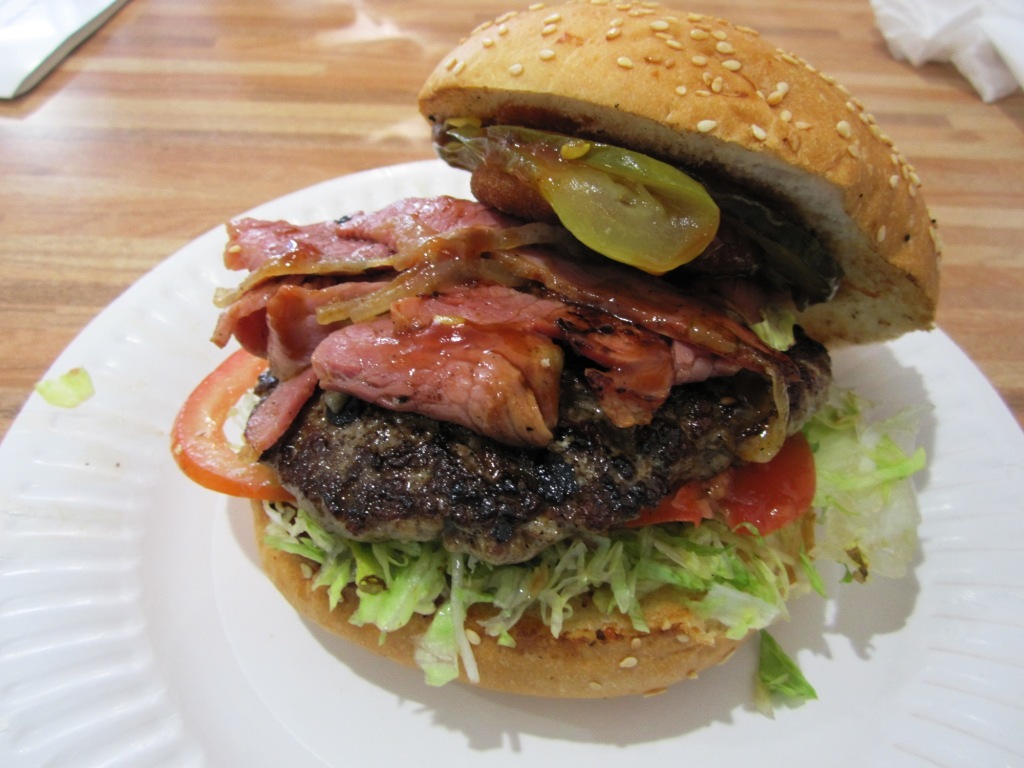 Pastrami Burger at Daneli's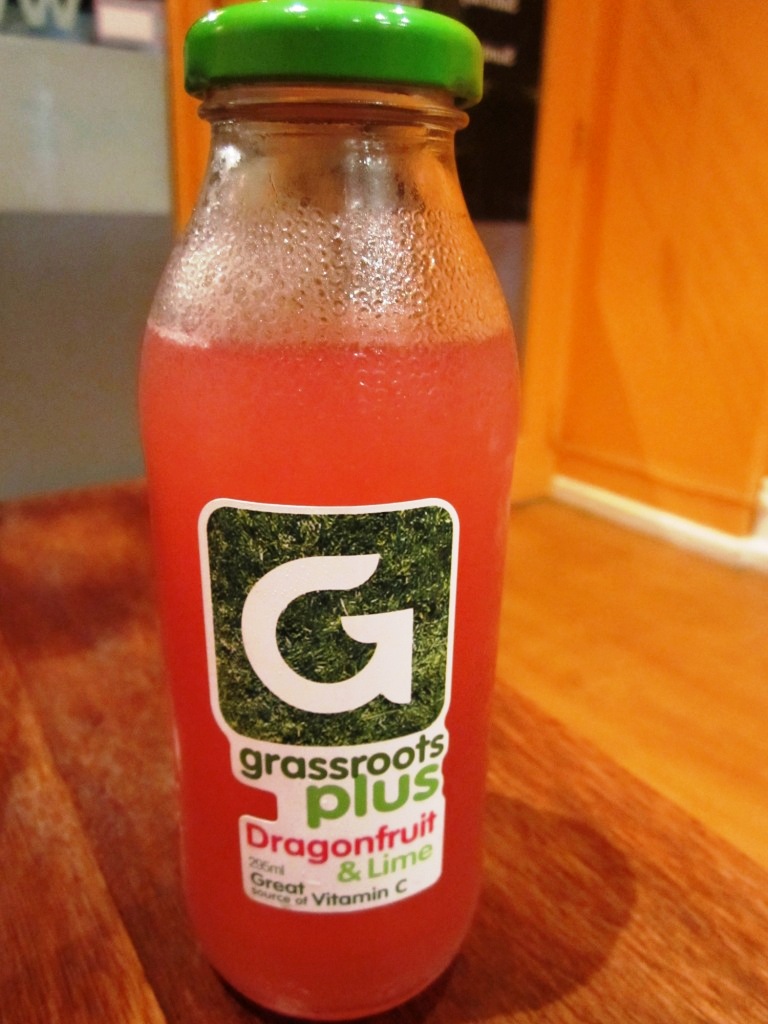 A great drink!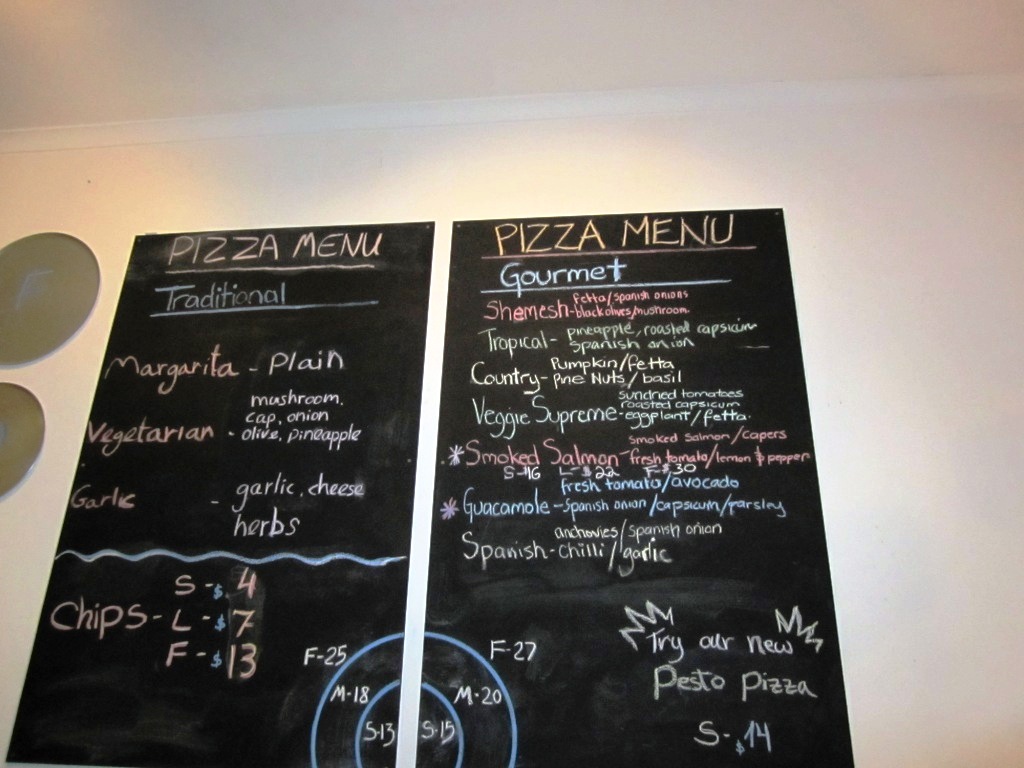 Shemesh Pizza Menu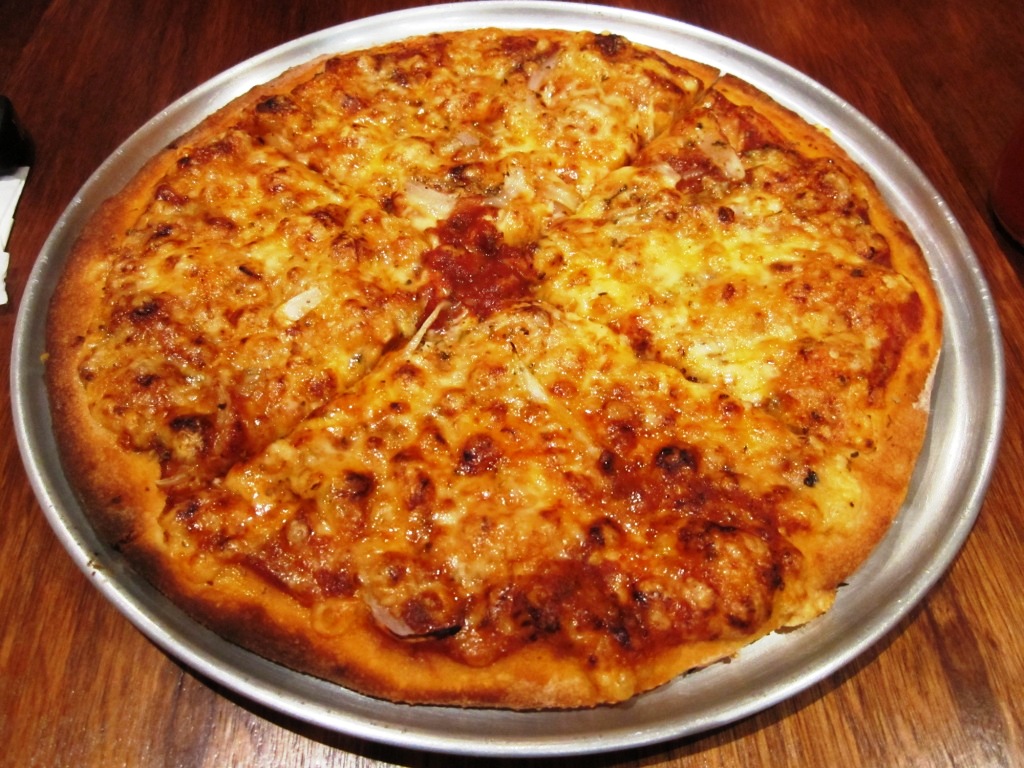 Shemesh Onion Pizza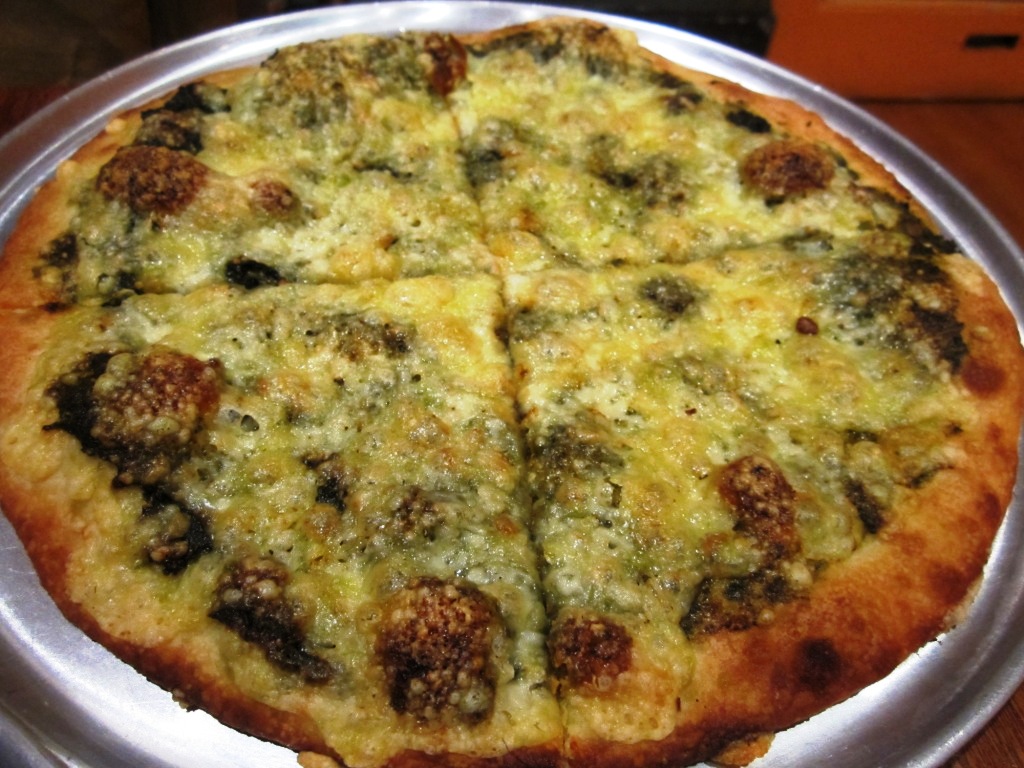 Shemesh Pesto Pizza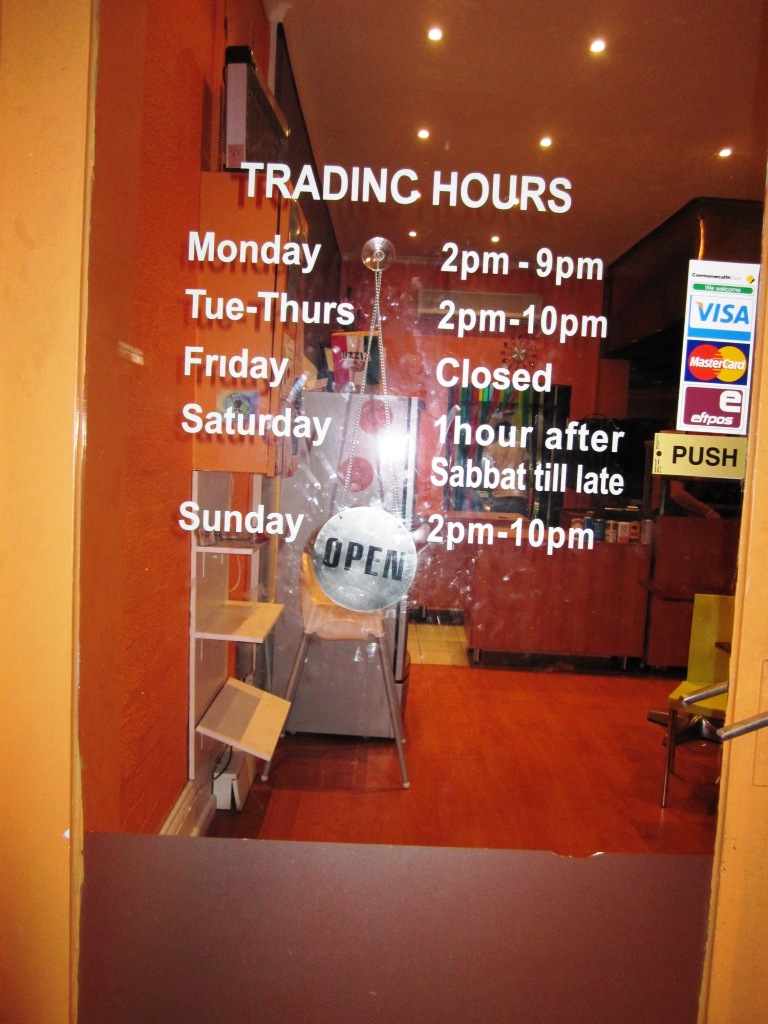 Strange hours at Shemesh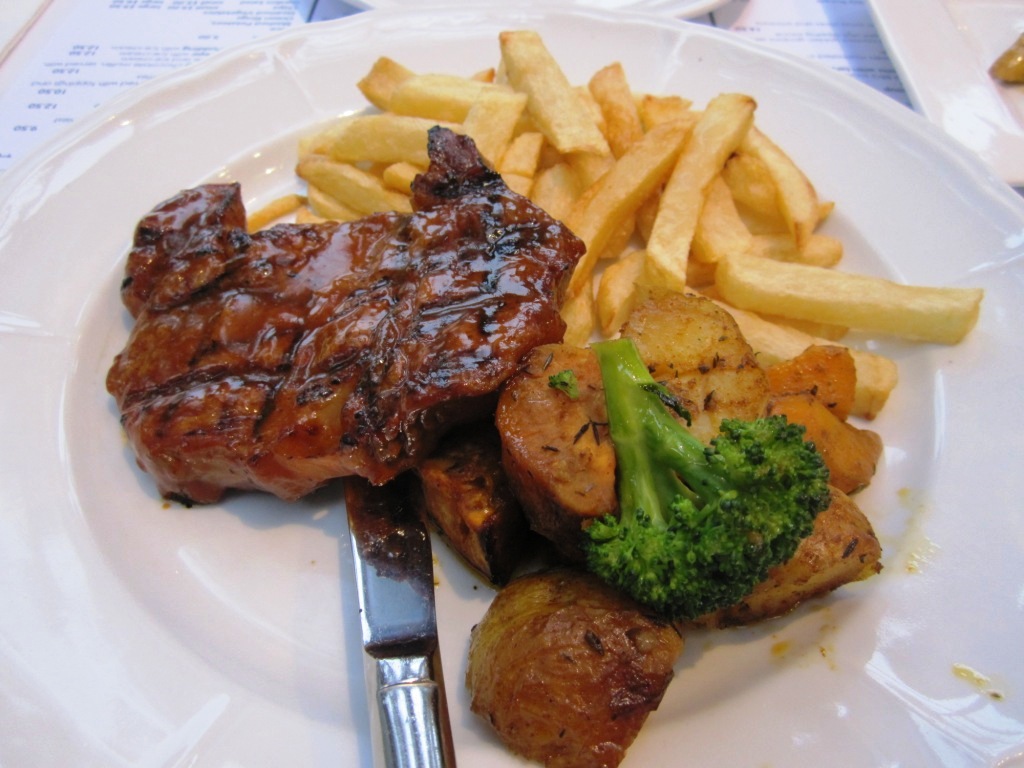 Mediocre and overpriced steak at Kimberly's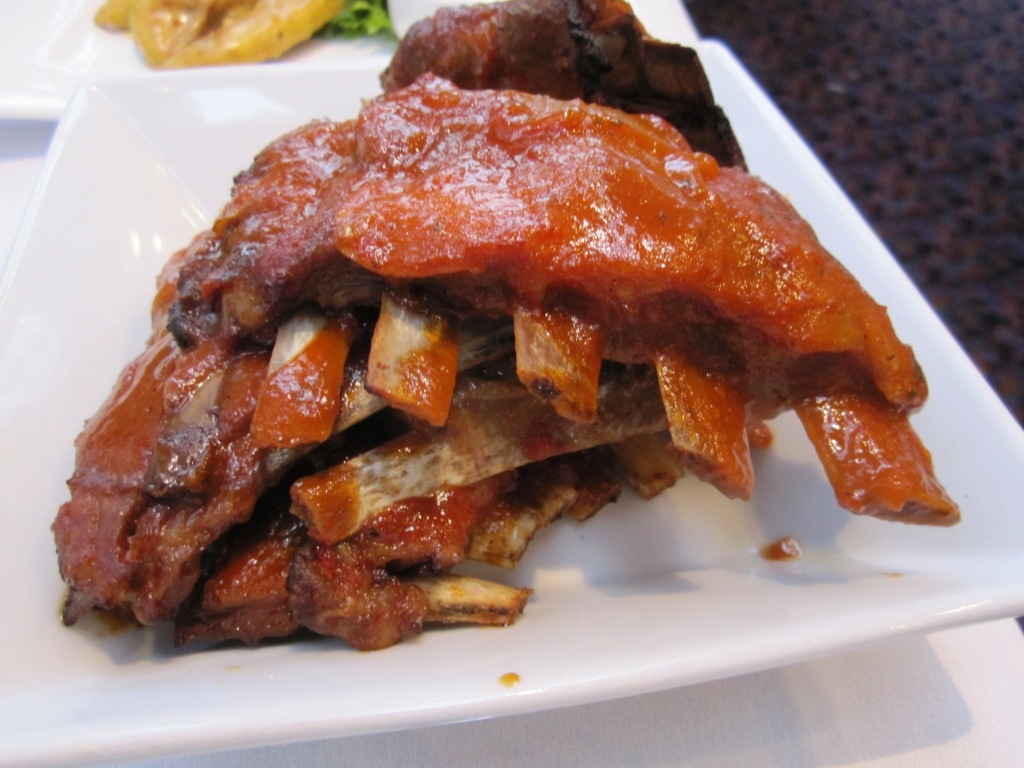 Sticky Lamb Ribs at Kimberly's (Good…but they're not Katzy's!)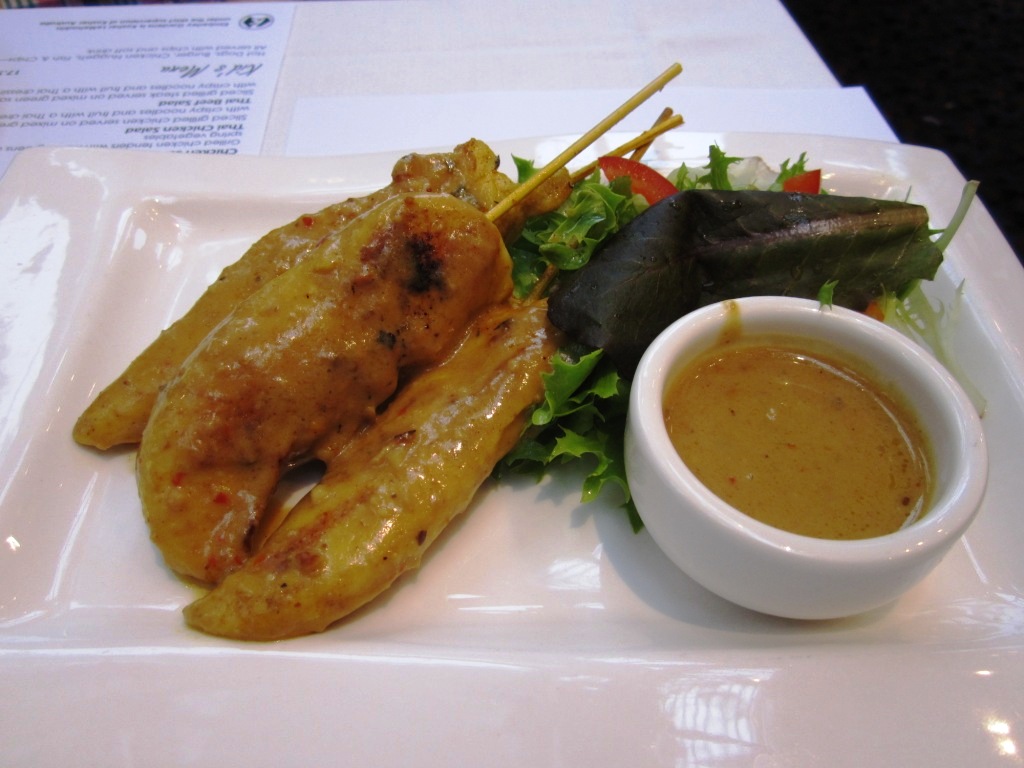 Chicken Satay at Kimberly's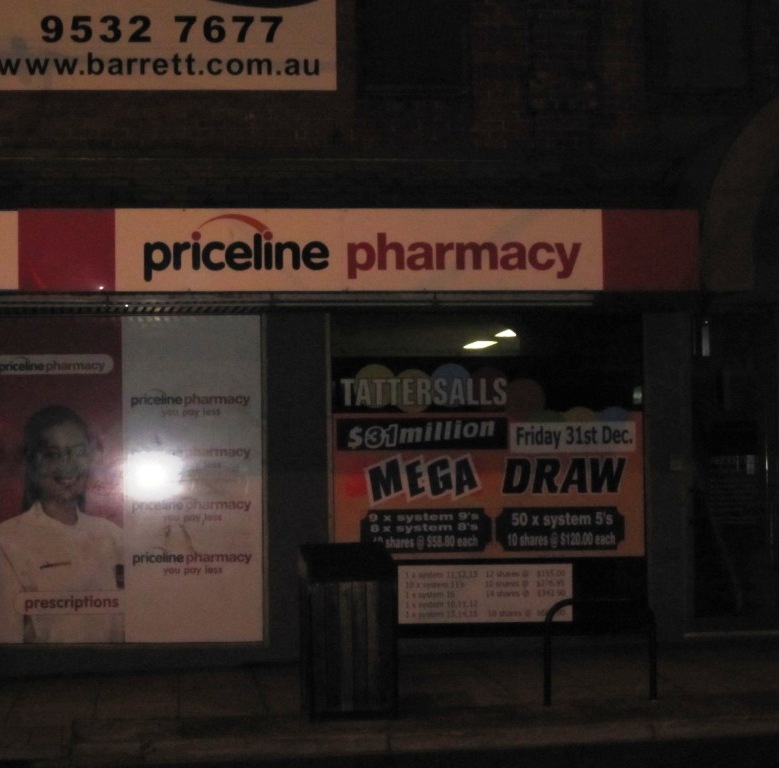 Sure, but can you use rebid zones and virtual credit cards for your drugs?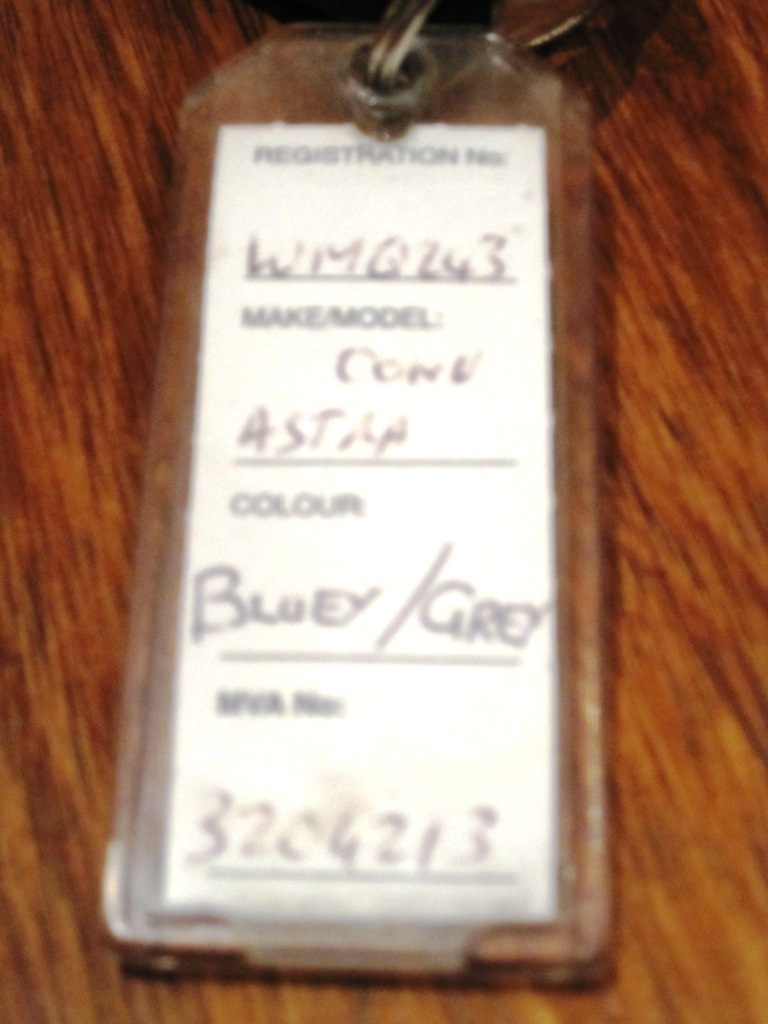 What color car?  Bluey!