-Find more articles like this by clicking on the "Trip Notes" tab on top of the DansDeals banner at the top of this site.
Background:
A couple weeks ago I asked for your Vancouver tips and got lots of them, so first of all thanks for your help!  The suggestions were great and anyone going to Vancouver should definitely look through them.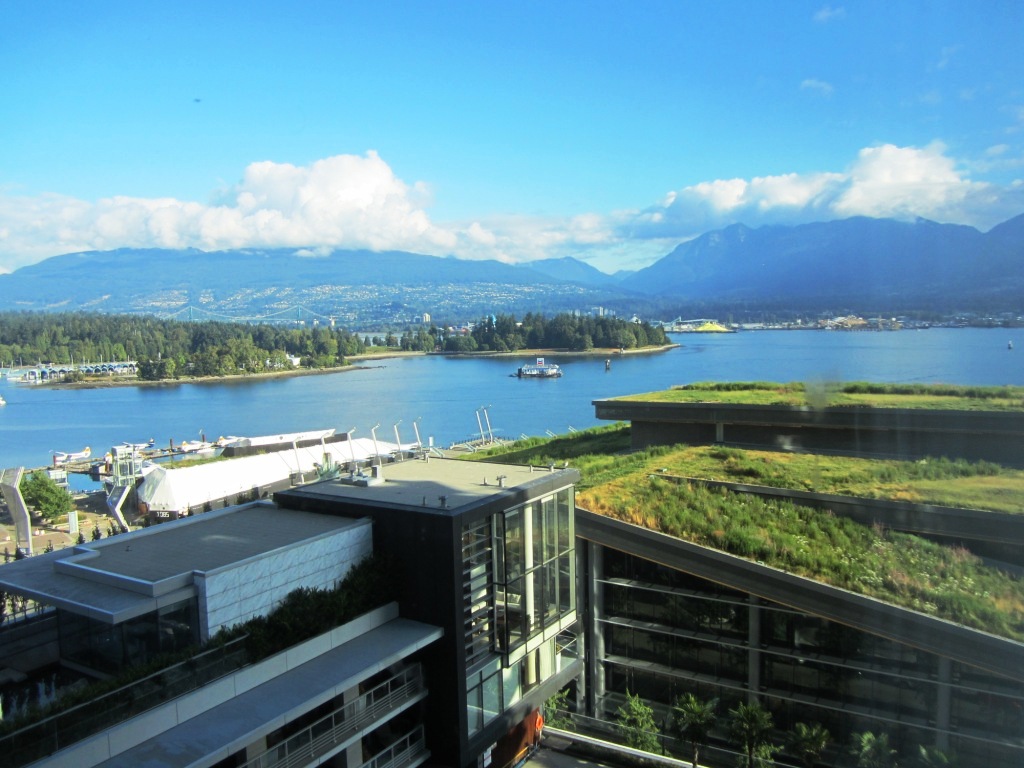 Last week I wrote "Tips For Flying With An Infant…33 Flights Later And We're Still Learning The Ropes" based off our flying experience to Vancouver.
The flight:
-After creating a boatload of BA Avios (avid DDF readers had fun with this last month) I wanted to come up with a way to quickly burn 'em. We didn't want to go too far and we loved our experience on Cathay Pacific previously so I figured we'd try them out again on the only flight they run within the Western Hemisphere, between JFK to Vancouver. I redeemed 18K on 2 coach tickets from Cleveland to NYC and back, 112.5K on 3 first class tickets from JFK to Vancouver and 75K on 3 business class tickets from Vancouver to JFK.
We flew Sunday morning from Cleveland to LGA and Monday evening from JFK to Vancouver. The flight continues on to Hong Kong and is timed to arrive there in the morning. It does make for strange hours though when just flying to Vancouver, departing from JFK at 10:40pm and arriving in Vancouver at 1:30am. Flying time is 5 hours and 30 minutes there and under 5 hours back to JFK. We flew back on the red-eye to JFK Thursday night and had to switch airports to fly from LGA back to Cleveland on Friday morning.
-Cathay First class award availability is excellent, and it gets progressively better closer to the day of the flight, so keep on checking!
-Cathay Pacific operates 3 types of aircraft from North America. They operate a 777 without First class from Toronto. They operate a 777 with First class from Chicago, JFK, Los Angeles, S. Francisco, and Vancouver. And they operate a 747 with First class from S. Francisco and Vancouver. If you are a couple traveling together I'd highly recommend trying to snag seats 1A and 1K on the 747, right in the nose of the plane for a trip you'll never forget. Otherwise a couple will want to go for 4A and 4D and if you are traveling by yourself go with either 3A or 3K. In general I preferred the 747 First Class to the 777.
On the 777 if you're traveling alone you'll want to sit in 1A or 2A, and if you're a couple you'll want to sit in 1D and 1K or 2D and 2K.
-The difference between Cathay First and Cathay Business may be smaller than the difference between Coach and Business, but it is still quite big, even for people who only eat kosher like myself. True, you do have lie-flat seats in either class. In First however you get true one-on-one attention. This means your glass will rarely be empty and service is top-notch. The seat itself is significantly wider and longer and you have a lot more personal space then in business. In first class the flight attendants will make your seat into a full bed with sheets, comforter, and a great pillow, in business there's just a thinner blanket and lower quality pillow. The drink selection is much better, again even for kosher folk who can't imbibe in the on-board champagne. In first you have choices between 18 year old single malts and Blue Label. In business there's Chivas and Gold label. I dealt with the infant seat issues we had in a previous post, but in first you would be able to bring a forward facing carseat onboard, while in business this isn't possible due to the airbag seat belts used there. In first you are given a set of great Shanghai Tang pajamas (top and bottom) along with slippers, an eye mask, and a Zegna amenity kit. In business there are no pajamas and the amenity kit is lower quality. The first class bathroom is cleaned throughout the flight, often after every use. In first you can eat a meal together with your traveling companion. The first class cabin is much smaller than business and much more personal. All in all I do think it's worth the extra miles.
-Rafi dropped his book at the first-class checkin in JFK without us realizing it. I was paged in the lounge (post security) and the agent hand-delivered the dropped book. Talk about service, this just would never happen on a US airline.
-On the other hand Cathay is a stickler for rules, as I talked about with regards to carseats previously. While other airlines would have no problem heating up your own food (and a double wrapped shnitzel sandwich or some chinese food that is warmed up will beat airline food any day), Cathay is quite strict. Most attendants will not heat up your own food for you, no matter the situation. If you can get a restaurant to double-wrap and seal the food with their own label then you may stand a small chance, but otherwise it will be difficult.
-The BA lounge in JFK is OK. Cathay passengers do not get free massages like BA passengers do but you can take a shower and enjoy the snack and drink selection (single malt scotch on hand is Glenlivet 15). Cathay First passengers can access the dining room area, but they can't get kosher meals there. There is a first class section of the lounge, though the offerings were identical to the business section. There is a nice kids play area in the business section.
-The Cathay Pacific business lounge in Vancouver is pathetic, just a terrible excuse for a lounge. Amazing that they can operate great lounges in Hong Kong yet are incapable of doing the same elsewhere.
-Even though I wound up staying up for the entire flight to Vancouver to keep an eye on Rafi sleeping without his carseat, it was a very nice flight. The in-flight entertainment system has tons of viewing options, though you have to use their mediocre headphones as they use a non-standard adapter.
-Immigration into Canada was quick and easy and Avis stayed opened as promised until passengers from the flight picked up their cars. I used 3 coupons from Daily Getaways for a premium car for less than $30/day and was given a Hyundai Genesis. What a great car, fun to drive and tons of space for all the stuff you need when traveling with kids.
The hotel:
-We stayed at the Fairmont Pacific Rim, right on the Vancouver Harbor. This hotel was just built a couple of years ago for the Olympics and it's one of 4 Fairmont hotels in the city. We arrived at 2:30 in the morning and went through the least painful checkin ever. No ID or credit card was required and within 5 minutes of arriving we were in our room!
We used Fairmont free nights and a suite upgrade from my favorite deal that I've ever done, the Living Social lifetime Platinum special.
The hotel itself is modern, yet warm with wood tones. The suite we were booked into was excellent and had an awesome view of the city and harbor. There were 2 full bathrooms, a living room, bedroom, and a jetted tub. There's a even a TV in the mirror to watch while you soak in the tub. They had a crib waiting for us in the room with a kids kit, diapers, an infant bath, a diaper trash can, and an adorable infant robe.
There is an iPad in every room that is programmed for anything you can possibly need. From it you can schedule housekeeping and turndown service. You can request anything you can possibly need for your room, from towels to shampoo to toothpaste. You can have your car pulled up, schedule spa appointments, or pull up city maps and attractions. You can even control the lights and temperature of your room! A very neat use of technology indeed!
There is a rooftop pool that is heated to perfection and a hot tub. There was also lots of room to lounge outside with flat screen TVs. Spa access is free for Fairmont members. It's quite a serene space and very under-utilized. There are separate changing rooms with steam saunas that lead outdoors to a lounge area and a couple of hot tubs with TVs and an infrared sauna. We used our Platinum willow stream spa certificates for free hot stone massages and still had extra certs to buy some shoes and other sundries from the spa store.
-The hotel has a fleet of 7 series BMW's that will drive you anywhere downtown, free of charge. BMW bikes are also available on the house.
Overall this is a gem of a hotel with incredible service and I heartily recommend staying there. The only cost of our stay was $43 for 3 nights of valet parking. Hard to beat that!
Vancouver and Activities:
-The Fodor's guide for Vancouver was accurate and helpful for tips.
-Landing in Vancouver I experienced what I'm used to when landing in Hawaii. The air, fresh off the Pacific Ocean, is simply awesome. Clean and refreshing, it will definitely relax your senses. It's a beautiful city based around the Vancouver harbor. Now it's not Sydney beautiful, but it can give most North American cities a run for their money for its looks. Throughout the trip I did find myself continually comparing Vancouver to Sydney, two cities very much in touch with their harbors and the water.
-Traffic during rush hour did get pretty bad and it's exacerbated by the fact that all traffic is routed through downtown and there are very few dedicated left turn lanes.
-When the forecasters called for rain it was sunny and when they said it wouldn't rain it rained…what else is new. The climate of Sydney it is not, though many people swear by the Pacific Northwest temperate climate.  A little too cloudy for my taste though. Vancouver locals will brag about their nice beaches, but let's face it, they aren't Sydney nice!
-I was debating when to use my Freedom card, which has a 3% foreign exchange fee, versus a card like Sapphire Preferred without a foreign exchange fee. In the end I just used the Freedom card for parking meters and for dining/gas, transactions where you earn more than on other cards due to the 5 point categories and the 10 point per transaction bonus even though you are paying a foreign exchange fee.
-When traveling with a 1 year old you will always be a slave to their schedule. The trick is just to make the most of awake time that you have. Luckily for us Rafi slept on the flight to Vancouver and fell back asleep once we arrived in the hotel, so he quickly switched to Pacific time. On the way home he lost sleep due to the loss of 3 hours, but slept a lot once we got home and was back on his regular schedule within a day!
-We started our first day strolling through Stanley Park, a massive and beautiful park just minutes from downtown. There are lots of paid activities to do within the park, but we enjoyed just walking along the seawall and walking into the interior along paths and past waterfalls. There are lanes for bikes everywhere in the outdoorsy city and in the park was no exception.
-From the Fairmont it was an short walk to Gastown and Chinatown. Both are definitely worth strolling through.  We paid to access the Dr. Sun Yat-Sen Chinese Garden, but there is a free public chinese garden literally next door that was just as nice, I'd recommend skipping the paid one.
The world's first steam powered clock is worth checking out in Gastown, it whistles the time every 15 minutes.
-As per recommendations we skipped the expensive Capilano suspension bridge in favor of the free Lynn Canyon suspension bridge. It was empty when we got there. It's not something you can do while holding a baby, even taking pictures while on the bridge is scary. However the view is simply incredible. As you gather the nerve to look down you'll see waterfalls and beautiful pools of water and greenery everywhere you look, it's jaw-droppingly gorgeous. I may be wrong, but I can't imagine Capilano being that much nicer than Lynn Canyon to be worth $38/person with tax. I was ready to go though by the time other people showed up and decided to jump on top of the bridge, which sends anyone at the valley of the bridge flying upward.
-We took the gondola car up Grouse Mountain. It's definitely worth trying to have a window view as the scenery going up and down the mountain is amazing. Paths up here are paved and are easy to walk around with a stroller. We timed the visit to catch the lumberjack show which did not disappoint. It started off a little corny, but they do a good job keeping kids and adults entertained. We were honest about Rafi's age when they were giving away a wooden chair "accidentally" created during the show to the youngest audience member but another toddler that looked to be 18 months old was apparently the oldest looking 4 month old ever…
-I took the ferry one night from downtown to North Vancouver. It was just $2.50 as it's intended for local commuters, not tourists. While in Sydney we took ferries around the harbor that are also affordably priced, but on the Sydney ferries you can actually sit outside and enjoy the harbor while in Vancouver you are stuck inside of what's practically a floating bus. Not something you need to do.
-It's fun just walking the streets of Vancouver, definitely be sure to walk around on streets like Robson, though beware that sales tax is 12%.  When in Canada I always love to check out what's kosher parve in the grocery store that I can't get kosher back home.  This time we picked up some Dutch Gourmet Potato chips with flavors like Slow Cooked Ribs, Honey Dijon, and All-Dressed. We also got cereal like Quaker Oatmeal Squares (Original and Maple Sugar) and Cinnamon Corn Pops along with some Granola Bar flavors that they don't sell in the states.
-We drove for about 20 minutes along the Sea To Sky highway towards Whistler. We didn't have time during our 69 hours in Vancouver to make it all the way, but the scenery is very nice along the highway. It can't really compare to the Hana Highway on Maui or the Great Ocean Road outside Melbourne, but it's very pretty nonetheless.
-Granville Island has lots of markets and cute shops and is definitely worth a stroll around for a couple hours.
-We didn't have nearly enough time to check out Vancouver Island, though I would've liked to take a seaplane tour of it or of the mountains around Vancouver. On such a short trip though none of that was in the cards. I don't get worked up over things I miss in a city though, gotta leave some new stuff for the next time!
Restaurants:
-I have mixed feelings about Maple Grill, where we went for dinner on all 3 nights. They make some menu items better than anywhere, while others can be very mediocre. Service was very speedy and attentive on one occasion while excruciatingly slow and poor on another. Ambiance is nice, though on one night there was a major issue with flies. At any rate the Golden Tomato Roast Garlic soup is outstanding, one of the best soups I've ever had. The Beef Sliders are excellent and the Pulled Chicken Spring Rolls, the Maple Glazed Salmon, the Maple BBQ Chipotle Burger, and the Onion Rings are all very good. The rib-eye steak though was underwhelming, as were the short ribs and the sweet potato fries. The martinis and mojitos are all fun, though they were better on some nights than others. The hot chocolate cake with ice cream, lemon tarts, and chocolate cappuccino mousse desserts are all well worth the calories.
-We went to Sabra one day for lunch. The place is not particularly attractive and the overpriced pizza is even worse. The crust was burnt while the middle was underdone. Neither of us felt very good after eating it. The cinnamon danish was pretty good though. There is also a meat side of the restaurant that we did not try.
–Zaatar Hummus Bar is located right downtown and is open from 10am-3am! The place is clean, food tastes fresh, and most importantly their felafel is outstanding, the best I've had in North America. Their hummus and baba ganoush are excellent as well. The vegetarian menu is somewhat limited, but with a felafel like that does it matter? Don't miss their caramelized onions or their bourekas as well and bear in mind that with every 2 items you order you get a free drink!
-So, there's an expensive place to find subpar pizza, and a nice place to grab a felafel and a nice grill…hmm where did I find a city like that before? 😀
-We never made it to Felafel Plus. We went to Zaatar twice and would have gone back a third time had there been time!
-The kosher food on the plane from JFK to Vancouver was pretty good, however the food from Vancouver to JFK (sourced from Omnitzky's in Vancouver) was completely inedible, not even a dog would touch that stuff. I did convince the flight attendant to warm up a burger from Maple Grill for me, but after warming it up she told me that she should not have done that as it's against Cathay policy and that in the future I should not expect that again. Ouch. Then she came by and commented how good the burger looked… The onboard food was nothing like the top-notch Hermolis kosher meals that Cathay serves for flights from Hong Kong. If only all airline meals were sourced from Hermolis!
Pictures (Click to enlarge):
BA Lounge JFK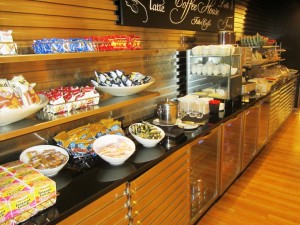 BA Lounge JFK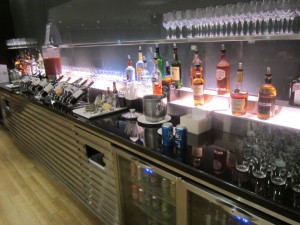 BA First Lounge JFK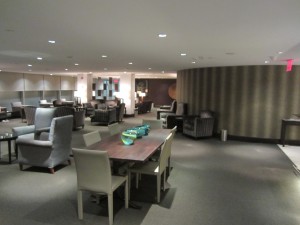 Cathay Pacific First Class Seat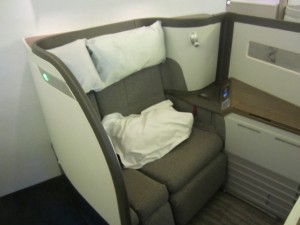 An edible kosher meal, JFK-Vancouver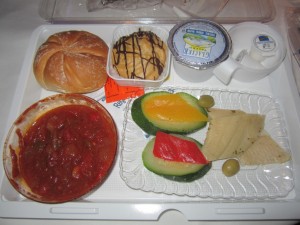 Hot Entree, JFK-Vancouver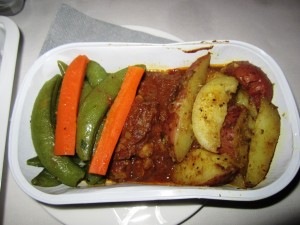 Cathay Pacific First Class Seat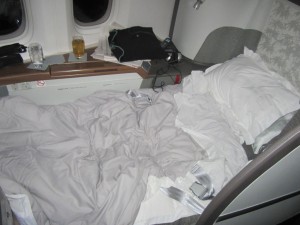 Cathay Pacific First Class Seat
Growing my collection of Cathay First Class Pajamas. Every flight has different colors!
Cathay Amenity Kits.
Cathay Business Class Seat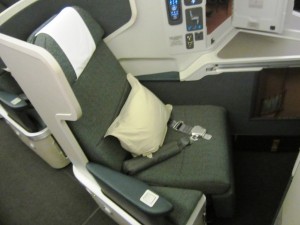 Waterlogged pasta and dry brownie, Vancouver-JFK.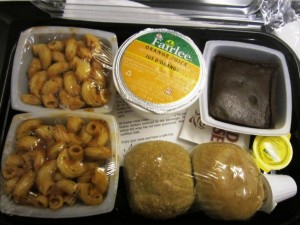 An inedible hot entree, Vancouver-JFK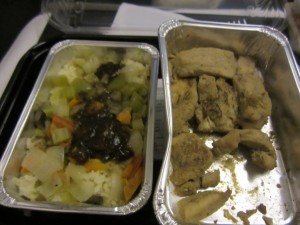 Cathay Pacific Business Class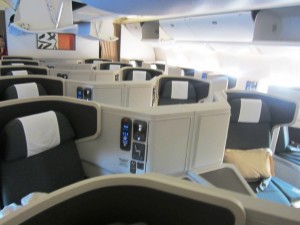 Fairmont Pacific Rim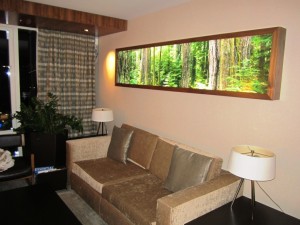 Fairmont Pacific Rim, 2nd suite bathroom.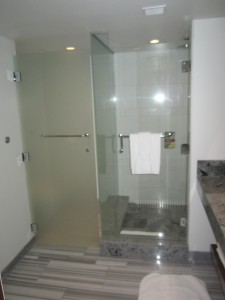 Fairmont Pacific Rim, master bathroom.
Fairmont Pacific Rim, master bathroom.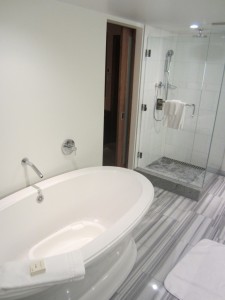 Fairmont Pacific Rim, living room.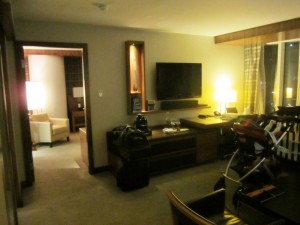 Fairmont iPad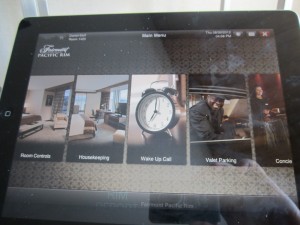 Stanley Park Seawall
Stanley Park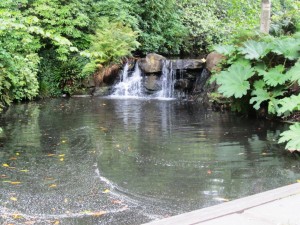 A grey day in Stanley Park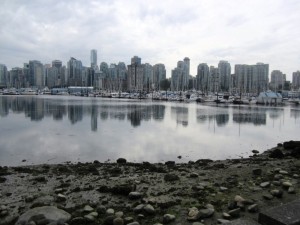 Fairmont Pacific Rim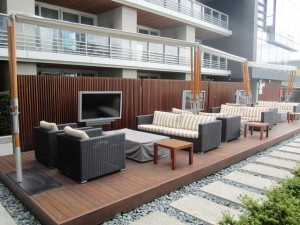 Fairmont Pacific Rim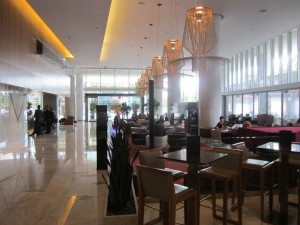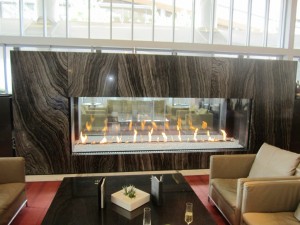 Fairmont Pacific Rim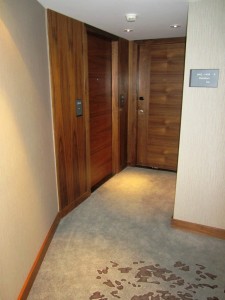 7 series BMW fleet, Fairmont Pacific Rim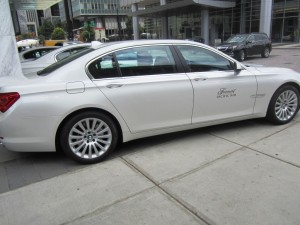 Jacuzzi, Willow Stream Spa at Fairmont Pacific Rim
Steam powered clock, Gastown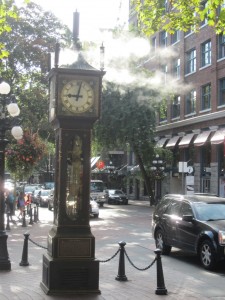 Gastown at night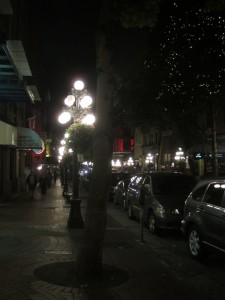 Steam powered clock, Gastown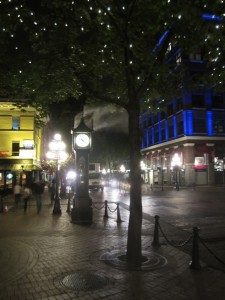 Free public chinese garden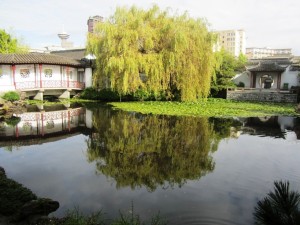 Dr. Sun Yat-Sen Chinese Garden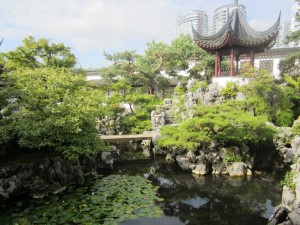 Gas station in the harbor.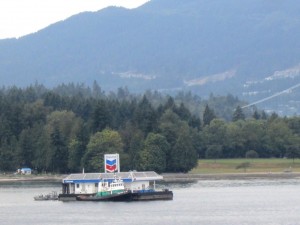 Vancouver Harbor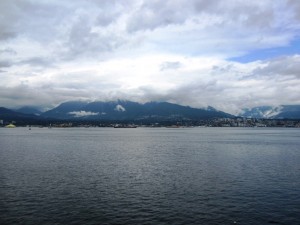 Gobs of glare on the ferry to North Vancouver.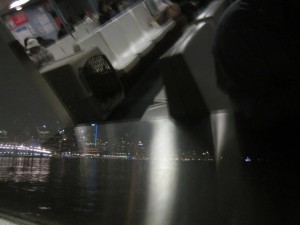 View of the Vancouver Harbor from the hotel room.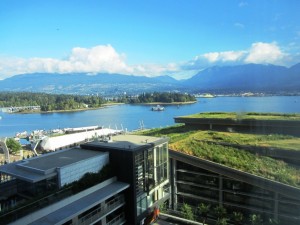 Vancouver Harbor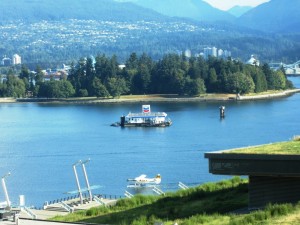 Lynn Canyon Suspension Bridge, the view really is jaw-dropping!
View from the gondola, Grouse Mountain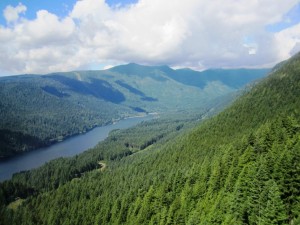 View from the gondola, Grouse Mountain
Lumberjack show, Grouse Mountain
Black Bear, Grouse Mountain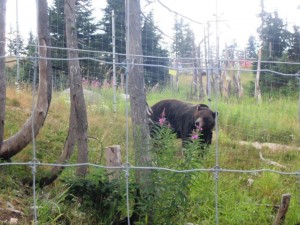 Grouse Mountain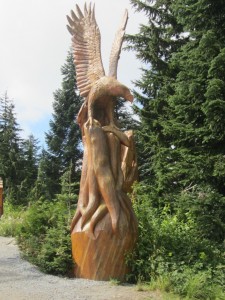 If only more words had numbers in the middle of them.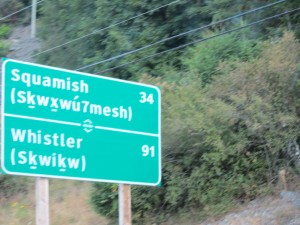 Sea To Sky Highway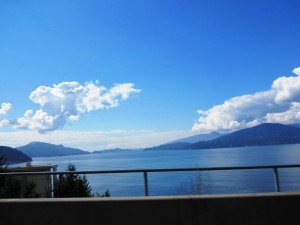 Maple Grill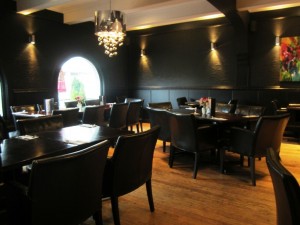 Delicious Golden Tomato Roast Garlic soup, Maple Grill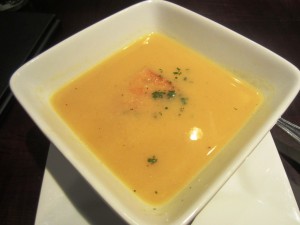 Mojito, Maple Grill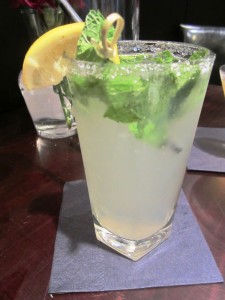 Yummy Onion Rings, Maple Grill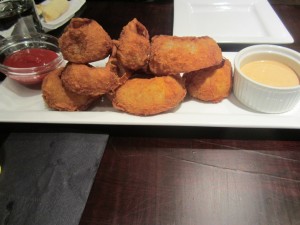 Mediocre Short Ribs, Maple Grill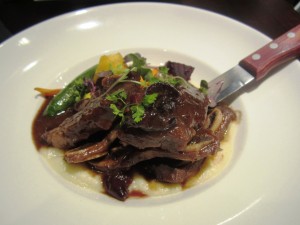 Delicious Maple Glazed Salmon, Maple Grill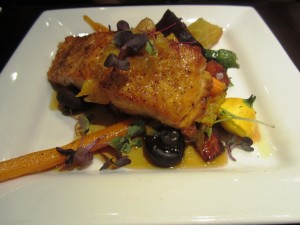 Excellent beef sliders, Maple Grill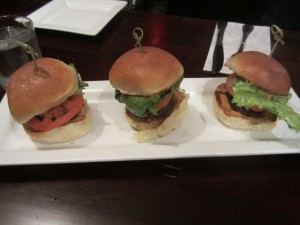 Delicious Maple BBQ Chipotle Burger, Maple Grill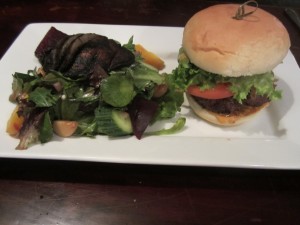 Excellent pulled chicken spring rolls, Maple Grill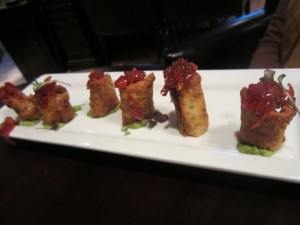 Meatball Sliders weren't bad, Maple Grill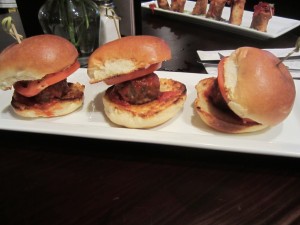 Rib-eye Steak, Maple Grill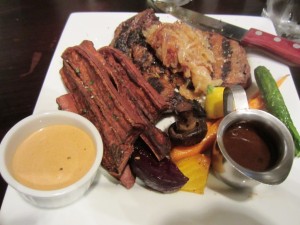 Lemon Tarts, Maple Grill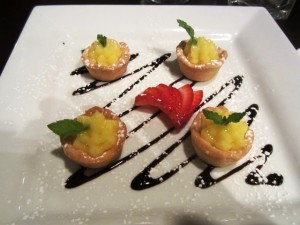 Chocolate Cappuccino Mousse, Maple Grill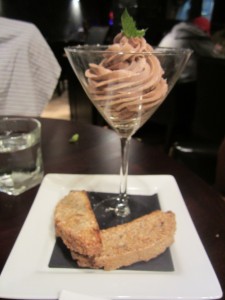 Burnt Pizza, Sabra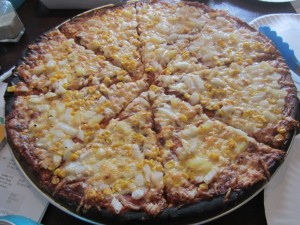 Felafel Plate, Zaatar Hummus Bar
Boureka, Zaatar Hummus Bar.