Find more articles like this by clicking on the "Trip Notes" tab on top of the DansDeals banner at the top of this site.
-I've spent the past week in Kansas City, the city of fountains. It's hard to believe, but it's been 4 years since I first went to Kansas City to find my soul mate. When I first landed the rental car agent told me that I had to try out Kansas City style BBQ. Kansas Citians are quite proud of their BBQ reputation. I nodded and laughed to myself as if I would ever be able to. Turns out I was wrong!
-The airport is one of a kind. Although there are 3 terminals, wherever you land you only need to walk a few feet to reach your checked bags and a few more feet to be outside.  If you are flying without luggage you can show up at the airport 25 minutes in advance and have time to spare at the gate. They need a ton of staffing and checkpoints to do this, but it's convenient for passengers. There is no TSA, they hire private security guards, but I find them to be even worse than TSA agents 😛
-Throw your preconceived notions away. This place isn't flat like they tell you in grade school and there are no cows roaming the streets, it's just a city that happens to be split across Kansas and Missouri.
-Weather can be extreme.  While the weather on this visit has been perfect (though perfect for mosquitos as well), I've been here numerous times in the triple digits  and when it's been well into the negatives, so be prepared.  Still, I thankfully haven't been around for any tornadoes yet.
-This past Sunday the Vaad of Kansas City held their 1st annual kosher BBQ competition. Organizer Mendel Segal invited me to be one of the judges for the event and I gladly accepted.  "Avid Traveler, Kosher Food Lover, Blogger and CEO of DansDeals.com" Lol…love it!
What an incredible event it was. Thousands of people turned out for the event from all walks of life. Participating in the contest were 15 teams ranging from local Orthodox Jews to teams that came in from Boston, Chicago, and Morristown with names like "Farbreng It" and "Holy Smokers," to local non-Jewish teams like "Three Brothers BBQ" and "Red Hot Orbits" that normally compete in regular non-kosher contests but were intrigued by the idea of a kosher competition and learning to try something new. Folks started cooking right after nightfall on Saturday and literally camped out all night long by their smokers. All were under the strict watchful eye of a mashgiach (kosher supervisor) who provided everything from the smokers, to the meat, to every spice and sauce being used by the entrants.
The judging was blind, every team had a number and we didn't know anything more than that. The categories were chicken, ribs, and brisket and each were judged on appearance, taste, and texture. The ribs were my favorite part by far. I can't even begin to describe how awesome one of the entrants ribs were, they were tangy, full of flavor, and moist. Indeed I later found out that the team that made the ribs that I fell in love with, "STP BBQ-Smoked to Perfection," won pretty much every award there was!  Perfection indeed.
At the event they sold all kinds of BBQ meats, had a pickle and hot dog eating contest, and there were even local brands of BBQ sauce that had a special kosher run just for sale at the event. All in all it was an awesome experience, the turnout from all walks of life was massive, the local news stations and papers were swarming the place, and I hope to be back again next summer to partake in it.
-Another new exciting place I checked out was the Google Fiber Space. There's just one of these guys worldwide and it's located smack on the border of Kansas and Missouri.
What Google is about to do to the internet is nothing short of revolutionary and the Fiber Space is a fun place to see it all happening. Download and Upload speeds of 900Mbps-1Gbps. Yes, that's download speeds that are 100 times faster than your so-called high-speed internet at home at 10Mbps.
There are demonstrations of just what can be done with that. Pages load before you can blink. Forget 1080p, you can watch 4K and 3D videos on youtube without any buffering time. Google Earth is INSANE with Google Fiber speeds. Download a movie in just a couple seconds. HD video games are on display. Except that the video games are all in the cloud, no cartridge or console is needed and it's all seamless thanks to the incredible speeds of Google Fiber.
The store has dozens of employees there to show you just how cool the service is. Google is testing it out in Kansas City to see the response of people. They are prioritizing which neighborhoods to serve based on per-registrations and people go around campaigning their neighbors to signup. The cost is $70 per month for Fiber Internet or $120 per month for Fiber Internet, TV, and they'll throw in a Nexus 7 tablet and that can be used as a remote control and a hard drive box. Alternatively Google will give you free internet at regular speeds for 7 years if you pay a one-time fee of $300.
As I explored the store I found a cozy little room to photograph. Then I turned around to look at the TV and a dietitian is live on the TV via webcam in full-blown HD, happy to discuss any questions I have one-on-one with me. We chatted for a full hour!
All in all a very cool experience and almost enough to make me want to move to Kansas City 😉
-There are lots of great museums in town if that's your thing, like the Nelson-Atkins Museum of Art, the Steamboat Arabia Museum, the Liberty Memorial World War 1 Museum and Monument, the Toy & Miniature Museum, the Truman Presidential Museum & Library, the Negro Leagues Baseball Museum, etc. We did most of those on our dates, but we didn't just do the dry stuff back then. We also took Segways (beware, once you try one you'll want to own one!) around the picturesque Union Station, hiked at the Overland Park Arboretum, painted pottery at Paint, Glaze, and Fire, walked around the awesome Plaza shopping district, went bowling/golfing/laser-tagging at Incredabowl, and took a Cinderella horse carriage ride around the Plaza and a gondola ride down the water there as well…good times.
-On this trip we went with some of my younger relatives in town to the new Legoland and Aquarium in Crown Center.  A combo ticket is $29 for adults and $23 for kids.  Pricy, but the kids absolutely loved it and I just might admit to having some fun there myself…
-There are currently no kosher restaurants in Kansas City (the kosher Subway has unfortunately closed down, does that make the original kosher Subway location in Cleveland the last one standing?) but the Hen House grocery store on Roe Avenue has a large kosher section with a deli as well as fresh prepared foods. Be aware that the counter is closed on Tuesdays. The kosher sushi you can buy at Hen House is very reasonably priced and is excellent, highly recommended. Their shnitzel (friend chicken breast) is great as well. Mendel Segal actually used to run the place and used to make incredible pulled BBQ beef sandwiches upon request, though you'd have to call to see what they can make for you now as he is no longer there.
So, anyone thinking of taking a vacation to Kansas City? It's just 9,000 British Airways Avios (approx 7,200 Starpoints) to fly round-trip from AA's hubs in Chicago and Dallas. Or would you consider competing in or attending the BBQ event next year?
Are you ready to roll? Relaxing in the United Club sure beats the gate!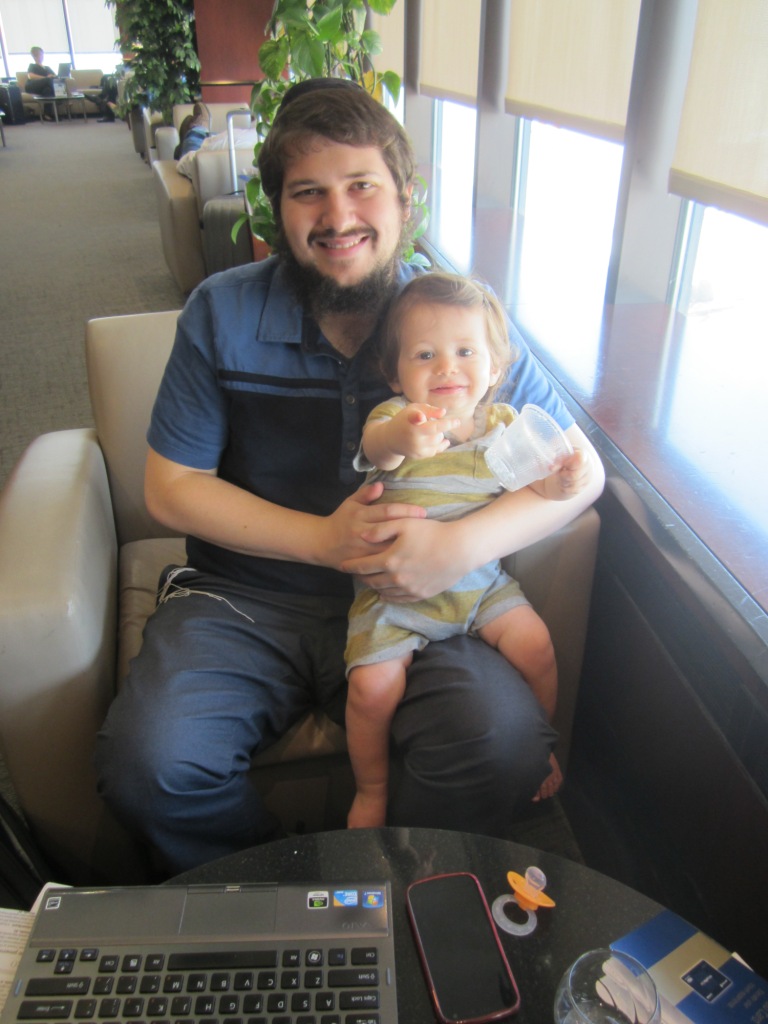 BBQ judging.  It's a hard job, but someone's got to do it!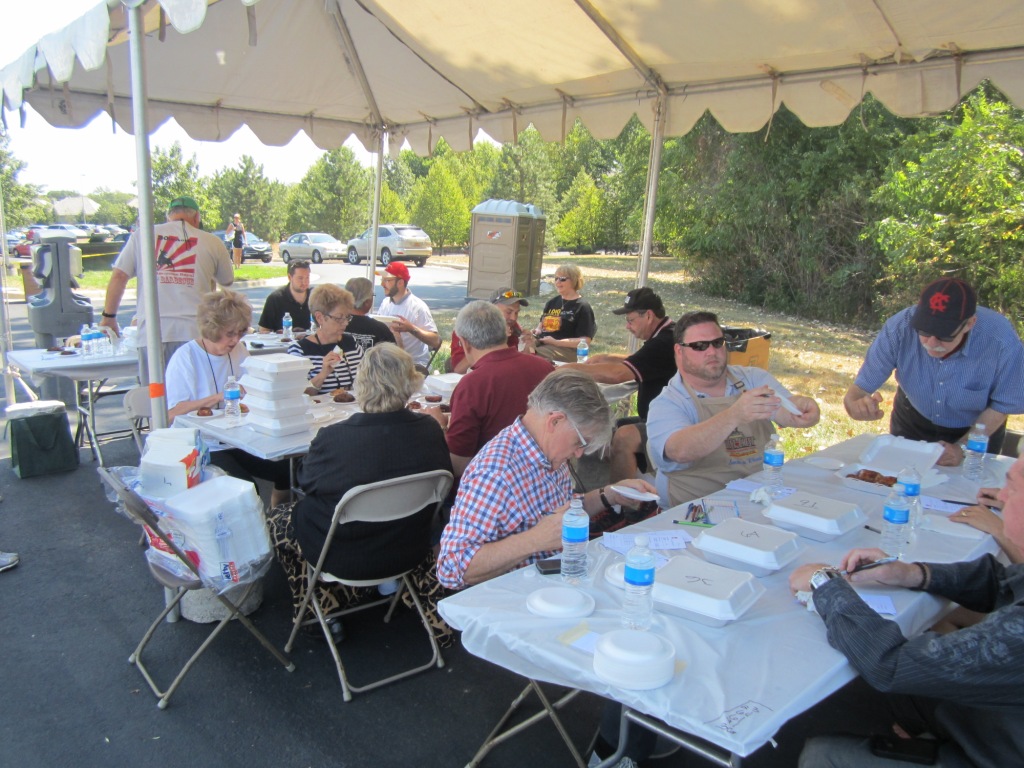 Mendel Segal being swarmed by interview after interview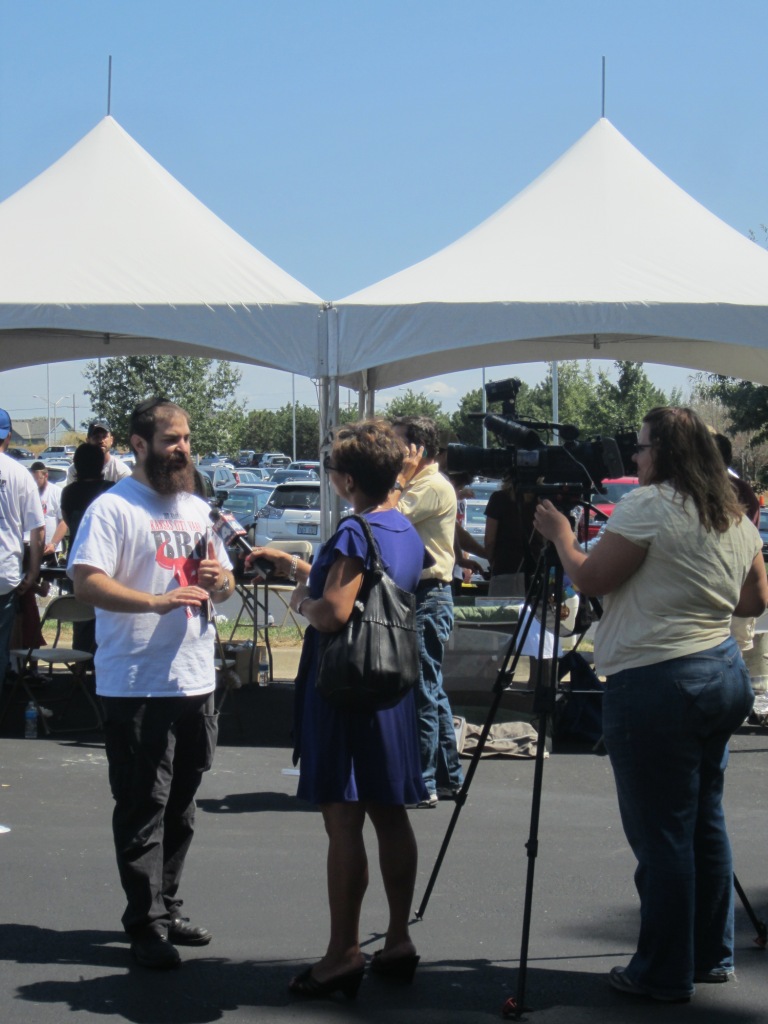 Ribs in anonymous boxes.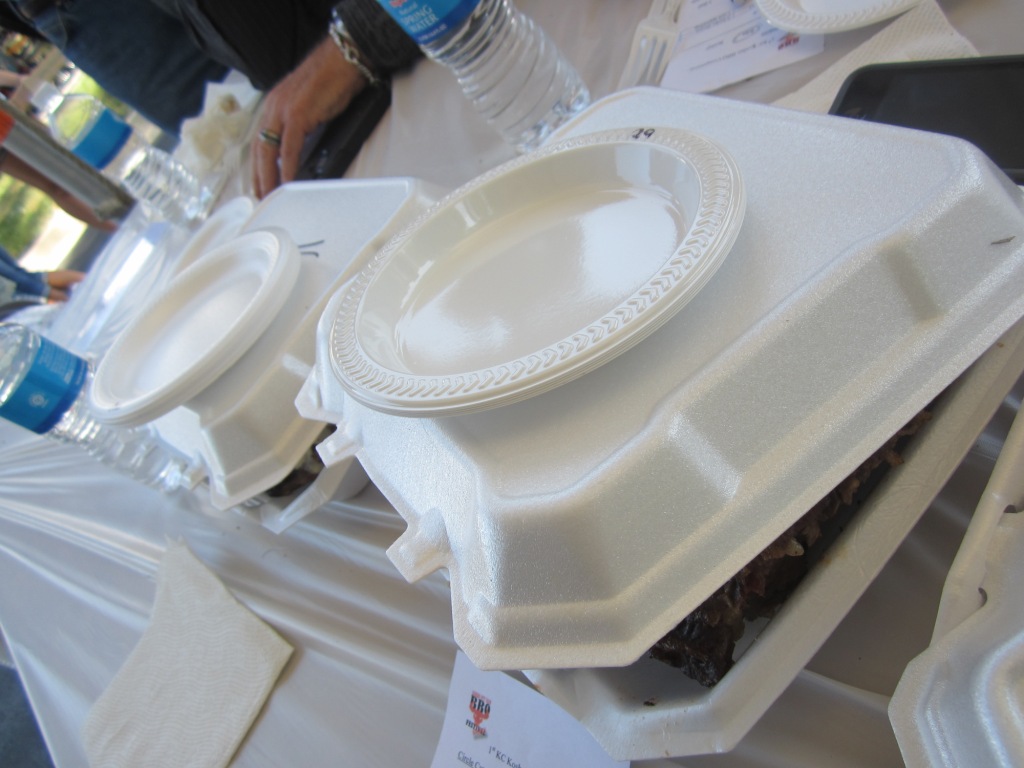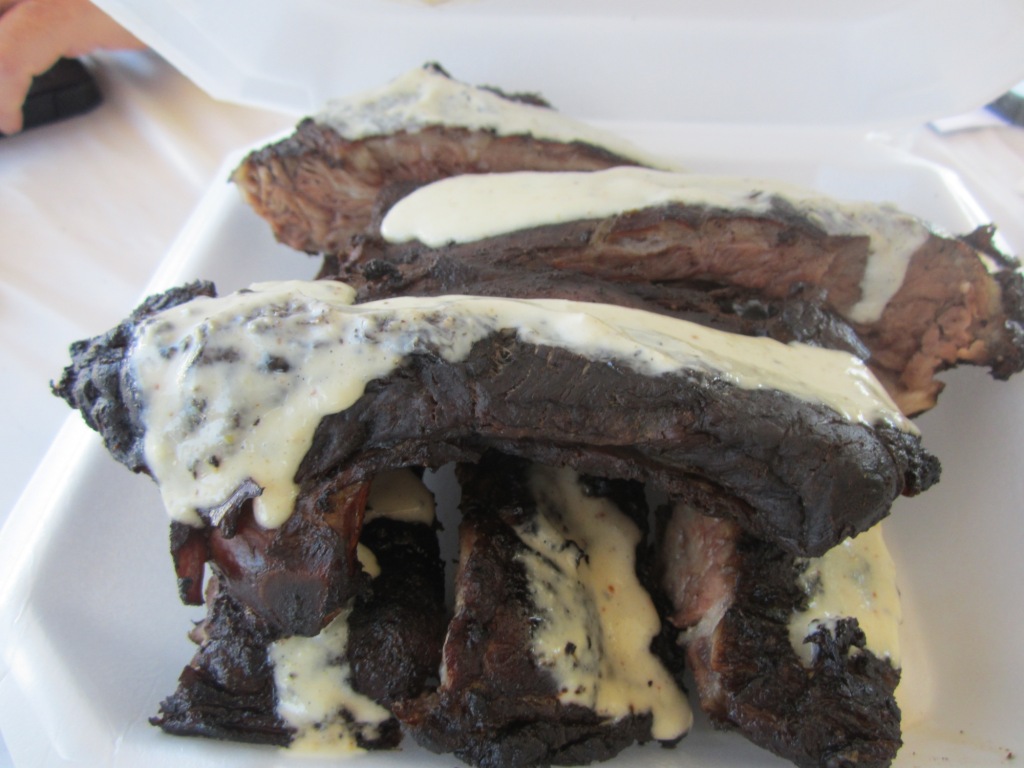 The heavenly ribs from STP: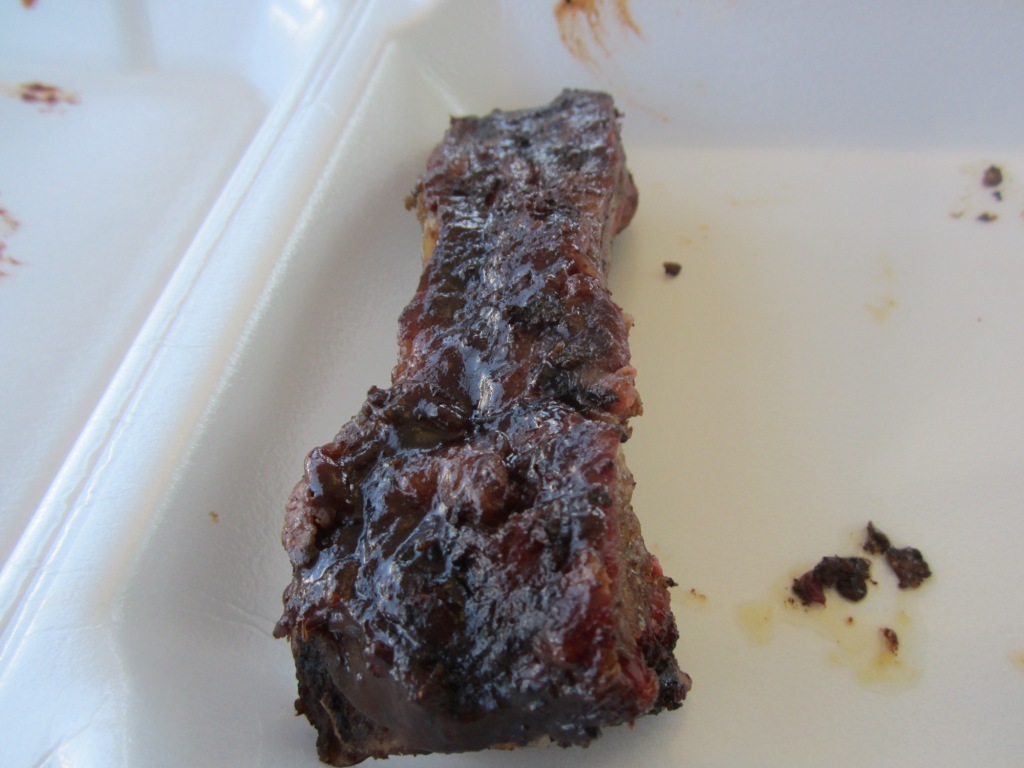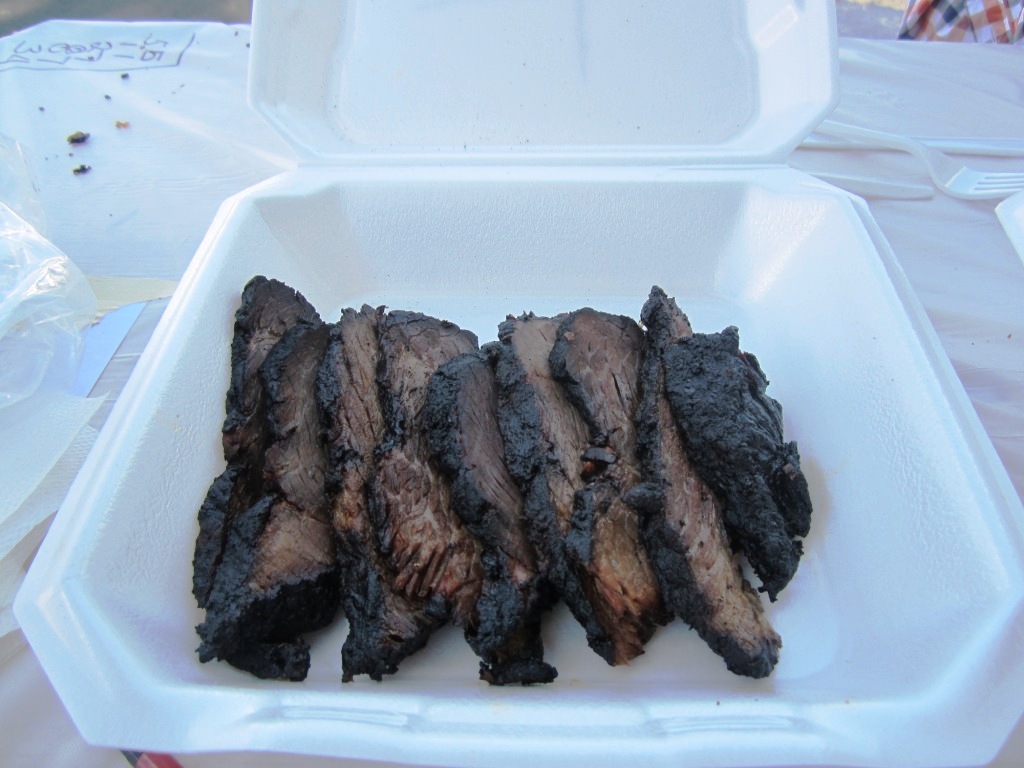 BBQ for sale to the public.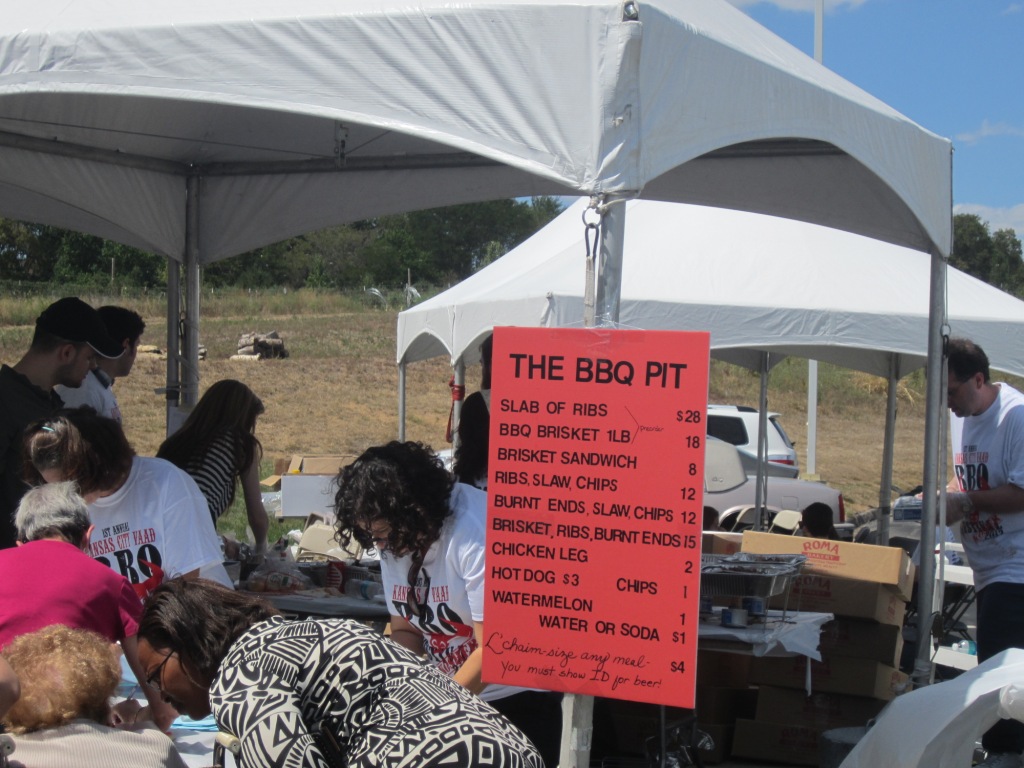 Hot Dog Eating contest.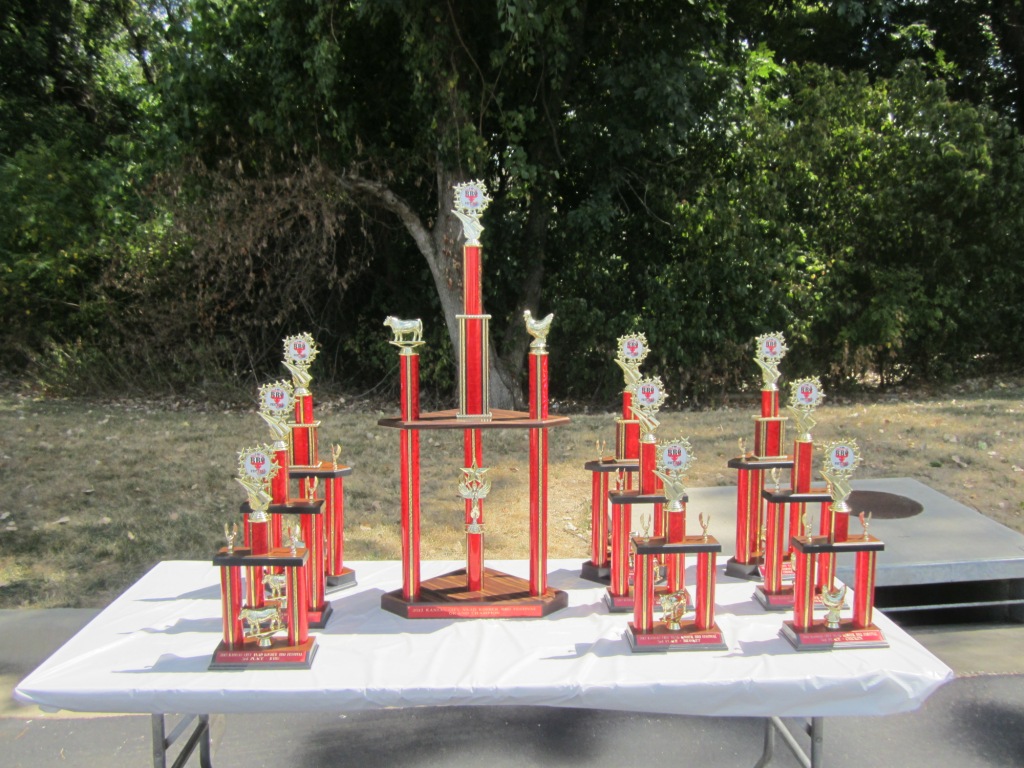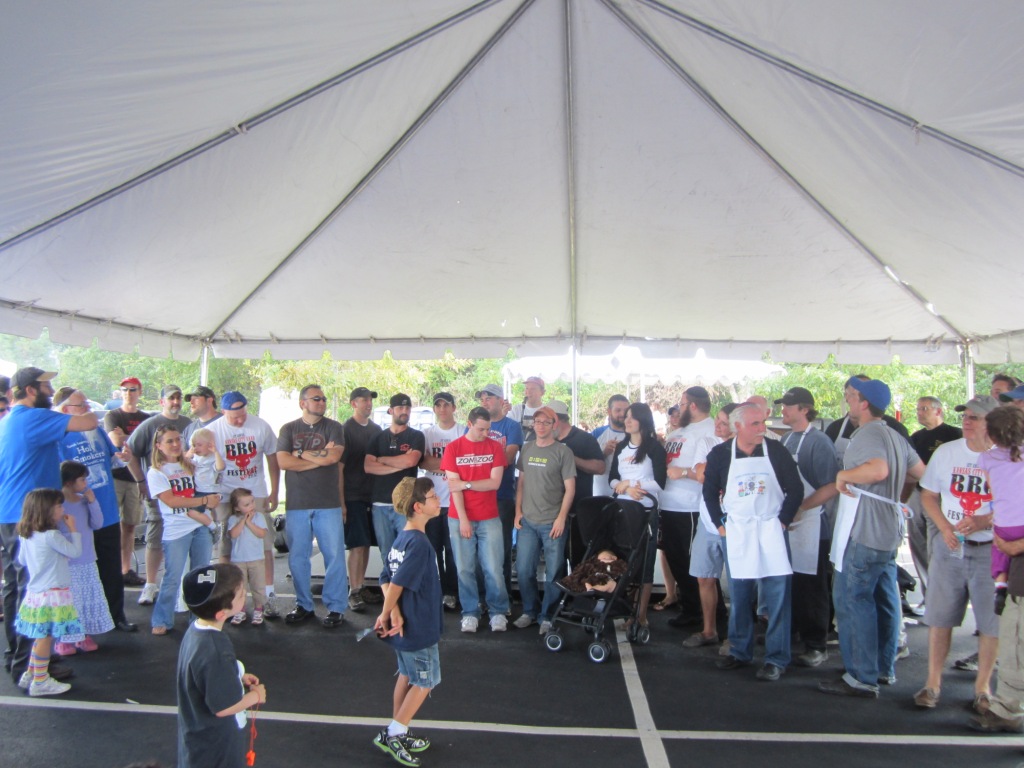 The 15 competing teams.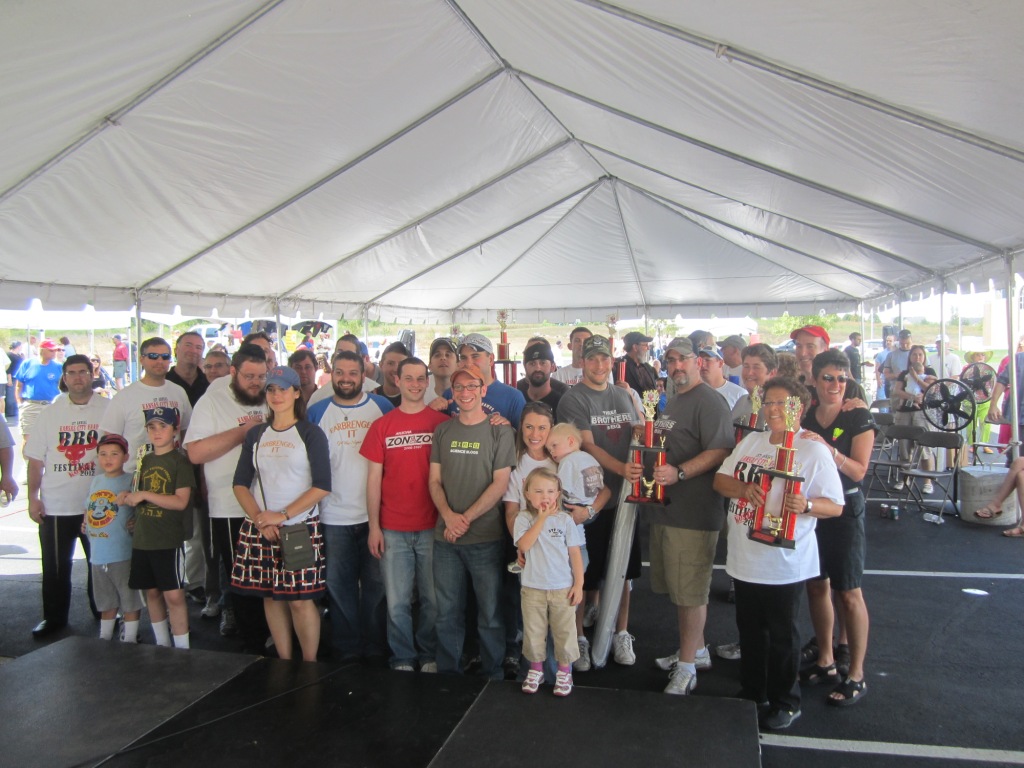 Google Fiber Space.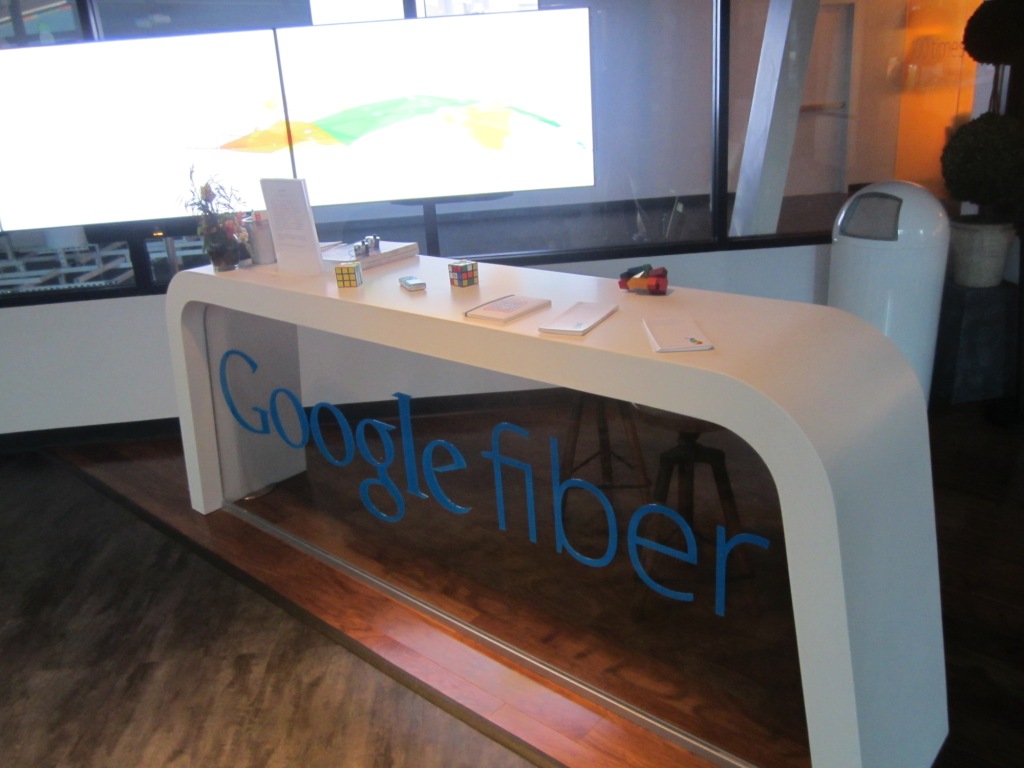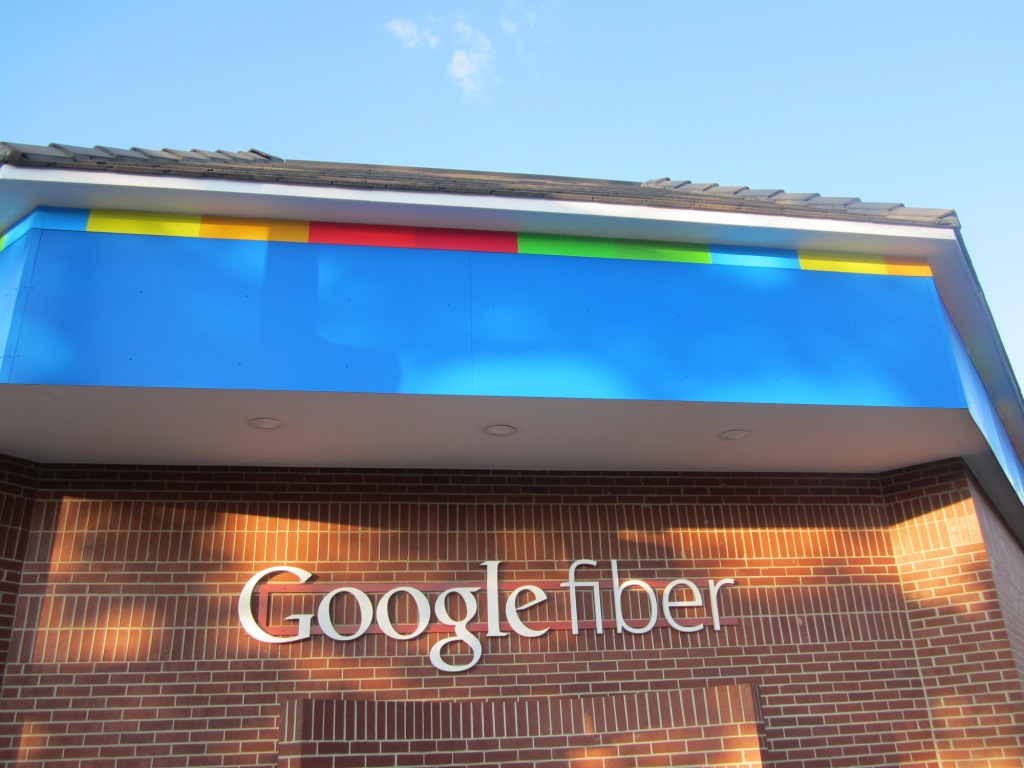 Reminded me of a site error or something.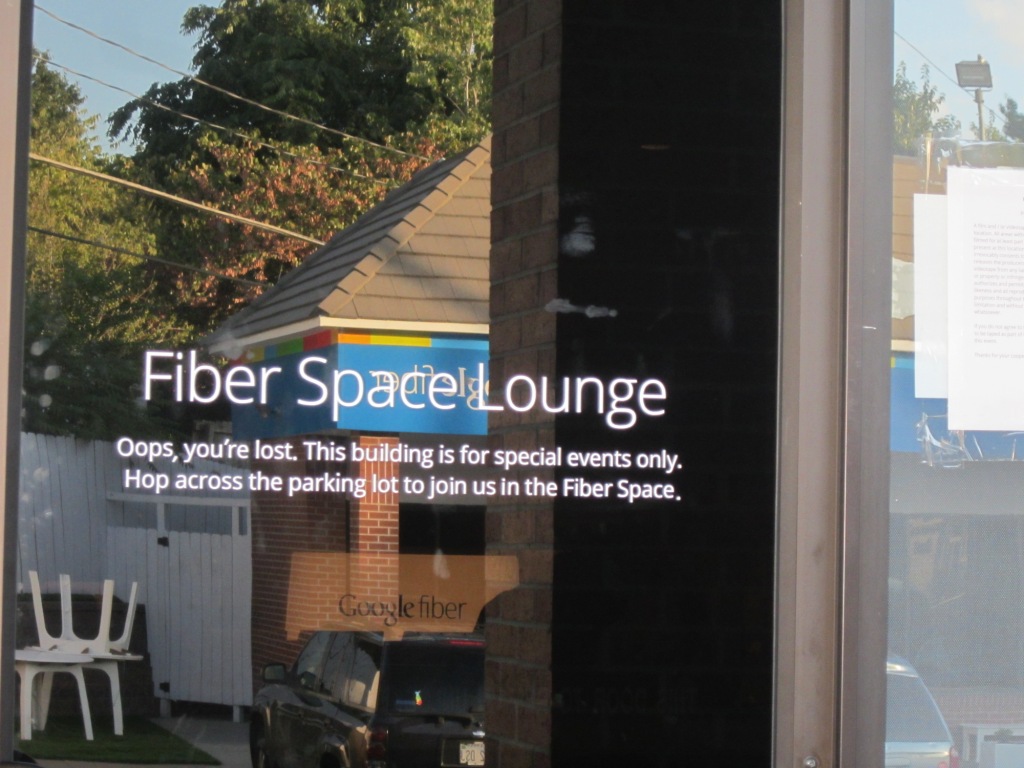 Fiber box.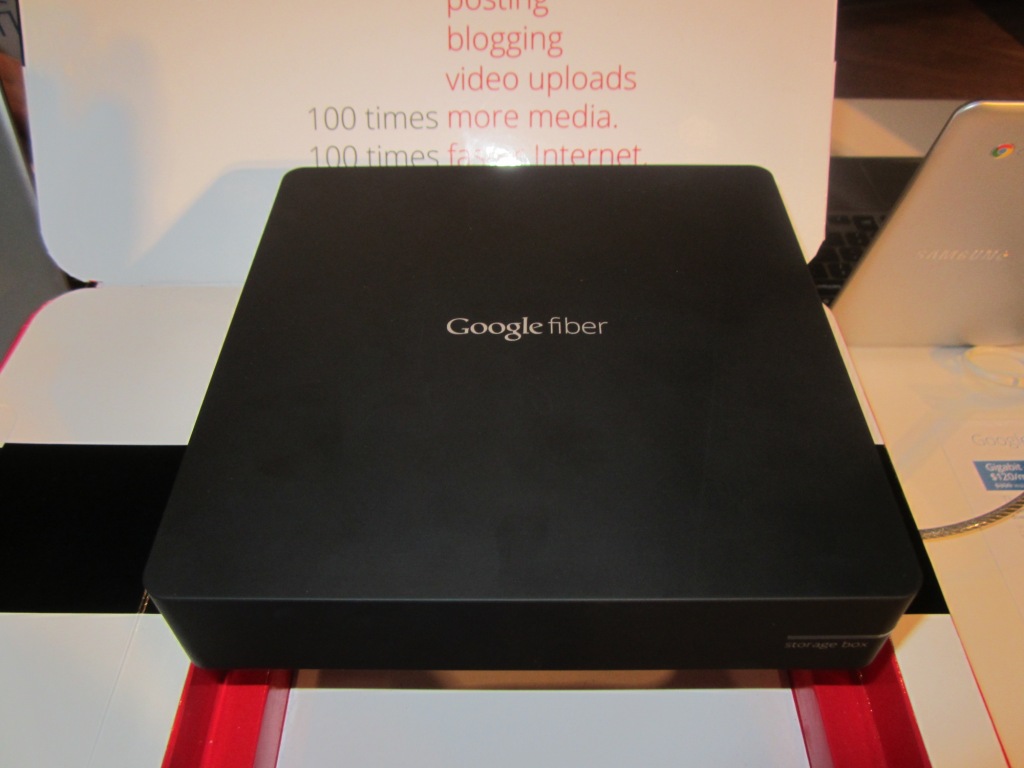 Streaming HD gaming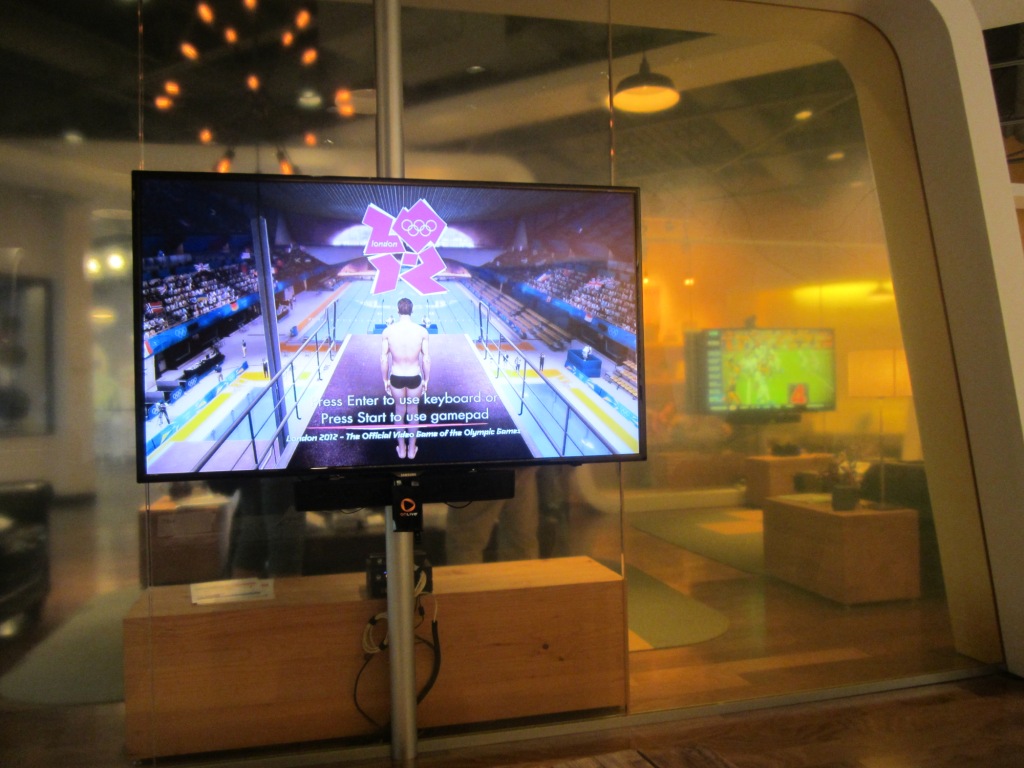 Yowza!  I can only drool…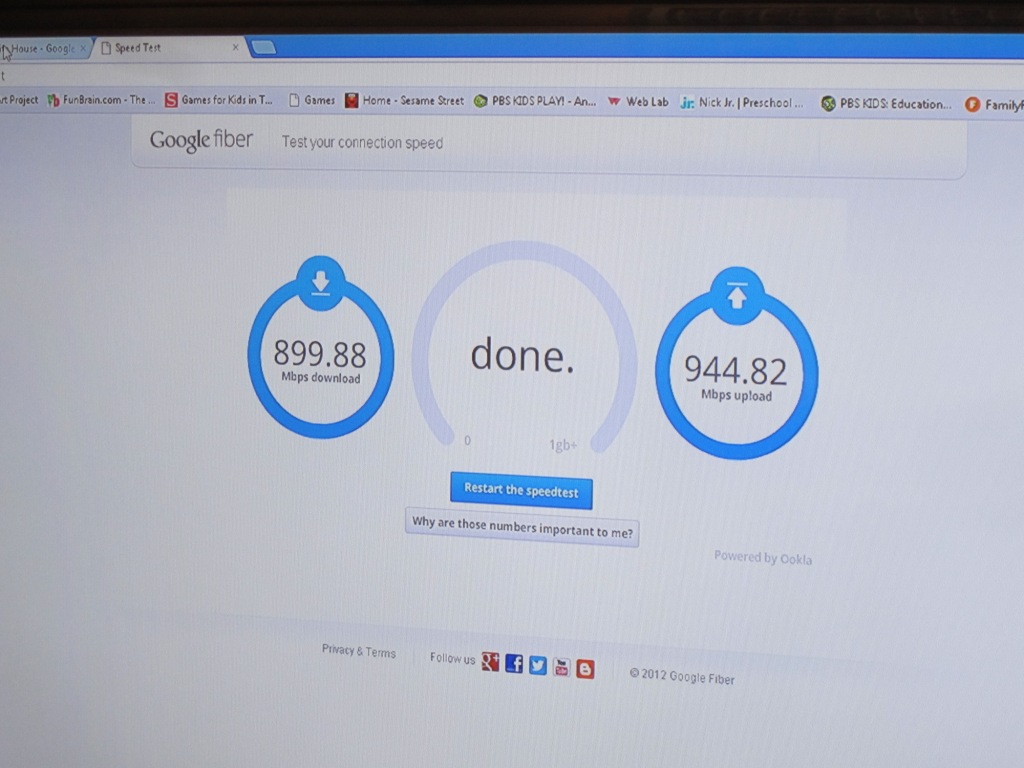 A whole lot warmer than an Apple Store!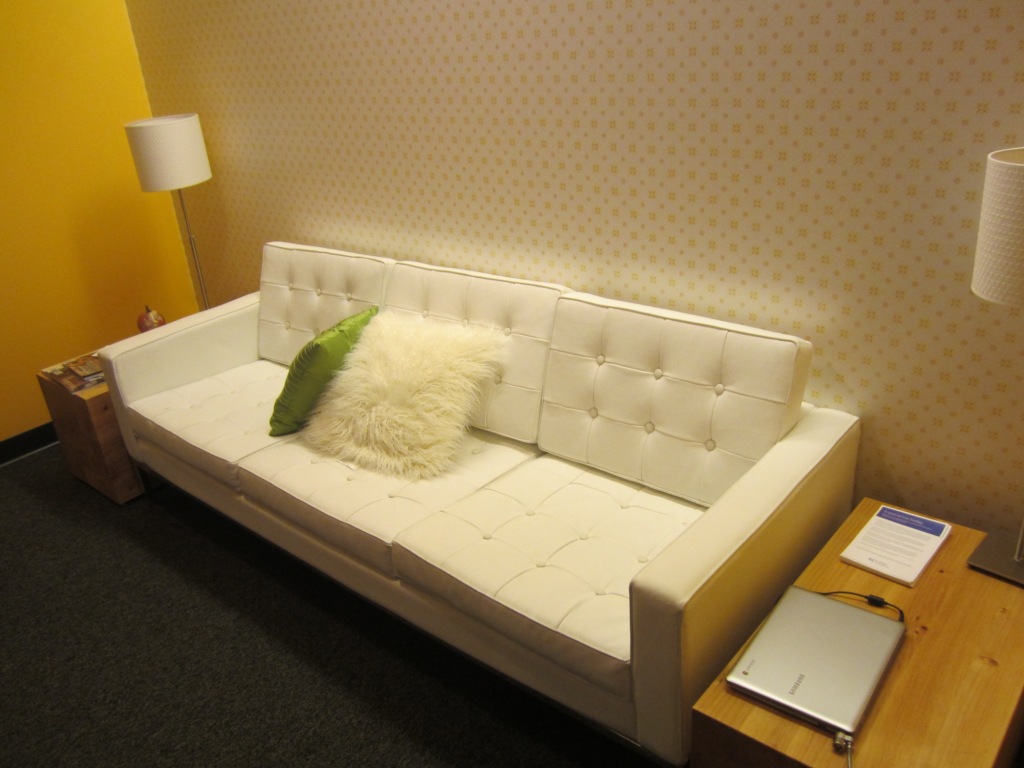 Surprise! Not Google TV on display but a personal consultation with a dietician in HD.