Singapore Airlines will resume flying the longest commercial flight in the world from Newark to Singapore in October after a hiatus of several years. The 9,534 mile flight takes a whopping 18.5 hours to fly!
There is now excellent business class saver award space on the flight.
The flight will be operated daily on an A350-900ULR with 67 business class seats and 94 premium economy seats. There will be no economy or first class offered on the plane.
You can redeem 70K Singapore miles for a one-way saver award flight between Newark and Singapore in premium economy or 92K Singapore miles in business class.
Singapore doesn't charge any fuel surcharges:
In 2013 I redeemed 60K United miles to fly business class from Cleveland-Newark-Singapore-Maldives. Back then the flight was operated by an A340-500 with 100 business class seats. There were no other classes of service on the flight back then. It was an excellent way to get to the Maldives.
Unfortunately Singapore no longer allows partner airlines to book premium cabin long-haul awards, so you'll need to use Singapore miles.
You can transfer AMEX, Chase, or Citi points to Singapore at a 1:1 ratio or Starwood points to Singapore at a 20K:25K ratio. AMEX and Chase transfers should post within a day. You can try calling Singapore to hold award space on the flight, though you may need to HUCA.
With the S. Regis Maldives and W Maldives offering villas for just 20K Starpoints starting on August 18th, lots of people are going to be looking for the best way to get there.
Singapore charges 110K miles to fly from Newark to the Maldives in business class via this flight. It's worth noting that late arrivals into the Maldives mean that you have to overnight near the airport in the Maldives as seaplane flights to the resorts only operate in the daytime. You can take an overnight connection in Singapore to avoid that:
What did I think of the 19 hour flight?
You can read the trip report here, but in short, I loved it.
Business class seat from Newark-Singapore, February 2013: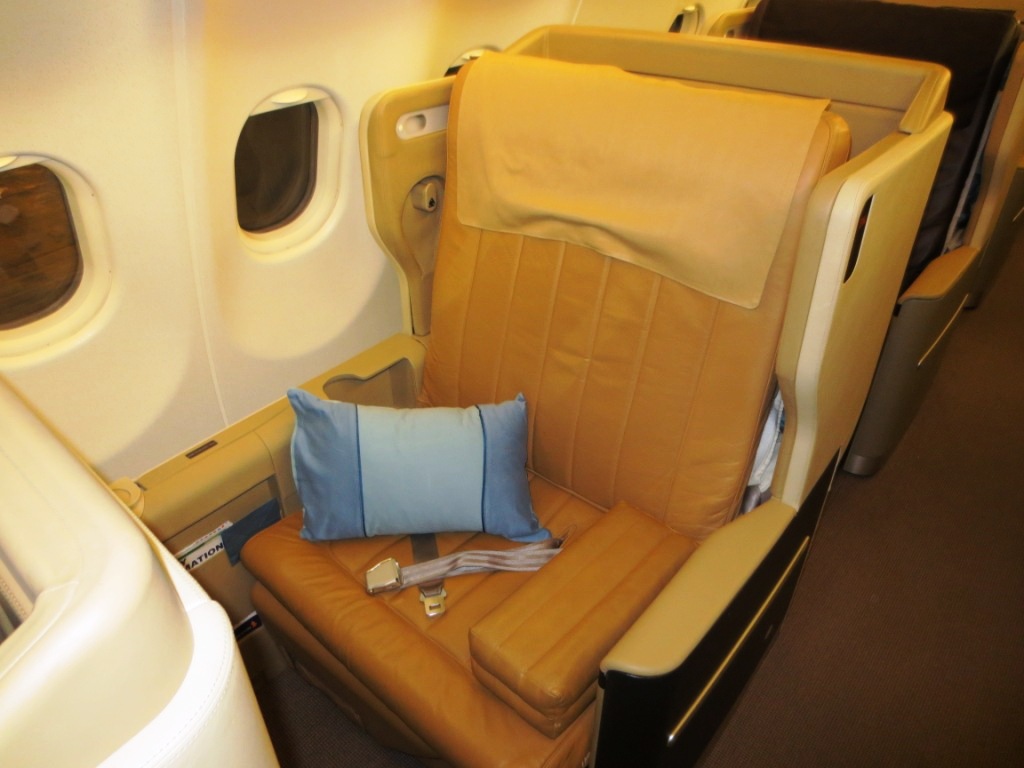 The problem with flights to Europe in premium cabins is that there's not enough time to enjoy a meal and still get a good night's sleep.
On this flight there was plenty of time for me to eat, drink some wine and scotch, surf the web, watch Argo, get a full night's sleep, eat again, watch Lincoln, and then land in Sinagpore.
In fact Singapore served 3 separate kosher meals on the flight. The plane was split into 3 sections and I was one of the only passengers in my section, giving the flight an almost private jet feel.
Business class seat from Newark-Singapore, February 2013: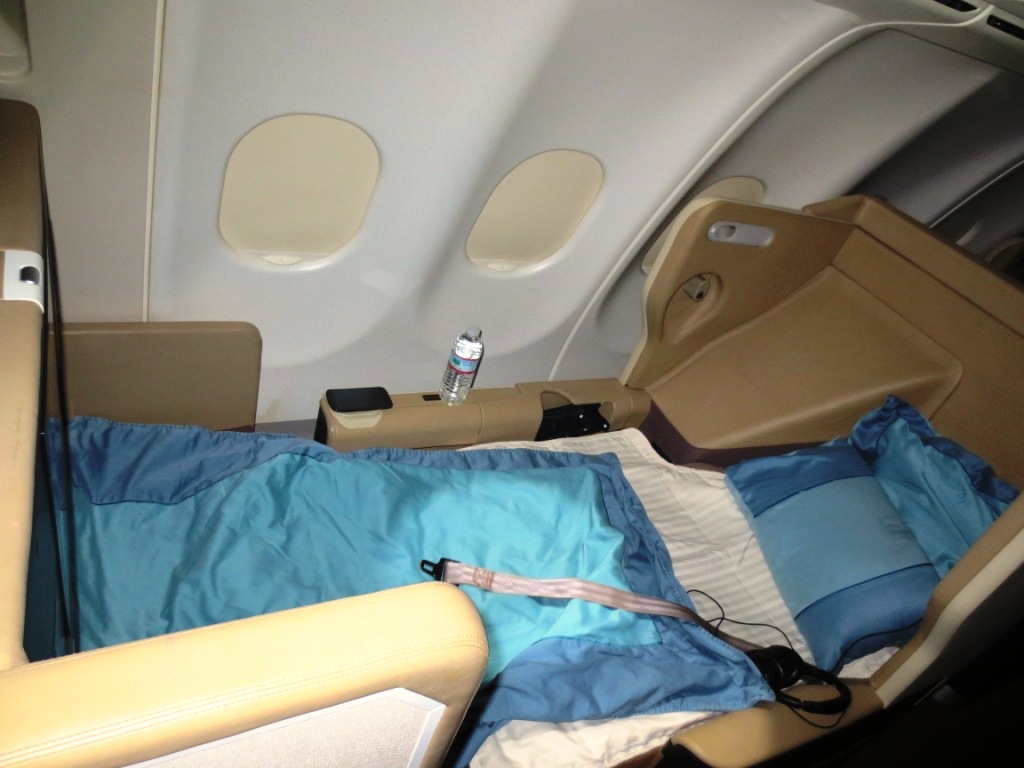 I emailed Singapore if they have kosher wine on the flight and they even catered kosher wine for me!
I've flown Singapore in economy, business, and suites class and the service has always been impeccable. The flight attendants seem to know exactly when to bring you another glass of seltzer and when to leave you alone. It's my favorite airline to fly in any class of service.
I had ordered delicious Sesame Chicken from New Kosher Special with free delivery to Newark Airport and the flight attendants were happy to store it for me in a fridge and warm it up double-wrapped (BYOK).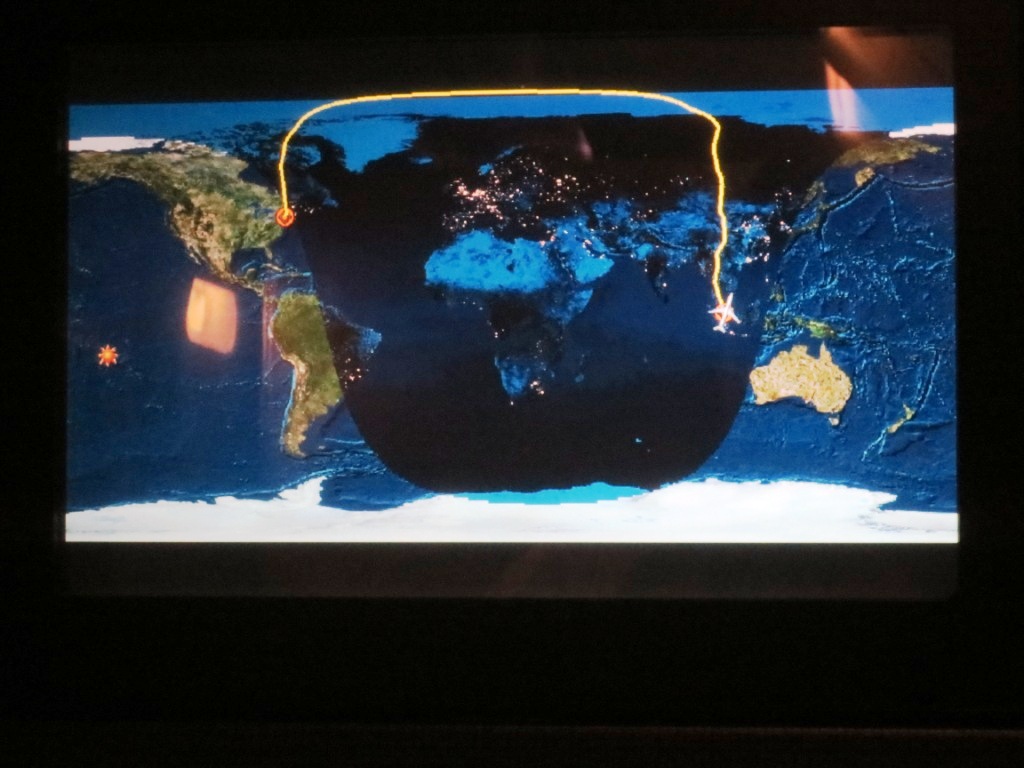 The sign of a great flight is when you're sad to have it end. And even after a 19 hour flight, I was sad to have to deplane. Though I sure enjoyed the showers in the Singapore lounge.
Will you book an award on the longest flight in the world?