Update: Cathay Pacific has revised the final date for this route to February 23rd.
Related post: Cathay Pacific Suspends Flights To Newark, Washington DC, Maldives, And More; Employees Asked To Take Unpaid Time Off
---
Originally posted on 2/4:
Last September I wrote about Cathay Pacific announcing the end of their nonstop flights between JFK and Vancouver. The last flight was supposed to be on March 27.
Last month I asked which readers might take it for a final time.
But over the past week we've seen US airlines suspend all of their flights to mainland China, United suspend their Newark-Hong Kong service, and American suspend all of their flights to Hong Kong. You can even get a full refund from United if you're booked to fly to Hong Kong.
I wrote about how Coronavirus is going to take a toll on air travel this year in this week's Sunday roundup.
Cathay Pacific flights have been turned away from the Philippines and Italy and they have dramatically reduced their flights to mainland China.
I've been following their JFK-Vancouver flight closely as I redeemed miles to fly one last hurrah on Cathay Pacific first class between NYC and Vancouver next week. I'm still not sure if I'll go, but I'm leaning towards cancelling it as I'd be worried about catching something from another passenger coming from Asia.
I asked DDFB safety expert Zalmy Silver if it's safe, but he's flying to Vietnam next week in Cathay Pacific First Class from the glitch we posted last year, so that's his answer.
It probably is indeed safer than driving to the airport, but whether I'll actually enjoy the flight under the circumstances is a better question.
Today I noticed that Cathay is not selling flights from JFK to Vancouver after 2/18 and they're not selling flights from Vancouver to JFK after 2/17, more than 5 weeks before they previously announced the flights would be discontinued.
I haven't seen any official announcements, but it sure seems like they will be killing off that route early, so there's just 2 weeks left if you want to fly on the best flight in North America before it's likely gone forever.
I wrote about our first trip to Vancouver on Cathay Pacific 7.5 years ago here. Mimi and I flew back to Vancouver a few years ago and once again had an amazing trip to the beautiful city, with fantastic Cathay Pacific first class service.
If you want to book an award to Vancouver it takes 17.5K Alaska miles for coach, 20K for premium economy, 25K for business, or 35K for first class. Note that you need to call to book Cathay awards using Alaska miles. You can use 13K BA miles for coach, 38,750 miles for business, or 51.5K for first class. Note that you need to call to book Cathay awards using BA miles if you want to travel within a week, but you can search for award space using AA or Qantas. You can also use 12.5K AA miles for coach, 32.5K AA miles for business, or 50K AA miles for first class. You can search for space using AA's advanced search award calendar.
From Vancouver you can drive 2 hours north on the stunning Sea to Sky Highway to Whistler, home to world famous skiing.
First and business class award space is wide open:
---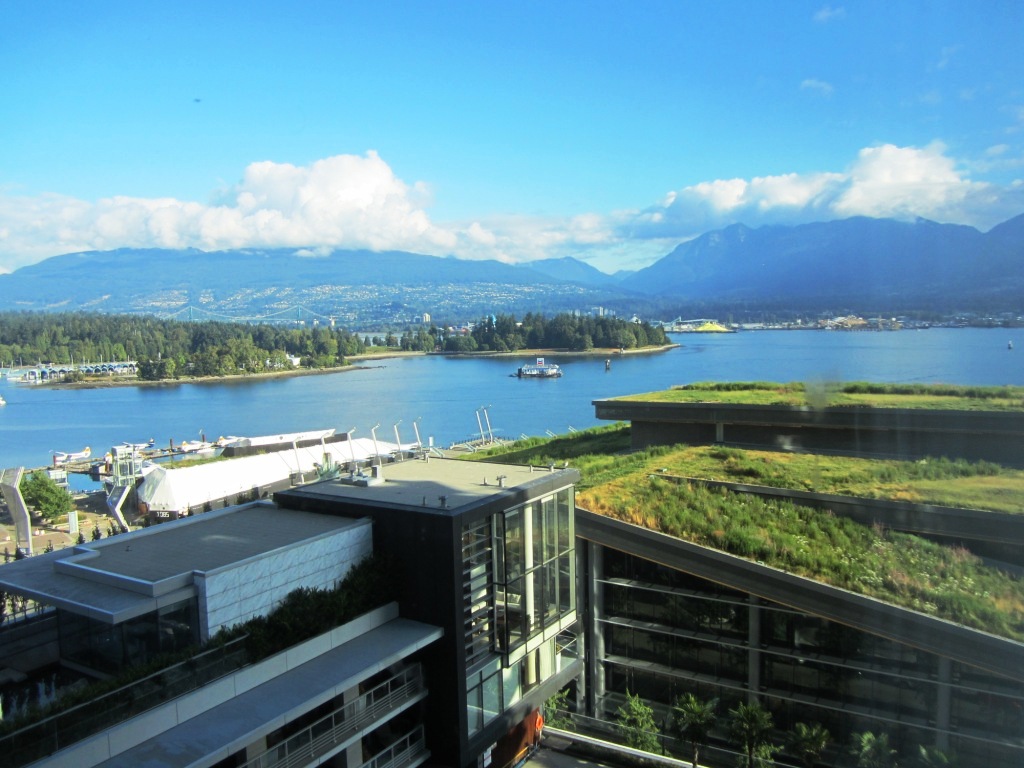 Will you fly to Vancouver before Cathay Pacific service ends?