Amazon used to send subscribe and save items out right away.  Recently they started only sending them out once a month.
For example take a case of 160 Pampers Size 4 Cruisers. The Amazon price is $46.99 less the $2 coupon.  With Amazon Mom the subscribe and save price is $37.59 less the the $2 coupon.
However on my account at least it says "Add to your next monthly Subscribe & Save delivery: Feb. 16" so it will be more than a month until I actually get the diapers.
The solution though is actually quite simple.  Place the order for the diapers.  Then just click here to manage your subscriptions.
On the left of the item it will say, "1 unit every 6 months. Change "  However if you click on change it will not let you change the month to anything earlier than February.
At the top of the page however it says, "Your monthly Subscribe & Save delivery day is the 16th day of the month. Change "
Change this day to the 17th (or any day that is at least 7 days from now).
Then go back to "1 unit every 6 months. Change " January will now be an option and you'll have your diapers within a week.
You can change the dates as often as you'd like!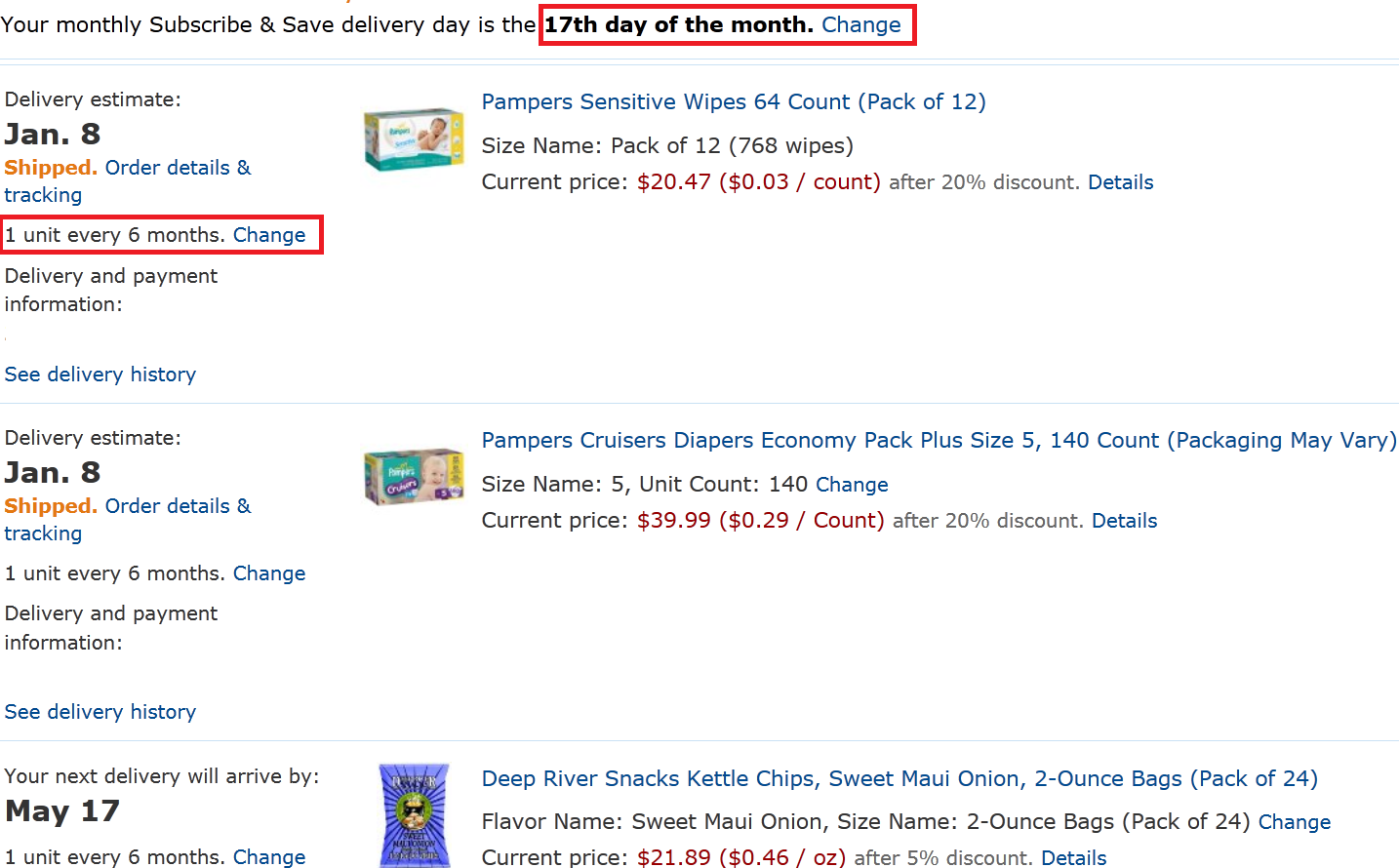 Amazon offers free shipping with $25+ orders or get free 1 day shipping on all orders with
a free trial of Amazon Prime
. A prime trial is also free with
Amazon Family (which also gets you up to 20% off diapers among other benefits)
or
Amazon Student. EBT/Medicaid Cardholders can save on Prime Membership here.