-First of all thanks to each and every one of the 129 commenters who shared their tips on where to eat and what to do in Miami, you guys rock and I couldn't have planned all this without you!
We flew to Miami on Sunday evening with 2 free AA Business ExtrAA awards, and arrived back home early this morning after a nonstop flight turned into a 3 flight, all-day nightmare.
Flying to Miami:
-As I said earlier, this was my first trip to Miami.  It was also my 10 week old son Rafi's first flight, as long as you don't count the 26 flights he took in-utero.  Finally it was also the first time I've ever had a flight cancelled after waiting hours on the tarmac, an experience which is just dreadful.
-We decided to bring our Bugaboo Frog (yes, of course I got it for free, but that's a story for another time 😉 ) along for the trip.  It folds up to be quite compact and our Graco snugride carseat attaches to it.  Rafi still sleeps in the Bugaboo bassinet at night, so we checked that in our luggage along with the base for the Graco Snugride.  Rafi rode in the Graco carseat attached to the Bugaboo frame onto the plane.  They gate-checked the Bugaboo frame without any problem as it's much less than the 20 pound limit and folds up nicely.  There was an empty seat next to us, so we were able to bring the carseat onto the plane without the base and it fit perfectly in the seat on the Embraer 145 jungle jet. The person in front couldn't recline though with the carseat in place.  Note that when you bring a carseat it must be placed by the window seat so as not to block anyone in case of emergency, so of course be sure to bring a nursing cover when on a regional jet as you'll be in the aisle.
-Flying with Rafi was a real learning experience, it felt like my  first time flying again!  Thank Gd he was amazing.  We got to enjoy the Presidents Club after the security hassle.  I opted out of the nude-o-scope and got the full body massage, but they did not make my wife go through it as she was holding Rafi, so that was a nice benefit.  Rafi was absolutely amazing on the plane and nursed for takeoff and landing as was suggested.  He took it all in like a pro!  His Australian "Love to Swaddle up" swaddle is just incredible and calms him down instantly and is a must-buy for any parents, it's incomparably better then the saddles sold in the US.
-Miami airport truly is massive.  American Eagle operates from satellite gates that are as far as can possibly be.  After lots of walking, a train ride, lots more walking, and yet another train ride I finally got to Avis where they had a BMW 3 series waiting for me right up front.  Not bad at all for just $27 a day, although I was slightly underwhelmed by my first time driving a German car.  Call me crazy, but personally I'd take the Infiniti G37x or even the Caddy CTS that Avis usually gives me over it.
-While most of restaurants say on their site that they close at 11, in actuality it's closer to 10.  By the time I had the car at 10 most places were closed.  Many people had mentioned that Avigdor's Cafe by Mozart was open 24 hours a day, so that's where we headed to first.
Hotel:
-We stayed at the W South Beach with Starwood free resort nights.  It was definitely nothing like the amazing W Hong Kong, which was my only previous experience with the W hotel chain (besides for their awesome W mattress that so many of us now enjoy nightly!)  We were upgraded to a "fantastic suite" which is their base suite although I was hoping for the Oasis suite that is also eligible for upgrades for Starwood Platinum members.  The checkin agent said to come back to him tomorrow and he would get us into a nicer suite.  The next day he said he had plenty of suites available and was about to give it to me when he said he had to just clear it "in the back."  He came back to say that "the owners were all coming in the next day" and he couldn't upgrade us…mind you that SPG.com still showed multiple rooms for sale every night in all of the suite categories.
-The room was very modern with a living room and bedroom, 2 flat screens, 2 Bose stereo systems with ipod chargers, a sub-zero fridge, and a nice balcony.  It also had several annoyances.  No clock.  A huge shower, but no tub.  The shades are nearly impossible to open and close.  By default they are open, which gives anyone on their balcony a wide open view of your bedroom and living room.  Indeed from your balcony you can see clearly into many other people's rooms, especially at night.  Every morning our room would stink of smoke, for reasons the hotel could not explain.  Housekeeping came into our room at 8am even though the door was locked and the do not disturb sign was out and then proceeded to ask when they could return when I said to please go away.  On one day they made our room but didn't give us any fresh towels or toiletries.  When I called their "whatever, whenever" line I was placed on hold for over 10 minutes before I was able to let them know about that.
Valet parking is about $38 per day and is unbelievably slow.  It takes at least 15-20 minutes for them to get your car for you.  Some of the staff were very nice, but others were very pretentious and rude.  The hotel tries very hard to be trendy, so expect to feel slightly uncomfortable walking through the velvet ropes that they sometimes have blocking the front doors, while with a stroller.  Definitely not your typical family hotel and we didn't see any other families with any kids during our entire stay.
Internet is about $15/day, but was waived for me as a Starwood Platinum member, but I did have to request that it be removed from my bill.  Nothing seems to happen automatically here.
I left a nice, non-iron dress shirt from Banana Republic in the closet when we checked out.  I called them as I drove to the airport and asked if someone can check for the shirt while I waited on hold.  They refused and said housekeeping would bring it to lost and found when the room was cleaned and I would be contacted.  I called another 3 times and each time was promised a call back but never got one.  When I called now they just told me that there's another guest in the room so there's nothing that can be done.  No returned phone calls and no help offered at all.  Service and guest satisfaction at the W is sorely lacking.
Be sure not to forget your toothpaste!  W Hong Kong may give you Colgate automatically, but W South Beach will provide you with some bootleg no-name toothpaste if you need it…
On the flip side, the hotel has a main infinity pool with day beds in shade and there's a "hidden pool" to the left of the main pool that's always empty.  The beach in front of the hotel is lovely and at least in the mornings when I went out there was quite empty.  The hotel sets you up with chairs and towels on the beach.  The lobby is very nice and modern with living room areas and other great spots to sit down.   The location is very near the numerous kosher restaurants on 41 st. and the outdoor shopping meccas on Collins and on Lincoln Rd.
Overall the negatives far outweighed the positives and I don't think I'd ever return.  Definitely not at their standard $500/night rate or using 20,000 points per night, and even if I had free resort nights again I would try out another hotel instead like the W Fort Lauderdale or the Westin Diplomat.
Activities:
-Our main activity was eating and relaxing.  It was hot and humid ever day and night!  It really never gets comfortable enough to want to be outside.  I've been in 95 degree temperatures before, but this just felt very uncomfortable.  Even at night it was still in the upper 80s and was very humid.  Many times when I walked outside my camera lens would fog up from the heat and humidity!
-I did bump into another couple from NYC who came over to me to thank me for their free vacation thanks to DansDeals.  That's always cool 🙂
-Overall Miami definitely has less traffic than Los Angeles, but the weather in LA is far superior and Miami's meat restaurants can't possibly compete with the likes of Tierra Sur, La Gondola, Shiloh's, Pat's, etc. and they have no answer to LA's Fish Grill, PKD, Jeff's or LA's kosher bakeries and breakfast joints.  In LA everything is also cholov yisroel, but incredibly there's a lot of non-cholov yisroel still in Miami.  Still Miami's dairy, ice cream, and chocolate scene do beat out LA's.
-We also rented out a boat at Haulover harbor.  If you don't have a boating license you need to bring a driver along, but you'll probably want one anyway.  The asking price for 1 hour with the driver was $150 plus fuel and a tip, but I negotiated and settled on $100+. The boat goes very fast and you get a tour of the canal and of celebrities multi-million dollar houses.  Do the houses that the driver pointed out belongs to D-Wade, Mark Cuban, Matt Damon, Billy Joel, or Carlos Slim really belong to them?  Who knows!  But it was still a fun ride and an entirely different and more enjoyable way to enjoy Miami.
We went to the Vizcaya estate as well.  Admission is $15 for adults or $10 with a student ID. Eccentric businessman,  built the place in the 1910s to look as if it had existed there for centuries.  Indeed can be compared to Chateau du Versailles, with decidedly Floridian undertones.  Unfortunately there are lots of stairs there, so with a stroller you are limited to the first floor of the house, and even then there are quite a few stairs to deal with.  The gardens are very nice as well, but there are also numerous staircases to contend with that limit how much you are able to see.  You are not allowed to take pictures in the Vizcaya mansion.
Other activities, like Jet Skiing, Segwaying, the Casino, etc. were just too hard with a baby and we decided that Rafi was just too young to be babybat for quite yet.
-We took advantage of some shopping options in the excellent Aventura Mall, where there are stores sure to please everyone.  Shopping on Lincoln Road and along Collins in South Beach was great as well.
-Another first for the trip, my first cancellation due to the new tarmac rules.  I checked our luggage and dropped Mimi and Rafi off at the airport 90 minutes prior to the flight to start going through security while I returned the car.  The rental car return is quite far from the airport, and the process took much more time than I thought it would.  Avis did drive me back to the terminal in the beemer, but I actually had to run through security and the massive airport to barely make it onto the flight.  We had an empty seat next to us again so the carseat was on the flight.
Return flight to Cleveland:
-We taxied to the runway and the pilot then let us know about "bad weather" en-route so we waited.  And waited.  And waited.  After 2 hours of waiting the pilot said we would have to go back to the gate in 30 minutes if we could not get takeoff clearance.  I quickly got on the line with the AA Platinum desk who asked me if I wanted to be rebooked the following day on a nonstop flight or on the last connecting flight of the day via Chicago.  We went for the connecting flight and indeed the flight to Cleveland was cancelled, though they didn't tell anyone that until they got into the terminal and into a massive rebooking line.  We ran past the line to run to the Chicago flight that would leave shortly. Nobody else heard of any weather problems affecting other planes and other planes were taking off around us on the tarmac.   Weather is always a great excuse though as that absolves the airline from having to pay compensation or buy hotel rooms for people.  When we got to the gate though the agents refused to finalize the ticketing changes, and it took a long phone call with the AA Platinum desk to get it all sorted out.  The Platinum agent spoke with the gate agent and was shocked by how rude she was and advised to ask for an airport supervisor…
We finally did get on the flight to Chicago, which had no extra seats so we had to gate check the stroller and carseat.  While Rafi was great on the first flight for 3 hours on the tarmac, now he was getting quite impatient with the process.  He finally fell asleep on the 3rd flight on our way back to Cleveland.
In Cleveland we had 1 of our 2 bags waiting for us.  Apparently that bag never made it onto our original flight to Cleveland and was rerouted via JFK which departed before out flight was returned to the gate…Strange.  Our other bag was just delivered to our home on Friday afternoon.  In all the total travel time was about 12 hours!  Not my finest flying experience.
Kosher Eateries ranked by DD stars (10 stars is best):
Schakolad: 9.5
An amazing and cute chocolate shop on 41 street in Miami Beach with authentic gelato and great coffee drinks.
The heavenly smell as you walk in here should clue you into what you're in for.  The chocolates that come out of this place are as good as I've ever tasted in my life.  There are 3 separate cases with parve non-dairy chocolates, cholov yisroel chocolates, and cholov stam chocolates and they have 3 vats of chocolates and separate moldings for each of those.  There are a few kinds of chocolates only available in cholov stam, but there's still a huge variety of cholov yisroel chocolates.
This was our favorite place in Miami.
The milk cholov yisroel chocolate and caramel is made on premises and is so fresh and flavorful that you have to try it for yourself.  They easily beat out chocolates from NY stores, and even beats out the incredible Parisian cholov yisroel chocolates from Ardely's or the also great Parisian parve chocolates from Damyel's.
Don't miss the turtles loaded with caramel or the milk chocolate with sea salt on top and caramel inside (sounds funny but is an amazing combo!) Everything from the caramel topped candy apples, to the milk chocolate covered pretzels, to the milk chocolate covered Oreos, to the plain Milk Ganache chocolates are indescribably good!
The owners of the shop are as nice as any place I've ever walked into, they take great pride in their product and are ultra-friendly.  It's a shame that more kosher shops aren't run like this one.
An Italian guy makes cholov yisroel gelato for them.  We tried Strawberry Cheesecake, German Chocolate, Strawberries and Cream, Cappuchino, and Vanilla Bean, and you really can't go wrong with any.  They'll let you try them first and it's just $3 for a cup with a generously sized scoop, or half a scoop of 2 flavors if you prefer.
They will ship out their chocolates nationwide, so you don't just have to read this review, you can taste it yourself as well.  Well, besides for the gelato, for that you'll have to wait for your next trip to Miami 🙂  Shipping is cheaper in the winter time when it can be shipped ground instead of having to overnight it in the summertime.
Skoops: 9
An ice cream shop in North Miami Beach with amazing coffee drinks as well as bagels and other goodies.
We had a French Vanilla Skoopachino (small, $4.60) which tasted just divine and a razzle (small, $4.50) made with yogurt, cookie crunch, granola, and covered in hard chocolate.  And I even got the 5% off discount for mentioning DansDeals 😀
Shemtov's: 9
A spacious and nice looking pizza shop on 41st street in Miami Beach with a vast menu that extends far beyond pizza.
Apparently they have recently expanded their place, menu, and improved greatly.  I was very impressed with the pizza (personal pie, $8) and Mimi was thrilled were her Teriyaki Salmon Wrap ($10.95).  The Pizza Fries ($5.95) covered in their great pizza sauce and cheese were awesome.  Do not miss the Cinnamon Mochachino ($4.75), it is heavenly!  The cinnamon bun ($3.75) and pistachio muffin ($2.75) were both very good, but aren't necessarily must haves like the other items.
The Frieze: 8.5
A cute ice cream parlor located just off the Lincoln Road pedestrian shopping mall near South Beach.  Don't miss it!
I'm craving some Champagne sorbet and Peanut Butter sorbet right now!  While the Ice Cream is cholov stam, the sorbets here are all parve.  Frankly I don't know how that peanut butter sorbet can be parve, but it tastes way better than any other dairy peanut butter ice cream.   And the Champagne sorbet tastes like Moscato wine in sorbet form–highly addictive!!!  The Red Wine sorbet is good as well.  The selection can change from day to day.
A shame that the Ice Cream isn't cholov yisroel.
Pricing is interesting.  It's something like $4 for a scoop, but each additional scoop, up to 4 total, adds just 75 cents each or so.  They won't give you an extra cup (well, unless you ask for a cone on the side and for it to be put into a cup ;), so bring your own extra cup and share to save yourself a few bucks each time.
Cinne Cita Cafe: 7.5
A large dairy cafe in Surfside.
This place probably was gorgeous when it opened but now looks and feels slightly dated and worn.  No matter.  The Gnocchi with pesto sauce $14.95) was creamy and delicious and came with a nice portion.  The Portobello ripieni ($12.95) which is a mushroom stuffed with ricotta, spinach, and artichoke was extremely flavorful, but is very small.  Creme Brulee ($8) was perfectly torched/glazed and was quite good.
Harbour Grill: 7
An intimate (also known as small) upscale restaurant in Surfside with generally great food and questionable service.
It's a tight squeeze in here.  While most restaurants in Miami are huge, this one is very small and was very difficult to bring a stroller into.
We shared an excellent J.B Roll, ($8.25, Salmon, Imitation Cream Cheese and Scallions) and we had them batter it in tempura and fry it.  The sushi here definitely gets top marks.  The Boston steak ($32.95) sliced steak with chimichurri was very flavorful, although they definitely ought to give more chimichurri with it.  The Duo Beef Medallions ($38.95) has a piece of steak  in wild-mushroom and a piece in peppercorn sauce.  I thought the peppercorn sauce was very good, but the wild mushroom sauce was off the mark, bland, and didn't help the meat out at all.  The meat itself though was very good.  The steaks came with pretty good roasted potatoes or fries.
Up until this point this place deserves something like an 8.5 or a 9.  Here's where it comes apart.  I asked if their Onion Rings ($5.25) were any good.  The waitress gushed about how "unbelievably awesome" they are, so I ordered 'em.  I'm usually pretty good about asking if onion rings are homemade (as most restaurants that pride themselves in food usually make) or if they are the same frozen garbage I guy buy from my local grocer…but who would call that stuff "unbelievably awesome?"  Besides the look of this place seems like they take pride in their food, and no self-respecting place would serve up frozen onion rings, right?
When I saw they were just the frozen stuff, I sent them right back with a complaint about being served frozen packaged onion rings.  Unsurprisingly, they were still on the bill at the end, but I guess I couldn't expect any different.  I'd like to think that if I were running a restaurant and a customer was that unhappy with a dish that I'd take it off the bill.  Then again if I ran an upscale restaurant I wouldn't be serving frozen onion rings…
I went over to the owner at the end about them and he shrugged it off and said that their onion rings are just for the kids.  Well then maybe they ought to be on the kids menu and described as such on the menu, or at least be honest and have your waits staff describe them as "frozen" and not "unbelievably awesome."  He said too bad and walked away.
If only they would make the onion rings with the same batter as the tempura for the sushi they would out of this world…shame.  I actually bumped into a couple there who mentioned that they have eaten there previously with someone who ordered the onion rings and made a bigger scene than I did out of it, so I guess that means I'm not the only crazy person I guess.
Another criticism I have here is with the 18% mandatory gratuity. I have no problem leaving an 18%-20% tip for good service, but making it mandatory disincentives good service as the waitstaff will get the tip either way.
But far worse than the mandatory 18% tipping policy is that on the credit card slip they leave a line for gratuity and then even proceed to calculate for you how much an 18%, 20%, or 25% tip would be on top of your entire bill that already includes tax and 18% gratuity!  If you don't pay close attention to the first itemized bill you get you'll wind up paying the mandatory 18% and then another tip on top of your food, the tax, and the tip already included on the credit card slip, which makes no mention of the fact that gratuity was already added!
Jonahs: 7
A medium sized, nice looking pizza shop on 41st in Miami Beach.
I was rather unimpressed with the pizza (personal pie, $10) from here, however their Jona's Special grilled panini sandwich with roasted eggplant, zucchini, red peppers, onions, mushrooms & fresh mozzarella was absolutely massive and delicious!  It was the size of 4 sandwiches for just $9 and it was well spiced and very flavorful, and definitely recommended.
Grill Time: 7
A large steakhouse in North Miami Beach.
The succulent baby lamb spare ribs appetizer ($13.90) was quite good.  The beer battered onion rings ($7.50) came out as 2 big onion blobs with little flavor (Yup, me and my onion rings…)  The waitress convinced us to go with the Gaza Strip steak but then had to backpedal and tell us they were out of them.  The Hawaiian steak ($35.90) was very moist and flavorful if you can get over pineapple on your steak, I enjoyed it, my wife did not.  The Korean steak ($32.90) had a great garlicky flavor with tons of onions but it was a bit on the dry side, not nearly as moist and juicy as the Hawaiian.
You do get a ton of Israeli style dips to start with, some of which aren't bad.  Fries and mashed potatoes come with the entrees but were both pretty bland and flavorless.
We received a glass of water at the beginning of the meal and didn't receive a single refill, even when we asked for one.
Pistachio: 6.5
A large meat restaurant on 41st in Miami Beach.
Pistachio has a cute menu concept with a create your own deli sandwich or salad.  The lean corn beef on an antipasti ciabatta roll ($17.95) was loaded with tons of meat and was very big, but was not flavorful.  The lean pastrami on green avenue ciabatta roll ($17.95) was very good as was the green avenue turkey pastrami in a wrap ($13.95).  Their heavy duty burger was pretty good and the fries weren't bad either.  They didn't have the sweet potato fries that some commenters had mentioned, and they were also out of a few other menu items that we tried ordering.  They did wrap up sandwiches for our plane ride quite nicely though.
Avigdor's Mozart Cafe: 6
A 24/6 dairy restaurant right near the Hard Rock Casino in Fort Lauderdale.
The Cheese Ravioli ($13.95) here was good but it was drenched in a heavy and bland alfredo sauce.  Panko Breaded Eggplant ($6.95) was very good.  Open Toast ($11.95) was decent as well.  The Lemon mint smoothie ($4.50) was good.  The White Chocolate cake ($6.95) had a yummy thin layer of white chocolate on top of a pile of frosting that was a sorry excuse for cake.
The waitstaff here is inattentive, the owner/manager was too busy screaming and arguing with the staff over a wad of bills, and the male waitstaff member seriously needs to hike up the back of his pants…
China Bistro: 5.5
A large chinese/sushi restaurant in the waterways in fort lauderdale.
The Sesame Duo with Sesame chicken and beef was too salty to eat.  The Sweet and Sour Chicken did not have a good flavor as well, and was barely mediocre.  I'm really not sure what people were raving about their Chinese for.  You can do better for Chinese food in decent places Crown Heights' Esthers Grill or Cleveland's Jerusalem Grill.  Can't compare with Big Dragon in Las Vegas.
The Crunchy Sushi Roll ($11.95) with avocado, salmon, and scallions battered and fried in tempura on the other hand was excellent.
They advertise a beautiful looking blooming onion on the menu, but it's no longer made.
The avocado spring rolls ($8.95) were not bad, but on the bland side.  They can't possibly compare with the amazing ones made by La Gondola in LA.
The short ribs ($10.95) were good.
The Fortune Cookie Drink made with Ice Cream, Rum, Kahlua, and Creme de Cacao was very good.  They offer 2 for 1 drinks until 7pm, but don't expect them to honor that if you're not there by 7.
Service was subpar with water not being refilled and not caring that the food was too salty.
The menu clearly states that 18% gratuity will be added to parties of 5 or more, but the bill came with the gratuity on it.  When I asked about it, they said they have it written somewhere else that they now charge everyone 18% mandatory gratuity.  When I asked to please see where it was written they were not able to produce anything that stated this policy.  Nice way to make sure I left with a bad taste in my mouth…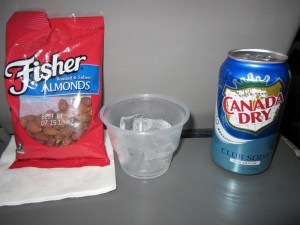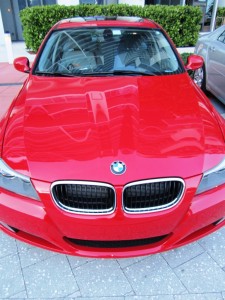 Not bad for $27/day, thanks Avis.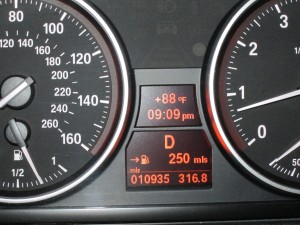 Nighttime provided little relief from the heat (or humidity for that matter)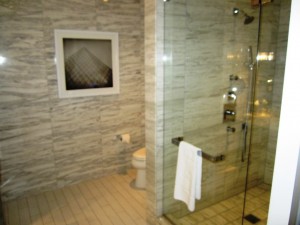 W South Beach Fantastic Suite Bathroom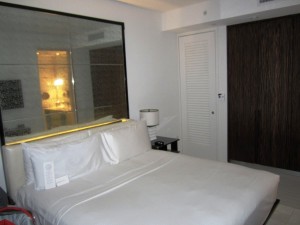 W South Beach Fantastic Suite Bedroom
W South Beach Fantastic Suite Bathroom
W South Beach Fantastic Suite Living Room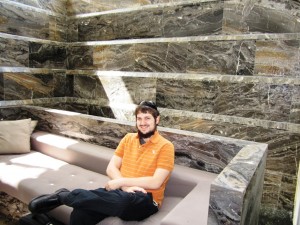 Relaxing in the outdoor "waterfall" lounge at the W South Beach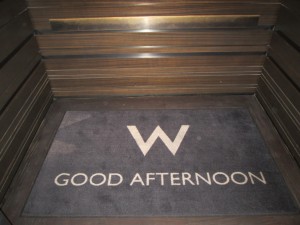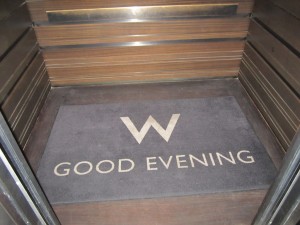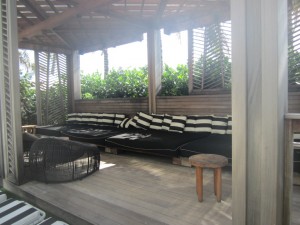 Outdoor beds by the poolside, W South Beach
Main pool, W South Beach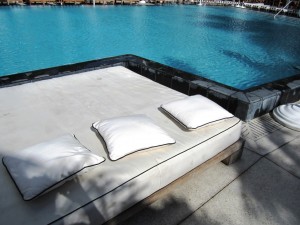 Bed by the poolside, W South Beach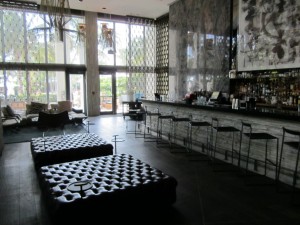 Bar, W South Beach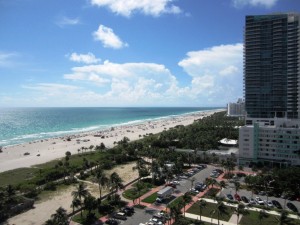 Balcony view, W South Beach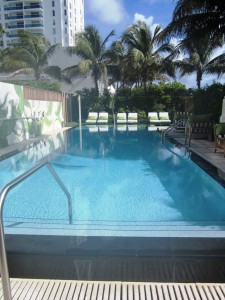 Hidden pool, W South Beach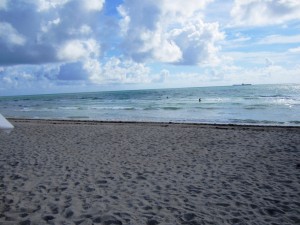 Beach outside the W South Beach
Beach outside the W South Beach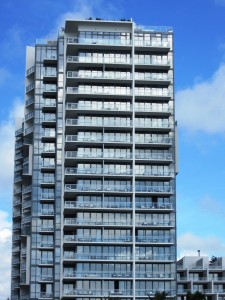 W South Beach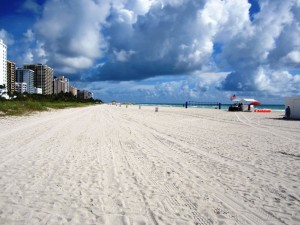 Beach outside the W South Beach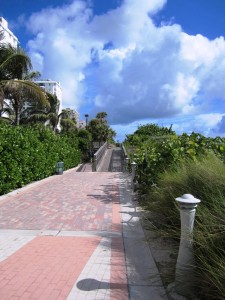 Boardwalk outside the W South Beach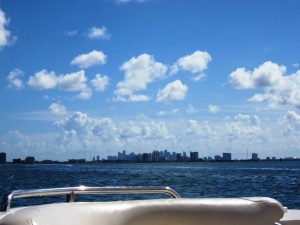 View from the boatride.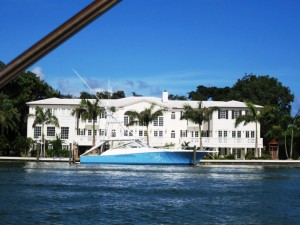 View from the boatride.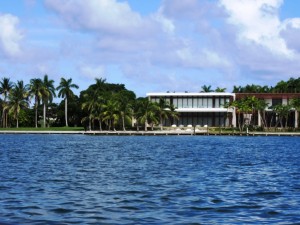 For the low, low price of $60,000,000 this property can be yours!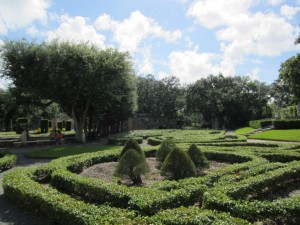 Gardens at Vizcaya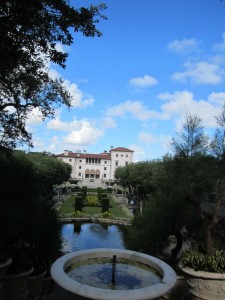 Vizcaya mansion view from the gardens.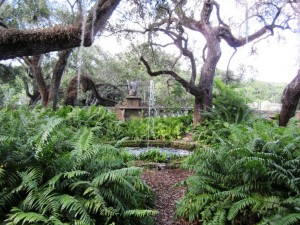 Gardens at Vizcaya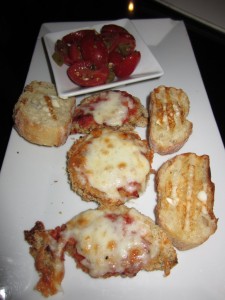 Panko Breaded Eggplant, Avigdor's Mozart Cafe.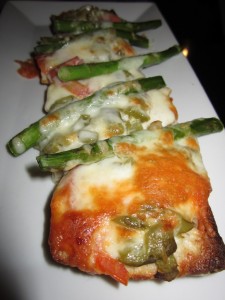 Open Toast, Avigdor's Mozart Cafe.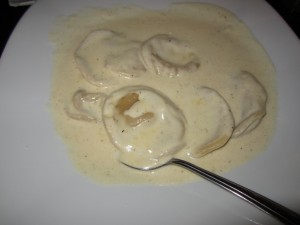 Cheese Ravioli, Avigdor's Mozart Cafe.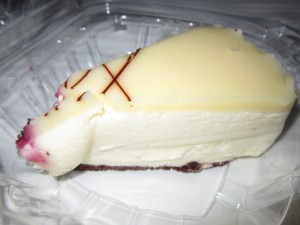 White Chocolate Cake, Avigdor's Mozart Cafe.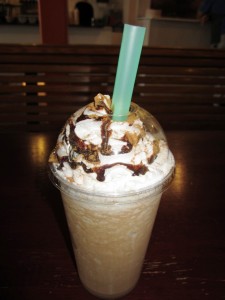 Cinnamon Mochachino, Shemtov's.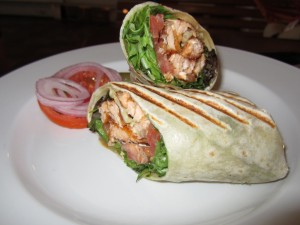 Teriyaki Salmon Wrap, Shemtov's.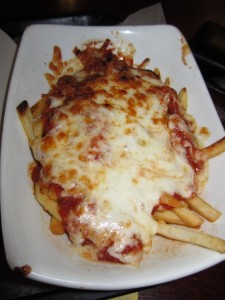 Pizza Fries, Shemtov's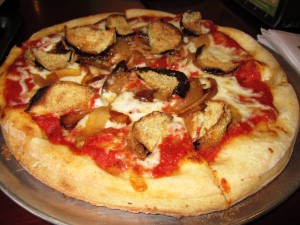 Personal Pie with eggplant and sauteed onions, Shemtov's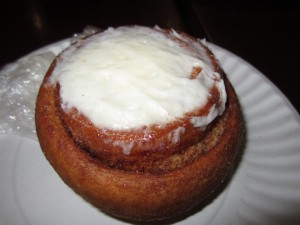 Cinnamon bun, Shemtov's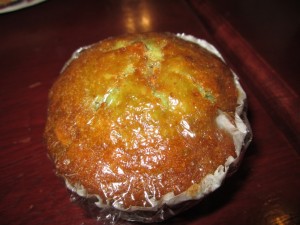 Pistachio Muffin, Shemtov's
Yummy Milk Chocolate/Caramel Apples, Schakolad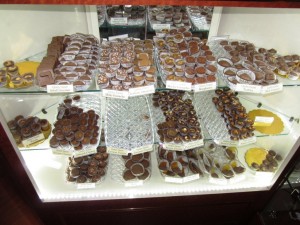 Cholov Yisroel Chocolate, Schakolad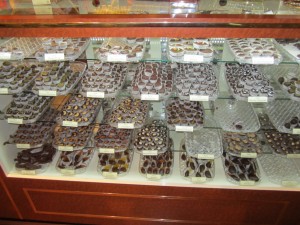 Parve Bittersweet Chocolate, Schakolad
Cholov Yisroel Gelato, Schakolad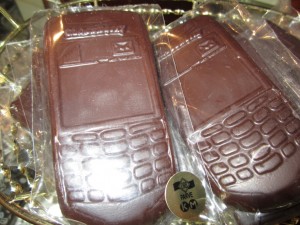 Parve Chocolate Cell phone, Schakolad
Milk Chocolate Dipped Pretzels, Schakolad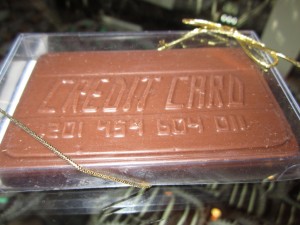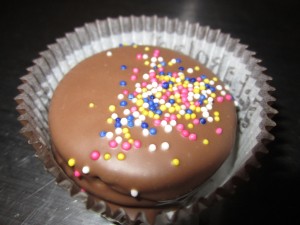 Milk Chocolate Dipped Oreo, Schakolad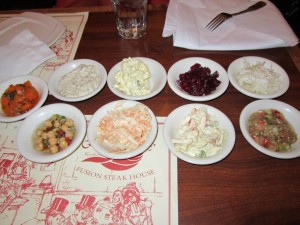 Complimentary dips, Grill Time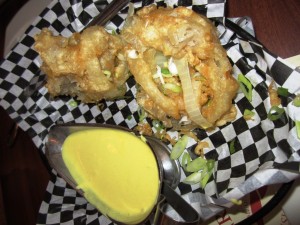 Onion Blobs, Grill time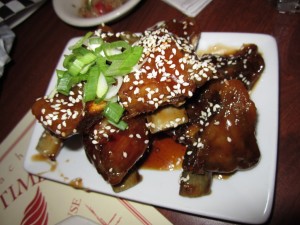 Baby Lamb Spare Ribs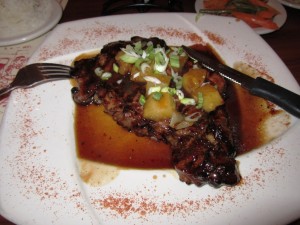 Hawaiian Steak, Grill Time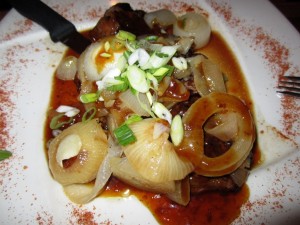 Korean Steak, Grill Time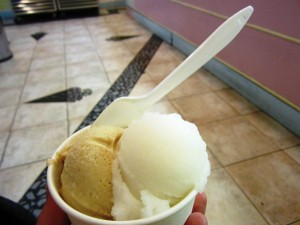 Peanut Butter and Champagne Sorbet, The Frieze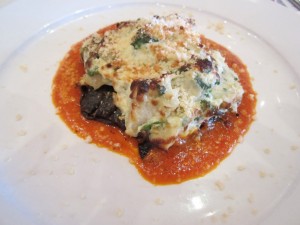 Portobello ripieni, Cinne Cita Cafe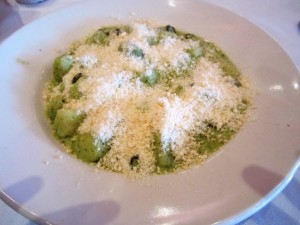 Pesto Gnocchi, Cinne Cita Cafe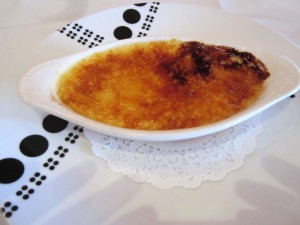 Creme Brulee, Cinne Cita Cafe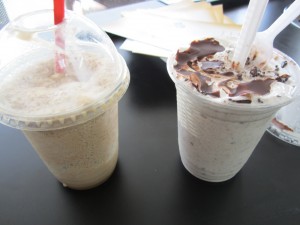 French Vanilla Skoopachino and Chocolate covered Razzle, Skoops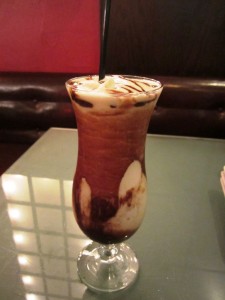 Fortune Cookie Drink, China Bistro
Avocado Sprint Rolls, China Bistro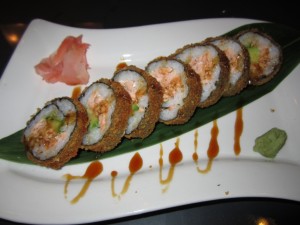 Crunch Roll, China Bistro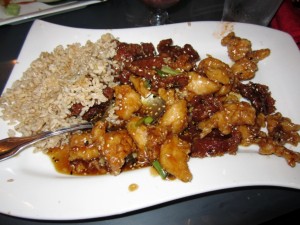 Sesame Duo, China Bistro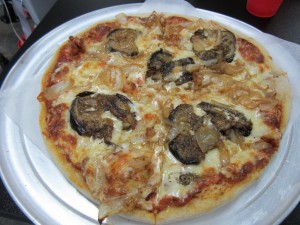 Personal Pie, Jona's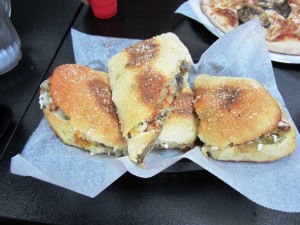 Jona's Special Grilled Panini
The infamous frozen onion rings at Harbour Grill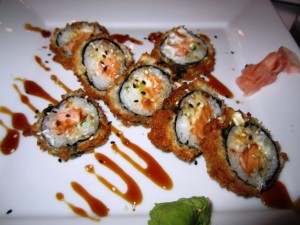 Tempura J.B Roll, Harbour Grill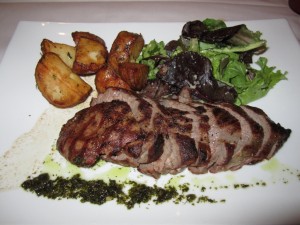 Boston Steak, Harbour Grill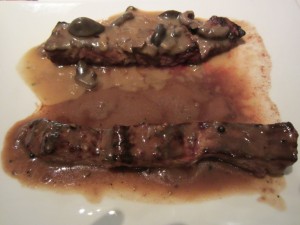 Duo Beef Medallions, Harbour Grill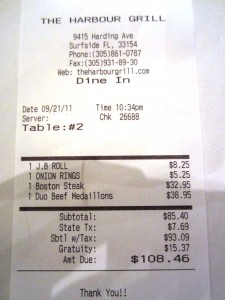 Tip included, Harbour Grill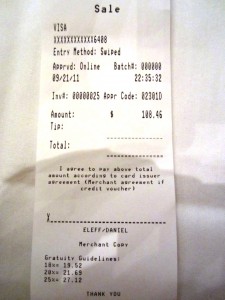 Sure hope you paid attention to that first bill, as this one tries to get you to tip another 18%-25% on top of the entire previous bill!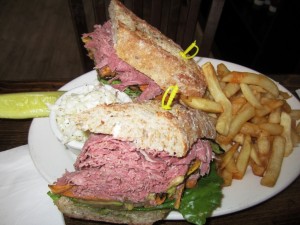 Lean Corned Beef on antipasti ciabatta, Pistachio.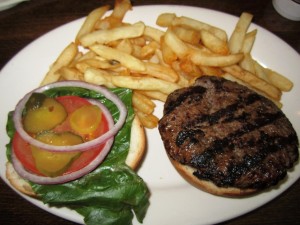 Heavy Duty Burger, Pistachio.