A few weeks ago I asked for your tips and got lots of them, so first of all thanks for your help!  I incorporated many suggestions from there and the Argentina Master Thread on DDF for trip planning.
-My wife and I and our 10 month old son have just arrived home on Wednesday afternoon from a week-long trip to Buenos Aires, Argentina.  A city with lots to see, incredible Ice Cream and Dulce de Leche baked goods, and home to one of the best kosher restaurants I've ever been to.
Here are some of my trip notes:

Flight:
-I used 125,000 AA miles for my wife's First Class ticket from Cleveland to Buenos Aires.
-For myself I used 4,500 BA miles to go from Cleveland to New York in coach, 75,000 BA miles for JFK to Buenos Aires in first, 75,000 BA miles for Buenos Aires to Miami in first, and 7,500 BA miles for Miami to Cleveland in coach, all on the same flights as my wife.
-To book Rafi as a lap child when using AA miles would mean having to pay 10% of the regular $10,000 first class fare from Cleveland to Buenos Aires, or $1,000.  Instead I booked Rafi as my lap child as I was using BA miles and only had to pay 15,000 miles, or 10% of the miles of the international segments.  I booked all of my segments separately so that I wouldn't have to pay 10% of the miles for the domestic segments for Rafi, as you can add an infant as a lap child on domestic tickets at the airport for free.  Total miles used were 125K AA and 177K BA, thereby avoiding all infant charges and there were no fuel surcharges as the flights were within the Western Hemisphere.
-Just a couple days before the flight I convinced another couple from Cleveland to come to Argentina with us.  They flew in coach and used 20,000 AA miles for the outbound flight and 30,000 United miles for the return flight.
-Our flight from Cleveland to LaGuardia was delayed due to a LGA ground hold which made our connection go from being safe to a little tight.  My brother brought us some great food from Pomodori's and Sushi Spot in Crown Heights and shuttled us from LGA to JFK…thanks bro!
-I was kind of hoping to check out the flagship first lounge in JFK, but the first class checkin agent gave us the wrong location info and there wasn't enough time to go from there to the flagship lounge.  Still the super-quick shower in the regular Admiral's club did the trick just fine and it's not like the flagship lounge would've had much to offer a kosher traveler anyway.
-This was our first time traveling internationally with a lap child, so I asked DDF members about how empty seats in first class work and folks all said that they will give you the empty seat.  However the gate agent literally screamed at us when we simply asked about the possibility of an empty seat for the infant and insisted we check the stroller and carseat under. "WE HAVE PASSENGERS STANDING BY FOR FIRST CLASS! NOW MOVE ALONG!"  When boarding the plane itself the lady directing traffic exclaimed "Those seats are $10,000, if you don't pay for it you can't have it!"
Good to see AA caring about first class passengers.  It's hard for me to even call this first class after flying on carriers like Cathay Pacific, Lufthansa, Swiss, and Qantas that truly know how to deliver first class service.  Unfortunately when it comes to first class to South America there just aren't any better options.  The JFK ground staff and the crew to Buenos Aires were just not pleasant.  Seriously, you're going to roll your eyes at me for asking for more club soda and get angered over a simple politely asked question?
I found an iPhone on my seat upon boarding and called for a flight attendant. Turns out it was her iPhone!  I figured this would be an opportune time to ask once again to someone else about the empty seat and explain that it will make for a better flight for everyone if Rafi would have a carseat to sleep in, but she said that the policy had changed and that they no longer allow lap children to have their own first class seat anymore.
After Rafi cried hysterically during the entire takeoff (and plenty of looks that could kill from other passengers that I don't blame them for) the purser of the flight came over to me to offer an empty first class seat for Rafi and he proceeded to slept without a peep for the duration for the flight.
-On the other hand our crew on the return flight was just incredible, and even though First Class was indeed sold out on the return flight they just did a spectacular job at putting a smile on everyone's faces and keeping everyone's glasses full.  The difference between the crews and how it affected our flights was just astounding.  While on the first flight they wouldn't let the carseat go on the ground, on the return flight they had no problem with it being on the ground between the first class seat and the stationary footrest and Rafi slept through the nearly entire flight.
-The AA 777 First class seat itself is quite nice.  It has a 1-2-1 configuration so that couples can sit in the middle 2 seats (there is a divider you can put up or down) and solo travelers can sit by the windows.  There is a seat belt on the footrest seat so that you can eat meals together with your partner, similar to what we did on Swiss First. Rows 1 and 4 have the most light and noise coming from the galleys.  However we went with row 4 to try to disturb people as little as possible.  I would definitely not recommend the windows seats of aisle 4, which have lots of light pouring in.  American gives pretty decent pajamas, slippers, and an amenity kit.  They also have a thin liner that goes onto your seat when it's made into a bed.  Listen, it's no Cathay Pacific First Suite with luxury bedding and large spotless bathrooms that are cleaned after each use, but it sure beats coach and AA's sorry excuse for a business class without lie-flat seats.
-As the time difference was only 1 hour and the flight is about 10 hours long there is plenty of time to sleep and we never got hit with jet lag in either direction due to those factors.  Definitely a nice feature of traveling to South America versus another continent.  In fact it was easier on us then a nonstop flight to Los Angeles is!
Hotel:
-The Park Hyatt Buenos Aires is located in the upscale Recoleta district, the most clean and European looking part of Buenos Aires.  The hotel modernized the Palicio Duhau, a stunning old mansion, and uses that as one of its two wings.  Most rooms are located in the new modern tower, which is connected to the mansion via an underground are gallery tunnel or the beautiful courtyard of gardens overground.  It is not easy to navigate from one building to the other via either method with a stroller, so you'll want to enter the older building from Avenida Alvear and the modern building from Calle Posadas.  The older building is full of chandeliers, fireplaces, and character.  The modern building lacks some of that character, but makes up for it in my opinion with its spaciousness and modern decor.
-We used 2 free Hyatt nights in a suite that my wife got for opening the Hyatt credit card.  While the nights were set to expire 04/30/12 (13 months from when she made her first purchase on the card,) Hyatt email customer service extended them and allowed us to use them in May.  For the next 4 nights we used 18,000 Hyatt points per night (Chase Ultimate Rewards points can transfer to Hyatt at a 1:1 ratio) rather than paying $500 per night (if you are staying on paid nights watch out for the 21% local hotel tax!)  We confirmed via email beforehand that we would be able to stay in a suite for the entire stay as they don't make you switch rooms once you are booked in a suite.  As she had diamond status at the time of the reservation the hotel also agreed via email to give us complimentary daily kosher breakfast.
-I requested a suite in the older building, but there are only 3 suites in that building and at first they were unable to fulfill the request.  No matter though, we were upgraded to a spectacular Park Executive suite that was possibly the most spacious hotel room I've ever been in.  The room normally sells on their website for $1,100 per night, so not a bad deal for 18,000 points per night (a value of 6.1 cents per point).  The room had 2 bathrooms, a vast dining and living room area, an office, a couple of closets, and a huge master bathroom and rain shower and jacuzzi.  Not that I don't have any complaints about the room though.  The light switches are seriously poorly conceived.  They are too "modern" for practical usage, even their own employees could barely operate them.  Also a dozen lights are controlled by a single switch which is highly impractical and switches are not where they ought to be and are quite counter-intuitive.  The problem seemed much worse in the suite than in the regular room that our friends had.  Additionally there were practically no empty outlets to use in the entire suite, shocking that a modern room could lack such a basic amenity.  The day they offered to show us a smaller suite that opened up in the Palace building, but it was significantly smaller and didn't have bedroom doors so we kept our suite in the modern building.
-Park Hyatt is my favorite hotel chain brand by leaps and bounds.  We've had such wonderful service at Park Hyatt's in Sydney, Melbourne, Paris, and Zurich.  Plus you only need 15K, 18K, or 22K points for Park Hyatts, which is just a small fraction of the points needed for the top of hotels in programs like Hilton or Starwood.   The brand is not perfect though, as we had very poor service at the Park Hyatt Toronto and the Park Hyatt Aviara in Carlsbad wasn't up to par either.
-Service at the Park Hyatt Buenos Aires was somewhat inconsistent.  We were not addressed by name as consistently as we were at international Park Hyatt locations.   The vast majority of the employees at the hotel were awesome and very friendly.  English is spoken by all very well. However there are a handful of employees that made for some unpleasantness that I have never experienced at an international Park Hyatt before.  The hotel gives free complimentary bottles of water and they specifically told us to just call for more when we needed it.  However when they delivered our amenity (a few oranges) we asked for more water and the employee proceeded to open our fridge and exclaim that we already had water.  When we asked for a late checkout we were told to check back later when a supervisor would be around.  When I did come back the employee I was referred to (a supervisor?) started telling me how they "already gave us a triple upgrade" (not something I even requested though it was certainly appreciated) and he said that I was lying about the fact that the reservation was made when my wife had diamond status.  He also refused to call Hyatt to confirm the status, although on the checkout receipt that was emailed to my wife later that day it clearly stated "Diamond member."
-On the other hand the kosher breakfast they gave us daily was a feast.  There were hot vegetable/cheese crepes, dulce de leche crepes, hot empanadas filled with cheese, vegetables, corn, or potato, breads, jam, petit fours, apple pie, crackers, assorted hard cheeses, cream cheese, fresh cut fruit, coffee, tea, and orange juice.  The only problem was the menu was the same for all 6 days so it got a little monotonous, but I have to give major props to the hotel for the amazing complimentary spread!
-There is a also a beautiful spa with a massive (and slightly cold) pool open until 9pm daily, 24/7 fitness center, and locker rooms with a hot tub and sauna in each.
-The hotel concierge was very friendly and will be happy to give you tips on which area to walk around and checkout.
Park Hyatt Buenos Aires Palicio Duhau, DD Rating: 7.75/10.
Buenos Aires:
-There is a US$160 reciprocity fee charged to Americans landing at Ezeiza airport.  If you return within 10 years you don't need to pay the fee again.  Immigration was super quick and painless, we weren't even asked a single question and nobody collected our form.  They even had an expedited baggage screening line (lane 1) if you are with a baby, so we literally waited no time at all.
-The official rate for Pesos was about 4.45 per dollar. Don't trade at the airport or you will get ripped off.  There is an active market for dollars as the country makes it very difficult and expensive for Argentines to get their hands on dollars.  We found a bookstore for example that traded 5.4 pesos for every dollar, making our purchases 18% cheaper than by paying with a credit card.  Many store owners will be happy to trade with you and I wouldn't be surprised if you can even get 5.6 pesos per dollar somewhere. Also many stores and restaurants do not accept credit cards and tips for waiters always must be in cash, so you will need a healthy stash of pesos.
-Buenos Aires is not an expensive city for Americans.  It's significantly cheaper than European destinations, but besides for taxis it's not as cheap as I thought it would be.
-We walked outside of the airport to the black taxi stand and arranged to pay US$43 for a taxi to our hotel.  Within the city taxis all go by the meter and are really cheap.  From Recoleta the fares averaged 25 pesos (US$4.60 at 5.4) for about a 25 minute cab ride.  Some cabs take dollars but you won't get a good exchange rate like that, so be sure to have pesos.  There is no need to tip cab drivers in Buenos Aires, just round up to the nearest Peso and the driver will be very happy with that (as typically the fare is rounded down!)
-Most locals will tell you to only take taxis that say "Radio Taxi" on them.  In my estimation I'd say about 40% of taxis are radio taxis.  Of those only about half have working seatbelts.  Most taxis are tiny and have non-existent trunks.  Our Uppa Baby Vista stroller typically had to go in the front seat to fit anywhere, though most drivers with their ancient cars didn't seem to mind this.
-For the first 3 days we were in Buenos Aires the subway was shut down due to union strikes.  1.3 million people use the subway daily, so this created havoc on the roadways.  It was very hard to get a taxi.  Luckily walking around Buenos Aires is safe and easy.  The streets are all flat and follow a grid pattern.  The only hard part is that many of the sidewalks are crumbling-not easy with a stroller!  Traffic in the city is always really bad, but it was particularly bad these days.  Having a good stroller, like the Uppa Baby, is practically a must to navigate the bumpy sidewalks.
-For phone service I primarily used GrooveIP for Android, which allows you to make free calls to the US and Canada and US$.02 calls to Argentina over wifi using google voice.  Quality was excellent.  I also had an unlocked Palm Centro GSM that I bought for $35 on Amazon along with my trusty world Sim Card from OneSimCard that gives free incoming calls practically worldwide so that I could be reached and I could make a call when not in a wifi zone if needed.
-For navigation the map from the hotel concierge worked best, but I also used an Android GPS app called Sygic along with Argentina maps that was OK.  Additionally I downloaded Google Maps for the entire city of Buenos Aires before leaving the US so that I could always know where I was located even when not in a wifi zone and without using data.
-I found the Lonely Planet Buenos Aires Encounter and Fodor's Buenos Aires to be helpful, and easy to read as they're in all color.
-The primary Jewish community is located in Once (pronounced Un-Say).  It's not a pretty neighborhood to say the least and many of the restaurants are rather dirty.  It took about 35 minutes to walk and 20 minutes to take a taxi from the Park Hyatt to Tucuman, one of the main streets in Once.  There are lots of cheap stores here though and my wife stocked up on bargain tichels at a cost of 8 to 15 pesos (US$2.48-$2.77) each.
It was a bit of a shock to me as when I think of South American Jewry I think of Sao Paulo where the primary Jewish community is in Jardins, the nicest and safest section of that city, but I guess in Buenos Aires a mass move to a safer neighborhood like Recoleta just never happened.
–Palermo is a massive neighborhood divided up in subdistricts called Palermo Hollywood, Soho, Viejo, etc.  It has many parks, gardens, and boutique shopping stores.  It's also home to one of the finest kosher restaurants in the world, but more on that later.  The free botanical gardens are free for a reason, go to the Japanese gardens instead.
–Puerto Madero is a clean, if overly sanitized, neighborhood on the docks to walk around.  Will make for a very pleasant stroll.
-There is a wonderful weekend (10am-7pm Saturday and Sunday) fair in Recoleta where local artisans sell their wares just outside the world famous Recoleta cemetery.  It's only a 6 minute walk from the Park Hyatt and it's a great place to pick up souvenirs.  Prices seemed slightly negotiable, try offering 25% less than the sticker price and see what happens!
-We didn't have the opportunity to check out the Sunday fair in San Telmo, which is the most crowded and famous fair in Buenos Aires with Tango performers in the street and pickpocketers abound.
-On Monday we went to go on the free walking tour of downtown (Centro) Buenos Aires at 11am. Unfortunately we showed up a little late and they were already done from the meeting point (and we went the wrong way trying to find them, if you are late head toward the big congress building.)  We picked it up again on Tuesday and got some fascinating background of the city and sights from our guide, Gaston.  After a couple of hours we had to go back to the hotel to pack up and checkout. Personally I would've liked a little more sights and a little less background info, but it was a fun experience.
–La Boca is in a more dangerous section of town, but the colorful and safe Caminito area is worth a look around, though the restaurant hawkers there are very annoying and the area is quite isolated and far from other areas, though taxis are still cheap as usual.
-The Park Hyatt gave us free passes to the ArteBA art festival that occurs annually in May.  If there is an event going on while you're there it's definitely asking about passes from the concierge.
-We had a 2 hour photograph session with 2 photographers and the touched up pics on a DVD for 1,100 pesos (US $203) and they shuttled us between locations.  We loved the pictures we took in Hawaii, and considering that the only money we spent on either vacation was primarily for food, it really makes for a great souvenir of the trip.  We made a photobook from the Hawaii pictures and even had some cute pictures of our little one put onto canvas with specials from the daily deal websites  We haven't received the DVD yet (3 week turnaround time) so I can't review it yet, but we're excited to see the results!
-English is not widely spoken in the city, but knowing a few Spanish words and numbers will go a long way.  I downloaded "Offline Dictionary" and a Spanish-English and an English-Spanish dictionary for free for my Android before leaving home. If you do speak Spanish then beware of the Italian influences on the local dialect in order to make yourself understood (Onion=Cebolla or See-bo-sha in Argentine Spanish.  May=Mayo or Mah-joh. To say "you" use "vos."  Goodbye is ciao, good morning is buon dia. etc…).  I found my working knowledge of Portuguese to help me get by with ease, but you'll get for the most part without any language skills.
-We never made it outside of the city.  There are many supposedly very nice attractions, like a horse ranch, the Delta Parana river ride, a gate-free animal park, but these things become impracticalities when traveling with a baby.
-Likewise we didn't go to Iguazu.  I went to Iguazu back in 2005 when I was in Brazil for the year and let me tell you, if you are going to Buenos Aires without a baby you should spend the BA miles or LAN kilometers via Starwood and get up there as it's incredible!  Iguazu Falls simply makes Niagara look like a faucet. With a baby though it would've been difficult as there are many hiking trails and boat rides there.   But we'll definitely return one day.  If you do go definitely hit up both the Argentine side (which has a Starwood property as the only hotel on that side of the falls) and the Brazilian side (which you may need a visa for, but most taxi drivers can take you there and back, even stopping at the cheap duty free store there, without needing a visa…YMMV!) as they offer very different incredible perspectives of the falls.
Overall though we enjoyed our time in Buenos Aires.  We never felt unsafe in any situations and we made the best of what we could do with traveling with a baby.
Shabbos:
There is no eruv in Buenos Aires, which meant that at least one of us would be stuck at the hotel at all times.
-There are literally dozens of Chabad Houses in Buenos Aires, so you'll always be nearby a shul.  Chabad of Recoleta has a great website for tourists with lots of info.  The shliach there is from the USA and is quick to help you out with any questions.  The couple from Cleveland that came with us ate by him on Friday night (you can reserve a spot at this website) and proclaimed the meal to be the best shabbos meal they've ever had.  The shul is well, interesting.  Not a style of davening I've ever seen to say the least.  There was a kiddush in shul on shabbos day that had delicious meat empanadas (don't miss them!) and other delicious salads and goodies.
-We bought prepared shabbos food from Sucath David on Tucuman in Once.  The dips (Homous and Baba ganoush) were very good.  We ordered 2 servings of thick cut pastrami for Friday night, which was good and was plenty of food.  For shabbos day we had shnitzel which was very good as well.  We picked up wine and some other dips from Super Modelo, also on Tucuman in Once.  The pull-apart challah from Kokush Bakery beat out the challah from Malena Bakery.
Resaurants:
Porteños eat dinner quite late.  Most restaurants only open their doors for dinner at 8pm, but they'll stay open until midnight or 1am.  Some restaurants are open for lunch, but be sure to call to confirm.
There is no completely up to date resource for kosher restaurants.  For example all listing had a place called "WaffleMania" that no longer appears to exist.
Good resources include Chabad of Recoleta, Shamash, and Turismo Judaico.
Asian:  Wow!  I was not expecting something this great.  Asian (pronounced Ah-see-yan) on Cordoba in Palermo is amazing.  Beautiful decor, clean, this is the only self-respecting kosher restaurant in Buenos Aires.  We went here not once, not twice, but 3 times.  Be sure to call ahead and make a reservation and request one of the round booths, or at least a table in the main restaurant and not the crowded auxiliary section. When you sit down they bring everyone a cocktail shot that changes every day and was always delicious.   The chicken spring rolls, Asian beef rolls, and Thai Beef Salad appetizers are all OUTSTANDING.  The pastrami roast, ribs, and rib eye were all very good, but the roasted beef is simply out of this world, it melts in your mouth and is covered in a delicious sauce.  It also comes with delicious roasted potatoes that are incredible as well.  Fries here are very good and they even have ketchup!  The Caiparinhas and Daiquiri drinks are all delicious.  Service is spot on and the employees speak English better than anywhere else.  Desserts are good, but generally not out of this world.  No matter, you'll be stuffed long before then…
Appetizers are about 70 pesos (US$13), cocktails are 40 pesos (US$7.40), and entrees are about 110 pesos (US$20).
DD rating: 9.5/10
—————————————————————-
Al Galope: This Tucuman eatery is the most famous kosher restaurant and is rated by Frommer's.  The empanada was dry, the "pastrami show" was nothing special, the Asado meat was indeed very good, and the beef chorizo steak was OK.  The fries with garlic were also OK, they needed ketchup which they don't carry here.  A huge grill of meat is also available here for 330 pesos (US$60), but you can order just the pieces you want a la carte for a fraction of that.  2 employees almost broke out into a fistfight in front of us and the place could really use a deep cleaning.  Only Visa credit cards and cash are accepted here.
DD rating: 5.5/10
—————————————————————-
Sucath David: The shabbos take-out food from this Tucuman based restaurant was good, but the short ribs I ordered to eat there were just hunks of fat with no meat.  The kabobs and the fries were decent, but they also don't carry ketchup here.
DD rating, Eat-in: 4/10, Shabbos take-out:7/10.
—————————————————————-
El Pasaje: Located on a quite cul-de-sac in Palermo and one of the few meat restaurants open for an early dinner, but the place is a mess inside so they sit you outside.  Other diners were smoking which made it unpleasant and our waiter had a cold.  The bread and dips were OK.  The meat empanada tastes old and gross.  The steak was rubber-like and tough.  The hamburger a plain lifeless patty.  The steak sandwich was equally rubbery.  The garlic fries had a nice flavor but were soggy.  Service was slow.  The bright side?  The chocolate volcano dessert with Ice Cream was very good.  They only accept cash here, though they do take dollars at a 5:1 ratio.
DD Rating: 2/10
—————————————————————-
McDonald's: Located in the Abasto shopping mall this can be tricky to find.  If you enter from Corrientes you will see a non-kosher McDonald's when you enter.  Go upstairs to the food hall, and there is another non-kosher one on your right.  However at the back left of the food hall is the only Glatt Kosher McDonald's in the world (at least that I'm aware of) and it is clearly marked.
We weren't expecting anything great.  Indeed the Big Mac was small and not very good.  Fries were good, but man their ketchup packets are nearly impossible to open!  Chicken McNuggets were OK, but I wouldn't have known it was chicken if they didn't say so.  We ordered a Caramel Sundae but instead of the parve Ice Cream we were expecting from the picture it was just whipped cream topped with pancake syrup!
DD Rating: 2.5/10
—————————————————————-
Sushi Go:  Located on the top floor on the Buenos Aires design mall and just a 7 minute walk from the Park Hyatt is this eatery.  Nobody speaks any English here.  We went here on time and the sushi and salmon ravioli in pesto were absolutely wonderful.  We came back again and the same exact items tasted spoiled and we threw them away.  I was excited to see a Submarine on the drink menu which I had learned on our free tour of Buenos Aires was a glass of steamed milk with a chocolate bar to mix in, but alas there was no chocolate bar served with it, just some chocolate at the bottom of the cup to mix in.  There are lots of good looking desserts here and Lemon Meringue Pie was very good. Watch your bill carefully here as both times they tried to overcharge me.
DD rating: 5/10
—————————————————————-
Soultani: Dairy restaurant on the corner of S. Luis and Paso in Once.  Some of the empanadas were spoiled, but all very loaded with thick Argentinean cheese and none were very good.  The Pizza here is extremely heavy on cheese, and the cheese down here is not very good.  Perhaps ask for light cheese?  On the other hand their Ricotta filled Ravioli and Gnocchi pastas were quite good and the Pesto red sauce is also quite good.  Cash only.
DD Rating: 5/10
—————————————————————-
Kokush Bakery: Located on Tucuman this bakery had the best challah as described before and has a delicious chocolate and dulce de leche pastry that you definitely should not miss! Cash only.
DD Rating: 8/10
—————————————————————-
Malena Bakery: This Once based bakery on Pueyrredon has great churros and other very good dulce de leche baked goods. Cash only.
DD Rating: 7/10
—————————————————————-
Ba Li Ice Cream: Dulce de Leche based Ice Cream is the specialty on this Tucuman Heladeria.  Loaded with different goodies inside they'll be happy to let you sample all of them. The Premium version and the granizada (chocolate pieces) are excellent.  The Ice Cream cones themselves though had no flavor-stick with a cup. Cash only.
DD Rating: 8.5/10
—————————————————————-
Maichel Ice Cream: One of the only clean and pretty kosher places we stepped into in Once, you can find this gem on Paso.  The parve flavors, like Wine with granizada were good, but the Lemon Mousse flavor is simply otherworldly.  The dairy Dulce de Leche was not as good as Ba Li, but other dairy flavors were excellent and they are very good about letting you try them all!  The Ice Cream cones here are the best I've ever had, delicious and crunchy they are not to be missed!
DD Rating: 9/10
—————————————————————-
Freddo Ice Cream and Persicco Ice Cream stores are local  chains that can be found throughout the city and the malls.  Both have lists of parve and dairy (cholov stam) ice cream. The parve sorbets at these Heladerias are nothing like what you have tried in the USA.  Bursting with flavor, they are both must-tries while you are here.  Definitely ask for samples as well!  Bonus treat: Go to a location downtown or in Puerto Madero and watch businessmen in suits licking triple scoop Ice Cream in cones while decked out in business attire…not a site you see back home!
DD Rating: 8/10
—————————————————————-
Pictures (Click to expand) :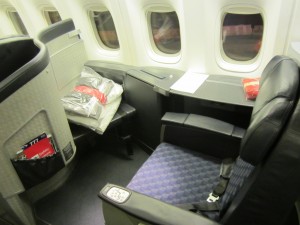 AA First Class Seat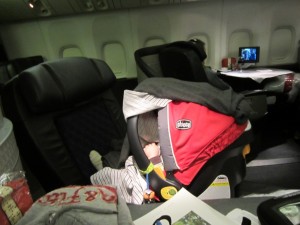 Sleeping like a baby.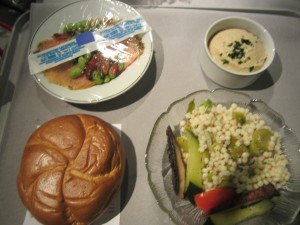 Kosher airplane dinner (Borenstein's), first course.
Kosher airplane dinner, second course.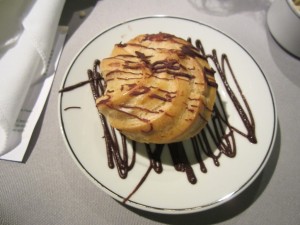 Kosher airplane dinner, dessert.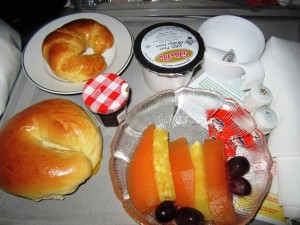 Kosher airplane breakfast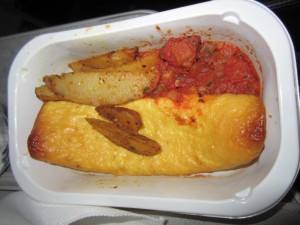 Kosher airplane breakfast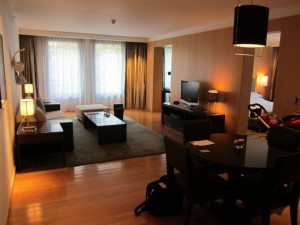 Park Executive Suite Dining/Living Room.
Park Executive Suite Living Room.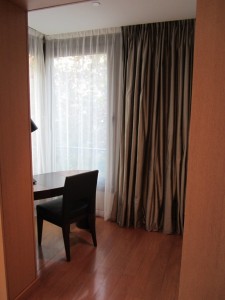 Park Executive Suite Office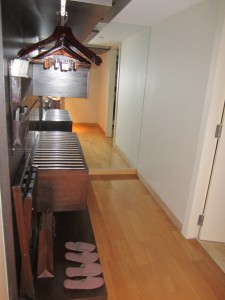 Park Executive Suite Closet (1 of 2)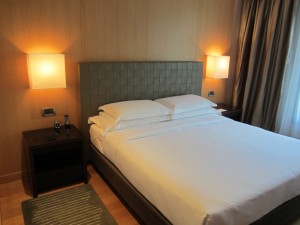 Park Executive Suite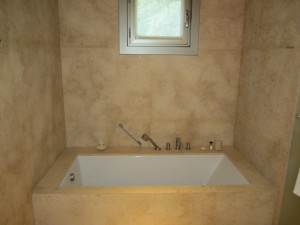 Park Executive Suite Jacuzzi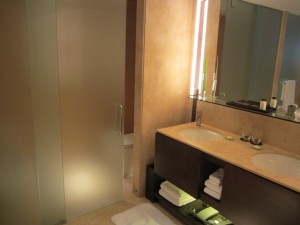 Park Executive Suite Bathroom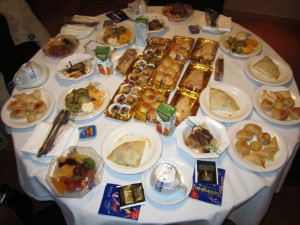 Daily Kosher Breakfast at the Park Hyatt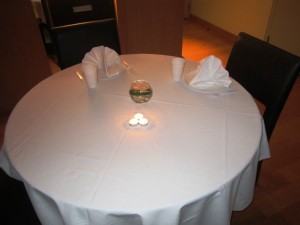 Shabbos for 2 at the Park Hyatt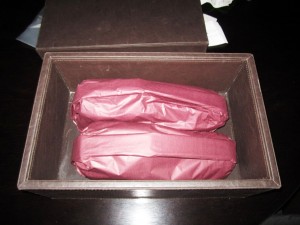 Free shoe shining at Park Hyatt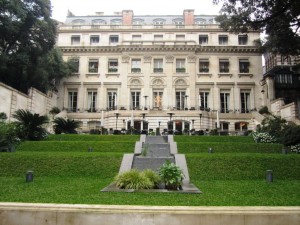 Palace Building of Park Hyatt, view from the Gardens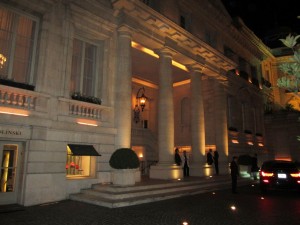 Palace Building of Park Hyatt, view from Alvear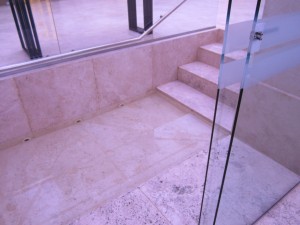 Watch that first step…you're standing in water!
Park Hyatt Pool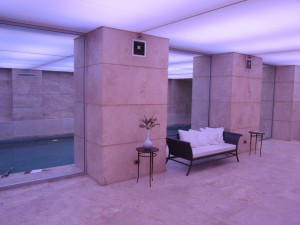 Park Hyatt Pool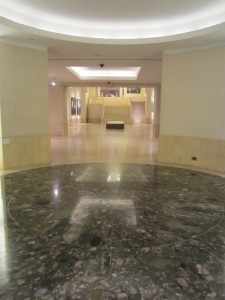 Park Hyatt Underground Passageway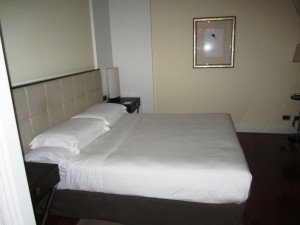 Palace Building 1BR suite.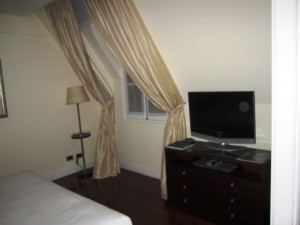 Palace Building 1BR suite.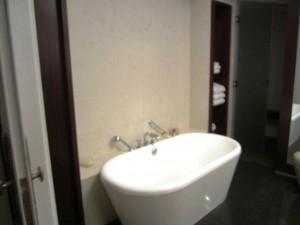 Palace Building 1BR suite.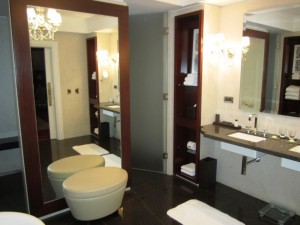 Palace Building 1BR suite.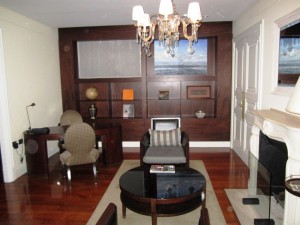 Palace Building 1BR suite.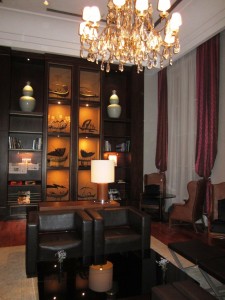 Palace Building Piano Room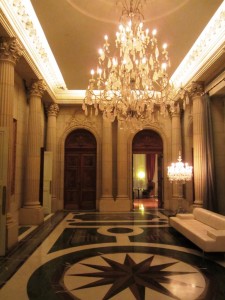 Palace Building.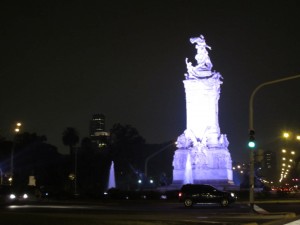 Statue on Libertador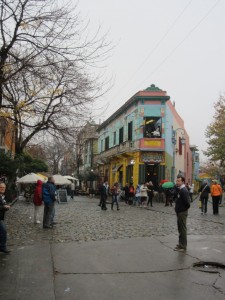 La Boca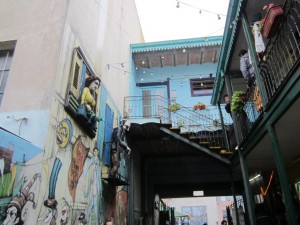 La Boca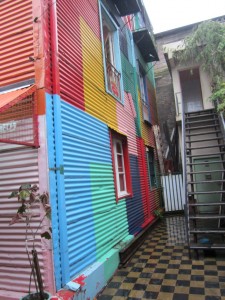 La Boca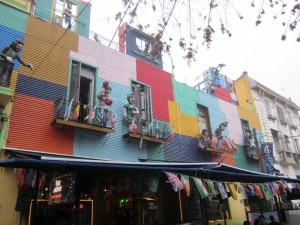 La Boca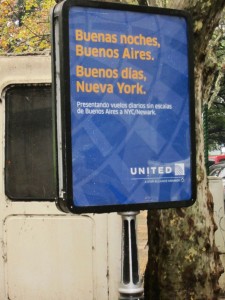 United marketing their new EZE-EWR flight.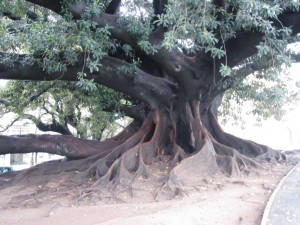 Tree, Recoleta.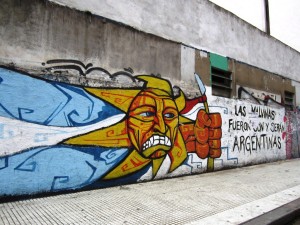 "The Falkland Island were and will be Argentina's"…good luck with that one 😀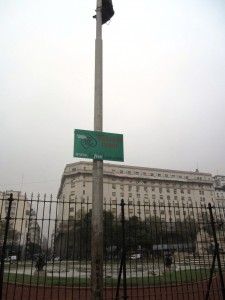 BA Free Tour Meeting Spot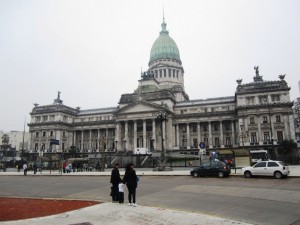 Congress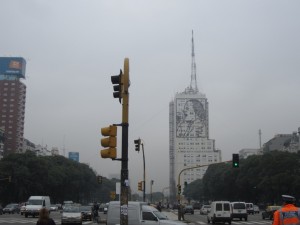 Not a guy eating a sandwich…Evita addressing the nation.
Plaza de Mayo and The Pink House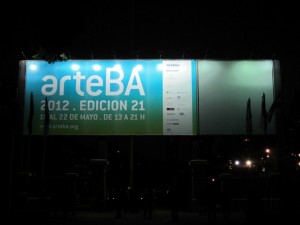 BA Art festival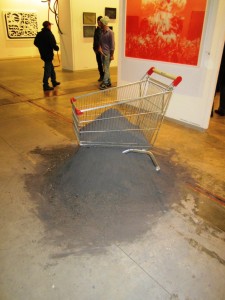 Looks like BA inside and out…
Walked down a street by Asian, and found a radio station looking out at the street.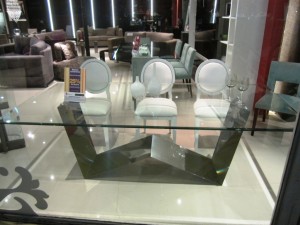 Buenos Aires Design Mall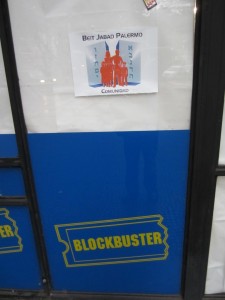 Blockbuster Closing…Chabad Opening!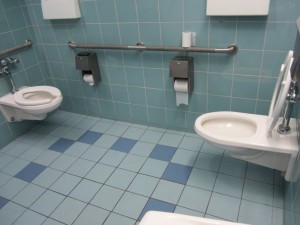 MIA Airport…where else would they create such a thing?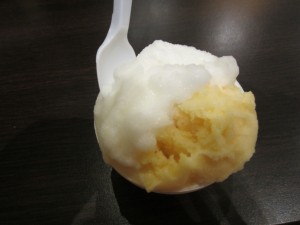 Persicco Sorbet (Lemon and Passion Fruit)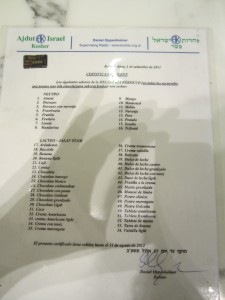 Persicco Kosher List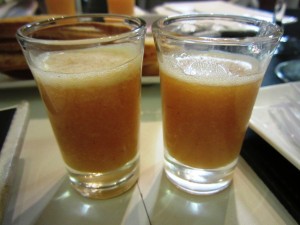 Starter cocktails at Asia.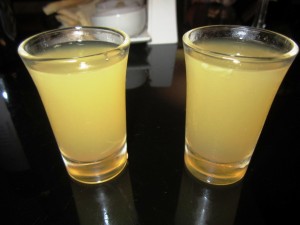 More starter cocktails at Asia.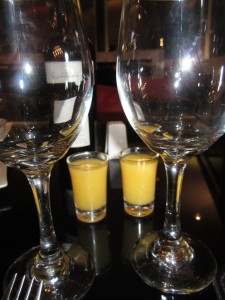 And a 3rd round 🙂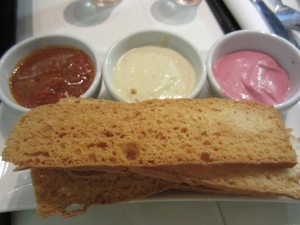 Starter breadsticks and dips at Asian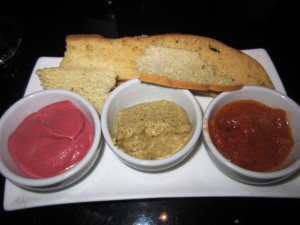 More starter breadsticks and dips at Asian, this time with an excellent eggplant dip in the middle.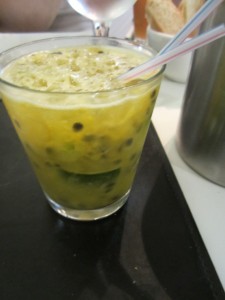 Caiparinha de Maracuya at Asian.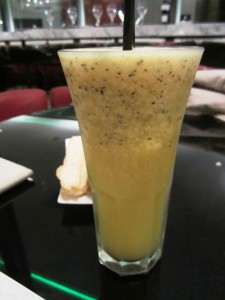 Daiquiri de Maracuya at Asian.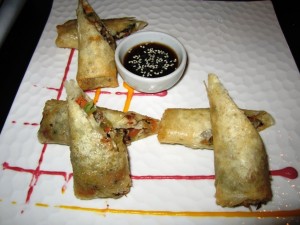 Chicken Spring Rolls at Asian.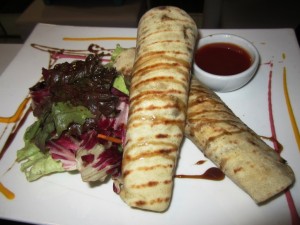 Asian Beef Rolls at Asian.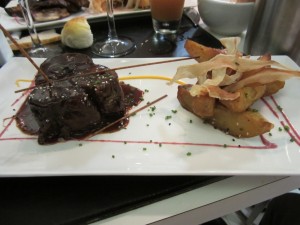 Succulent Roasted Beef at Asian.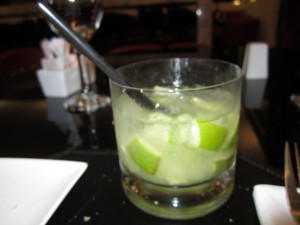 Caiparinha de Lima at Asian.
Asian
Thai Beef Salad at Asian…heavenly.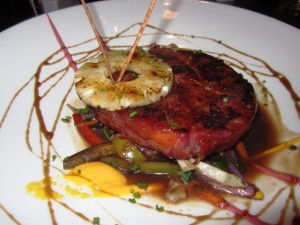 Pastrami Roast at Asian.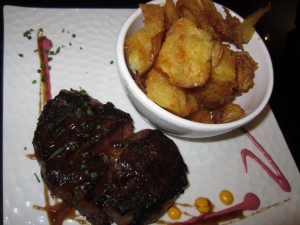 Rib Eye at Asian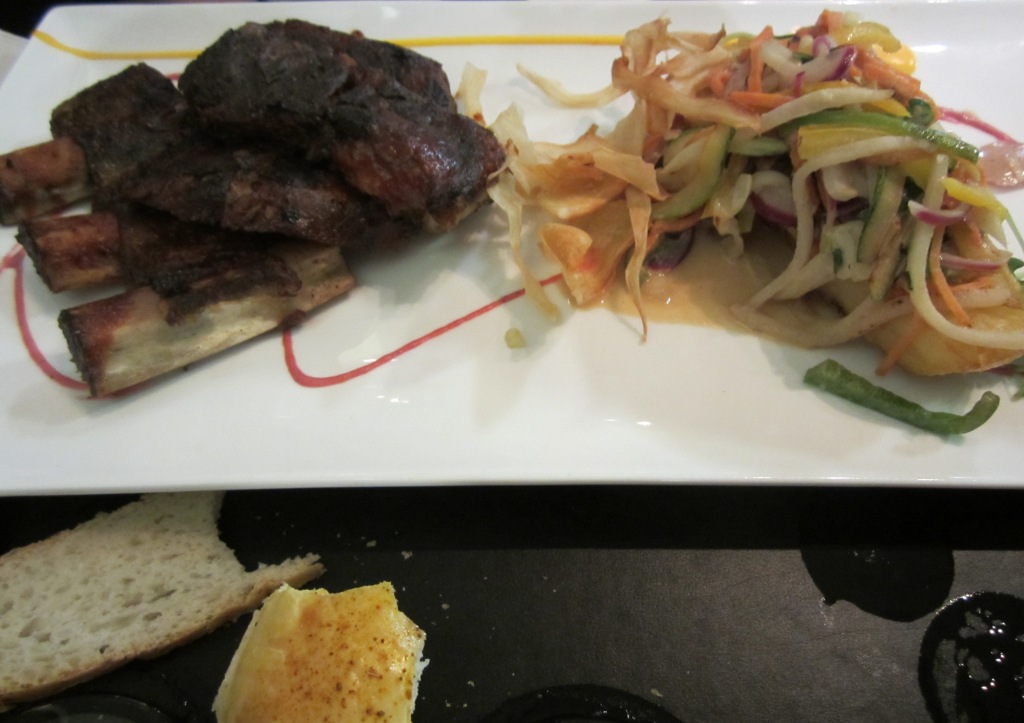 Ribs at Asian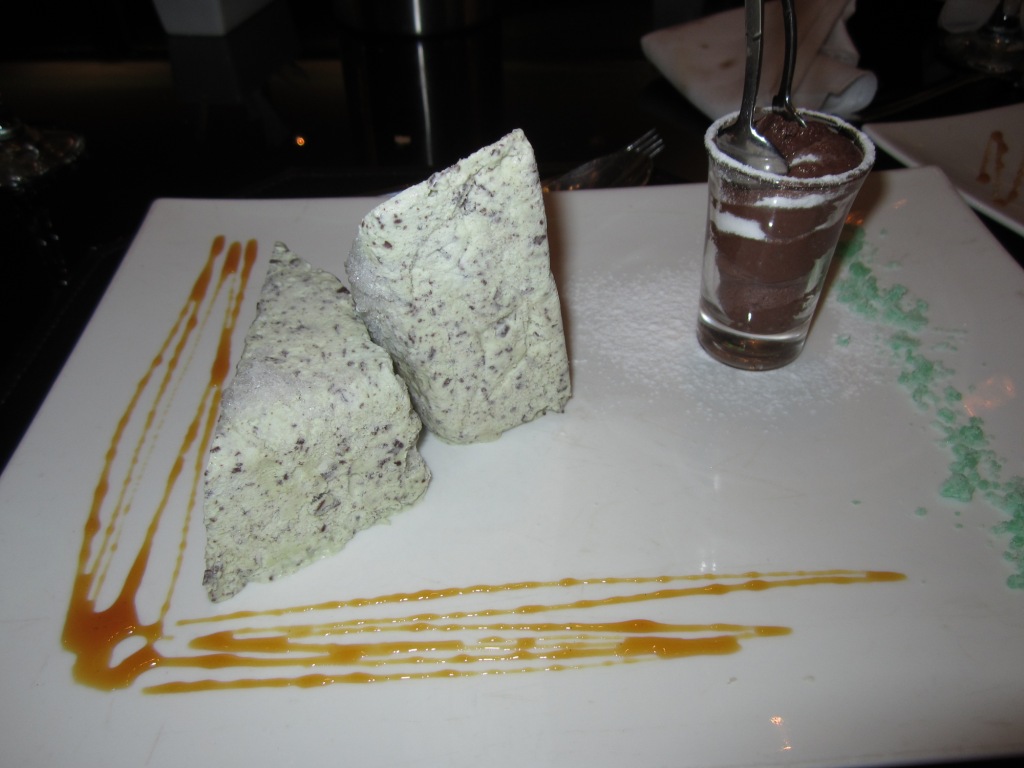 Mint Chocolate Chip Ice Cream and Chocolate Mousse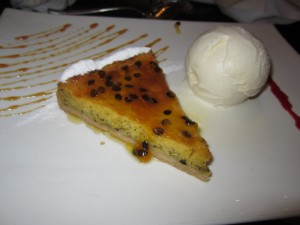 Torte de Maracuya at Asian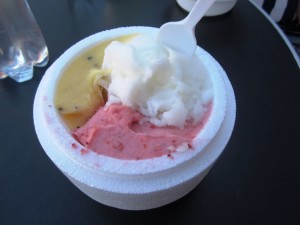 Sorbet at Freddo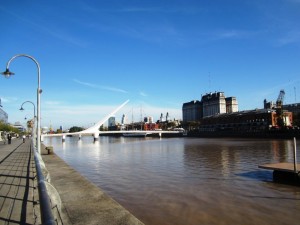 Puerto Madero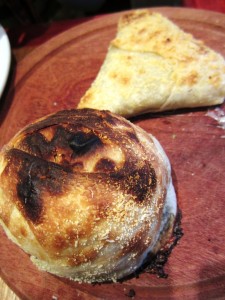 Empanadas at Soultani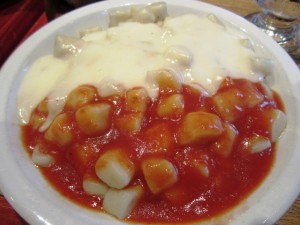 Gnocchi with a "mixed" sauce at Soultani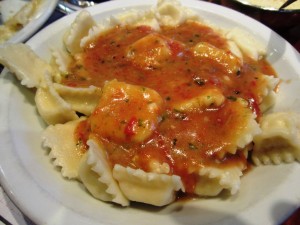 Ravioli de Ricotta with a Red Pesto sauce at Soultani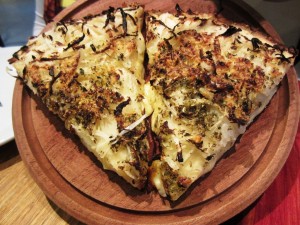 Fuguzheta Onion Pizza (loaded with cheese) at Soultani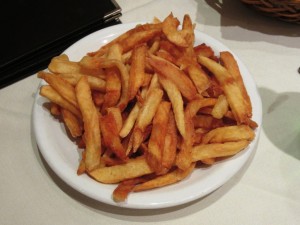 Fries at Sucath David.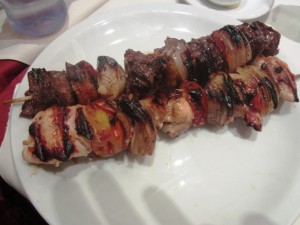 Beef and Chicken Kabobs at Sucath David.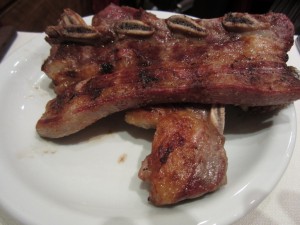 Short Ribs at Sucath David.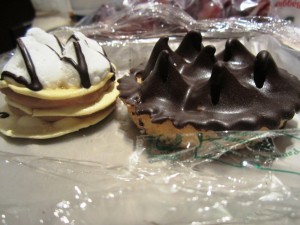 Dulce de Leche goodies from Malena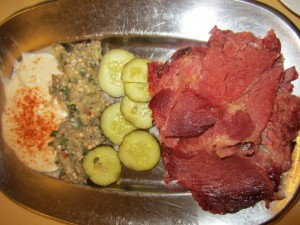 Pastrami Show, Al Galope.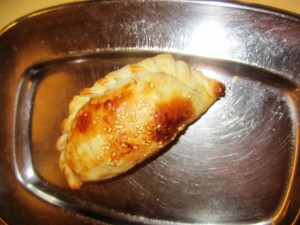 Meat Empanada, Al Galope.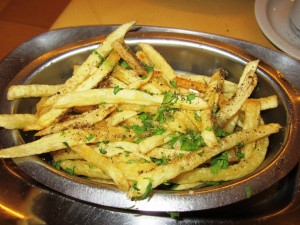 Garlic Fries, Al Galope.
Asado, Al Galope.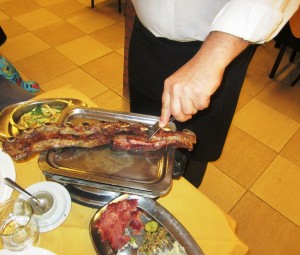 Asado, Al Galope.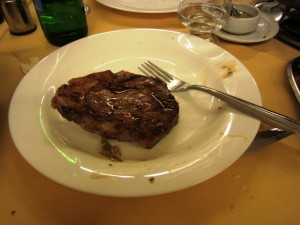 Bife de Chorizo, Al Galope.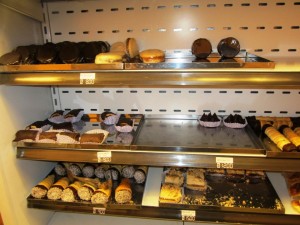 Goodies at Kokush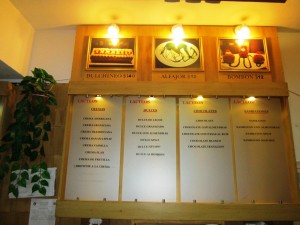 Maichel Ice Cream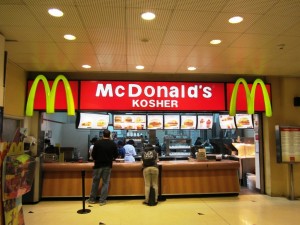 All kosher!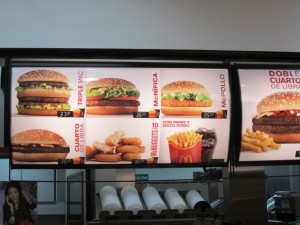 McDonald's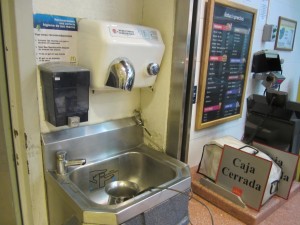 Not a sight usually seen at McDonald's
Big Mac at McDonald's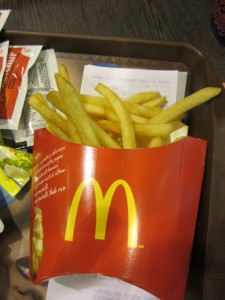 Fries at McDonald's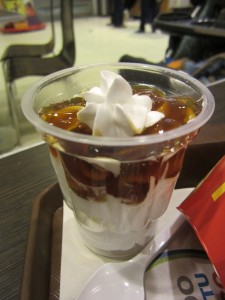 "Sundae" at McDonald's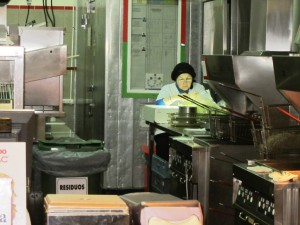 Checking lettuce at McDonald's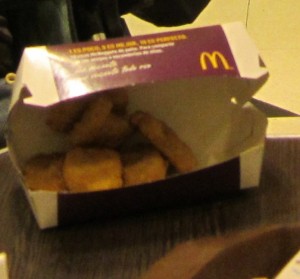 McNuggets at McDonald's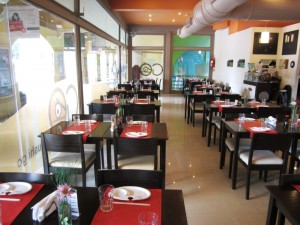 Sushi Go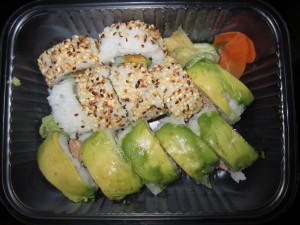 Sushi Go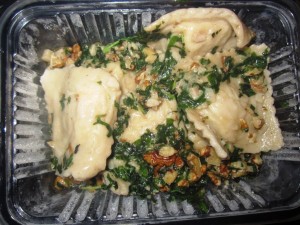 Sushi Go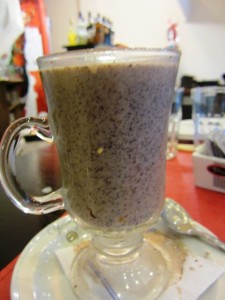 Submarine, Sushi Go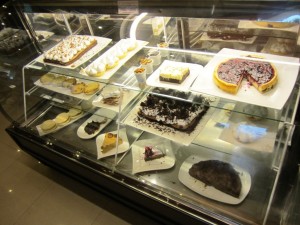 Sushi Go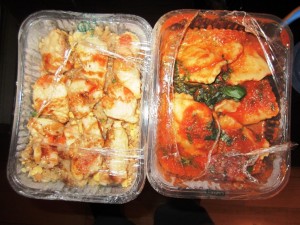 Sushi Go
El Pasaje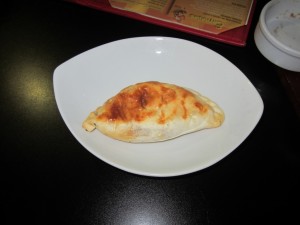 El Pasaje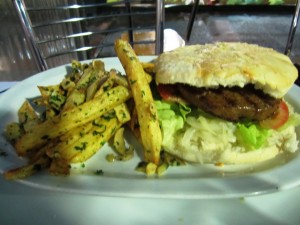 El Pasaje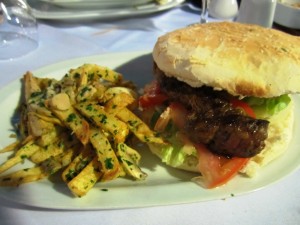 El Pasaje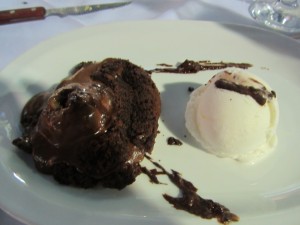 El Pasaje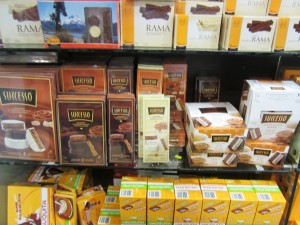 You can find cholov yisroel and pas yisroel treats like these in stores citywide!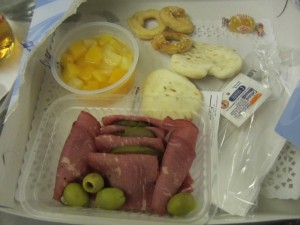 A surprisingly tasty first course kosher airplane dinner (OpenKosher)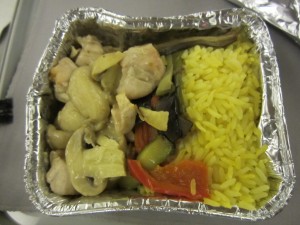 Entree, kosher airplane dinner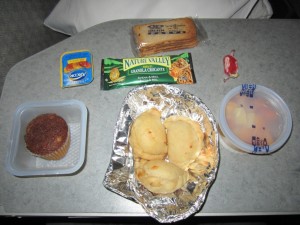 Kosher airplane breakfast