We got back on Tuesday from 2 wonderful days in Boston.
A couple weeks ago I asked for your Boston tips and got lots of them, so first of all thanks for your help!  The suggestions were great and anyone going to Boston should definitely look through them as it would be impossible to cover even a fraction of them on such a short trip with a baby.
The flights were purchased for next to nothing with $100 off coupons from Jetblue's voucher bonanza from last month.
Here are some of my trip notes:
Flight:
-In an era of cutbacks Jetblue really does stand out from the pack.  A free checked bag, leather seats with very good legroom, free TV, free snacks including kosher parve ones like Terra Blue Chips and Popcorners popcorn chips, a full can of pop, but most of all, really friendly agents.  On our return flight for example we were in seats 6C-D.  I decided to purchase extra legroom seat 1C for $25 to increase our odds of being able to use our carseat in 1D or 6D.  6D was eventually taken but the gate agent was more than happy to let us use 1D for the carseat and even came over to us to let us know that 2C-D would be empty as well (although the seatmap showed those and every other seat on the plane as being occupied) so that we would be able to sit close to each other.
Hotel:
-We stayed in a suite at the Fairmont Copley Plaza with 2 free nights and a free suite upgrade from last year's Fairmont Living Social deal.  The hotel is in a prime location, within walking distance of most the city's sights.  The suite was massive and nicely renovated but the bathroom was a disappointment, it was oddly cramped and in need of repairs.
Activities:
-The city itself has a wonderful historic, yet clean feel to it.  There's a great vibe from just walking around its vibrant areas.  We got around on foot and by car, but it can also be done with the subway system.
-While grabbing brunch after we arrived on Sunday we received a great surprise in the form of a Flag Day parade down the main drag in the Jewish enclave of Brookline.  Marchers were dressed in their 17th century finest!
-Later on Sunday we took a ducky tour of the city and river.  You'll learn about the history of the city in a humorous and fun fashion that will entertain all ages.  Kids can even steer the boat on the river.  Plus you pass by many stops on the Freedom Trail and learn all about the history of our nation's revolution against the British.  Following the ducky tour with the map they provided also gave us a good sense of direction for the city, so I highly recommend doing it first.  Tours are not cheap, but there are student discounts (in fact most activities in Boston have substantial student discounts).  The part that irked me was the $10 charge for a lap child…talk about a money grab!
-It was very cold on Sunday, with temperatures in the low 50s, and was even colder on the ducky tour, note to self, check the temperature closer than 2 days prior to departure to know what to pack!
-On Monday we started by walking to the Freedom Trail, which is a series of sights connected by a red brick path that pertain to the Revolutionary War.  I bought a highly-rated app for $2.99 but it unfortunately didn't play nicely with my phone.  So we decided to take a guided tour from the 1st stop.  The tour was very slow and only mildly interesting when it entered a graveyard and my wife decided that she wasn't going to bring our little one into a cemetery at such a young age and that was that.  We followed the rest of the trail on foot stopping by the shops and stores around Faneuil Hall and Quincy Market.  We finished at the Paul Revere statue and took a $12 cab (that even accepted credit card with ease!) back to the hotel.
-The Sam Adams Brewery has free public tours that are a treat. You get to taste different kinds of hops while learning about the process before getting a free tasting glass and drinking different varieties of pretty much all you can drink free beer.  While drinking they educate you on everything from how to pour beer to how to taste the sweetness, bitterness, and creaminess of a beer.  Afterward they try to upsell you on beers that are only sold in the Brewery (I bit on this) and custom designed beer glasses (and passed on that). Under 21 folk get Root Beer instead of the good stuff during the tour.
-The Fenway Park tour was a highlight for a diehard baseball fan like myself.  Before the tour, we walked the tiny boundaries of the humble outside walls of the stadium.  Then we sat in the original tiny wooded seats (wouldn't want to sit in those for 9 innings, spring for the sections with new seats!) and the highlight was climbing up on top of the "Green Monstah" with the awe-inspiring view from the seats on top.  Unfortunately the tour doesn't take you into the dugout or locker room as is included in some tours of other stadiums, but I highly recommend the tour for any baseball or Field of Dream fans.
-The USS Constitution is the world's oldest commissioned warship and dates back to the 1700s and is a stop on the Freedom Trail.  You can tour it for free with some caveats. It's closed on Monday, nearby parking is very expensive, adult's need valid ID, you must wait in a long line before clearing airport-like security, and then wait in another long line to tour or board the ship.  Unfortunately due to the scheduling of our trip and our limited time we only got to see the ship from before security.
Restaurants:
-Without entering any political kashrus debates the limited number of kosher restaurants in Boston (which all did have mashgichim there) were quite good, if not on the small and crowded side.
-Rubins: We ate here for Sunday brunch and Monday dinner.  For brunch we ate indoors I had delicious banana chocolate chip pancakes with home fries and fresh fruit ($10.99).  For dinner we ate Alfresco  and tried the very haimish tasting stuffed cabbage ($9.99) and a very good overstuffed Romanian Pastrami on Marble Rye ($13.99).  Cole Slaw or Potato Salad can be added for $1.  Homemade meat and potato knishes (2 for $5.99) were dry and not very flavorful.
DD rating: 8/10
—————————————————–
Rami's: We had Monday lunch here.  The place is tiny and packed, not at all conducive to eating with a baby.  The schwarma ($10.95) and felafel ($7.95) though are pretty good, though the schug tasted like it was made with old ingredients and the fries tasted like they were refried one too many times.
DD rating: 6.5/10
—————————————————–
Taam China: We went here for Sunday dinner and Tuesday lunch.  Very good egg rolls ($2.50), and delicious szechuan crispy chicken ($13.50).  My wife got excited by the chicken corn soup ($5.95 for 2) on the menu based on the fantastic version we had in Hong Kong the year before, but it was a disappointment.  Sesame chicken was merely OK.  The szechuan crispy beef ($14.95) was very good.  Rice is not included with dinner (white $1.50, brown $2.50, fried $7.95) The best deal here however is the weekday lunch special served until 3pm. For just $7.50 you can choose from 15 select dishes, like their excellent sweet and sour chicken along with a very good soup like Hot and Sour and white or fried rice.  Yup, a soup, a chinese meal, and the fried rice for lunch are less than price of just fried rice for dinner!
DD rating: 7.5/10
—————————————————–
We walked into Kupel's but the baked good windows were swarming with dozens of flies…gross.
We skipped Jerusalem pita and Eilat Cafe based on their mediocre reviews in the suggestions post.
All of the restaurants are located on Harvard in Brookline within a few blocks of each other.
—————————————————–
Pictures: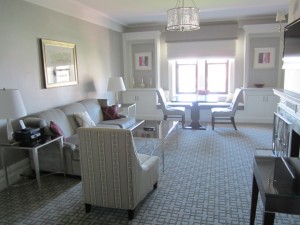 1 BR Suite, Fairmont Copley Plaza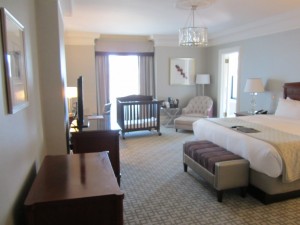 1 BR Suite, Fairmont Copley Plaza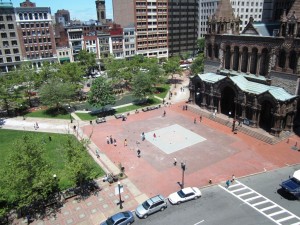 View from  1 BR Suite, Fairmont Copley Plaza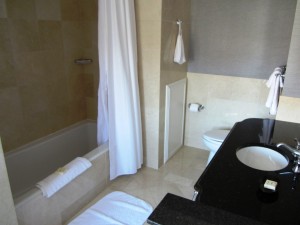 Bathroom  1 BR Suite, Fairmont Copley Plaza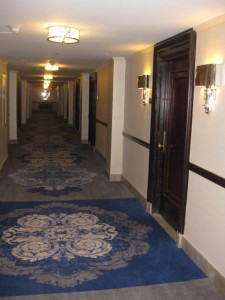 Fairmont Copley Plaza Hallway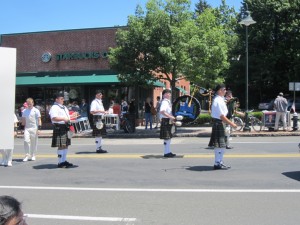 Flag Day Parade, Brookline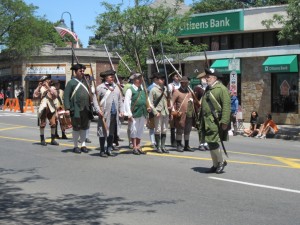 Flag Day Parade, Brookline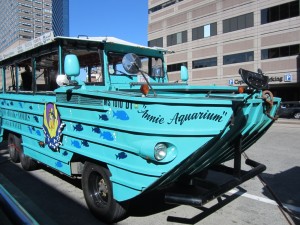 Ducky Tour Boat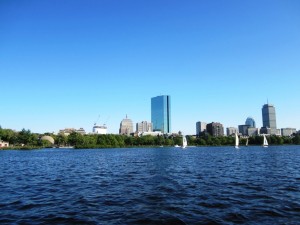 On the Ducky Tour Boat
Freedom Trail Tour.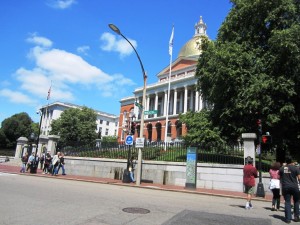 State House, circa 1795.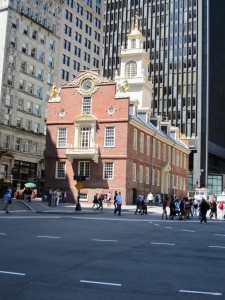 The seat of the British Government, circa 1713.  The Boston Massacre happened in front of this building in 1770 that was the start of the American Revolution and The Declaration of Independence was first read in New England from the balcony of the building in July of 1776.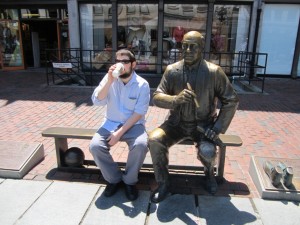 Drinking a cup of Joe with Larry outside Quincy Market.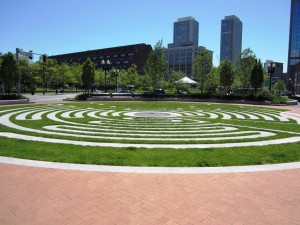 Didn't realize there would be crop circles along the freedom trail…
Gas-lamp lit streetlamp in the historic and picturesque North End.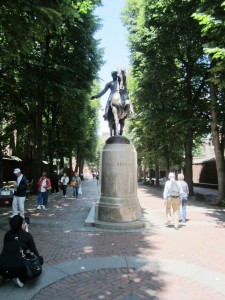 Paul Revere Mall.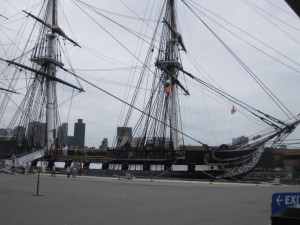 USS Constitution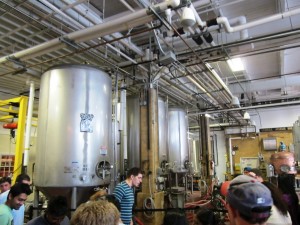 Sam Adams Brewery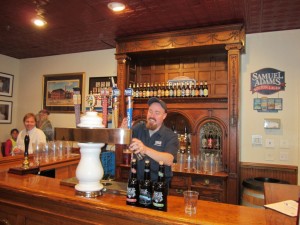 Sam Adams Brewery Beer Tasting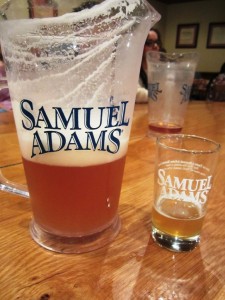 Sam Adams Brewery Beer Tasting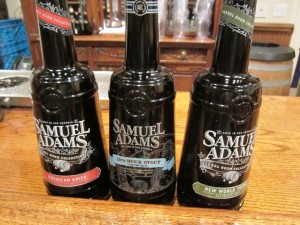 Brewery exclusive beers.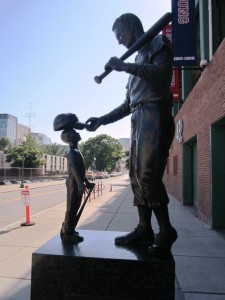 Ted Williams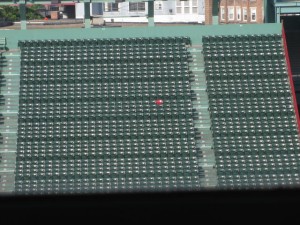 The red seat allegedly marks the farthest home run in Fenway, hit by Ted Williams…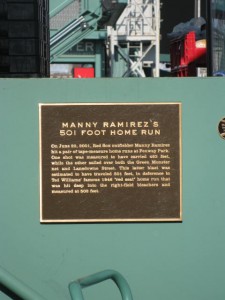 …as I said, allegedly.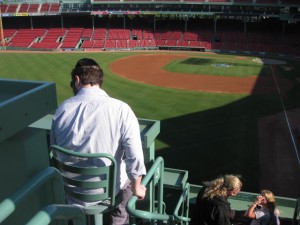 Enjoying the view from on top of the Green Monster.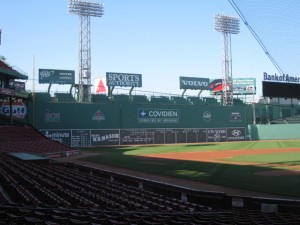 Green Monster.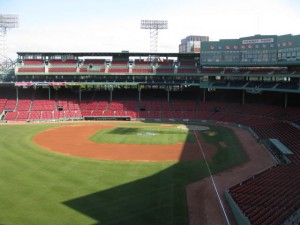 View from on top of the Green Monster.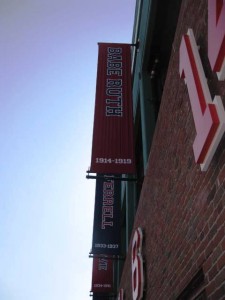 What they tried to forget for so many decades…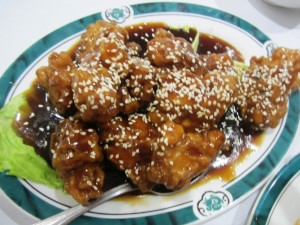 Mediocre sesame chicken, Taam China.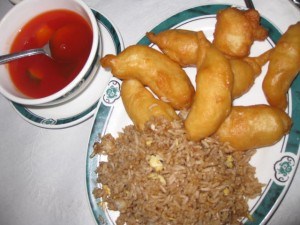 Very good lunch portion of sweet and sour chicken, Taam China.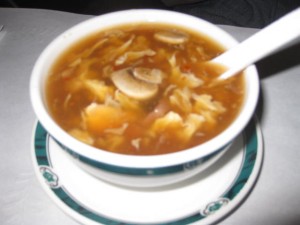 Lunch Hot and Sour Soup, Taam China.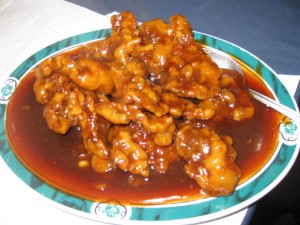 Excellent szechuan crispy chicken, Taam China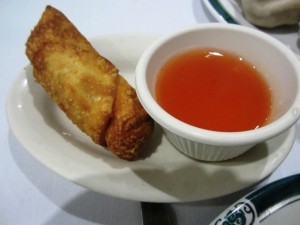 A great Egg Roll, Taam China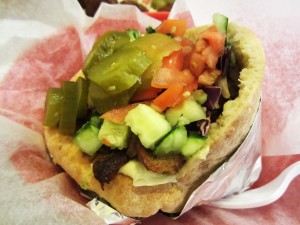 Very good schwarma, Rami's.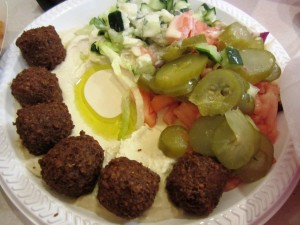 Felafel plate, Rami's.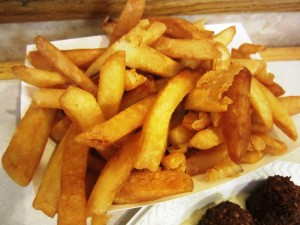 Fries, Rami's.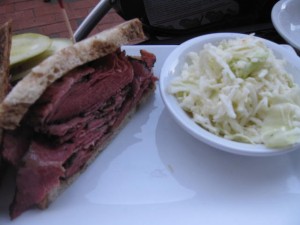 Overstuffed Pastrami, Rubin's.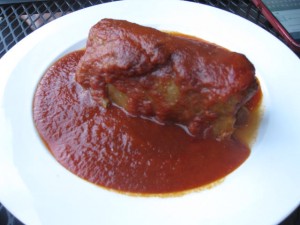 Stuffed Cabbage, Rubin's.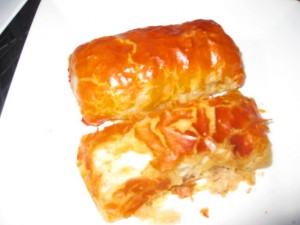 Potato and Meat Knish, Rubin's.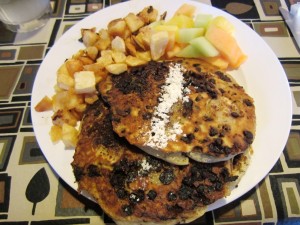 Banana Chocolate Chip Pancakes, Rubin's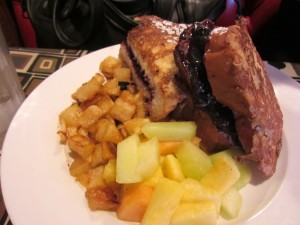 Blueberry French Toast, Rubin's