Continued from: Round-The-World Trip Notes, Part 1: Khao Lak, Thailand.
Here are some trip notes from our recent travels.  Hopefully some will find them useful and maybe even inspiring for their own travel planning.  If not, just go on down and pretend that this post doesn't exist
Chiang Mai Tiger Kingdom
12/23-12/26: Chiang Mai, Thailand:
Our flight from Phuket to Chiang Mai was again on low-cost carrier Air Asia. The Phuket airport feels like something from the 19th century. It's old and decrepit. The gate for our Air Asia flight did not even have a single seat next to it so everyone just sits on the floor…We had all of the exit rows on the nearly 2 hour flight to ourselves as nobody else had paid the $9 upgrade fee. The flight attendants were very careful to eject poachers from taking the seats. The Chiang Mai airport is much more modern looking. Once again we grabbed some more of the free SIM cards with free minutes and took a 15 minute taxi from the airport to the Le Meridien Chiang Mai. The taxi was just 120 Baht ($4). Thailand is great like that, stuff is so cheap!
The Le Meridien Chiang Mai is new, ultra-modern, and beautiful! It is just a Starwood Category 2 hotel so it was just 1,600 points+$30 (even less as a Starwood Platinum as you get back 500 points for the Platinum amenity). They gave us an amazing corner suite which was very spacious and comfortable. Huge bathroom, a bedroom that closes off from the living room with a couch and desk.  There is a jacuzzi at the end of the bathroom that overlooks the entire city.
The hotel has an awesome rooftop infinity pool about 20 floors up where it looks like the water flows off the side of the building. I went to go in the water in the morning when nobody else was around and quickly realized just why nobody else was around…the water was FREEZING!
So the hard product of the hotel is stunning, but the service in the hotel is at times a little bit too much "in-your-face" though for my taste…how to describe? There is a lounge on the top 2 floors where there are free drinks all day long as well as free breakfast and snacks. If you even reach for a bottle of water they absolutely insist on taking it to the back and opening it and serving with a glass. It's a needless process that takes 10 minutes and accomplishes nothing. I don't really want to answer to 6 employees in the lounge that I'm OK with just water and fruit. Maybe I'm being too nitpicky as I wouldn't hesitate to stay in this great hotel again.
Chiang Mai is a very fun city. Right outside the Le Meridien is the night market where every night you can pick up all kinds of cheap knick-knacks or counterfeit goods or at very low prices. Beware though that many booths will try to rip you off. For the fake La Coste or Ralph Lauren polo shirt they may ask for 500 Baht ($16) but they can be bargained down to 130 Baht ($4.33). Same story for everything else there. When they name a price just name a ridiculously low price until you can compromise. Be ready to play the calculator game 😉
Don't buy from the first vendor as there will be 40 more selling the same thing so get the hang of negotiating before buying. The famous Chiang Mai market is the massive Sunday night market in the old city where you can get authentic Thai goods, but we weren't there for that unfortunately. We did go to the Saturday night market on Wua-Lai Street where they sell other authentic Thai goods. Same negotiating story. One vendor asked for 2,000 Baht ($66) for a silver bracelet but we paid just 200 Baht ($6.67).
The Le Meridien is also on the same street as the Chabad House and is about a 10 minute walk from it. The restaurant is in the Chabad House and there are security guards outside. The young couple who are the shluchim there are very friendly and helpful. The restaurant had a simlar menu to the Chaabd House in Phuket, although the food items themselves tasted very different and the prices were different as well. On Shabbos there are free public meals. On Friday night there were about 200 people packed into the Chabad House, most of them Israelis. I think every Israeli guy was wearing a La Coste or Ralph Lauren polo shirt 🙂 The shabbos food isn't gourmet (especially the Friday night meal when there are so many mouths to feed) but does the job. The beautiful spiritual atmosphere and singing make up any lack of food… For Shabbos day there is a much different and smaller crowd and I got to bentch my first hegomel of the trip.
We ate at the Chabad restaurant on Thursday night (it has great hours of operation) and met up with David, a frum traveler from the old city of Jerusalem who was traveling by himself. We arranged to hire a taxi to together take us around for the entire day. The cost to do that? Just 800 Baht ($26.67).
The taxi took us to many of the animal shows in Chiang Mai. We saw an amazing Elephant show (120 Baht/$4) where the elephants play soccer, paint amazing art, shoot some hoops, hula-hoop, play harmonicas, and perform other incredible feats. The elephants are even trained to ask you for a tip if you take a picture with them and then they garb the tip with their mouth!  Afterwards we went for a 30 minute elephant ride. Here you don't actually ride on the elephant, but on a carriage on top of the elephant. There are better places to do that than at the show, but we were pressed for time. They even took a picture of us and had it framed by the time we were done and only charged a few bucks for it! We also took in a monkey show where the monkeys demonstrate their basketball, bicycling, and many other skills. The elephants seemed to be much happier than the monkeys…Finally we went to the Tiger Kingdom (300-500 Baht) where you get to lie down next to, or even on top of, tigers! It is more expensive to be with the baby tigers than the adult tigers. You can hire a photographer and get a CD (300 Baht) but there are plenty of employees that would be happy to take pictures with your camera in exchange for a tip. Our employee was ecstatic with the 100 Baht tip that I gave him! There were tons of other activities that we just didn't have time for. There's bamboo rafting, river long-tail boat rides, scooter/motorbike rentals, long-neck tribes, snake shows, bungee jumping, ATV'ing, etc, etc. DansDeals forum member ChikkyMonkey was spot-on with his help is suggesting Chiang Mai as a worthwhile spot and with his activity suggestions.
It's hard to describe how fun it is being in a country where the dollar goes so far!
Getting around the city can be done by red van (shared ride vans/sherut) where they take you and some others directly where you want to go. Remember to negotiate and figure on a fare of 50 Baht for 2 people. Tuk-Tuks are everywhere and are also an option if you can put up with the bumpiness and fumes. You do have to try one at least once! 40 Baht can take you anywhere local on one. Yellow vans are even cheaper but run set routes. Taxis are also cheap, figure on 100 Baht fares. The difference is less than $2, but when you get caught up in all of the negotiating in the markets it's easy to lose sight and make a big deal about small amounts of money that seem much bigger due to the higher-sounding numbers…
We roamed around in the old city at some of the old and grand palaces and the like.
We made the mistake of telling a Tuk-Tuk driver that we were looking for jewelry. He offered to take us to a great spot (biggest jewelry store in the world?) for a good price so we went. Turned out it was quite far away and ridiculously overpriced. But they did have nice clean bathrooms which pleased my better half. The men's bathroom had shall we say, the most interesting "artwork" I've ever seen over the urinals. I was shocked that they could get away with what they had up there…
Our driver was sorely disappointed that we didn't buy anything (he must get a huge commission from them) and we had to really fight with him to get him to take us away from the rip-off dumb tourists district to the real Thai Silver district. We finally made it there and got some beautiful Silver earrings for just 200 Baht.
Tailors here are everywhere and are incredibly cheap, but with such a short period of time we didn't have time to actually make anything. I did want to have a store make a duplicate of my kapota, but there just wasn't enough time.
Massage parlors are even common than tailor stores. Massages are dirt cheap, they start at just 100 Baht or so. Many stores also have these weird "fish spas" where you stick your feet into a giant fish bowl and the fish eat the dead skin off your feet. Didn't seem too sanitary though so we skipped that!
And that was it for the smog filled streets of Thailand. We flew on Star Alliance carrier Thai from Chiang Mai to Bangkok where I get plenty of free checked luggage as a Continental Platinum elite member. We had to fight again to let them take our carry-on onto the flight. Nobody has US-sized carry-on luggage here. Most people just bring on small bags and the carry-on size allowance is ridiculously small. They were insisting that it would not fit and I had to argue that I've flown on dozens of flights with the bag and I'm 100% positive that out bag will fit. They finally agreed to let us try and of course it did. I was surprised when I was able to order a kosher meal on the 45 minute Thai flight. The flight was on a jumbo-jet and I've never seen any airline pass out food boxes as fast as they did on this flight. The kosher meal consisted of an apple, orange juice. and coffee creamer. It had no certification on the box and the OJ and coffee creamer only had Thai writing on it so I'm not even sure how that qualifies as a KSML as it was marked…
12/26: Thailand-Hong Kong:
We flew on Cathay Pacific in business class from Bangkok to Hong Kong. The Hermolis meal was absoltely divine. It had this amazing canoli in it and moist chocolate cake and great chocolates as well. The seats were much more spacious on this flight than on the Cathay Pacific flight from Hong Kong to Bangkok.
I traded 4 Continental lounge passes that I got from my Continental OnePass Plus credit card with an FT'er for a night at the Marriott SkyCity at the Hong Kong Airport. The hotel was very comfortable for an airport layover but I definitely wouldn't stay there when actually visiting Hong Kong. There is a free shuttle between the airport and hotel. Internet is free in the hotel lounge.
I made some free phone calls back home from my Gizmo5 phone application from my computer while using the internet in the lounge and then we turned in for the night, excited for our first trip to Australia, that we would take the following day!

Hotel costs for this leg: 3 nights in a Starwood category 2 hotel with cash and points=3,800 Starwood points (1,600 x 3, less the 500 point platinum amenity for each of us) plus $90 cash.
Total hotel costs for 5 nights in Thailand: 8,400 Starpoints and $180.
I also have some neat videos of the animal shows.  If people want to see them just leave a comment and I'll upload them to Youtube when I have a chance.
Pictures (Click to enlarge):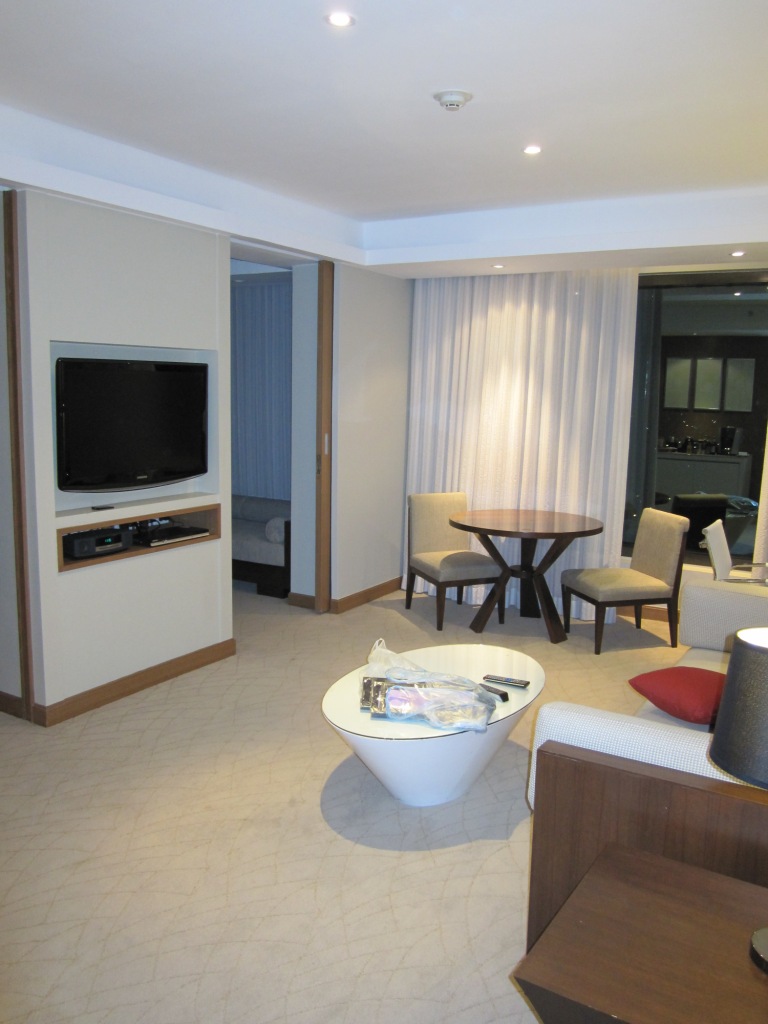 Le Meridien Chiang Mai, Corner Suite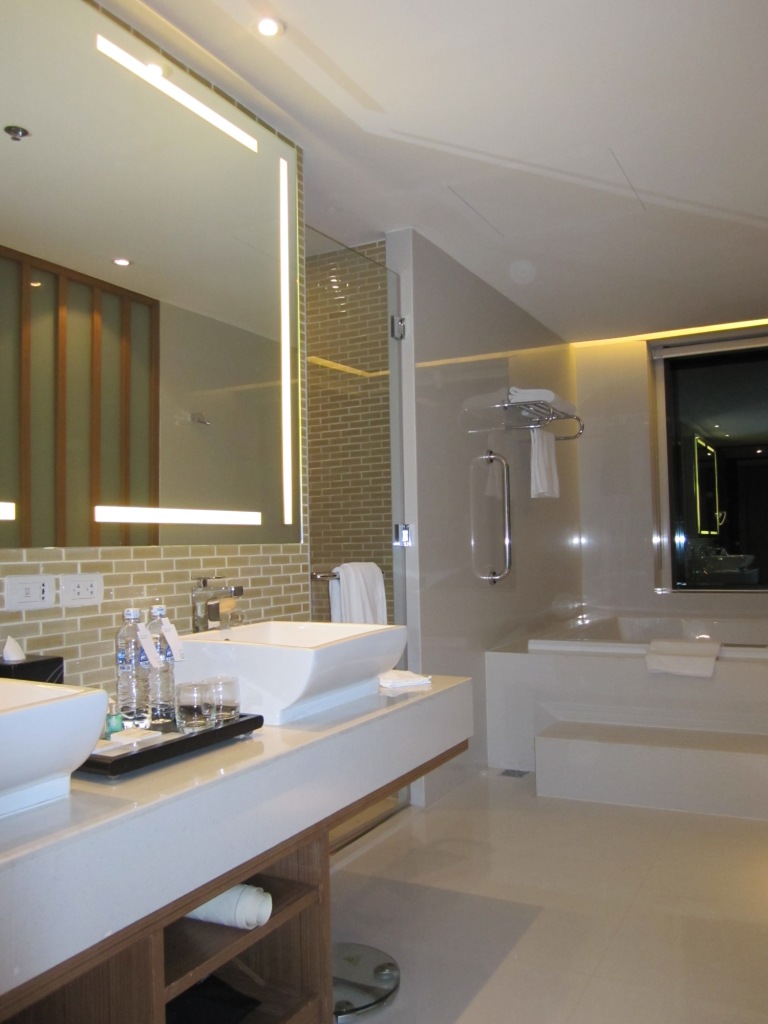 Le Meridien Chiang Mai, Corner Suite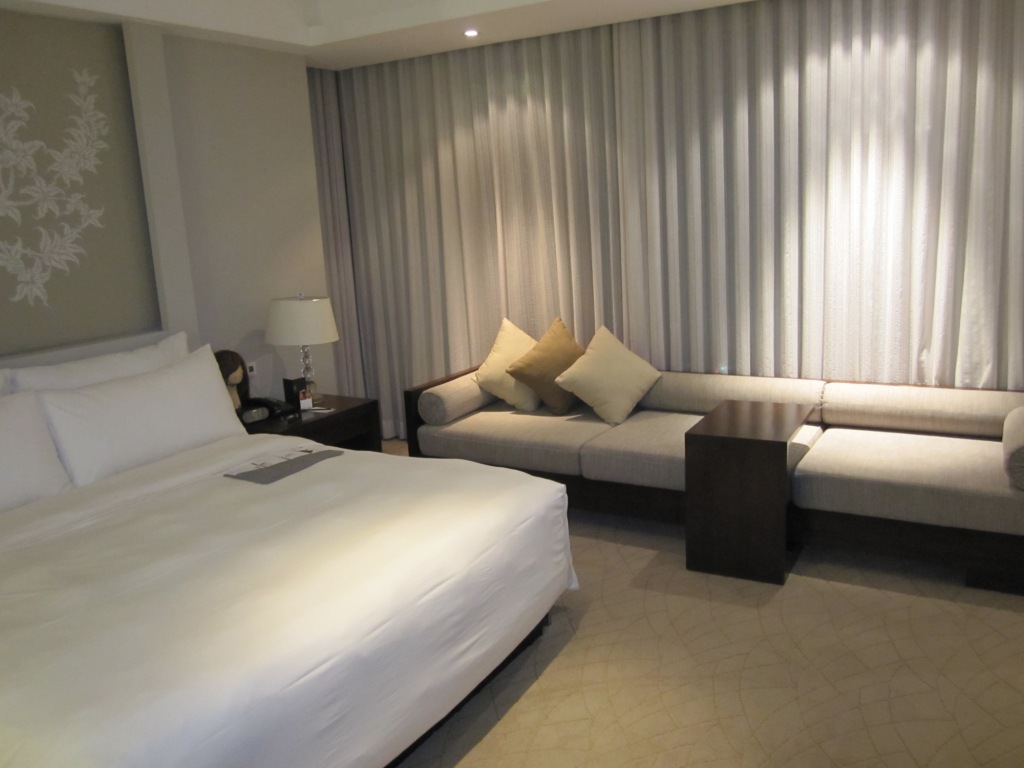 Le Meridien Chiang Mai, Corner Suite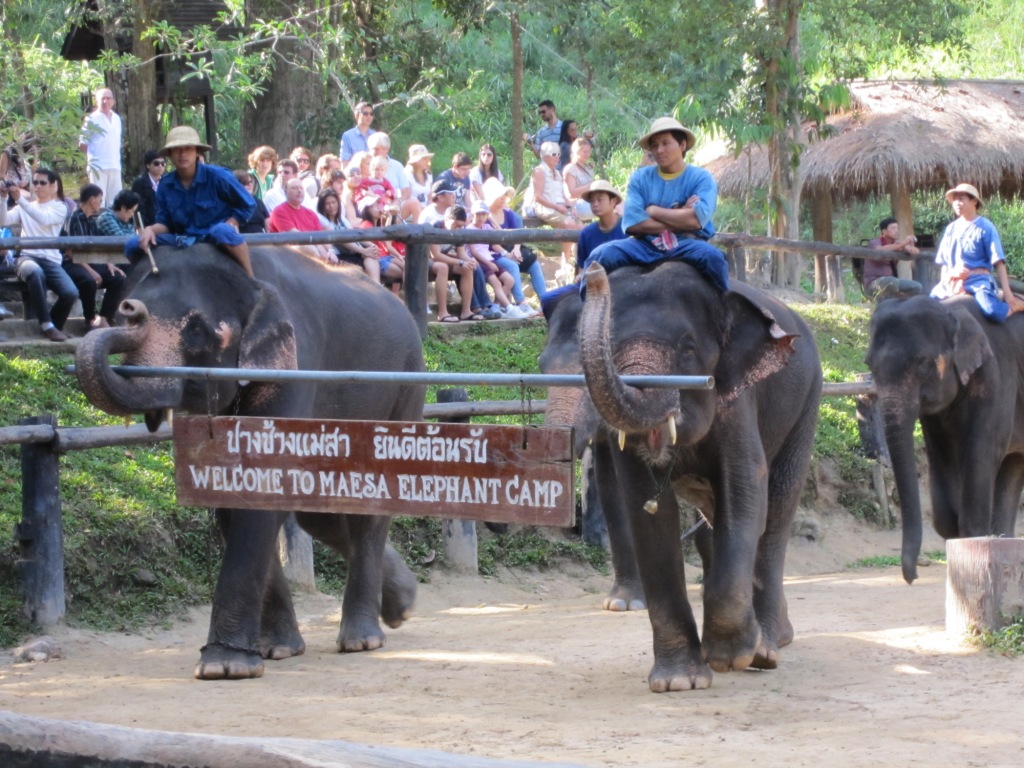 Mae Sa Elephant Show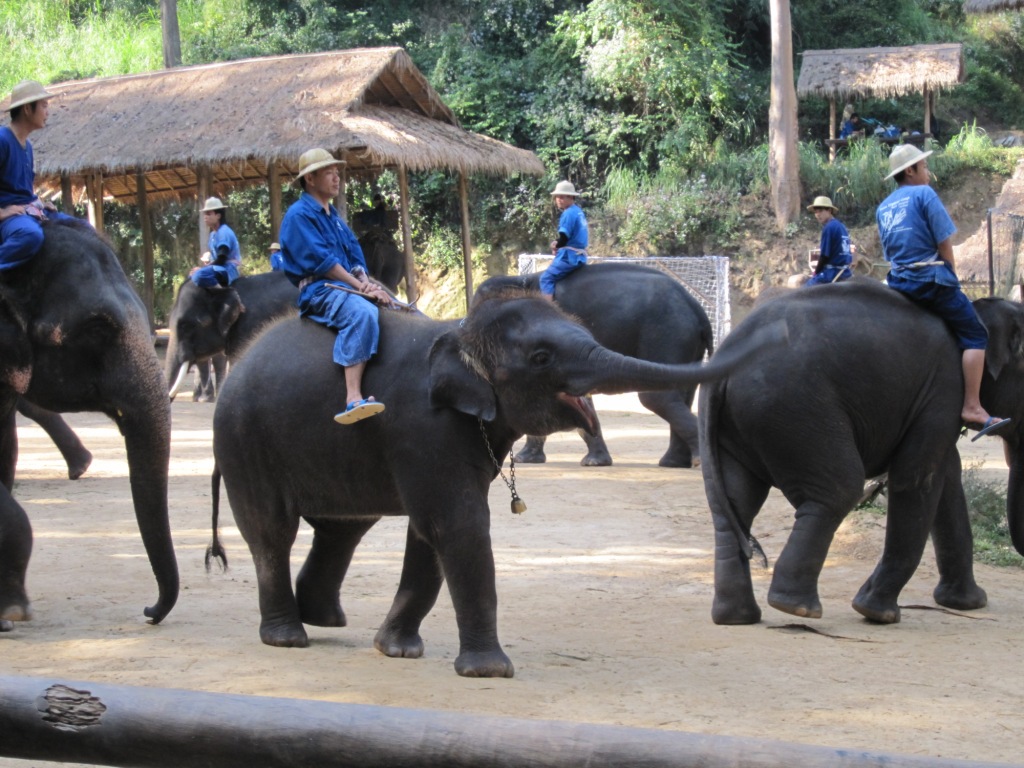 Mae Sa Elephant Show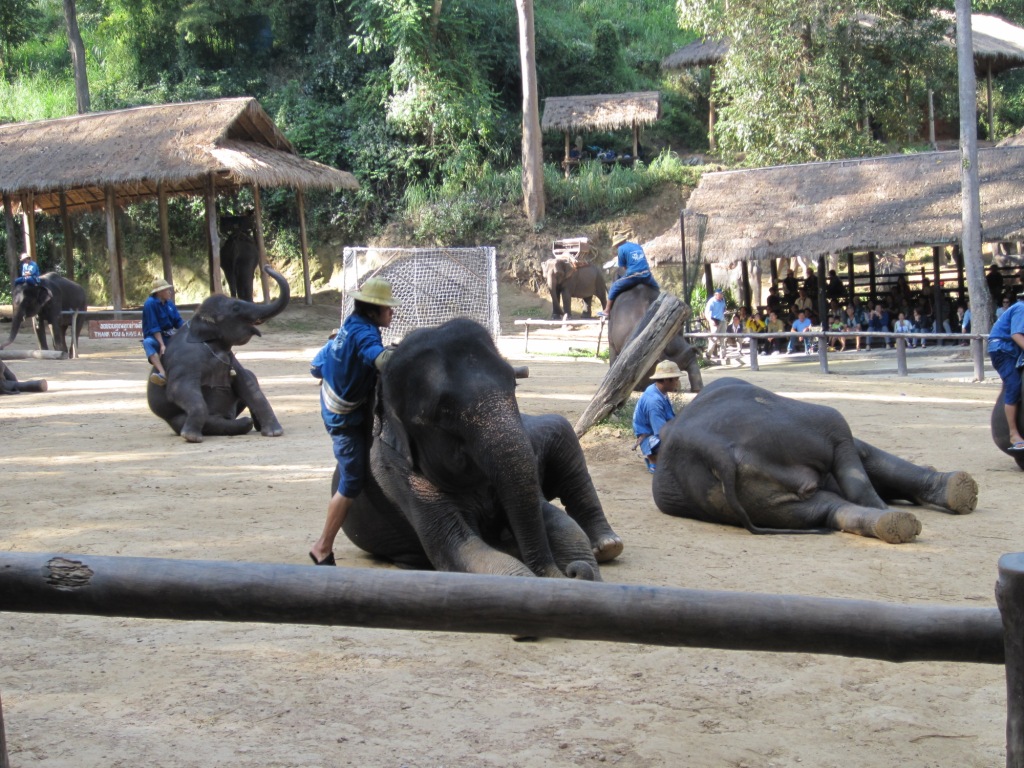 Mae Sa Elephant Show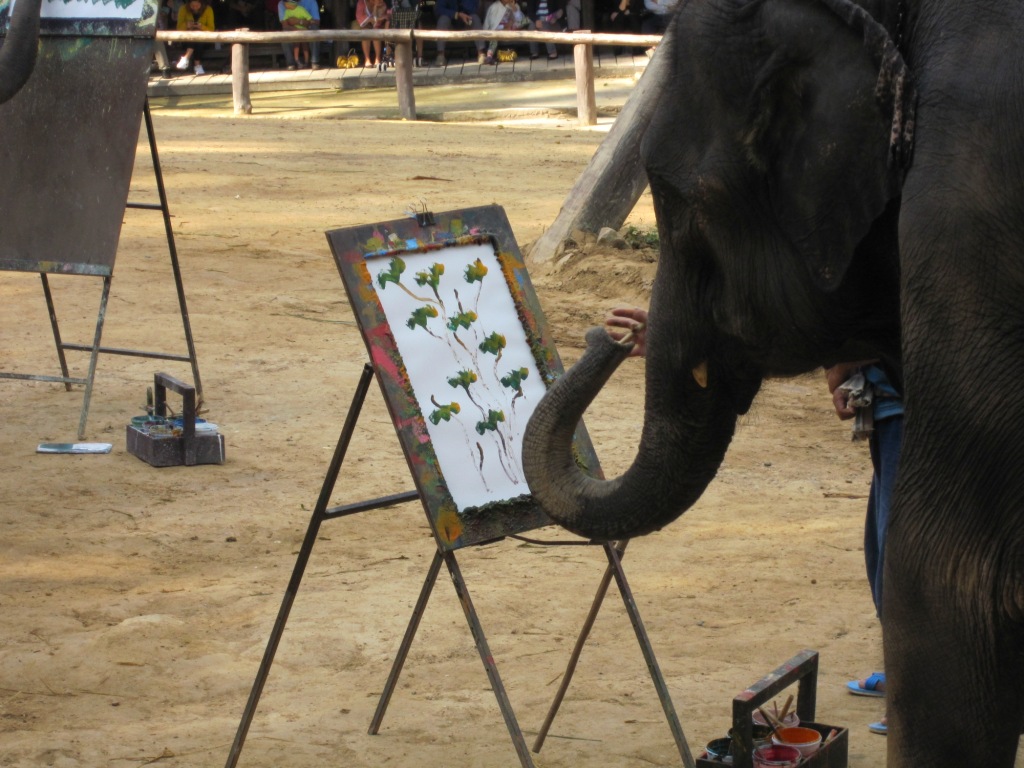 Elephants Painting!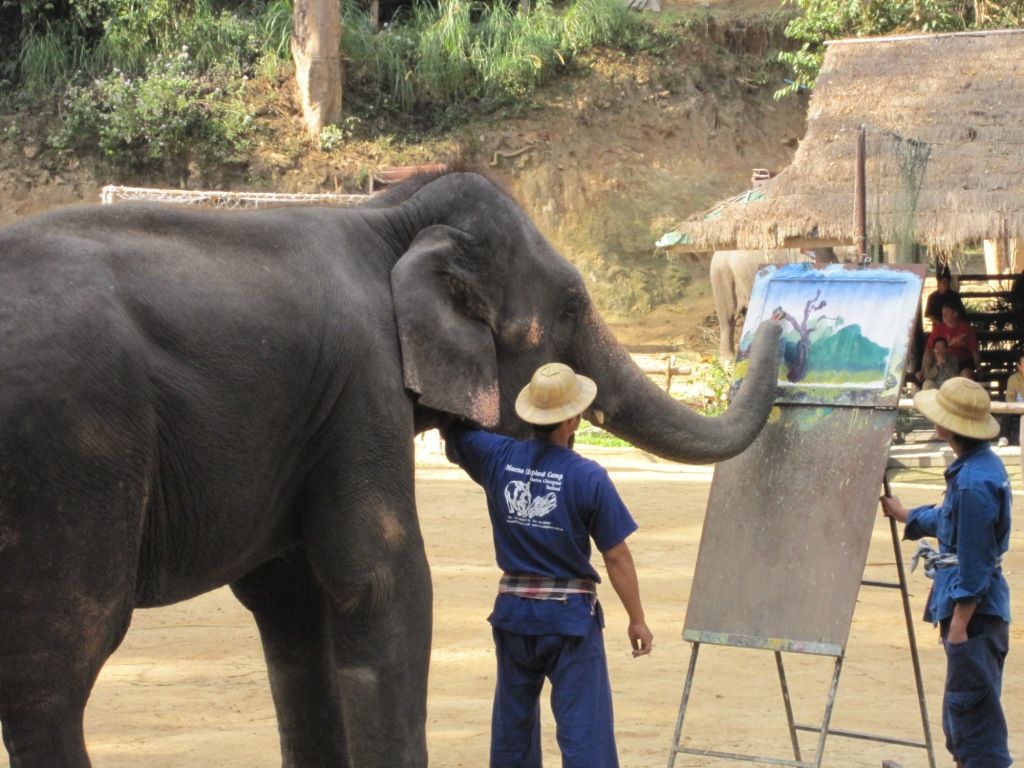 Elephants Painting!
Elephants Paintings For Sale…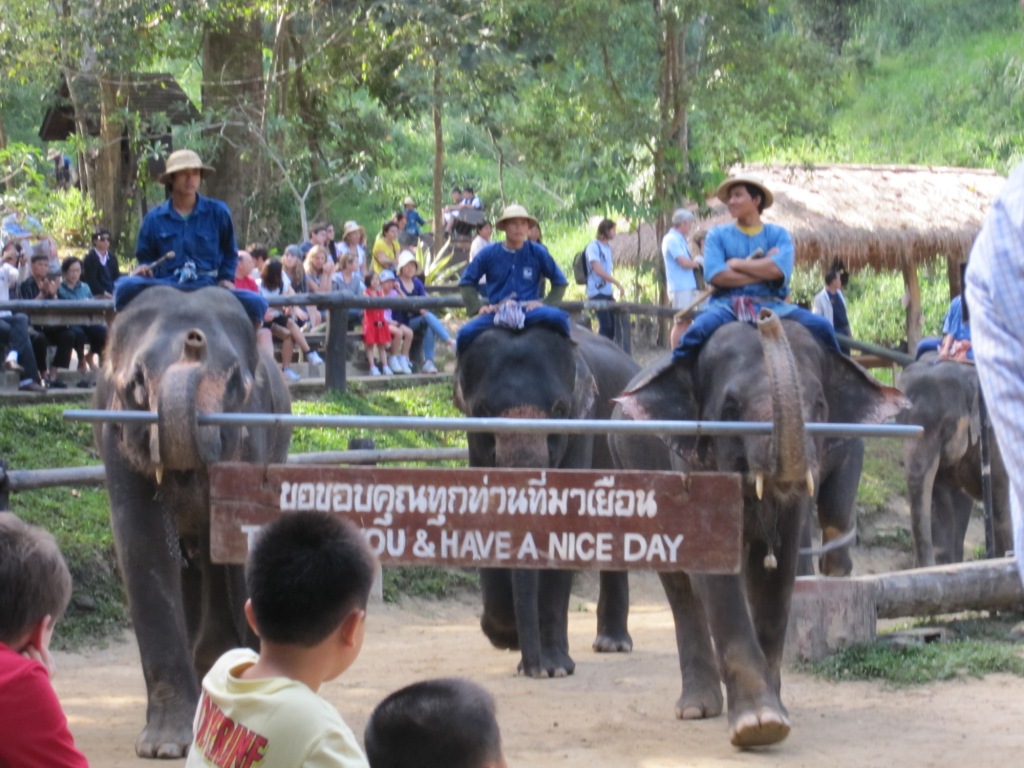 Mae Sa Elephant Show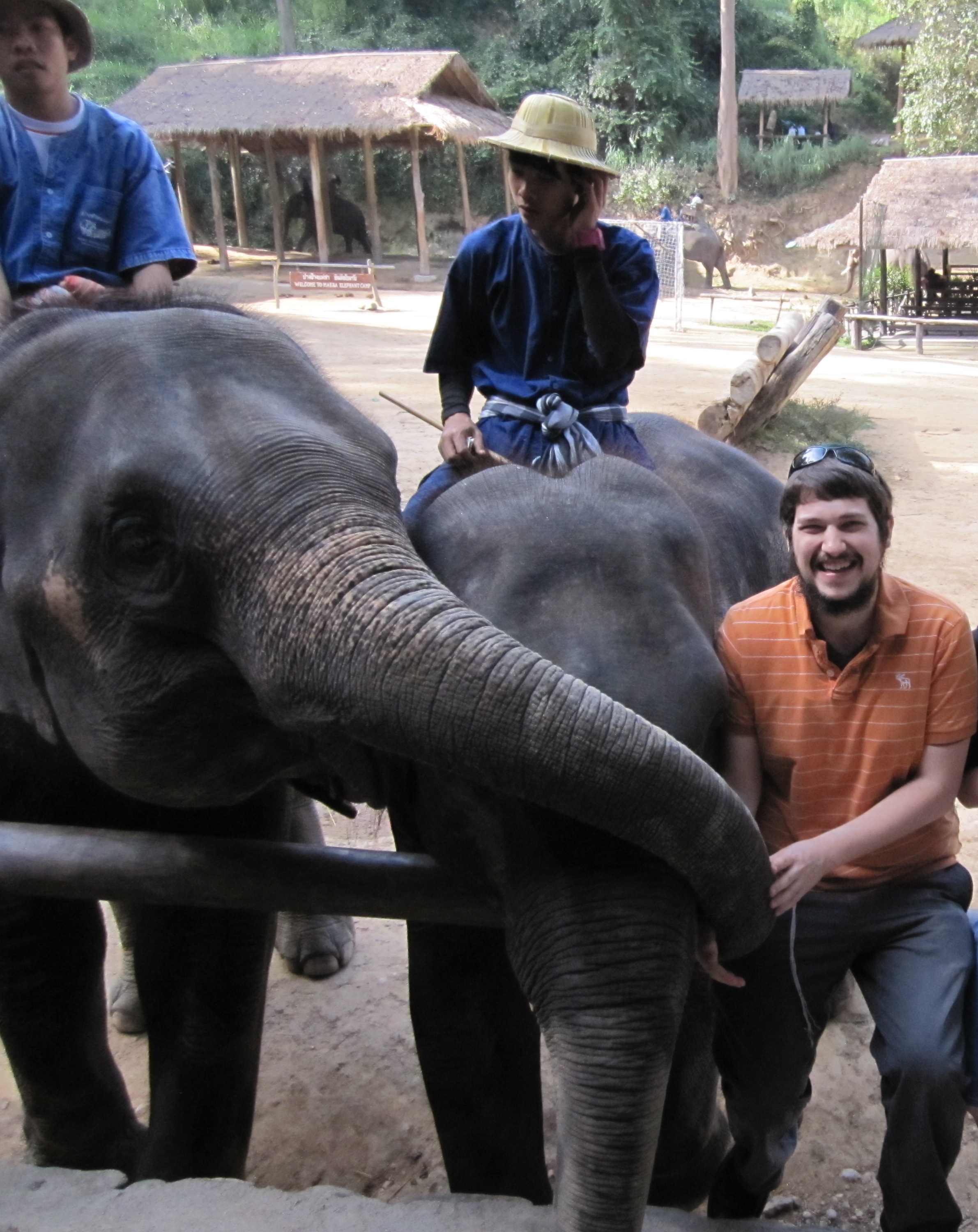 Mae Sa Elephant Camp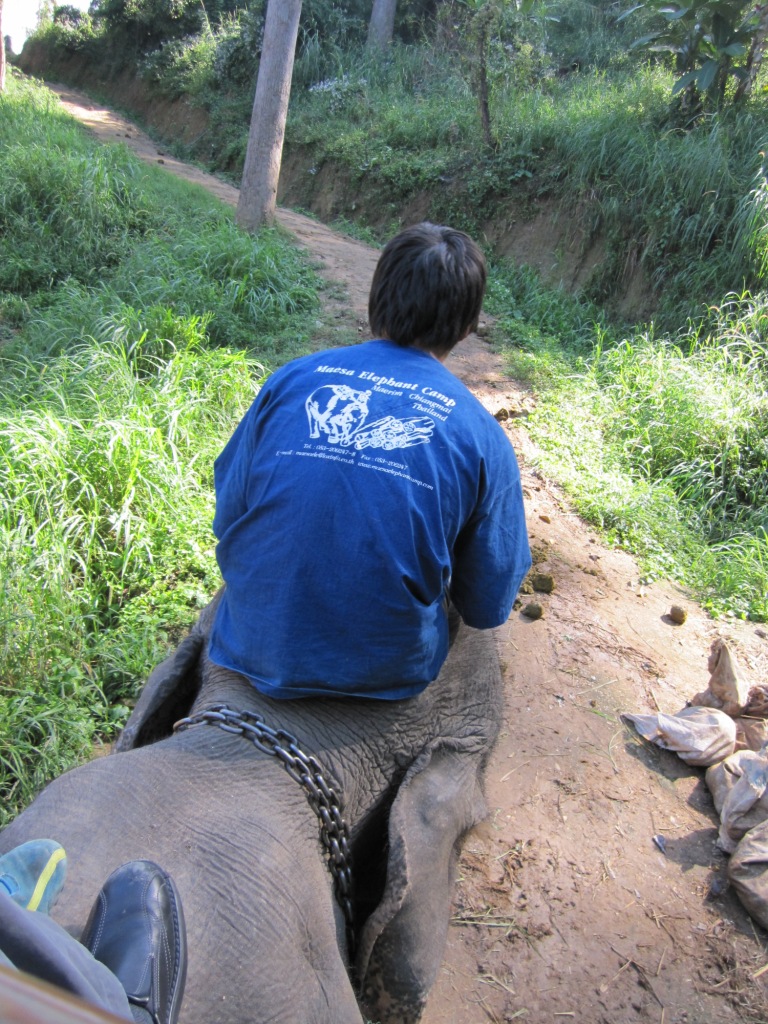 The view from on top of an elephant!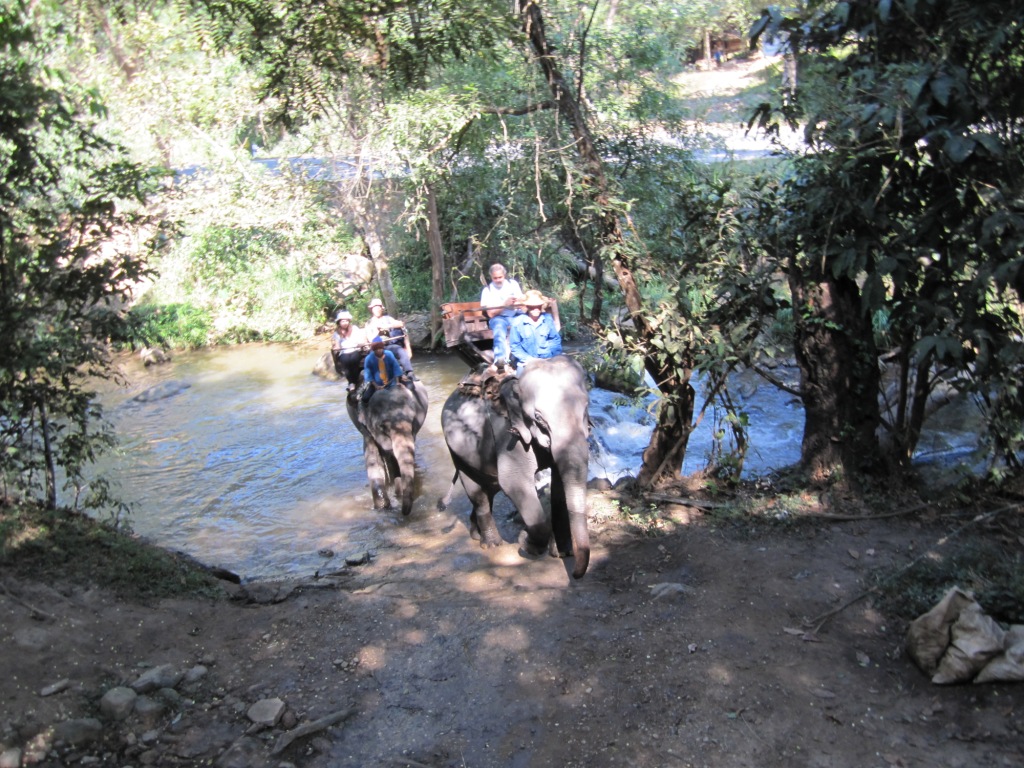 Mae Sa Elephant Camp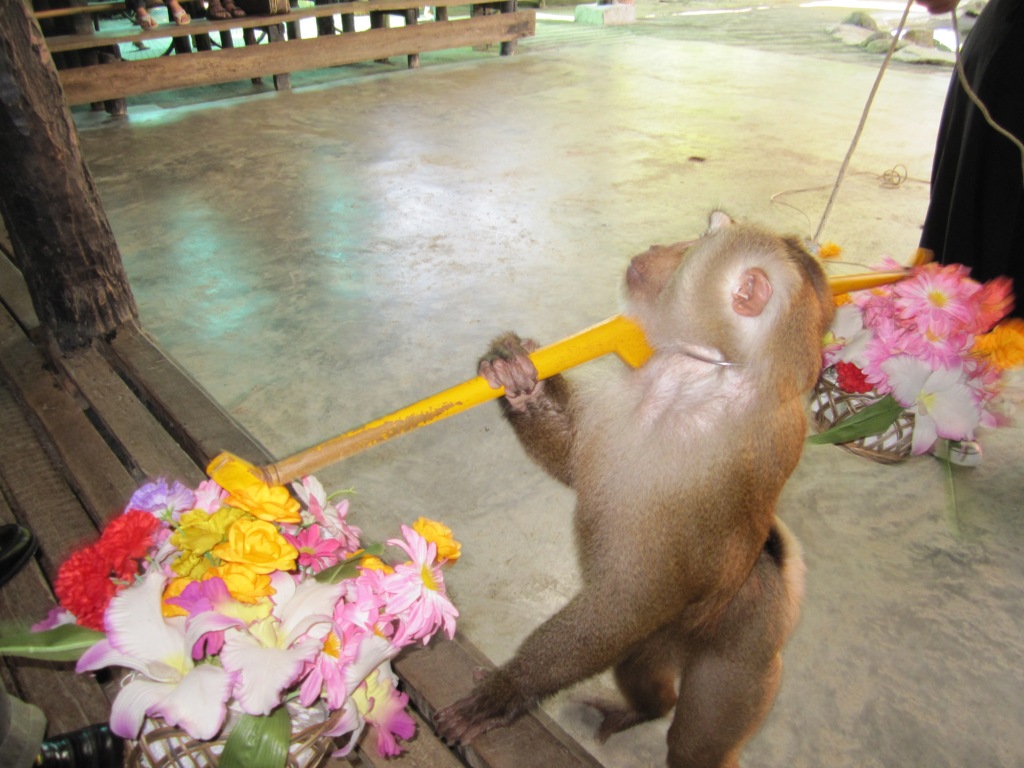 Monkey Show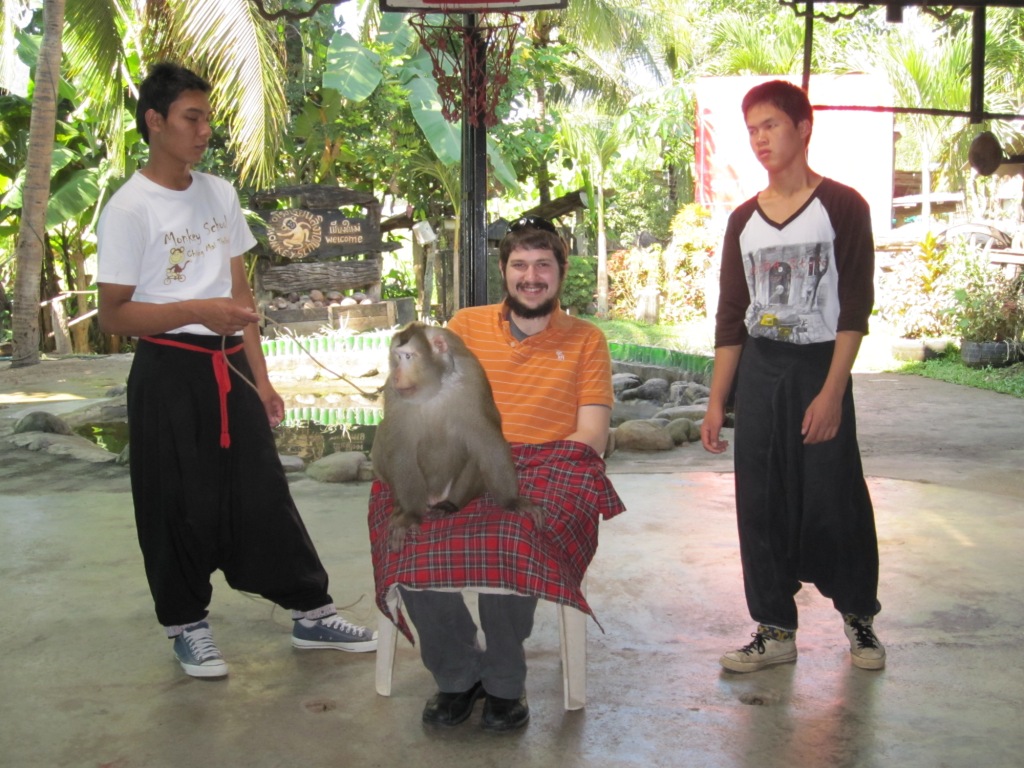 And for my next trick…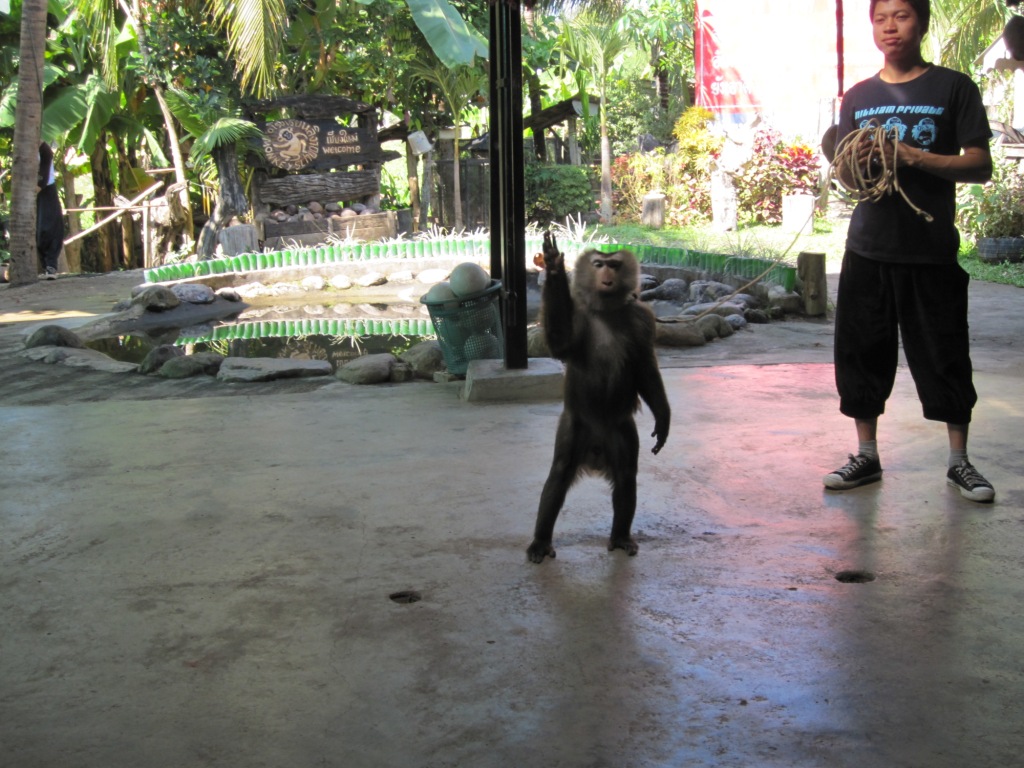 Monkey Show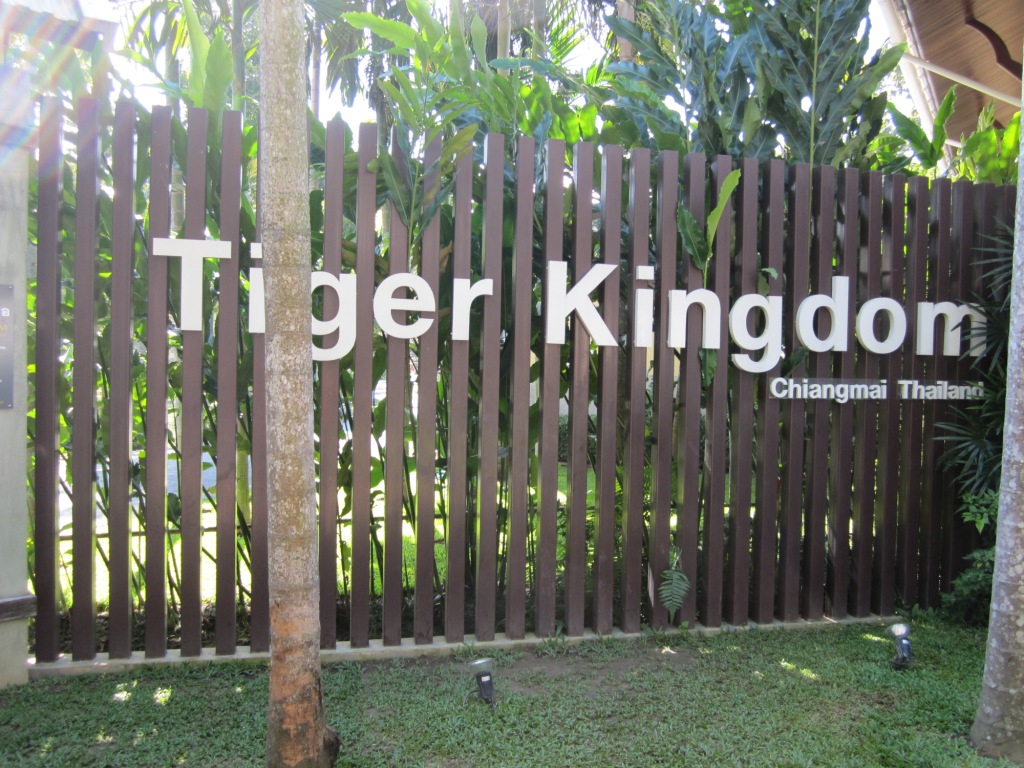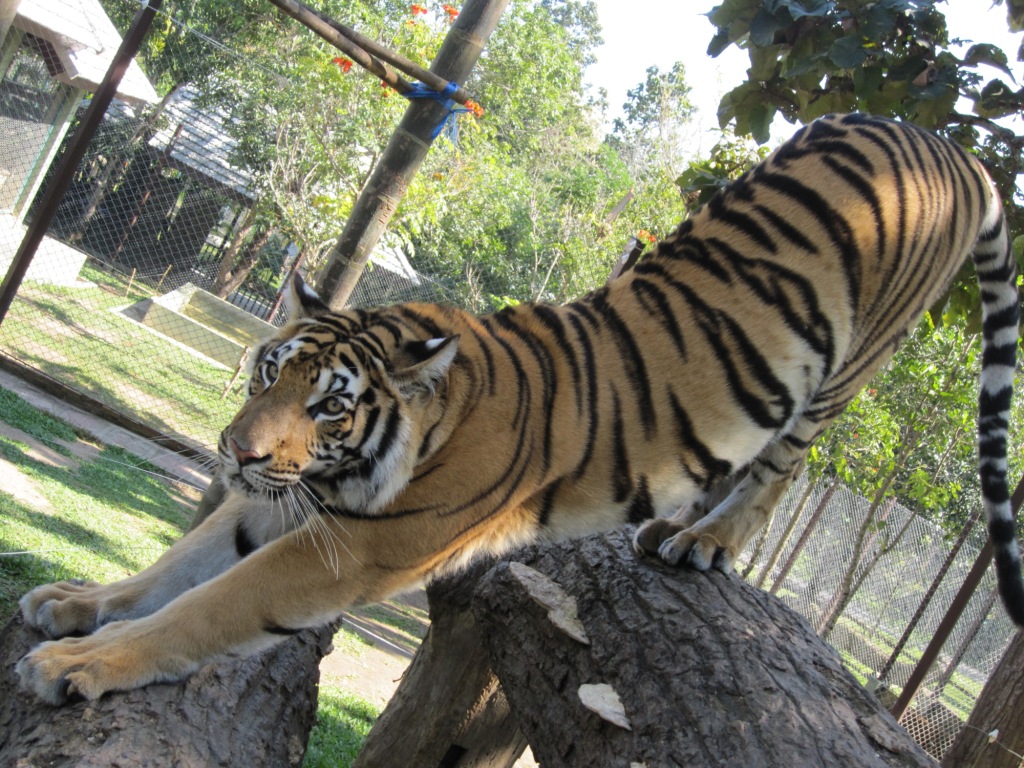 Tiger Kingdom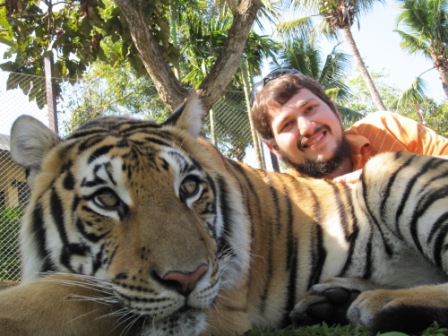 Tiger Kingdom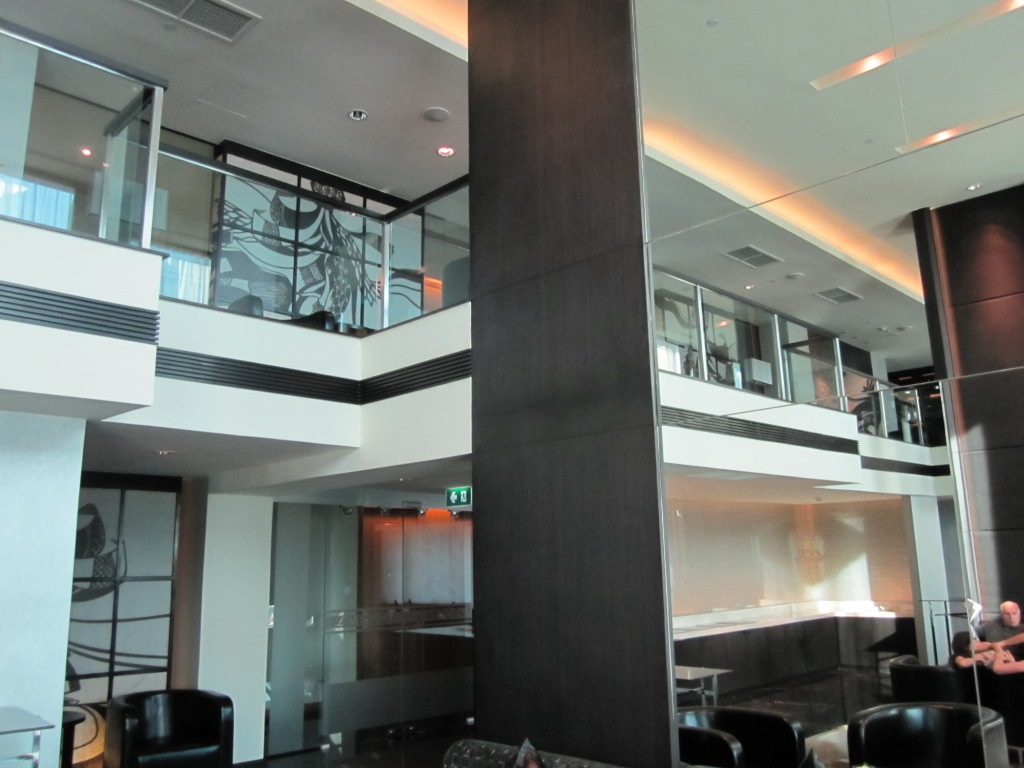 Le Meridien Chiang Mai Club Lounge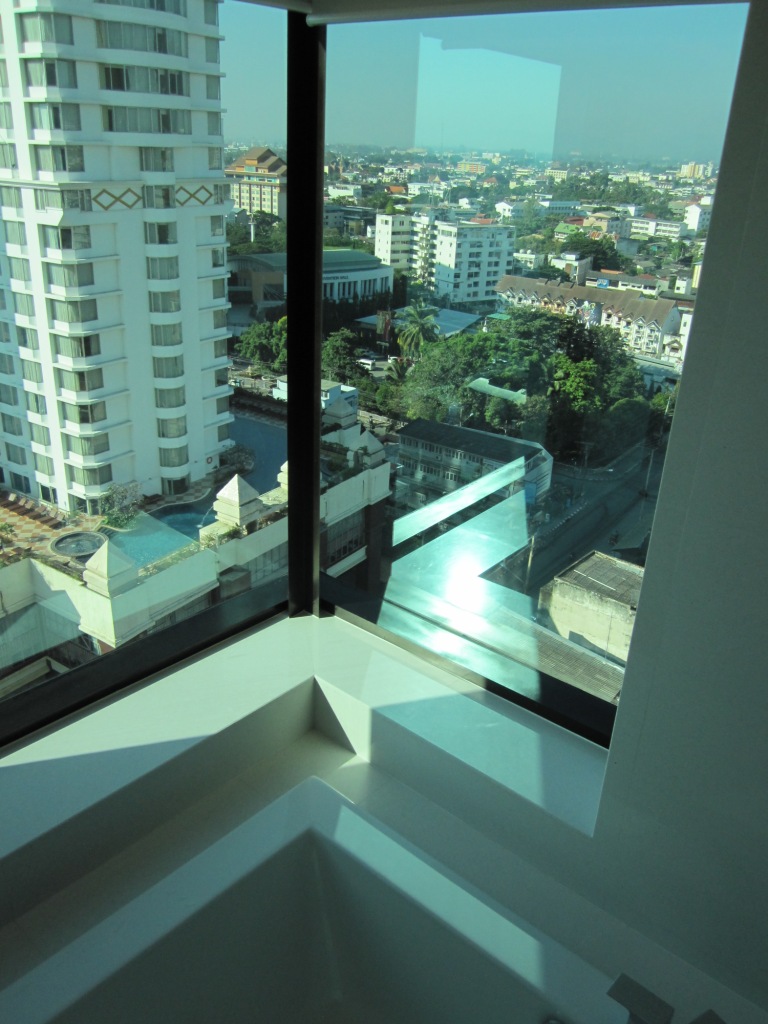 Le Meridien Chiang Mai Corner Suite Jacuzzi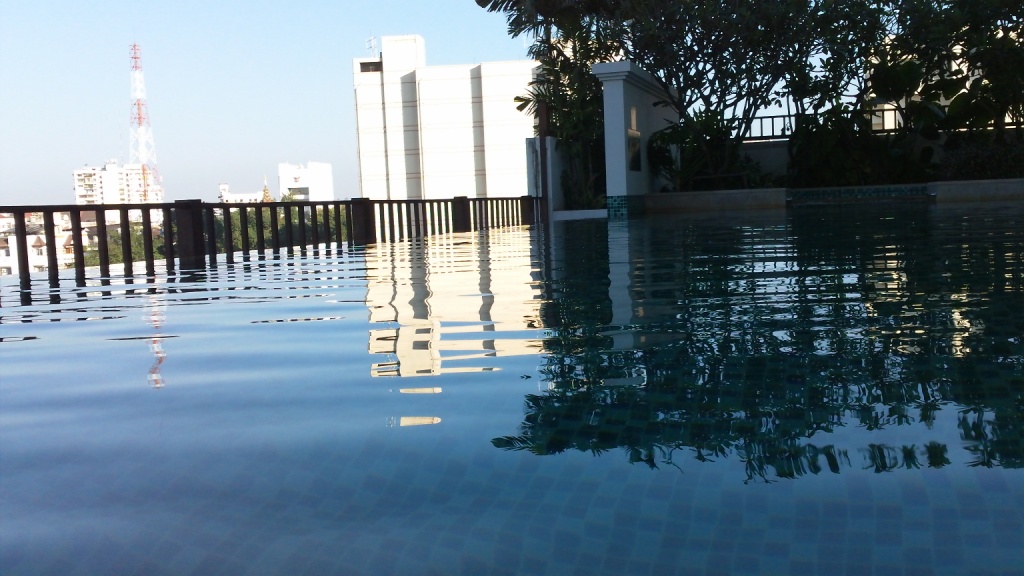 Le Meridien Chiang Mai Infinity Pool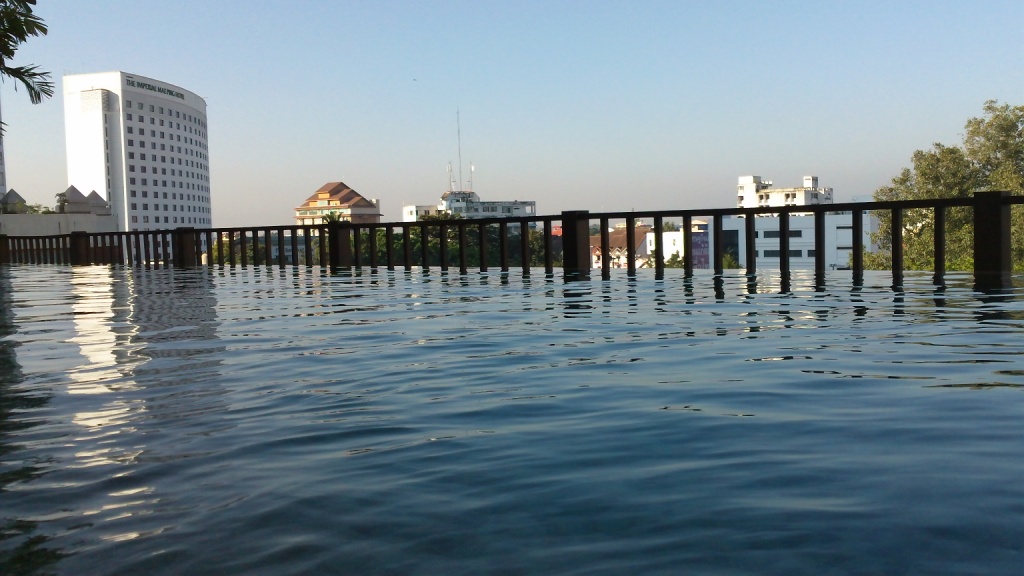 Le Meridien Chiang Mai Infinity Pool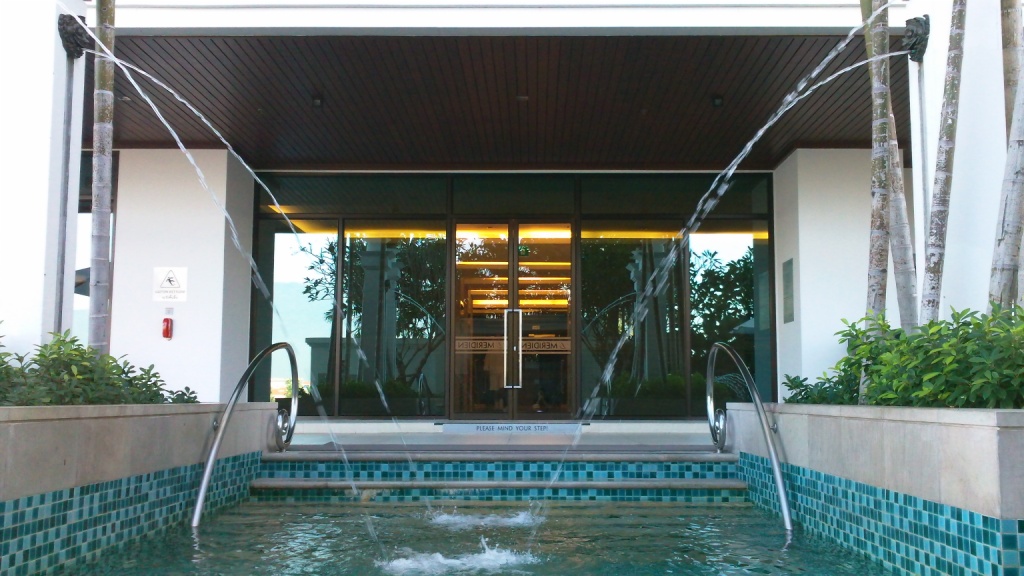 Le Meridien Chiang Mai Infinity Pool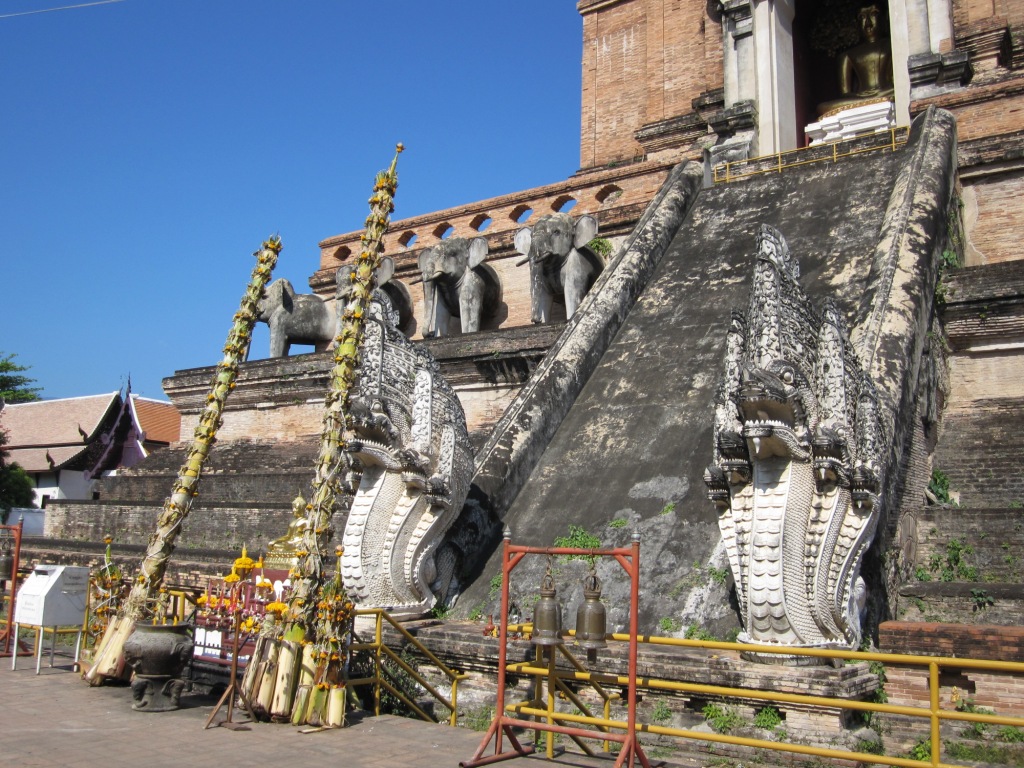 Wat Chedi Luang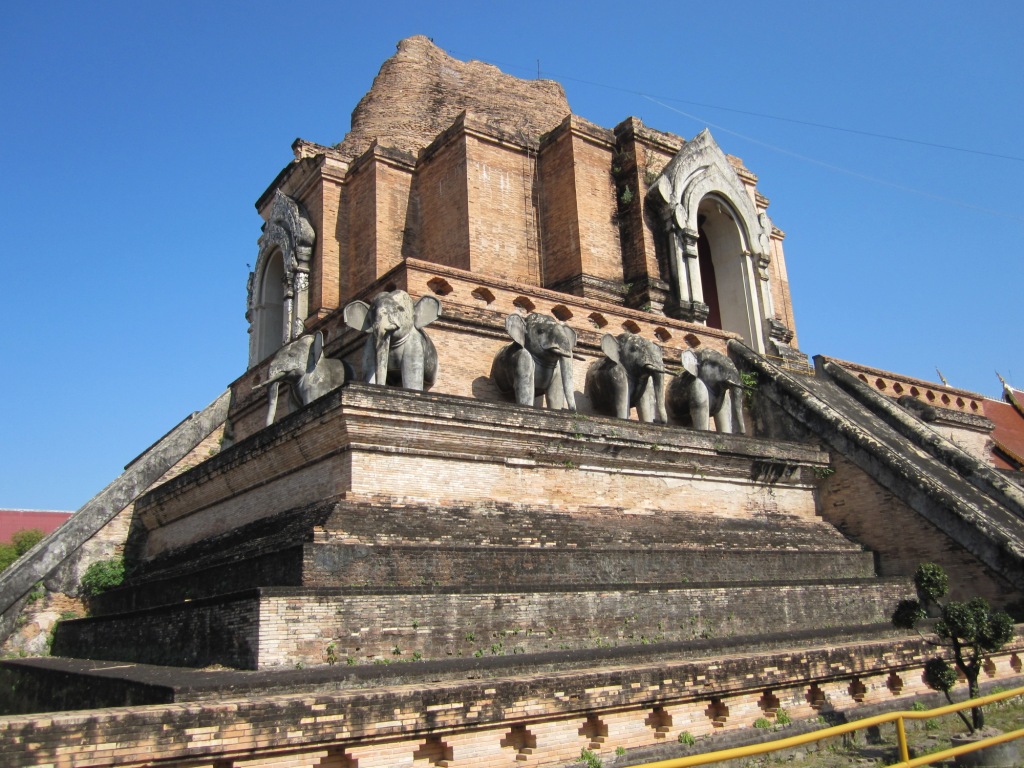 Wat Chedi Luang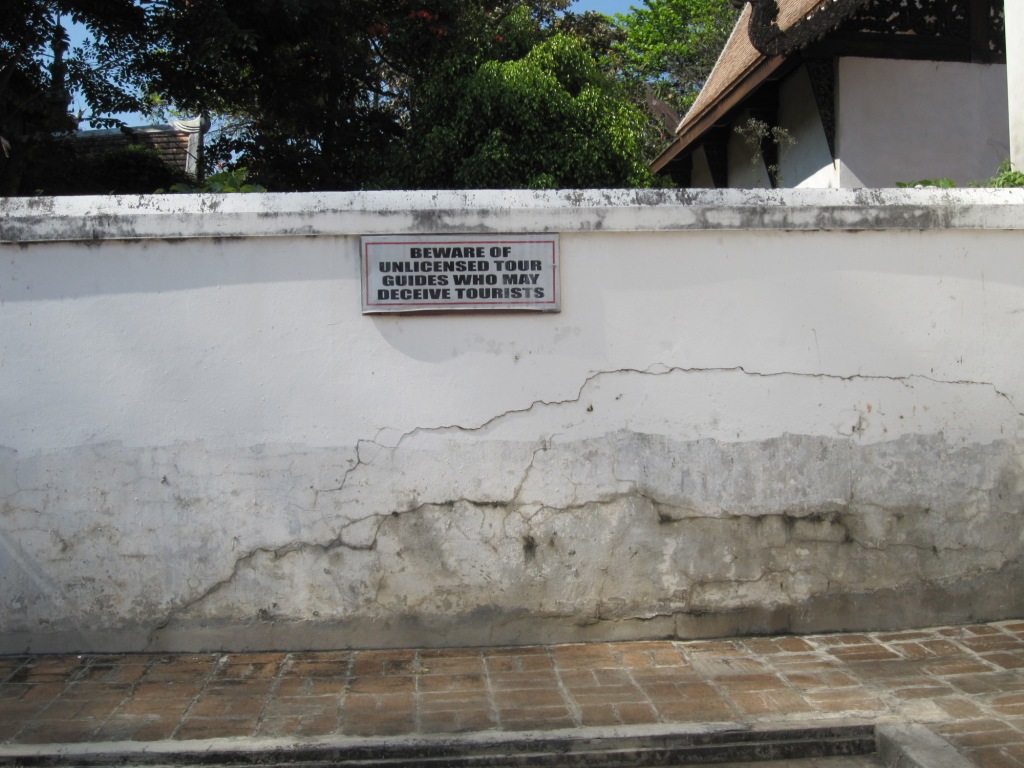 Wat Chedi Luang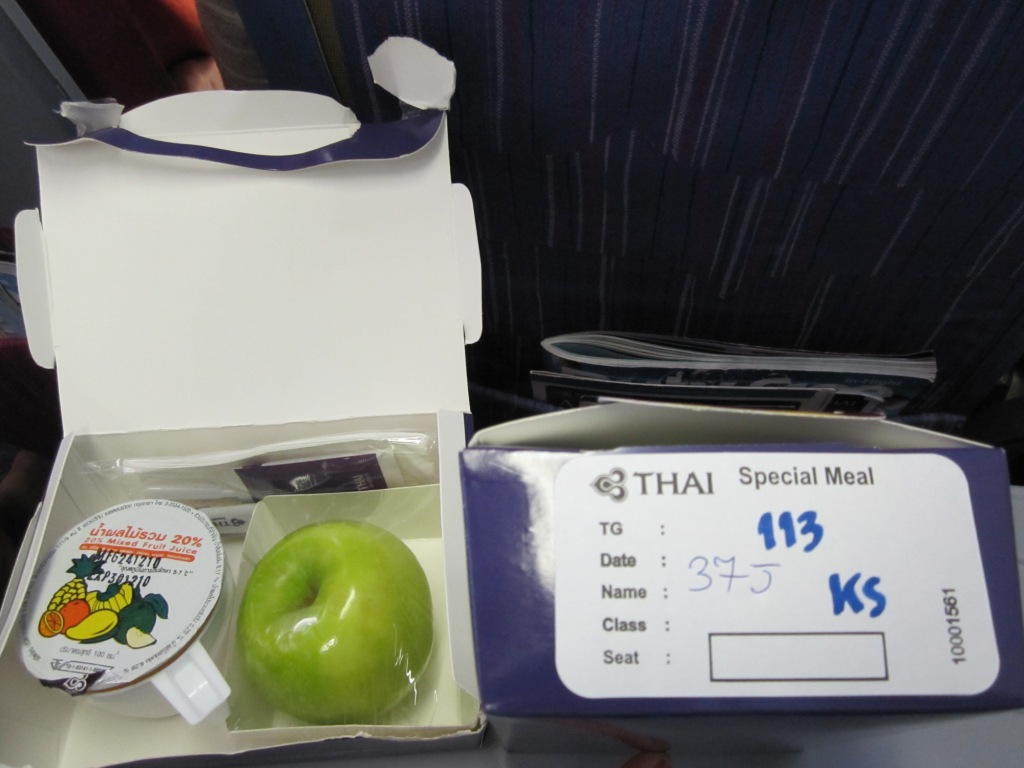 Thai "Kosher" Meal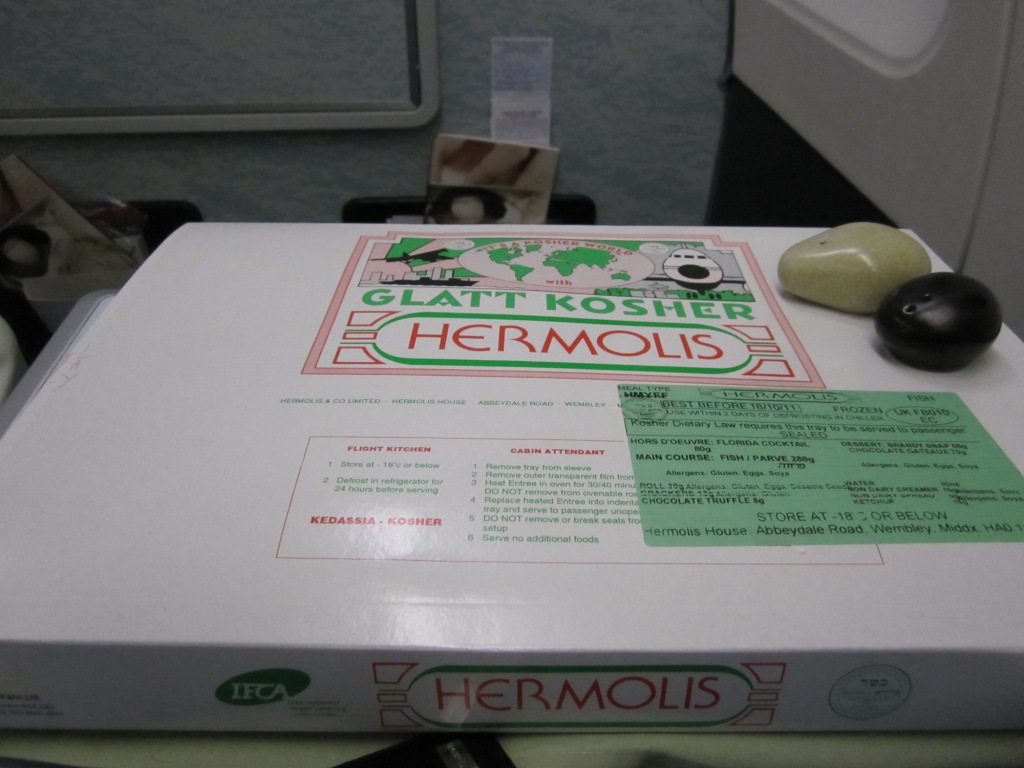 Cathay Pacific Business Class Kosher Meal. Yay…it's Hermolis!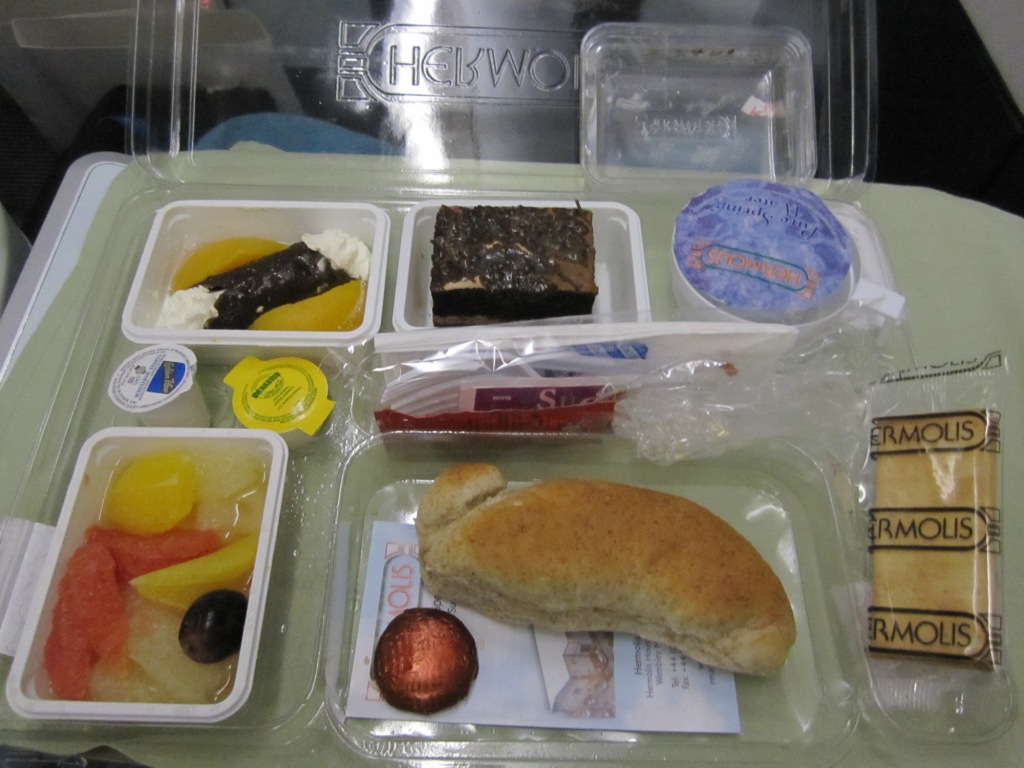 Cathay Pacific Business Class Kosher Meal.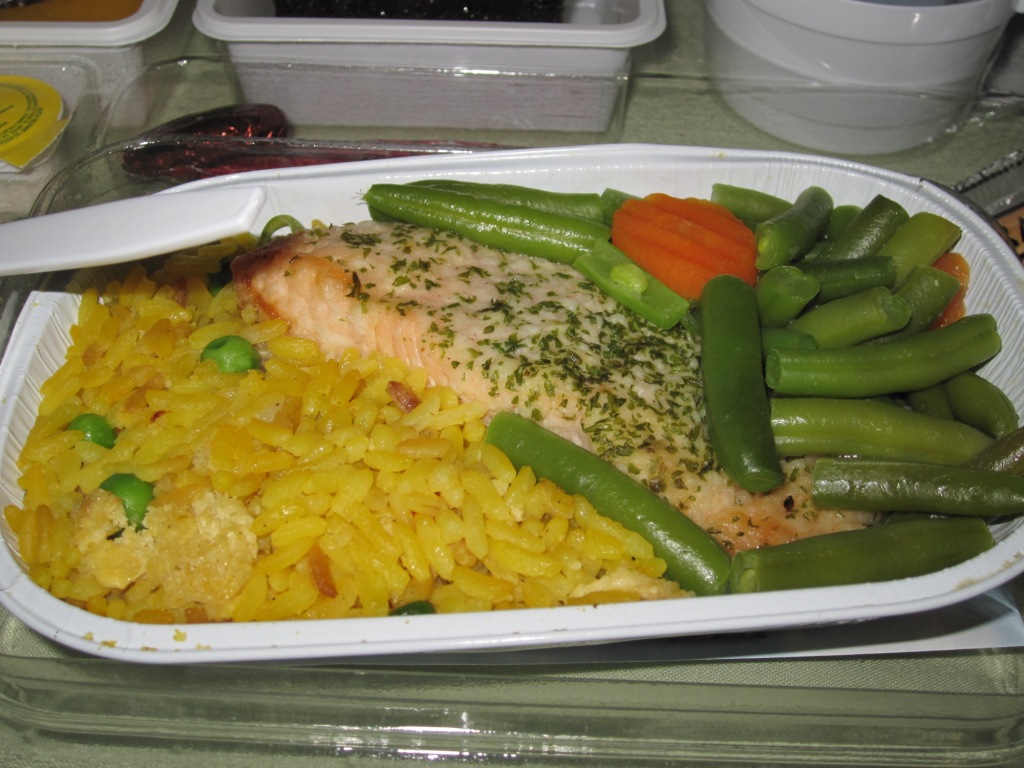 Cathay Pacific Business Class Kosher Meal.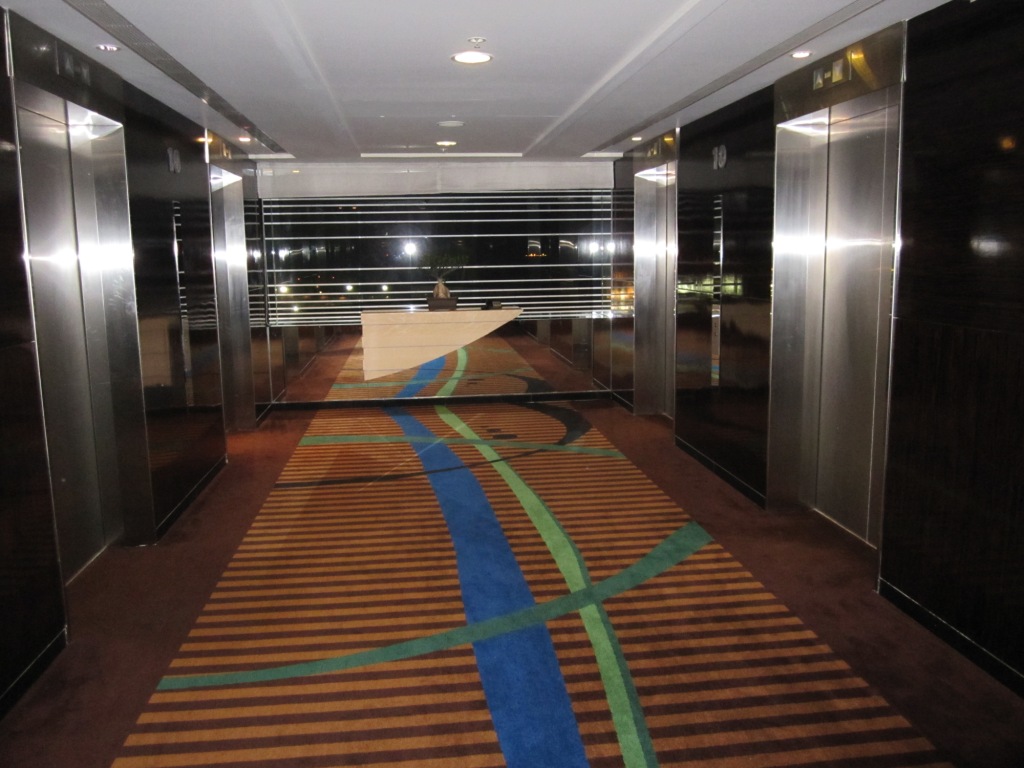 Marriott SkyCity Hong Kong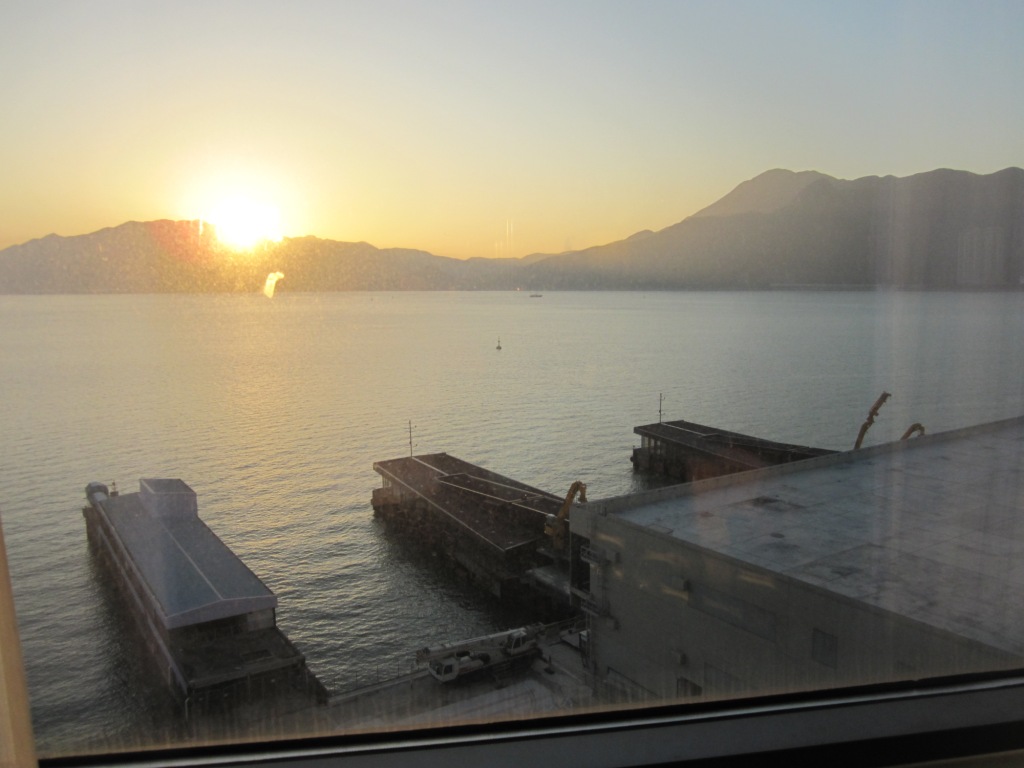 View from our Hong Kong Hotel Room