Trip notes part 4 (05/21-05/24), Continued from:
May 2010 Trip Notes Part 1: Trip Planning + Zurich (05/11-05/12)
May 2010 Trip Notes Part 2: Paris. (05/13-05/17)
May 2010 Trip Notes Part 3: Israel. (05/18-05/20)
Click on the "trip notes" tag at the end of this post to read other past trip notes.
-We flew from Israel to Venice via Brussels. It was the only flight that left Israel after the end of the 2nd day of Shavuos that would get us into Venice Friday morning. It left Israel at 1:20am and arrived in Venice at 8:00am.
-Brussels Airlines business class, even from Tel Aviv, is a joke, just coach seating with an empty middle seat. We did get an awesome Hermolis breakfast on the flight from Brussels to Venice.
-The lounge situation in Brussels was also a joke.  No showers to freshen up, and the wi-fi costs money…why bother with having a lounge???  They did have computers to use, but the Belgian AZERTY keyboard was nearly impossible to master…although looking back at the Dansdeals archives I did manage to make a post a few deals from the lounge on May 21st.
-Venice is INCREDIBLE! It's like no other place you've ever been to before. There are no cars as the streets are made of water. Boats and your own two feet comprise the only modes of transportation. It's a site that you simply MUST see in your lifetime!  And no, going to the Venetian in Vegas does not count 😉
-The weather in May couldn't be better.  It was 75 and sunny the entire time.
-Getting from the main airport (VCE/Marco Polo) to the island of Venice can be tricky. There are a few options. The easiest and quickest way (about 45 minutes) is to take a water taxi directly to where you want to go. Expect to pay €100 for that privilege though which may be worth it depending on how many people are traveling with you. Another method is to take a €3, 25 minute bus to Piazzale Roma. From there though you'll probably still need to take an expensive water taxi to your hotel or take the Vaporetto, which is the local water bus, for €6.50 a person. We chose to take the Alilaguna, which is the airport shuttle boat. It has about 5 different lines that go from the airport to many points in Venice. It costs €13 Euro per person (€25 round-trip) for the regular Alilaguna lines, or €25 Euro per person for the Gold line which goes nonstop to San Marco Square.  We chose the regular €13 line which took about 75 minutes to get to San Marco Square.
-Buy the Alilaguna round-trip ticket in the airport terminal! We bought just the one-way in the terminal and the agent ran through the credit card charge normally. However we bought the return ticket at San Marco Square and the agent ran it through as a cash advance!
-There are 3 Starwood hotels in Venice, all of them very grand, old, and famous hotels.
-The Gritti Palace (Starwood Category 6) is the most famous hotel in Venice and one of its grandest. It is however the farthest Starwood hotel from San Marco Square. You will have to shlep your luggage for a good 10 minutes over at least 3 canal bridges to get there from San Marco.
-The Danieli (Starwood Category 6) is located in San Marco Square, directly in front of the San Zaccaria Vaporetto and Alilaguna stop. Warning: This hotel only has a revolving automatic door, and should therefore be avoided on Shabbos by Sabbath Observers! The staff at this hotel were particularly unpleasant when I went inside to check it out.
-We stayed at the Westin Europa and Regina (Starwood Category 5) which was a great hotel. We were upgraded to a very large suite. It didn't have a view of the Grand Canal (very few rooms do), but it was an excellent room so I couldn't complain at all. We arrived at the hotel at about 10am but had to wait until noon before a room was ready. We were so exhausted that we both immediately fell asleep on one the comfortable couches in one of the many side rooms on the lobby floor of the hotel.  It's about a 6 minute walk over 2 canal bridges to get to the Westin from San Marco Square.
-We had 2 great guidebooks on Venice, Lonely Planet Venice, and Eyewitness Venice. I bring a couple good guidebooks to any city that I visit.  I generally despise being lectured to by a tour guide as I'd rather do things at my own pace, so having a few good books on each place and reading through them before the trip is crucial.  Both of these books also had nice sections on the Jewish Ghetto and its history.
-Beware the concierge in the hotel.  Ours tried to steer us to one of the free boats to the glass-blowing island of Murano that are paid for by an individual glass company.  The guidebooks had warned us against taking these boats as they place you under high-pressure selling tactics and don't let you go into competitor stores.  I wouldn't be surprised if the concierge received a kickback from them either…
–Shabbos in Venice is awesome beyond words! First of all the entire island has a recognized eruv due to the canal walls!  As a card carrying Chabadnik I've never used a public eruv in my life on Shabbos, but we were able to carry things with us for the first time in Venice on that Shabbos!  I had printed up Google directions and brought a map (that came with the guidebook) to get to the Jewish Ghetto.  However following directions in this city is missing the whole point (besides for being nearly impossible!)   The best part is just to wander around the city and let yourself get lost.  The walk from the Westin to the Ghetto is an easy half hour stroll.
-Chabad in Venice is incredible!  They have a smicha program, a shul, and they run 2 kosher restaurants.  Everyone is invited to Gam Gam, their fleshig restaurants, for free meals on Shabbos.  Of course donations are welcome, but they are not solicited at all. There were about 100 people in town for Shabbos.  On Friday night we ate out on the canal, which was very cool.  The food is very good.  There was plenty of wine for everyone, delicious homemade challah, 7 kinds of dips and salads, salmon, matzah ball soup, meatballs, chicken, kugel and desserts on Friday night.  On Shabbos day we ate indoors at a nice little table for 2 and there was pretty much the same food plus a parve cholent.  The meals are leibidig with dancing and singing in the streets and are very special.  During the peak travel season in mid-summer they say that there can be many shifts of people eating at Chabad, but there was just one shift when we were there.
-We ate at Gam Gam a couple of times.  Food prices are very reasonable, and the food while not gourmet, is very good.  The Schwarma was the best I've ever had, and the hummus, which I usually don't care for, was actually delicious!  The Shnitzel was very good as well.  The Felefel platter comes with lots of delicious dips and is very good. The Mousaka and Meat Lasagna were good, but the portions for those were a little on the small side.  You can eat indoors or have a romantic meal on the canal.  Beware that they do not accept credit cards here, so bring cash or at least an ATM card to withdraw some!
-Gam Gam will also double wrap a meal for you at your request so that you can have it heated up for you on a plane or at your hotel.
-Chabad had also opened up a cholov yisroel pizza shop called Gam Gam treats just the week before we arrived-talk about great timing!  They had an Italian pizza chef making all kinds of great creations.  The prices were excellent, just €10 for a humongous pie of pizza, and there are lots of great topping as well.  However the "treats" section of the pizza shop was what really surprised me!  The Shlucha was busy making some of the best baked goods that I've ever tried!  The caramel hamantashen were out of this world, as were the chocolate croissants!!!  Plus they even have other local specialties like Granita Iced Coffee and locally made Gelato Ice Cream bars!  Don't miss this place if you go!
-Frulala is a fruit juice bar owned by a couple of Israeli guys, Avi and Oded.  It's directly on the route between the Westin and the Ghetto at the intersection of Via Riccardo Selvatico and Calle Dolfin.  They are closed on Shabbos, and have some of the most amazing fruit juices I've ever had.  With fresh tropical fruits like Passion Fruit, Kiwis, and other interesting additions like Mint leaves these are some of the most unique fruit juices you will ever try!
-We went out to Murano via Vaporetto to check out the glass blowing shops.  There is a nonstop Vaporetto from San Marco directly to Murano.  It's a cute island and we even picked up a few beautiful pairs of glass-blown cufflinks for about €13 each.  There was even a glass shop full of Jewish themed creations, you can see some pictures below, but I don't think I'll be posting the graphic bris milah one!  Murano truthfully, is not a "must-do," but after spending a long Shabbos wandering about and then taking pictures on Sunday morning it was a good way to spend the afternoon.  We didn't make it to the other islands, like Lido and Burano.
-Gondola rides are extremely expensive and are even more expensive at sunset and after dark.  I'm sure it would've been nice, but here's a little tip that will save you some €100 if you're trying to be frugal.  You can take a Traghetto, which is the same Gondola boat, across the Grand Canal for less than €1 round-trip! You can even get your picture taken on it with the Gondolier!  Not as romantic, but €99 less!
-There are dozens of people selling knockoff purses and handbags of every brand name out there.  Gucci, Prada, you name it.  They even set up shop right in front of Prada at night telling people to compare their price to retail 🙂  They'll start off asking for €200 but if you're a sharp negotiator you will be able to get them down below €10, possibly even as low as €5!  And the purses are actually really nice for that price!
-Our flight departed from Venice airport at 7 in the morning, and we were debating if we should take Alilaguna that got us to the airport 1 or 2 hours before departure.  Eventually we decided on 1 hour, and it arrived at the airport 15 minutes ahead of schedule, so we had plenty of time.   The security line at the airport was massive, but if you have elite status just show it to the ticket agent and they will stamp your boarding pass and you will get to skip the entire line!
-We had a 5 hour layover in Frankfurt before our flight in First Class to Newark on Lufthansa, home to the famous First Class Terminal.  It's not easy to find the First Class Terminal, you have to go outside the airport to get there, but it's totally worth it!
-This is a lounge like no other!  There are dozens of the rarest and finest scotches and whiskeys, all on the house.  There is a fine dining restaurant (kosher food must be ordered in advance).  Tons of great fruit imported from all corners of the planet were free for the taking. There are private sleeping rooms and private offices.  The bathrooms are like nothing you've ever seen before, they even have a great shoe shining machine in them!  The huge private shower rooms have excellent rain showers, better than any hotel that I've been at with premium toiletries.  Everything is taken care of  for you.  They even come to get you after the entire plane has boarded to bring you to the plane.
-I davened in my private bedroom, slept for a couple hours, and sampled as many different 21 year old single malt scotches that I could.  Finally they drove us in a Porsche Panamera to the plane. It's pretty awesome being chauffeured under planes and through runway traffic!
-We flew in First Class on a Lufthansa 747.  The first class is upstairs on the plane.  It's definitely not as nice as on Swiss, but it's still amazing.  The seats are lie-flat, but not nearly as private as on Swiss and they don't make them into a bed like on Swiss.  They only gave us pajama tops, no bottoms (On Swiss they had given us really amazing designer pajamas to keep, the Lufthansa ones were not nearly as nice).  The in-flight entertainment is better on Lufthansa than on Swiss though.  We sat in the exit row (83AC), which meant there was more space then we knew what to do with.  They only had Johnny Walker blue label…none of the really premium scotches like they had in the lounge…hmm I think I was spoiled on this trip if I start looking down at $200/bottle whiskey!
All in all though, it was very nice, and I loved flying in the upper deck of a plane for my first time.  The food was very fancy, much more so than on any other flight on the trip.
Final Tally:
-Cleveland-Chicago-Zurich-Munich-Paris-Frankfurt-Venice-Frankfurt-Newark-Cleveland in First Class: 125,000 USAirways miles.  Wondering how much it would cost to book a paid ticket for the same itinerary? $19,500!  I got better than 15 cents out of each USAir mile redeemed!
-Venice-Zurich-Tel Aviv-Brussels-Venice in Business Class: 37,500 BMI miles
-1 Hyatt Faster Free night at the Park Hyatt Zurich (Normal rate: $800/night)
-4 Hyatt Faster Free night at the Park Hyatt Paris (Normal rate: $1,000/night). (One of the most incredible hotels I've ever stayed at, topped off with a free kosher buffet breakfast and a $130 bottle of kosher champagne!)
-3 Starwood cash and points (4,800+$90) nights at Westin Europe and Regina (Normal rate: $400/night)
-We only rented a car in Israel, it was for 3 days at a base rate of just $7/day, plus $15/day in mandatory liability insurance, and the $27 TLV airport tax.  We took public transportation in Zurich, Paris, and Venice and wouldn't hesitate to do the same again.  Simply not worth driving in any of those cities…
That's all folks, sorry for the long post!  Hopefully I've provided you with some inspiration of the stuff you can do with your miles or at least a few useful travel tips!  Sure some people will burn 25,000 miles for a short trip down to Florida, but I'd rather save up and use my miles on a truly special trip with memories that are sure to last a lifetime…
Pictures: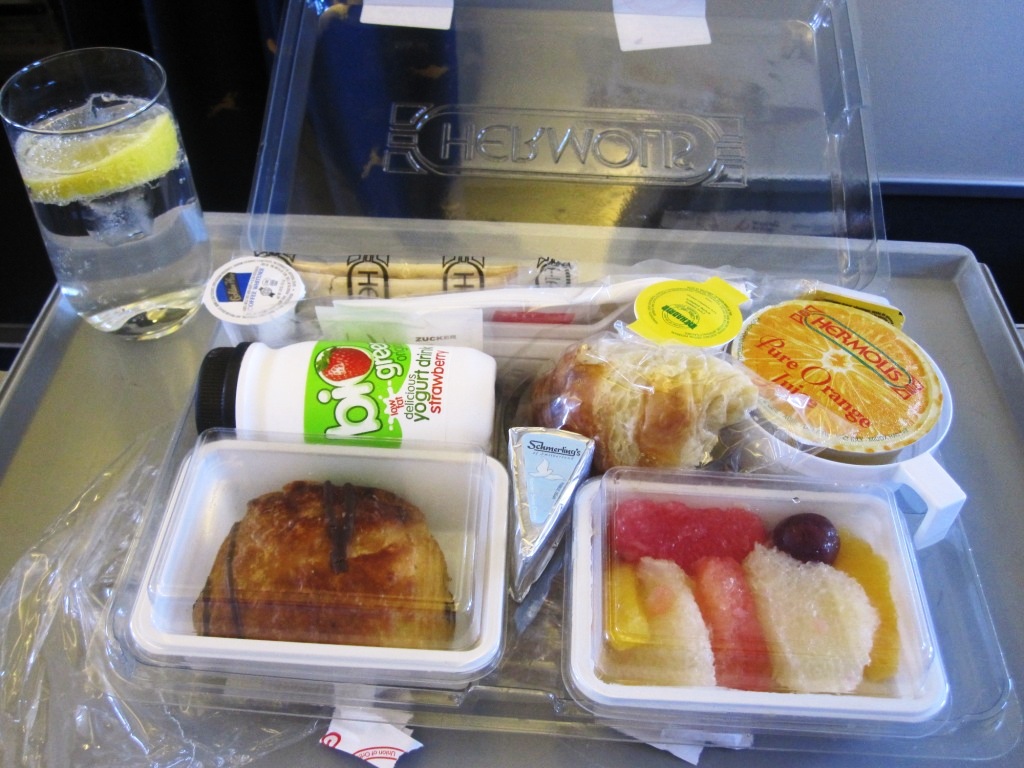 Hermolis Breakfast on Brussels Airlines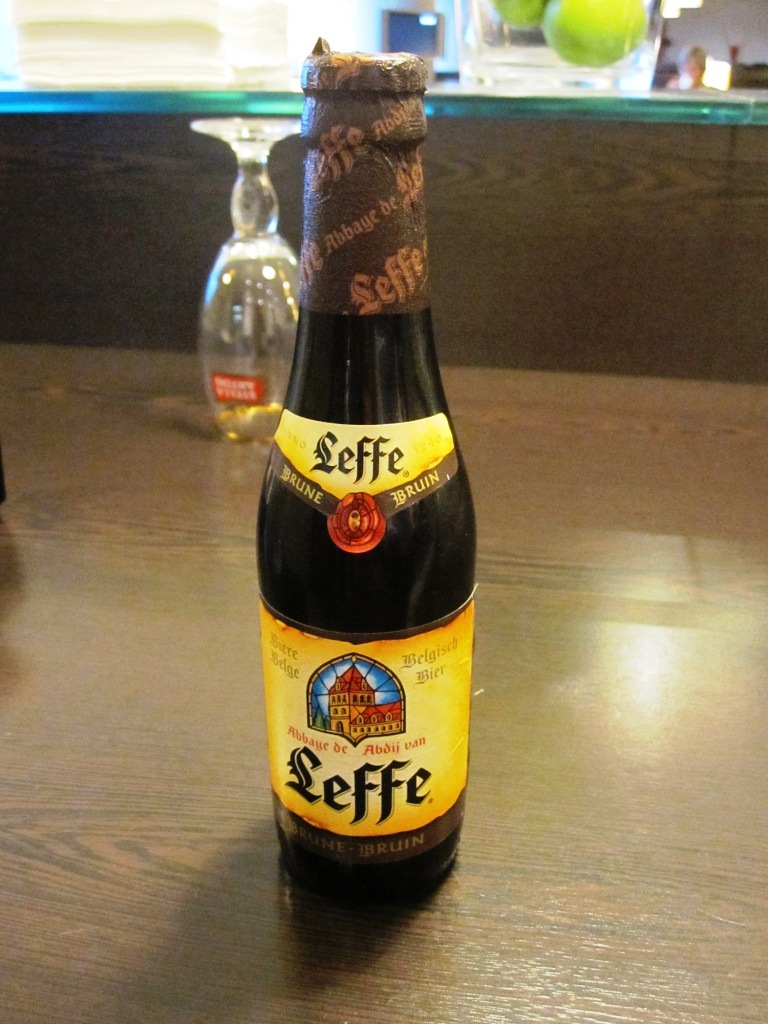 Beer in the Brussels Lounge…They got the right 5 letters in my last name, but they're in the wrong order!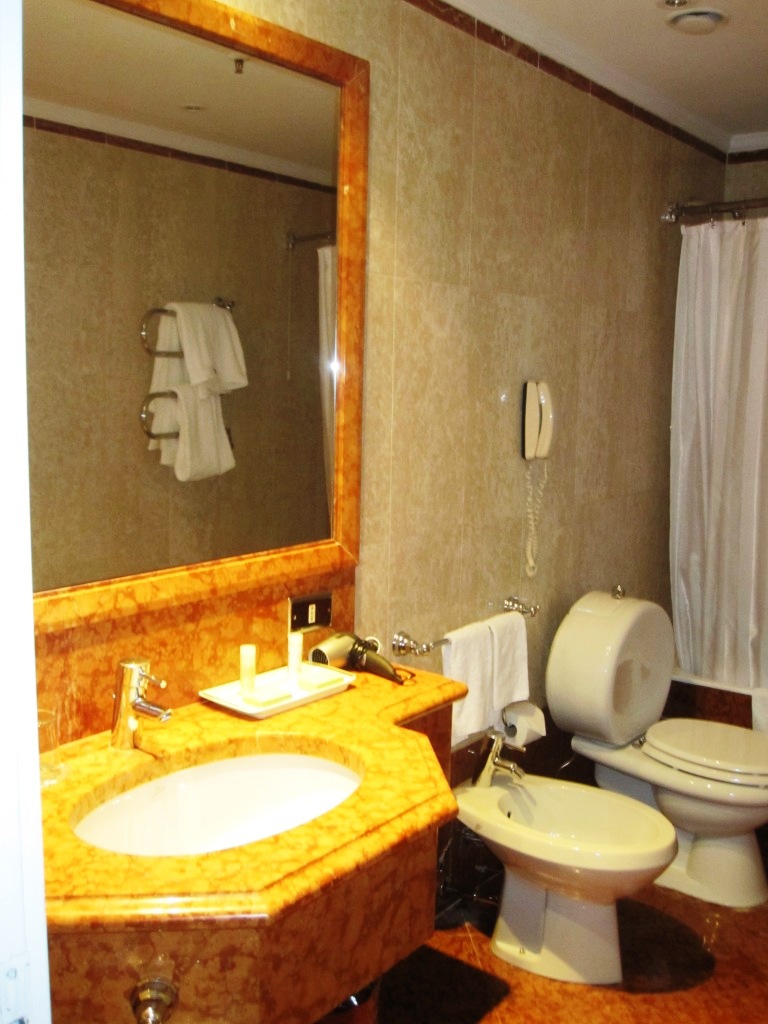 Bathroom at Westin Europe & Regina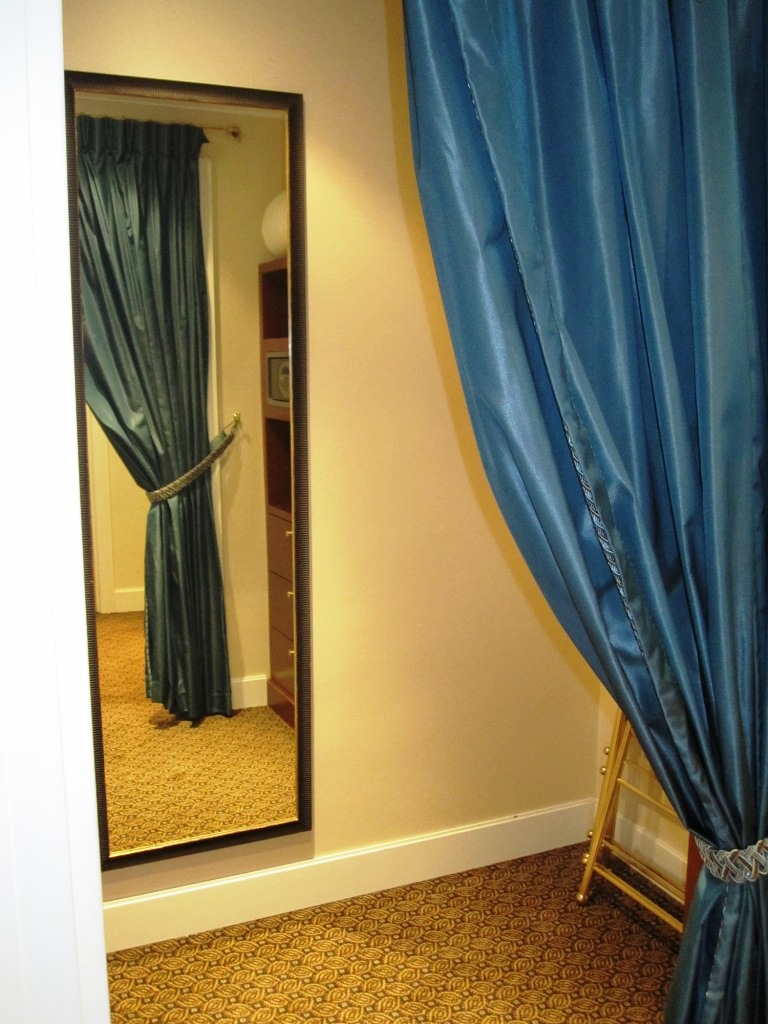 Luggage Room/Closet at Westin Europe & Regina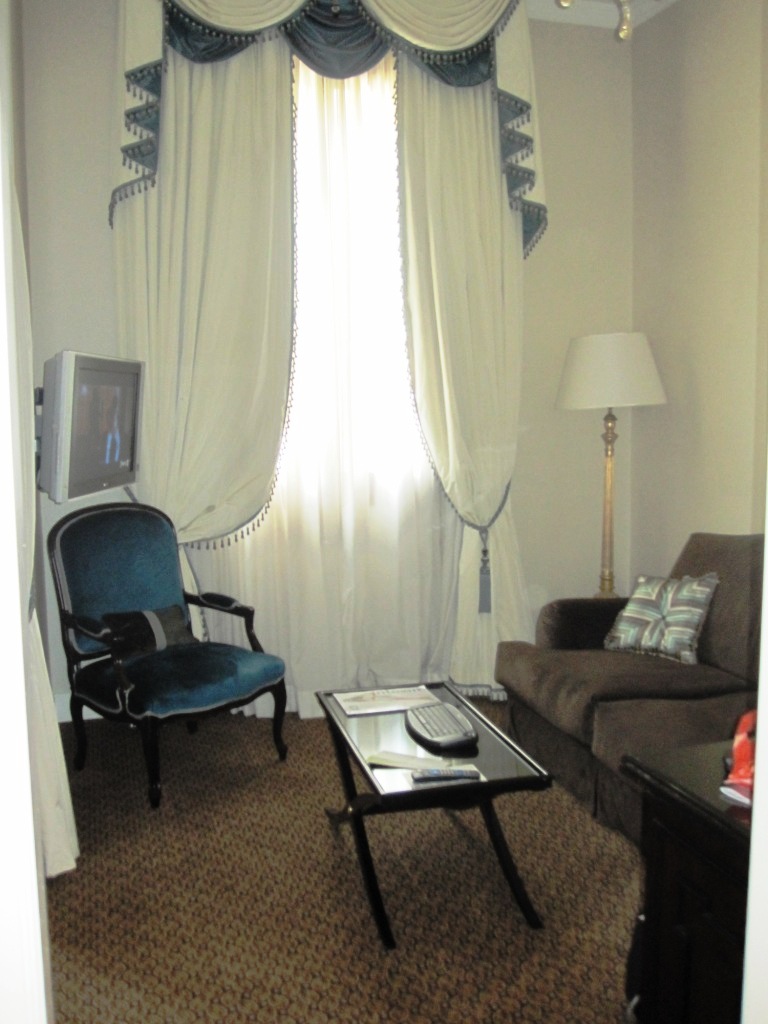 Living Room at Westin Europe & Regina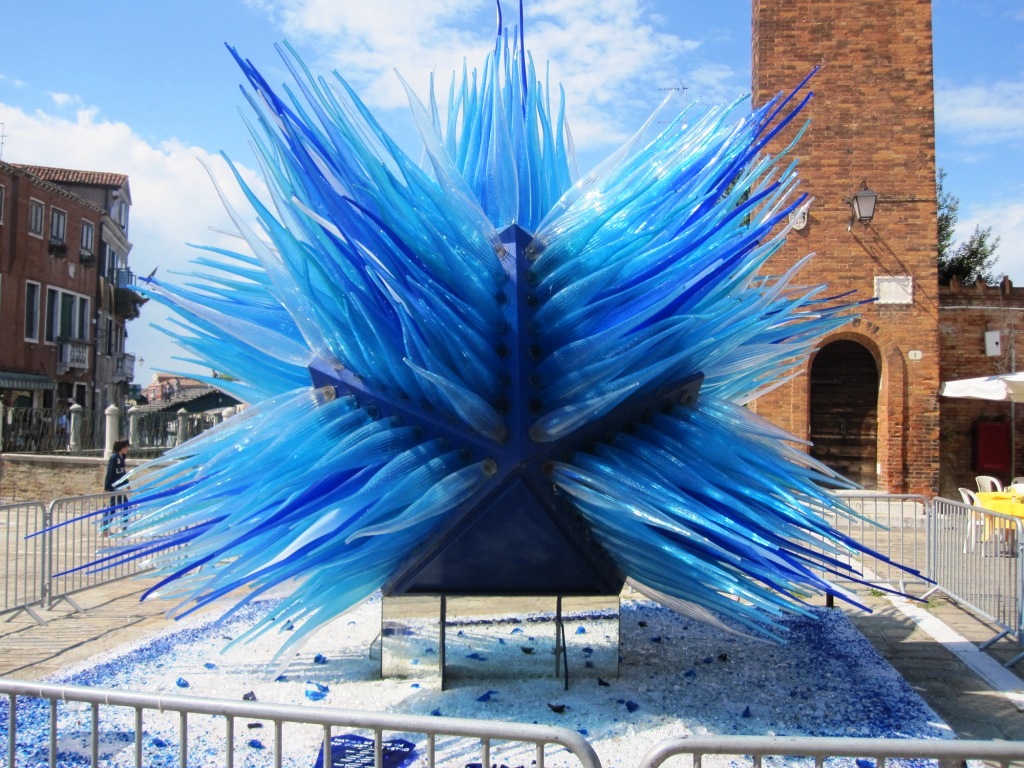 Random Glass Artwork on Murano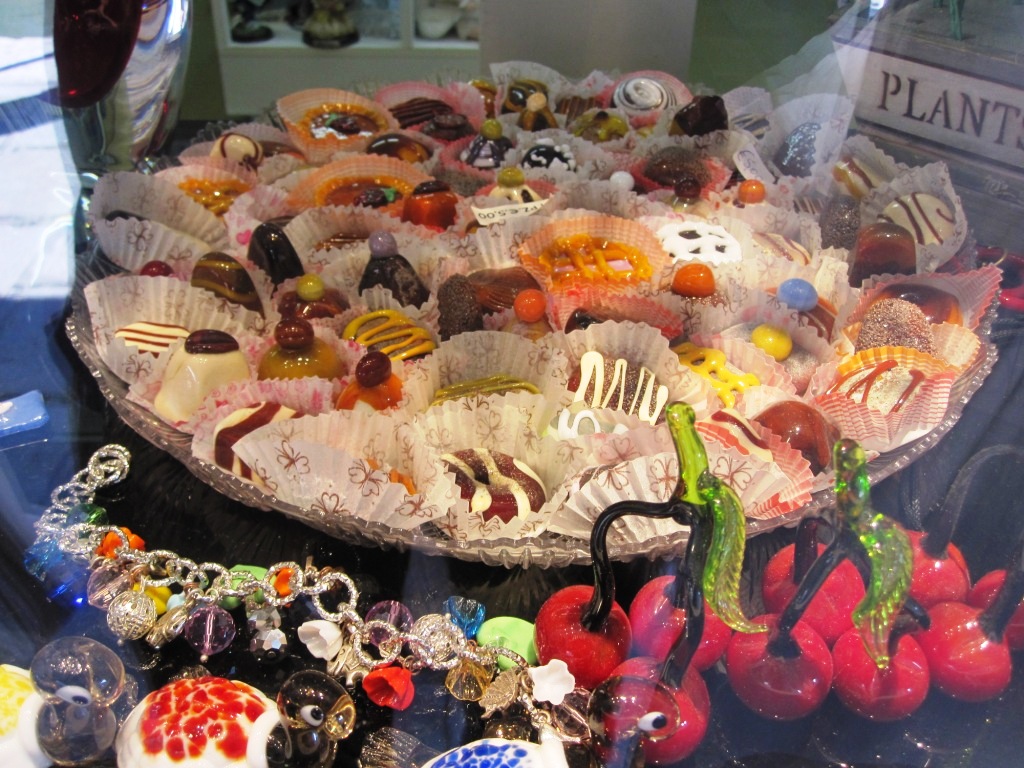 Glass Candies on Murano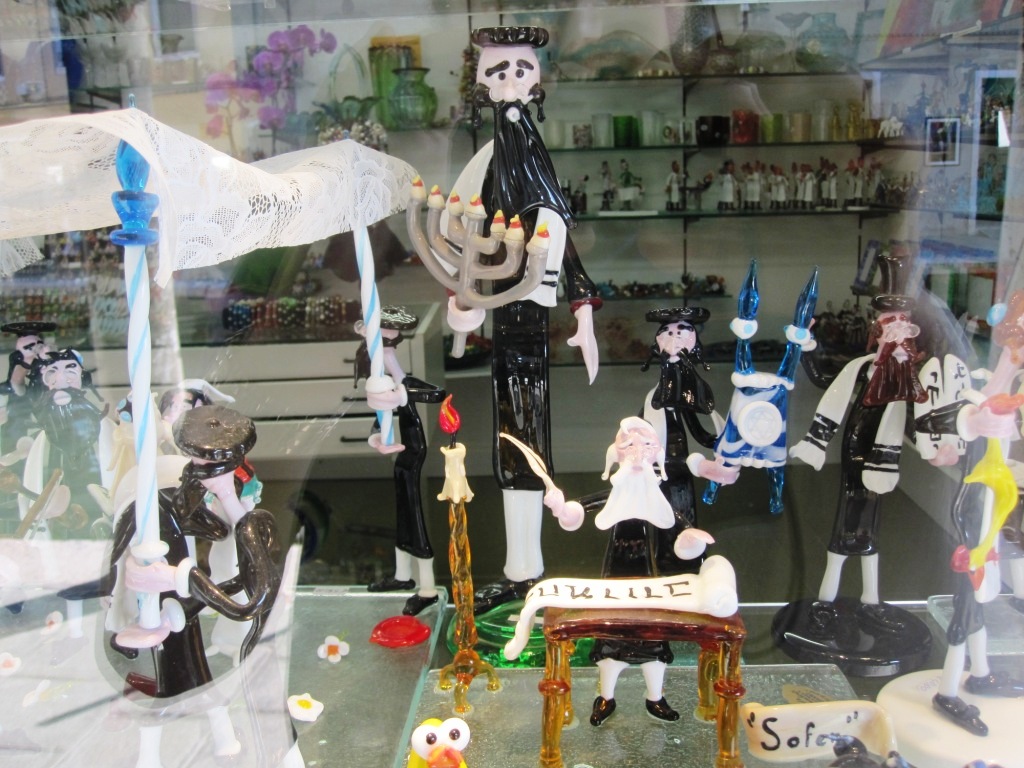 Jewish Themed Glasswork on Murano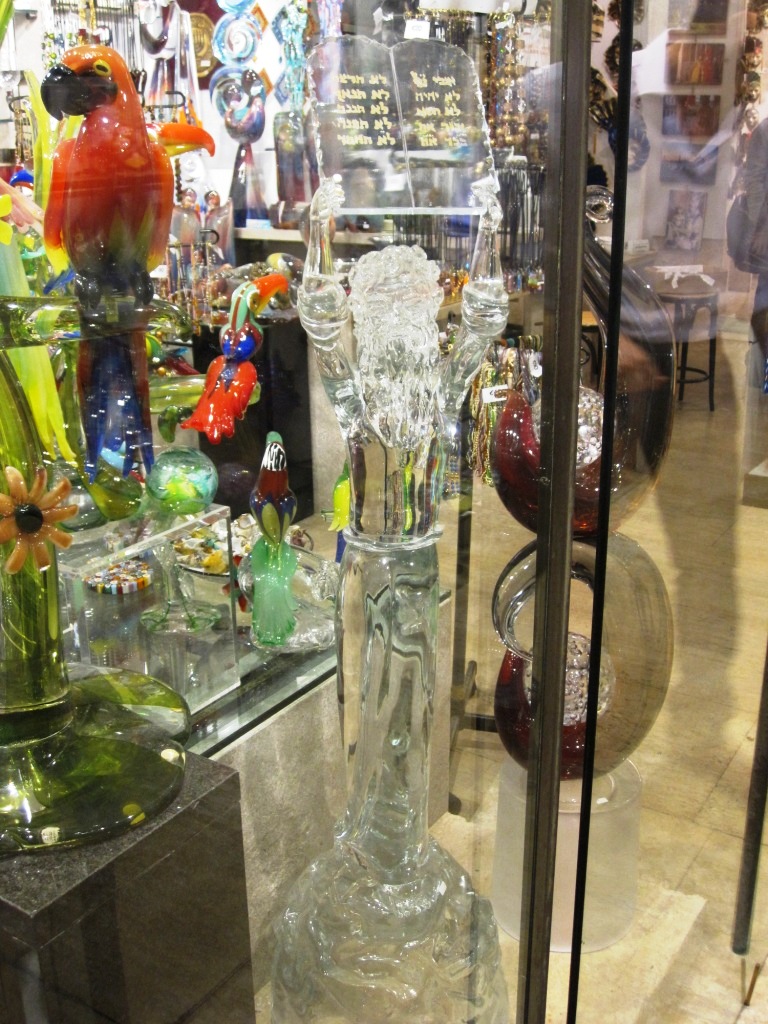 Glass Moses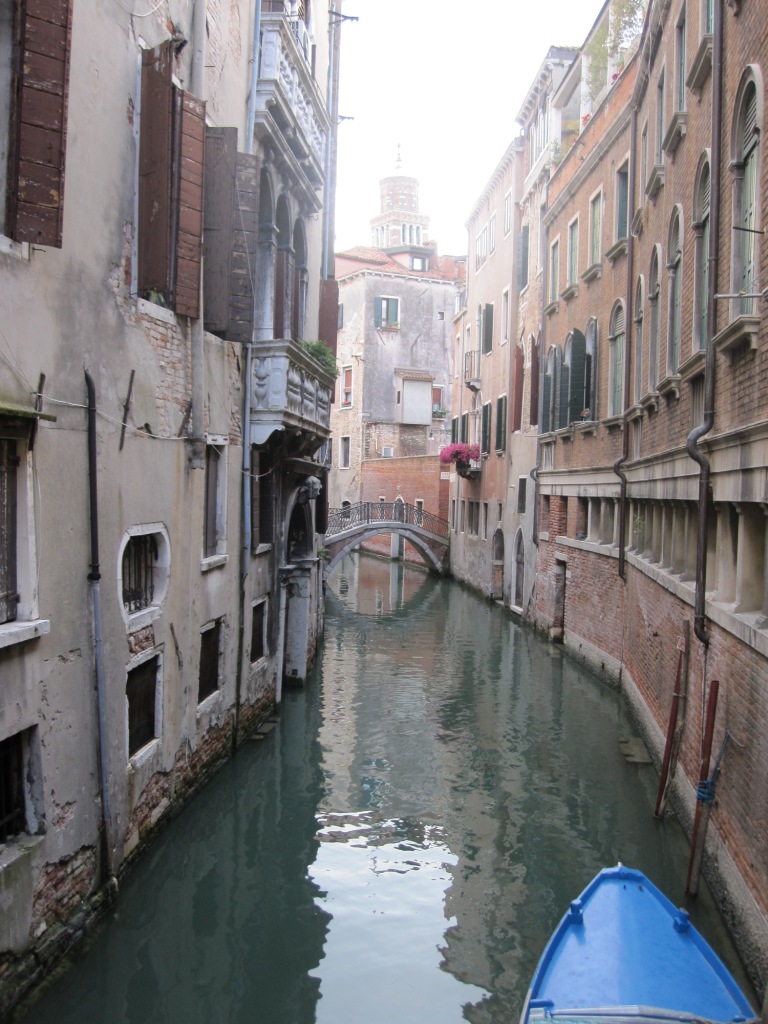 A Venice "Street"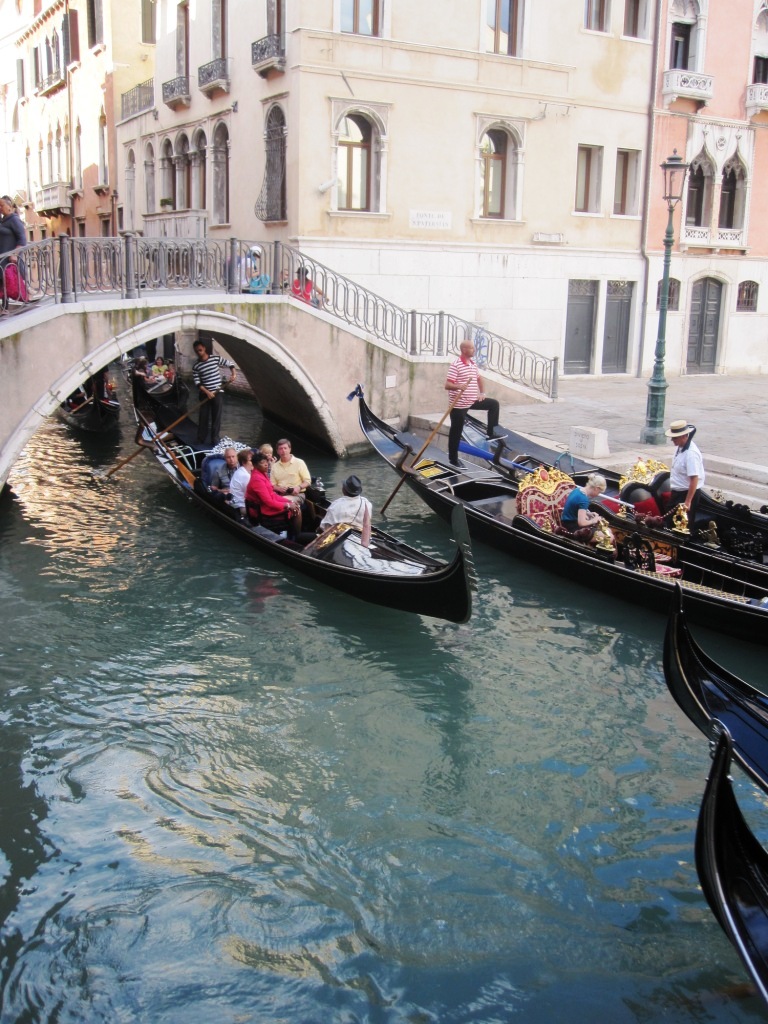 Gondola Traffic!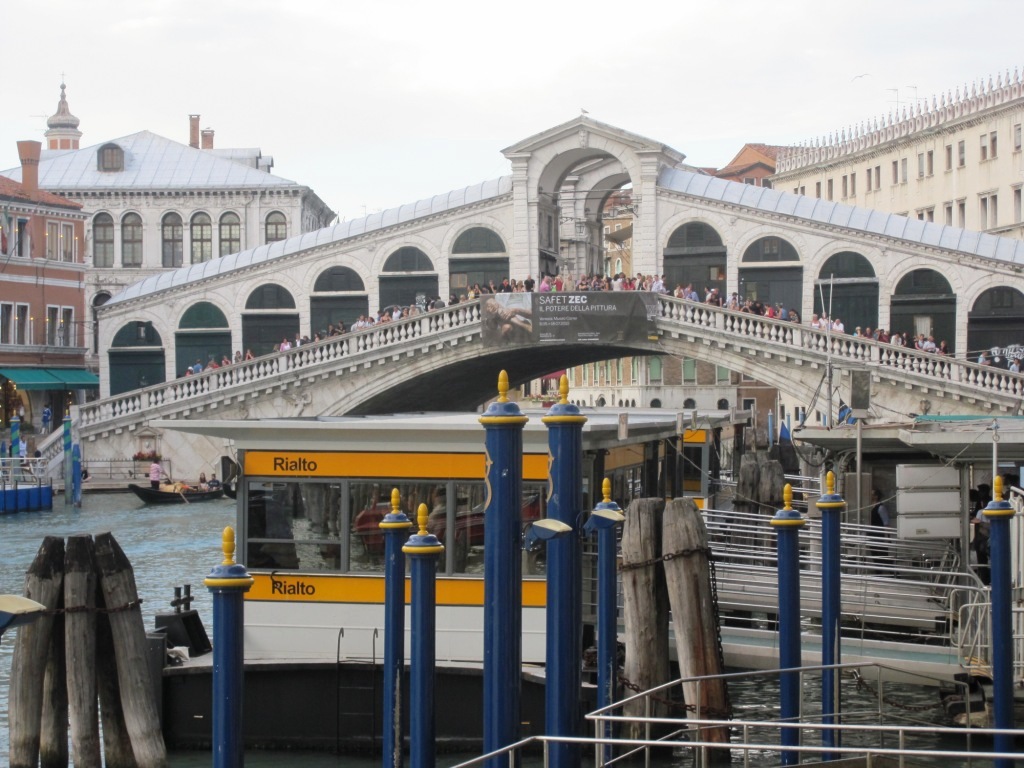 Rialto Bridge over the Grand Canal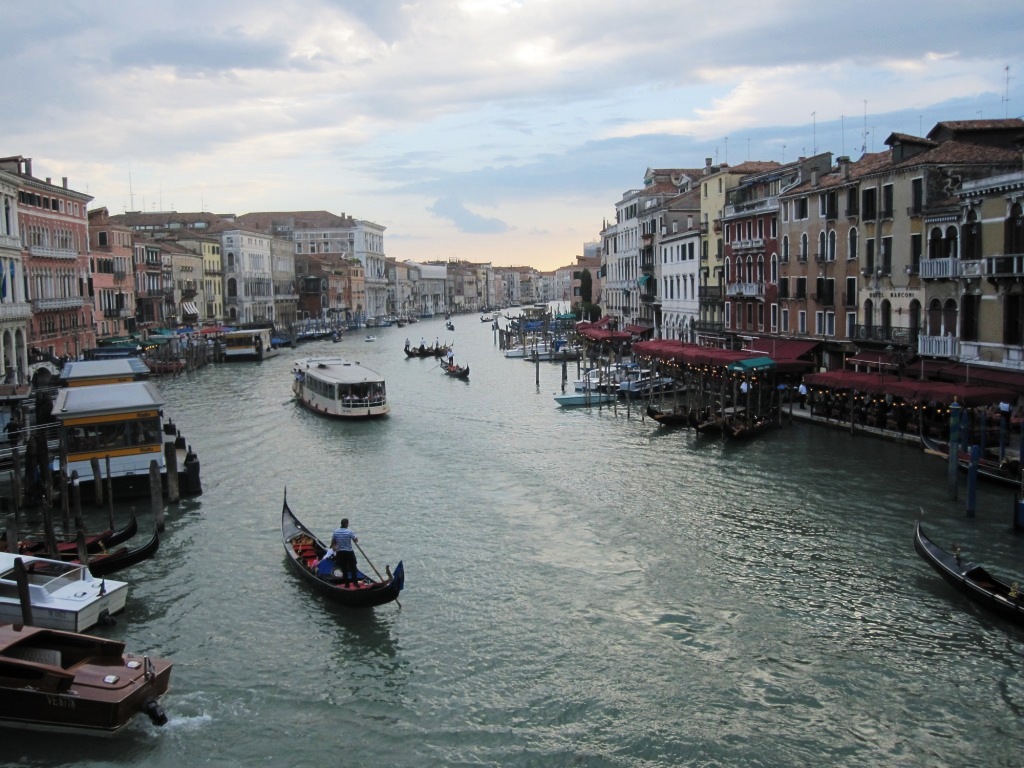 View of the Grand Canal from the Rialto Bridge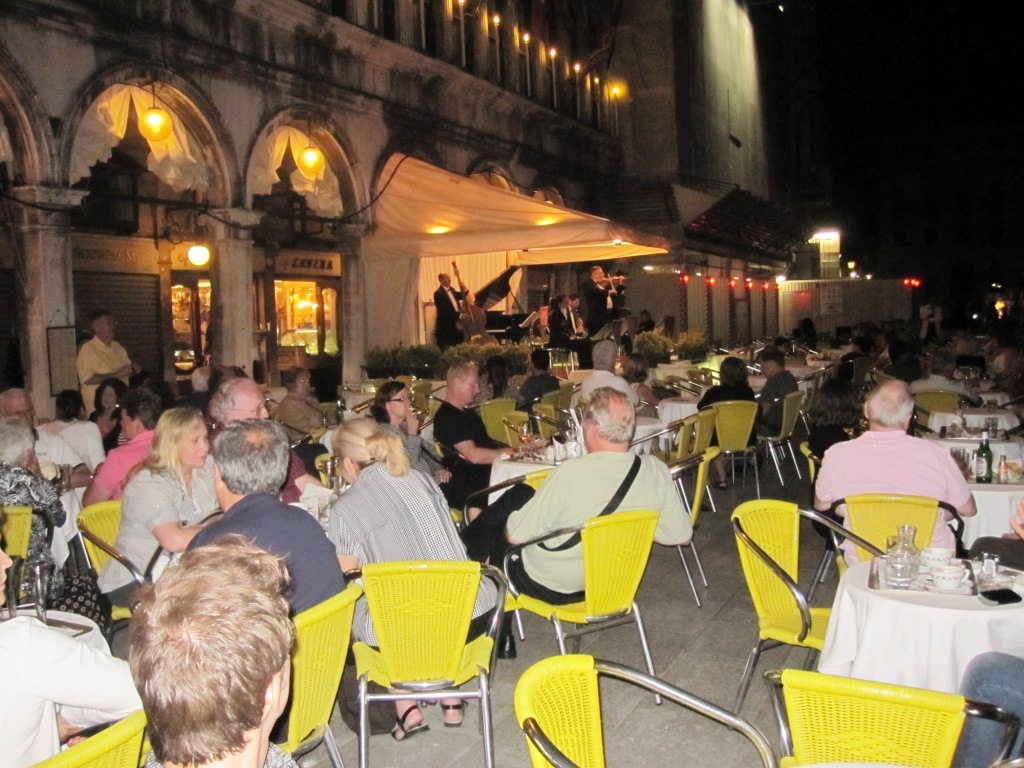 Live Entertainment At San Marco Square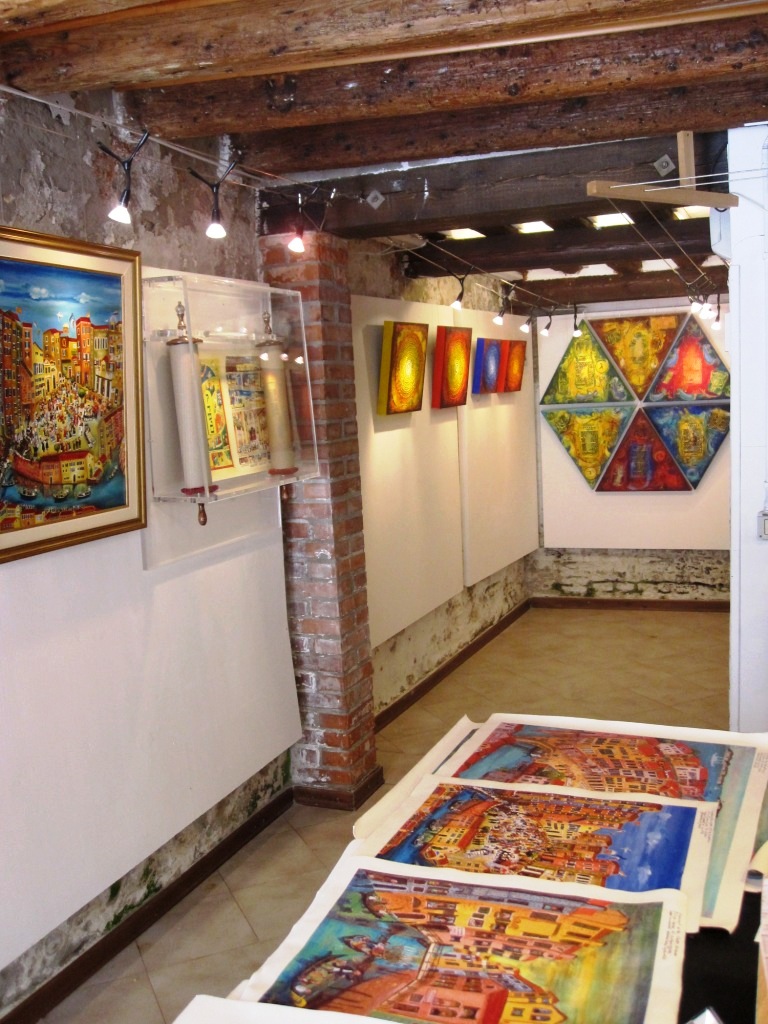 Vibrant Colored Jewish Artwork in the Ghetto (Where we bought our first piece of art!)
Gam Gam Menu, Page 1
Gam Gam Menu, Page 2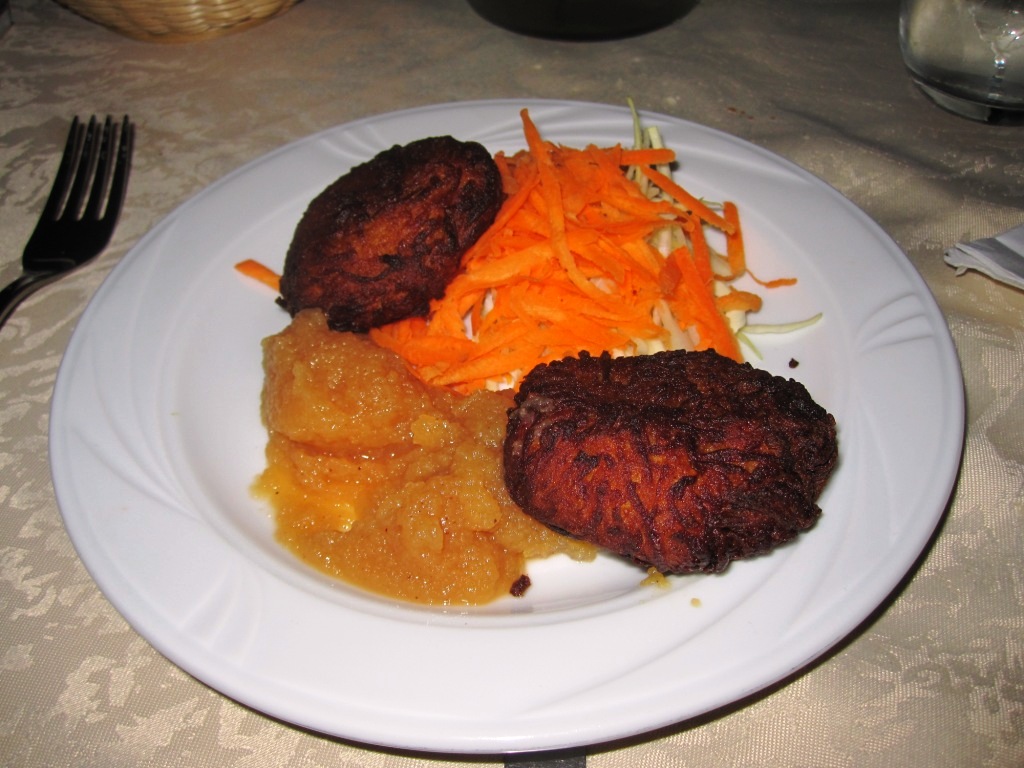 Latkas at Gam Gam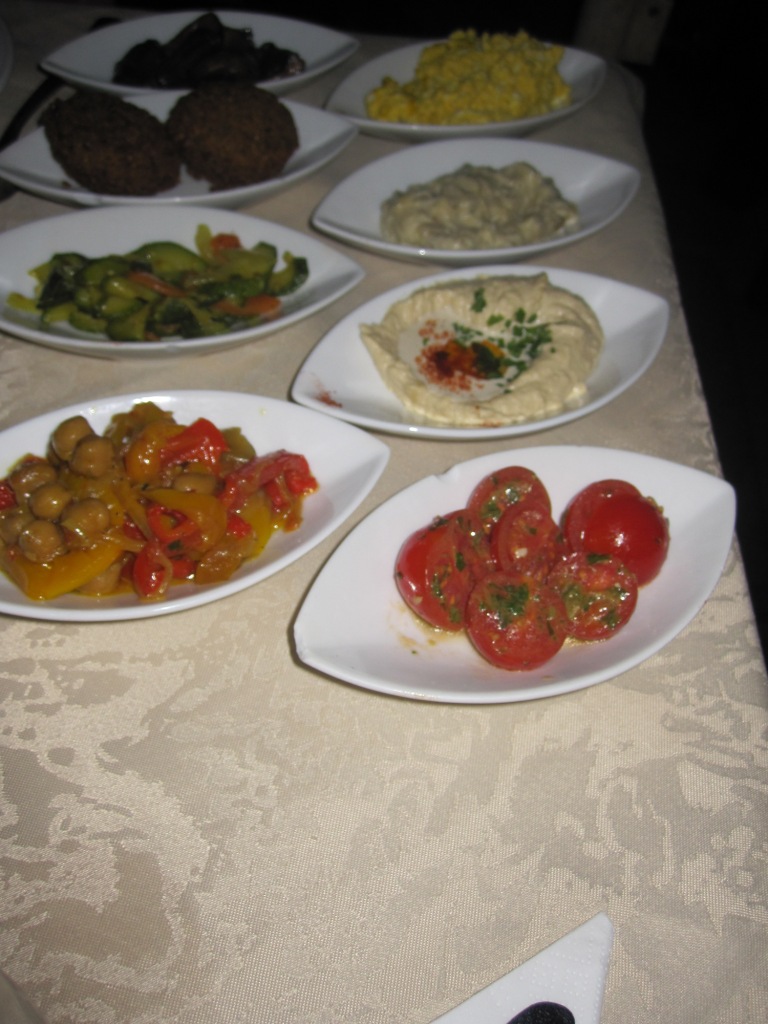 Felafel Plate with Dips at Gam Gam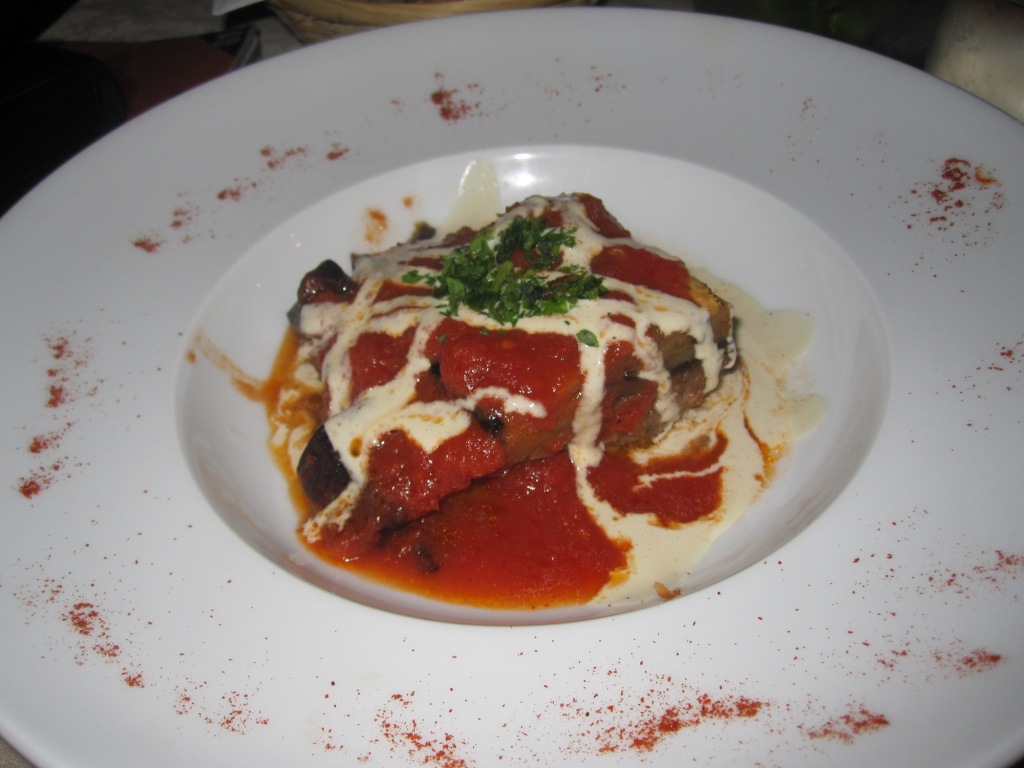 Mousaka at Gam Gam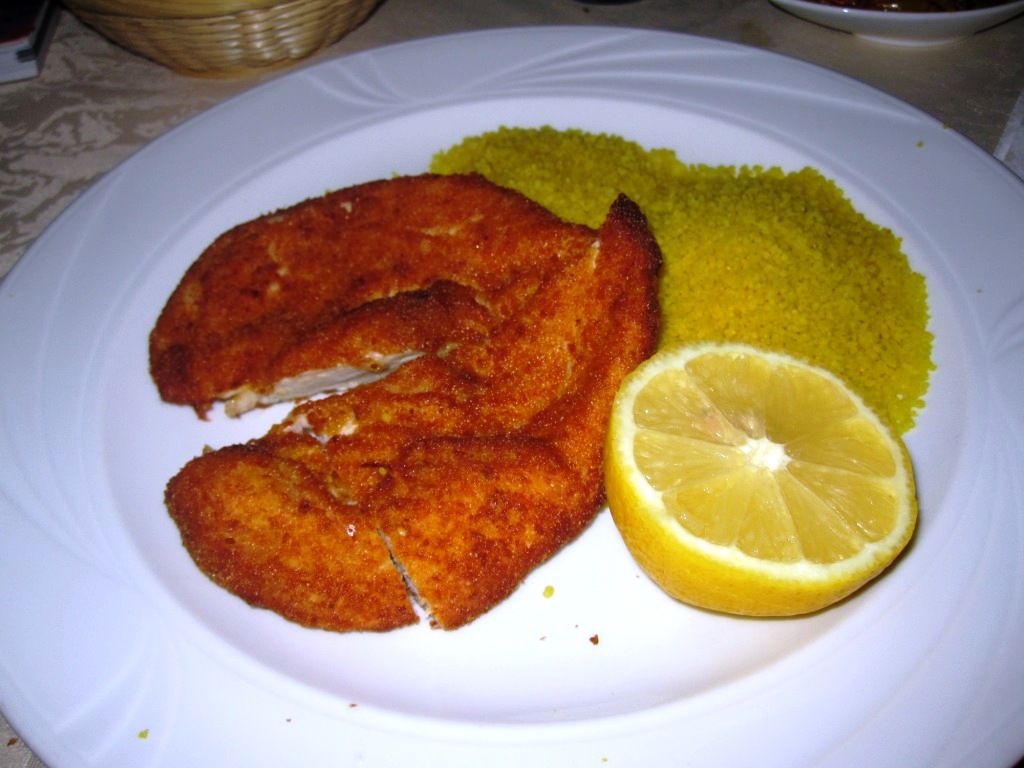 Shnitzel with Couscous at Gam Gam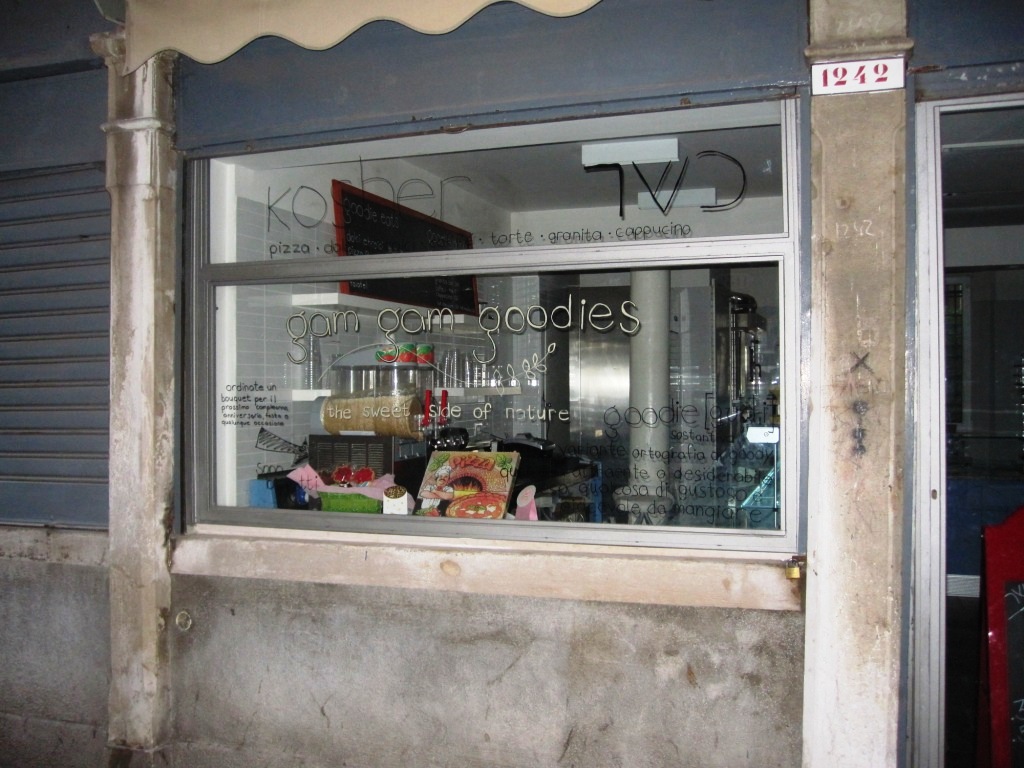 Gam Gam Treats Pizza Shop
Gam Gam Treats Pizza Shop Menu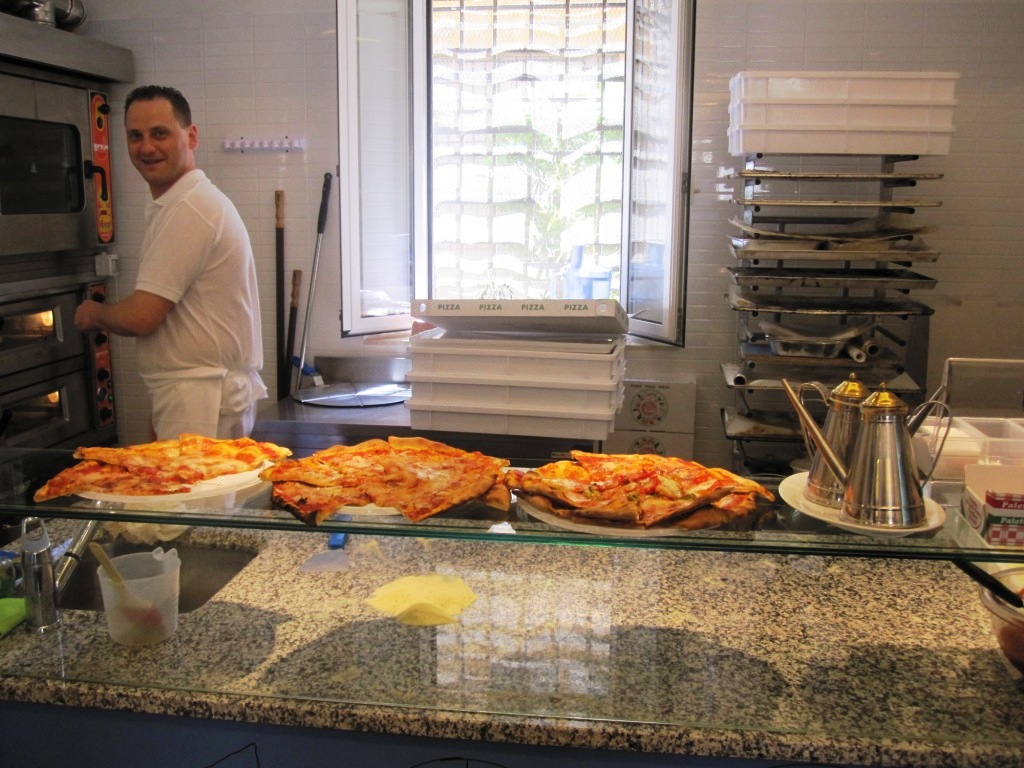 Gam Gam Treats Pizza Shop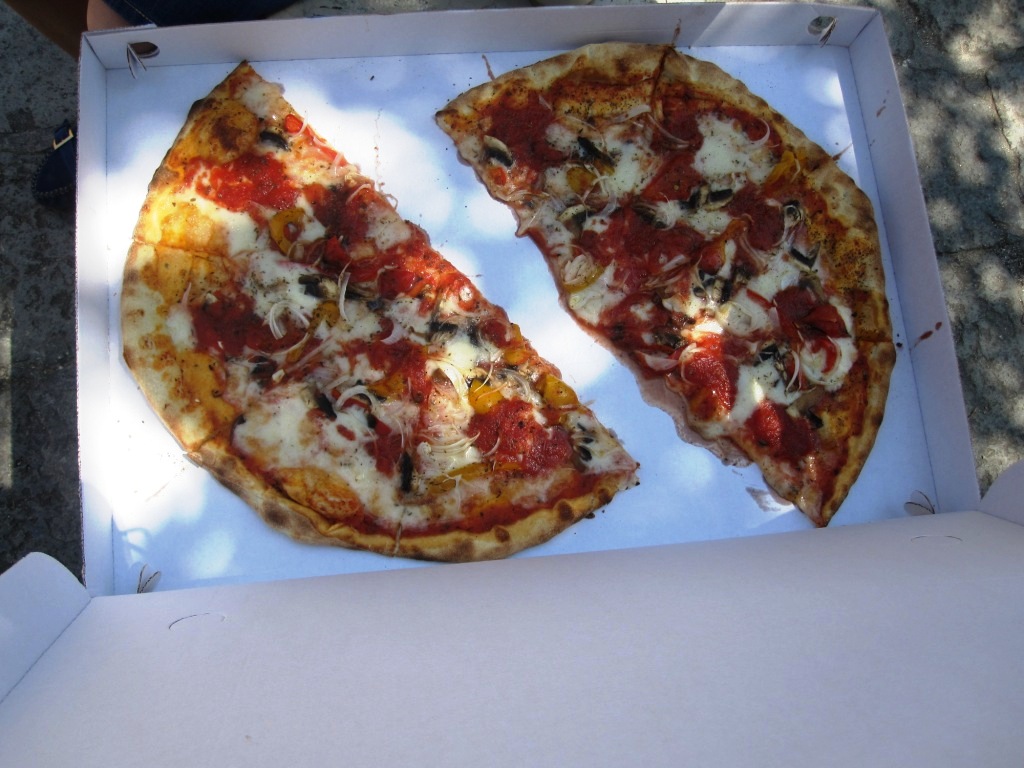 Gam Gam Treats Pizza (Onions, mushrooms, yellow peppers, and extra sauce)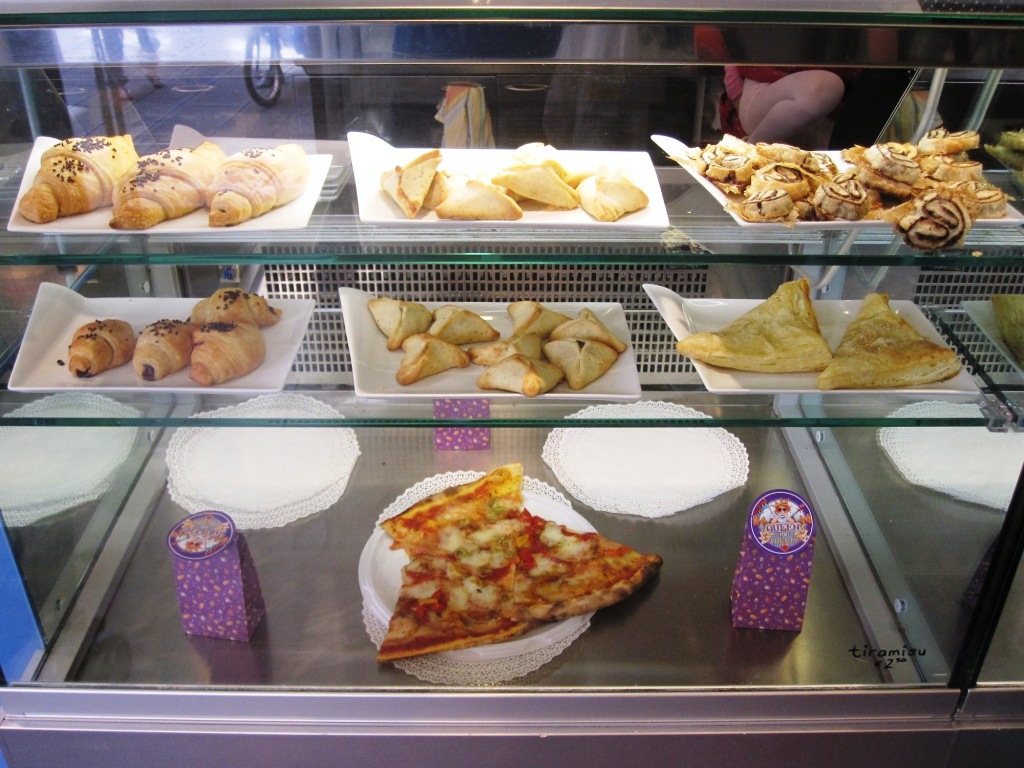 Gam Gam Treats Pizza Shop's Amazing Baked Goods!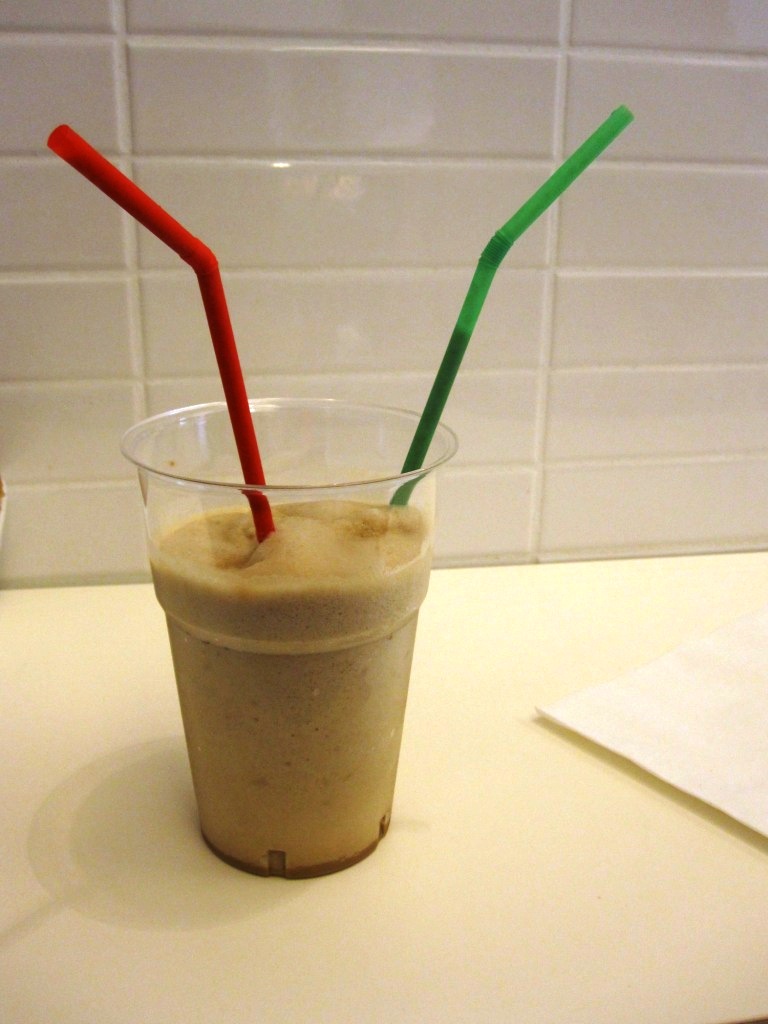 Granita at Gam Gam Treats Pizza Shop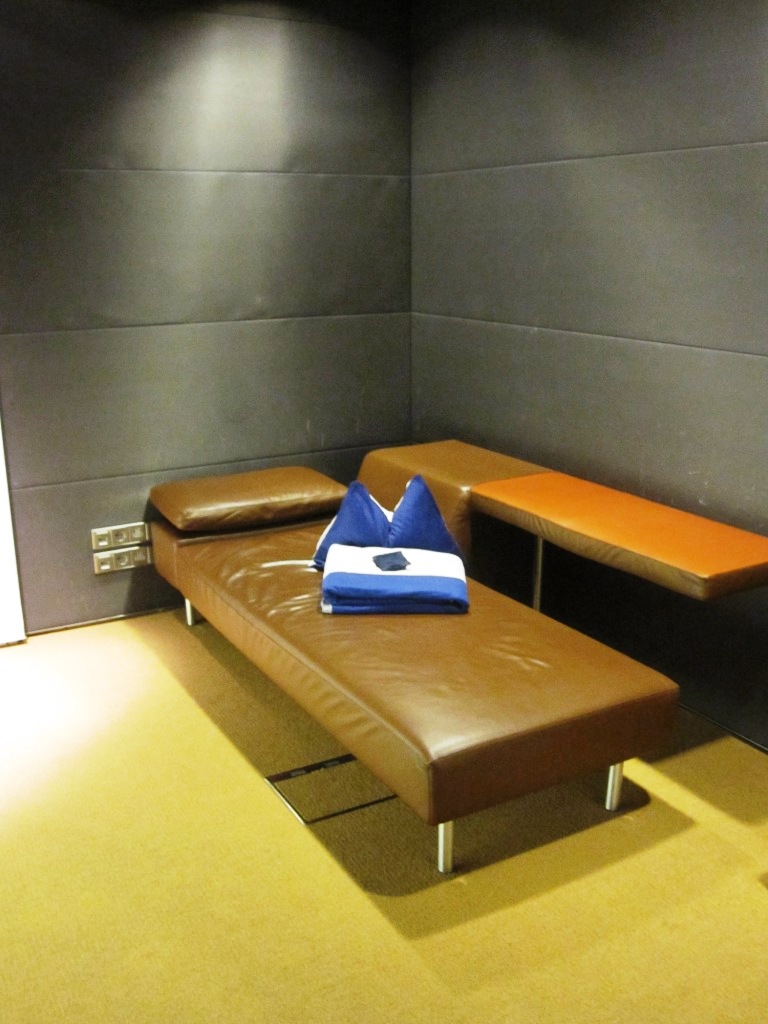 Private Bedroom in the Lufthansa Frankfurt First Class Terminal
Lufthansa Frankfurt First Class Terminal (via Google Images)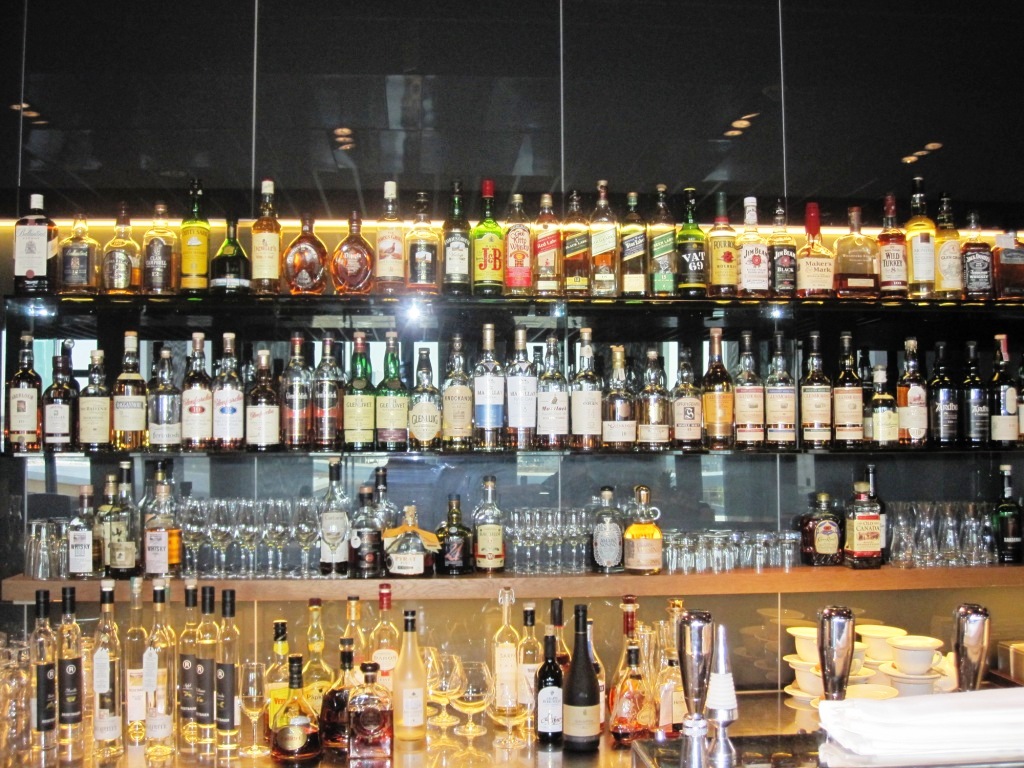 Complimentary Bar in the First Class Terminal
Complimentary Bar in the First Class Terminal (Via Google Images)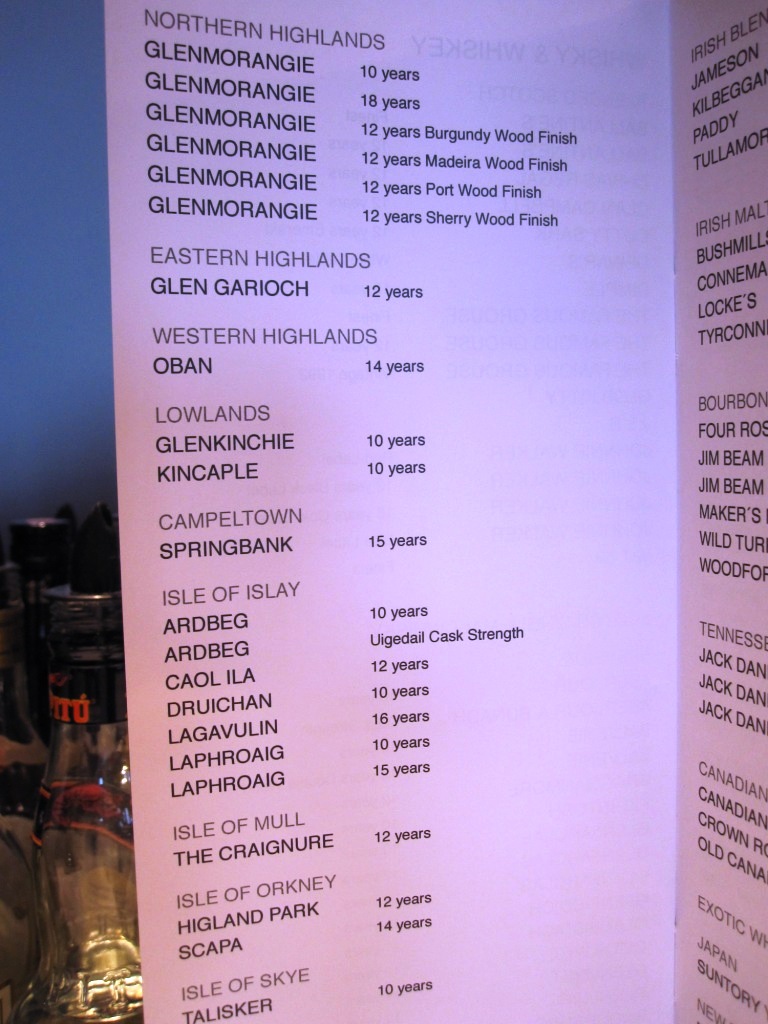 Scotch/Whiskey Menu (pg.1) in the First Class Terminal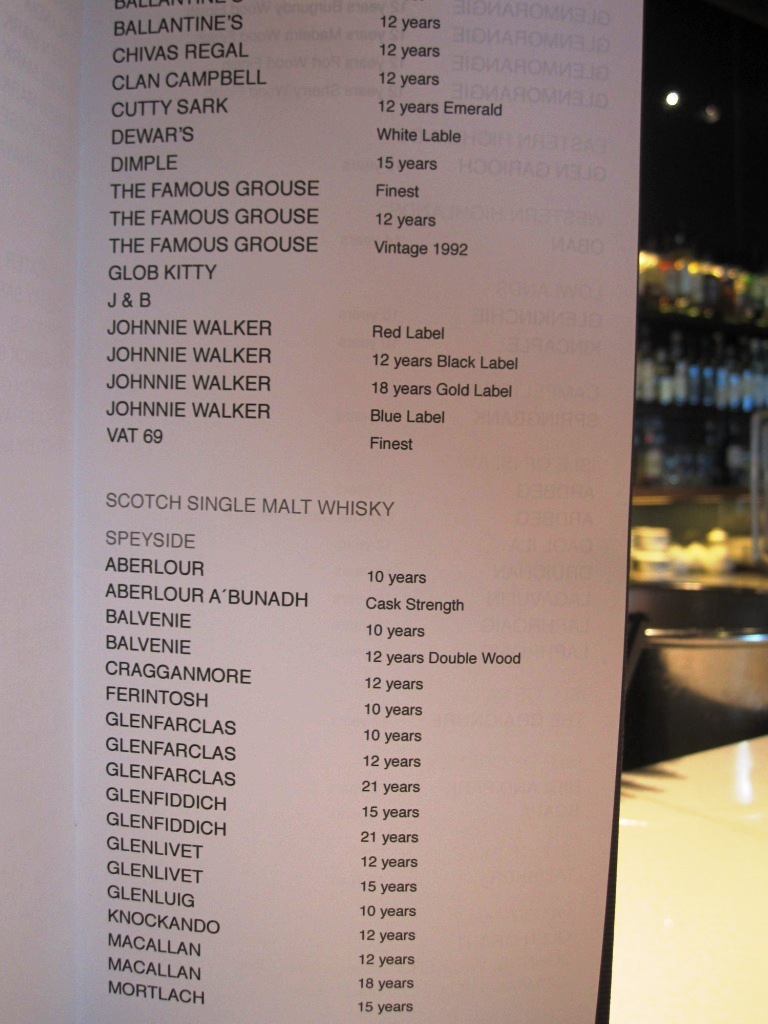 Scotch/Whiskey Menu (pg.2) in the First Class Terminal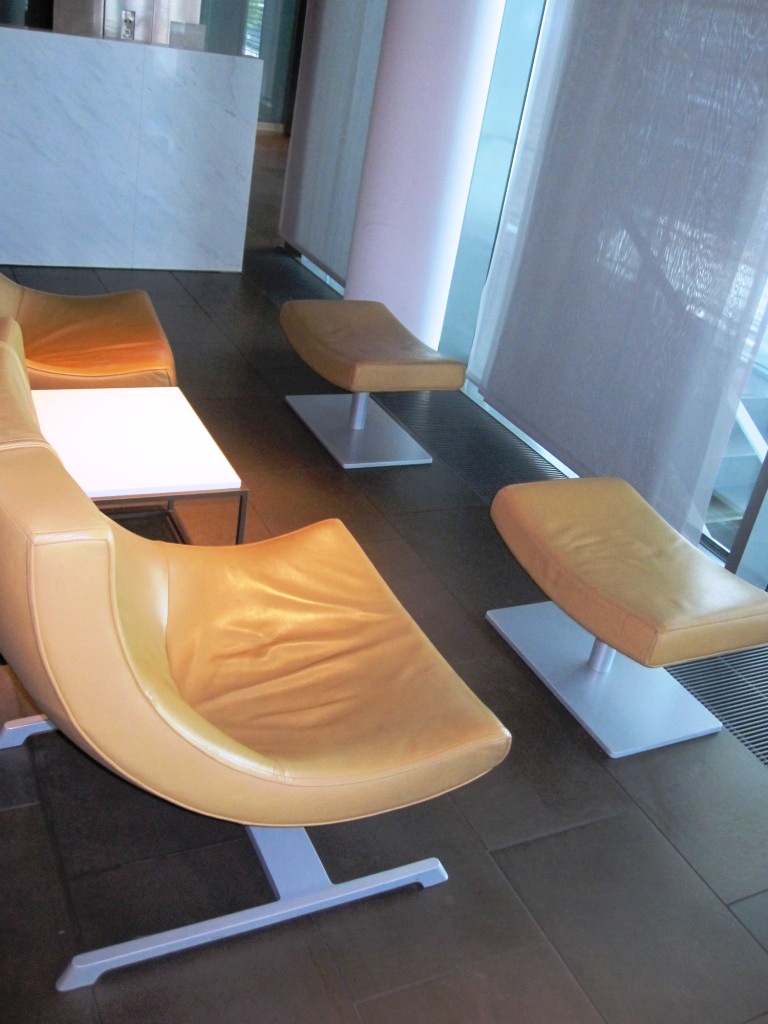 Comfy Seats With A View in the First Class Terminal
Office Space in the First Class Terminal (Via Google Images)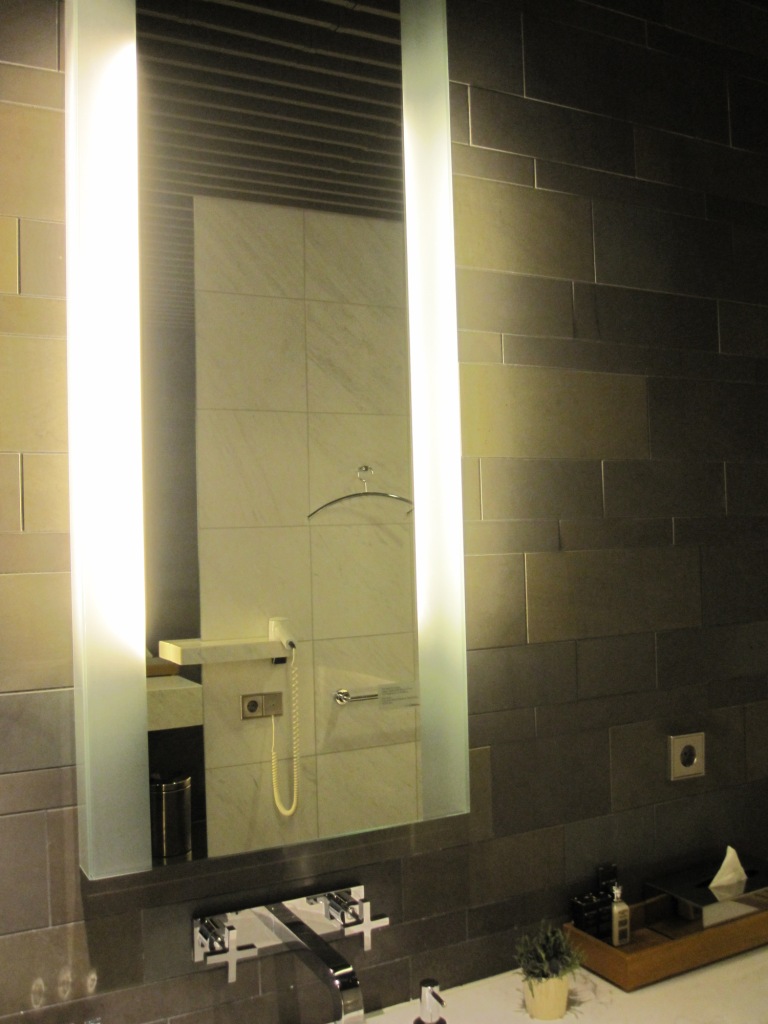 Private Bathroom in the First Class Terminal
Private Jacuzzi in the First Class Terminal (Via Google Images)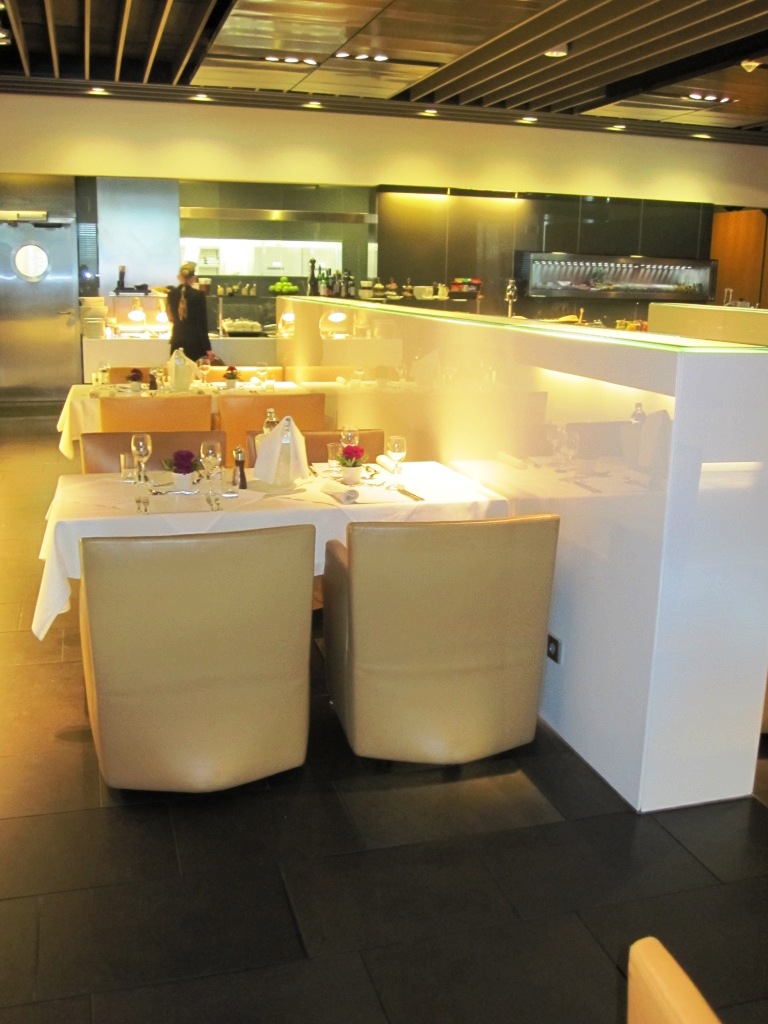 Complimentary Restaurant in the First Class Terminal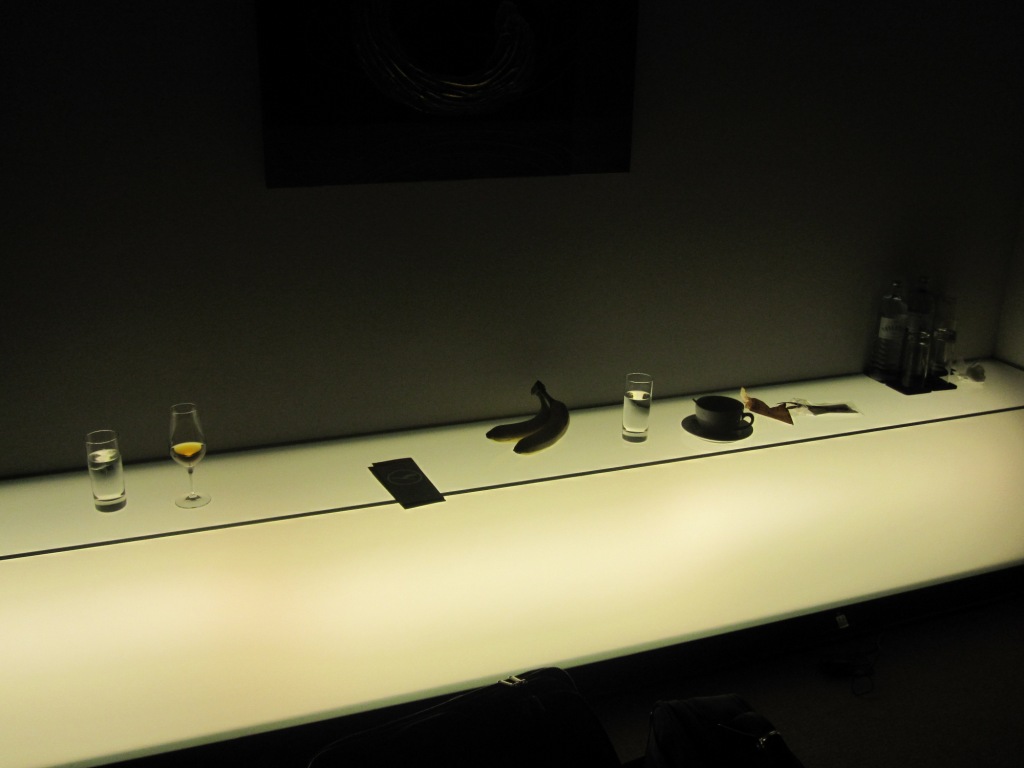 Dimmed lighting in the bedroom of the First Class Terminal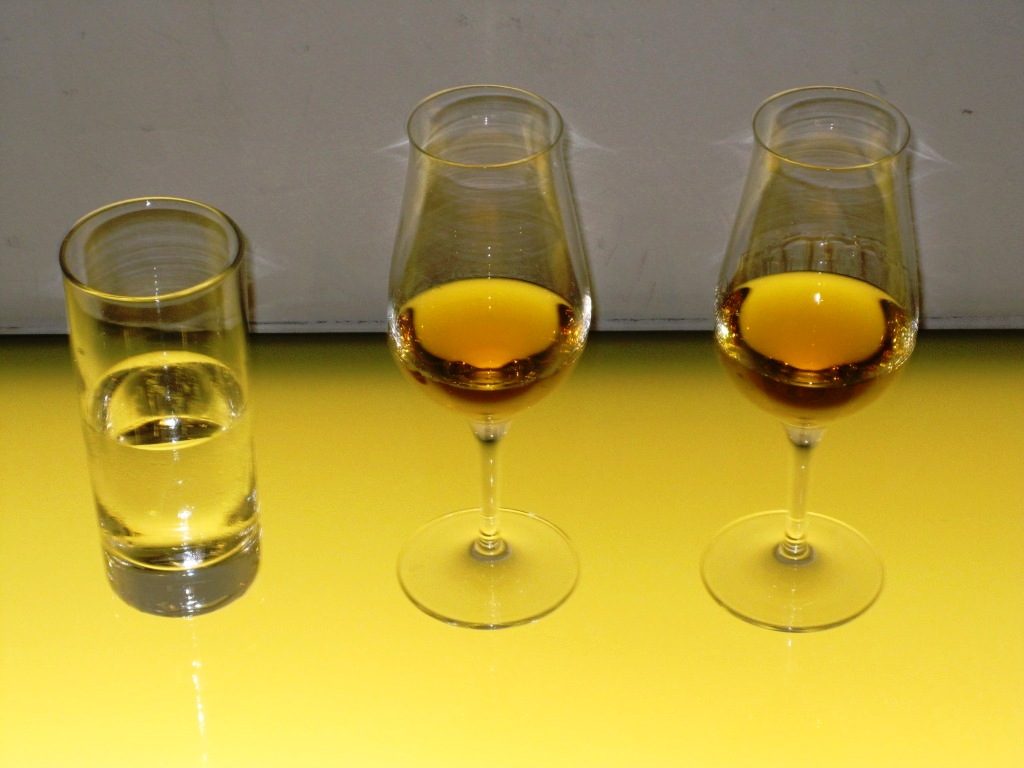 Taking advantage of the bar in the First Class Terminal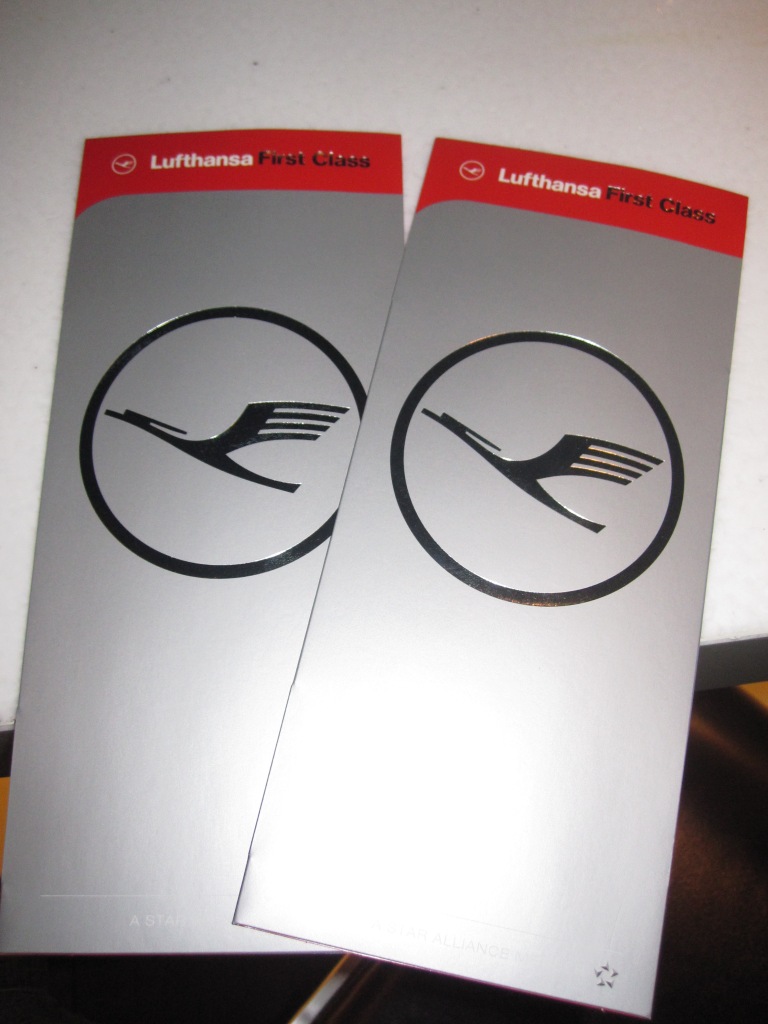 The only way to fly!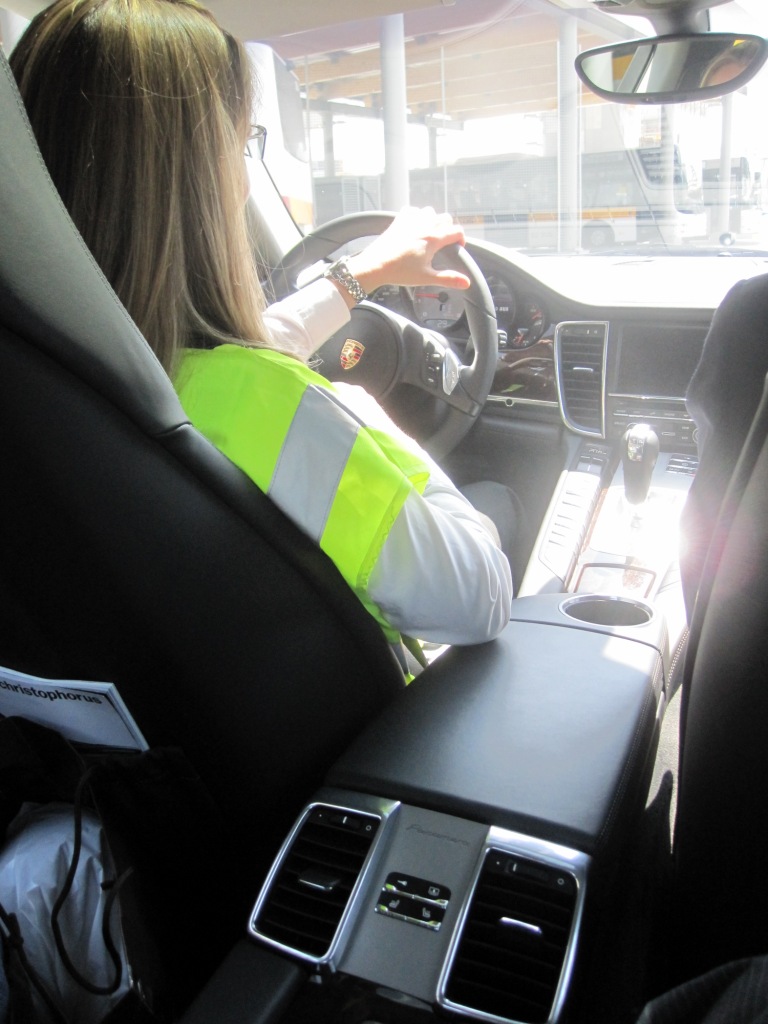 The only way to fly!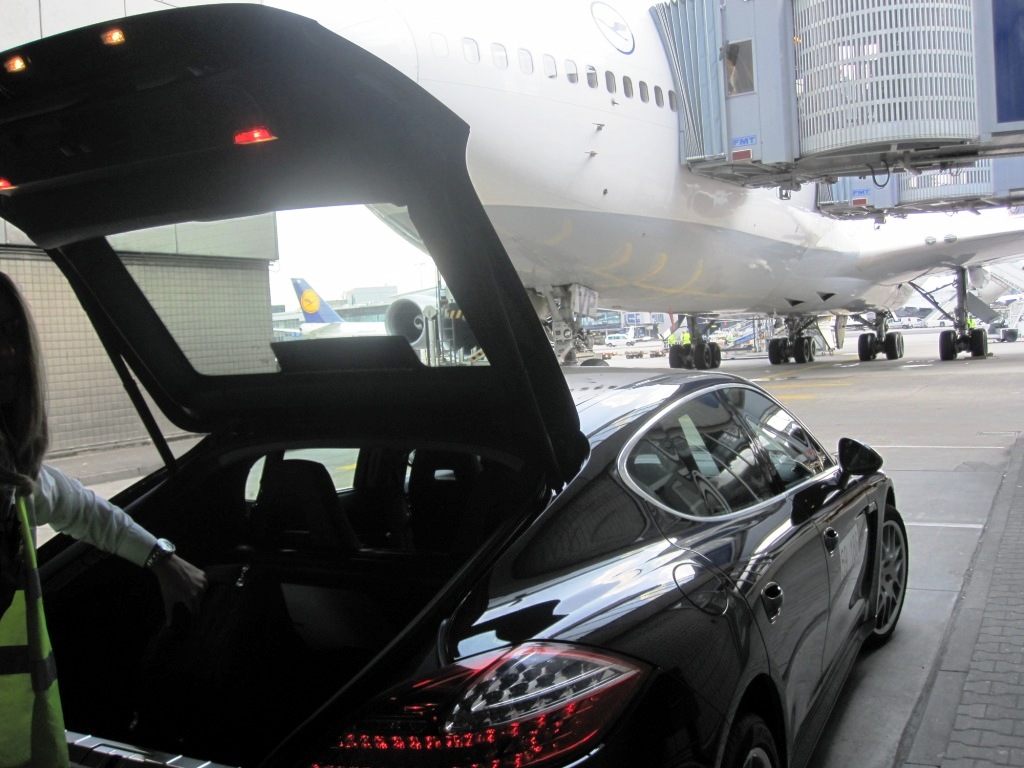 Chauffeured to the 747 in a Porsche Panamera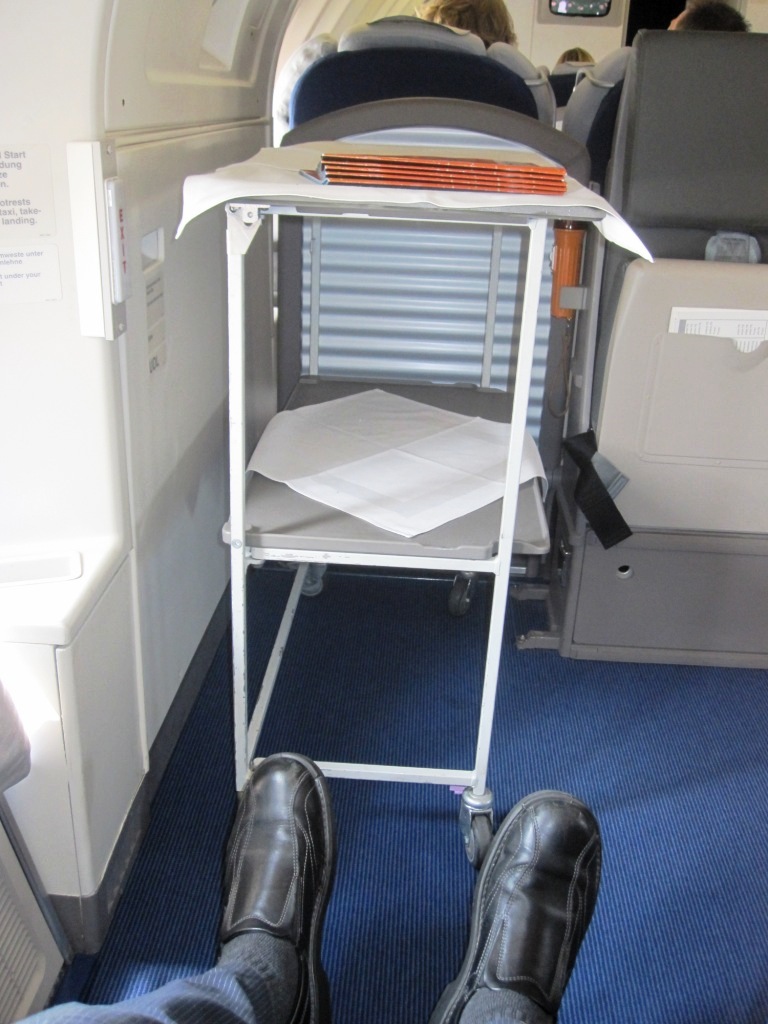 Stretching out in 83A (The cart was removed after takeoff)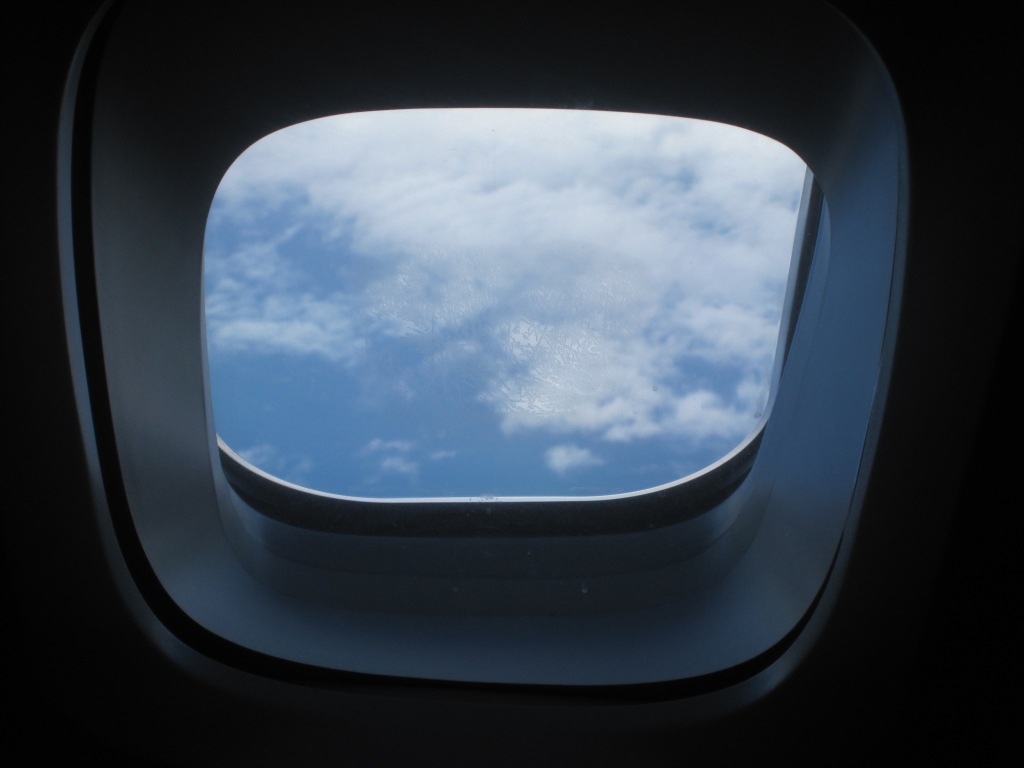 The view from the loo, upstairs in the 747.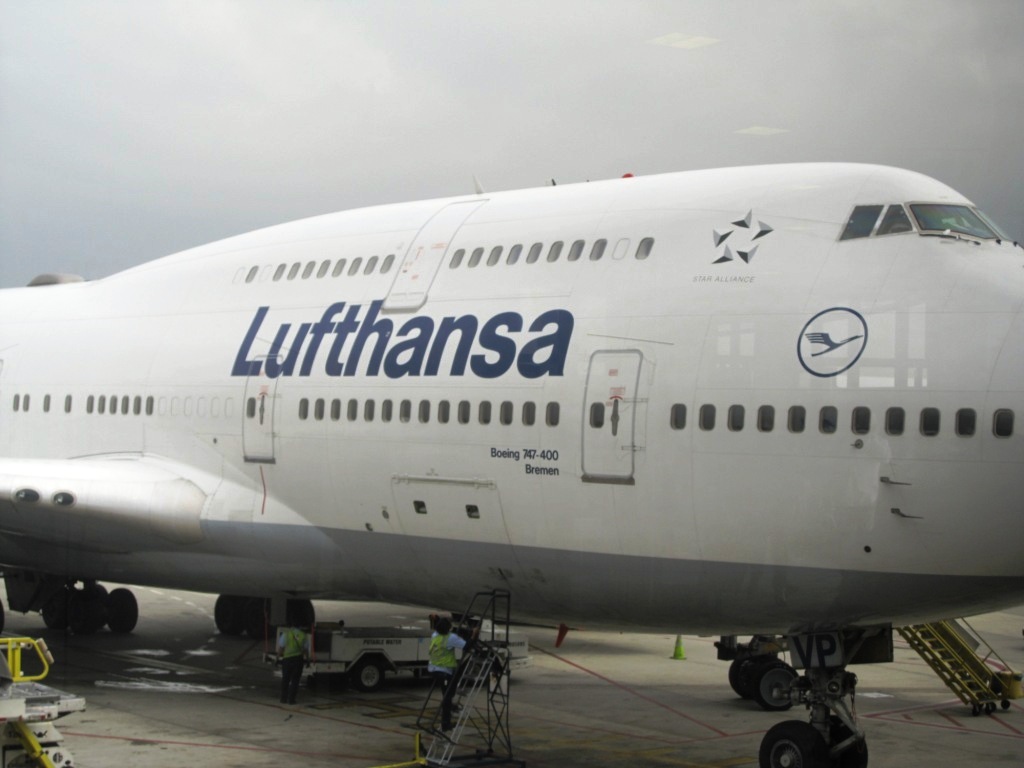 Our Lufthansa 747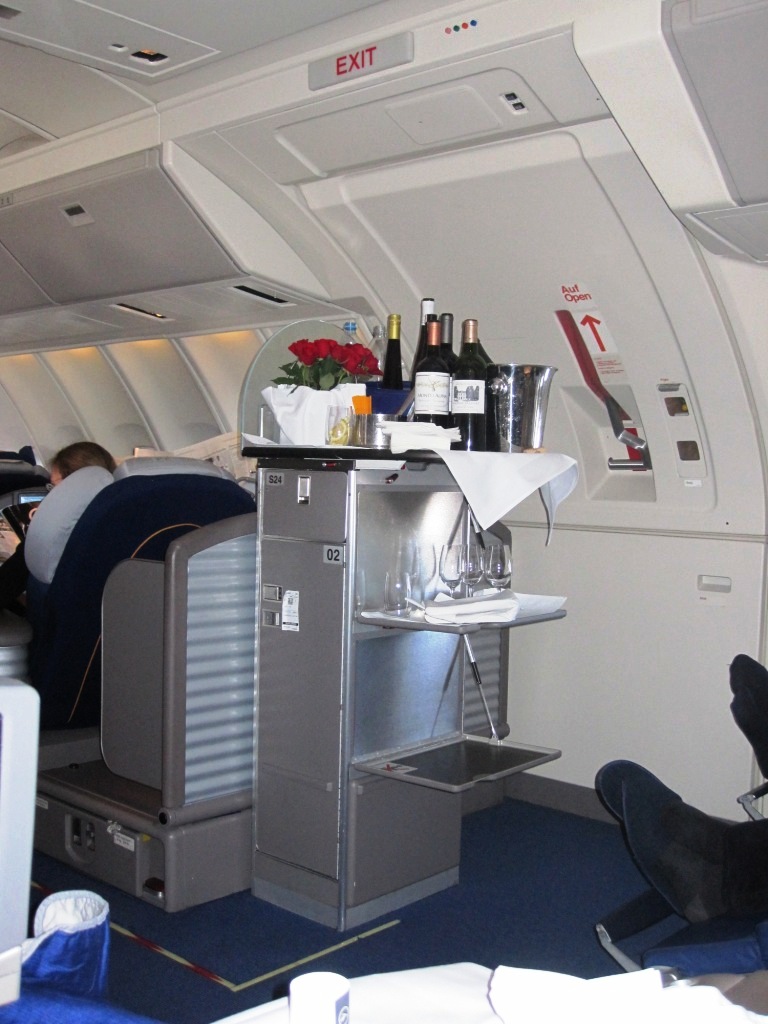 Before the distribution of the Roses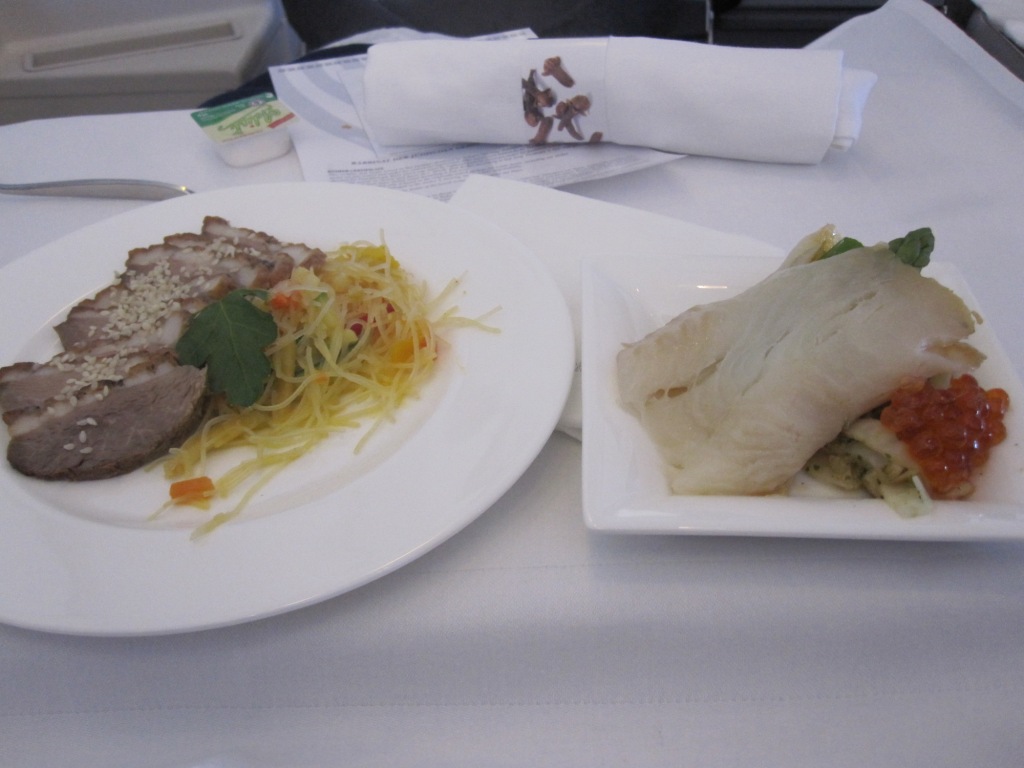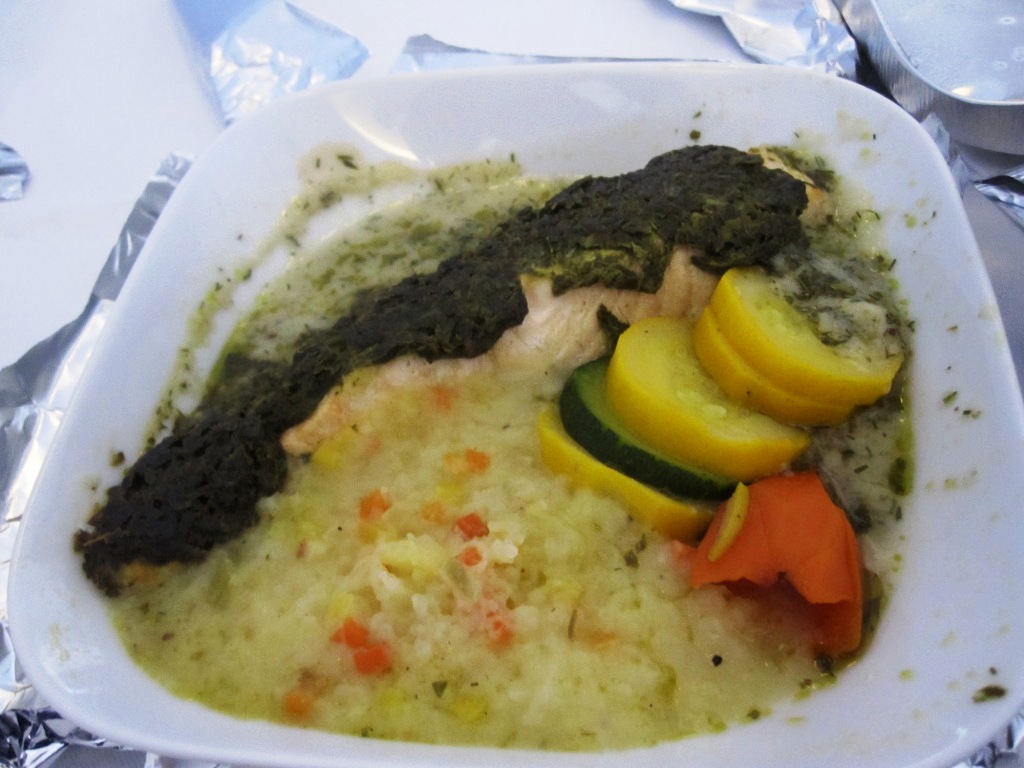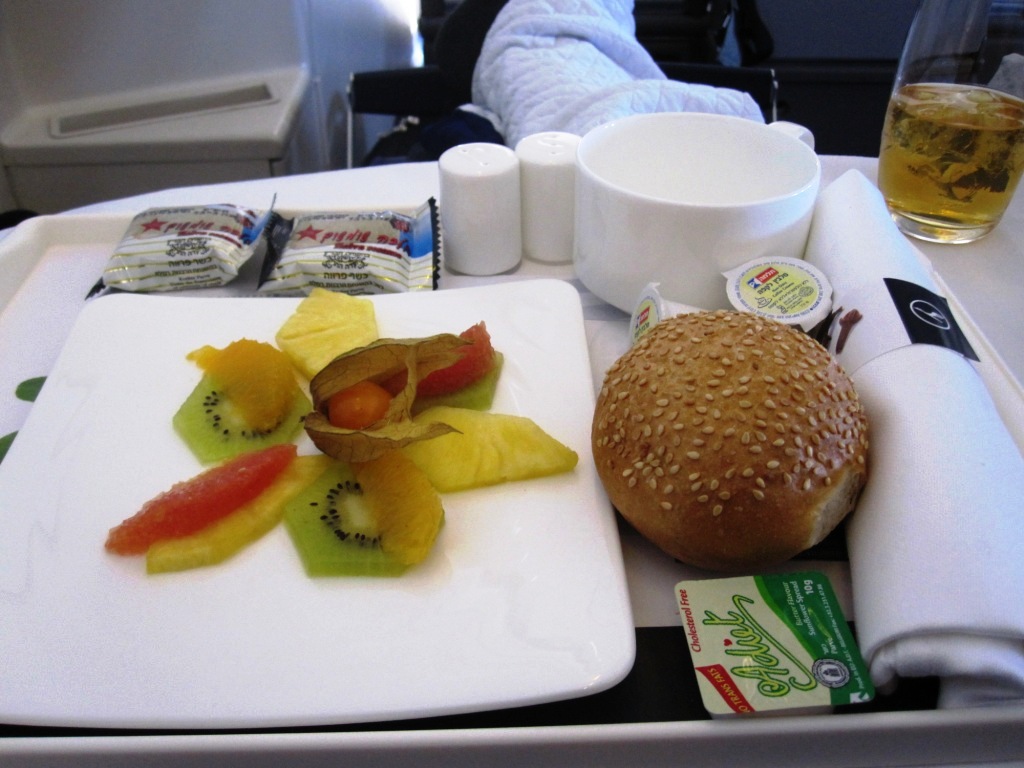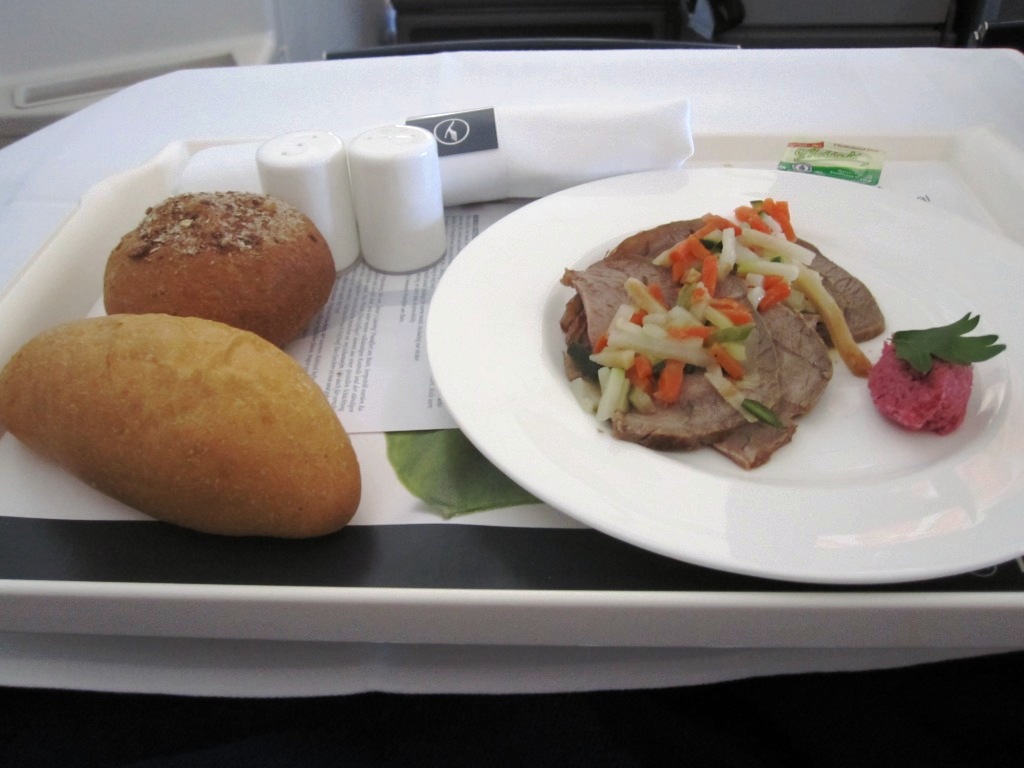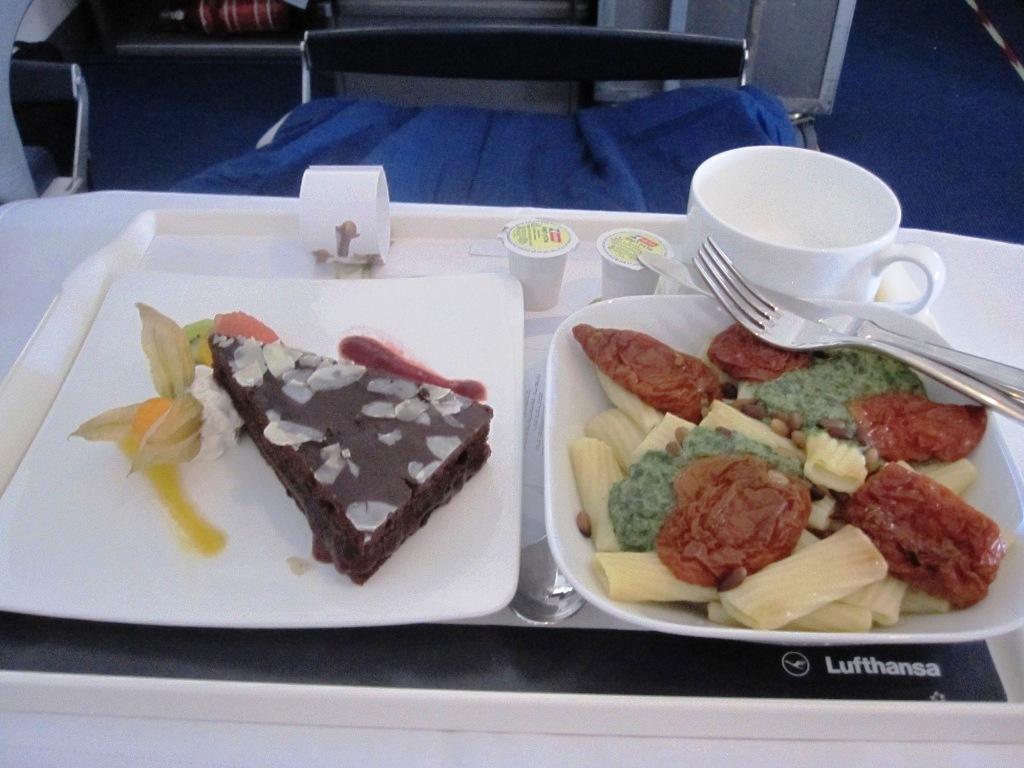 The many courses of kosher food on Lufthansa First Class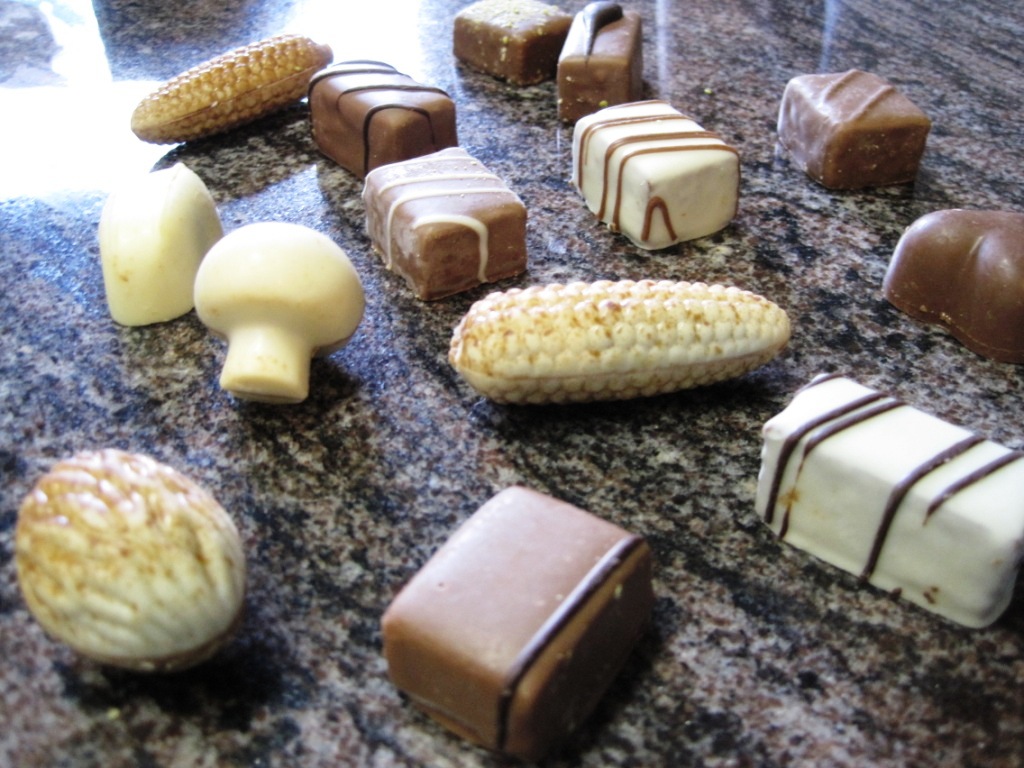 Enjoying the delicious Cholov Yisroel Milk Choclates from Ardely's in Paris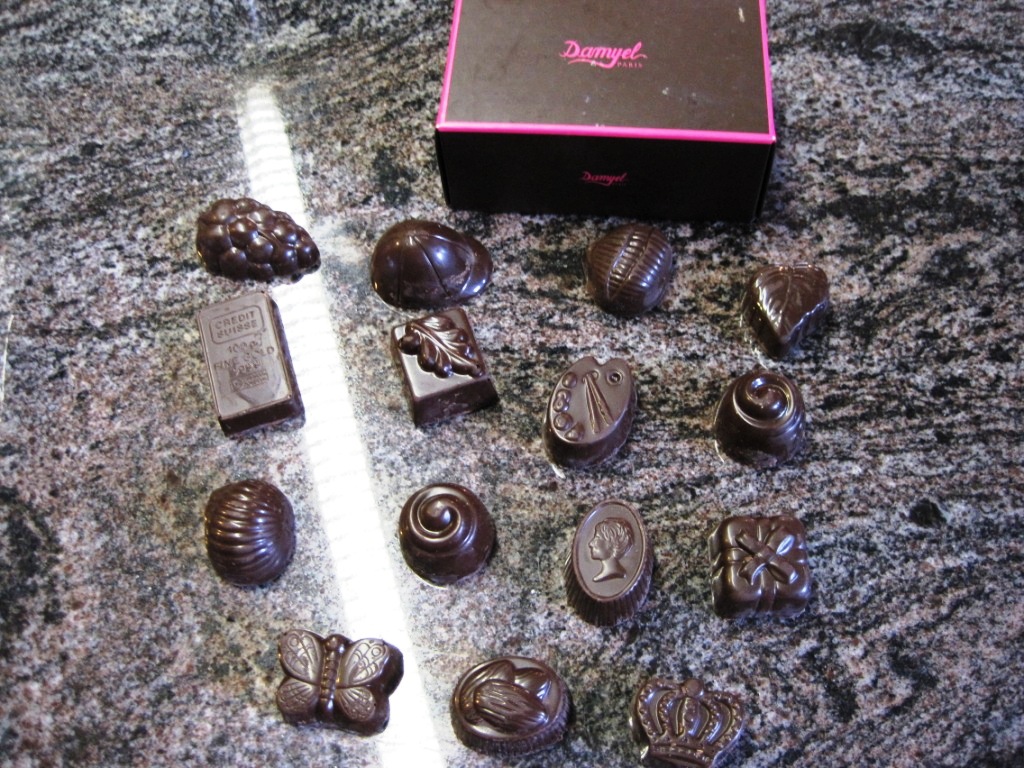 And the Dark Chocolates from Damyel's in Paris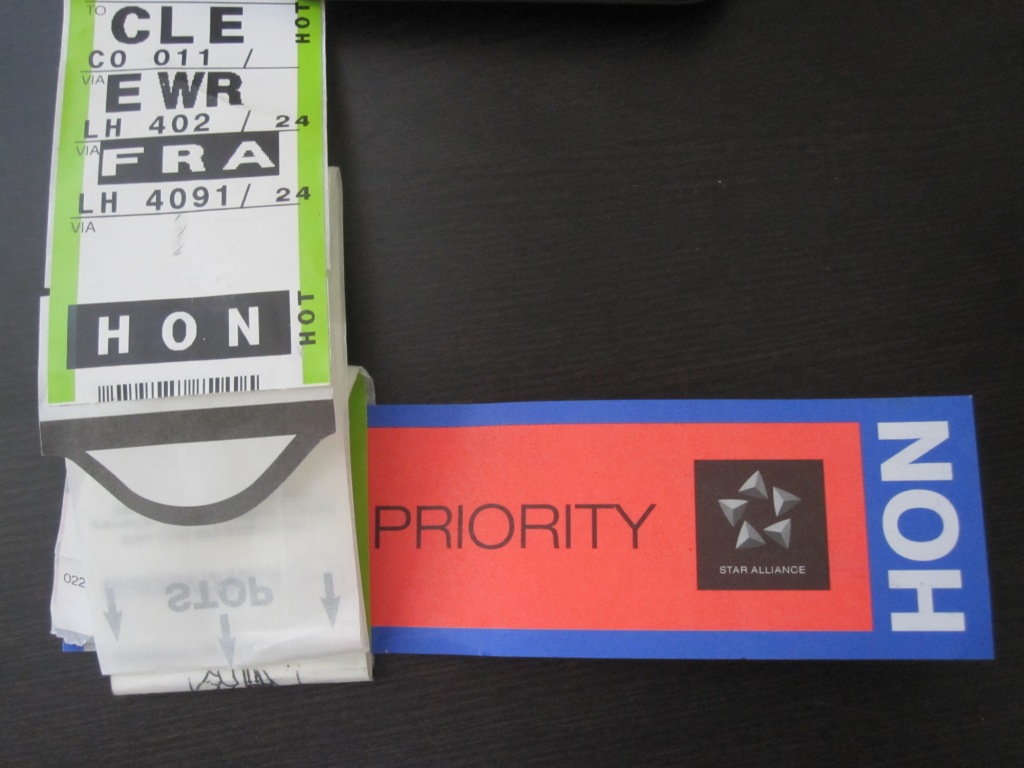 Lufthansa HON Circle Luggage Tag