-This is an abridged version of the trip notes that I typed up for 3 hours this morning that my blogging software decided to eat for its Sunday brunch 🙁
-Find other articles like this by clicking on the "Trip Notes" tab on top of the DansDeals banner at the top of this site.
-Back in January I asked my readers to give me some tips for the DC/Baltimore vicinity and of course you guys came through as always with tons of suggestions.
-We flew on Continental nonstop for just $100 each, which I would take any day over 6.5 hours of wintertime driving.
-The primary reason for the trip was a wedding Sunday night in Baltimore, but I figured that we would make a small trip out of it by staying Sunday and Monday night in D.C.  Not enough time for a proper trip or to do even a fraction of the suggestions, but enough to try a few different things.
-I've got a lifetime supply of free nights with my Fairmont Platinum status so that's where we decided to stay.  Overall I was unimpressed with the hotel and would never pay their asking rates.  Perhaps it was due to how great the hotel and staff at the Fairmont Kea Lani Maui was, but we had high expectations. They failed to greet us by name even once even when we checked in, it seems that English is the 2nd language for most of the staff, housekeeping is not very responsive, and the $45/night valet parking is very slow.  We used a suite upgrade to get the Ambassador suite which was nice, although it did seem like the only room with no courtyard balcony.  The Rose 31 toiletries in the bathroom though were excellent, if not a bit risque in their labels.
Fairmont D.C., 2.5/5 DD Stars.
-On the plus side the location is great, it's within walking distance of both kosher restaurants and and it's right across the street from the Park Hyatt and Westin Georgetown.
-The best part of the hotel stay was sitting down at the bar and ordering a sealed bottle of 16 year old single malt Lagavulin and a Blue Moon and paying wih $275 in expiring Platinum food and beverage certificates. The spa here doesn't accept the certificates as it's not a willow stream location.
-Traffic and parking in D.C. is horrendous and we weren't ready to deal with a baby and stroller on the metro so we mostly hoofed it from place to place along with an occasional taxi. There's no way we could have done it without my new Galaxy Nexus as we used used Google Maps to accurately give us guided walking directions wherever we wanted to go.  Typing in a monument or museum or Starbucks and getting GPS walking directions all from my phone is awesome.
-On our only full day in D.C. we first walked to lunch at Distrikt Bistro in the JCC.  The menu online looks great, but the food itself is not very good and the ambiance is even worse, right in the JCC front lobby.
Distrikt Bistro, 1.5/5 DD Stars
-We took a taxi from their to Newseum that many commenters had raved about.  It stood up to the hype,  it was the most fun I've ever had in a museum by a wide margin and is a must-do, I could've spent days in the place. The history of sports broadcasting, the FBI exhibit, the 9/11 exhibit, the sports photography exhibit, the wall of daily from page newspapers from around the world, the newspapers throughout history, the exhibit where you get to be the broadcaster, the actual Berlin Wall, the Pulitzer price picture exhibit, I found it all quite fascinating.  Not to mention the stunning modern architecture and the view of Pennsylvania Avenue from the top.  The only bummer was that the 4D movie was malfunctioning that day.
Newseum, 4.5/5 DD Stars
-We used my Nexus to navigate us to various buildings, monuments, and of course the White House before walking back to our hotel.
-I had heard good thing's about Moti's Grill monday night all-you-can eat steak dinner in rockville, but with just one night we decided on Pomegranate Bistro in Potomac.  The appetizers, sushi, and dessert were nothing special, but the steaks themselves as well as the dipping sauces for the steaks were outstanding.  Unfortunately they did not have the Braised Short Ribs that night.
Pomegranate Bistro, 3.5/5 DD Stars
-The next day we walked to Eli's Restaurant, which is a nice sit down deli. The Deli sandwich and dessert were great. The chicken noodle matzo ball soup and the burger left what to be desired.
Eli's Restaurant, 3/5 DD Stars
-I easily got ticket online for a free tour of the Capital, but decided not to risk getting stuck in traffic getting from DC to BWI so we went to Baltimore early. We checked out the excellent Seven Mile Market Kosher store (why oh why can't Cleveland, a city of 80,000 Jews have a place like this??) and picked up some goodies. The Breadsmith Cinnamon Cobblestone loaf we picked up there was incredible!
-We wanted to pick up some food for the plane home, so I went to David Chu's and got a Sesame Chicken/Egg Roll/Fried Rice ($8.75) combo meal that was incredible and could definitely rival the best of the chinese restaurants out there. My wife wanted some Tempura Battered Sushi and David Chu's sushi chef was out for the day and the Knish Shop doesn't make Tempura sushi, so off to Umami we went. Of course once there I had to order a Sesame Chicken ($14) to compare. Umami's pieces of chicken are much bigger, but they're just not as flavorful or succulent as David Chu's awesome version. The Chicken Pad Thai ($12) at Umami however was outstanding. The sushi at Umami though was underwhelming and overpriced.
-At BWI there was a new Airspace Lounge that was awesome. I got in with my inactive American Express Platinum card which worked there just as well as it does in AA, Delta, and USAir lounges. Having the card gets you and your family or 2 guests inside for free, otherwise it's $17.50/person. You can a free alcoholic beverage or a meal and there are free self-service drinks and snacks and free wifi. The lounge was right next door to our gate, so it worked out perfectly.  I got my free Yuengling which went nicely with the sampling of the various chinese dishes that I got to try out in the lounge. All for your sake folks, all for you 😀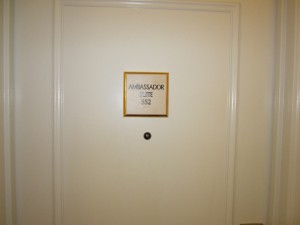 Fairmont D.C. Ambassador Suite
Fairmont D.C. Ambassador Suite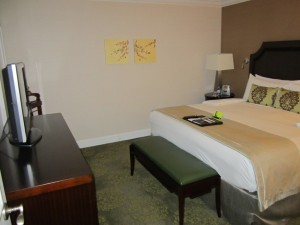 Fairmont D.C. Ambassador Suite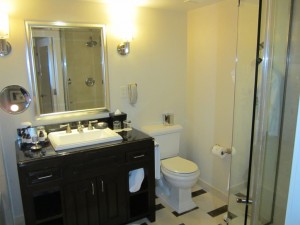 Fairmont D.C. Ambassador Suite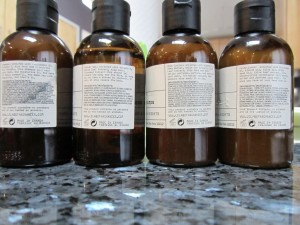 Rose 31 Toiletries at the Fairmont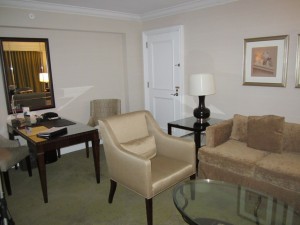 Fairmont D.C. Ambassador Suite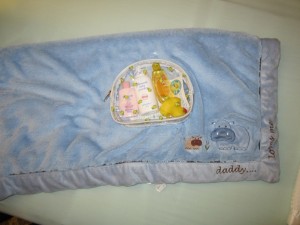 Fairmont D.C. Ambassador Suite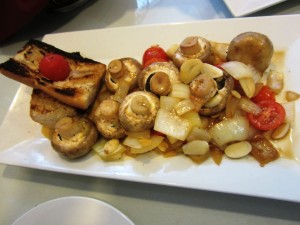 Champiñones Al Ajillo, $8, were flavorful and served with burnt toast at Distrikt Bistro.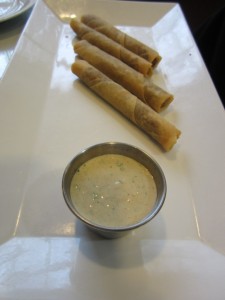 Moroccan Cigars, $11, tasted like they were straight from the box at Distrikt Bistro.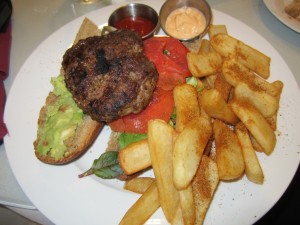 This mediocre Monument Burger, $16. was served on a stale bun at Distrikt Bistro.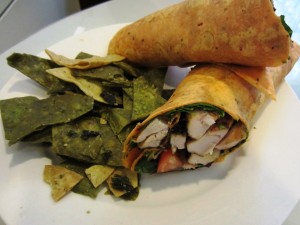 The Pesto Wrap with Chicken Breast, $14, was dry and lacked sauce and pesto.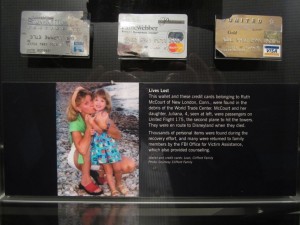 This Newseum exhibit shows the credit cards of a passenger on the ill-fated United 175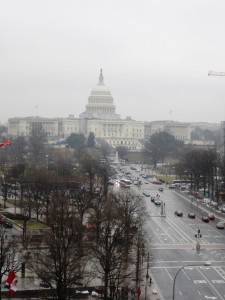 View of the Capital from the Newseum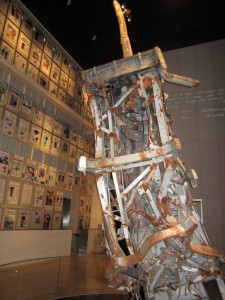 This Newseum exhibit shows the news antennae from the WTC and newspapers from around the world on 9/11 coverage.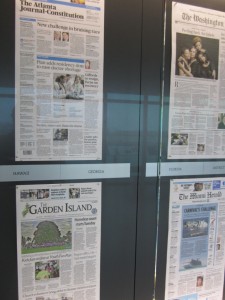 Front pages from newspapers around the world, including Kauai's The Garden Island, can be seen at the Newseum.
Does Delta fly to Occupied Washington DC?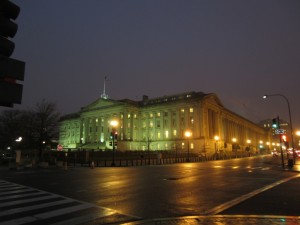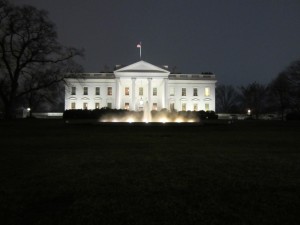 White House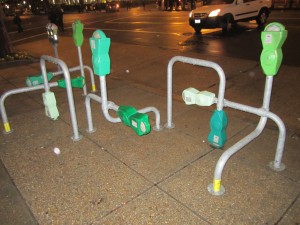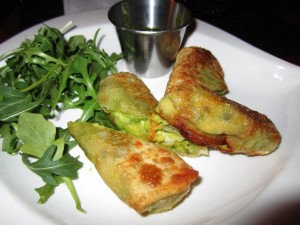 Avocado Egg Rolls at Pomegranate Bistro, $9.50, are OK, but can't satisfy anyone who's had them at Beverly Hills' La Gondola.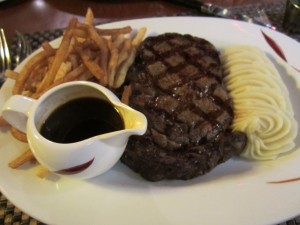 Dry Aged Prime Rib, $28, with Peppercorn sauce, was succulent and excellent at Pomegranate Bistro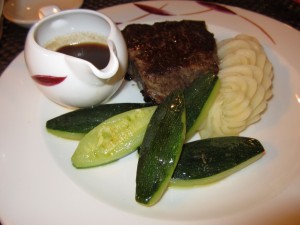 Rib eye Fillet, $30, with delectable Red Wine & Shallot sauce, is equally great.  You can also request extra dipping sauces for steaks like Chimichurri, Saffron Cream, and Bearnaise.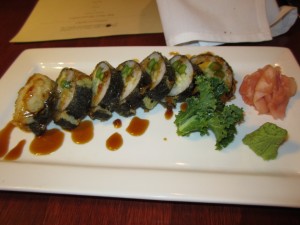 Tempura Battered Pomegranate Sushi Roll, $5, was well-priced, but just OK.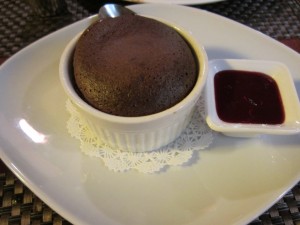 Pass on the Chocolate Souffle, $12, at Pomegranate Bistro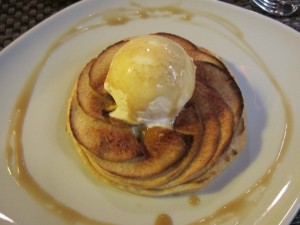 The Warm Alsatian Apple Tart with Ice cream, isn't worth the $9 or the calories either.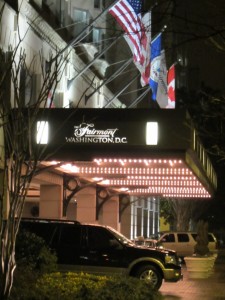 Fairmont D.C.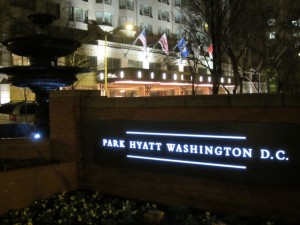 Park Hyatt sign with the  Fairmont in the background.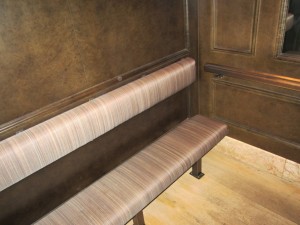 Take a load off while riding the elevator in the Park Hyatt.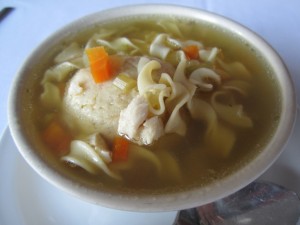 Bland Chicken Noodle Matzo Ball Soup, $6, at Eli's.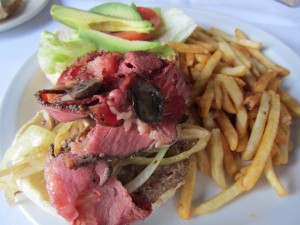 The Western Burger, $11 is a very plain patty, with great toppings like grilled onions and Pastrami, at Eli's.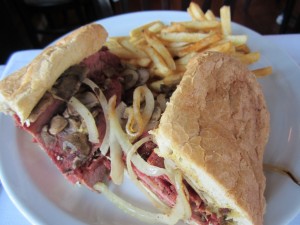 The 5th Avenue, $13, Hot Pastrami with Sautéed Mushrooms, Onions and Deli Mustard on a French Roll, is excellent at Eli's.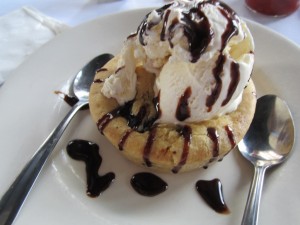 The Runny Chocolate Chip Cookie with Ice Cream, $6, hit the spot at Eli's.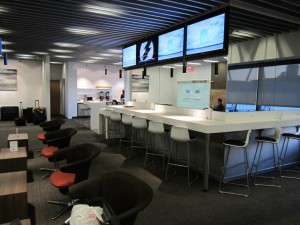 Airspace Lounge at BWI