My guiding principle with miles and points are that they should only be used for travel.
United would love nothing more than if you blew 51K miles on a $280 last generation iPad instead of using them on $1,000+ of airfare. And AMEX would also love to see you burn 58K points on a kindle rather then transferring them to BA for some 19 free flights or to Singapore to fly in your own private suite on an A380.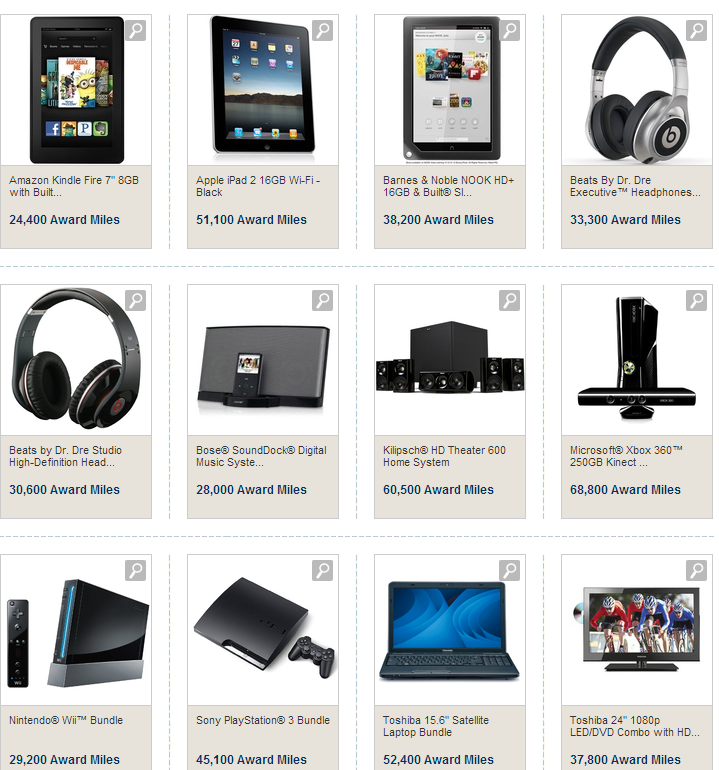 United award mall.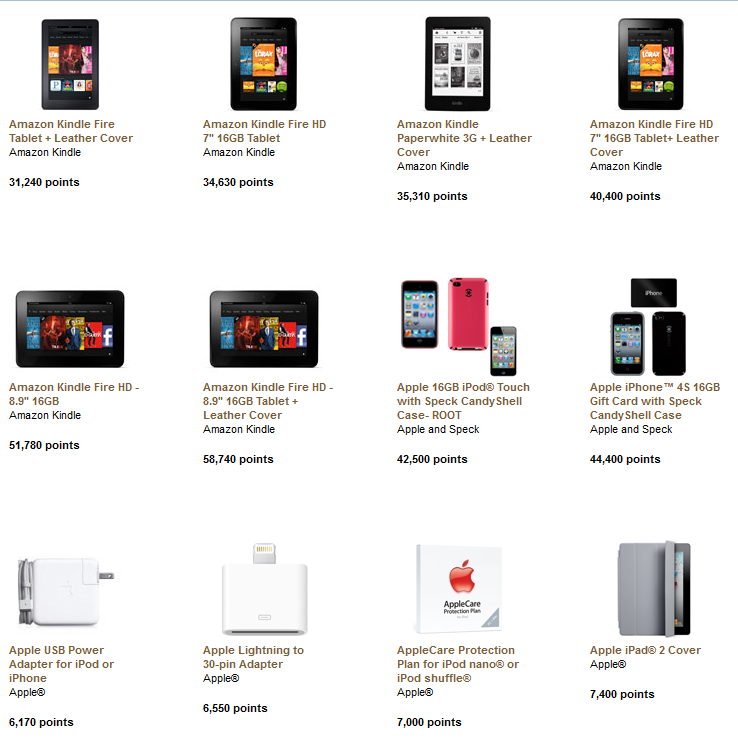 AMEX award mall.
But in addition to being an avid foodie and having a hopeless case of wanderlust with a taste for first class cabins, I'm also an incurable die-hard Cleveland (my luck, tell me about it) sports fan.
As a 10 year old I was so committed that I sent in hundreds of handwritten postcards to win tickets to the '95 World Series and got to attend 2 of the home games.  Earlier in the year we had stayed at the Westin Harbour Castle Toronto where the Indians stay when playing the Blue Jays and got nearly (Albert Belle and Eddie Murray were the meanies) the entire team's autographs.  Plus when a guy called out to hold the elevator for him turned out to be Manny Ramirez we got free box seats as well 😀
And so I bid 25,000 United miles (or 25% of the miles required a round-trip business class ticket to 2 European cities) on 4 field-box tickets to see the Indians take on the Yankees next week and I won!
What's cool about that? It's this little freebie that can't be measured in cents per miles calculations:
"Stealing Second Experience – during an inning, one (1) fan runs out and steals second base, is featured on the scoreboard, and gets to keep the base as memento."
Is life awesome or what 😀
With 300,000 miles recently earned just from opening and meeting the spend thresholds on a United Explorer Consumer and Business (107K earned after I spent $1K on each and got offer matched), Sapphire Preferred (43K earned after spending $3K), Ink Bold (75K earned after spending $5K on gift cards), and Ink Plus (75K earned after spending $5K on gift cards). I'm happy to part with less than 10% of that haul for a once in a lifetime experience and getting to add a memento from it to my memorabilia collection.
You can view other cool United auctions here.  Starwood also has auctions which offer neat experiences that you can here.
United has put up another "stealing second" auction for the Indians versus the Red Sox in 2 weeks. The current bid is 13,000 miles. Any other die-hard Ctown sports fans around?
Have you ever burned miles or points on non-travel items? What was your favorite redemption?