Related posts:
-My First Non-Travel Mileage Redemption
-Trip Notes: Hall Of Fame Trifecta And Fenway Park In 72 Hours
————————————————————-
I've used my miles for some pretty cool things.  Flying to Paris with my wife in a couples suite for 53K AMEX MR last December is up there.  Flying 19 hours nonstop from Newark to Singapore with just a couple of other people in our cabin  and then continuing on to the Maldives for 60K United was great.  Being able to escape it all with a couple of month long trips in our pre-baby days flying around the world in first class and staying in awesome 5 star hotels that were financed nearly entirely with miles is something I'll never forget.
For me, my miles help me attain aspirational things that I could otherwise never afford or be able to attain.  And I'm addicted to getting as many as I can for as close to free as possible.
Generally burning miles for non-travel items is a terrible waste, but for a lifelong baseball fan my experience yesterday was just so darn cool.  The pictures speak for themselves. It was truly a once-in-a-lifetime experience.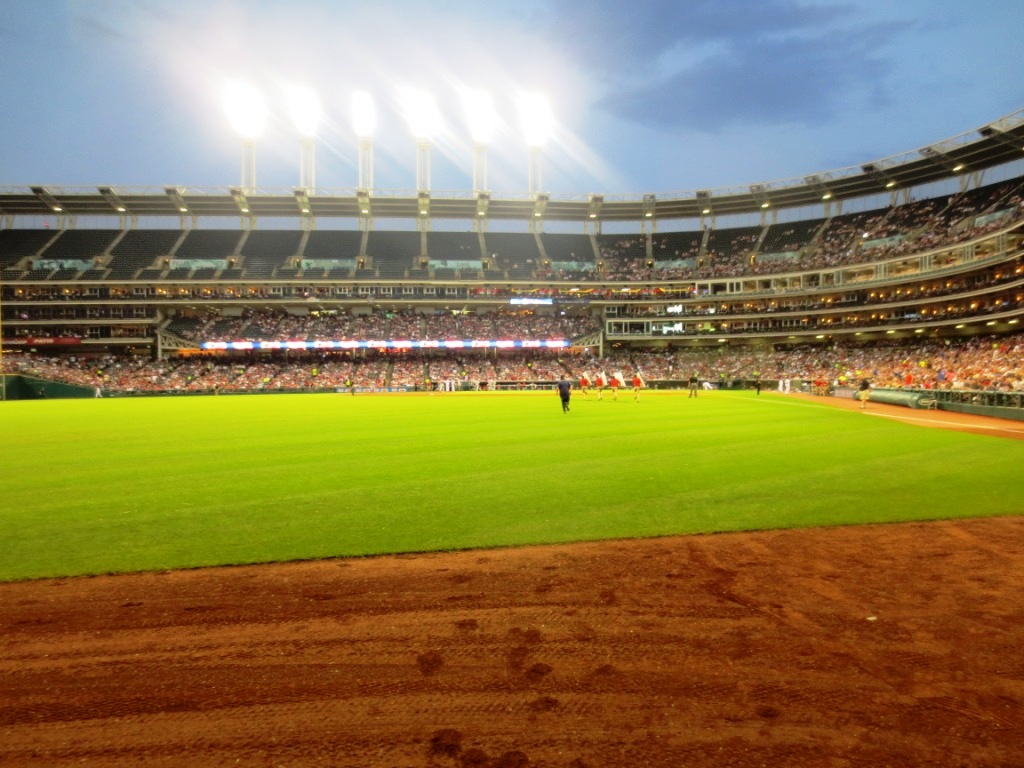 Running onto the field in the top of the 7th…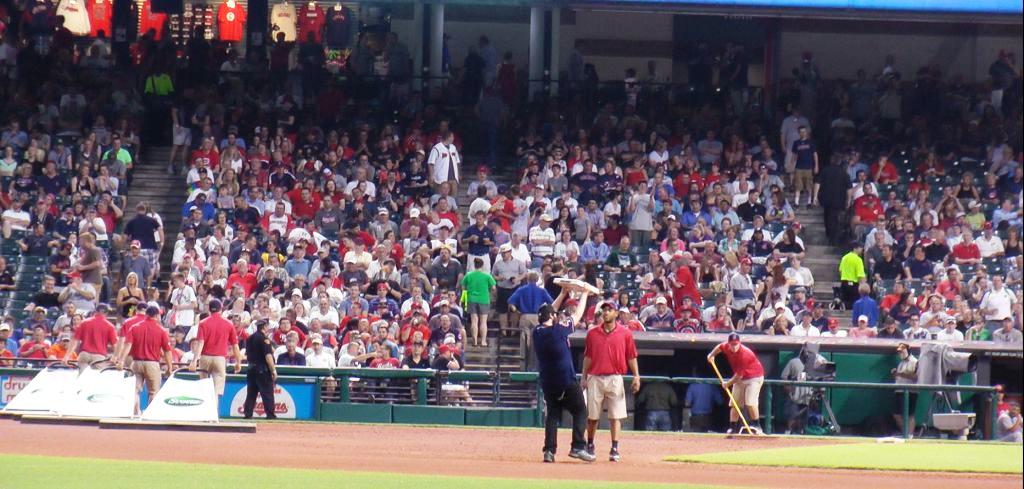 …and stealing second base!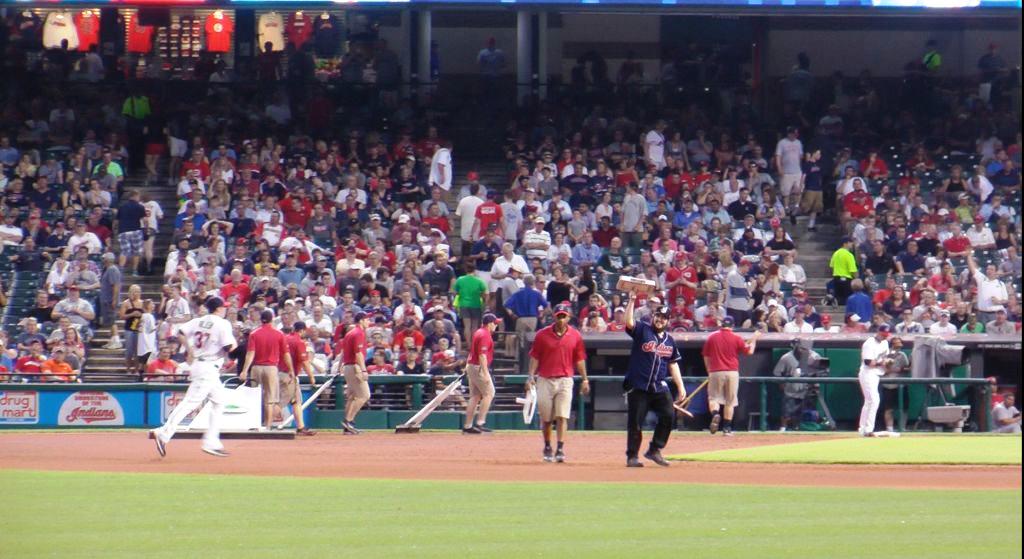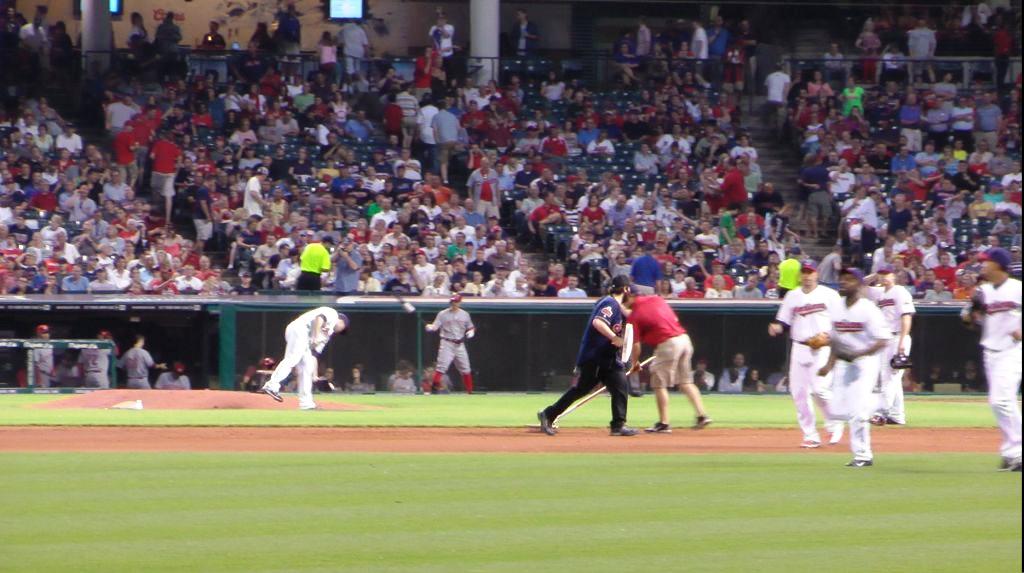 Making off with my loot.
I originally used 25,000 United miles to get 4 field box seats, a parking pass, and the right to steal second base versus the Yankees in April but that game was postponed due to rain.  In the end I got free parking and field box seats to attend both games of the back to back traditional doubleheader makeup series a few weeks ago, free parking and field box seats to tonight's game along with the stealing second base experience, and I still have 4 field box tickets from the original postponed game that I can use for any future game.
4 ball games with 4 seats each in field box alone is worth more than 25K miles, but the stealing second experience was what made the experience purely awesome.
Running out on the field and seeing myself on the JumboTron was completely surreal.  Time just stood still for me, it's not something I've ever experienced before and I really can't properly describe it.  The only thing I was really nervous about was being tackled by all of the cops on the field!
The base itself is surprisingly heavy and really tough to pry out of the ground.  In case anyone else wins a similar auction the trick is to kick the base at an angle and then wedge it out by forcing it straight up into the air.
After the game we decided to try to get some Indians players to autograph it, specifically we wanted to nab the Tribe's ace (and thus likely future Yankee) Justin Masterson.  Justin pitched a shutout game in the opening match of the doubleheader that we went to versus the Yankees and pitched beautifully tonight as well, getting out of a zero out, bases loaded jam without yielding a single run.
On the way to the players parking lot just about everyone I passed was buzzing about me being the guy who stole second base.  Nobody could believe that I actually got to keep the base! People wanted to take pictures with it and just feel what it's like.  Even bumped into some DansDeals readers who wanted to know how I pulled it off.
Justin Masterson is a true class act and he stuck around for at least 20 minutes signing everyone's autographs, far longer than anyone else.  I called to get his attention by saying that I had stolen second base from the game.  When he looked up and saw the base he was shocked and exclaimed, "I thought you were kidding, you really do have second base!!!"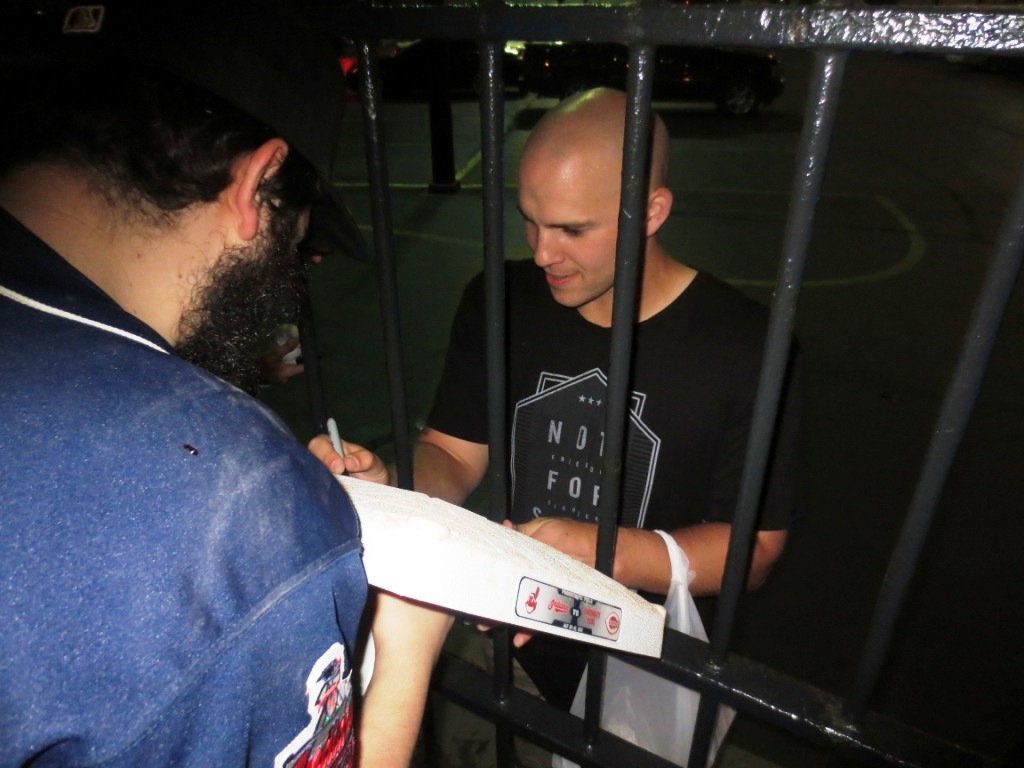 Justin Masterson signing the base.  The base is embossed with the date of the game and the Indians and Reds logos.

We also got signatures from Jason Giambi, who had a homer and a double, as well as Carlos Santana who singled as well.
The Indians rep told me that there was just one other base stolen by a fan this year, when United auctioned it off for the Indians versus the Red Sox.
Currently they don't have a stealing second auction, but that can always change, so keep checking the United auction page.  There are auctions to watch pregame batting practice in Cleveland, and to throw out the ceremonial first pitch in Houston and in Los Angeles.
There are lots of ways to stock on United miles.  This year I've piled on over 300,000 miles from opening and meeting the spend thresholds on a United Explorer Consumer and Business (107K earned after I spent $1K on each and got offer matched), Sapphire Preferred (43K earned after spending $3K), Ink Bold (75K earned after spending $5K on gift cards), and Ink Plus (75K earned after spending $5K on gift cards).
Starwood also has an auction site where currently there are several cool experiences for Cubbies fans.  You can pick up Starpoints with the Starwood Preferred Guest® Credit Card from American Express or Starwood Preferred Guest® Business Credit Card from American Express.
Have you ever burned miles or points on non-travel items? What was your favorite redemption?