Update 2: Multiple DDF members are now on flights bound to Hong Kong for just 4 miles, follow their sagas on DDF!
Have fun guys!
Receive a tweet whenever a deal is posted on this site by following @dansdeals! You can can even choose to get a text message (and choose which hours of the night not to bother you) whenever DansDeals.com is updated!
Update: DEAD!
All tickets to Hong Kong are pricing out as 4 miles.  When you select the award flights it displays at the regular amount but on the checkout pages it says 4 miles.
This works even if it's easypass and even if it's in business or first class.
The problem is that if you have enough miles in your account to pay the full mileage rate that it will deduct the full rate.  However if you have an account that doesn't have enough miles for the full mileage rate it still will ticket.
There's a good chance that this won't be honored, but you shouldn't have anything to lose if United won't honor the glitch so it's worth a shot!
12 miles for our family of 3 in first class…here's hoping!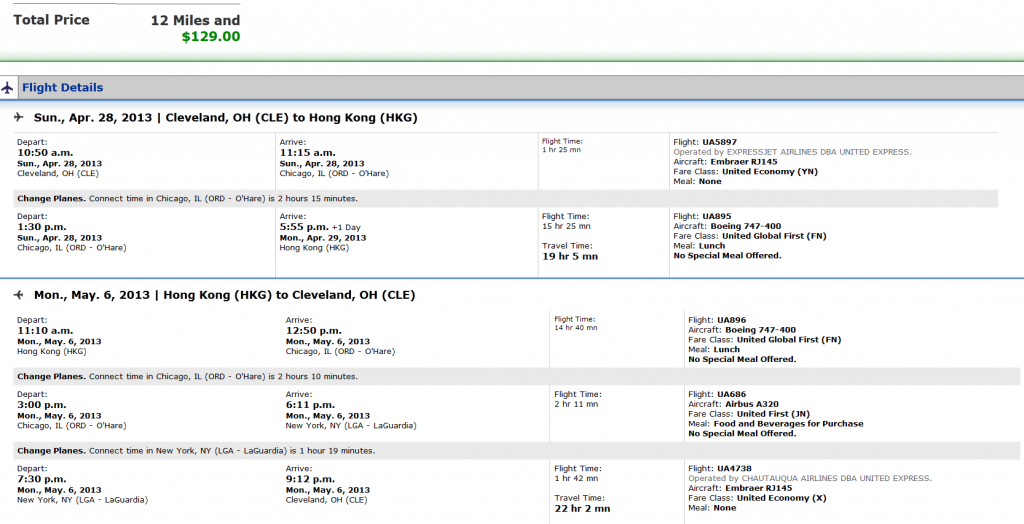 HT: Gary and Reuven, via DDF