Related:
-Chase British Airways Visa: Earn 50,000 Avios for spending $2,000.
-Click to view Direct Avios Flights From Chicago
-Click to view Direct Avios Flights From Los Angeles
-Click to view Direct Avios Flights From Miami
-Click to view Direct Avios Flights From NYC
-Click to view Direct Avios Flights From Philadelphia
—————————————————————–
BA has an excellent mileage program with their Avios thanks to award flights from just 4.5K Avios each way with no last-minute booking fees and practically no cancellation fees.  Booking a last-minute flight that would otherwise cost $1,500 or require 150,000 Capital One points feels great, but it helps to know some of the program's quirks though.
Read the BA knowledgebase for program basics, then come back and read this.
1. If you're flexible with availability, use AA.com to help find award availability. 
By limiting the AA.com calendar to nonstop flights only you can quickly figure out exactly what BA.com will find.  Remember that BA.com will only book MileSAAver awards.
Also remember that AA.com does not search all partner airlines.  It can search for flights on AA, Air Berlin, Alaska, BA, Finnair, Open Skies, Qantas, Royal Jordanian Airlines, and USAirways. AA.com does not search Aer Lingus, Cathay Pacific, Iberia, JAL, LAN, Malaysia, TAM, Qatar, S7.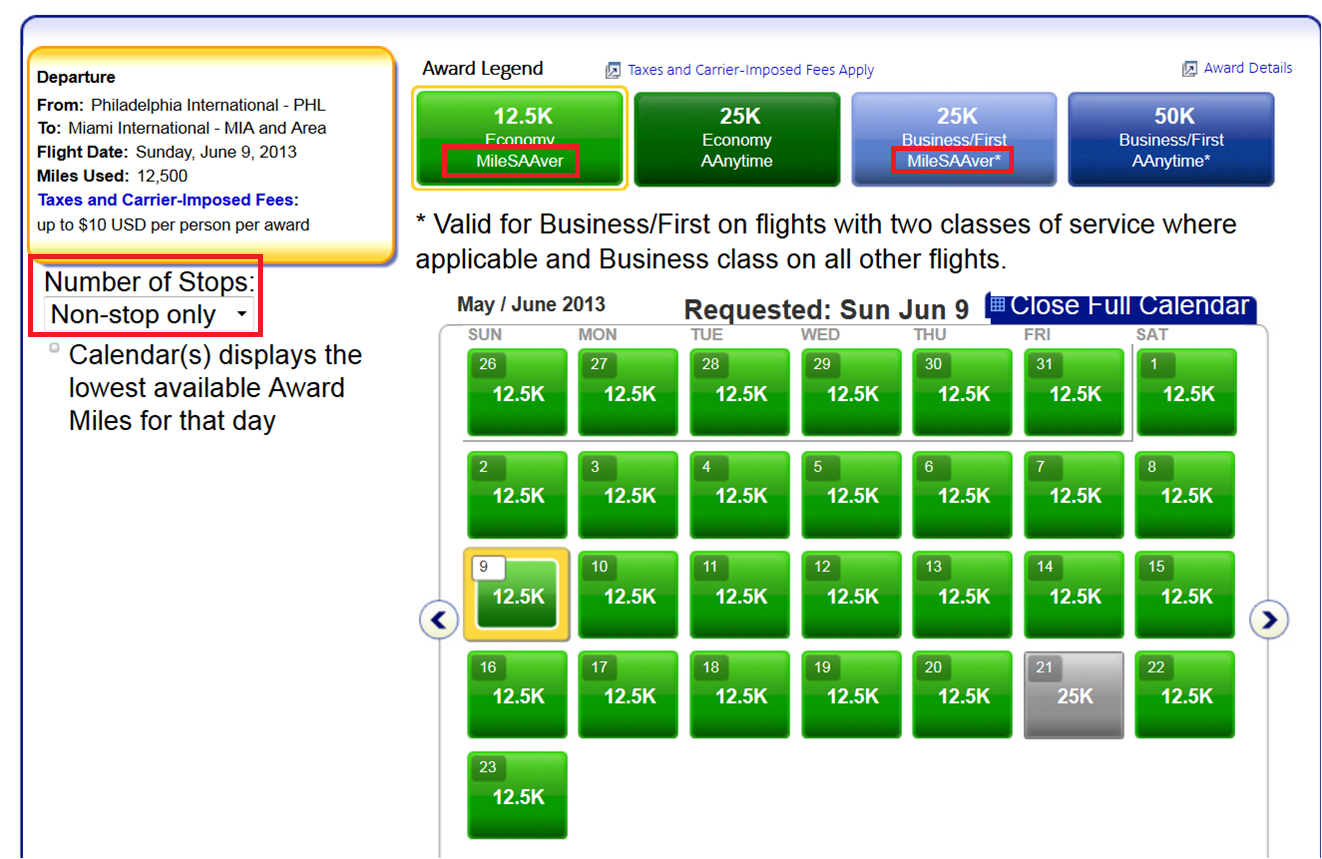 2. Search BA.com segment by segment.
The BA site is downright terrible at finding any flight that requires a connection.  That means if you want to fly from Vancouver to Boston you're going to have to search for 2 separate tickets.  As BA charges a flat rate for each flight segment you'll pay the same amount of Avios whether you book 2 flights on 1 ticket or on 2 tickets.
Search for a paid flight on Orbitz to find possible connection cities to know which segments to search for.
Searching from Vancouver to JFK:
Searching from Vancouver to Boston:
Searching from JFK to Boston:
3. Call BA to book airlines not bookable on BA.com and ask for a fee waiver.
BA.com can't book awards on Aer Lingus, Alaska, or LAN.  There are lots of Avios bargains with those airlines (Boston-Dublin for 12.5K, Seattle-Kauai for 12.5K, Buenos Aires-Iguassu Falls for 7.5K, etc) but you need to call to book.  Be sure to get them to waive the phone booking fee.
You can also call to piece together a flight from JFK to Berlin to Tel Aviv onto 1 ticket.  If you're willing to take a long connection or an overnight stopover BA.com won't find that when you search for JFK-Tel Aviv but you may find JFK-Berlin and Berlin-Tel Aviv award space when searched separately.  Either way you'll pay the same 15K Avios for each segment, but when booked together you'll save on German taxes that only apply to non-connecting flights.  Call and BA will be able to book both segments on one ticket to avoid those taxes.
4. Book one-way tickets.
When you book one way tickets you'll have more flexibility to make changes if you only want to change or cancel one-way and not the other.
You may also find better award availability and better award pricing with one-way tickets.
5. Avoid booking 2 partner airlines on 1 ticket.
Booking at least 2 partner airlines will generally cause much higher award pricing. Book the segments on each airline separately to avoid that situation. Bonus perk is that BA.com will find more flight options when searching each segment separately.
6. Know when to book a lap child and when not to.
-DO NOT book a lap child on a domestic flight. Just have the child added by American or USAirways at the counter, free of charge. Be sure to have a passport or birth certificate to prove your child is under 2.
-DO NOT book a lap child on a flight to Canada. You can add a lap child at the airport or on the phone with American or USAirways either for free or for just a few dollars.
-DO book a lap child at the time of booking for international travel. BA is very generous in only charging 10% of the Avios instead of 10% of the full fare ticket.
When we flew with Rafi to Buenos Aires in first class in 2012, American wanted $1,000 just to bring him on as a lap child. BA charged just 15,000 Avios. Just be sure to book the domestic portion separate from the international portion so that you don't pay 10% for the domestic legs where the child shouldn't need to pay anything.
7. Use Finnair to add your American mileage number onto a BA ticket booked from your account.
If you have elite status or just a credit card with AA you may deserve benefits like better seating, free bags, priority checkin, priority boarding, etc.
However if you booked the BA ticket out of your account then the AA website won't let you switch your BA mileage number to your AA number to get those benefits.
I wrote about the workaround over a year ago and it continues to work like a charm for me.
8. Get your American/USAirways record locator and select seats.
Your BA record locator will be different that your American/USAirways record locator. Just go to manage your booking and click on "View or change seats for this flight." You'll be sent over to the partner airline site to choose seats and view your record locator.
9. Have lots of bags? Look into business.
-Flying in coach with 3 bags from Chicago or NYC to Toronto: 4,500 Avios plus $2.50 tax plus $210 in bag fees.
-Flying in business with 3 bags from Chicago or NYC to Toronto: 9,000 Avios plus $2.50 tax plus no bag fees.
10. Business can be twice or three times as much as coach.
-Within the US, business class costs three times what coach costs except on flights like JFK to/from Los Angeles and S. Francisco which have 3 classes of service. On those flights business class is twice coach and first class costs 3 times coach.
-Internationally business class generally costs twice what coach costs.
-Alaska business class always costs triple coach. So Los Angeles-Cabo in business is 15K on AA or 22.5K on Alaska.
-USAirways business class within North America and northern Latin America is triple coach, otherwise its double coach. So JFK-Toronto in business is 9K on American but Philadelphia-Toronto in business is 13.5K on USAirways.
11. Don't change flights, cancel them. And do it online.
The fee to cancel or change a BA Avios ticket is $55 online or $80 over the phone.
However online you can cancel an award for just the lower of $55 or the taxes paid.
For a domestic ticket that means a cancellation fee of just $2.50 (nonstop one-way), $5 (connecting one-way or nonstop round-trip), or $10 (connecting round-trip).
That's another reason I like one-ways, I can cancel and rebook the return flight for just $2.50 and I won't lose my outbound flight. That's a $55 savings.
Flight cancellations must be done more than 24 hours before the time of departure or else you will not get your Avios back.
After cancelling a flight just logout of your BA account, and then log back in and the points should be back in your account.
Note that you have to call to cancel a flight within 24 hours of when you booked it.  There is no fee for award cancellations done over the phone if they were booked within the past 24 hours.
12. Search multiple airports.
Searching NYC can pull up different results than searching EWR, JFK, or LGA, so search all 4 of those.
13. Be cognizant of nearby airports.
Fort Lauderdale to West Palm Beach may be only 42 miles away, but a flight from Fort Lauderdale to Chicago is 10K Avios in coach or 30K in first. A flight from West Palm Beach to Chicago is 7.5K Avios in coach or 22.5K in first.
That's because the former is band 3 award and the latter is a band 2 award. More on award bands in the knowledgebase.
Award space from Philadelphia to Miami will often be much better than from NYC, it may be the same rate, but searching surrounding airports can open up more flight options.
14. BA.com glitches.
No, when you see BA doesn't have the rights to fly this route" that's not a glitch, that just means you search for a cash ticket instead of switching to an Avios ticket.
But there are lots of other glitches. Sometimes those work out in your favor (though that entails several other great stories that I'll be saving for another time 😉 ) while other times it will mean that searching for the same flight with the same date will give different results, definitely an annoyance.
Or if you click change when you're searching for an award without going back to the home page but it gives unexpected results:
That's because the change calendar during the booking process spits out the international version of the date with May 7th being 07/05/14 but when you search it then gives you the results for July 5th.
That's an easy fix, just manually type in 05/07/14 instead of clicking May 7th on the calendar before searching.
Another glitch is the tax display when you click on a flight on the search results page.  That rate can be off by hundreds of dollars in either direction and it fools lots of people.  Always continue onto the next page to view the true tax rate.
15. Transfer times.
You can transfer points from AMEX Membership Rewards or Chase Ultimate Rewards instantly into British Airways, so keep them by AMEX or Chase until you need to book a flight.
There are 3 Chase cards that can transfer points into miles: Chase Sapphire Preferred ,  Chase Ink Plus , and Chase Ink Bold. (The Ink cards currently earn 60K points for a limited time only).  Cards like Chase Freedom and Chase Ink Cash can't directly transfer points into miles, you'll have to transfer those points to a card that belongs to you or your spouse that can transfer points into miles.
Just make a transfer, logout of your BA account, and then log back in and the points should be waiting for you.
Starwood Starpoints transfer at a 20K:25K ratio, though transfers can take 2-12 days.
16. Be aware of when fuel surcharges apply.
There are no fuel surcharges for flights on: Aer Lingus, Air Berlin, Alaska, LAN, TAM, and USAirways. There are also no fuel surcharges for American flights within the western hemisphere and for Qantas flights within Austrlia. Fuel surcharges for intra-Europe flights are also typically quite low. Fuel surcharges for travel on Cathay Pacific aren't too bad while fuel surcharges to fly on British Airways are just criminal.
If you want to fly on British Airways you should be using USAirways miles for those flights, as they currently don't charge fuel surcharges.
17. Mileage expiration
As long as you have activity every 36 months your Avios don't expire. You don't lose Avios by closing their credit card.
Need to extend your Avios quickly? Just book a domestic 4.5K award, wait a day, cancel it for the $2.50 fee, and your Avios are good for another 36 months.
Lost Avios due to expiration? Call them up and they'll often reactivate them for free!
18. The Iberia Shuffle
If you want to fly on Iberia you can save hundreds of dollars per ticket by transferring BA Avios into Iberia Avios.
To do so you'll need to have an Iberia account open for 90 days and you'll have to activate it by transferring 1,000 points from AMEX to Iberia before you can transfer BA Avios into Iberia Avios.
19. Family Pooling
You can pool a households Avios together.
Frankly I've never looked into this option too much as Avios award start at just 4.5K anyway and becoming a household creates rules on who you are allowed to redeem for and how points are pulled out of each account that it seems like more of a headache than it's worth.
If you use a household account and disagree though I'd love to hear about it.
20. Award Bands make for interesting results based on the connecting city.
In general nonstop flights are going to be cheaper than connecting flights with Avios.  You can see the "related articles" in the beginning of this post with links to lists of all nonstop flight options from 5 major cities in the US.
However there are exceptions:
-Los Angeles to Sydney nonstop is a band 9 award, or 100,000 Avios round-trip.
-Los Angeles to Honolulu is a band 4 award, or 25,000 Avios round-trip. Honolulu to Sydney is a band 6 award, or 50,000 Avios round-trip. That's a total of just 75,000 Avios round-trip when booked separately…
-Los Angeles to Dublin via JFK=65,000 Avios round-trip.
-Los Angeles to Dublin via Chicago=60,000 Avios round-trip.
-Los Angeles to Dublin via Boston=50,000 Avios round-trip.
21. Award availability is fluid.
This has nothing to do with Avios specifically, but some folks seem to think that if they check award space and see nothing then that's it.
Award space is always very fluid and can open up as the flight gets closer. You just have to keep checking a few times a day to make sure you can grab it when it opens.
22. Be willing to stopover.
Again, not unique to Avios, but something that applies to it in particular.
There might not be availability JFK to Hawaii on the day you need it, but there may be if you stopoff in Los Angeles for a night.
There might not be availability JFK to Tel Aviv on the day you need it, but there may be if you stopoff in Berlin for a night.
As BA charges by the segment you can take as many "stopovers" as you want without paying extra by just booking separate tickets for each flight. Creating your own adventure can be a blast and it can help you find award space when it might not otherwise exist.
Have more tips? Let's hear about them in the comments!