Hyatt's top-tier luxury brand of hotels is Park Hyatt. Many of these hotels go above and beyond the call of duty and some of my favorite hotel stays ever have been at Park Hyatt hotels in Buenos Aires, Melbourne, Paris, Sydney, and Tokyo.
Park Hyatt Sydney and Sydney Opera House. Picture taken from Sydney Harbour Bridge: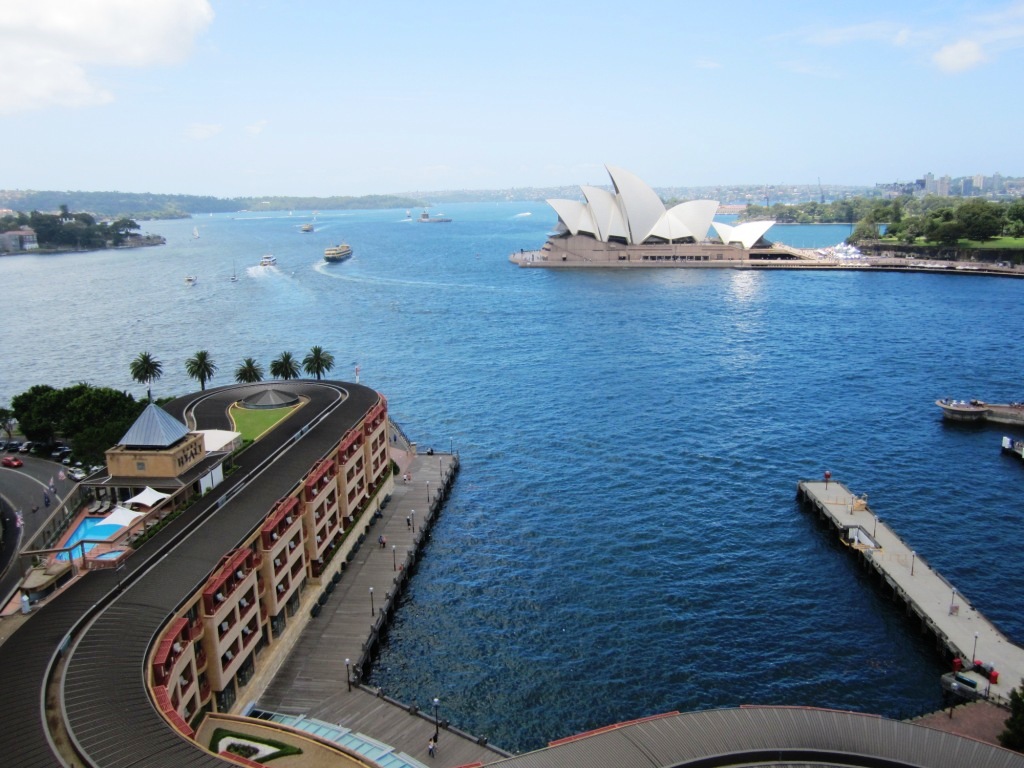 The Park Hyatt Toronto is a bit of an enigma. It's the only category 4 Park Hyatt hotel in North America. Then again, it doesn't really deserve to be in a higher category. Rooms are dated and service is not on the caliber of international Park Hyatt properties.
However they do offer gourmet kosher dinner several times per month (Here is the menu for August 3 and 17 for example) and they have a picturesque rooftop bar. Plus it's walkable to the Windsor Arms Hotel, which offers full-time kosher dining.
I reviewed the hotel in a trip report here.
Today the Park Hyatt Toronto announced that they will close their doors on 12/1/17 and gut renovate the hotel. They will remain closed until late 2019.
That's a long time for a hotel to close their doors and I'm somewhat surprised they don't keep one of their 2 wings open during renovation. But clearly they expect the higher room rates that they will be able to command to be worth the 2 year closure.
The Hyatt credit card offers an annual anniversary night that is valid at category 1-4 hotels. The Park Hyatt Toronto has been a good use of those free nights.
There used to be many more great uses of those nights, but many nice hotels got bumped up from category 4 to 5 when Hyatt added a category 7 tier. Unfortunately the certificates remained valid only through category 4.
There's practically zero chance that the hotel will remain a category 4 after the renovation. You can view Hyatt hotels by category via this link.
2019 will also see the addition of a Park Hyatt in Los Angeles.
Speaking of free category 1-4 nights, you may recall that I spend 4,000 Hyatt points and $249 to "Mattress Run" for 2 years of Hyatt Globalist status. That status came with a free category 1-4 night, a free category 1-7 night, and 4 suite upgrades.
There are other benefits as well. I can book awards for other people and they can share my benefits. Earlier this month I booked my brother-in-law at the Andaz NYC and they bought him kosher breakfast each morning due to my Globalist status.
I called Hyatt before the category 1-4 night expired and the agent advised me to call back after the night expired to get 10K points credited to my account.
And sure enough, I called back today and the agent happily added 10K points to my account for the expired night.
So my Globalist status now cost negative 6K points and $249. Plus I still have the free category 1-7 night and suite upgrades. Not a bad deal at all.