Ynet (Hebrew) reports that Singapore has applied for TLV landing permits for mid-2017.
Singapore flies a number of 5th Freedom routes such as JFK-Frankfurt, Houston-Manchester, Los Angeles-Tokyo, Los Angeles-Seoul, San Francisco-Hong Kong, and San Francisco-Seoul that all continue onward to Singapore.
It's unlikely that Singapore would be able to pull off a 5th freedom route from a US city to Singapore via Tel Aviv, but we can still dream about that 🙂
Singapore is my favorite airline in the world. We've flown to Europe in Singapore's couple suites, I flew on the longest flight in the world from Newark to Singapore for 19 hours in business class and was sad when it was over. I flew in coach with a ghetto upgrade (4 seats in coach for myself) from the Maldives to Singapore and that was actually better than the regional business class flight I took from Singapore to the Maldives. Singapore's service is simply second to none and their cabins are all fantastic.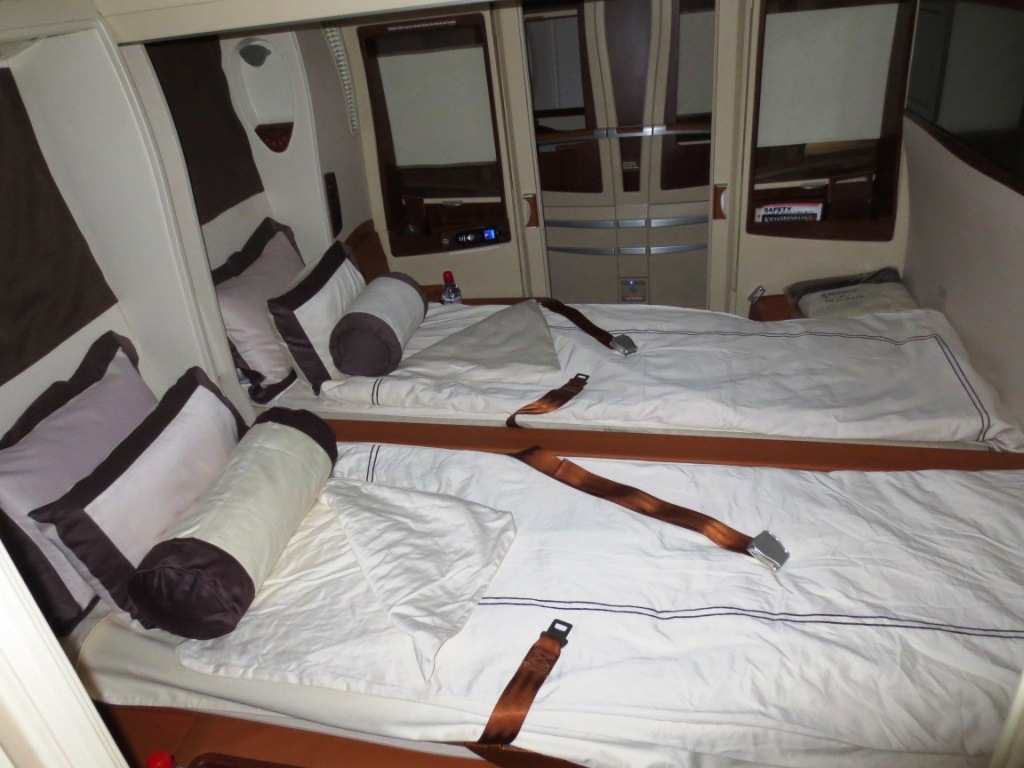 They have amazing mileage rates for business and suites class and you can transfer points from AMEX, Chase, Citi, or Starwood to Singapore.
It's worth noting that Ynet reported last year that Cathay Pacific was planning to fly to Israel in 2016 and that didn't happen, so perhaps it's worth taking this news with a grain of salt. But it's still exciting nonetheless.