I've been blogging about credit cards and miles since 2004 and in that time-frame I've come across all kinds of juicy tricks and secrets. The key is figuring out the right balance between what to share and what to hold close to your chest.
Price mistakes often die very quickly, so there's no reason not to share those. They'll be corrected within a short period of time regardless of whether I publish it or not.
Other tricks are a judgement call. I try to get the balance correct, though I have made errors. Will the trick die prematurely if published broadly or will it die anyway? Should they be shared in forums and is it possible to contain them only there?
After 8 years of blogging I came to the conclusion that perhaps an in-person seminar would be the best compromise. In it I could try to bring beginners up to speed and share all sorts of tricks that I hesitated to share online. My only request from attendees was that they keep things discussed in the seminars offline. A bit naive perhaps, but worth a shot I figured.
Between 2012-2015 I ran 15 DansDeals seminars which were attended by some 5,000 people with every cent of the tens of thousands of dollars from the admissions fees going to the non-profits that hosted each seminar.
View the rest of this post after the jump:
I covered a wide range of topics via a powerpoint presentation that grew to nearly 200 slides. Some tricks were explained at length, some were mentioned ever so briefly due to time constraints. But even after a 2.5 hour seminar I always stayed and answered dozens of questions for another hour or more.
As a lifelong introvert and non-public speaker I found the seminars to simultaneously be completely draining but also oddly rewarding. I met hundreds of people each night who knew so much about me but I'd never remember their names and faces. For reasons I still don't understand they would ask to take a selfie and tell me how I changed their lives. People often told me they were surprised to see how down to Earth I was in person, how I had answers and the patience for all the questions asked, or that they appreciated my self-deprecating sense of humor, though I guess that just means I give off a different persona online? It was all surreal and it provided such different feedback than the comments and emails I usually rely on. But the next day I'd be physically exhausted and have no voice left.
Dealing with local politics and norms (should seating be gender-segregated, mixed, or some combination thereof, etc.) was difficult to say the least. No matter which way it was done there people who were furious.
Eventually other bloggers started coming to the seminars. They promised not to share secrets divulged, but many did make their way onto their blogs.
Some of those tricks, like how I pulled off a 12BM and a 24BM for Alaska Airline's cards, were killed off by those bloggers after they attended seminars. It was changed to applying for 4 cards from BOFA or 5 Alaska cards but those blog posts started after those seminars and of course once something like that goes public it never ends well. That's life I suppose.
Airlines like Avianca, American, Delta, and United and several banks closed many the loopholes I talked about as well.
And it was difficult to balance the needs of a crowd that varied from beginner to expert. Sure I could split things up and run separate seminars. I split things up into 5 seminars at the Smilow Pesach program in 2014, but that worked because I was invited there with my family for the entire Pesach to do just that. I wouldn't want to spend that much time away from my family otherwise.
So it's not much of a shock that I haven't run a seminar in the US since 2014 and any seminar since March of last year.
But all things considered, they were fun times:
Crown Heights 6/25/12:
Boro Park 5/5/13:
Lakewood 5/7/13:
@DansDeals chazaras hashiur pic.twitter.com/3sI5vhhCMt

— Yitzy Levi (@YitzyLevi) May 8, 2013
Chicago 6/6/13:
Cleveland 11/9/13: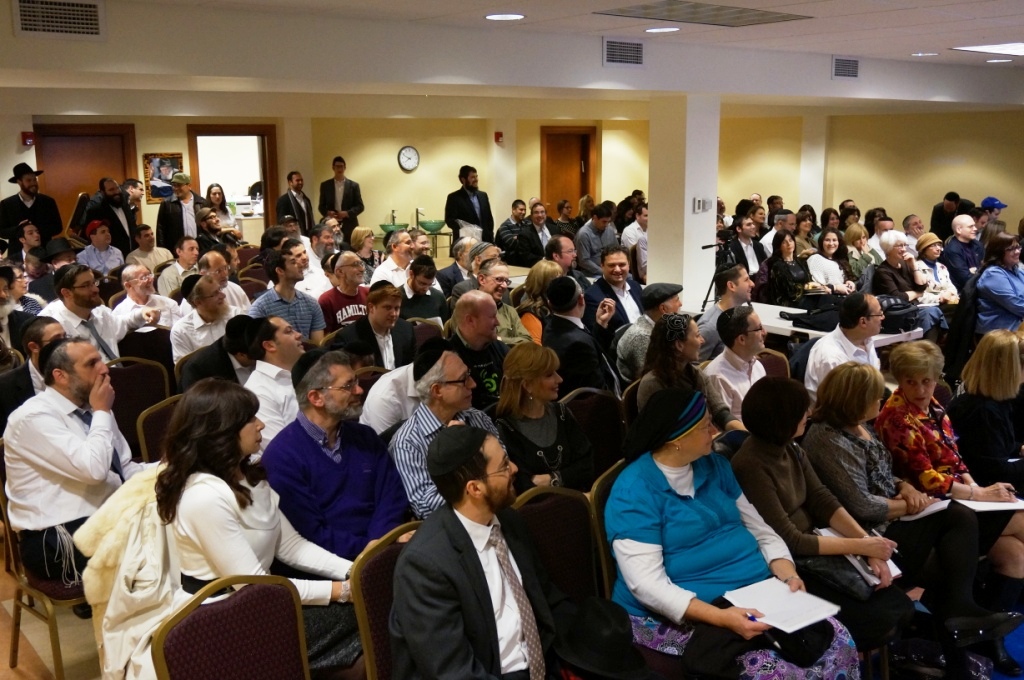 Los Angeles 12/23/13: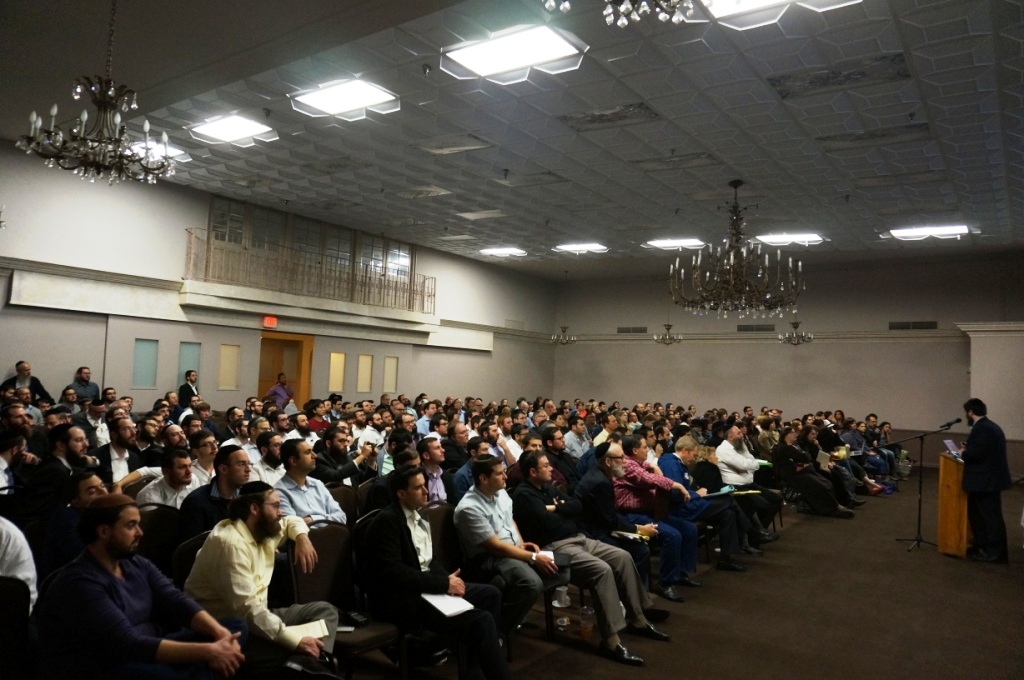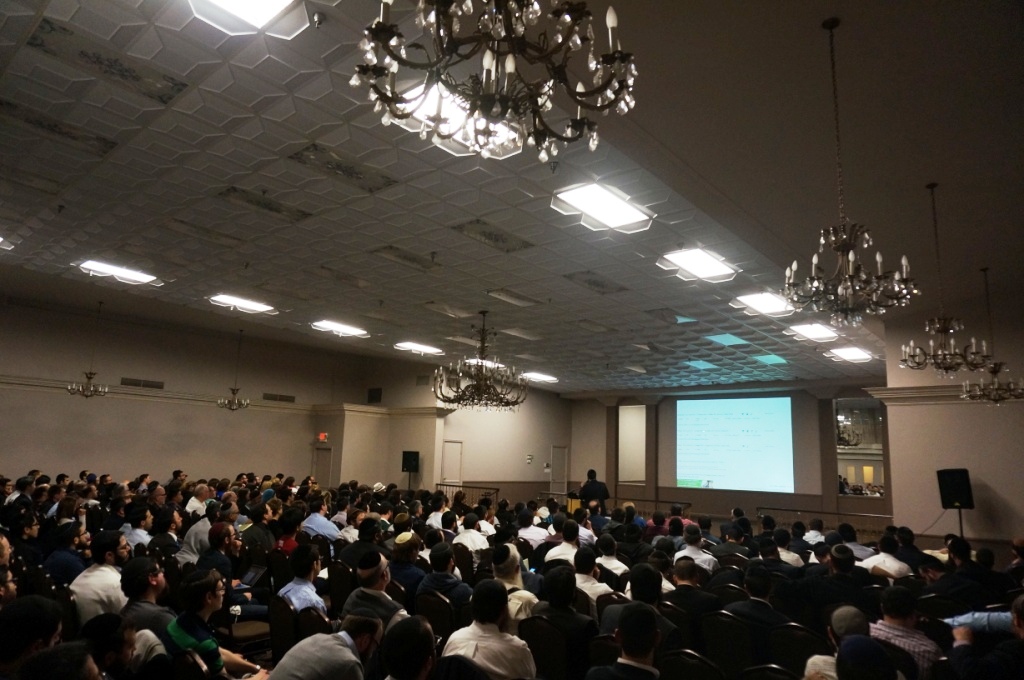 Teaneck 1/7/14:
Five Towns 1/8/14:.
Miami 6/19/14:
Boro Park 6/24/14:
Monsey 6/25/14:
Crown Heights 11/19/14:
Jerusalem 3/7/15:
Twitter was also a good place for instant feedback.
Some people came to 2 seminars in a row:
@DansDeals :Sunday's seminar was awesome; i really enjoyed! I hope tonight's is at least as good.

— Jewish Hock (@JewishHock) May 7, 2013
While others admitted that they lost me. The first part was geared towards beginners, but you could see people's eyes glaze over afterward:
The @DansDeals #DDS5T seminar tonight was definitely overwhelming for many. Still great! I def learned stuff. May be too complex for newbies

— Dani Klein ?? (@YeahThatsKosher) January 9, 2014
Or that I just talk too darn fast:
@TheDealMommy dan is a fast talker! I have lots of notes that I still need to go through. I did learn things. It was close to home for me.

— Jessica Huth (@jessmhuth) November 28, 2013
But there was lots of positive feedback as well:
Checked out the @DansDeals Seminar last night in crown Heights. Man is a freak of nature. Thanks Dan! #savemoney #gamechanger

— Graff Tours (@grafftours) November 20, 2014
Awesome seminar by @DansDeals last night! Tizku l'mitzvos. Tons of info. Lucky my head didn't explode! #DDS5T

— N I K (@FlamingRoadKill) January 9, 2014
@DansDeals Dan it was pleasure attending your seminar, I was in front row during Q&A session…thanks for all the great tips!!

— nazhar (@nazhar) June 8, 2013
@YeahThatsKosher @DansDeals great seminar. Could have done another 3 hrs. some basic review but learned a bunch. Still much for me to learn

— uropsych (@uropsych) January 9, 2014
@DansDeals Thank you for an amazing seminar, Dan!! #dansdeals #monsey

— elicohen (@elicohen) June 26, 2014
Wasn't there, but I've been told @DansDeals 5 towns seminar had a bigger turnout than most Shabbos Shuva drashos. #KiddushHashem #MQM

— D Bash (@DBashIdeas) January 14, 2014
DDF member "meshugener" captured what I was trying to do the best,
"Thanks Dan!
You're quite a good speaker… Directly to the point, very easy to understand.
In just two hours, he basically said everything there's to read on DDF… even what's in JJ's signature…
Wish I had such a seminar 2 years ago, wouldn't have to spend so much time DDFing…"
I'm not sure I actually accomplished that, but that was the goal at least.
---
At the seminars I was able to share tricks and secrets that are best left offline or at least written in code like the "Verrazano trick" the "train trick," the "UPS Method", the "insufficient funds" trick, among many others.
One trick I spoke about was one that the bloggers admitted they had never heard of, the United award expedite trick. Shortly after the seminar it started making its way around several blogs, though changed from how to do it online to having to call up to do it.
I suppose it was changed for plausible deniability?
But last week I saw it posted on a blog with the simple online trick that I demonstrated in all of my seminars, so I may as well share it with my readers as well if it's going to be on every blog. I won't scream it out in the title, but if you've read this far, here's how I presented the trick in the seminar slides.
Last Thursday I searched for a one-way flight from Newark to San Francisco on Friday. The cheapest flight was $680.
That's a great time to use miles. United had lots of 12.5K saver award space, a value of a whopping 5.4 cents per mile.
However unless you have a United Club card or have elite status you'll get hit with a $75 expedite/close-in fee:
The workaround is simple enough. Book an award for travel more than 3 weeks in advance, such as for 10/4.
After booking it will say that it's confirmed but is awaiting ticketing:
Wait until it says that it's been ticketed and click on change flights:
Then just type in he actual date of travel and, surprise, you'll be looking at the good old United.com layout:
Select the flight of your choice and you won't pay a dime for the change as you can make free changes within 24 hours of ticketing.
Did you gain anything from attending a DansDeals Seminar? Feel free to share your feedback in the comments.