Google's ITA Software is the most powerful airfare search engine out there.  It won't sell you any tickets, but you can use it to find tickets and then book the tickets from another site, like from Orbitz or directly from the airline.
There are endless commands you can use to customize your search on ITA, but if you are a beginner just take a look at the calendar option.
When I search for valid dates on deals, such as for tickets to Israel, I'll always hop onto ITA to help sniff out the cheapest dates to fly.
For example searching from NYC to Cleveland.  You can click "nearby" to add other airports like Akron/Canton.. Click on "See calendar of lowest fares" and enter any date. Then enter a length of stay for up to 7 days, for example 5-12.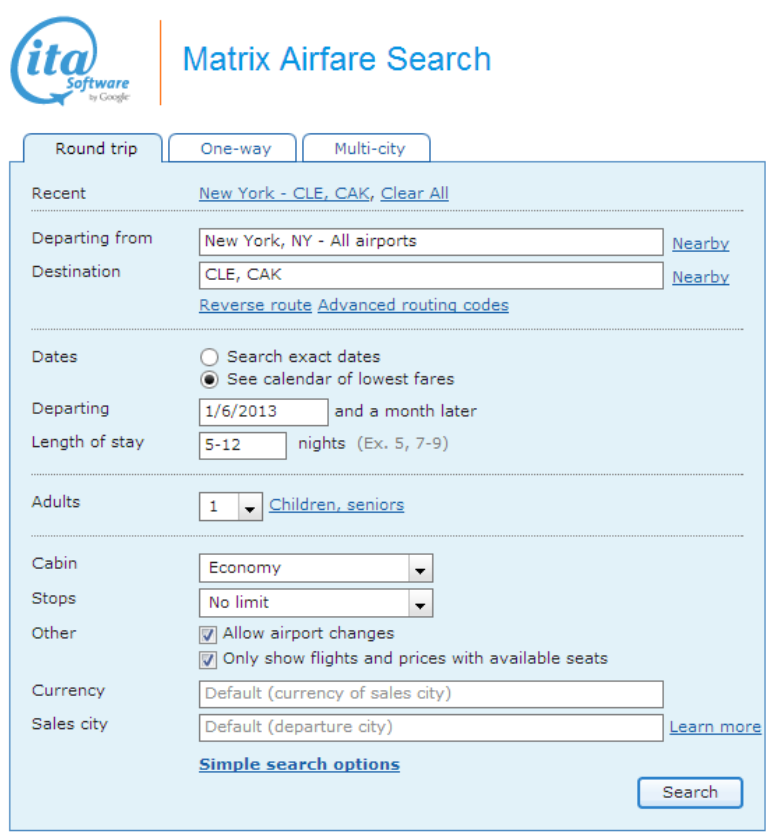 Searching like that it's easy to find dates for as low as $90 round-trip including tax: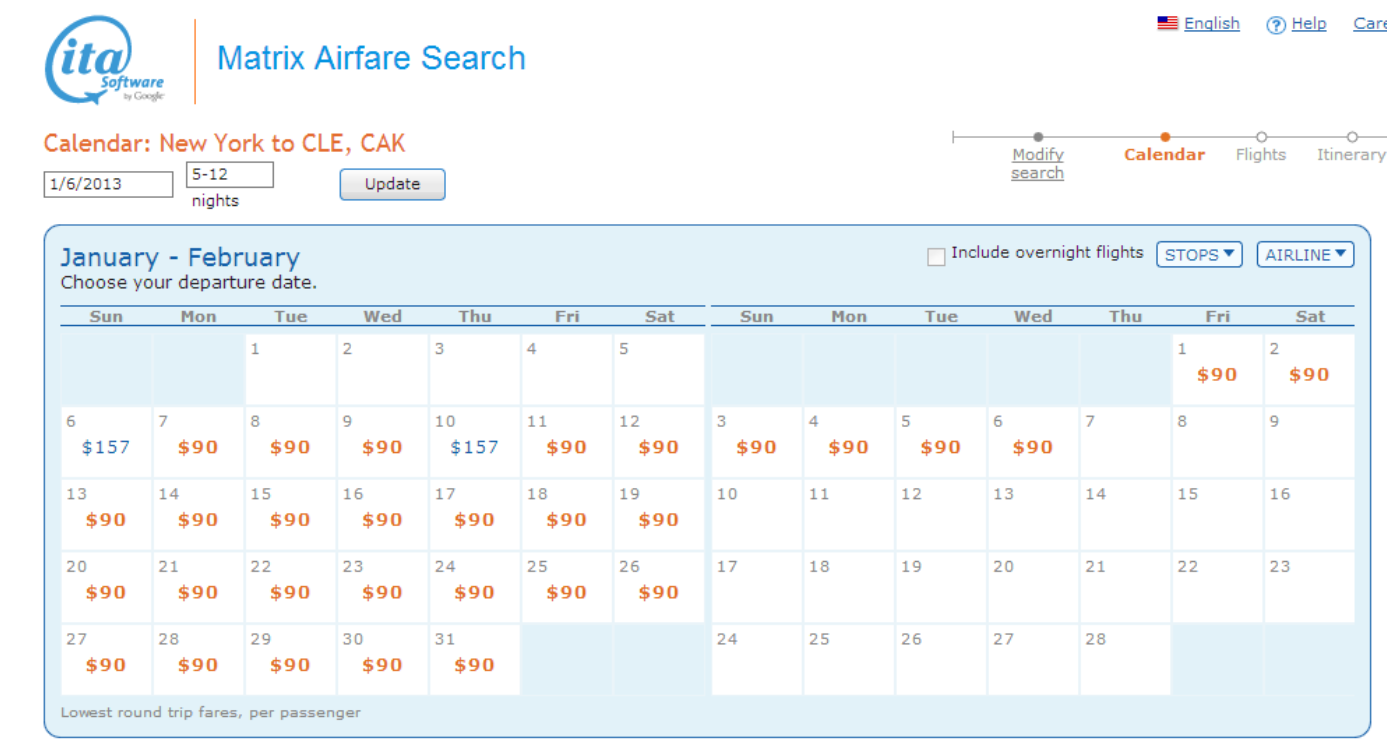 I limited a search to nonstop flights only from Cleveland to Los Angeles and found results for just $211 with tax, an incredible price:
There are lots of other codes you can use as well. To use them click on "Advanced routing codes" on the search page.
Say you only want to fly on Delta flights, just enter the following the field for advanced codes: DL+
Only want to fly on OneWorld airlines: / alliance oneworld
Don't like connections shorter than an hour but don't like to stay in the airport longer than 2.5 hours: / minconnect 60; maxconnect 150
Want to connect in Paris on the way to Israel: CDG
More codes can be found on this DDF thread.
For example here I use / alliance star-alliance ;-redeye to look for only Star Alliance operated flights and to avoid searching for any redeye flights. the ; allows you to add another code and the – sign negates all redeyes.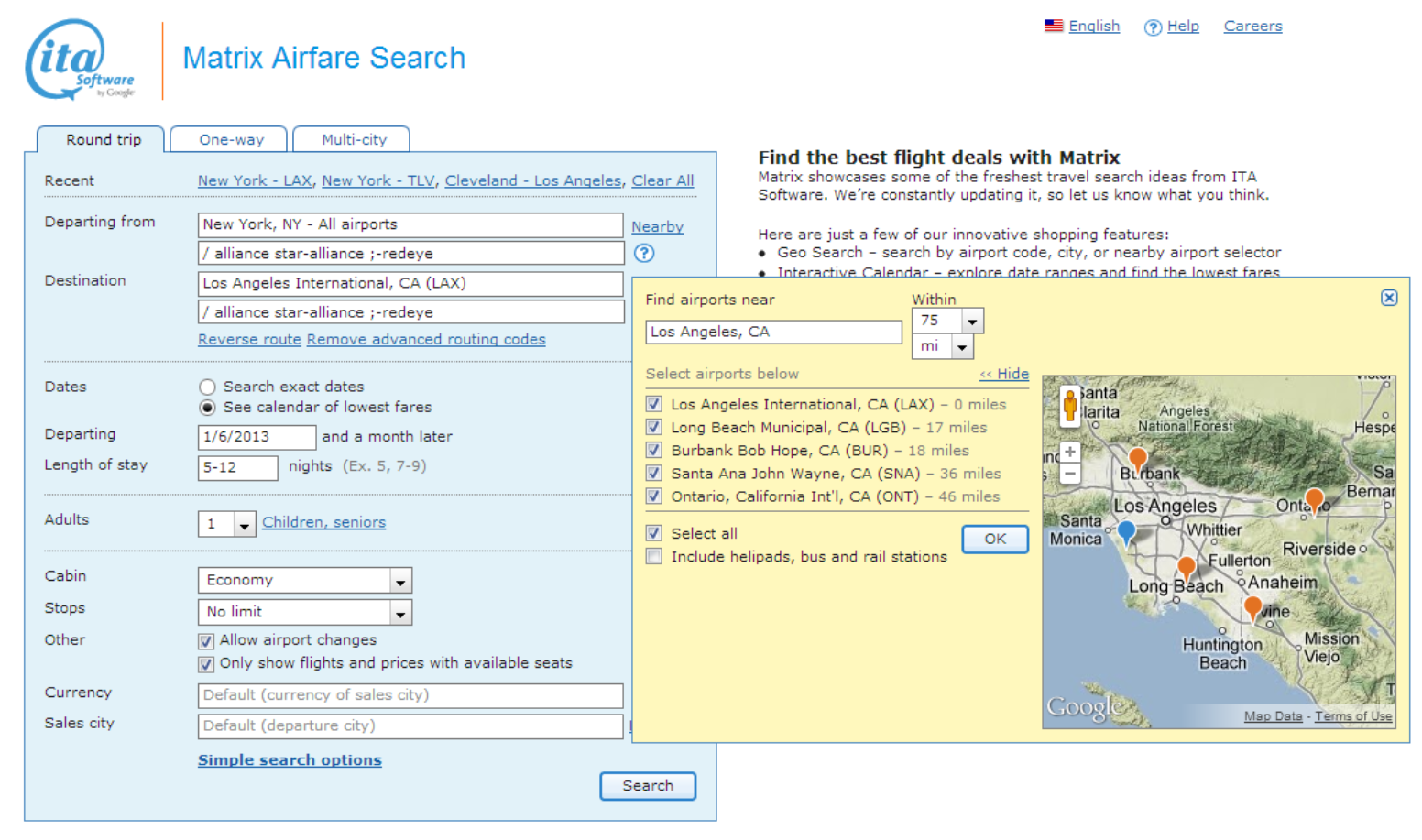 Here then are prices for flights from NYC to Los Angeles and all surrounding airports on Star Alliance airlines that are not overnight flights: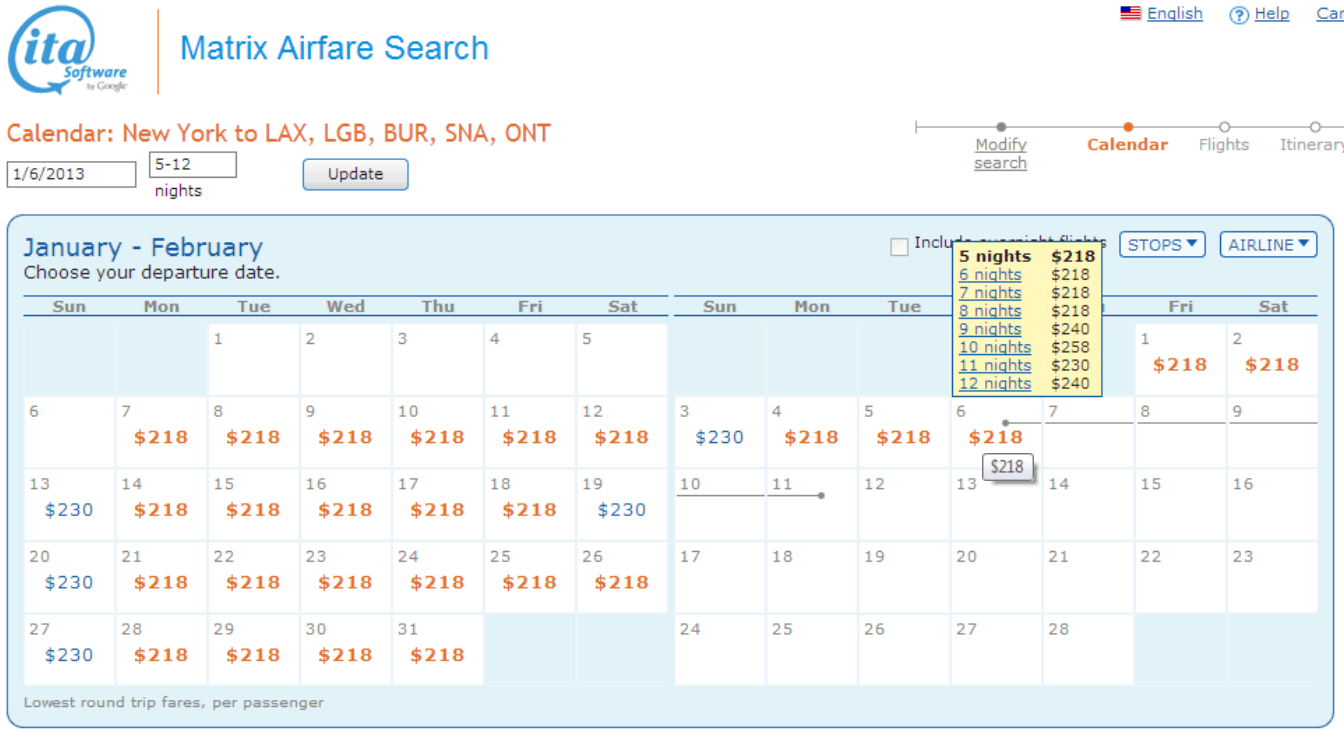 And by clicking on a date the exact flights are shown: