Here are some trip notes from our recent travels.  Hopefully some will find them useful and maybe even inspiring for their own travel planning.  If not, just go on down and pretend that this post doesn't exist 😉

A month that we'll never forget.  My wife and I flew around the world in peak travel season in December and January and managed to do it using miles and points.  We flew on 17 flight segments, including flights in First Class suites that would normally cost $20,000 for just 2 flight segments, and stayed in $5,000 hotel suites, all from opening some credit cards!
Back in May 2010 we flew to Paris, Venice, Zurich, and Tel Aviv using Star Alliance miles while enjoying First Class on Star Alliance carriers like Swiss (which has an amazing in-flight product with down bedding) and Lufthansa (which has First Class lounges and staff that will cater to your every whim.  Like our chauffeur who drove us in a Porsche Panamera from the First Class Terminal to the plane and then told the pilot not to announce the destination of the plane so it would still be a surprise for my wife!)  You can read my trip notes from that trip by clicking on the "Trip Notes" tab on the top of this site.
This time though I burned miles from the other great airline alliance, OneWorld.  AA has a wonderful product, the AA OneWorld ticket, which is an excellent way to see the world in as many as 16 flights.  OneWorld flights range in cost from 30,000 miles to 330,000 miles, based solely on distance traveled.  I'll make another post in the future about the AA Oneworld award details.  I did get lucky though.  Typically AA only allows you to hold an award ticket for 5 days but I managed to hold the same award ticket for an entire month which allowed me to optimize the ticket as flights became available.
Flights included in round-the-world trip notes part 1:
Su 12/19 AA 3457, CLE-DFW, 11:30am-1:50pm, First
Su 12/19 BA 192, DFW-LHR, 4:55pm-7:35am+1, First Flight canceled
Mo 12/20 BA 270, LHR-AMS, 8:40am-10:55am, Business Flight canceled
Mo 12/20 CX 270, AMS-HKG, 1:05pm-7:05am+1, First. Flight canceled
Su 12/19 AA 567, DFW-SFO, 5:45pm-7:35pm, First
Mo 12/20 CX 873, SFO-HKG, 12:05am-6:45am+1, First
Tu 12/21 CX 713, HKG-BKK, 9:10am-11:00am, Business
Tu 12/21 FD 3027, BKK-HKT, 12:45pm-2:00pm, Coach
12/19-12/21: Flying from Cleveland to Phuket, Thailand:
Last time I left off writing as we were in the air flying from Dallas to S. Francisco and using the in-flight wifi for free thanks to AMEX. We were supposed in First Class on British Airways where you can enjoy excellent Hermolis Kosher meals in their First Lounge in London.  However the flight to London was canceled due to the minor snowstorm that managed to disrupt worldwide air travel for an entire week.  At any rate we were re-routed via the Pacific.  Normally you cannot change the routing on the infexible AA One World ticket, but when a flight is canceled all of the rules fall away.  Unfortunately we didn't have any kosher meals on any flights due to the last-minute flight changes.  And then our flight from Dallas to S. Francisco was delayed by an hour so we didn't arrive in time to even go to a restaurant in S. Francisco.  Of course we traveled with plenty of food just for such an eventuality, so all was well.
Flying on Cathay Pacific is like flying in a difference universe than on American carriers.  While most of the AA agents were downright hostile to us (refusing to see if our checked bags actually made it onto the correct plane after another last minute flight cancellation from Cleveland, trying to make us check our regularly hand luggage through from Dallas all the way through to Thailand even though it even fit perfectly into their sizers, etc.) on Cathay Pacific they go out of their way to make you feel like a king.  When we went to check-in there was a team of agents to handle our every need.  One agent went to personally make sure that our luggage would be on the flight.  She located us later on to confirm that both bags had indeed been transferred from AA to Cathay Pacific.  Another agent explained to us the nuances of the different available First Class seats and which would be best for a couple traveling together.  A 3rd agent escorted us through security and helped us bypass the long security line.  It did feel kind of funny when another passenger questioned her about why she was being skipped by us and our agent said, "I am their escort…"  The entire experience can only be described as inspiring.  This is what flying should always be like!!!
We were both selected for our first time to go through the "advance imaging machine" in SFO.  We both opted out of being seen naked by the TSA and were given the royal pat-down treatment.  Just think of it as a full-body massage and it's really not all that bad 😉
Cathay Pacific uses the British Airways lounge in SFO.  The first class section of the lounge is wonderful.  It's completely self-service with no agents around, which was great!  There was self-serve drinks, food, chips, and even different flavors of kosher hummus. Even the expensive top-shelf bottles of scotches were self-serve.  We took refreshing showers, grabbed from snacks from the club, and were ready for the long flight to Hong Kong.
There are 8 First Class Suites on a Cathay Pacific 747.  All are excellent.  If you are traveling as a couple go for 1A/K or 4A/D.  If you are traveling by yourself go with either 3A or 3K.  Service is just top-notch.  The personal suites are absolutely wonderful.  The flight attendants turn your seat into a cozy bed at your request with sheets, a comforter, and pillows.  It's still no W bed but it's close! There are hundreds of movies and TV shows to choose to watch on demand on your personal widescreen LCD.
Cathay Pacific gives out designer Asian Pajamas from Hong Kong tailor, "Shanghai Tang"  They're unisex, so everyone got pink ones on the flight to Hong Kong and blue ones on the flight from Hong Kong.  It was funny to see all of the big-shot businessmen get into the pink PJs but they all did!
The bathrooms in First Class are spacious and clean.  The sink actually has an on/off button and temperature control and there is an assortment of lotions to keep you refreshed.  Best of all after every single use the bathrooms and the floors were completely cleaned!
All in all, Cathay Pacific First is up there with the best and is an experience that everyone should have.  Best of all they have great first class availability, especially from Toronto and S. Francisco, so it's easy to try it out for yourself!  Availability from Europe via Paris or Amsterdam is even better and Cathay Pacific will soon launch service from Chicago which will hopefully have good availability as well!  Availability typically gets even better closer to the flight.  You can search for Cathay Pacific availability on Asiamiles.com or BA.com and book flights with your AA miles by calling AA.
During our connection In Hong Kong we went to the Cathay Pacific First Class Wing lounge.  The shower rooms were incredible…quite possibly the best shower I've ever taken.  Kosher meals take a few hours to prepare so we couldn't get any then, but they ordered some for our return flight home from Hong Kong and gave us a contact to order kosher meals in the future.  While in the lounge I was even able to post a great deal that hundreds of you were able to take advantage of for a flight from New York to Paris, Milan, or Brussels for just $250.
On our connecting Cathay Pacific flight to Bangkok we had excellent Hermolis kosher breakfasts with a roll, Schmerling cheese, a chocolate croissant, strawberry yogurt, and fruit.  Gotta' love Hermolis!  The flight had a cool feature, the screen displayed the live view from the camera under the plane.  It was really neat to see how exact the plane ran down the line on the runway and the view of Hong Kong and Bangkok under the plane on take-off and landing.
To get from Bangkok to Phuket we booked $50 tickets on Air Asia, a low-cost carrier.  Our intra-Thailand flight were the only flights on our trip that weren't book as part of our AA OneWorld ticket as no Oneworld carries operate any intra-Thailand flights.  We also prepaid for 130 pounds of checked luggage which was an extra $30.  If you don't prepay for checked luggage it is something like 10 times that price at the airport, so be sure to prepay!  It's also worth noting that there were less taxes when booking our tickets on Air Asia's mobile site than their main site…go figure! They actually weighed everyone's carry-ons at the gate as they only allow 15 pounds per person.  It took some arguing but they finally let us through without paying extra at the gate.  Their seat pitch is incredible tight at just 29″.  I wound up paying the extra $9/per person on our next flight for exit-row seats.  They do not allow you to consume your own food and drinks on the plane as they want to buy the snacks and drinks that they sell…well you get the picture.  It wasn't the most comfortable of flights, but it was cheap and did the job.  Finally after flying from Cleveland to Dallas to S. Francisco to Hong Kong to Bangkok we made it to Phuket!
12/21-12/23: Phuket and Khao Lak, Thailand:
The tourist brochures depict Phuket as gorgeous gem of a city.  We weren't as impressed.  The first thing you notice when you land is the horrible stench that permeates the place.  The airport looks like it belongs in a 4th-world country if there is such a thing…it's just ancient and decrepit. I thought the stench would improve away from the airport, but it was even worse in the area around the Chabad House in Phuket.  In all fairness I'm sure there are nicer areas in Phuket, but this place does a poor job at first impressions.
At every baggage claim in Thailand there are stands giving away free SIM cards.  Grab a handful!  They each include a number of free minutes of calling time, free incoming calls, and free wi-fi.  Calls to anywhere in Thailand were just 1 Baht/minute (USD $0.03) and calls to the US were just 1.5 Bath/minute (USE $0.045).  Plus incoming calls for people calling you from the US via Google Voice cost the caller just 3 cents per minute and don't cost you anything!
The food at Chabad is pretty good and is very cheap!  You know you're near the Chabad House when you start seeing that all of the signs are suddenly no longer in Thai but in Hebrew…While the menus at the different Chabad Houses in Thailand look very similar, the taste of some dishes and the pricing is surprisingly different.  Some things were cheaper in Phuket than they were in Chiang Mai and others were more expensive.  For example while the French Fries (included with dinner plates) and Spaghetti and Meatsauce (120 Baht/$4 in Phuket, 150 Baht/$5 in Chiang Mai) were much better in Phuket while the Hamburger was much better in Chiang Mai.  Pancakes in both places served with a fruit and a coconut sauce were good and were just 40 Baht (USD $1.33) for 2 pancakes.  And you can't go wrong with Shnitzel and a side dish for just 150 Baht (USD $5).  While Phuket only had Pineapple for fruit shakes, which was good, we has a delicious Mango/Banana fruit shake and some great fresh lemonade in Chiang Mai and for 40 Baht (USD $1.33).  Fresh Rolls in both places were excellent. All in all everything was very affordable and tasty.  Payment is only accepted in Thai Baht.  They also sell some food like Peanut Butter, Jelly, Tea Biscuits, etc. at good prices.
Thailand in general is very affordable. Massages are available in every other store for just a few dollars. Tailors abound everywhere as well and are incredibly affordable.
Originally we planned to stay at the new Westin (Starwood category 3, 7,000 points or 2,800 points+$45) in Phuket.  A friend of mine however was very disappointed with Phuket in general and that Westin specifically so we instead decided to travel north and stay at the Le Meridian Khao Lak, which is also a Starwood category 3 property and had cash and points availability.
A DansDeals Forum member tipped me off to a great driver and I arranged beforehand to have him pick us up from Phuket Airport, take us down on the 45 minute drive to the Chabad House, wait for us for 3 hours at the Chanad House, and then drive us the 2 hours up to the Le Meridian Khao Lak.  The drive just to Khao Lak from the airport would have been 1,200 Baht ($40) from him, but the entire trip to Phuket and Khao Lak with waiting time was just 2,000 Baht ($66).
The good news is Khao Lak does not smell like Phuket.  Unfortunately the Le Meridian there tries very hard to be great, but somehow misses the mark.  When you checkin you are welcomed to sit down at a table with teas and cold lemon-scented towels.  The hotel has no shortage of employees that seem to think they can speak English but don't.  As we checked in one employee kept asking for "the washer."  We finally figured out he meant "voucher."  I handed him the master spreadsheet for our entire itinerary which contained all of our confirmation numbers which he promptly took and filed away.  We had to beg to have them give it back to us.  I had arranged beforehand with the hotel to pay 24,000 Starpoints to upgrade to a private walled villa with our own infinity plunge pool, jacuzzi, indoor and outdoor lava shower, with a private garden for our 2 night stay.  I saw that Starwood only paid the hotel $325 and asked the check-in agent if we could just pay the $325 instead of 24,000 Starpoints and he said he would take care of it.  Later they called us and told us that the cash rate would be $600 so we left it with Starpoints.
The villa was gorgeous, big and spacious.  They even made us swans and elephants out of towels!  However we noticed that there was only hot water in the shower for 3 minutes and then it got cold.  We reported this to the staff a few times and they were not able to fix it.  We also noticed massive amounts of ants in our room and although they sprayed twice they kept pouring in from the woodwork.  On the first day they said they would fix the problem that day and they gave us free 75 minute Hot Rock Massages. At the end of the stay the problems were not fixed and I demanded to speak to the General Manager, who ultimately refunded the 24,000 Starpoints that I used for the upgrade.
Breakfast is free as Platinum members, which in our case meant they sent us copious amounts of fruit 🙂  There was also tons of free bottled water in the villa.
The pool itself in the villa was wonderful.  It is walled in for complete privacy.  Note that the Oceanfront Villa pools are not walled in and do not offer the same privacy.  The outdoor shower is also very neat, but again was subject to the 3 minute hot water rule.  The staff claimed that they never heard of such a problem before but they did little to try to fix the issue.
There are numerous warm water pools throughout the resort.  The hotel is also lined by excellent uncrowded beach with warm ocean waters.  The beach meanders on by the hotel grounds and is wonderful.  The grounds are massive and didn't feel crowded.  We didn't feel a need to even leave the hotel during our 2 night stay.  I can't remember ever having a hotel stay with such extreme high and low points.  Perhaps I'm being too harsh?  After all we were able to relax in the privacy of our own 4 walls in beautiful surroundings.  But the annoyances did detract from it.  We received 4pm checkout (as Starwood elite members are supposed to receive) and then got picked up to go to the Phuket airport and fly to Chiang Mai, Thailand…
Hotel costs for this leg: 2 nights in a Starwood category 3 hotel with cash and points=4,600 Starwood points (2,800 x 2, less the 500 point platinum amenity for each of) plus $90 cash.
Shower Room in the BA club in SFO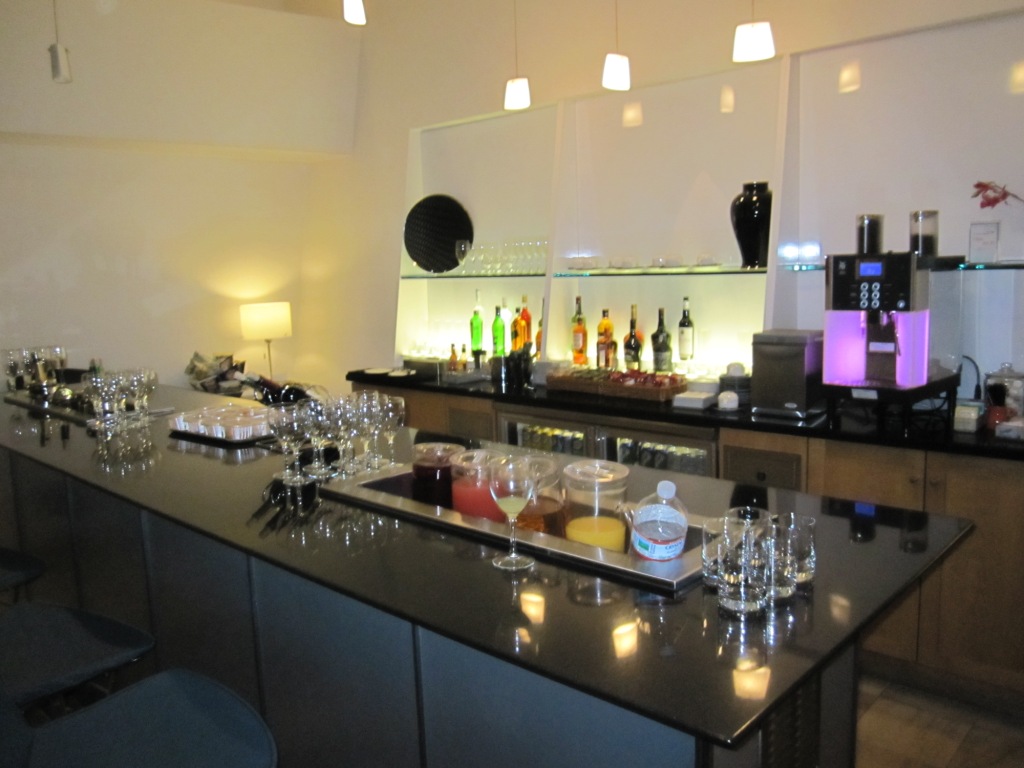 First Class Bar in the BA club in SFO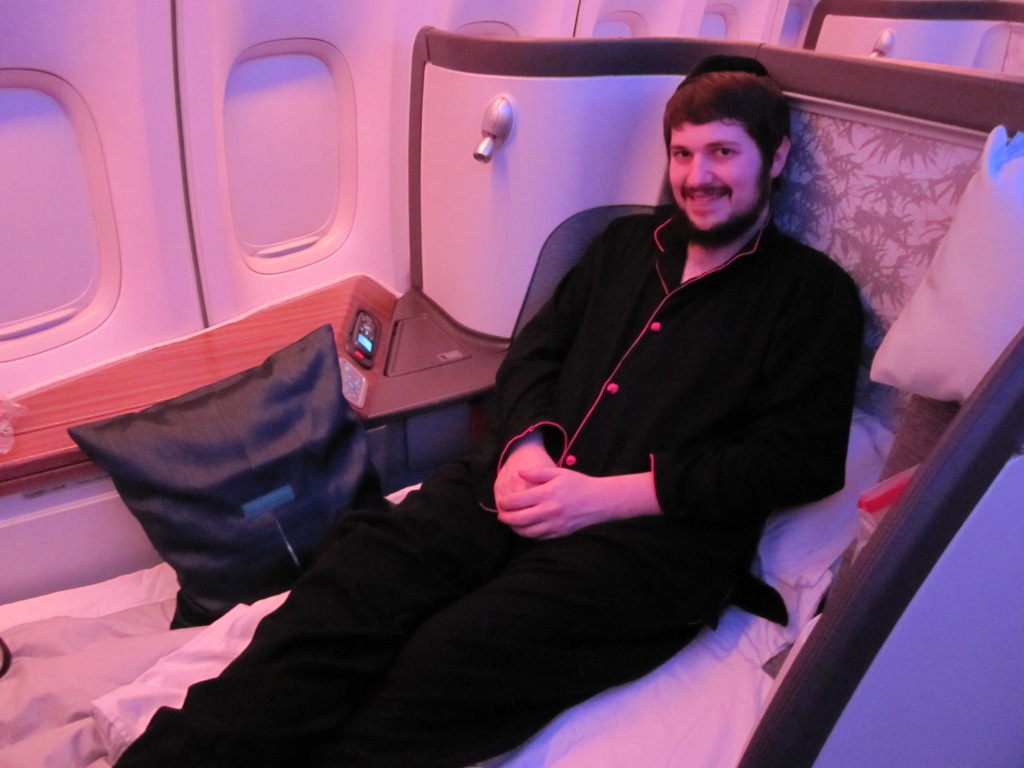 Enjoying the Cathay Pacific PJs and Seat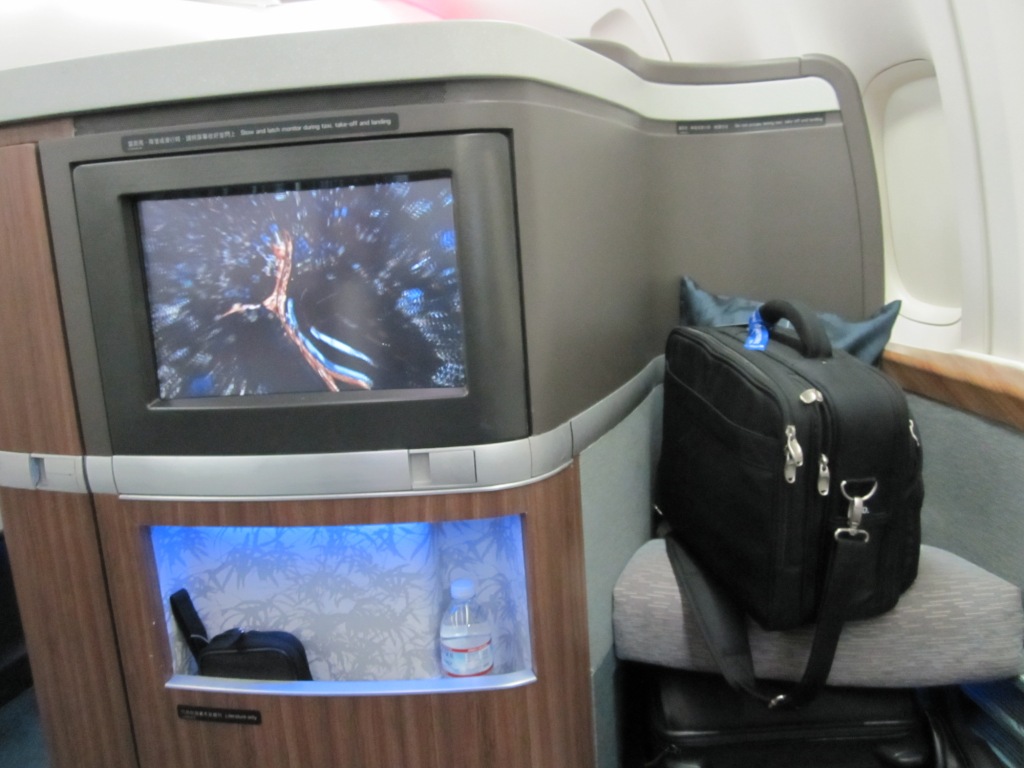 Opposite side of the Cathay Pacific suite.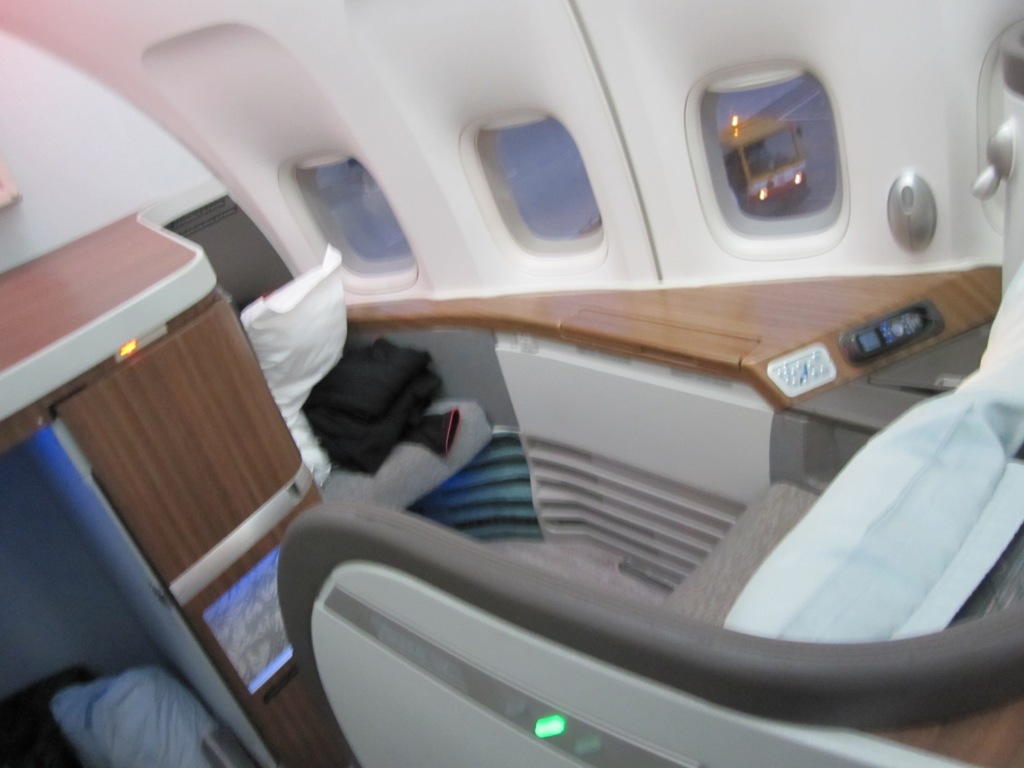 Cathay Pacific First Class suite.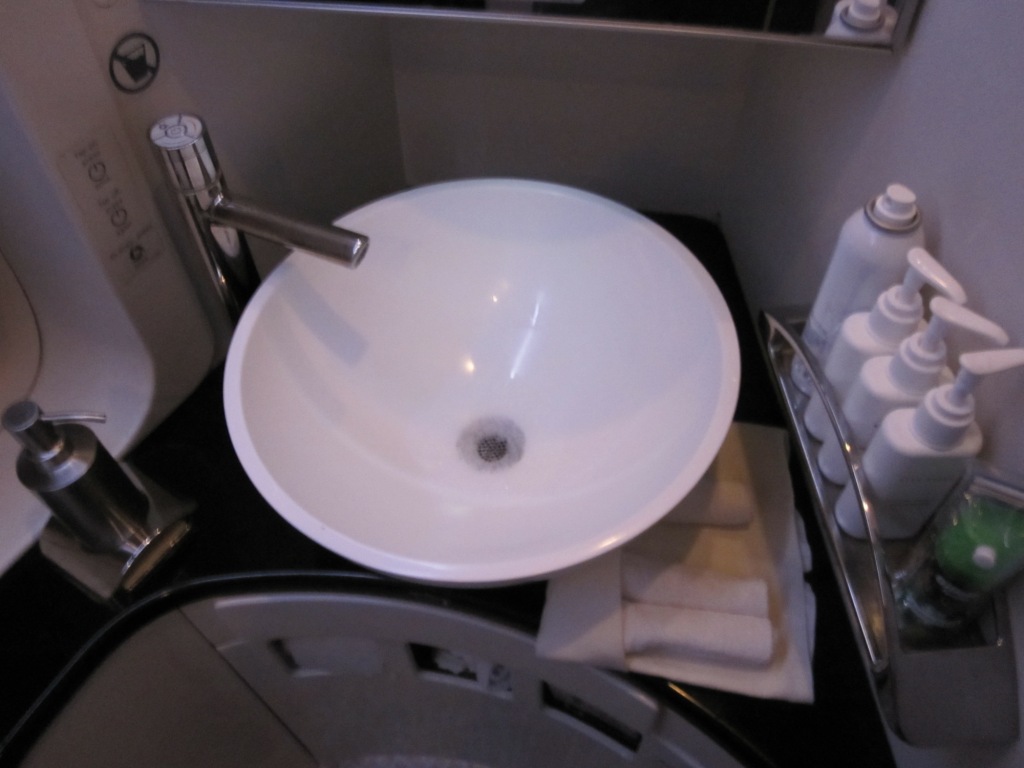 Cathay Pacific First Class Bathroom Sink.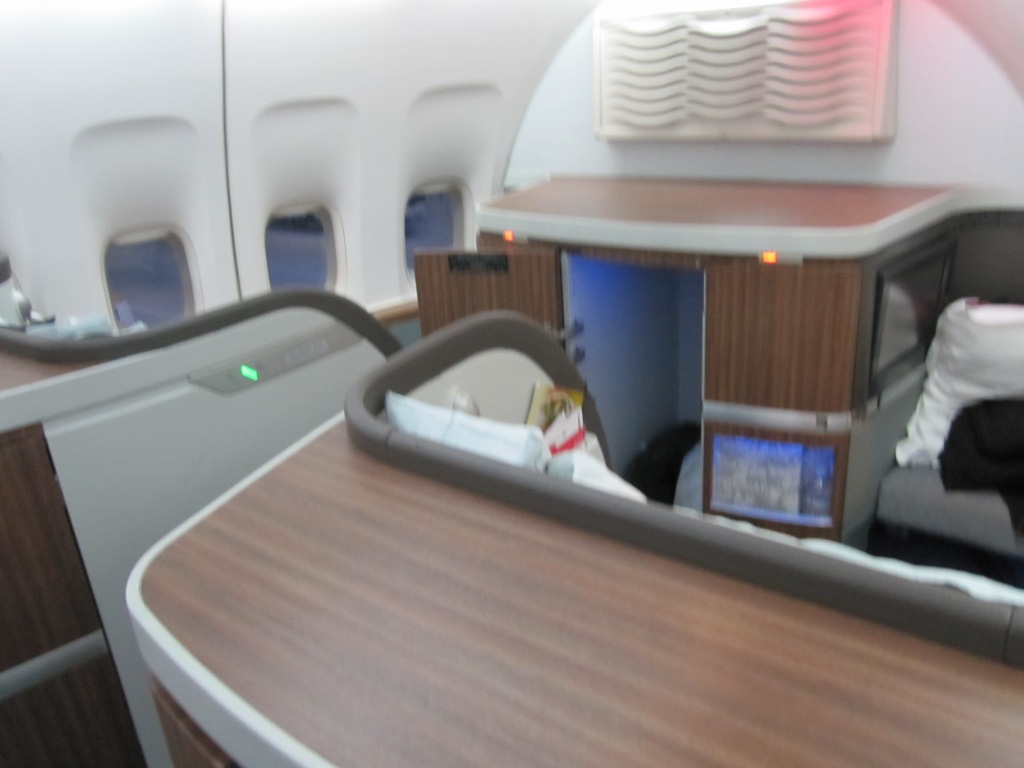 Seats 1A/K in the nose of the 747 (Great for a couple!)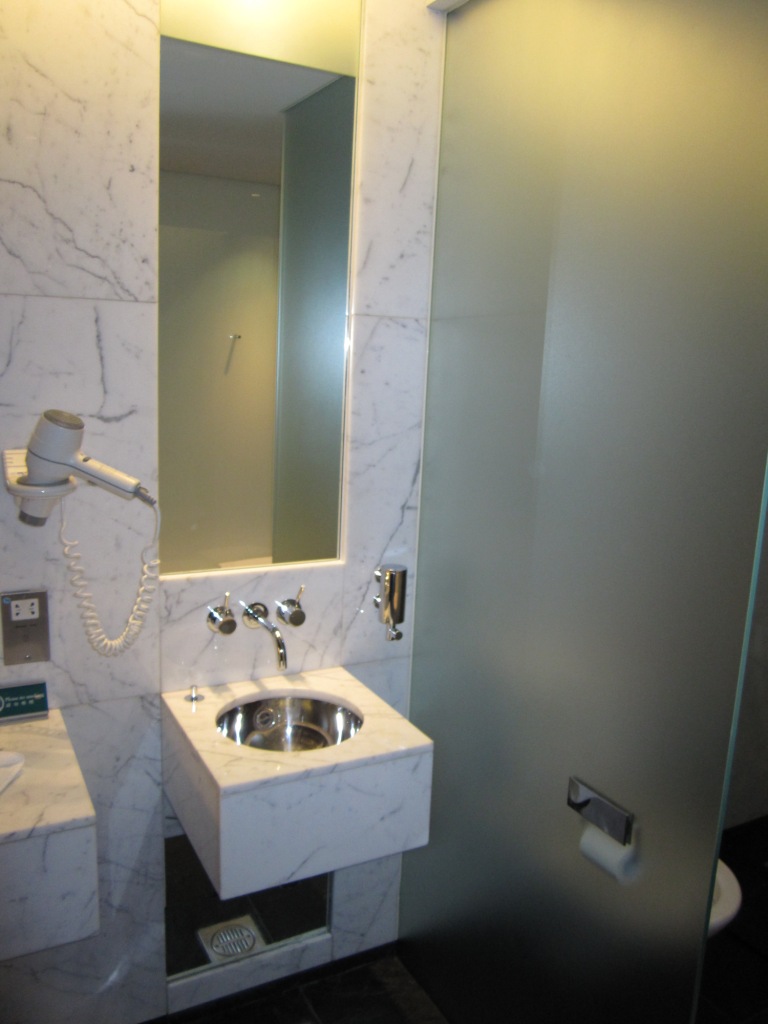 Shower room in the Cathay Wing Lounge in Hong Kong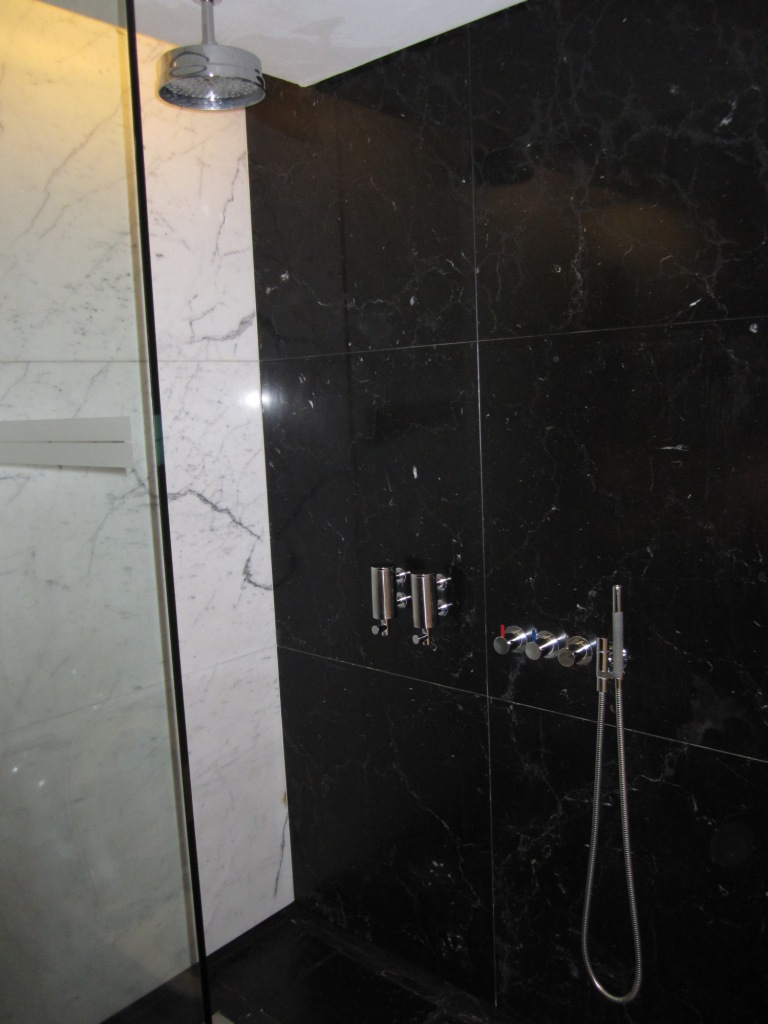 Shower room in the Cathay Wing Lounge in Hong Kong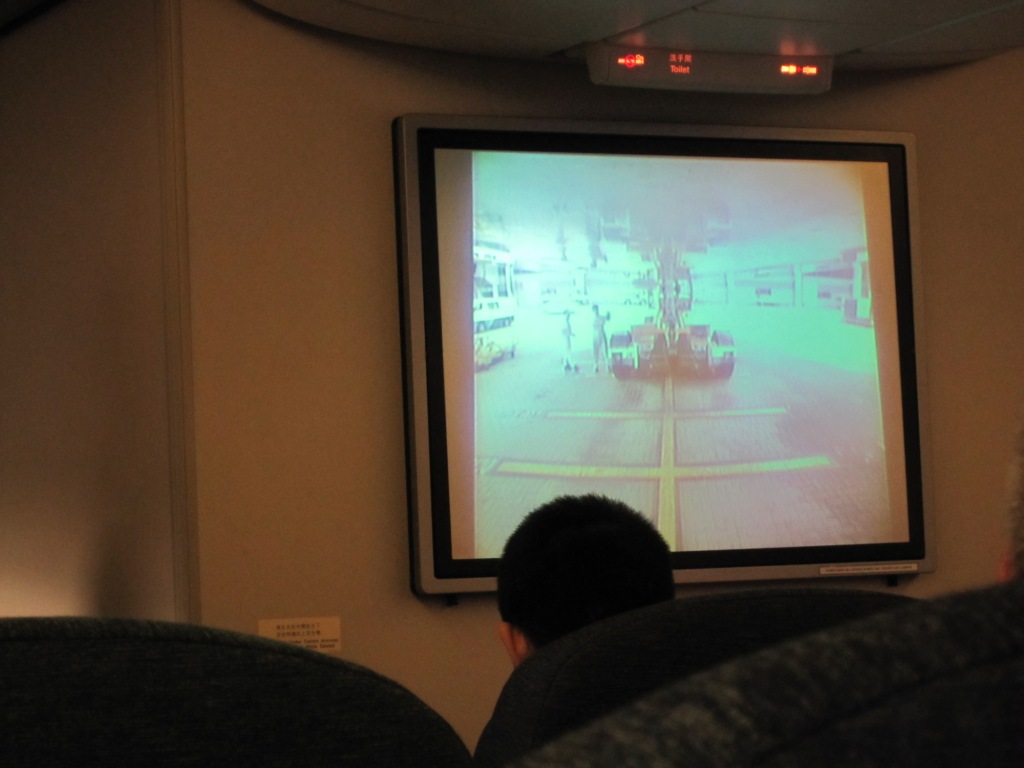 Watching a live feed of the Cathay plane's underbelly in business class from Hong Kong to Bangkok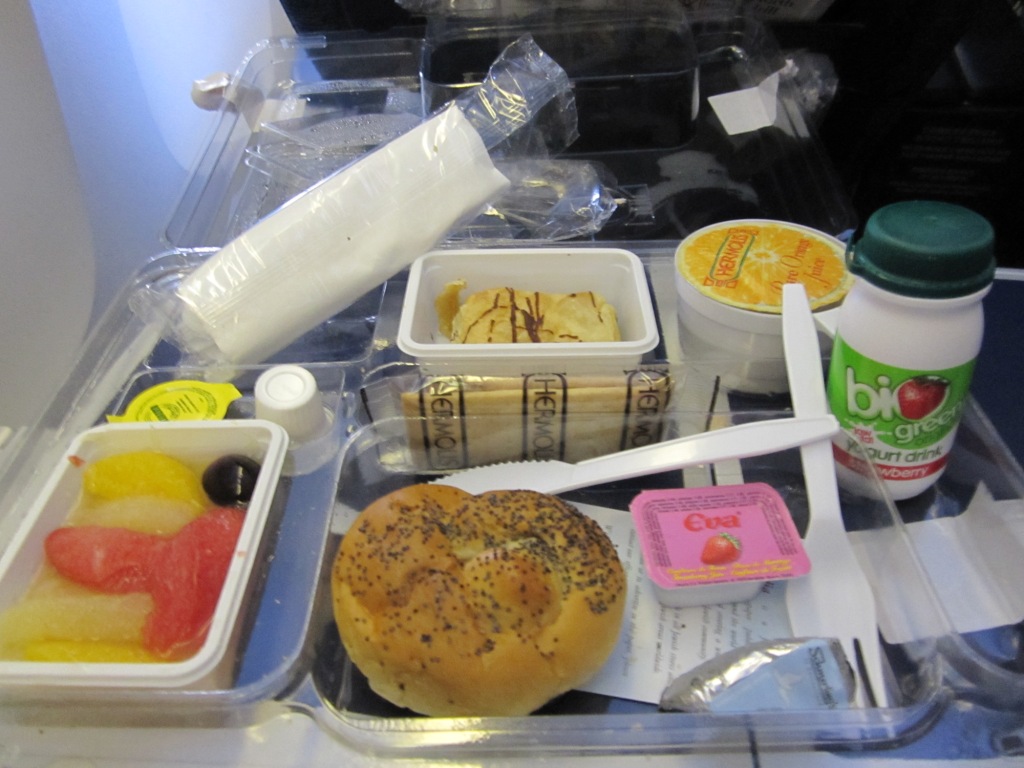 Hermolis Business Class Breakfast from Hong Kong to Bangkok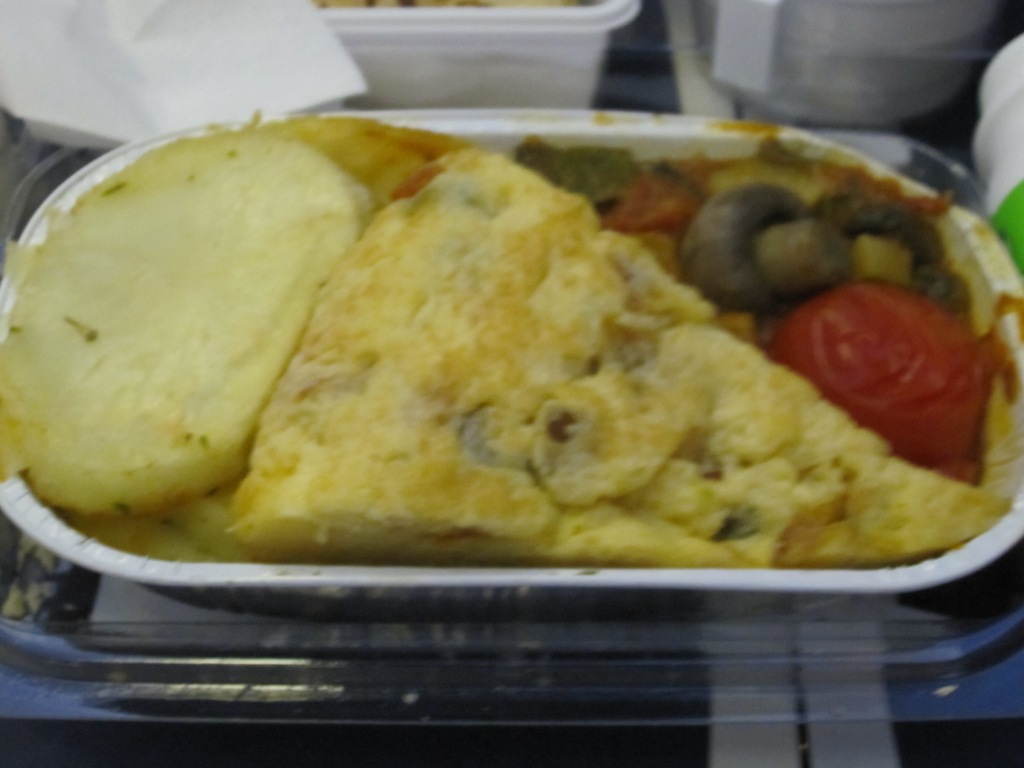 Hermolis Business Class Breakfast from Hong Kong to Bangkok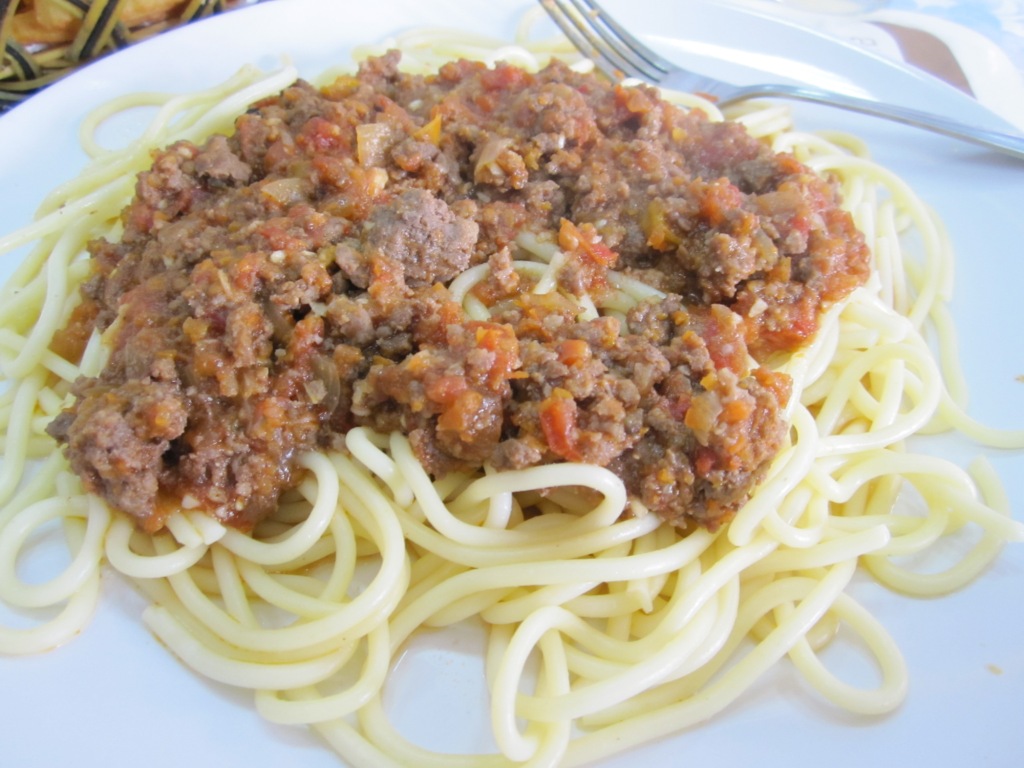 A spicy plate of Spaghetti and Meatsauce from Chabad of Phuket (120 Baht/$4)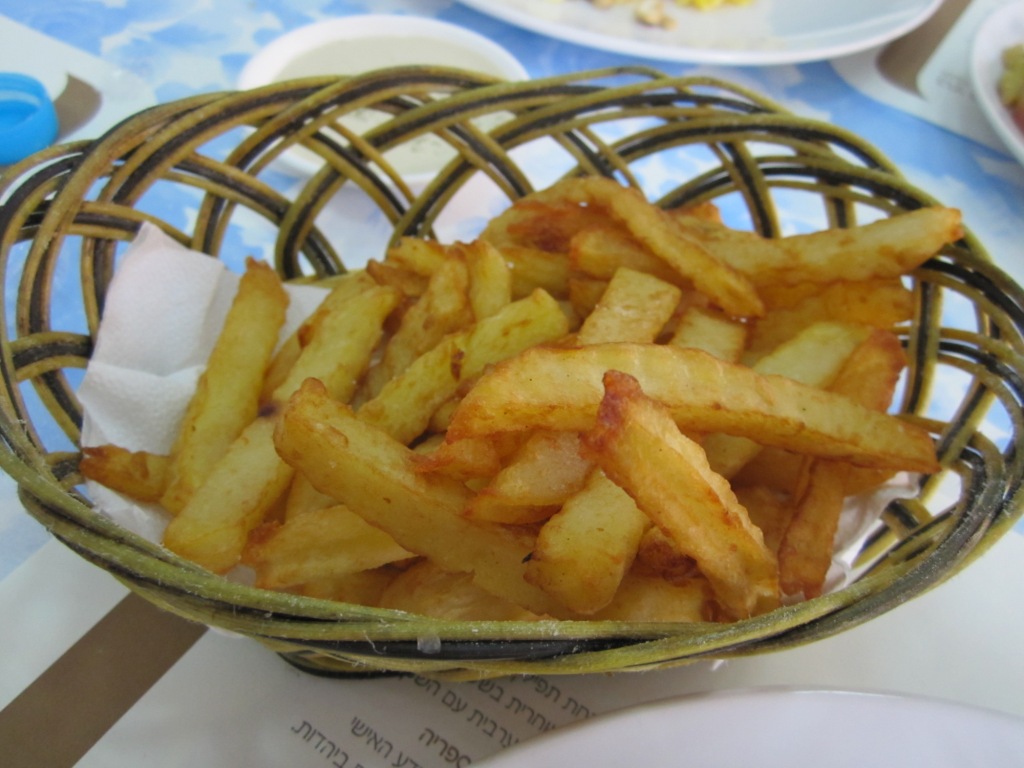 Excellent fries from Chabad of Phuket (side dish option included in Entrees)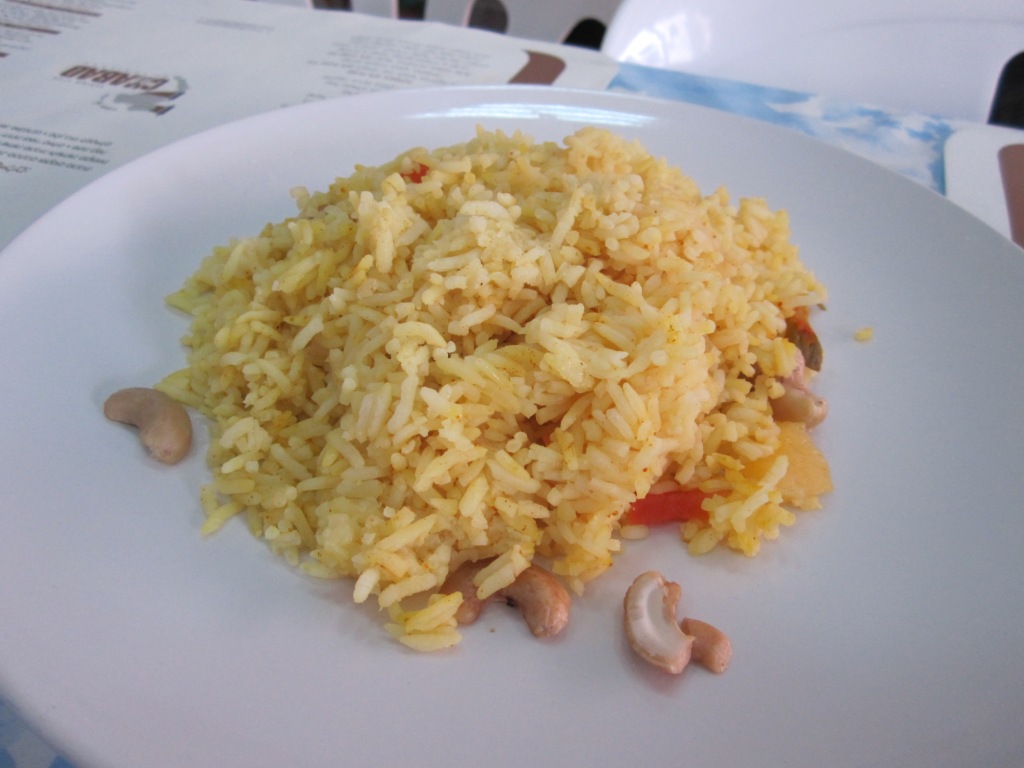 Thai rice from Chabad of Phuket (side dish option included in Entrees)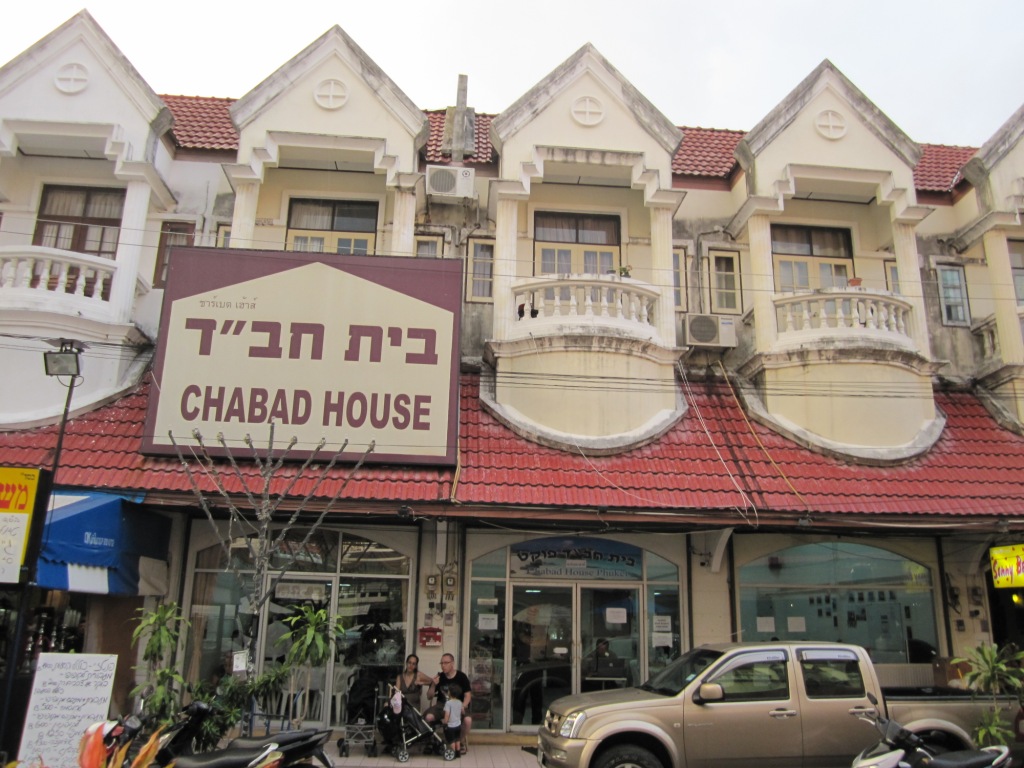 Chabad of Phuket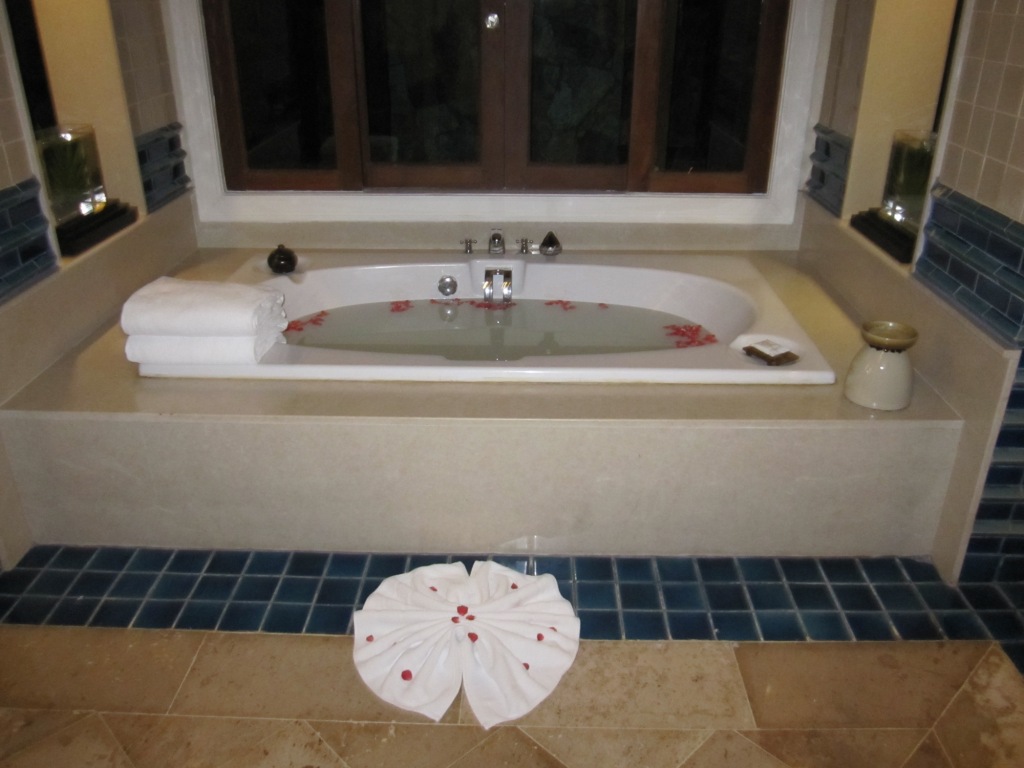 Jacuzzi, Pool Villa, Le Meridian Khao Lak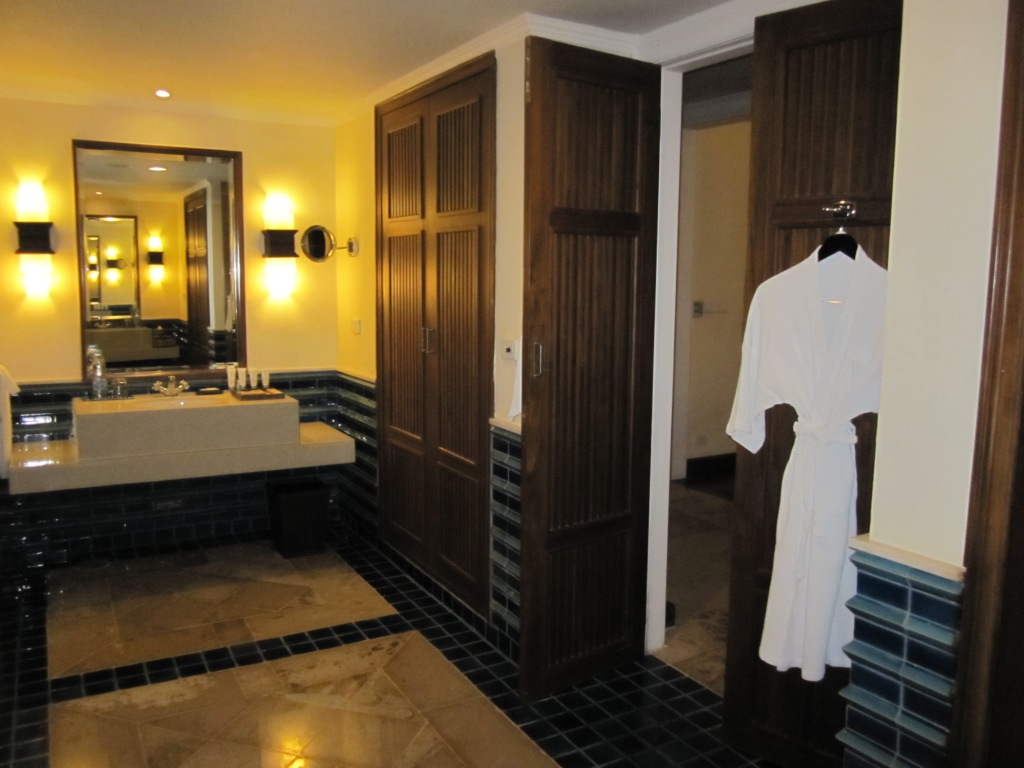 Pool Villa, Le Meridian Khao Lak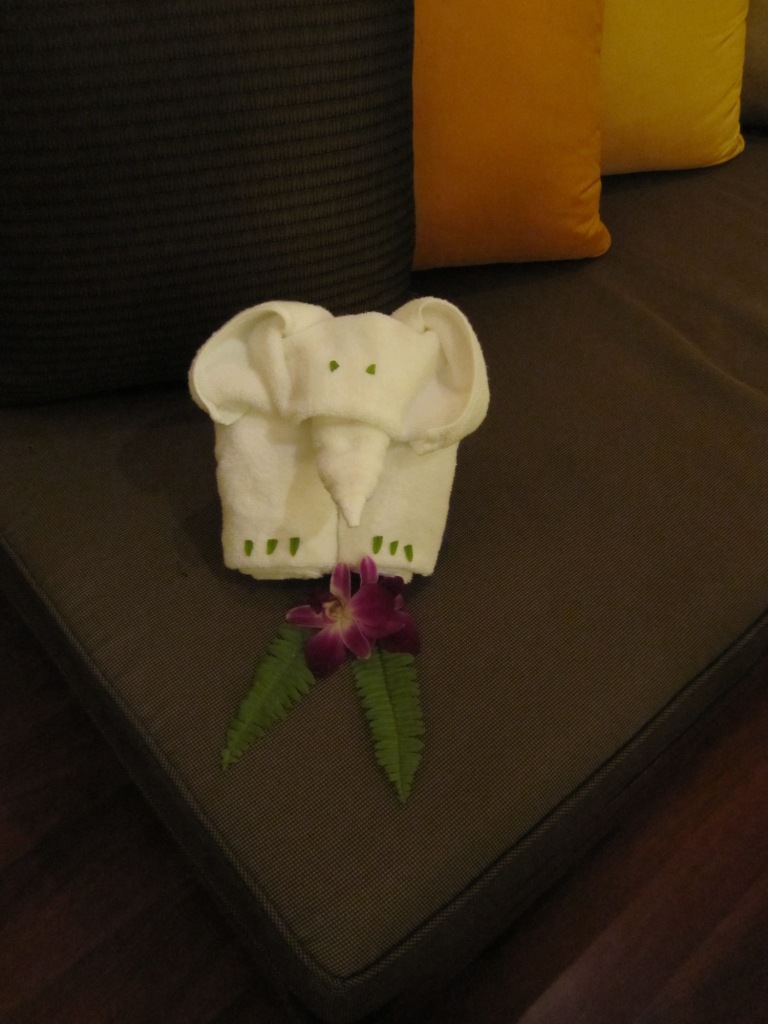 Elephant Towel, Pool Villa, Le Meridian Khao Lak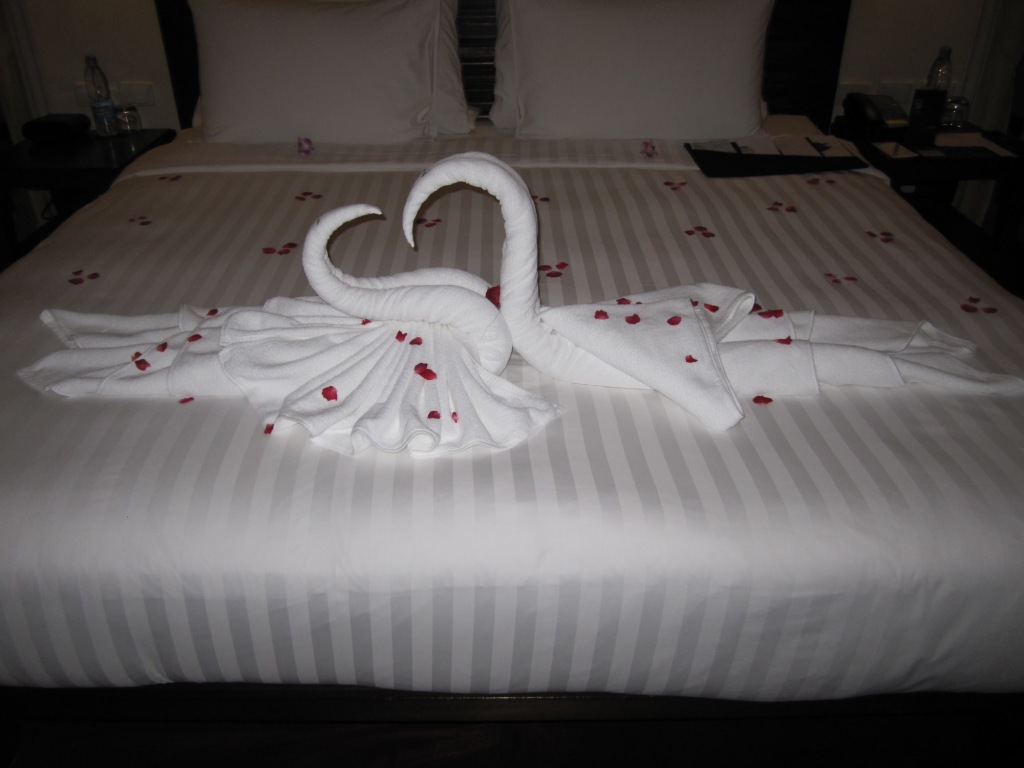 Swan Towel, Pool Villa, Le Meridian Khao Lak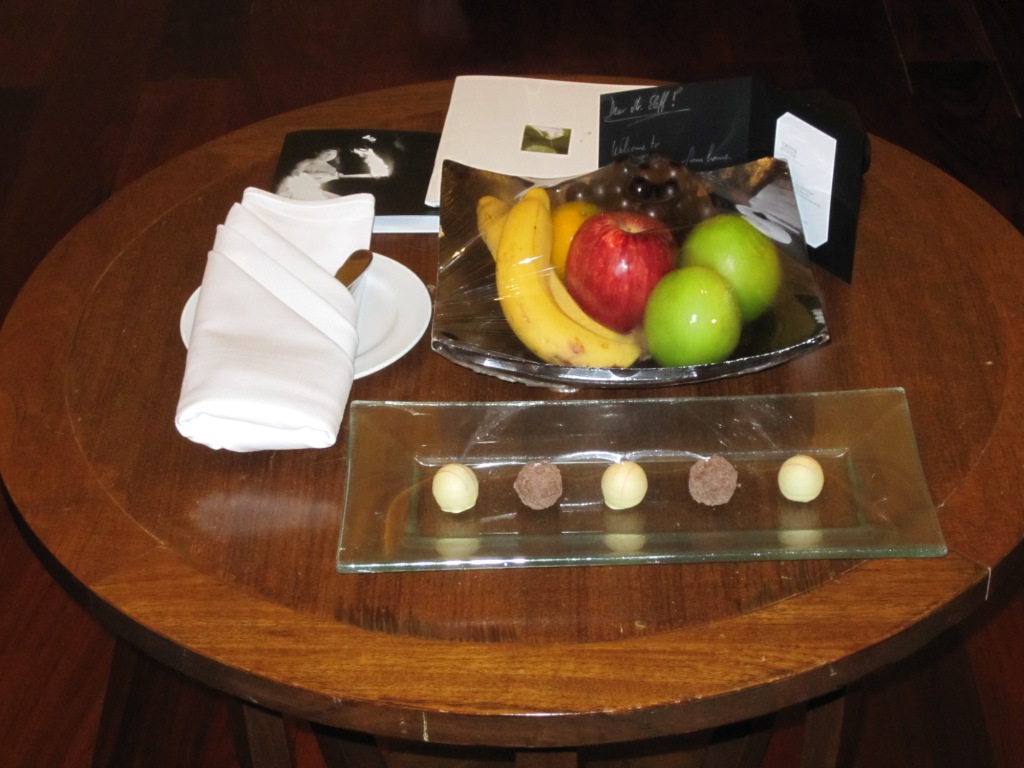 Fruit tray, Pool Villa, Le Meridian Khao Lak
Fruit tray,Pool Villa, Le Meridian Khao Lak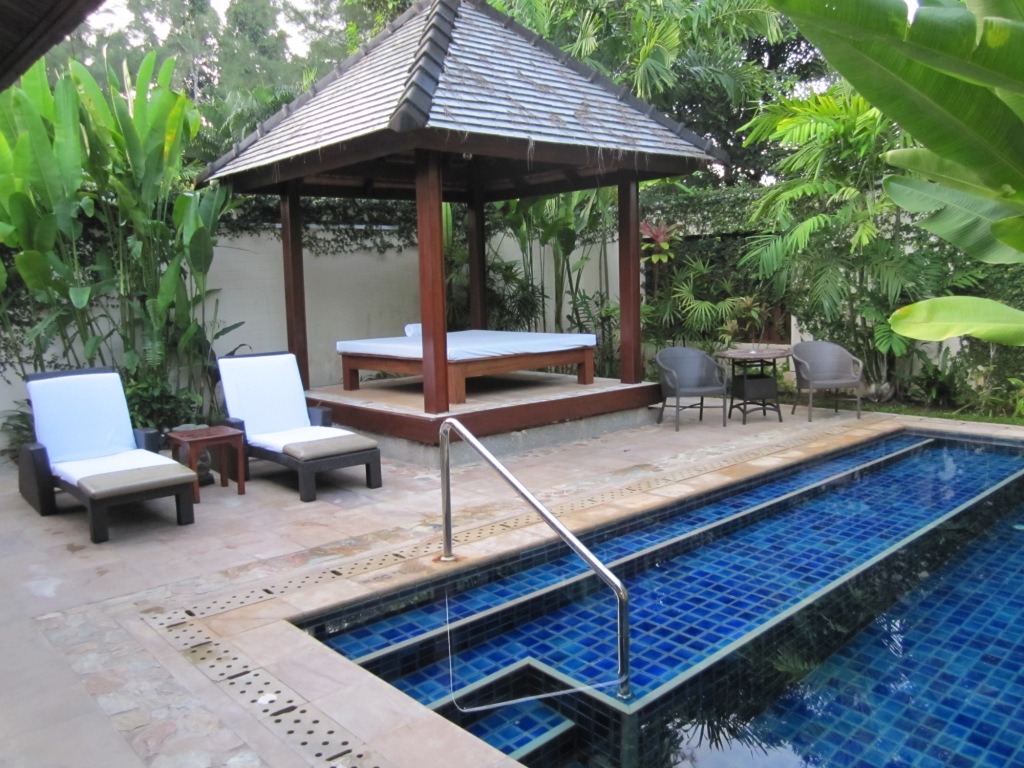 Private Pool, Le Meridian Khao Lak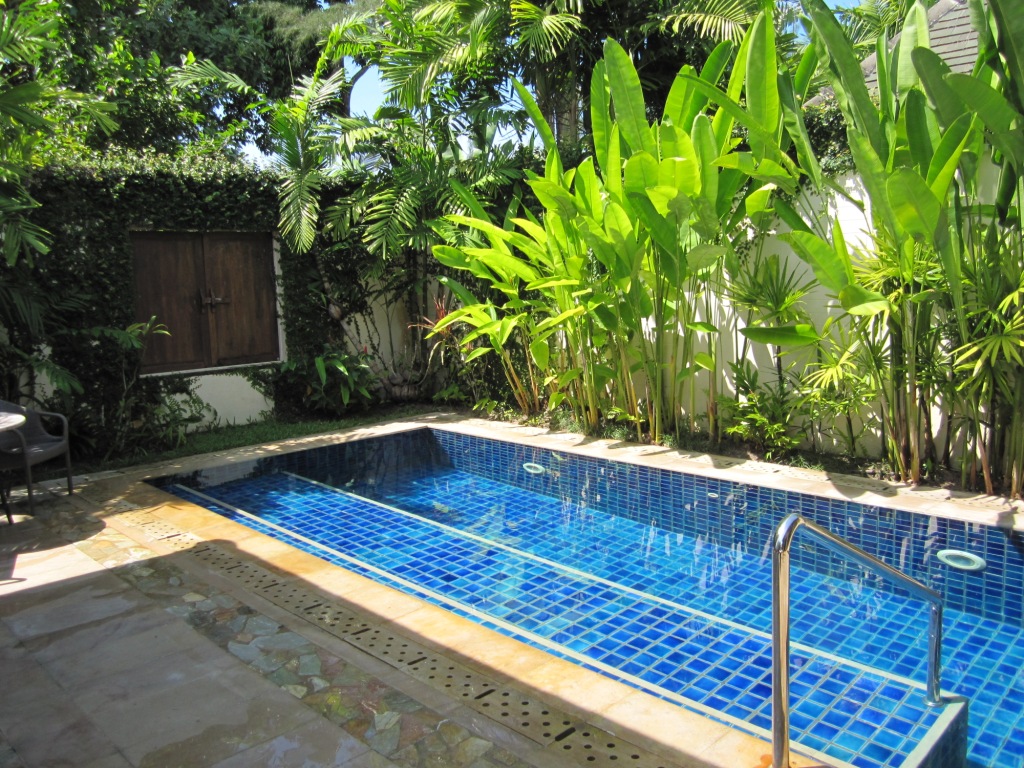 Private Pool, Le Meridian Khao Lak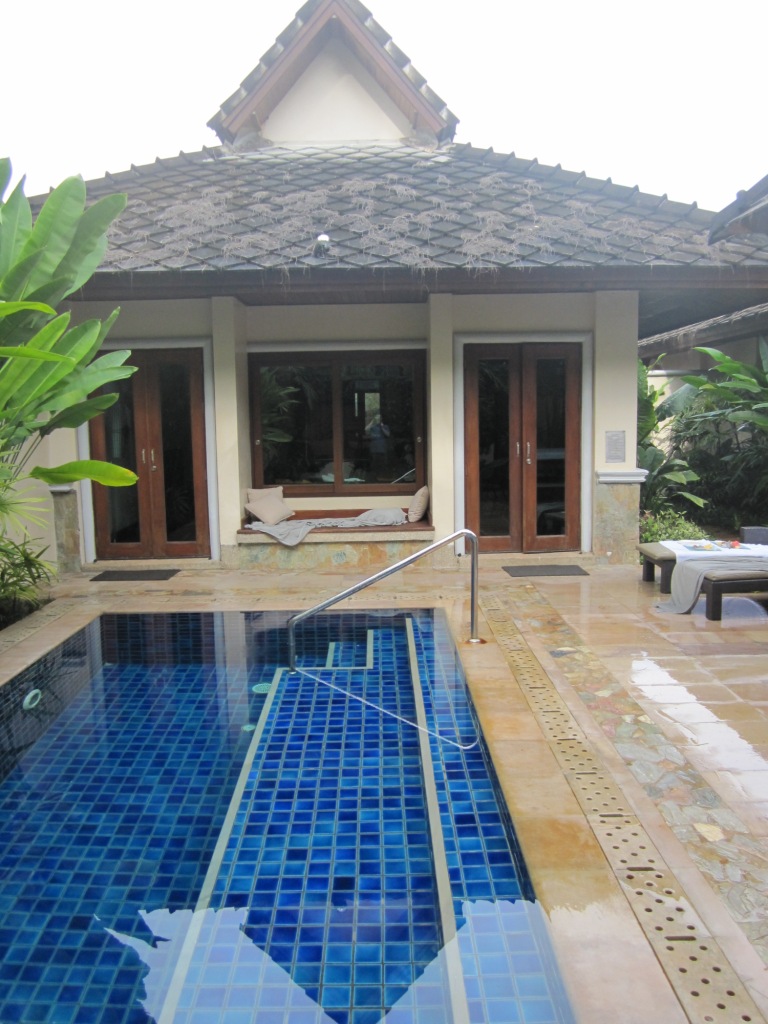 Private Pool, Le Meridian Khao Lak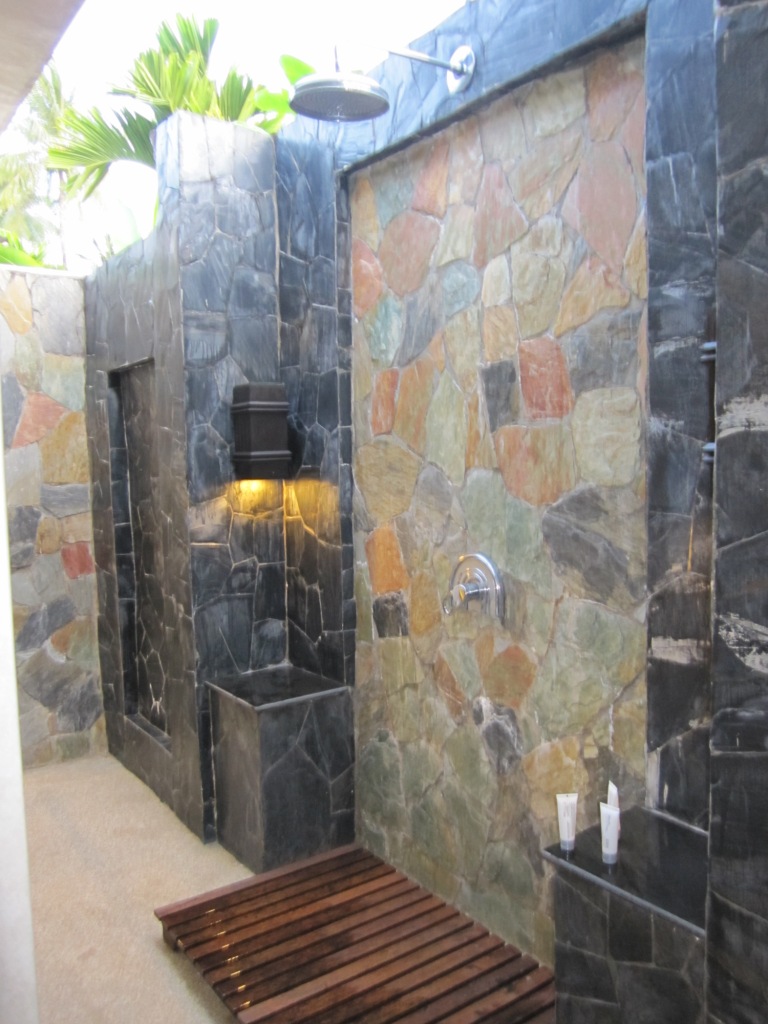 Outdoor Rainshower, Pool Villa, Le Meridian Khao Lak
Pancakes from Chabad of Phuket (40 Baht/$1.33)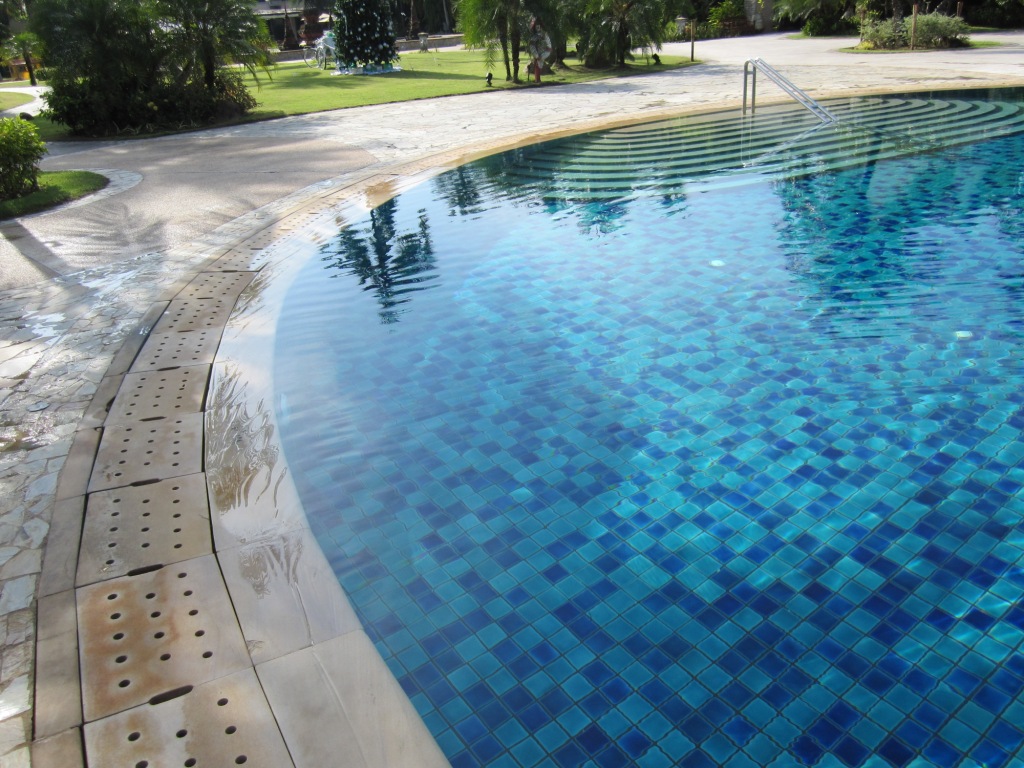 Pool, Le Meridian Khao Lak