Back in 2012 I waitlisted Mimi and me for Singapore Suites at the saver award level when it first became available for miles. The waitlist cleared and we were able to redeem tickets in a couples suite for just 57K Singapore miles each. It was truly incredible to have that kind of space on a plane and Singapore service is the best in the business.
Our suite from 2012: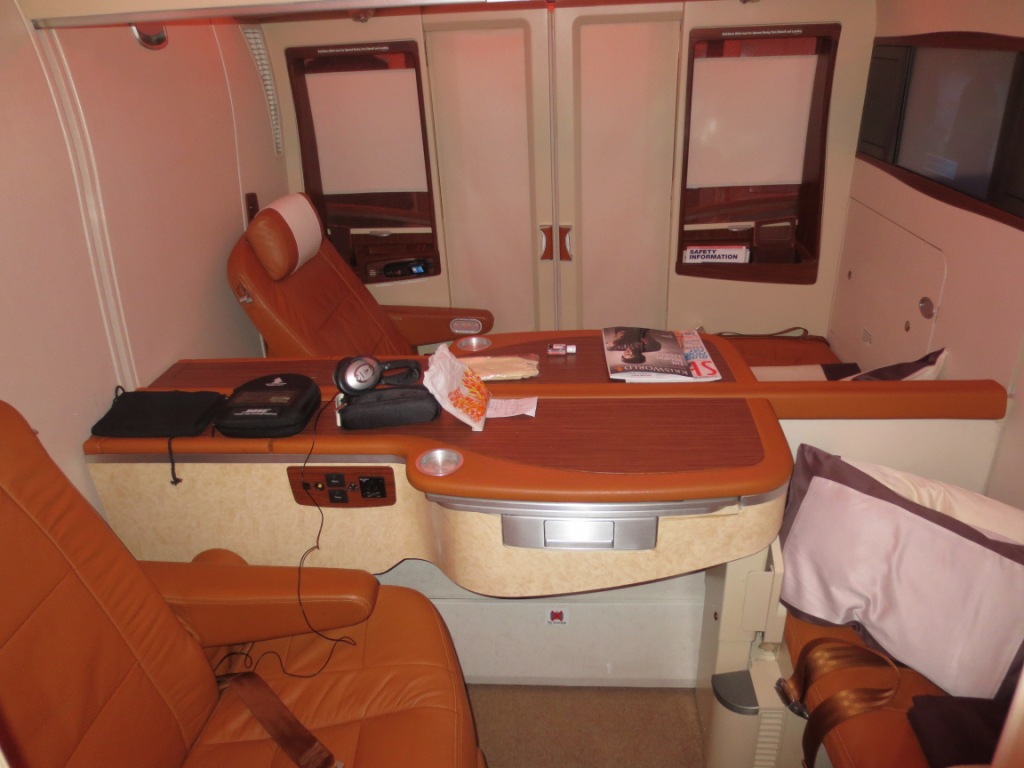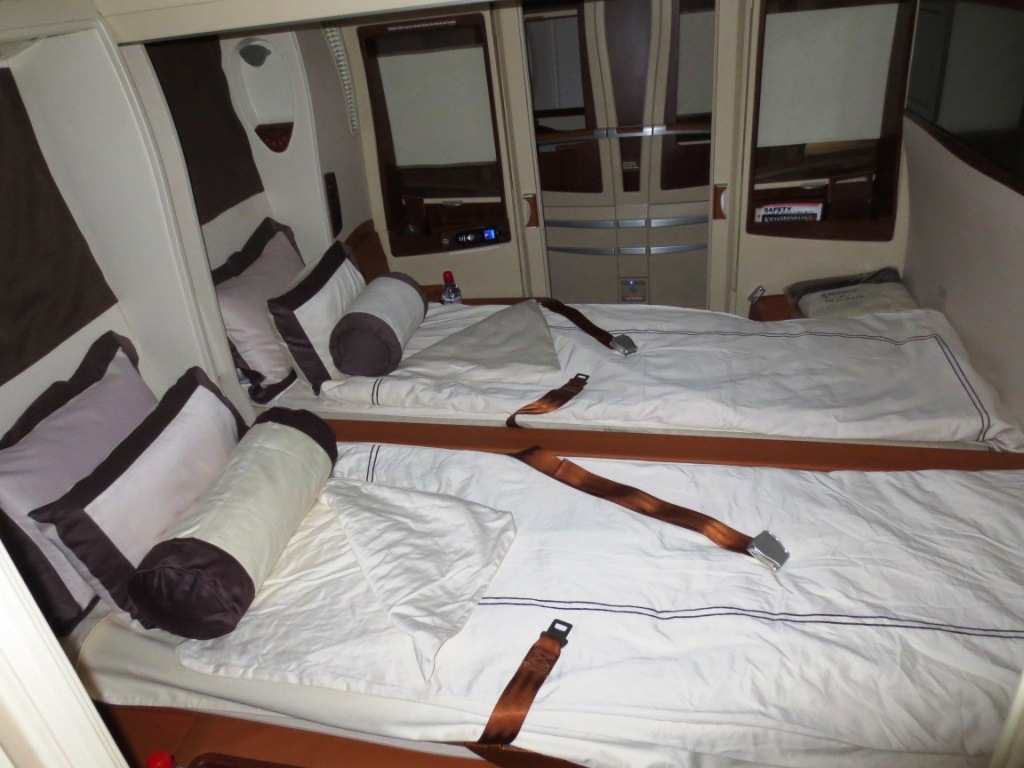 The 2nd generation of Singapore's suites look even more amazing:
Many others have been able to book saver award suites (On DDF we call these SQuites as a play on Singapore's SQ airline code) via the waitlist. After booking a waitlist award online you can also try emailing and calling Singapore to have a waitlist request manually reviewed. Typically Singapore opens up space close in to a flight when they see that they won't otherwise sell the seats for cash.
In this post you can see which bank programs can transfer miles to Singapore and which credit cards are offered by each bank.
Yesterday, I wrote how Singapore is increasing mileage required for premium class award travel.
Unfortunately it gets worse than that.
Singapore is also killing waitlists within 14 days of a flight starting in 2019 Q2. That means you will no longer be able to add yourself to a waitlist within 2 weeks. It also means that if you don't clear the waitlist 2 weeks before a flight that the waitlst will be closed and you will have to pay more miles for the flight should you want to book it.
In Singapore's words,
"To give you greater certainty for your waitlisted flight redemptions, you will be informed of the outcome of your waitlist 14 days before the flight.

At least two weeks prior to the flight, all successful waitlist redemptions will be confirmed, and unsuccessful ones cancelled.

This change is aimed at removing the uncertainty of being on a redemption waitlist, and to give more time to make alternative travel plans should your waitlist not be successful. It will come into effect in the second quarter of 2019."
That's a whole lot of spin there, but it's nothing good for consumers. If Singapore wanted to clear waitlists farther out from a flight they could have. Now they are more likely to hold back seats for paying customers and not have a method to waitlist for a saver award seat should that seat go unsold.
In the good news department, Singapore will finally add a week-long flexible award calendar starting on 1/31. That will make hunting for saver awards less cumbersome than the current system of checking every day.
Singapore will also make "Spontaneous Escapes," which offers discounted close-in award travel on rotating routes, a permanent program feature. On 2/15 there will be a special edition of the discount program with deals to destinations that have never been offered in the past.
The last additions are nice, but the higher mileage rates and the end of waitlisting within 2 weeks of a flight are a tough pill to swallow.