Related posts:
Chase Has A New 100K British Airways Visa Offer, Though It's Not Quite As Sweet As Last Year's.
-Using BA Avios To Fly In Business Class For An 80 Minute Flight Can Make Sense.
-Get A 50% Bonus When You Transfer American Express Membership Rewards Points Into British Airways Avios Throigh 05/31.
-Flying With An Infant With Miles In Business Or First Class? Start Collecting Air Canada Or British Airways Miles…
-Short-Haul Flights: BA Avios Versus LAN Lanpass.
-BA Miles Are Now Avios…For Better Or For Worse.
Was booking my grandmother a ticket from South Florida to Chicago with her BA Avios and came across this little gem.  West Palm Beach and Fort Lauderdale may be just 42 miles apart, but by flying from West Palm instead of Fort Lauderdale to Chicago she saved 5,000 Avios and a little driving time.
Know of any other routes with an airport in a different zone then a nearby airport?
Fort Lauderdale-Chicago: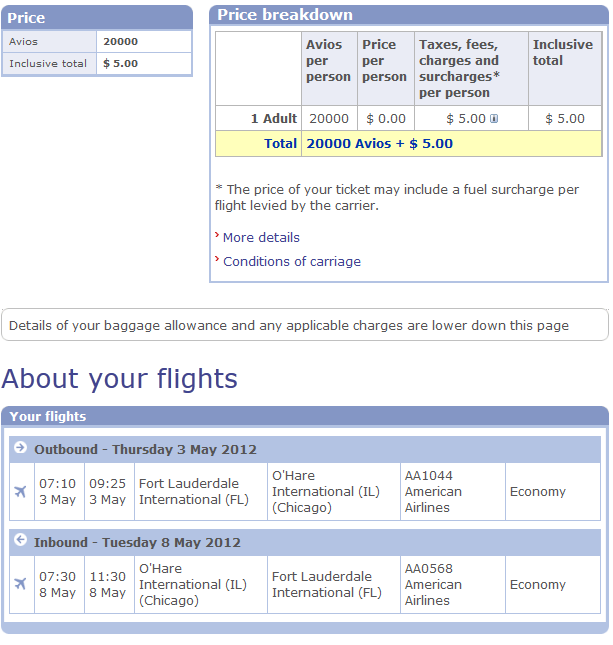 West Palm Beach-Chicago: