Azul awards now bookable on United.com:
United partnered with Brazilian carrier Azul as they lost TAM to Oneworld.  Azul's CEO and founder is David Neeleman who also founded JetBlue and WestJet and brought that model (and his favorite color?) to Brazil.
Until now award flights had to be booked over the phone but they are now bookable on United.com and availability is incredible.  I took a gander at nonstop flights from Sao Paulo to Iguassu Falls, Manaus, Recife, Rio de Janeiro, and Salvador and availability was perfect at the 12.5K domestic award level.
Later this year Azul will announce new routes between the US and Brazil, hopefully availability will be just as good!
For those keeping score at home here is the remaining list of United partners that must be booked over the phone:
-Brussels Airlines (Can sometimes be booked online)
-Cape Air
-Great Lakes Airlines
-Jet Airways
-LOT Polish (An excellent option with great availability in coach and business for flights to Israel)
-Shenzhen
-Singapore
And here's the list of partners now bookable on United.com.:
-Adria Airlines
-Aegean Airlines
-Aer Lingus
-Air Canada
-Air China
-Air New Zealand
-ANA
-Asiana Airlines
-Austrian Airlines
-Avianca Airlines
-Azul Brazilian Airlines
-Copa Airlines
-Croatia Airlines
-Egyptair
-Ethiopian Airlines
-EVA Air
-Germanwings
-Hawaiian Airlines
-Island Air
-Lufthansa
-Scandinavian Airlines
-Shenzhen Airlines
-Silver Airways
-South African Airways
-Swiss International Airlines
-TAP Portugal
-THAI
-Turkish Airlines
USAirways award chart change:
Effective 08/01/14 you'll need 65K miles to book a domestic first class flight on a plane with 3 classes of service.
That matches the rate that American charges.
Through 07/31 you can still snap up one of the great bargains of the USAirways chart, 50K miles for lie-flat first class on routes like:
-JFK to Los Angeles or S. Francisco on American's A321T:

-Miami to Los Angeles on American's 777-200 (777 Buenos Aires Trip Report here):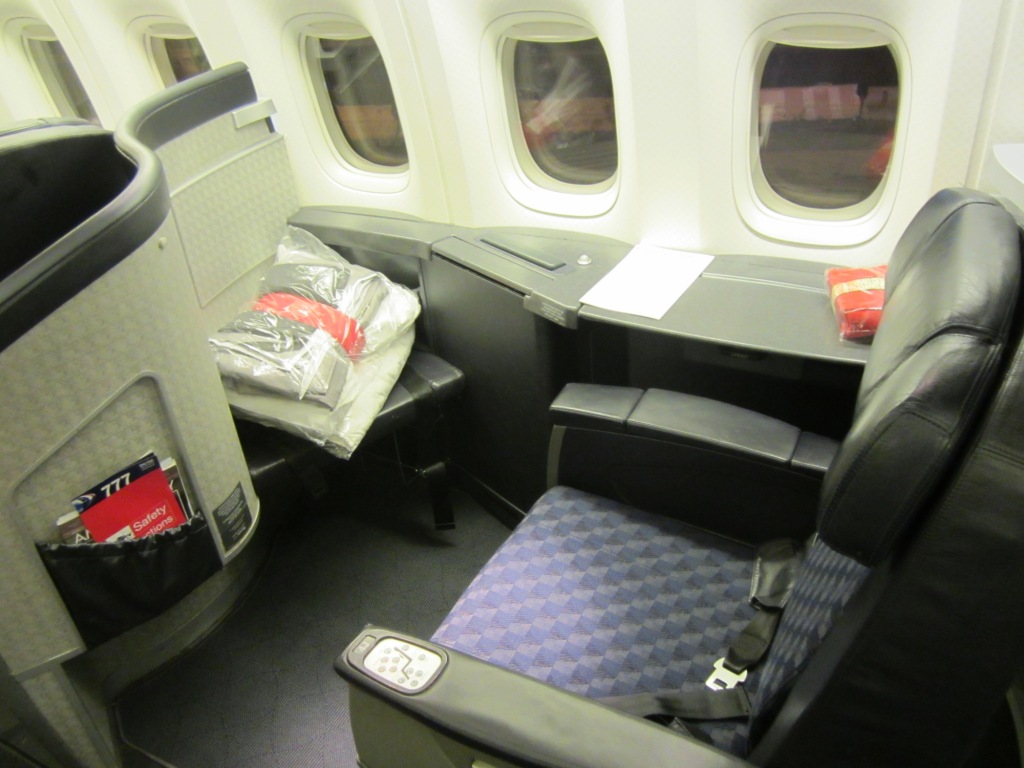 -JFK to Vancouver on Cathay Pacific's 777-300ER (Vancouver Trip Report here):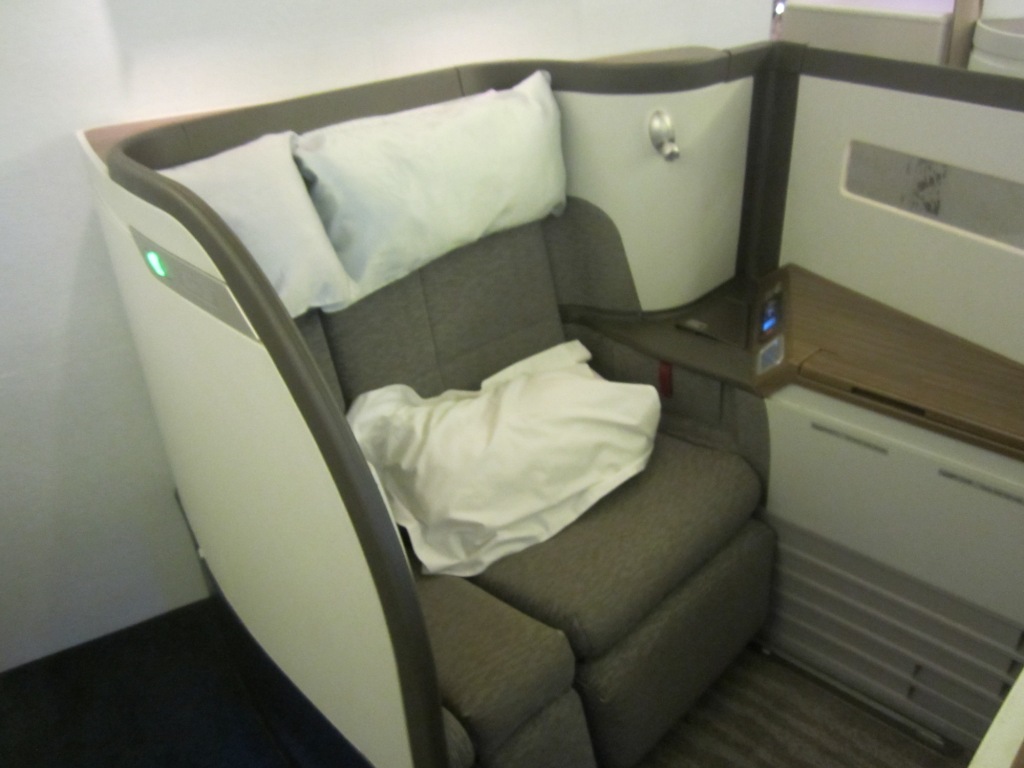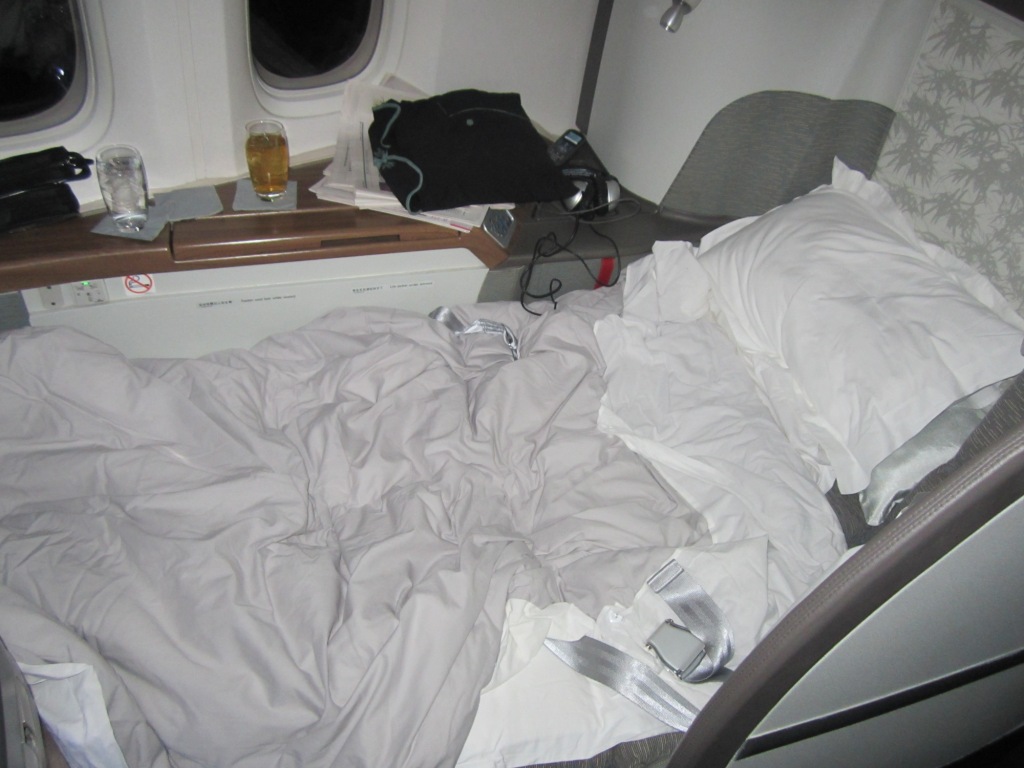 The USAirways program will be rolled into the American program in 2015, but in the meantime you can still get 40,000 miles for opening the burnable USAirways credit card before it's discontinued.
Other USAirways bargain routes as described in this post still remain in place.
You can also transfer Starpoints to USAirways at a 20K:25K ratio or AMEX points to USAirways via Air Canada at a 1K:840 ratio.
In other news, USAirways and American will start reciprocal upgrades on June 11th.  That means free upgrades for all American elites flying on USAirways, free upgrades for USAirways Chairman's members flying on American, and upgrades for purchase for lower tier USAirways elites flying on American.