Effective today, Southwest is expanding their Airtran integration and you can now book travel for Airtran flights on Southwest.com as a Southwest codeshare between 39 cities.
This is good for travel beginning 03/10.
Why should you? Because if you book on Southwest.com you'll get 2 free bags, a savings of up to $120 round-trip per person!  Plus Southwest doesn't charge for flight changes.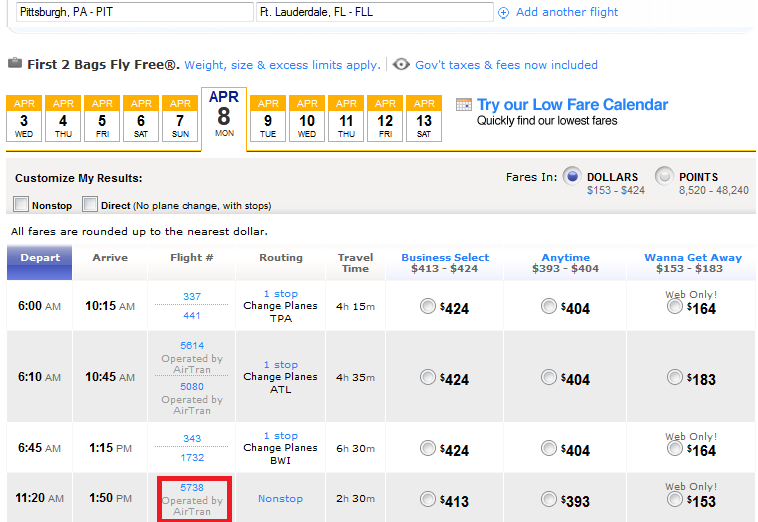 The current cities are: Albany, Atlanta, Austin, Baltimore/Washington, Boston, Buffalo, Cancun, Charlotte, Dayton, Ft. Lauderdale, Ft. Myers, Grand Rapids, Hartford/Springfield, Islip, Jacksonville, Louisville, Manchester, Mexico City, Montego Bay, Nassau, New York/LaGuardia, Norfolk, Oakland, Orange County, Orlando, Philadelphia, Pittsburgh, Providence, Raleigh/Durham, Rochester, Sacramento, San Antonio, San Francisco, San Jose Del Cabo, San Jose, CA, San Juan, Puerto Rico, Tampa Bay, Washington/Reagan National, and West Palm Beach.
By April you'll be able to book all Airtran flights on Southwest.com.  And in 2014 Airtran will cease to exist.