Well, I finally hit 2,000,000 AA miles which means that I now have lifetime Platinum status.
American Airlines is the only airline in the world that counts all earned miles towards million miler/lifetime elite status! Every other airline only counts actual flight miles to attain lifetime elite status.
I joined the AA program in 2002, hit 1,000,000/Lifetime Gold in 2007, and now have over 2,000,000 miles!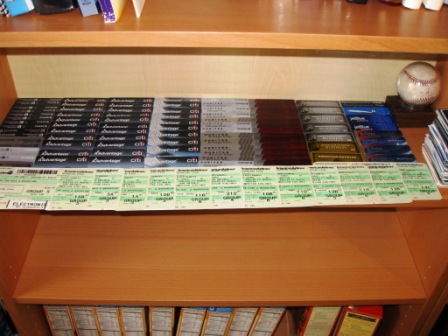 So, What's in your wallet? 🙂
When you hit 1,000,000 you get 8 500-mile domestic upgrade stickers if you live in North America, or 4 one-way international upgrades certificates if you live outside North America.
When you hit 2,000,000 AA miles you get 4 one-way international upgrades regardless of where you live.
As the lifetime program is completely undocumented, it is liable to change at any time. There have been rumors for some time now that AA wants to go to actual flight miles for lifetime status, but lacks the technology to go back and see how every member actually earned their miles.
For now all miles earned, whether by flying, opening credit cards, or transfers from Starwood, count towards lifetime status. Even if you spend miles, your lifetime counter does not decrease.
You can check your own progress towards lifetime status on AA.com where it lists your total program miles to date.
I got a kick out of the first line of the congratulatory letter, "When you first became a million miler, you may not have thought about the next threshold…" Well they obviously don't know their customer too well do they? 😉