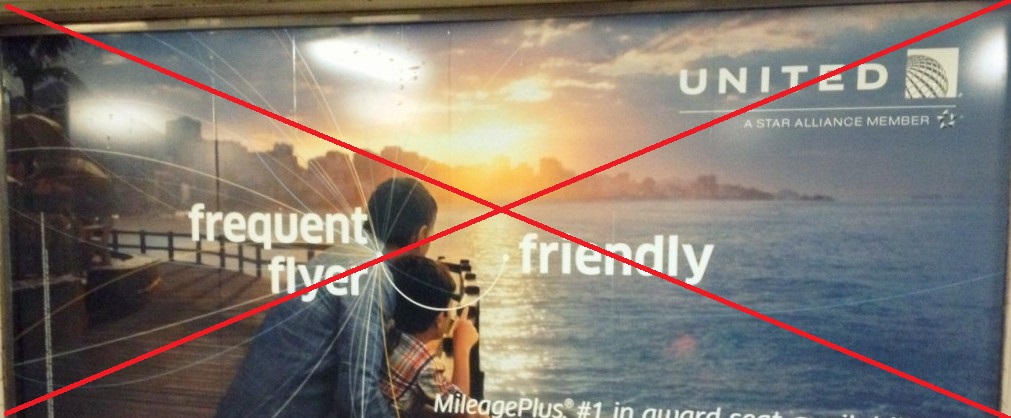 Update: United has just published these changes on their website.
---
Overall, United MileagePlus is the best mileage program that exists today.
So naturally, United has decided to kill it.
I noted last week that I feared the new cheaper saver awards were probably a bad thing. And that has already come true.
It took over 4 years to copy Delta's identical move, but for flights on or after 11/15 United will also remove their award charts. That way they can devalue on a whim without needing to provide any notice.
They will also remove close-in fees for booking award travel within 3 weeks of a flight starting on 11/15. That might sound like a good thing, but with Delta that's been a terrible thing as mileage prices now skyrocket within 3 weeks of travel, far offsetting the old cost of the close-in fee. I wouldn't be surprised to see the same thing happen to United.
Delta gets away with it as they run a better airline from an operational standpoint. United's main advantage has been their mileage program, which they are now taking an axe to.
Sadly, the loyalty industry continues heading in this direction. Hilton got rid of their award charts 2 years ago.
This is what happens when mergers are allowed to continue unchecked. Consumers are left with little choice and companies can do what they want due to the lack of competition.
It's an existential mistake of epic proportions that loyalty managers will eventually learn the hard way as people will switch over to cash back cards if mileage cards don't provide a better value. Airlines sell billions of dollars of miles to credit card companies annually and they will find themselves in a bind if people change how they earn credit card rewards or stop transferring their points into miles.
United claims they won't be tying awards to a specific dollar amount, but there will no longer be a cap on how expensive awards can get.
Partner awards will remain at the price they are now, but like Delta, they won't publish that award chart.
You can view United's current award chart here, saved on DansDeals servers for when United deletes their charts.
In my eyes, this is a much worse development than the terrible 2014 devaluation. For now though we'll have to wait and see how this plays out and reevaluate what to do about.
Your move American.