Singapore Airlines was the launch customer for the A380 in 2007, introducing the first suites (SQuites in DDF parlance, thanks to the airline's SQ code) product in the sky with privacy walls.
It's a great product, though it's not quite the A380 suite that Airbus envisioned in their Toulouse headquarters:
View this post on Instagram
Singapore has flown the A380 between JFK and Frankfurt since January 2012. Mimi and I flew in a Singapore couples suite in December 2012 after we found 57K mile saver award space: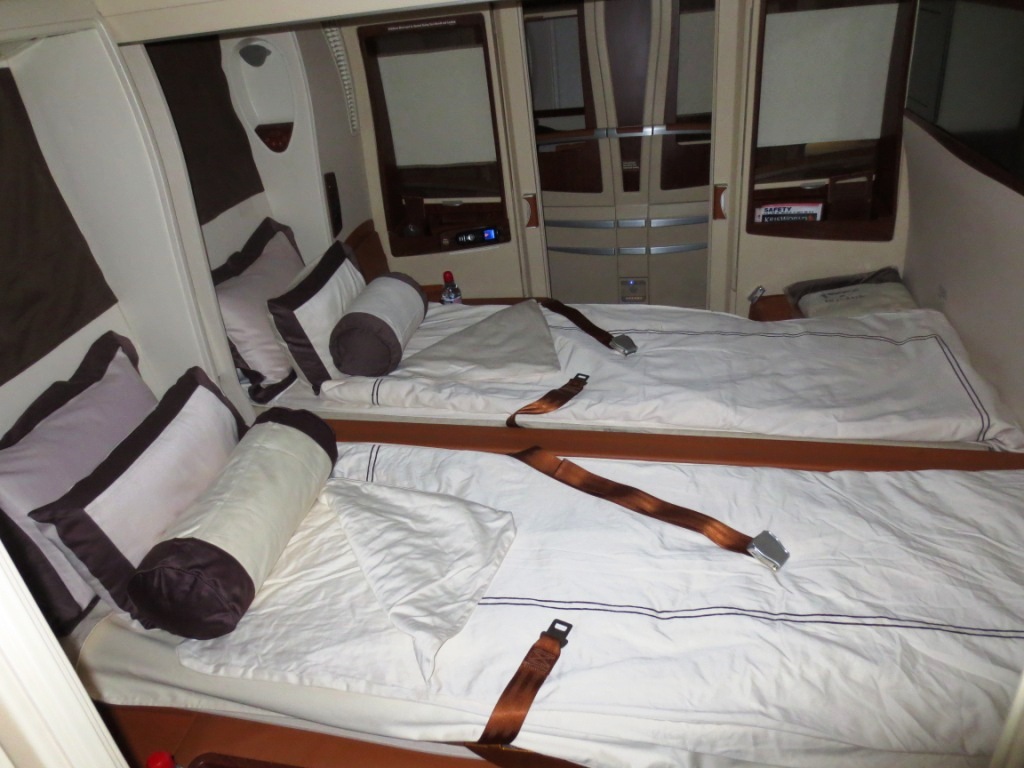 The Singapore flight experience is always memorable in every class of service and they're easily one of my favorite airlines in the world. I flew Singapore business class on the longest flight in the world in 2013 and enjoyed spending a weekend in Singapore on the way back from the Maldives.
Last year Singapore had wide open saver award space between JFK and Frankfurt with their new A380 suites:
Alas, the good times are coming to an end. Singapore Airlines announced today that as of 5/15/23, they will downgauge the JFK-Frankfurt-Singapore route from an A380 to a 777-300ER. And while that plane has a first class cabin, there are no suites on it.
Singapore will continue flying nonstop from JFK and Newark to Singapore, though those A350s have no first class cabin.
That A380 will then shift down under to serve Sydney and Melbourne to Singapore.
The airline unloaded some of their A380s during the pandemic and production of the jumbo is sadly discontinued, so they are selectively deploying their remaining A380s.
As of 4/2/23, Singapore will also operate Houston-Manchester A350 route just 3 times a week, down from 4 weekly flights.
The US is one of the last countries in the world that still requires foreign nationals to be fully vaccinated against COVID-19, a requirement that was recently renewed through at least 1/8/23. That, along with record long US visa processing times since the pandemic first hit, have helped lower travel demand to the US, so it's not surprising to see adjustments like this.
But this one certainly hurts. If you do want to have a shot at Singapore SQuites before they're gone, you can waitlist for them for 143.5K Singapore miles (transferrable from AMEX, Capital One, Citi, or Chase) as a standard award, as there is currently no confirmable award space to book on any date through 5/15/23.
Have you flown Singapore SQuites from JFK over the past decade? Will you try to fly it before they depart from the US, perhaps for good, in May?