Update: This wasn't the first, but it will be the last BRG I'll cover on DansDeals.
—————————————————————————-
Priority Club/IHG has an extremely generous best rate guarantee policy where if you find a cheaper rate on a competing site they give you a free night.
I just booked a room on Intercontinental.com at the Intercontinental New York Barclay as I found a cheaper rate for the room on hoteltravel.com
You have to book the room on Intercontinental.com before calling in to make a claim. Be sure to book the refundable flexible room rate.
After making the booking I called IHG at 800-447-2981 to file a claim and they approved my claim after 10 minutes on hold  They gave me a case number and said that my reservation will soon be adjusted to reflect the $0 room rate.
I didn't have to wait on hold at all this morning but I'm sure hold times will grow now…
Here are some sample valid nights, many others will work as well:
12/16
12/22
01/01
01/11
01/12
01/14
01/19
01/26
——————————————————————————–
Below is Intercontinental.com. Be sure to book a "best flexible rate" so that if your claim is rejected you can always cancel with no penalty. The deluxe room is the nicest room I found with a better price elsewhere.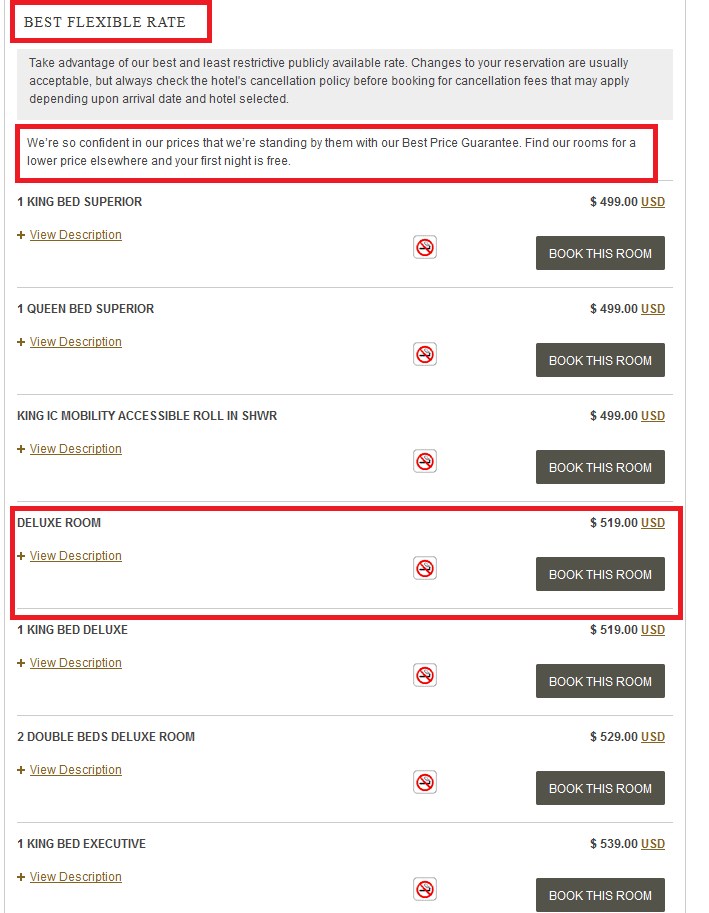 Below is HotelTravel.com. You don't actually book anything here but you must first find a lower refundable rate here and then direct the Intercontinetal rep to find the rate.  Be sure that that the rate doesn't say "advance purchase."  In this case the refundable deluxe room rate is $331, so you can book the $519 rate direct from Intercontinental and call them to make it free due to the lower rate as pictured below: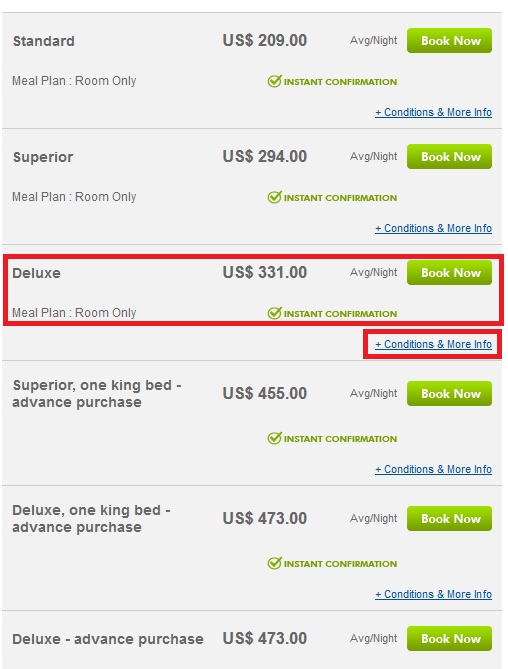 HT: yeki89, via The BRG Blog.