Update: This unprecedented deal is scheduled to end on Sunday. Check out the comments for some of the deals people have landed!
—————————————————–
Originally posted on 10/31:
Shutterfly Offer Linky
Signup or signin via the link above to have a $29.99 hardcover photo book credit automatically applied to your account. (The signin link for existing users is shown in the red box below).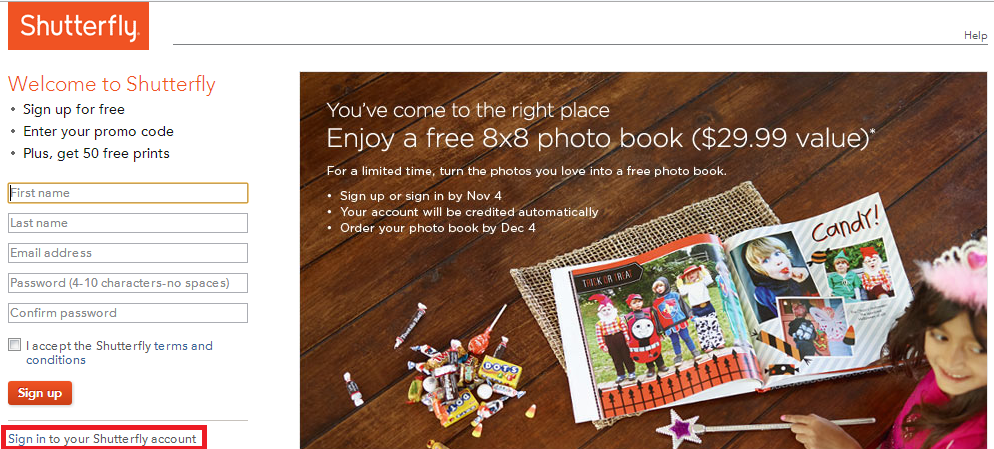 Plus save 50% on Photo Books with code (Exp 11/03): PUMPKIN
The codes are stackable and the 50% discount is currently being applied before the $29.99 off, so any size hardcover photobook you make up to $59.99 will be $0 plus shipping!
Shipping will add $7-$11 depending on your book size but if you spend $30+ at Shutterfly after all discounts you can also use free shipping code: SHIP30
You may have to click on "See saved offers" in your cart to click to have the free shipping applied if you hit $30 after the discounts.
We're in love with Shutterfly's 8×11 sized hardcover photobooks, we make an 8×11 book for every trip we take (big bookcase

).
In the cart below is the normally $39.99 8×11 photobook.  11 pages were added on top of the 20 included pages making it $50.99.  The 2 stackable promos wipe out the cost of the book, leaving just the shipping charge: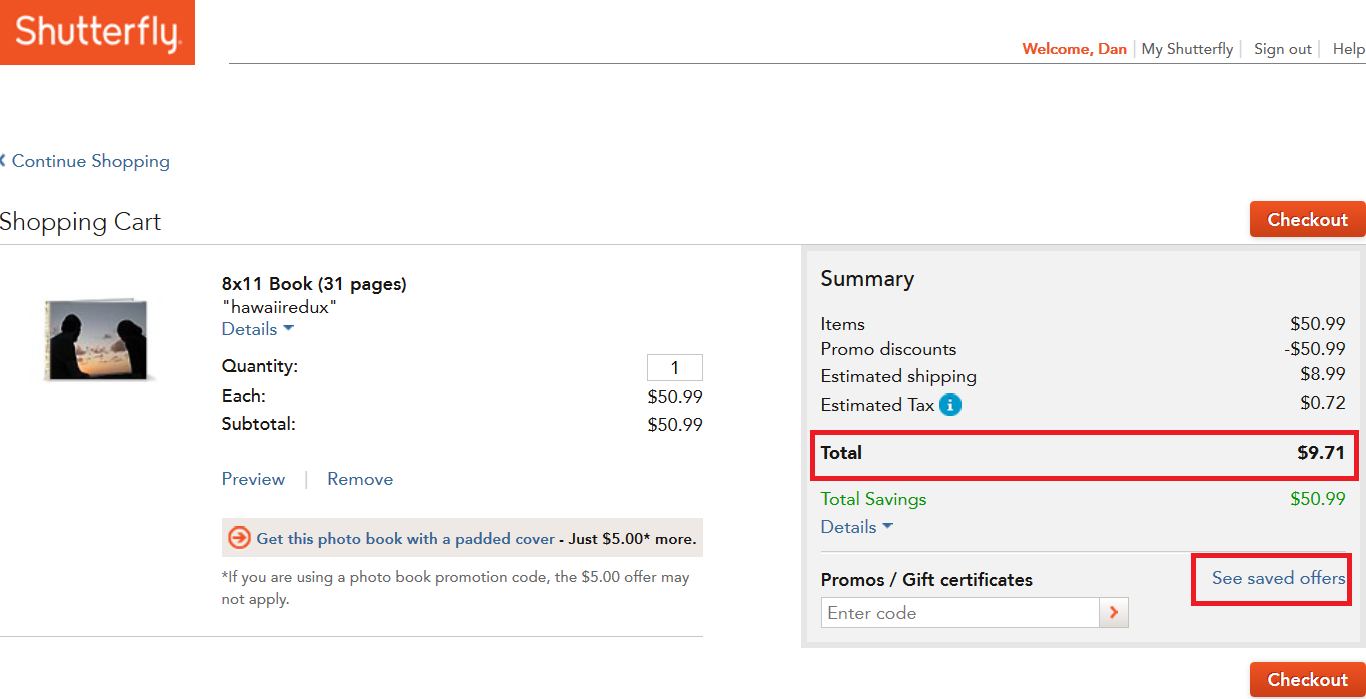 If you add more pages beyond $59.99 or if you make a size or add options that are more than $59.99 you'll save 50% on everything over $59.99.  So a massive 11×14 photo book that is normally $69.99 will be 50% off or $34.99 less $29.99=$5 plus shipping.
Plus you can also get 151 free 4×6 prints!
Use the following code for 101 free print (Exp: 11/01): SPOOKY
50 free prints (Exp: 11/17) 50FREEPRINTS