Happy Purim to all my Jewish readers!
Some 20 years ago, a friend of mine who runs Shmais.com used to do a fantastic Purim shpiel section that I loved, but as with any joke post there will be people that love it and people that hate it. Feel free to skip this if you're just looking for deals 🙂
I started blogging in 2004 and over the years people have sent me random DansDeals references that have made their way into Jewish media and social media.
I've compiled some of them here for your Purim enjoyment at my expense.
(The image in this post can be clicked on to expand and zoom in)
Apparently I'm now the mayor of Lakewood, NJ:
He's been mayor of Lakewood for less than a week, and he's already made drastic changes. @DansDeals founder has some of the most innovative ideas in politics, and he's rolling them out in #lAAkewood.

This week, in @RealYated.#YatedPurim pic.twitter.com/bEMIOCR3rj

— Yated's Lakewood Team (@YatedLakewood) March 5, 2020
And on the Lakewood, NJ school district payroll:
And featured in help columns:
Or as what you want to be when you grow up: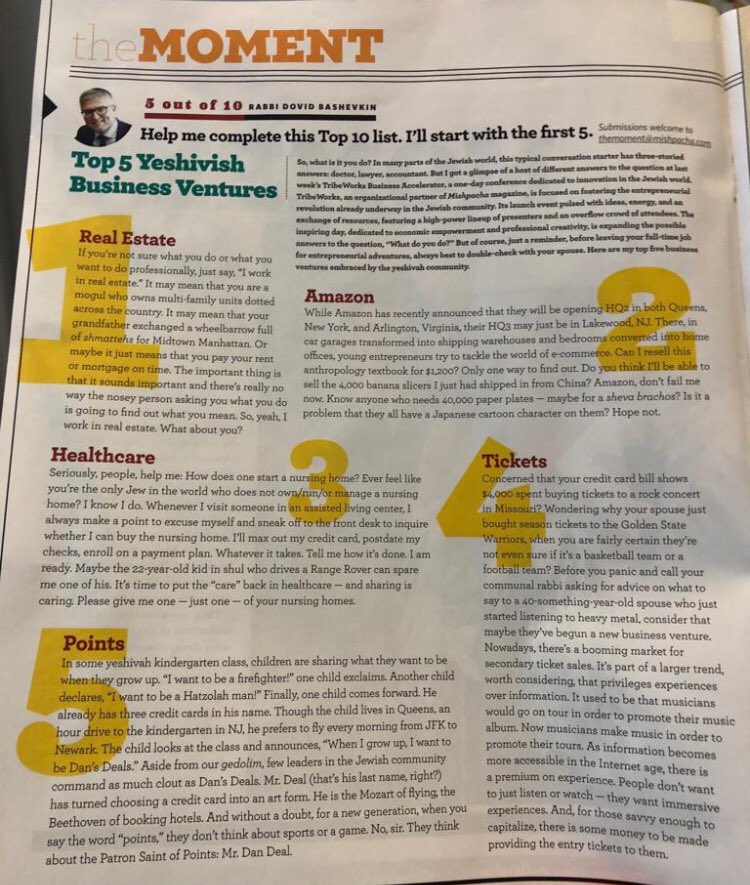 I apologize in advance to the martians:
If martians landed in the Orthodox community, I'm pretty sure they'd think @DansDeals was the Gadol HaDor.

— D Bash (@DBashIdeas) April 8, 2014
Ah the seminar days…
Wasn't there, but I've been told @DansDeals 5 towns seminar had a bigger turnout than most Shabbos Shuva drashos. #KiddushHashem #MQM

— D Bash (@DBashIdeas) January 14, 2014
Then there was the 3 minute column…

I guess DansDeals has made it if it's now a Shaloch Manos theme 😉
And a Dan impersonator:
One DDF member's wife even made him a DansDeals birthday cake:
Over the years I've seen some DansDeals mentions in Jewish music videos.
Browsing the old DansDeals site at 2:02:
A shout-out at 0:25:
But this video by the Baltimore's Choir to Inspire definitely takes the cake. I don't really have the words to properly convey my thoughts here…but the kids did a great job. My son Rafi giggled hysterically when I showed him the video but he said they lied about one part. He said that really he's my biggest fan 😀
I will say this much though, maybe they should have cast Benny Friedman as me?
A happy, healthy, and safe Purim to everyone!