What a surreal month this has been!
I started blogging in November 2004 and I've been at it pretty much every day since then. My 20 year old self had no idea what I was getting myself into. 12 years later and I still need to take a step back every now and then and just think about the craziness of earning a living from blogging.
On November 2nd, the night of the 8th anniversary of my wedding, I threw out the first pitch before Game 7 of the World Series. Who knew that it would turn out to be one of the greatest baseball games of all time…though the ending obviously wasn't what I was hoping for.
I wrote 4 posts on the experience of a lifetime:
1. 8 Years Ago Was The Biggest Night Of My Life, Tonight Will Try To Come Close As I Toss A Ceremonial First Pitch At Game 7 Of The World Series
2. On The "Value Proposition" Of Spending A Million Starpoints For The Experience Of A Lifetime
3. Video And The Experience Of Throwing Out The First Pitch In Game 7 Of The World Series
4. 10 Final Thoughts On Throwing Out The First Pitch
The post went viral on Jewish sites like VIN, but my Tweet to Charlie Sheen, who played Indian's savior "Wild Thing" in the film Major League, wound up with me helping him get a hotel suite and me being featured as TMZ's top story. Never thought I'd be on the field with my wife, grandfather, and brother before Game 7. Never thought that I'd have World Series seats just 1 row from the field that would have cost some $30,000 on the resale market. And never thought that I'd see my face on TMZ.
Definitely the most fun I've ever had redeeming miles!
---
On November 11th USAToday named DansDeals as the winner of their best miles and points blog. That was quite the pleasant surprise considering that mileage posts are just one focus of this deals blog.
Without a doubt I have an awesome readership. Some say they even find it addicting 😀
---
Over the years I've turned down many ad requests that I wasn't comfortable with. Phone resellers have approached me several times and I hired a local attorney, Aaron Evenchik of Frantz Ward, to look into the legal implications of running their ads. The answer was to stay away from it.
On November 16th I wrote about the hundreds of bans that Google handed down to people who had participated in a phone resale scheme. Yes, they violated Google's terms, but I was incensed and terrified that Google felt that a relatively minor terms violation was worthy of people losing their online identities as well as years of saved files and photos.
It felt like a David vs. Goliath fight, but I got the information I needed from the dealer, wrote the story, and sent it to my social media followers as well as news organizations. I hoped that it would strike a chord with people and go viral and that's exactly what happened.
Within 25 hours Google was under enormous pressure to respond and they let everyone who had a legitimate account back in again. It also started a much needed conversation on hundreds of websites about backing up data and about how much control over our lives we cede to faceless organizations.
And I sure never thought I'd see a DansDeals post on the front page of Google News:
Most of the news outlets got the story right, though some got it ridiculously wrong before I corrected them: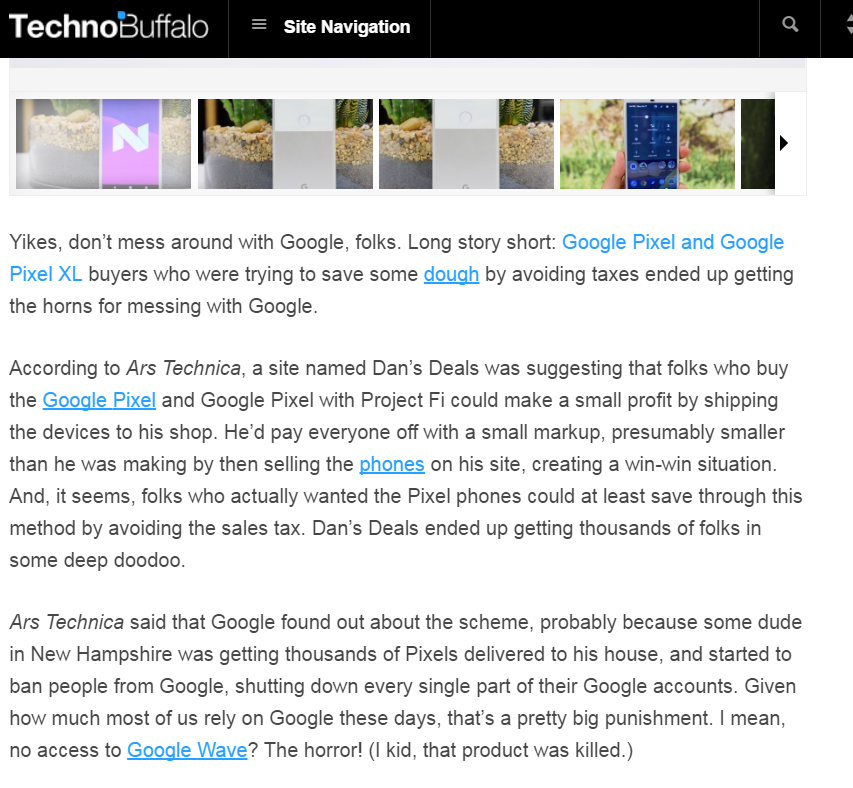 Gizmodo was guilty of terrible reading comprehension as well: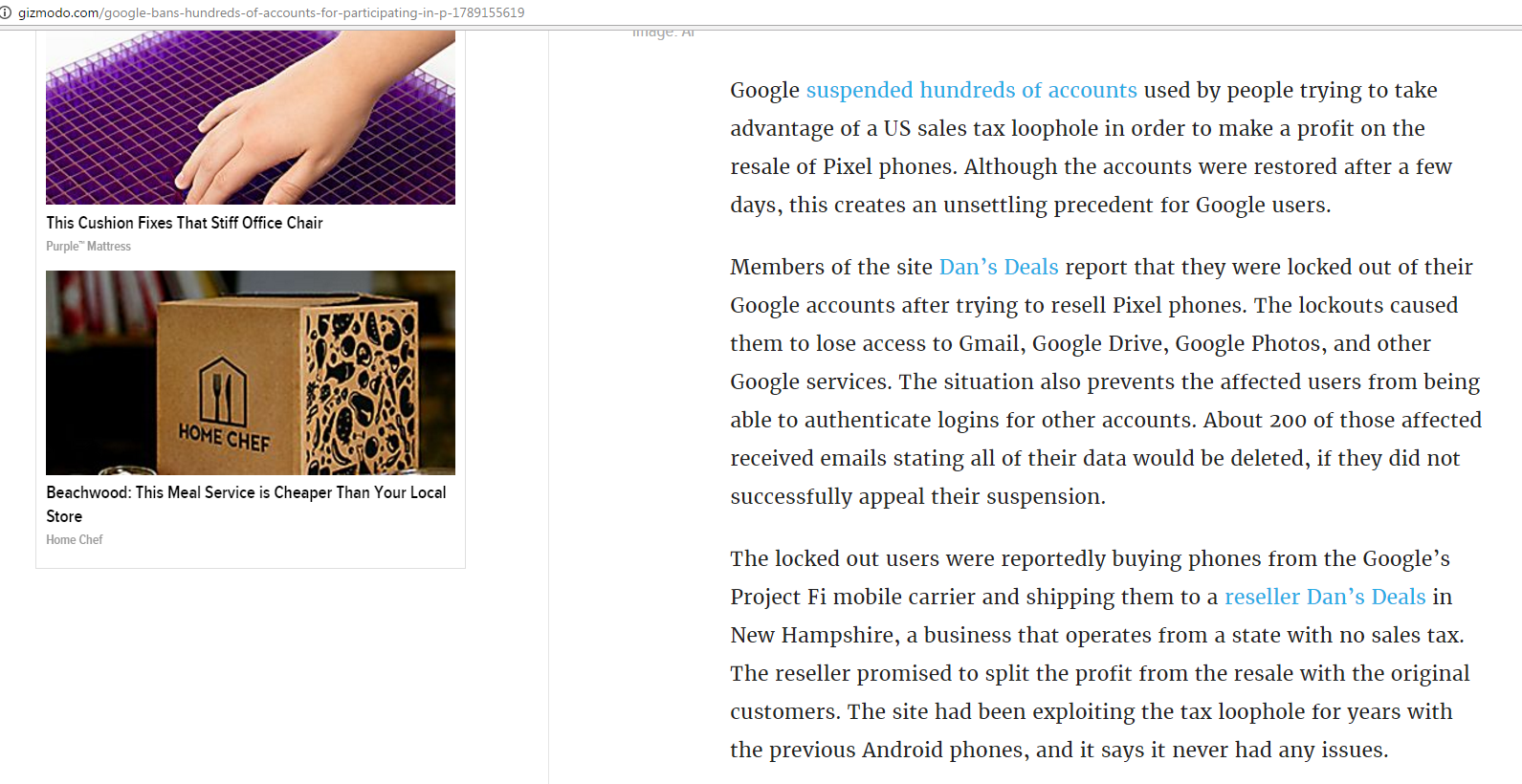 Some readers have emailed me about accounts that slipped through the cracks and weren't reactivated, but I now have a contact at Google and she has been able to get those accounts reactivated as well.
It felt great to be able to help so many people out. Seeing the joy in this DDF thread from people who had gotten their accounts back and emails like this one make it all worthwhile:
---
Like I said, quite the surreal month.
I turn 32 this Saturday, the 12th anniversary of when I started this blog on the day I turned 20, while volunteering for the year as a teacher and mentor on shlichus at a school in Sao Paulo. I sometimes wonder what I would be doing if not for blogging, but it's months like this one that show me that I can still be surprised week after week, even after 12 years on the job.
And so in this week of thanks, I thank G-d for the opportunity I've been given, I thank my wife for putting up with the craziness that comes with 24×6 blogging, and I thank each of my readers for coming along for the ride.
Now, if only I could figure out how to make this week's headlines 😀