Congrats to all you Giants fans out there.  Being a Cleveland fan and a foodie I usually have to settle for rooting for the food on Super Bowl Sunday, so I figured I'd share what we (read: my incredibly talented and devoted wife) whipped up for our party.
What did you have at yours? Hit the comments!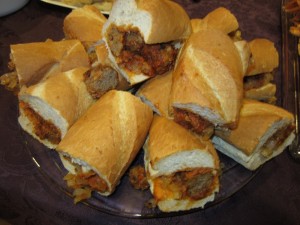 Meatball subs with fried onions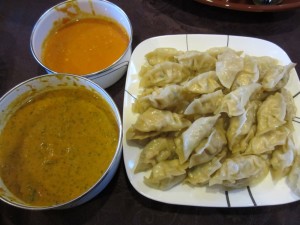 Nepalese Momo (chicken dumplings).  Shout out to Yechiel Miller for making these scrumptious creations!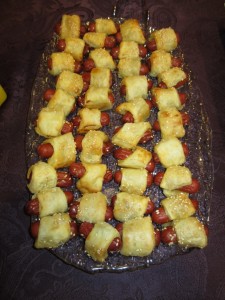 Franks in a blanket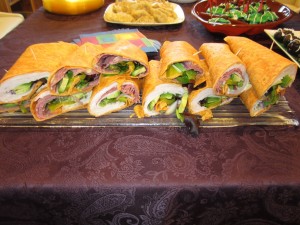 Deli Wraps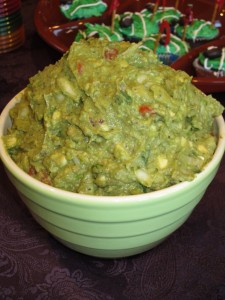 Guacamole (My only hands-on contribution)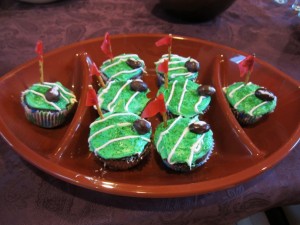 Cupcakes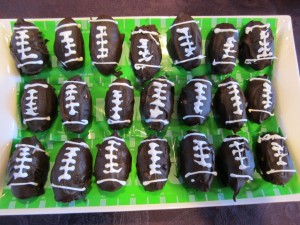 Chocolate covered peanut butter/rice krispy footballs (possibly the most addictive dessert ever)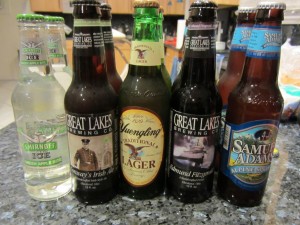 Any beer fan has got to try the Great Lakes Conway's Irish Ale…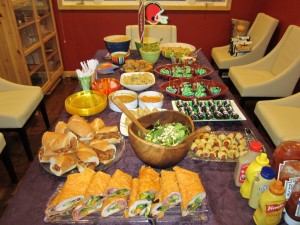 The spread with the above along with kettle corn, chips, salsas from Whole Foods (Black Bean & Corn, Tequila Lime, and Tomatillo), salad, and a cinnamon cake.