Update: The Office Max $10 off $200 deal has been extended through 06/22.
At CVS through 06/22 you can get $10 in Extra Bucks for spending $50 on Paypal Mastercard or Netspend Visa cards.
————————————————————–
Originally posted on 06/10:
Related: Office Max: Get A $200 Visa Gift Card For Just $196.95
CVS: Buy 2 Visa Gift Cards And Get $5 Extra Bucks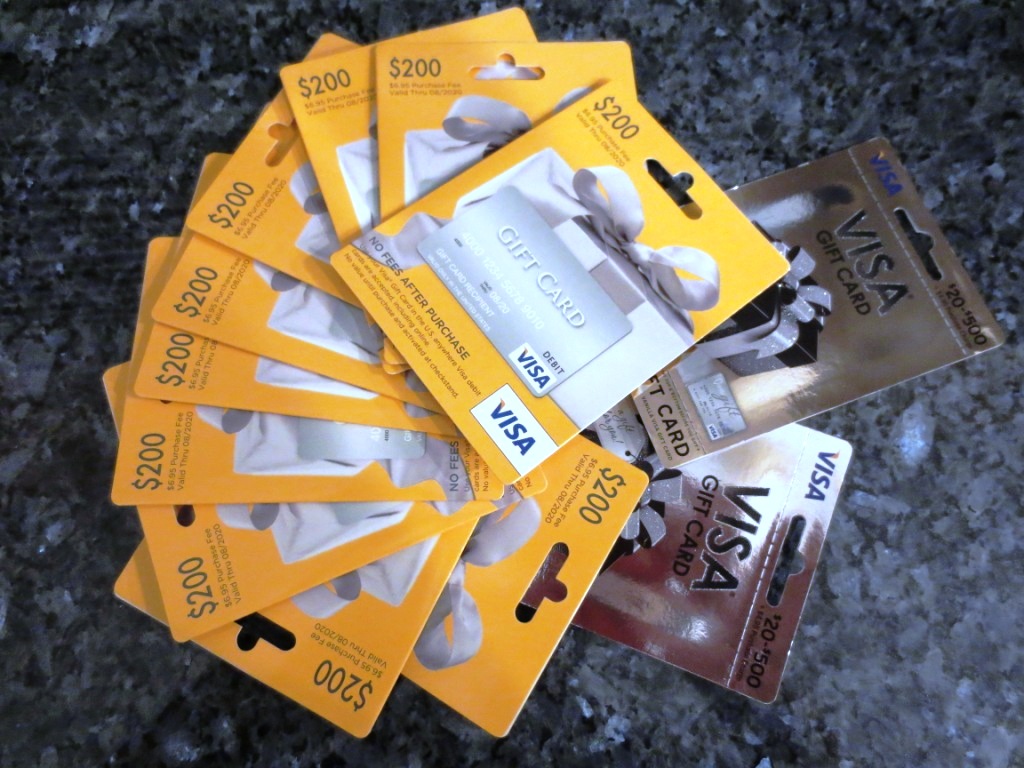 OM: $1,969.50 for $2,000 in gift cards and 9,848 points (without accounting for potential signup bonuses)
CVS: $1,004.90 for $1,000 in gift cards and 1,508 miles (without accounting for potential signup bonuses)
All from one Office Max and one CVS store that I passed by today.
I did have to ask an OM employee to help me find the $200 cards that were hiding inside the gift card display. Even the $100 cards can be worthwhile though as 20 in 10 transactions would be $2,019 for $2,000 but would earn 10,095 points on cards that earn 5 points per dollar like Chase Ink Bold, Chase Ink Plus, and the Chase Ink Cash Card.
You can get $10 off for every $200 purchased per transaction at Office Max and there's no advertised per person limit, only a per transaction limit. The rep does need to scan a coupon from their binder to get the $10 off (took a minute for them to figure that part out).
At CVS there is a $1,000 per person limit across all reloadable cards so I couldn't buy Vanilla Reloads at the same time though they had dozens of them in the store I went to.
Next, off to the WalMart ATM to give some love to my Bluebird card thanks to my new gift cards.  Even without WalMart ot Bluebird it's still definitely worth buying gift cards to use for your everyday purchases that don't need the protections that a credit card can offer as you'll get way more points per dollar that way.