Update #2, 3:15pm: I think it's safe to say that this deal is now dead.
So, how many of you booked a ticket like this? Has anyone ever seen such a cheap ticket to Israel for Pesach before? Just $336!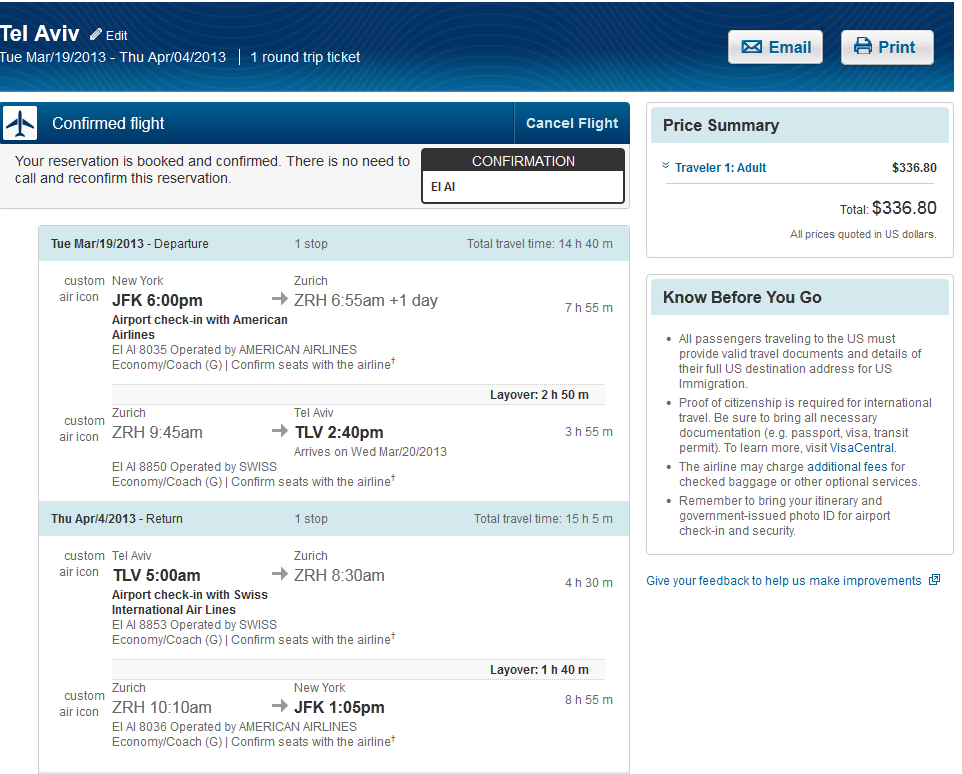 Update: Not working well on Orbitz now, but I just booked a ticket on Expedia! Expedia tickets are cancellable until 11:59pm PDT the day after ticketing!
Bookable on Orbitz (with full mileage earning, free cancellations until 10pm CT the day after you book, and price assurance refunds) or direct from the airline.
Routing is on Swiss from JFK to Zurich and on El Al from Zurich to Tel Aviv.
Valid for outbound travel between 10/28 and 03/19.