Qantas is offering 100 daily seats for $200 round-trip at 2pm PST/5pm EST from today through Thursday.
Today's special will go live at 2pm PST/5pm EST for:
50 seats from Los Angeles to Sydney
50 seats from Los Angeles to Melbourne
You must depart on on of the following dates:
February 23 or 24
March 1, 2, or 8
Return dates will be more flexible. The minimum stay will be 7 days and you can stay up to 12 months.
You'll have to be quick to grab one of the seats on sale!
Remaining specials running on Tuesday, Wednesday, and Thursday at 2pm PST/5pm EST will be:
San Francisco to Brisbane
San Francisco to Melbourne
Chicago to Brisbane
Dallas to Sydney
Will you try to grab some of these seats on sale?
---
Sydney opera house:
Sydney Harbour Bridge:
Kangaroo at Angelsea Golf Club on the Great Ocean Road:
Great Ocean Road, outside Melbourne: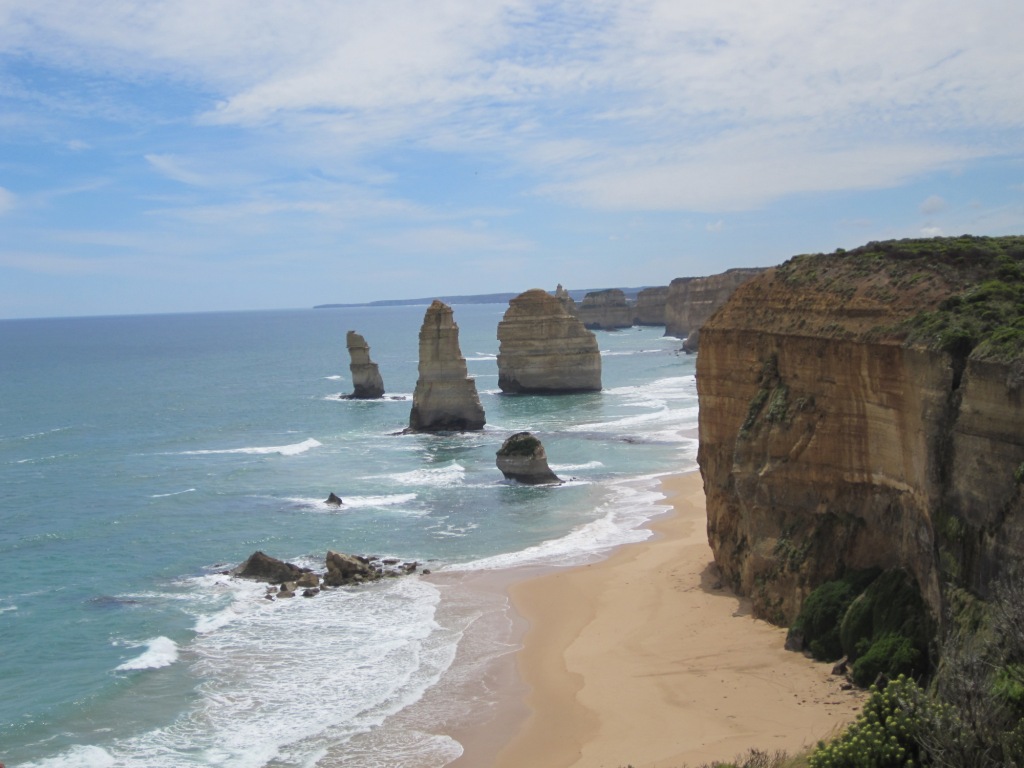 Wineglass Bay, Tasmania:
Whitsunday Islands:
Back in 2010-2011 Mimi and I flew around the world on the now defunct American OneWorld first class round-the-world award for 230K miles. In Australia we used the award to stop off in Melbourne, Sydney, Tasmania, and the Whitsunday Islands. Truly an awesome country!
3-5 days in Sydney would give you enough time to experience the phenomenal Park Hyatt, climb the Harbour bridge, check out the Opera House, pet some Koalas and Kangaroos, and have a day in the Blue Mountains.
4-6 days in Melbourne would allow for a road trip of the sublime Great Ocean Road and the breathtaking Grampians before going to to Melborune for Shabbos 

at the excellent Park Hyatt which is around the corner from a great Chabad House. A flight from Sydney to Melbourne is just 4.5K BA Avios with no fuel surcharges.

2-4 days in Hamilton Island or Cairns would give you time to snorkel or dive the Great Barrier Reef. If you're going to Hamilton Island you'll also be able to check out famous Whitehaven Beach and the Whitsunday Islands. A flight from Sydney to Hamilton Island is 7.5K BA Avios with no fuel surcharges. Sydney to Cairns is 10K Avios.
We spent 4 nights covering the entire beautiful island of Tasmania without realizing just how much driving that would entail. Doing over a week would have been ideal.  A flight from Sydney to Tasmania is 4.5K BA Avios with no fuel surcharges.
We didn't make it to more remote places like Uluru, Kangaroo Island, Perth, or the Australian Outback, but perhaps on a future trip? Then again 10K BA Avios can also get you from Sydney to New Zealand. That's been on my bucket list for a very long time…
---
Join the 95.7K people who follow @DansDeals on Twitter and you'll get a tweet when a deal is posted on DansDeals.com! Click here to learn how to setup text message alerts (and choose which hours of the night not to bother you) and you'll be the first to know about every deal!