-Bookable on http://www.jetblue.com/promo
Use promo code: OCTOBER1
-20% off the base fare of a domestic roundtrip JetBlue flight or 15% off the base fare of an international roundtrip JetBlue flight.
-Book by October 1, 2013 (11:59 PM EST)
-Travel October 15 – November 20, 2013
-Not valid for Friday or Sunday flights. Roundtrip flights cannot have a Friday or Sunday departure or return
-Not valid on previous bookings
Sample round-trip fares with tax:
-JFK-West Palm Beach, FL: $170.60 (11/04-11/13)
-JFK-Chicago: $182.60 (10/16-10/22)
-Fort Lauderdale-S. Juan, PR: $194.61 (11/13-11/19)
-JFK-Fort Lauderdale: $194.61 (11/04-11/13)
-JFK-Los Angeles: $242.59 (11/05-11/12)
-JFK-S. Juan, PR: $256.40 (11/13-11/20)
———————————————
In other Jetblue news you can pickup a round-trip transcontinental flight from JFK next June in a lie-flat suite with closeable doors for $997 with tax. Are you going to try it out for that price?
Note that only rows 2 and 4 have the closeable doors that create your own private suite. They're currently the same price as the lie-flat seats without the doors.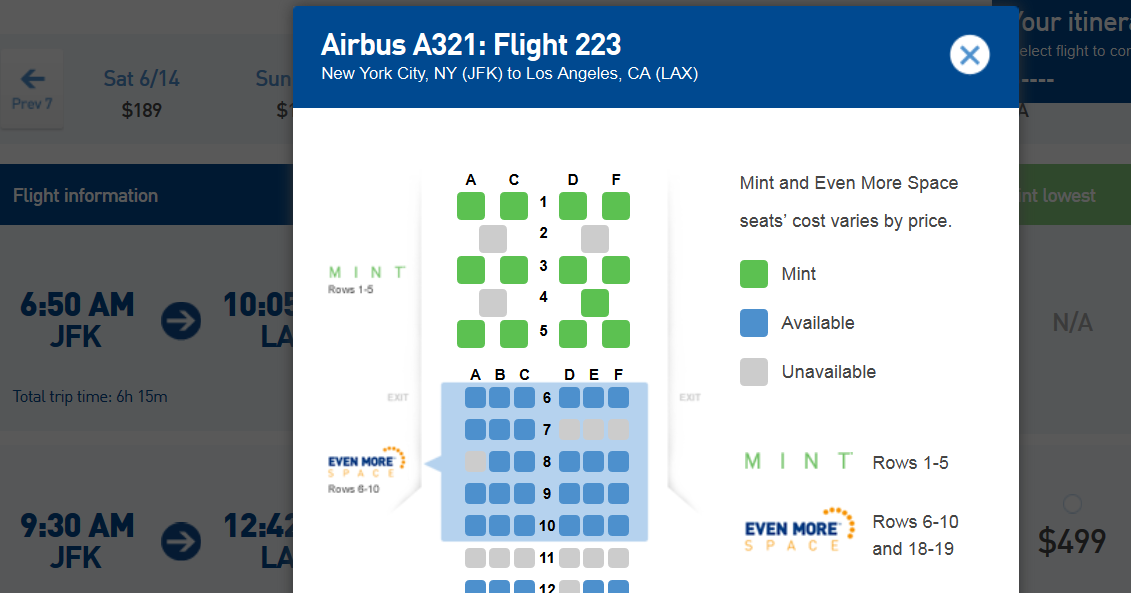 Though if you really just want to fly in a suite, the Singapore A380 is definitely the better way to go.
—————————————————————–